8 Affordable & The Best Tattoo Shops in Nepal
I remember the first time I could talk and saw my father's back, I asked my mother with a face of disbelief, "What is the mark on my father's back?" Now, remembering that makes me laugh at myself because I have those "marks" all over my body.
I love getting inked! I feel it narrates my story. I have been to Nepal a number of times as it is a hiker's destination. And if you know me, you know how much I love climbing mountains. I have spent so many days on the trekking trails of Nepal, and after coming back from every trail, I have gotten a tattoo on my body to commemorate it.
Also Read: Best Offbeat Trek In Nepal For Beginners – Mardi Himal Trek Facts
Table of Contents
Best Tattoo Shops in Nepal
Kathmandu Tattoo Shops
1. Suminu Tattoo
An article published by Wowmagazine in 2021 titled "WEAR YOUR STORY ON YOUR SKIN – SUMINA SHRESTHA" caught my attention.
As I went through her portfolio, I found that she has created some amazing abstract tattoos on the neck, ornamental tattoos, and other highly creative styles.
Sumina Shrestha is a female tattoo artist from Kathmandu with over 8 years of experience in the field of tattooing, and she runs her business with confidence.
She excels in various tattoo styles, including floral designs, travel maps, colorful tattoos of Goku and Vegeta, realism, wolf tattoos, and much more.
You should watch her inspiring video on YouTube. Her journey from being a female artist with a love for painting to becoming a tattoo artist is truly inspiring for many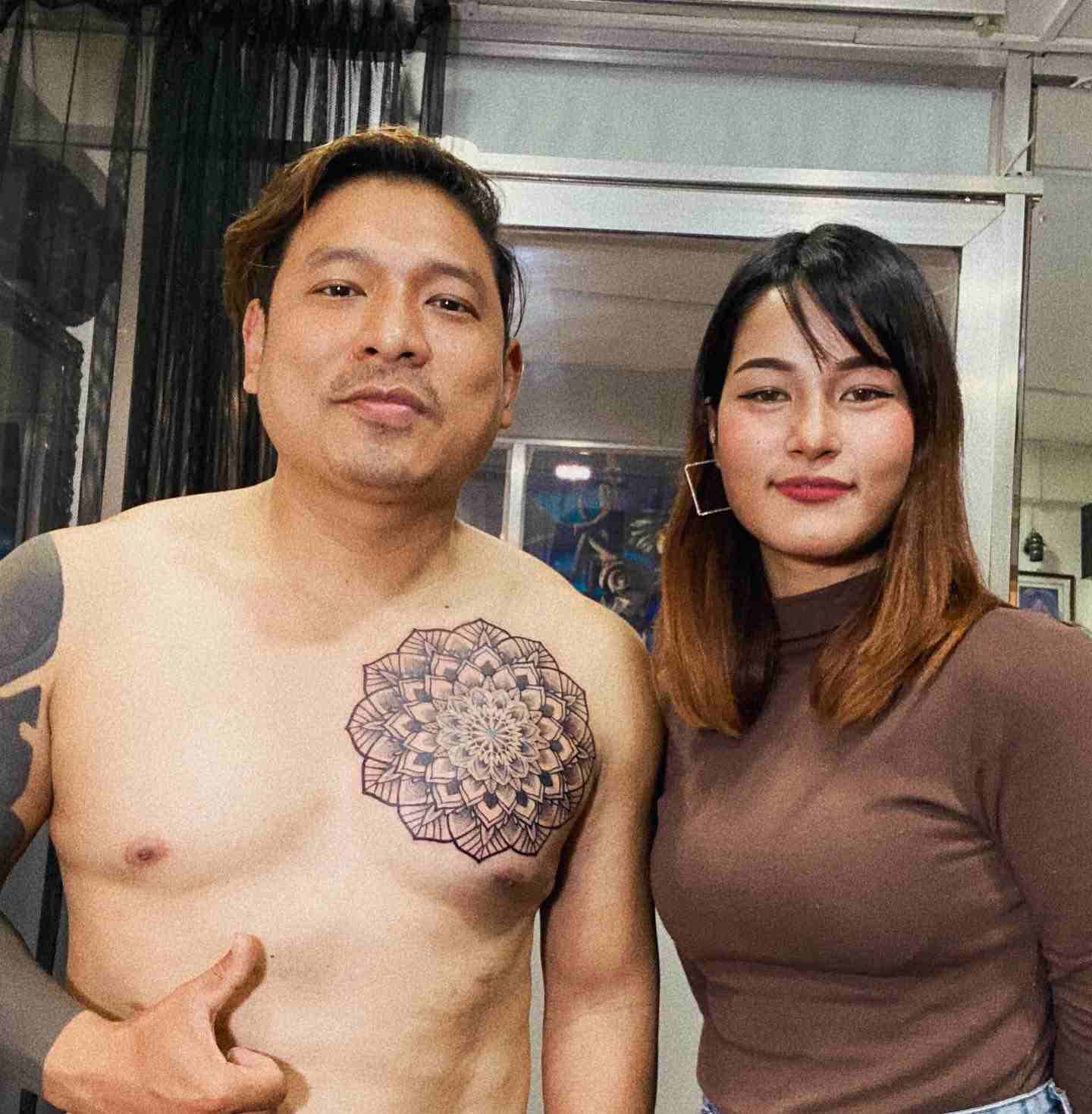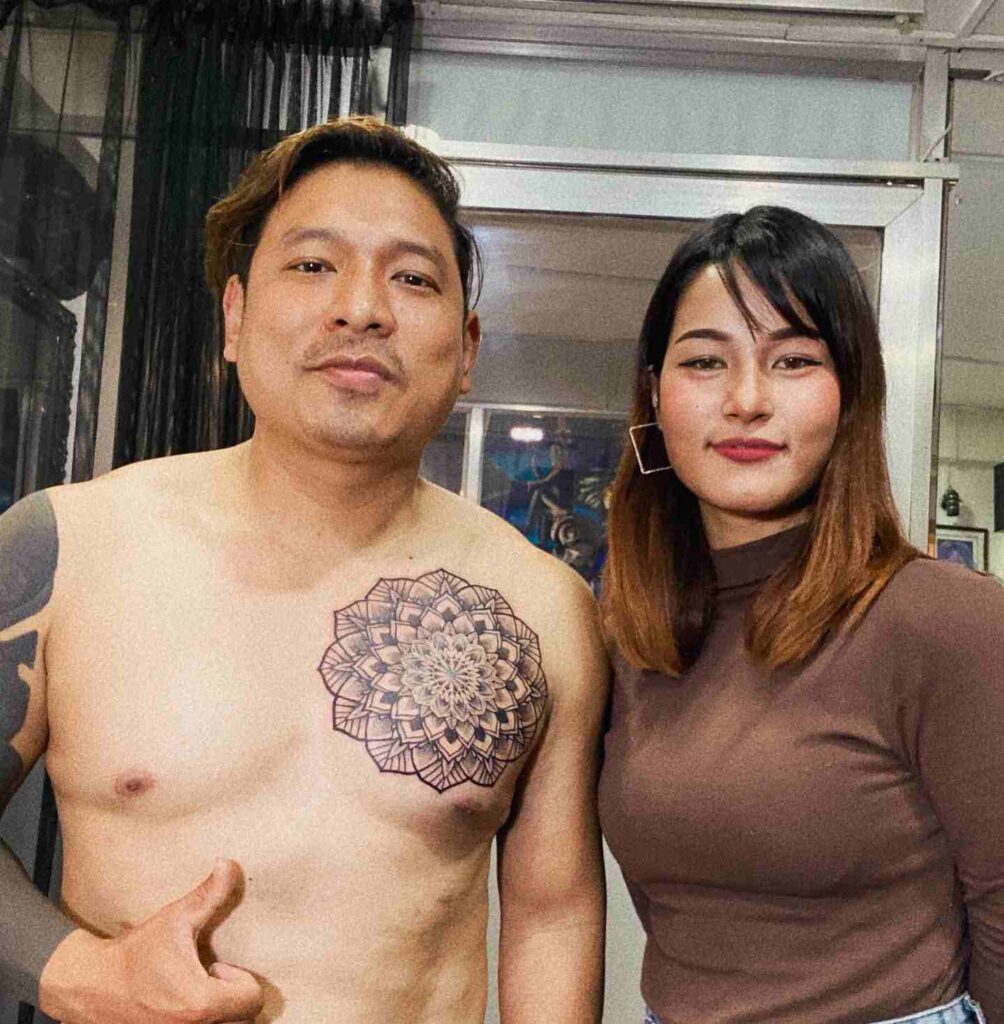 Also Read: Mardi Himal Trek Itinerary: Highlights From Trekkers
2. Allan Rana Tattoo – A.R.T
If you're in Nepal and dream of getting a tattoo that reflects your personality, I highly recommend visiting one of the best tattoo artists in Nepal, Allan Rana.
I visited his tattoo shop in Kathmandu, and trust me, despite being from the 90s, his vibe is unique! He did a tattoo on my thumb, and he did it so neatly.
Whether you're interested in portraits or tattoos of gods and demons, he is amazing with his work! Even the room with cartoon drawings and yellow lights makes it feel cozy and positive.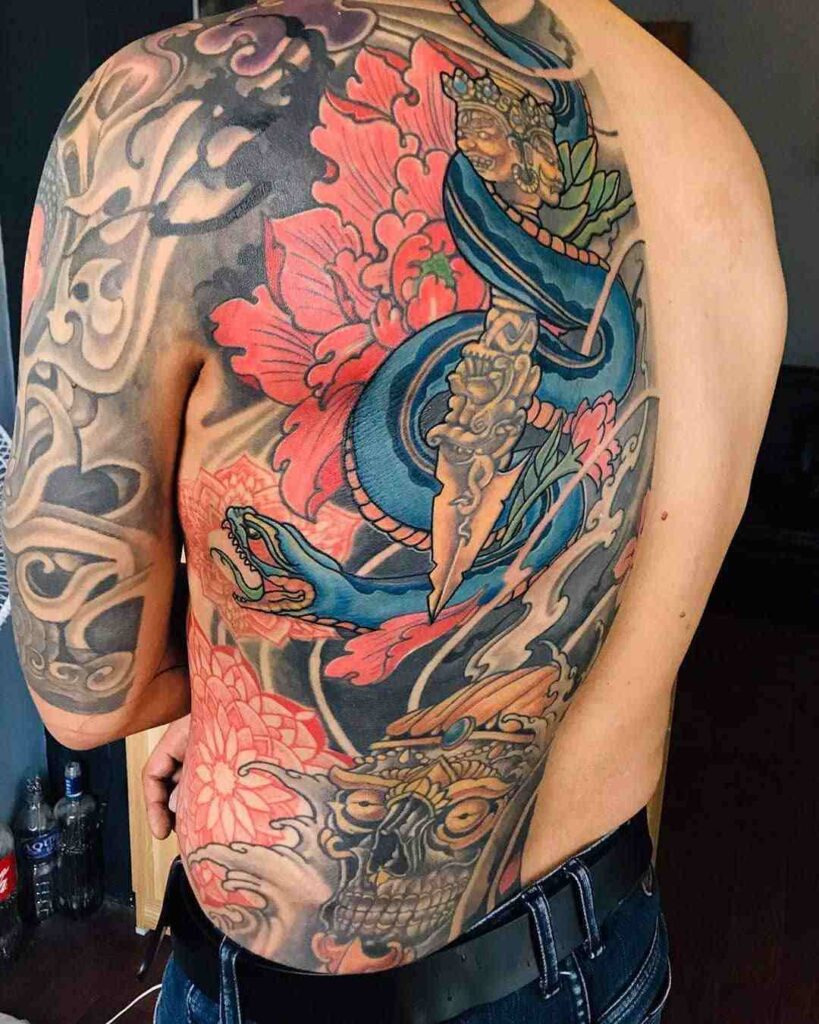 Also Read: Safe Places To Travel In India
3. Mohan's Tattoo
Mohan's Tattoo is one of the well-known and best tattoo shops in Nepal, specializing in black and grey ink artistry. While you can now find this tattoo parlor in Kathmandu, it was originally located in Pokhara.
They have earned their reputation not only because of their artistry but also for offering the most hygienic and high-quality tattoo services. All equipment is sterilized, and they open new needles, new ink, and ink caps right in front of you before using them.
Mohan's Tattoo attracts many foreign tattoo lovers because they have gained fame not only in Nepal but also in the USA. This tattoo parlor in Kathmandu is in high demand among travelers, so it's advisable to make an appointment before coming.
Also, Abinash Thappa, the tattoo artist at Mohan's Tattoo is an amazing person to converse with. He showed me all the tattooing machines some of them are brought from the USA too.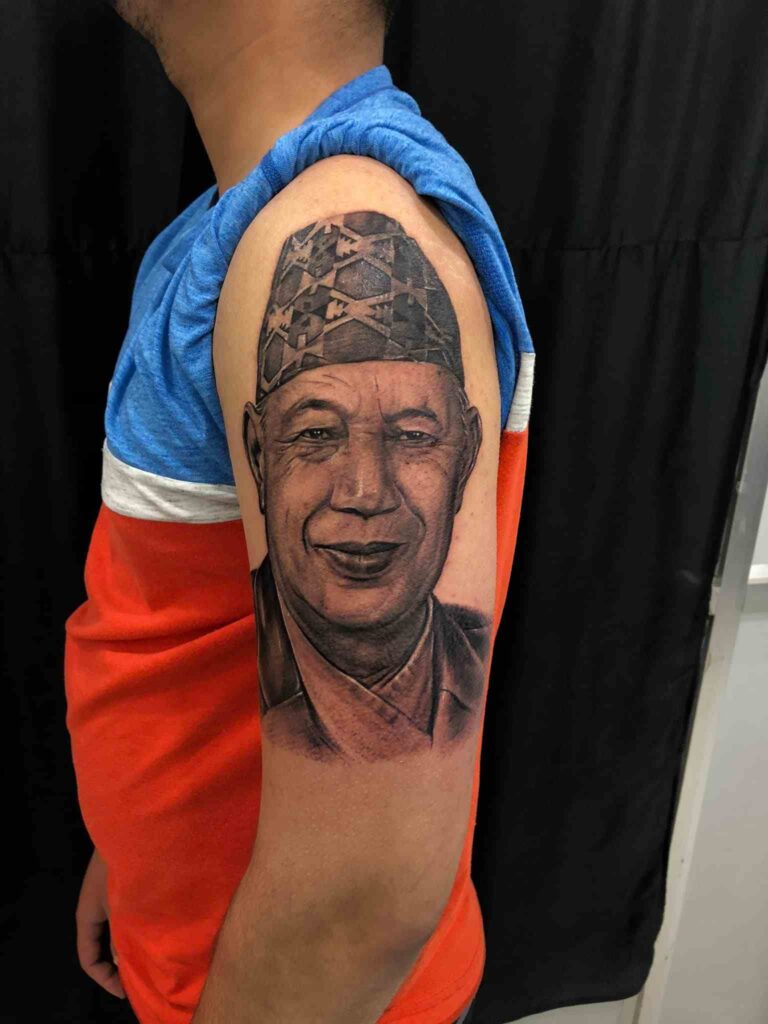 Also Read: 5, Best Places For Solo Female Travel In India
4. Eros Ink
My experiences with the team at Eros Ink were amazing, and trust me; the ambiance is lively and sophisticated, giving you a luxurious vibe. The staff and tattoo artists are very friendly and patient while working.
I remember seeing a customer, who was so afraid to get her first tattoo, but the tattoo artists calmed her down, and she finally got her first lion portrait on her back. Additionally, if you plan to get an ear piercing, you can come here too!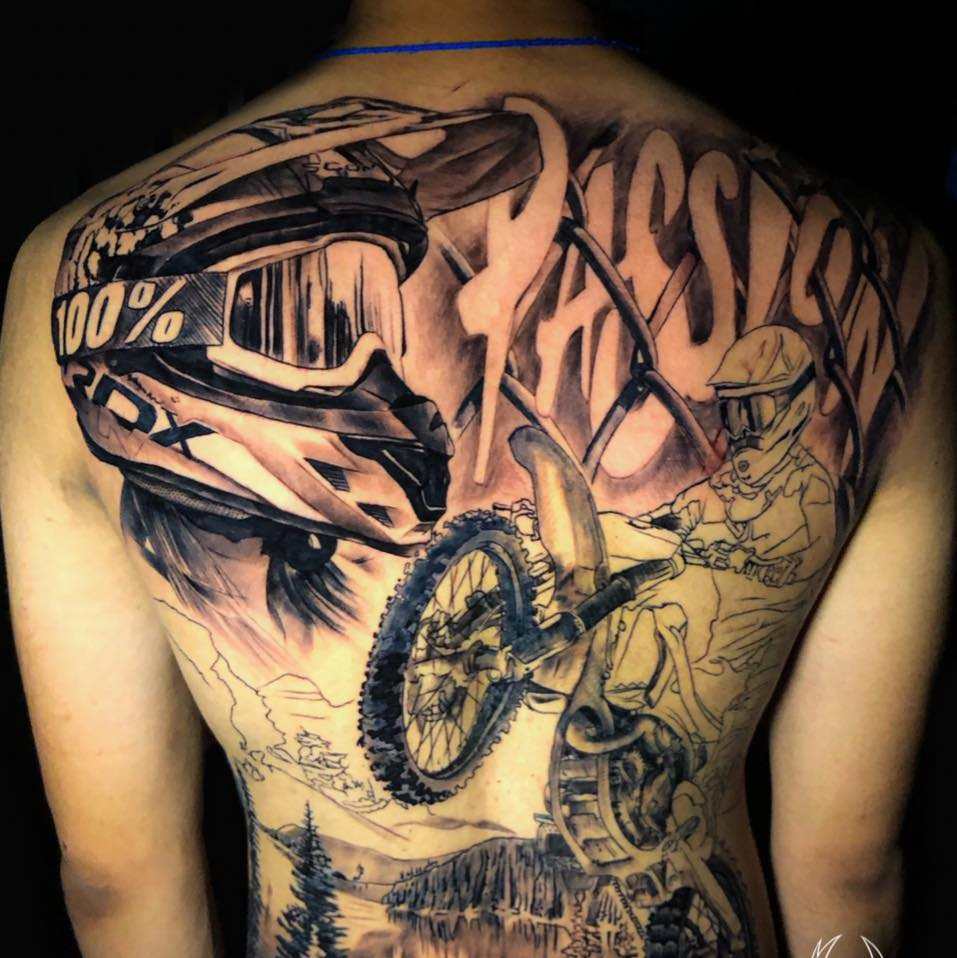 Also Read: How To Plan Goa Trip For 3 Days?
Amazing Nepal Tattoo Design Parlors
5. Ujs Tattoo Ink
Getting a tattoo done in Nepal from a famous studio – Ujs Tattoo Ink, which has been in business since 2007 and also has a YouTube channel with 60.8K subscribers was an exciting experience.
I came here with my hostel mate, Heather, and was amazed by the vibe and the artists. She found them through YouTube. She did get a Buddha tattoo on her forearm.
One artist showed us some samples, and trust me, I was just stunned! A customer in front of us got a mesmerizing Ma Kali goddess back tattoo. I didn't get a tattoo at that moment, but I was conversing with the artists to find inspiration for my next one.
Note: Even cover-up tattoos are done here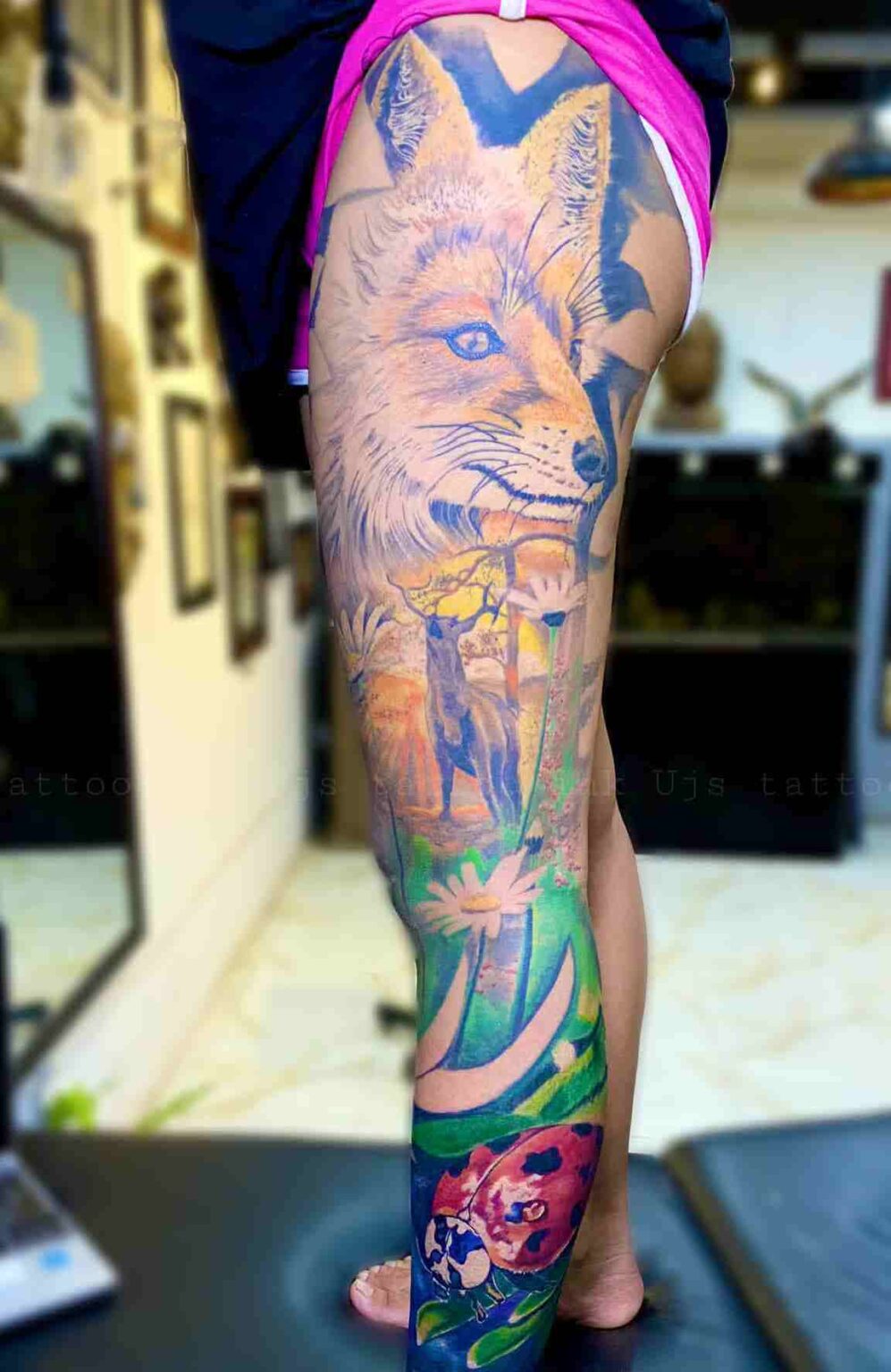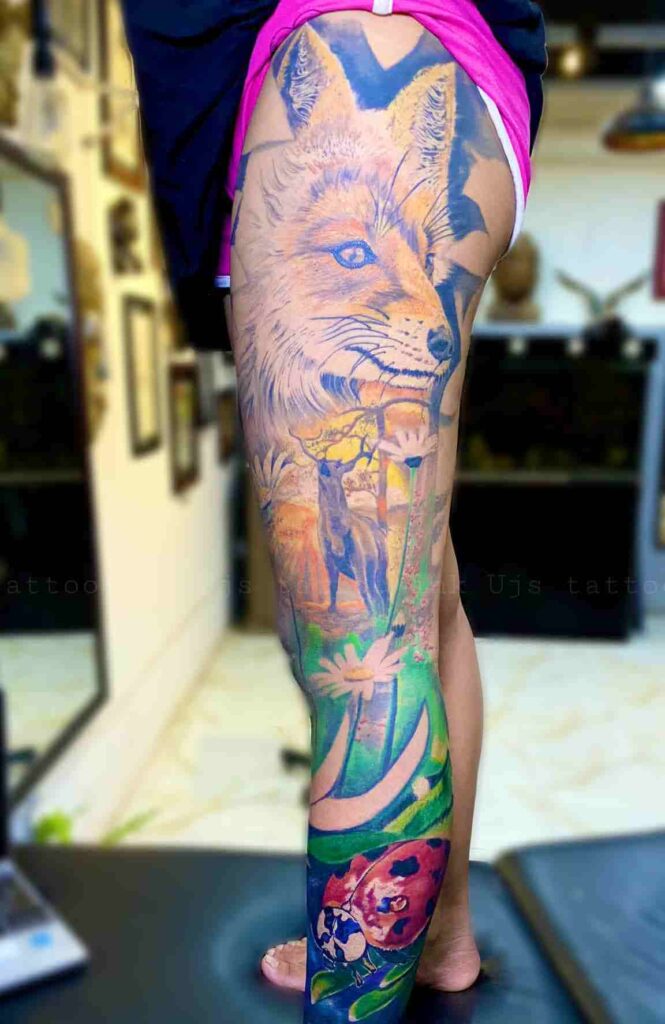 6. Yala Ink Tattoo Studio
Yala Ink Tattoo Studio is one of the oldest tattoo houses in Nepal, prioritizing hygiene above all else. Raju Bajracharya, the owner, won a prize at the Tattoo and Lifestyle Convention in 2013 for his talent.
As the recipient of the 'Best Front and Back Tattoo' award, Raju Bajracharya is a fine artist who pays extra attention to every detail. If you're looking for hyper-realistic designs on your body, I highly recommend coming here.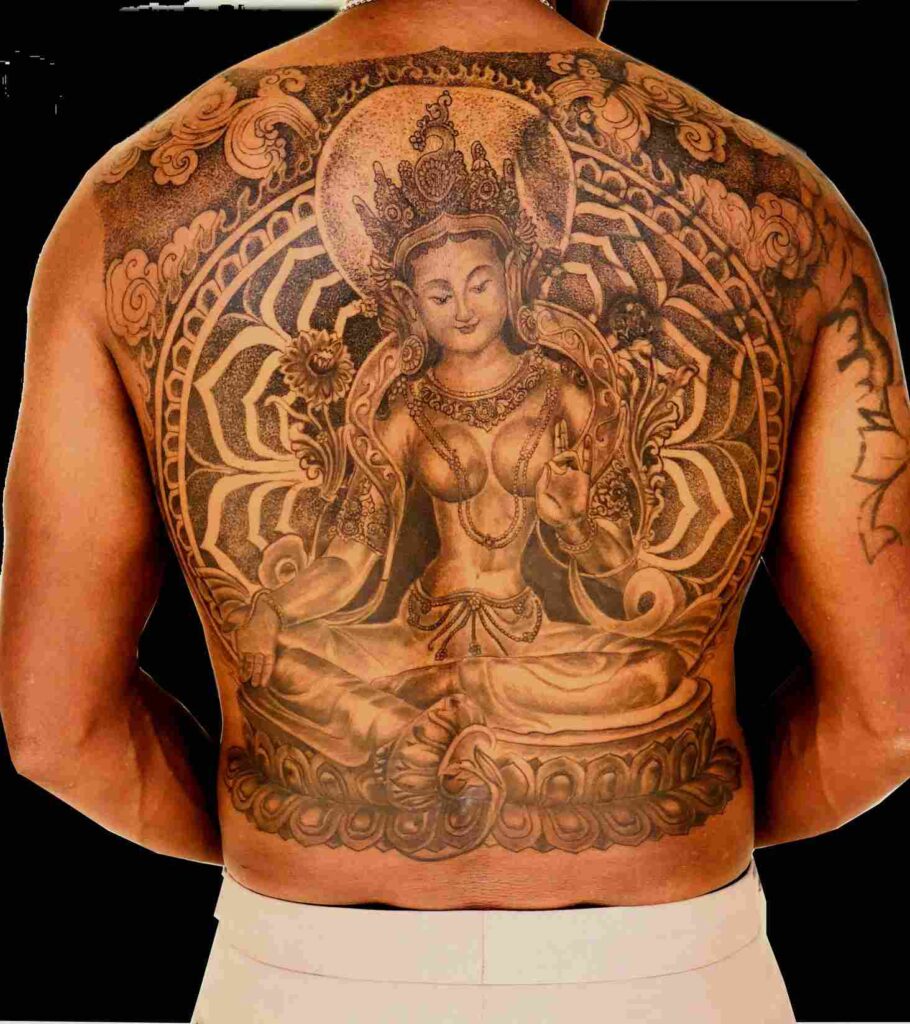 Also Read: How Much Does A Trip To Andaman Cost – Cost For Andaman Trip
Tattoo Studios in Pokhara, Nepal
7. Siddhi Tattoo Inn
Do you have plans to cover up an old tattoo in Pokhara? Welcome to Siddhi Tattoo Inn, where my friend Ryana from Zostel came to get a beautiful Buddha portrait.
Additionally, the tattoo artist works very quickly, and you won't feel much pain. Siddhi Tattoo Inn also participated in the 9th International Nepal Tattoo Convention in 2019.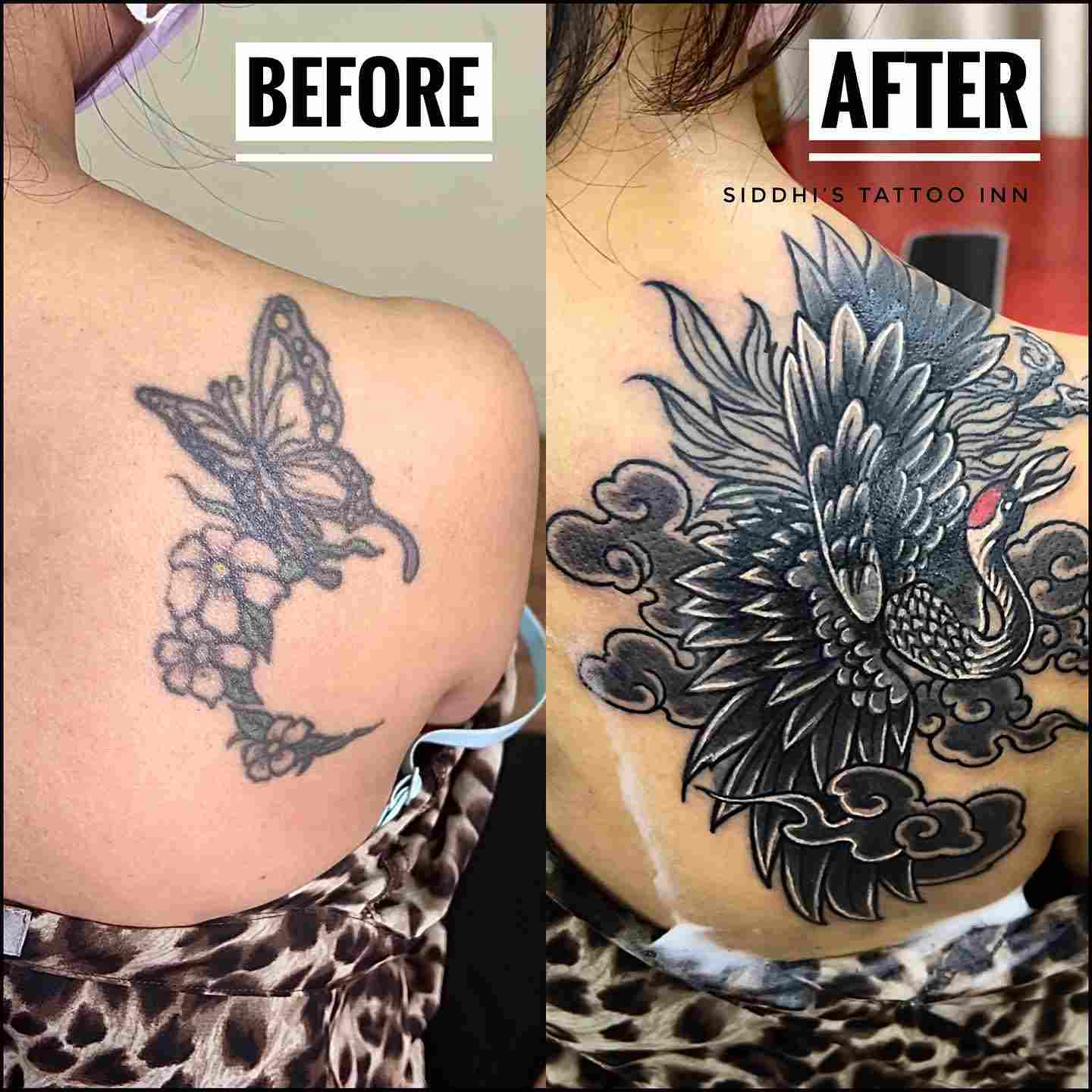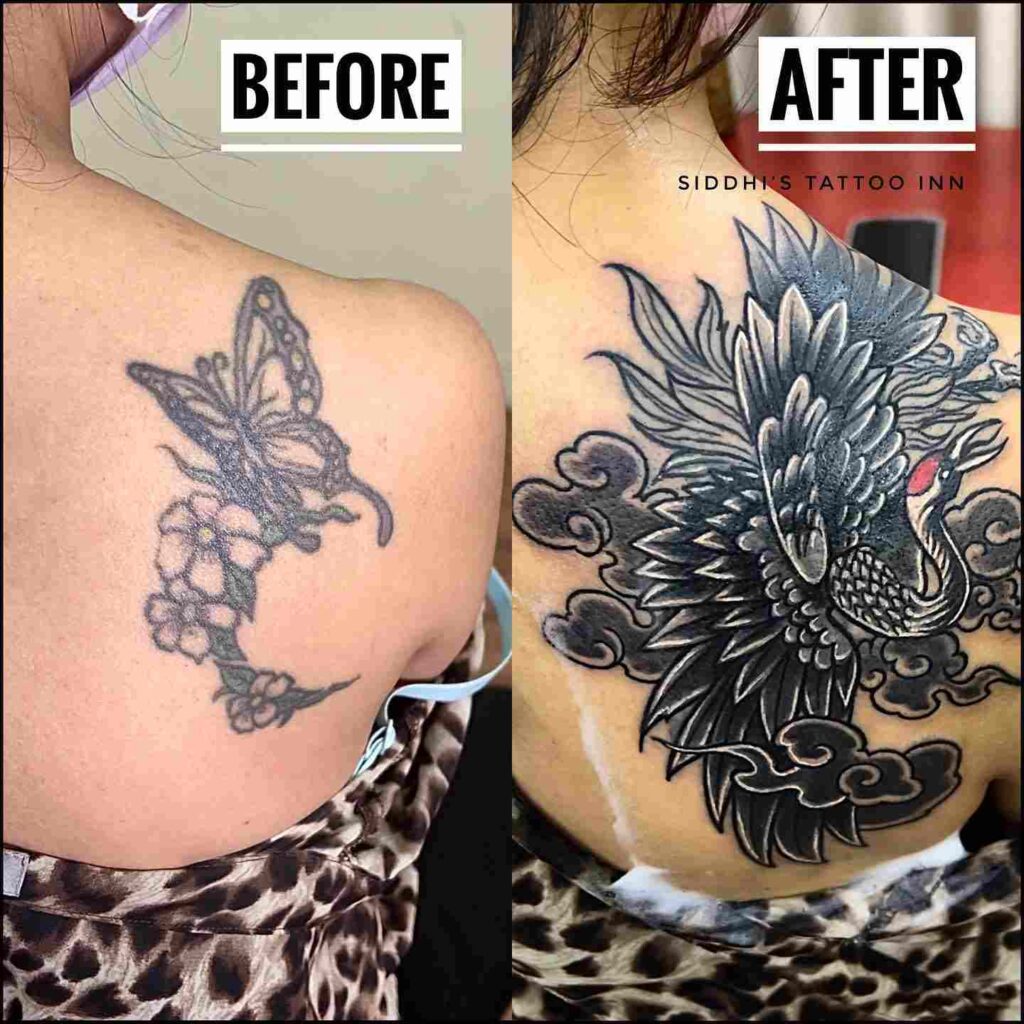 Also Read: The Ultimate Meghalaya Trip Plan – Offbeat Meghalaya
8. Himalayan Ink Tattoo
As I stepped into the Himalayan Ink Tattoo studio, a big smile from Raksha Gurung, the tattoo artist, made me feel at home and comfortable. I got a traditional custom tattoo on my leg, and there is nothing less than my love for it!
You can choose from abstract, modern, original, black & grey, or color realism tattoos here. During my visit, I saw many backpackers coming here for lettering tattoos because the prices are very affordable.
Conclusion
I hope I've given you a brief overview of the tattoo shops in Nepal that are affordable and trustworthy. If you ever wondered how much tattoos cost in Nepal, I would like you to know that it depends on the size and patterns. Moreover, the minimum price is $100.
Read More Blogs: