6 Best Dog & Pet Care Centers in Kolkata
When we're preparing to leave for a vacation, one question always comes to mind: "Who can take care of my four-legged babies?"
I know it may seem obvious, but whether we're planning a vacation, traveling for work, or any other reason, our love for our pets makes this question a constant concern.
So, with that in mind, I'd like to share the best dog and pet care centers in Kolkata, where I entrust my Benji, and where my sister sometimes leaves her cat. Also, if you want to take your pup to an excellent grooming center in Kolkata, you can read my other blog.
Table of Contents
Dog and Pet Care Centers in Kolkata
1. Furry Tales Dog Creche
Address: 807, Madurdaha Hossainpur Landmark, Near Garden Ruby Hospital Area and Anandapur Police Station, Kolkata – 700107
Contact: 9830435558
I have been leaving my dog, Benji, at Furry Tales Dog Creche for quite some time now, whether it's when we are out of Kolkata, during Durga Puja, or when I'm not feeling well.
For office-going couples, I highly recommend connecting with them to take care of your dog on an hourly basis. They are one of the best dog care centers in Kolkata.
At Furry Tales Dog Creche, dogs are kept leash-free in a cage-free environment with many other friendly dogs.
They welcome dogs of all sizes and breeds, including Indies, with the same care and love. I've seen Benji being so loved and feel connected with everyone there.
Please note that Furry Tales Dog Creche is a home-based dog creche in Kolkata, and only dogs are allowed; cats are not accepted
Rules before coming here:
Vaccination and deworming are a must with a registration number
Socialized and friendly dog
Furry Tales Dog Creche keeps your dog on a trail for a day before taking them to check their socialized nature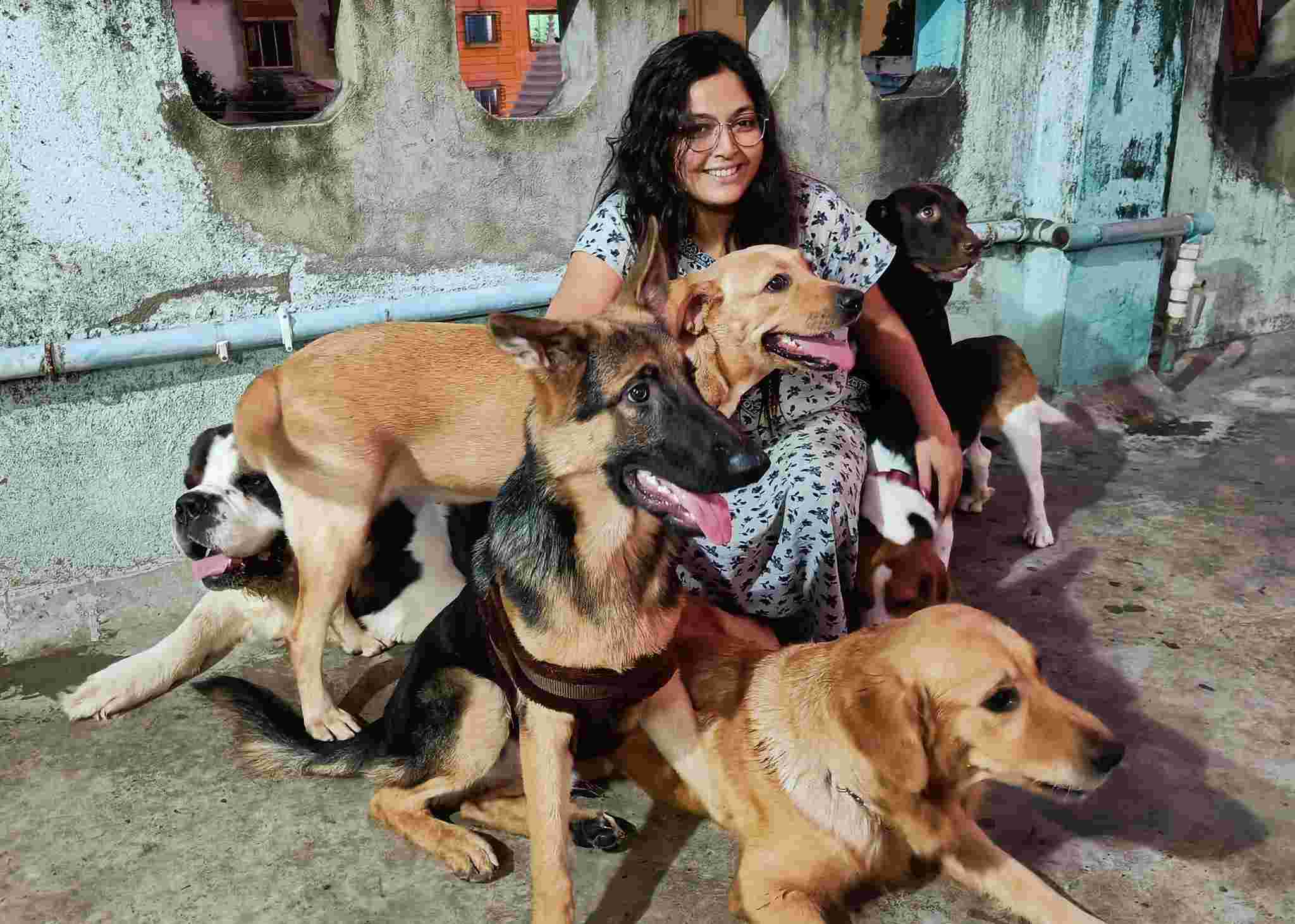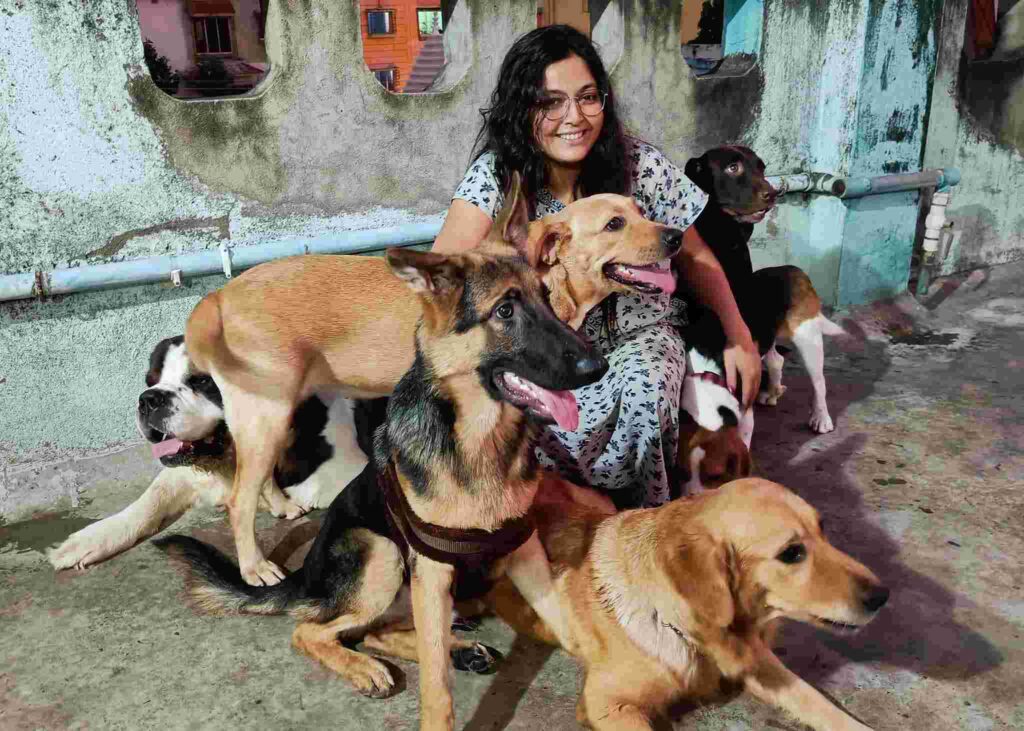 Also Read: Best Pet-Friendly Places In Kolkata
2. Pet Dog Creche And Clinic
Address: Action Area – III, Newtown, Kolkata – 700156
Fee: Per day for AC room Rs. 500 for small breed, and for large breed Rs. 750
Allow me to introduce you to a wonderful dog care center in Kolkata that not only provides a safe environment for your pets but also offers checkup and sterilization services.
Many residents living near Salt Lake and New Town rely on this center for their monthly veterinarian visits, available from 11 a.m. to 2 p.m. every day.
This integrated complex offers open spaces for dogs to roam and rooms that can accommodate up to 10 dogs at a time.
While I haven't personally brought my dog, Benji, here, my sister, who lives in Newtown, often connects with them to take care of her dog, Coffee, when she's away. So, based on her experience, I can confidently say that they offer excellent services.
Please note that this Pet Dog Creche And Clinic in the Newtown area also has a pet burial ground.
Also Read: Bengali Cuisine Restaurants In Kolkata
3. Woofs & Purr
Address: CE/A/1/87, Street 228, Newtown, Kolkata – 700156
Contact: 8240319560
Sucharita's Woofs & Purr is undoubtedly one of the best dog care service centers in Kolkata, offering a 100% homely atmosphere, home-cooked quality food, a cage-free environment, and thrice-daily walking facilities.
The good news is that they also cater to cats. I got to know Sucharita through my friend, and you'll be pleased to hear that they have rescued many cats and dogs, providing them with daily care and nourishment.
Recently, they even rescued a bird. With such wonderful people and their dedication to animal welfare, I'm confident that you can trust them to take care of your dog.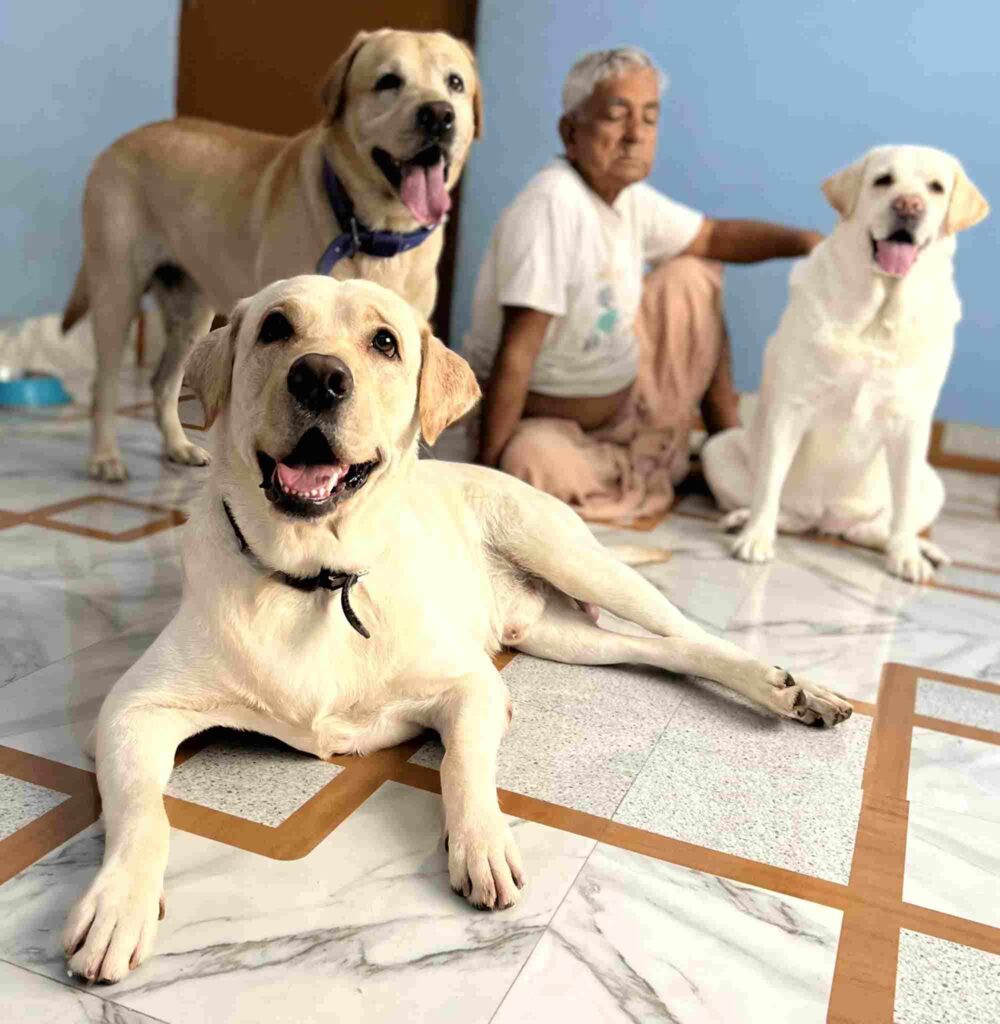 Also Read: Affordable Shopping Markets In Kolkata
4. Mayurikas Dog Creche
Address: Abhinandan Apartment, Sarat Park, Bosepukur Purbapara, Rajdanga, Kasba, Kolkata 700078
Contact: 9836258138
Fee: Per day Rs. 350- 400 for small breeds and Rs. 450 – 500 for larger breeds
Your dog at Mayurika's Dog Creche will stay chain and cage-free in an air-conditioned apartment, and they'll even receive a shampoo bath free of charge. It is one of the most affordable dog boarding care centers in Kolkata.
Her love for dogs is immense! The best part is that she personally takes care of each dog with her own hands, and there is also a 24-hour doctor service available.
Please note that at Mayurika's Dog Creche, your dog gets to stay in an air-conditioned room, receive a shampoo bath, experience safety and care, and enjoy free movement throughout the house, all at no additional cost.
I've used her services personally, and I can attest that she does this not just for the sake of business but out of her genuine love for dogs. She charges very minimally and provides exceptional care!
Also Read: Hidden Gems In Kolkata For Great Experience
5. The Pet World
Address: 185/A, Rabindra Nagar, Near Dunlop Gurdwara
Contact: 9062233000
Fee: Per day Rs. 500 for AC rooms and Rs. 300 for Non AC rooms. Per day cats are Rs. 300 (AC rooms) and Rs. 200 (Non AC rooms) and Birds are Rs. 100
The Pet World is one of the oldest and most affordable pet care centers in Kolkata, offering home-cooked food and royal love to your dogs, cats, and birds.
The first time I visited The Pet World, I was amazed to see the variety of toys available for dogs to enjoy biting.
While many may know them as a pet store, they are also one of the best pet crèches in the city!
Also Read: Unknown Instagrammable Places In Kolkata
6. Dog Creche & Groomer
Address: 36/6/7 Bhattacharya Para Lane, Santragachi, Howrah
Contact: 8617775226
What if I tell you that there is a place where they will take care of your pup in your absence as well as offering grooming service? Yes, welcome to Doggo Creche and Groomer!
Do you know what another biggest draw about the place is? You can talk tour furry babies on video call too. Yes, but you need to request them for this service.
Your dogs will be allowed home-cooked food, regular jogging facilities, and grooming facilities like coat smoothing, dandruff treatment, herbal therapy, and lemon spa.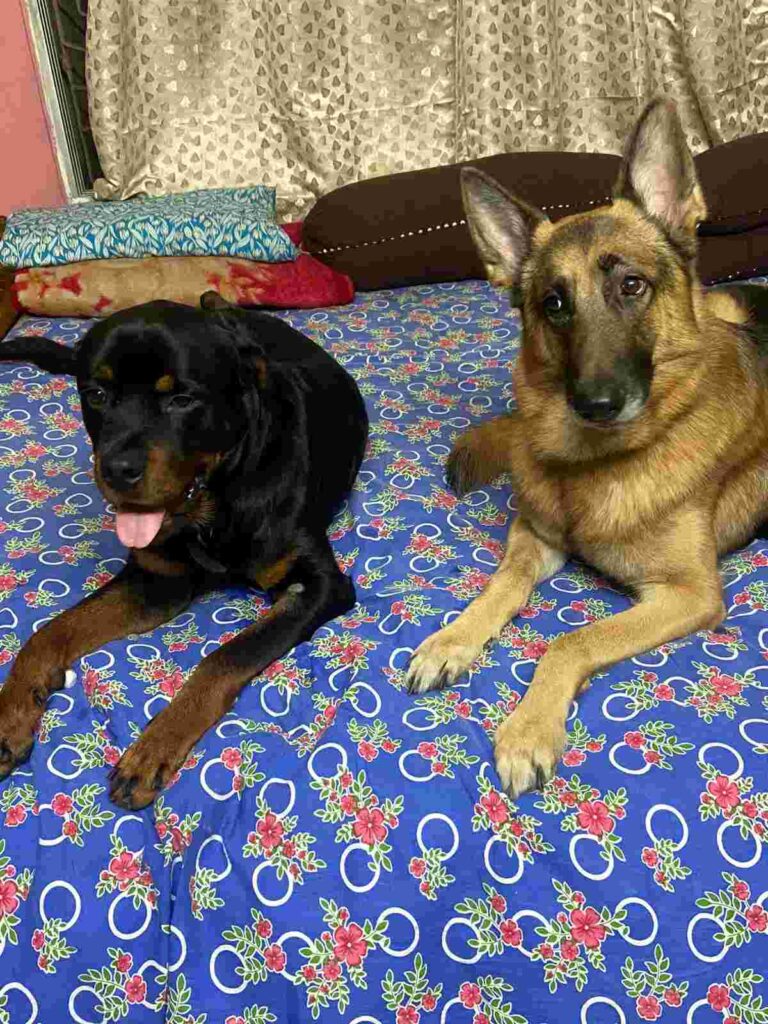 Conclusion
There are many boarding service centers available for cats and dogs in the heart of Kolkata, but the care centers I mentioned above have been personally visited by both me and my sister.
I can assure you that their service is above average, and you should definitely contact them to decide for yourself.
Additionally, there is another center named the "Dog Resort and Care Institute Creche" in the Sonarpur region, which is akin to a resort. While I haven't taken Benji there myself, I have heard positive feedback from my neighbor.
Read More: