7 Best Centres For Pet Grooming in Kolkata
I believe grooming comes from internal healing, but how can you heal without feeling confident externally? Just ask yourself, why do you wash your face before going outside? It's because you believe that external grooming can uplift your confidence and outlook.
Similarly, your pet, be it your dog or your cat, needs external grooming along with an equal dose of love, care, and validation. My dog, Benji, loves his grooming sessions; he enjoys being pampered. I guess I love smelling him and playing with him even more!
Even my dream of getting groomed together with my furry best friend was an eternal dream. Hence, along with buying premium dog food, I also visit pet grooming centers in Kolkata every month for his health and well-being.
Also read: Beautiful Pet-Friendly Places In Kolkata
Table of Contents
How to Groom Your Dog And Pets?
Sorry to disappoint, but there is no one-size-fits-all answer. First, know that grooming is a necessity and not a luxury. When you bring your dog home, you should be well aware of taking care of his hygiene, food, and well-being.
Simply put, it's like the reason why you take a bath every day after coming from the office, jogging, or the gym. The reason why you wear clean clothes to the office. It's all a matter of hygiene, looking good, feeling healthy, and being neat.
You can groom your dog at home by first brushing him, then shampooing, and making sure to dry his fur properly. However, I would advise you to consult with a vet about his home grooming procedure because it varies with the dog's breed.
For us, Benji is a 9-month-old Golden Retriever, which means he is a double-coated dog and needs proper grooming. I'm busy with my work, and it's not possible for me to take care of his well-being, so I always choose a professional.
Moreover, my mother brushes him twice a week as he has thicker coats, and brushing is necessary, or else I've seen his fur getting tangled. Now, if you have a curly-wavy coated dog breed like Poodles, then you need to shampoo them three times a week.
Hence, it all depends on the dog's breed and their specific requirements. You should always consult a vet before opting for home grooming or professional grooming. Additionally, I believe professional grooming is important in addition to home grooming because they are experienced and have the right tools.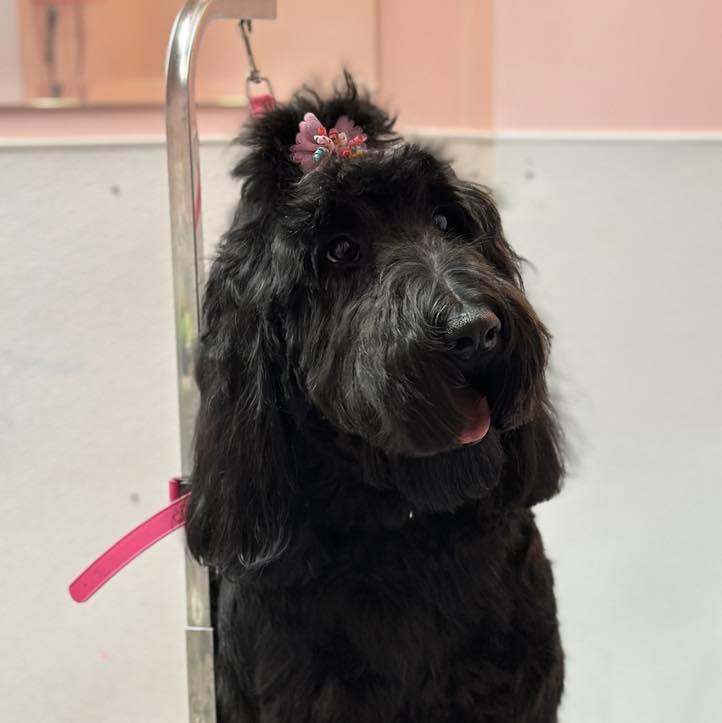 Also Read: How To Travel With Dog In Train In India?
Spa & Grooming Centers in Kolkata For Pets and Dogs
1. Nails To Tails
Address: 23, Park Side Road, Kolkata – 700026
Contact: 9903989839
I got to know about 'Nail to Visit' from my cousin, whose house is just opposite the store. You'll find the property within a neighborhood where you will easily find a spot to park your car and walk to the store with no fear of traffic.
I was their daily customer in the years 2019, 2021, and 2022. However, after we moved to North Kolkata, I had to stop visiting them due to the distance. But I can say that their service is very reliable, and by now, they've earned a name as one of the best pet grooming centers in South Kolkata.
You'll feel a homely vibe and I can tell you that they offer you the exact service that you want from them. From cutting his nails to trimming, everything is done here with premium products and you'll be happy to bring them here.
Note: 'Nail to Visit' asks the pet parents to leave after they start grooming your dog.
During this period, I had Kiara, a Shih Tzu who is no longer with me, but she was one of the best friends I had and one of the best dogs one can have.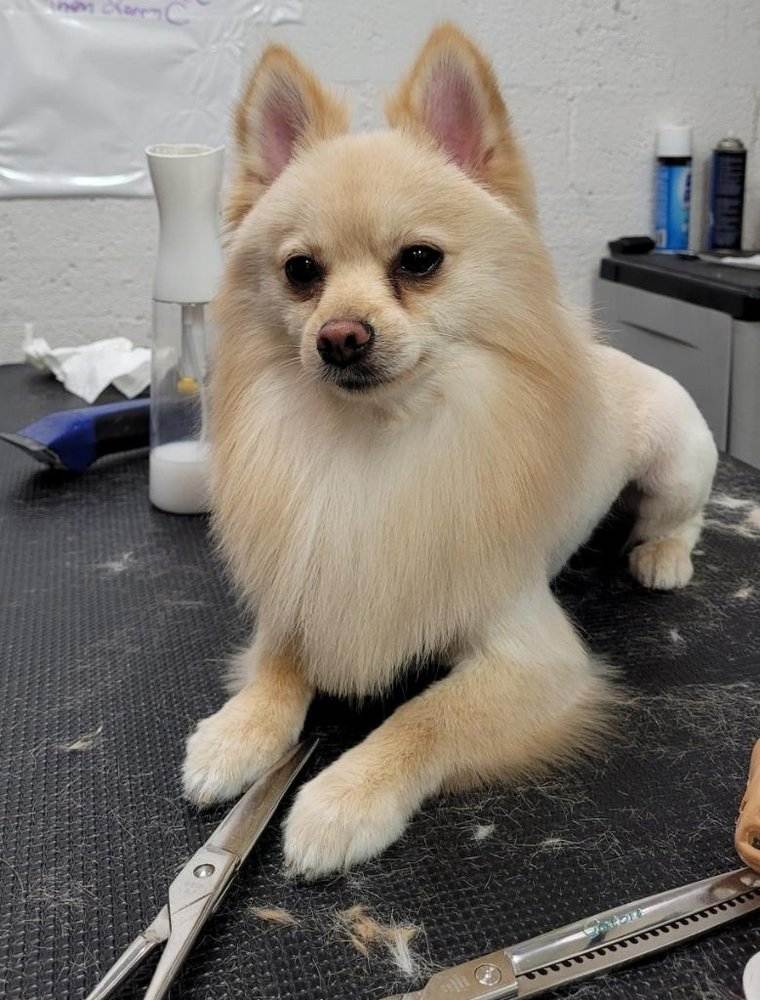 Also Read: North Kolkata Durga Puja Guide
2. Animal Planet
Address: 115 Lake Terrace, Kolkata – 700029 / BD 463, Sector 1, Salt Lake, Kolkata- 700064
Animal Planet is one of the beautiful grooming and pet care centers in Kolkata. They also have a lovely Kitty Korner, which I'm sure you'll love to check out if you have a cat as a pet. Additionally, you'll find a vet here, but remember to make an appointment before coming.
I haven't brought Benji to Lake Terrace, but I went a couple of times with my cousin Rhena to groom Beni, and her cat, and purchase various cat products. She always has good things to say about the place, and I saw many happy customers as well.
You can also visit the Salt Lake branch, where I've been with Kiara, my Shih Tzu, and had an amazing experience. I did the whole-body training, cleansing, nail cutting, ear cleaning, and other things with Shanku Da, whom I consider the best dog groomer in Kolkata.
Note: Animal Planet has three pet retail stores in Kolkata with pet styling services too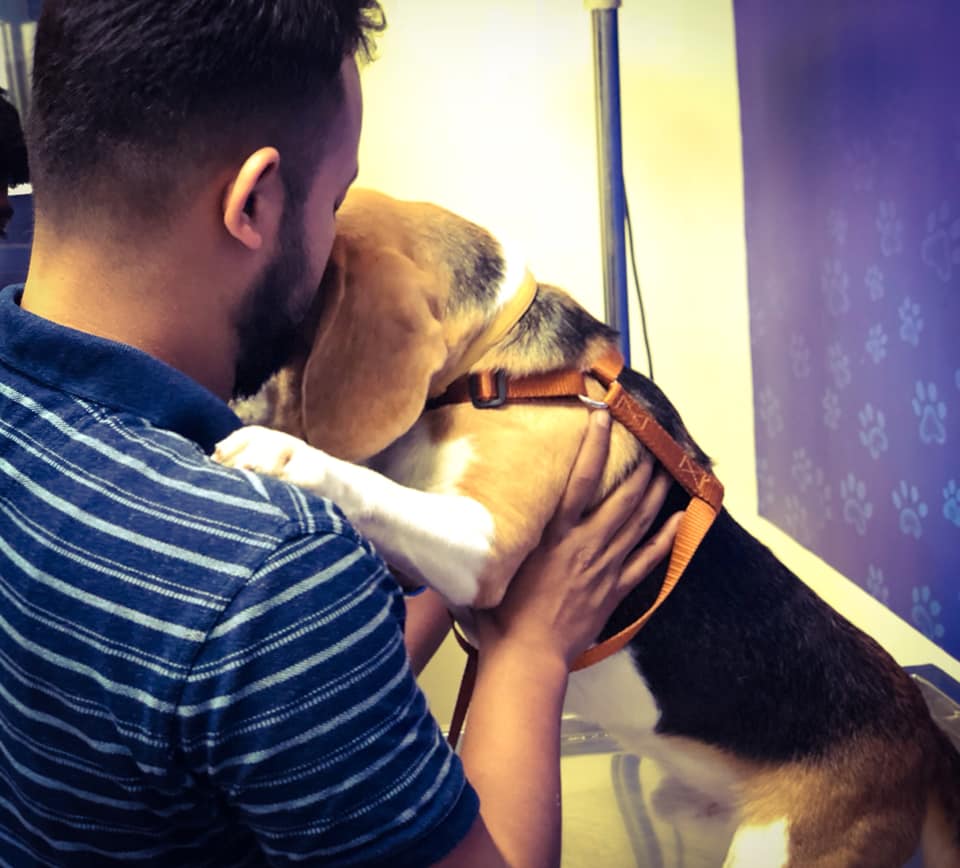 Read Also: Secret Street Breakfast Places In Kolkata
3. Paw Station
Address: AB27, Street No. 91, Action Area, Newtown, Kolkata, West Bengal 700156
Contact: 9038532999 / 8420864777
So, yes, Paw Station is the place where I'm currently bringing Benji for his care and grooming sessions. Starting from dog anal gland cleaning, ear cleaning, eye cleaning, and trimming, to bathing, and Ozon spa – this place is a haven for all Kolkata dog parents.
Also, the cost is so affordable that you won't feel like it's too heavy on your pockets. I've been using their service for the past year, and I can say the people, the environment, the products they use, and the entire service are amazing.
If you're looking for an affordable pet parlor in Kolkata, Paw Station in Newtown is a must-visit location. They handle pets so well that you'll be confident in leaving your pet in their hands. Also, you can be there watching your pet become beautiful and clean!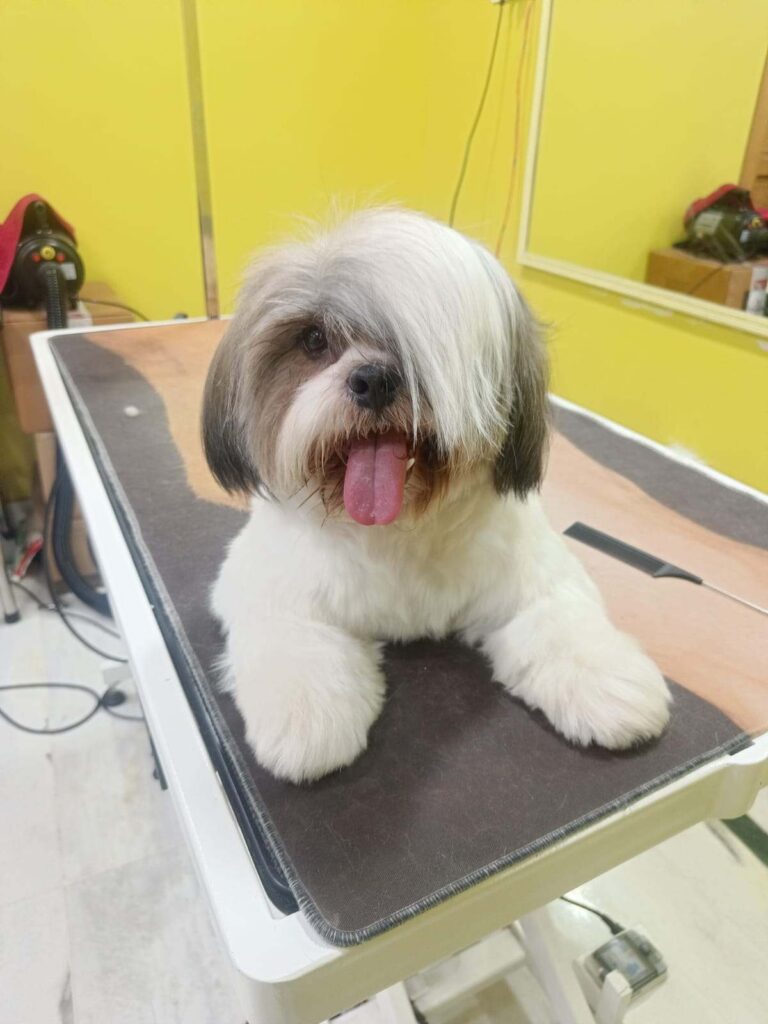 Also Read: Hidden Gems In Kolkata For Great Experience
4. Ceaser's Paw
Address: 1A, CE, 152, Street NO, 238, Action Area I, Newtown, Kolkata 700156
I've been to Ceaser's Paw more than 15 times, and I can guarantee that your pup is completely safe in their hands. Their service is so trustworthy, even though they've two cute dogs with whom your pup is surely going to be friends. I love Kasper, he loves cuddling!
This pet grooming salon in Kolkata also offers Ozone therapy which I believe dog needs as the hydromassage and ozone water is good for their skin. Also, the ambiance and the staff are very good with dogs and I think you should really come here!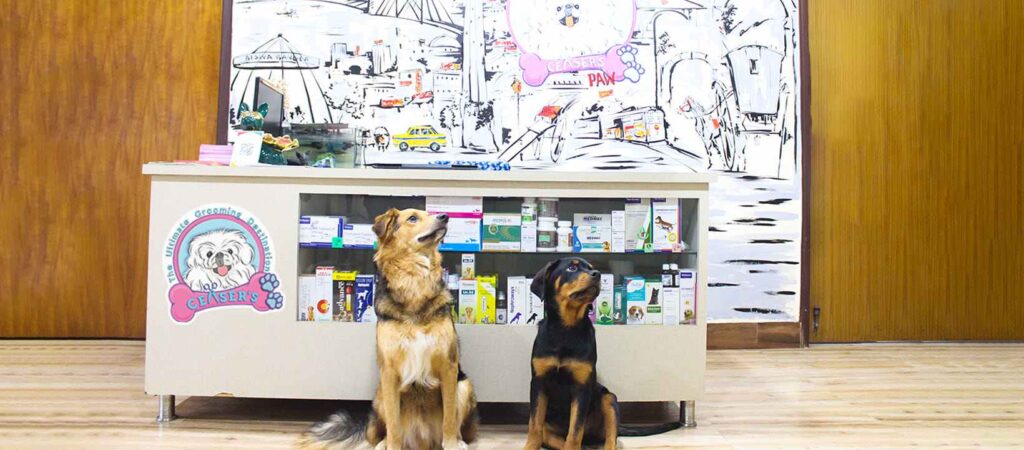 Also Read: Bengali Cuisine Restaurants In Kolkata
5. Kashika's Pampered Paws
Address: Kasba
Contact: 9038043590
If you're looking for a store that offers pet grooming in Kolkata, pet photography, pet bakeries, pet spas, a veterinary operation center, and other related pet services, welcome to Kashika's Pampered Paws.
Recently, they've also started offering reiki treatment, pet nutrition, and fur coloring services. Additionally, this pet care service provider in Kolkata began their services back in 2012, making it one of the most experienced stores in the heart of Kolkata.
Note:
If you've rabbit or birds, you're welcome to an array of service
Pet ECG is also performed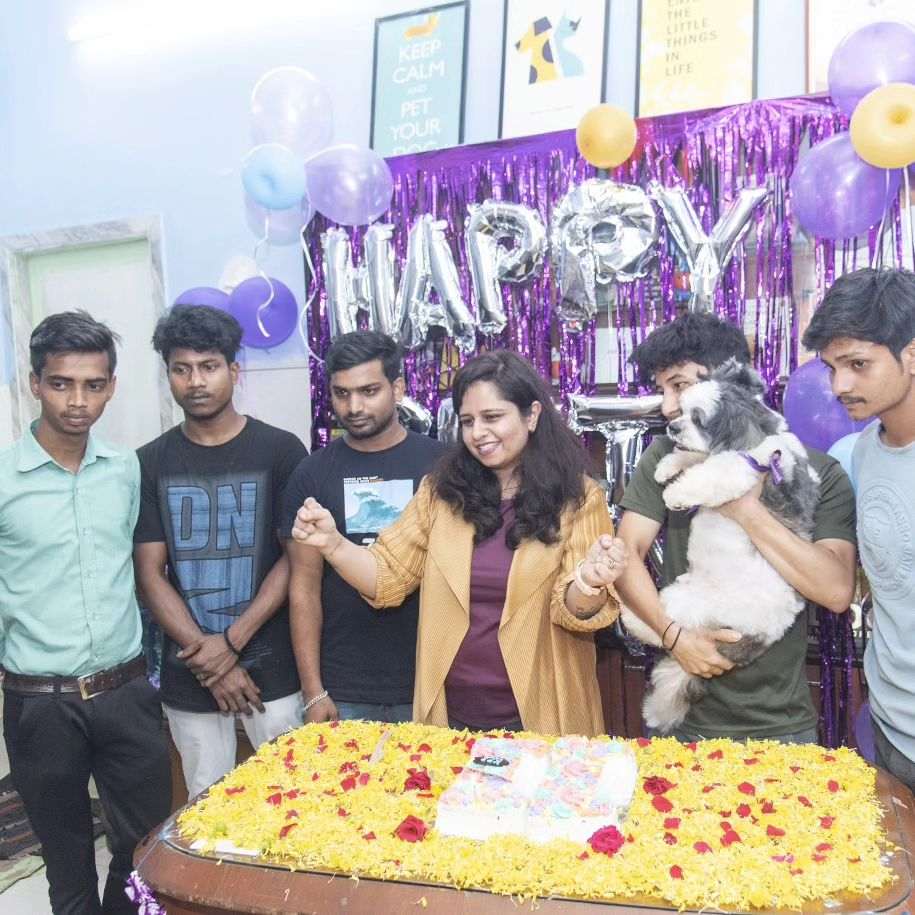 Also Read: Places To Visit In Kolkata With Friends
6. Pawsome
Address: Kohli Mansion, 54 Syed Amir Ali Avenue, Diagonally Opposite Quest Mall, Above Bata Showroom on the main road.
Contact: 7003994699
I would rank Pawsome as one of the most affordable centers for pet grooming in Kolkata. They offer services like teeth cleaning, ear cleaning, fur trimming, and all for under Rs. 400.
I think that's a great deal you can't find anywhere else.
This pet parlor in Kolkata has in-house trained professionals and is also available for emergency care. You'll be happy to know they also offer services for squirrels and rabbits.
My cousin buys all his pet food, specifically Royal Canin, from here. You can also find other branded dog food, which I think you should try if you want to change your pet's diet.
Also Read: Places To Visit Near Kolkata Within 100 Km
7. Pooches N More
Address: Laketown, Kolkata
Contact: 8420140706
If your home is near CCU (Kolkata airport), definitely, check out Pooches N More, a beautiful pet salon in Kolkata. You know what is the best part? Dr. Sayantani Bhattacharjee, one of the premium doctors in Kolkata runs this place.
Starting from wet baths, dry baths, flea therapy, hair brushing, and everything in between is done here. And, additionally, the store also holds pet training functions in the form of pet shows which are fun to witness.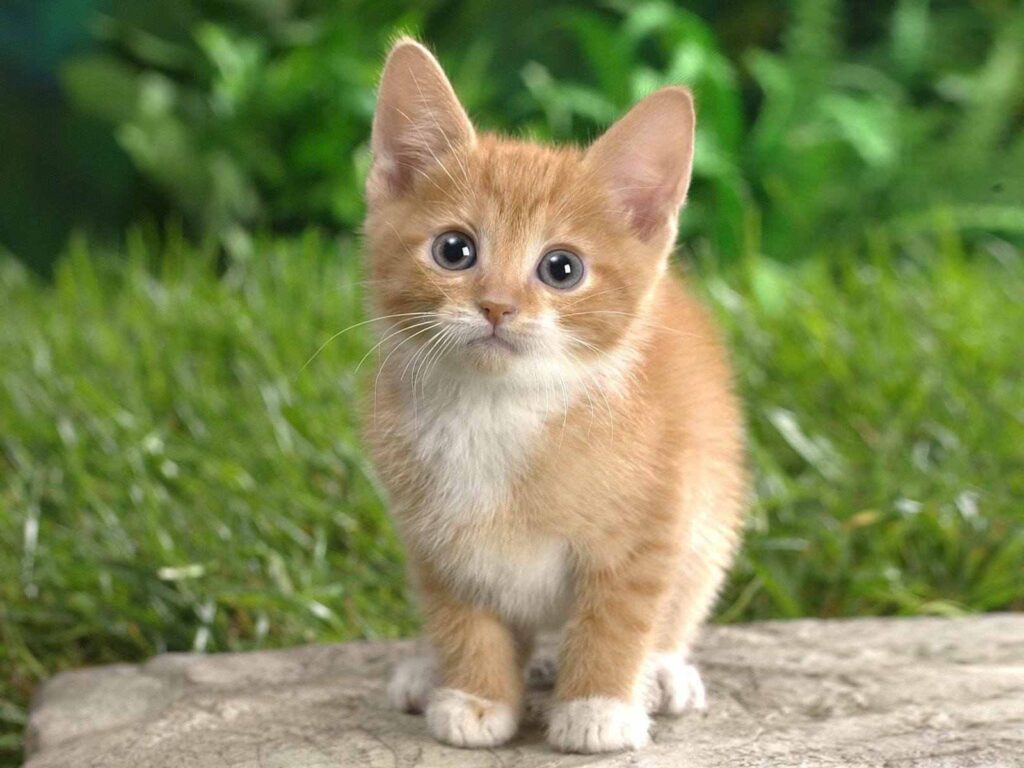 Also Read: Souvenirs And Handicrafts Of Kolkata
Conclusion
So, here I come to the end of the blog on centers that offer pet care and pet grooming in Kolkata, where you're sure to receive impeccable service and good care for your pet.
Let me know where you're taking your pup!
Note: The blog is based on my personal experience, and I want to humbly acknowledge that if circumstances have changed at the present time, I cannot take responsibility for those changes.
Learn More: