11 Hidden Places to Visit in Leh Ladakh
Do you want to follow Bollywood?
Or give Bollywood a chance to follow you?
Okay, if Bollywood is too big, why not Instagram with real followers?
Ladakh is often called a place where heaven meets Earth. However, these days it is becoming one of the most visited places in India.
So, rather than exploring the famous Bollywood shown the Pangong Tso, Hunder, Leh Palace, and Khardungla Pass, let's explore untold destinations.
Through this blog, I will take you to some hidden places to visit in Leh and Ladakh and narrate what I saw that you do not even expect.
Let's begin!
Read: Leh Ladakh in September
Hidden Places in Leh Ladakh
A few years back, Leh Ladakh was one of the secluded travel places in India but do you know presently nearly 60% of Ladakh's total revenue is from the tourism industry?
The opening of tourism in Leh Ladakh has created thousands of job opportunities and exploring by people.
Therefore, to all curious minds let's explore some of the best offbeat places in Ladakh. These places are perfect to put under the list of –
"Hidden places to visit in Leh Ladakh"
Kanji Village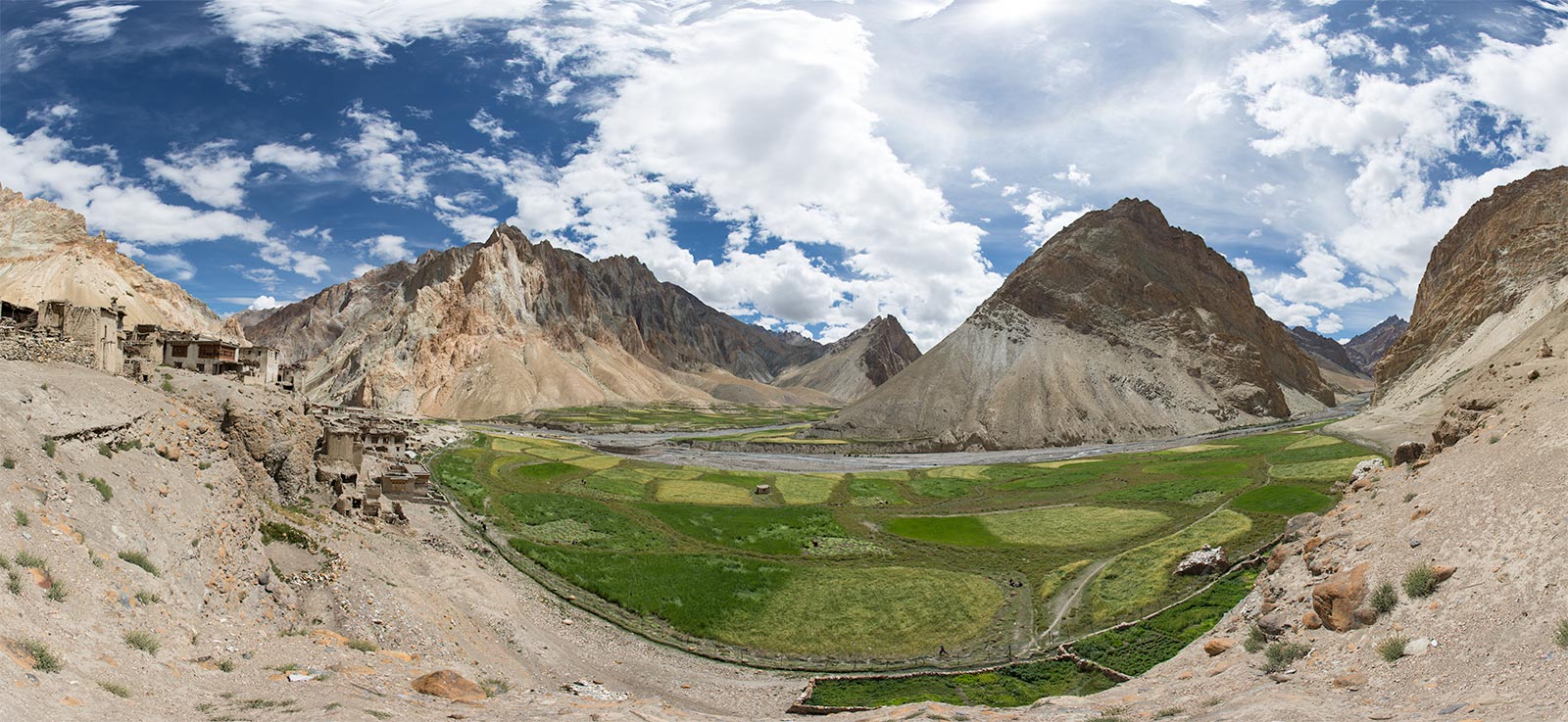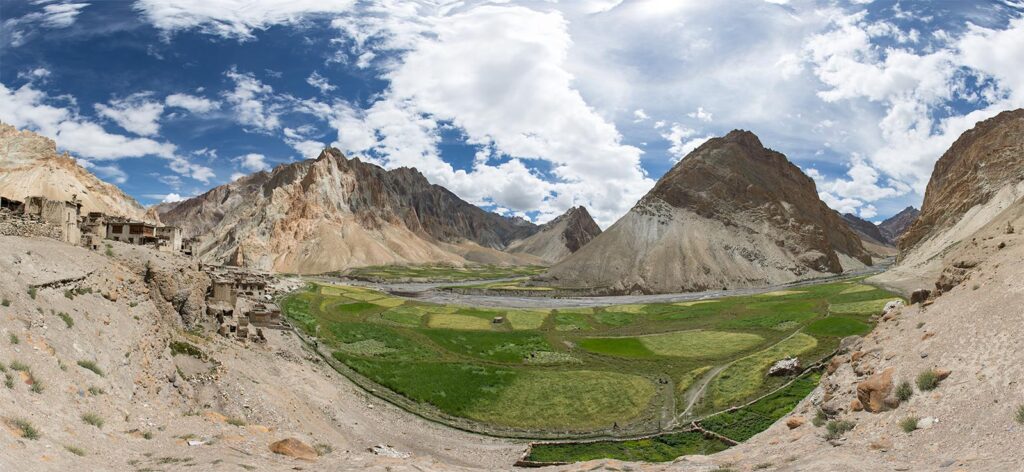 Picture courtesy: himalaya
I saw a tiny waterfall on the side of the road, I came closer to refill my water bottle and saw steam coming out of it. When I touched it, I actually realized it is hot water.
Can you imagine that? The temperature was freezing outside, it was winter in Ladakh, and I just saw a hot waterfall in Kanji Village.
Just before entering Kargil, you will see a road that appears to go be going unknown. Follow the road, the stream to the unknown. Behind the mountains, you will see it.
Not only that, in autumn when I was in Kanji again in 2022, I witnessed a double rainbow all the way across the sky! You might wonder what's new in that!
Yes, the clouds, the rain with the sunlight, and the sight of a double rainbow was the most beautiful thing I had ever seen in my life. I feel some places just have magic! 
The barren landscape, lush green farm, crumbling old stupas, and primitive old mud houses among the narrow lanes make Kanji the best-hidden places to visit in Leh Ladakh.
The most exhilarating thing about Kanji is its location. It is about 170 km from Leh. It sits on the way of Leh- Kargil- Srinagar highway.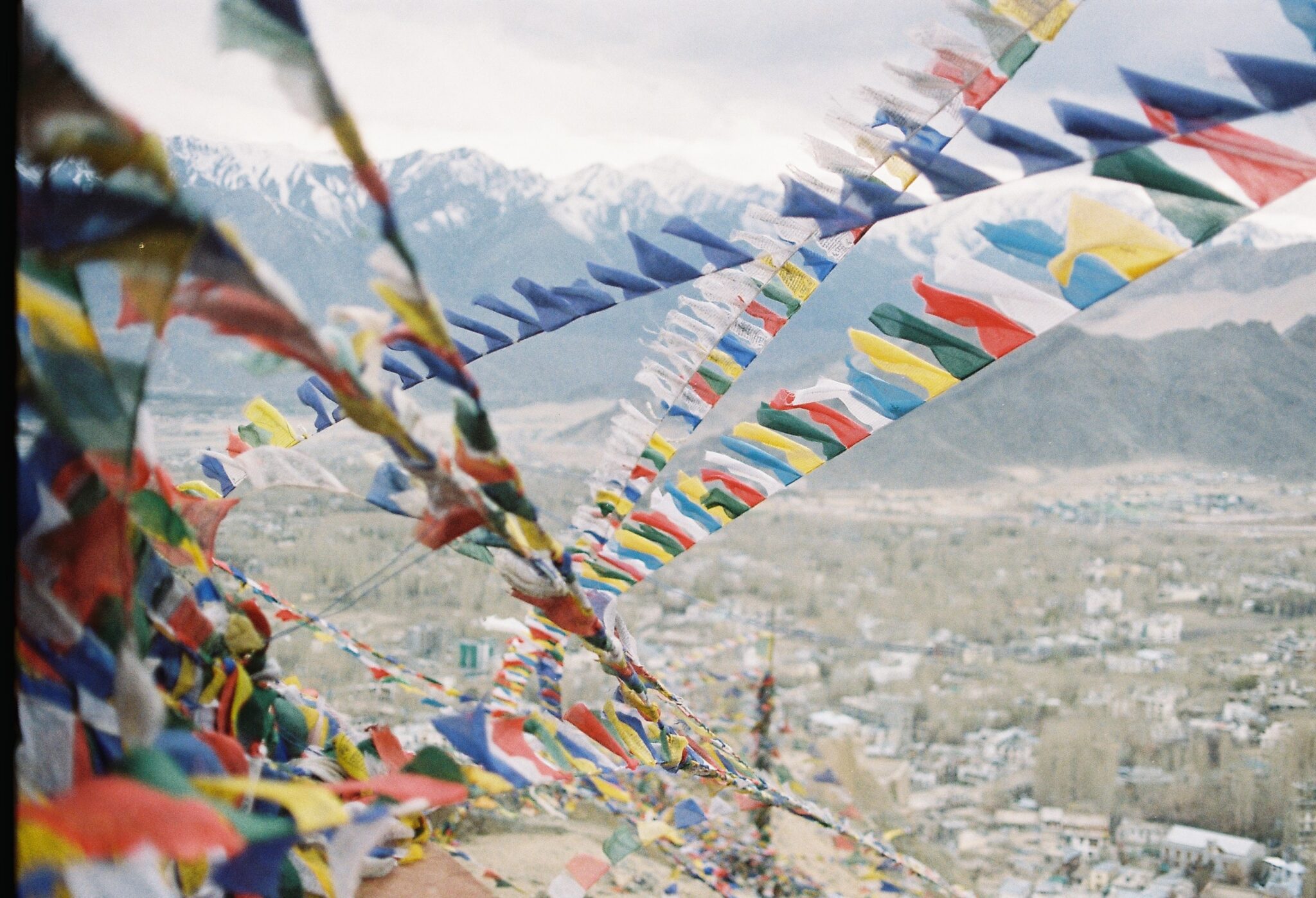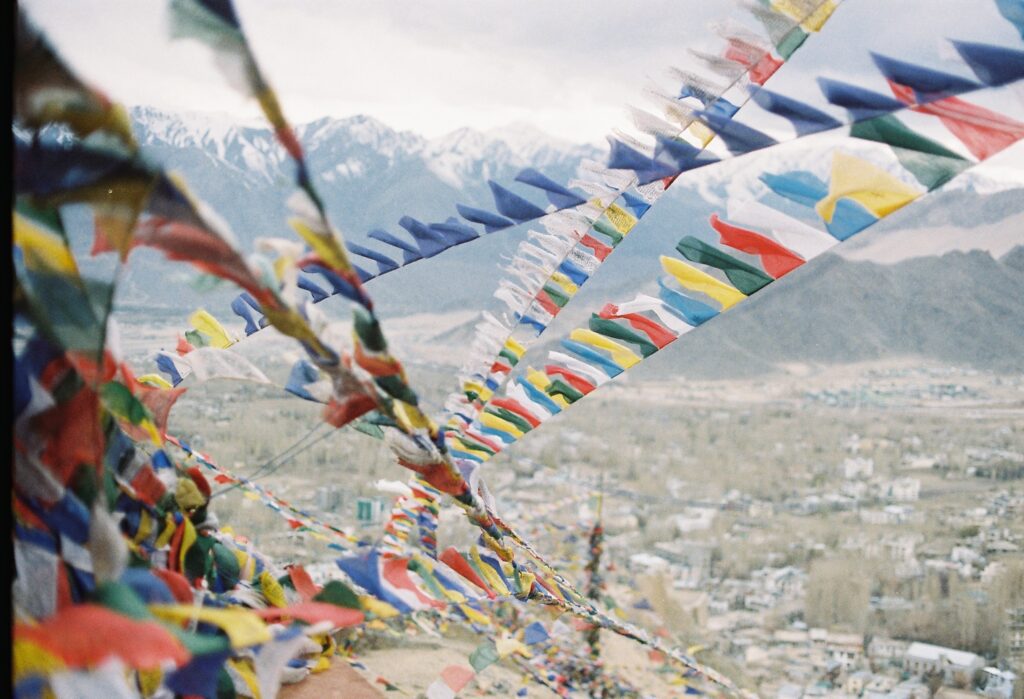 You will be amazed to witness the Tibetan-style rustic houses here. Kanji is famous for a trek to Zanskar across Kanji La and Photoksar.
Kanji is a small and primitive village that sits under a steep hill at the confluence of three valleys and at the head of a canyon.
From the NH1 main road, you have to drive straight till you reach Heniskot village. Kanji Village is one of my favorite places to visit in Ladakh in September.
Kanji Village: Hidden Places to Visit in Leh Ladakh
Hike to Kanji Las Pass (5,470 meters), Kanji Valley, and Rangdum Monastery to witness the sublime landscape and the best sunset
Visit Pensi La (4,450 meters), and Yogma La (4,700 meters) to inform your Instagram followers about the offbeat places in Ladakh.
Get a spectacular view of Rivers Shilakong and Kong.
Hot waterfall at Kanji Village.
More Plains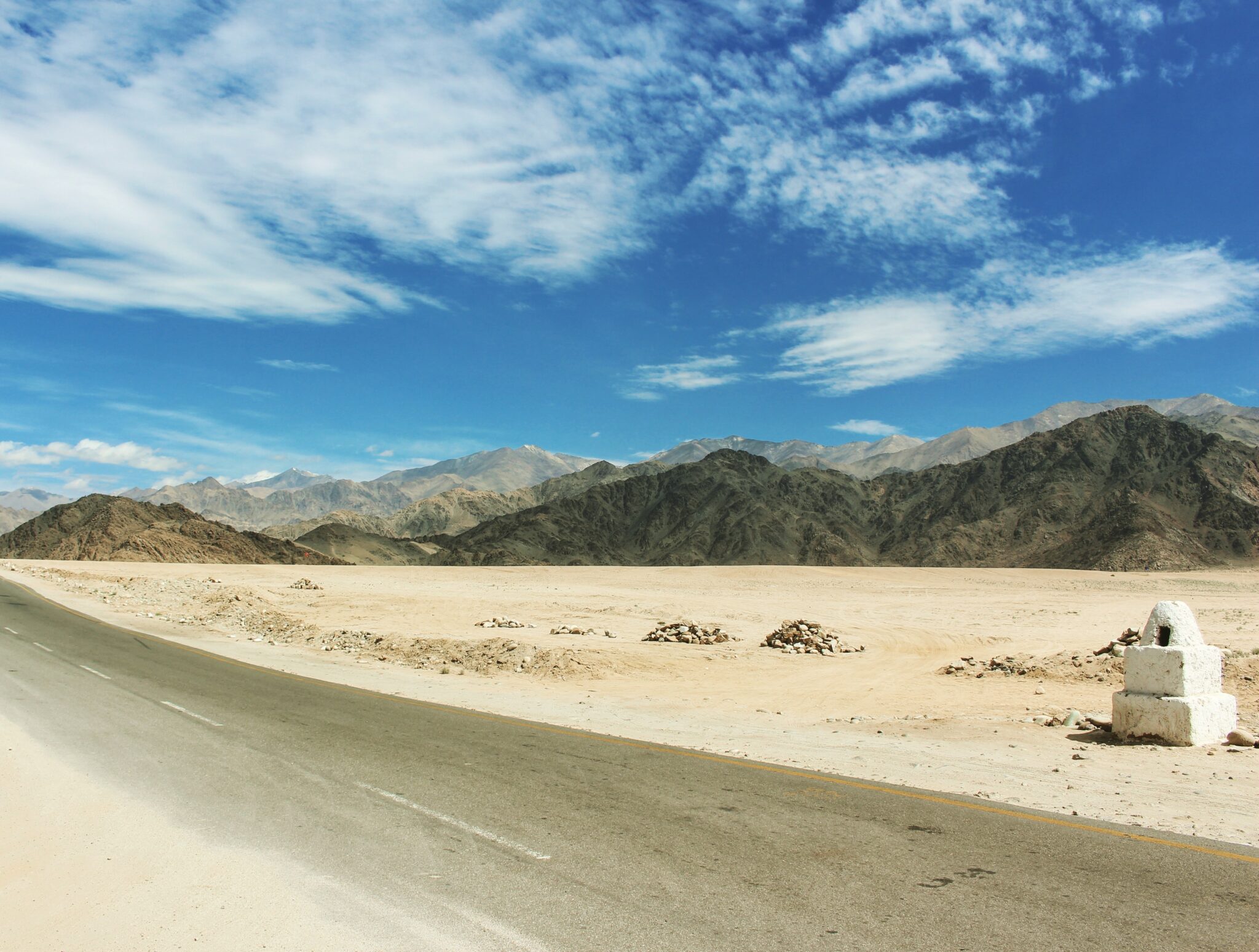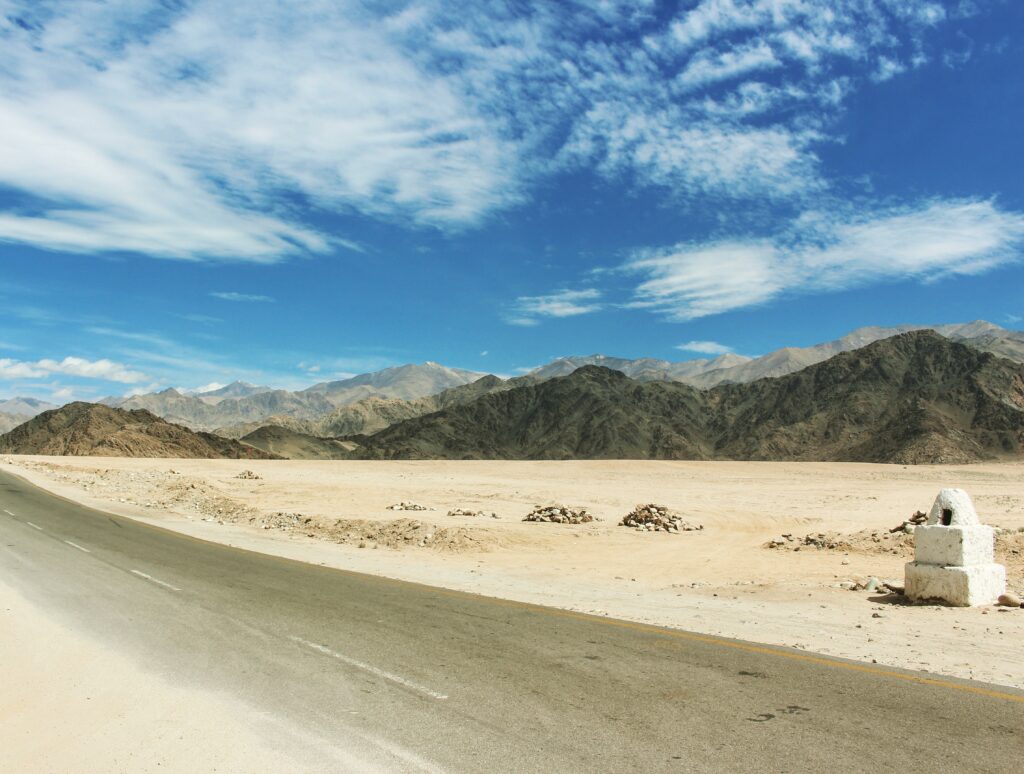 Have you ever wondered to drive on a straight long black-pitch paved road that leads into the horizon?
Not only that, the road is surrounded by the barren Himalayas, blue skies, white cotton clouds, and exquisite views that no other place in Leh Ladakh can offer.
I just found More Plains. It was magnificent, beautiful, splendid and awe-inspiring. To be very prominent, all the English adjectives are nothing to describe its beauty.
During my drive from Manali to Leh in August, I came across More Plains, to be very true I was completely silent by experiencing the antiquity and endurance of nature.
Why I think More Plains is one of the top 10 places to visit in Ladakh because this place belongs to one. I am not exaggerating, this place can is magical.
To be very honest, I experienced complete peace and nirvana in More Plains. On the Manali-Leh highway, you will find this 40 Km long road between Leh and Sarchu.
More Valley: Hidden Places to Visit in Leh Ladakh
After a 4 km drive uphill from Pang towards Tanglang La pass, you will come across More Valley which is a paradise for photographers, and bikers.
The road also crosses the Sumkhel Lungpa which offers stunning natural rock formations.
Likir Village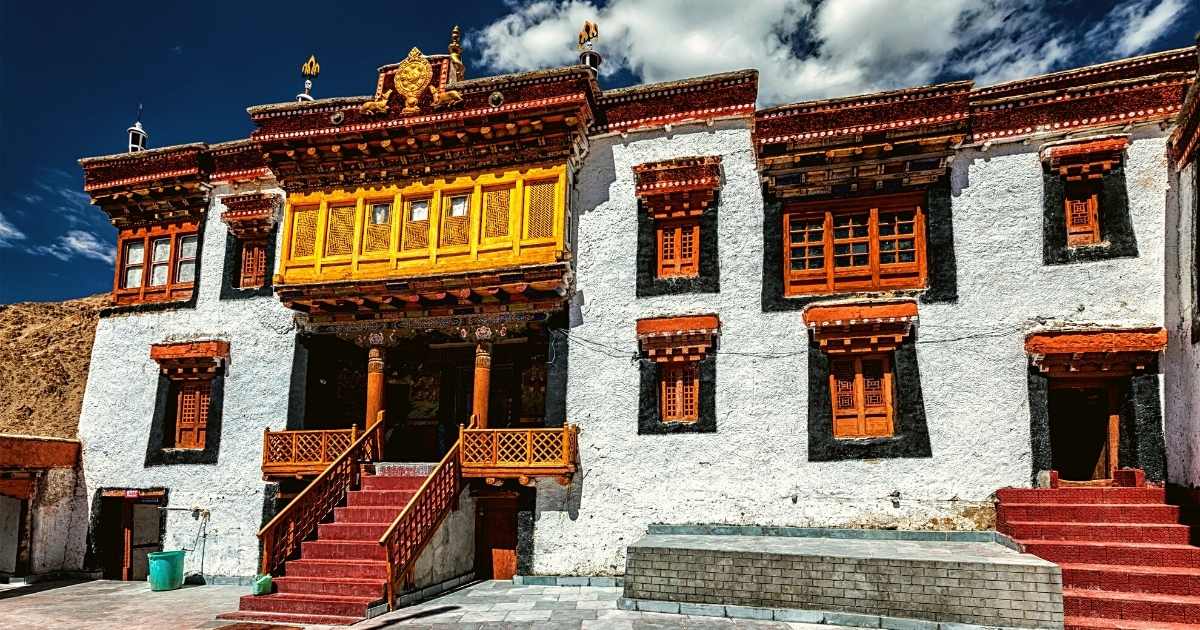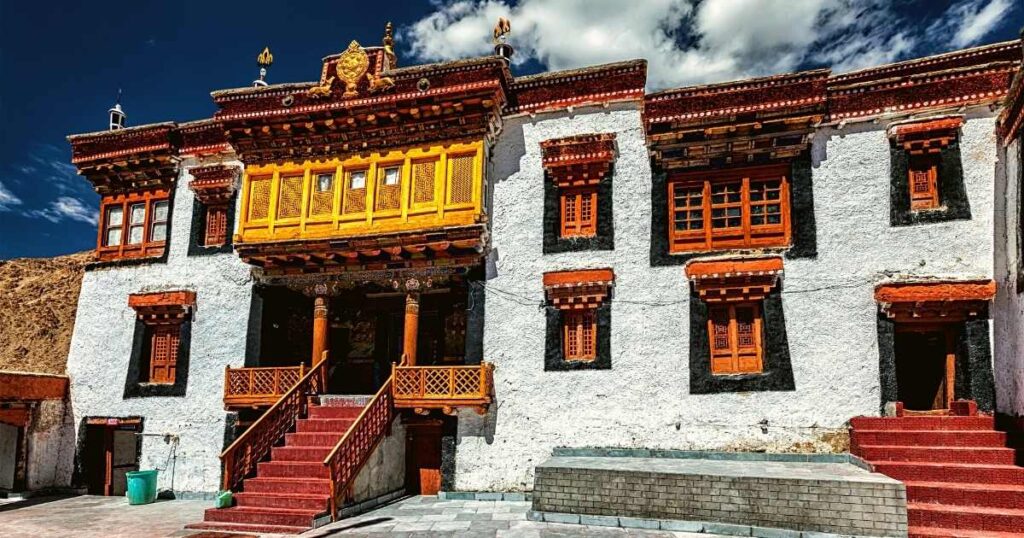 Picture courtesy: ladakhtourism
My mother says, "Some places find magic when it snows". Likir Village is one of the top 10 places to visit in Ladakh in winter.
I was staying at a homestay for a week in Likir Village and behind the house, I just discovered a magical forest covered in snow.
It just reminded me of the set of Narnia. The best thing about Likir Village is the monastery where I witnessed a 25 ft. gold-covered Buddha statue.
I came here in winter, and spend more than half of my time in Likir Monastery with 120 monks and other children.
Likir Village is 54 Km from Leh on the Srinagar-Leh Highway. It is just a few kilometers north of the village of Saspol on an isolated ridge.
If you have an unexplainable love affair with snow-covered mountains and always dreamt to spend a peaceful time in the monastery, then Likir Village is perfect.
Likir was once a major trade route via Tingmosgang, Henis, to Leh in ancient times, now it's one of the best-hidden places to visit in Leh Ladakh.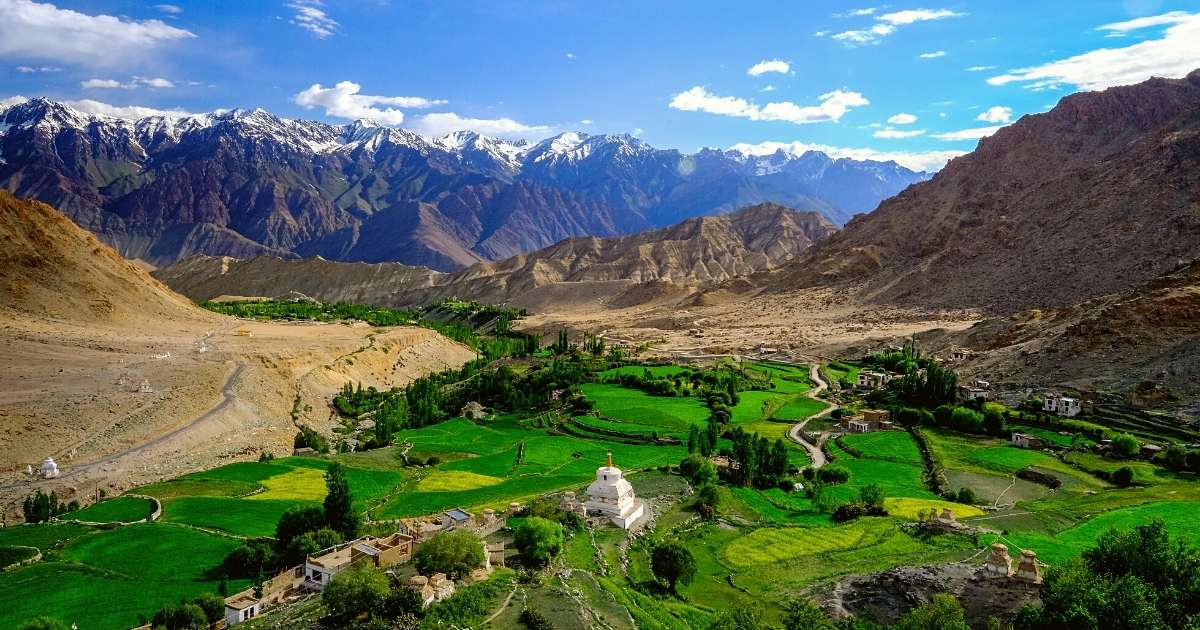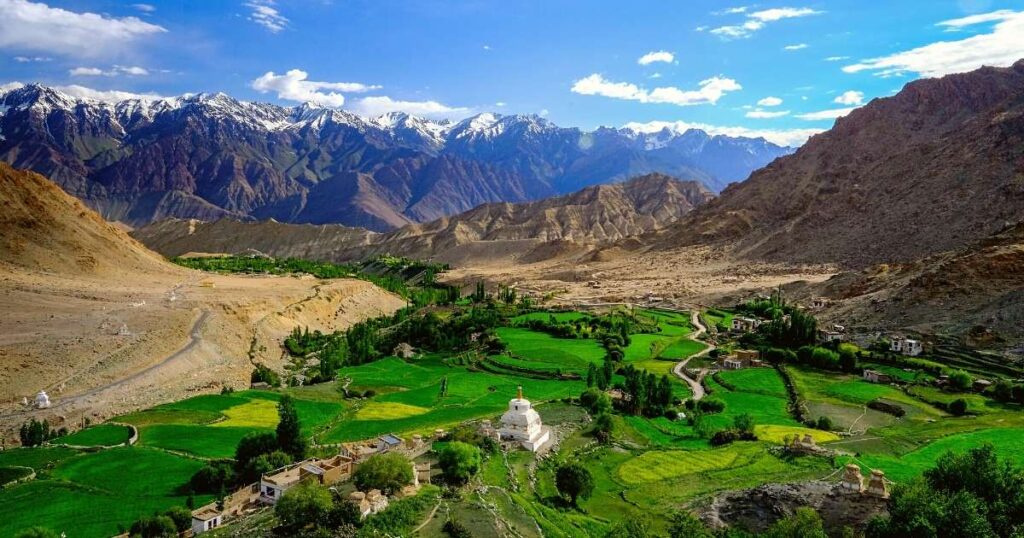 Picture Courtesy: Ladakhtourism
However, my friend Iqbal has a different opinion. He told me Likir is the best place to visit in Ladakh in September.
It's because of the 5 days-long Tinmosgang trek that aims to conquer mountains. You also reach Shushut Pass at 13,123 ft.
The trek offers the raw and rugged terrain of the Ladakh Mountains and a gorgeous view of sprawling wheat fields. He says, "You feel a unique peace in the Likir Mountains".
Likir Village: Hidden Places to Visit in Leh Ladakh
Hidden Forest, exactly look like Narnia Winter Forest. However, it looks like this only in winter, the forest is covered with snow, and a stream following by.
Tingmosgang trek from May – September. It takes you to some offbeat places in Ladakh like Yangthang, Shushut Pass, Mebtak La, Ang Village, and more.
Dosmoche Festival in February in Likir Monastery gives you a true taste of Buddhism culture
Ney Village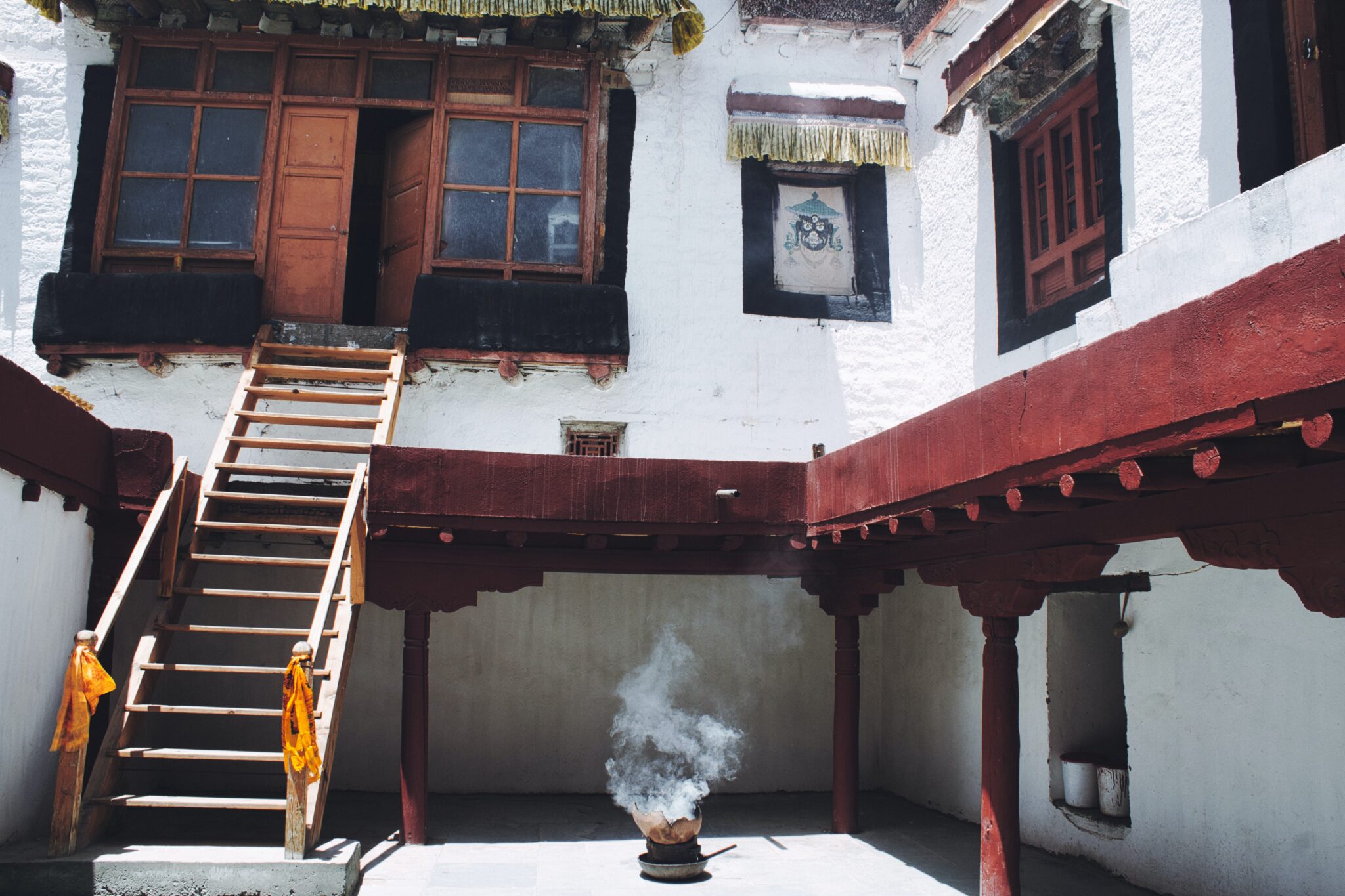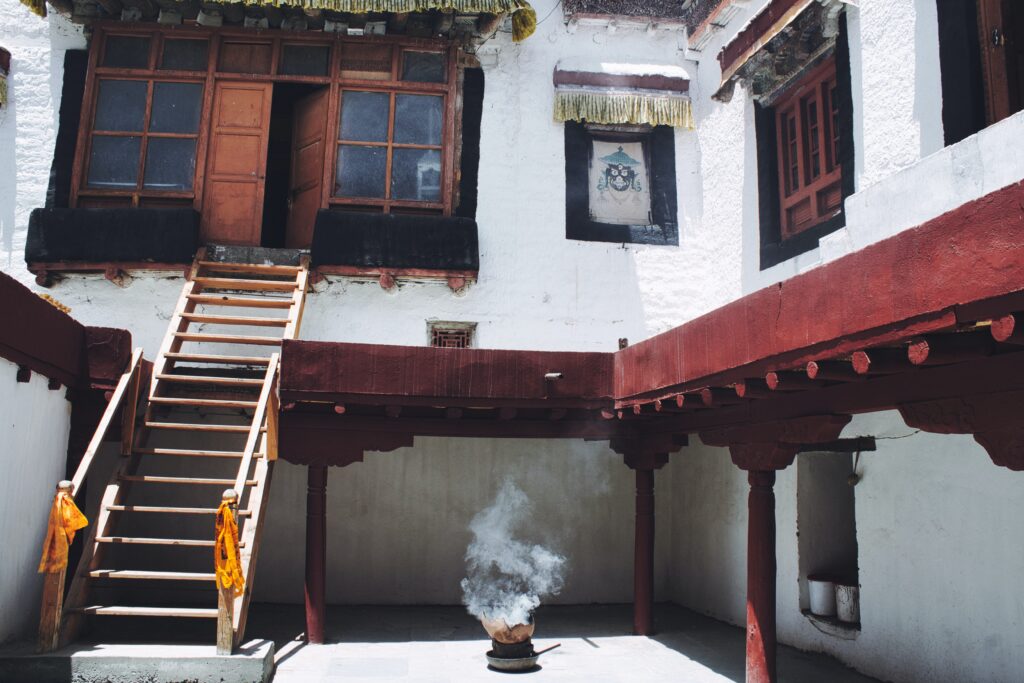 I wanted to soak myself in the hidden cultural heritage of Ladakh and nothing is most interesting than visiting Buddhist monasteries in Leh Ladakh.
During my visit to Leh Ladakh in September 2022, I wanted to explore monasteries that were not too touristy and offered the best calming environment.
You would ask me, what's special is Ney Gompa in Ney Village? I would bet that you will hardly find tourists here.
You will be mesmerized by the clear blue sky admiring the mountain flowers, snow-covered peaks far away, deep valleys, and the music of streams flowing by.
To be very honest, I felt connected to my spiritual self and know more about the Buddhism religion.
Hence, Ney Gompa was best suited to my criteria. I only saw three foreign travelers from France and five from Brazil in the whole Ney Village.
The sweeping scenic beauty, the serenity of nearby mountains, scintillating monasteries, and complete solitude makes Ney Village the most offbeat place in Ladakh.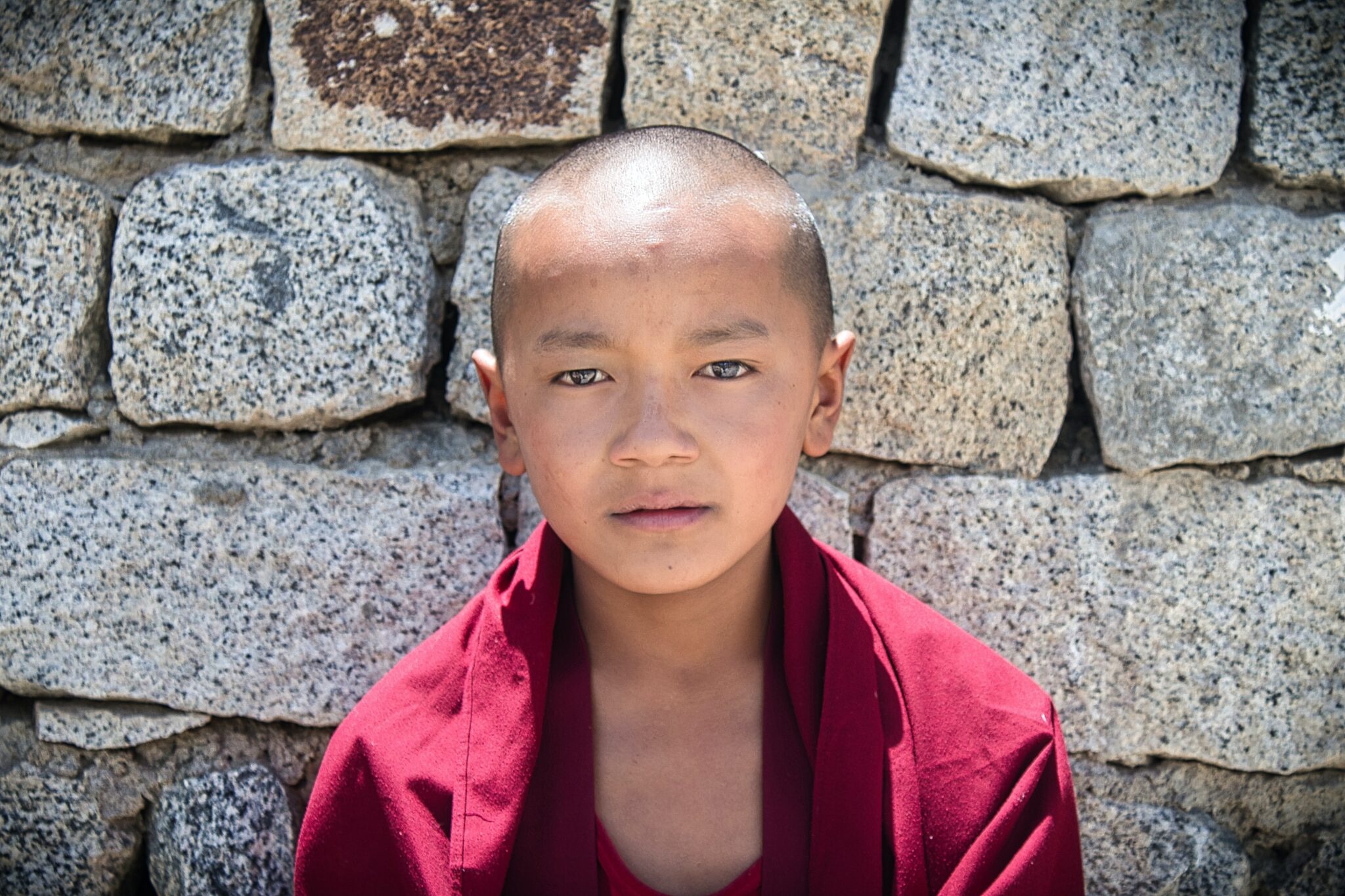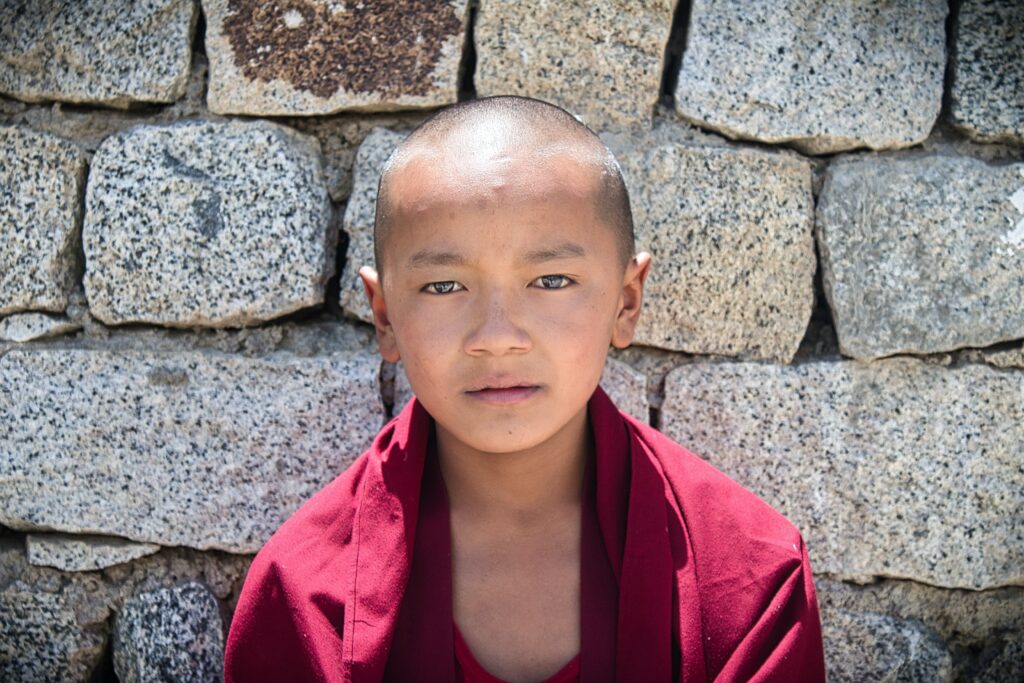 A few kilometers from Ney Gompa you will find the most fascinating Buddha Statue that gives goosebumps at first sight. The site is absolutely lovely.
Ney Village is just 44 Km from Leh. You have to take the Srinagar-Leh Highway and cross the University of Ladakh, Nimmo, Phey, and Basgo. 
Ney Village: Hidden Places to Visit in Leh Ladakh
Ney Village offers a tune of peace and tranquillity
Ney Gompa and Buddha statue in Ney Village, Ladakh is must visit
Nimmo Village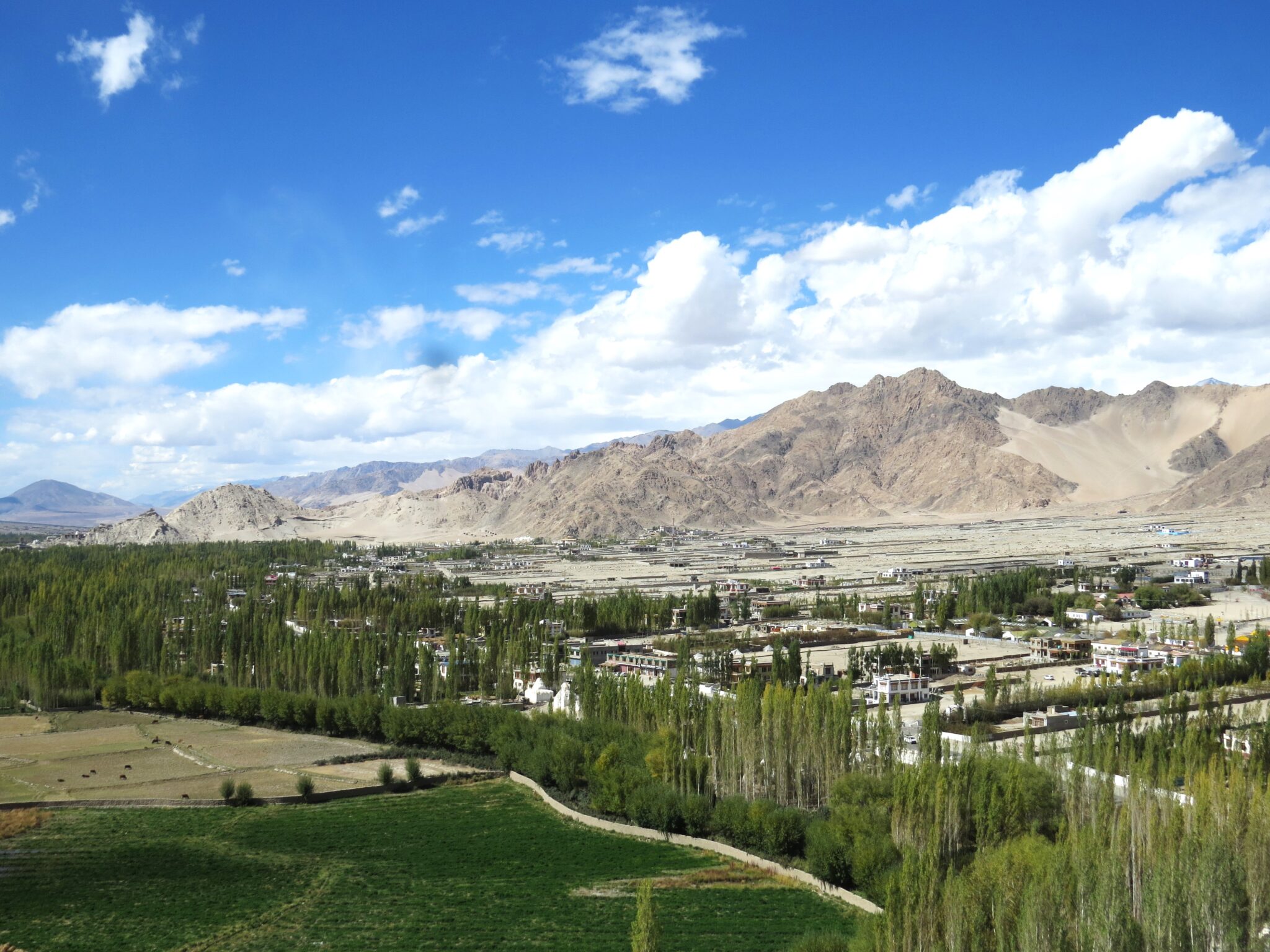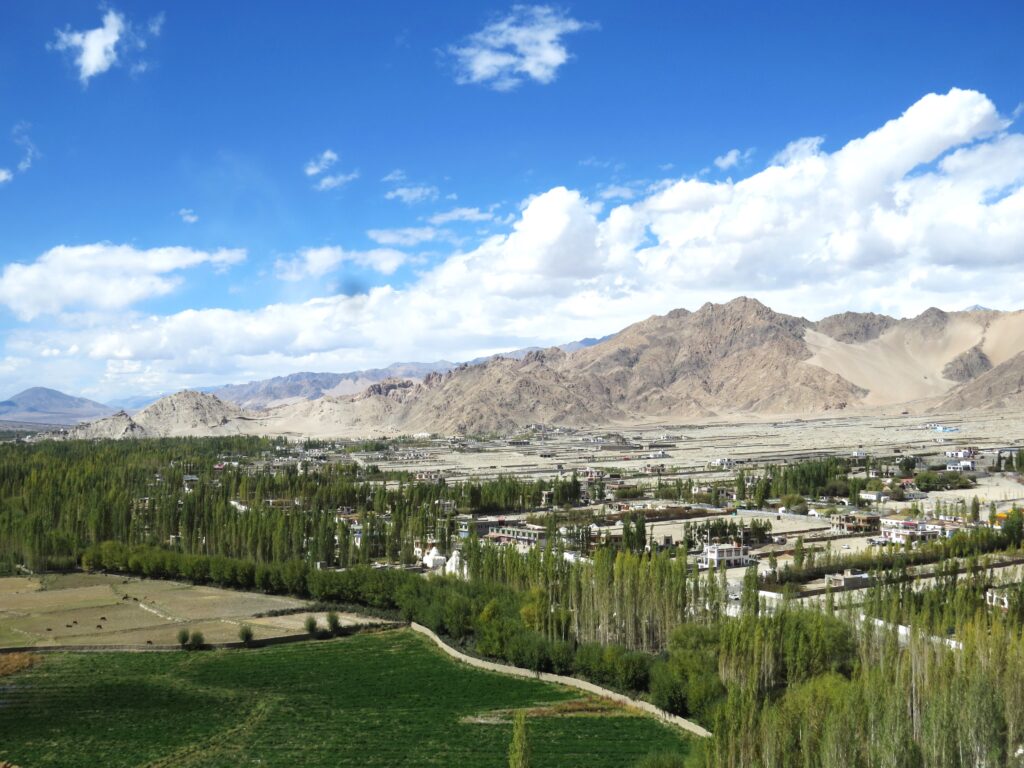 I founded Nimmo Village co-incidentally when I decided to drive straight from Sangam to see the crowd. I found absolutely no tourists except a few houses and locals.
Just 24 Km away from Leh sits Nimmo Village, one of the hidden places in Leh Ladakh. It is just 6 Km from the confluence of River Indus and Zanskar.
However, I am sure you have heard how beautiful the confluence looks from the height. But, I am sorry to burst your bubble now.
In reality, the Sangam no longer looks like what you have seen on Instagram. Rather it's a lot hyped up with too much of tourists clicking pictures.
Hence, I suggest you explore the gorgeous topography of south-eastern Ladakh, just ahead of the confluence of River Indus and Zaskar, the Nimmo Village.
Nimmo Village is one of the offbeat places in Leh Ladakh where you should spend your evening witnessing the amazing sunset with no tourists around.
If you ever dreamt of spending dreamy sunset in cold with a steaming hot cup of tea with your lover, then Nimmo Village is the perfect set.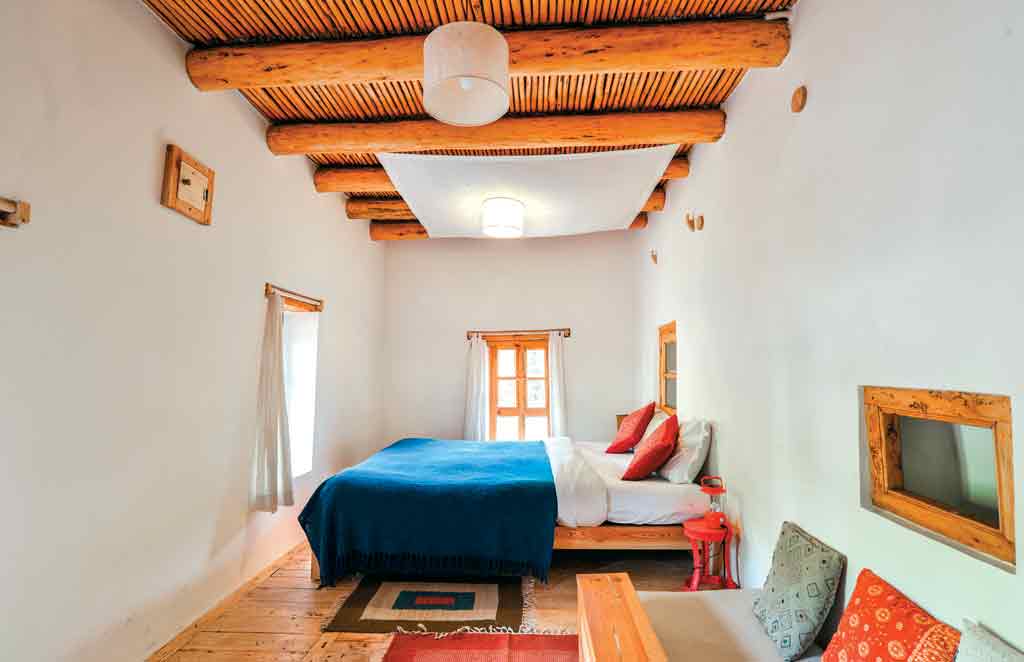 Picture courtsey: outlikeindia
Moreover, I have also heard a lot about Nimmu House, a luxury heritage hotel in Nimmo Village which is considered a masterpiece of Ladaki architecture.
I haven't visited this place but have heard that it is perfect for people searching for a peaceful ambiance to stay in. Let me know about this place if you are coming here.
Nimmo Village: Hidden Places to Visit in Leh Ladakh
No tourists and perfect to spend the sunset. Hike to the high point with hot tea and your lover and just be in the moment. Nimmo Village is one of the must-visit places in Leh Ladakh
A charming heritage hotel named Nimmu House is famous for serving traditional Tibetan and Ladakhi food and cozy stays at night.
Chilling Village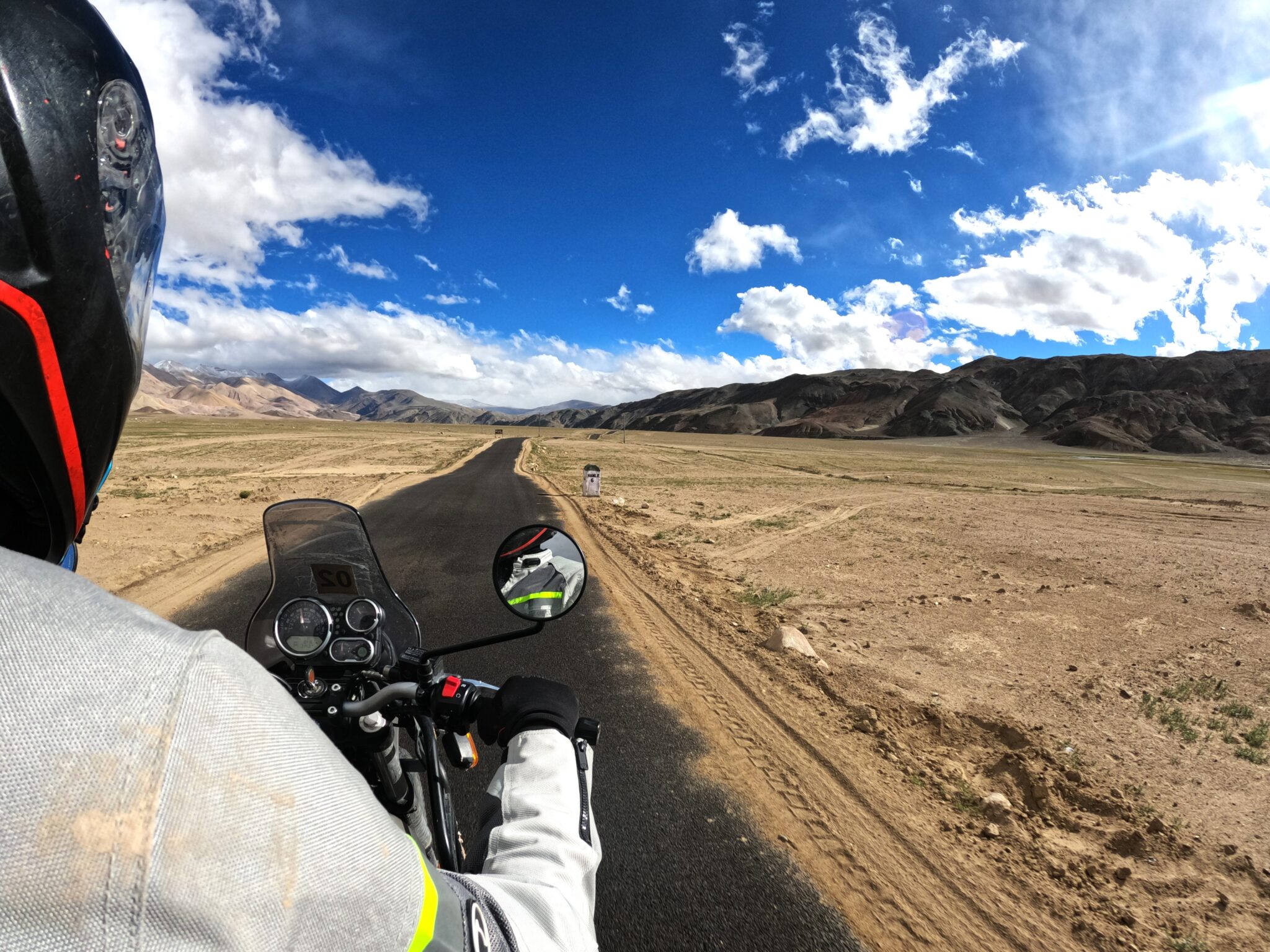 I saw a waterfall in Chilling Village just in the middle of cold arid land at a high altitude. I can guarantee you can never predict a waterfall that appears to be just magic!
After settling down in a homestay in Chilling, I decided to simply walk to burn some calories. True said, "Some beautiful paths can't be discovered without getting lost!"
I walked towards the bridge, and the breathtaking vistas, spectacular houses, entrancing scenery, and valley view made me forget to track the time.
I saw a stream flowing by, I followed it and kept walking and found the most enchanting thing in front of my eyes – Chiling Waterfall.
Just 57 Km away in the northern region of Ladakh sits the most gorgeous Chilling Village, one the best places to visit in Ladakh in September.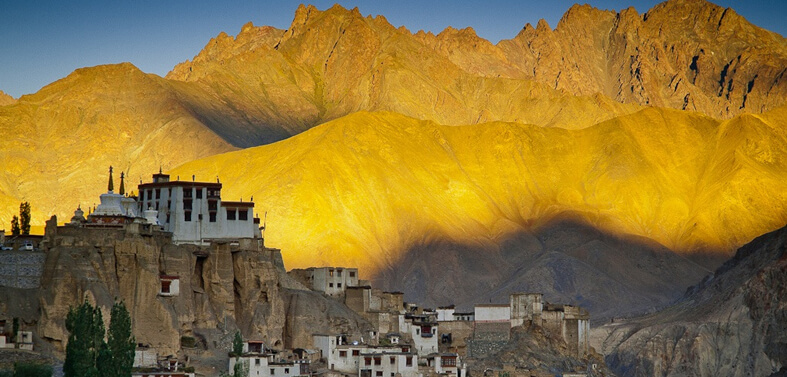 Picture courtesy: trekkingindia
Also, Chilling is one of the famous places to visit in Ladakh among trekkers due to its unimaginable hiking trails.
Trek from Lamayuru to Chilling for 10 days and trekking from Mangyu to Chilling for 3 days is considered the best trekking in the Ladakh travel series.
I haven't gone for any trekking in Chilling but I saw mostly foreigners going for Lamayuru to Chilling trek.
Morrim, who went for the trek told me he crossed the valley of Kanski La, areas of Shey, and received an incredible view of the Stok and Karakoram ranges. 
Chilling Village: Hidden Places to Visit in Leh Ladakh
The chilling waterfall is one of the offbeat places in Ladakh.
Trek from Lamayuru to Chilling and trek from Mangyu to Chilling offers the best views of wildflowers, beautiful weather, piercing blue lakes and skies, and meadows of green. The best time for the treks in Ladakh is June to September.
Puga Valley
I witness one of the greatest natural wonders in Ladakh, the Puga Hotspring in Changthang Valley. It is in the southeastern part of Ladakh.
It looks like Shiv Linga, an abstract iconic rock structure from which the hot water comes out. The water is believed to have sulfur, borax, and other minerals.
Moreover, what makes Puga Valley one of the top 10 places to visit in Ladakh? The small jumps upon the green lump reach the hot spring in the middle.
However, if you miss any of the lumps and fall into the puddles, you sink in the mud water to your knee. Hence, if careful and do not get excited seeing the green fields.
Apart from being an active geothermal belt, Puga Valley's lush green landscape with dry mountains, puddles, and sand deposits in the backdrop is an example of beauty.
Puga Valley is one of the famous places to visit in Leh Ladakh. If you are lucky, you might spot yak, sheep, black-necked cranes, and brahminy ducks.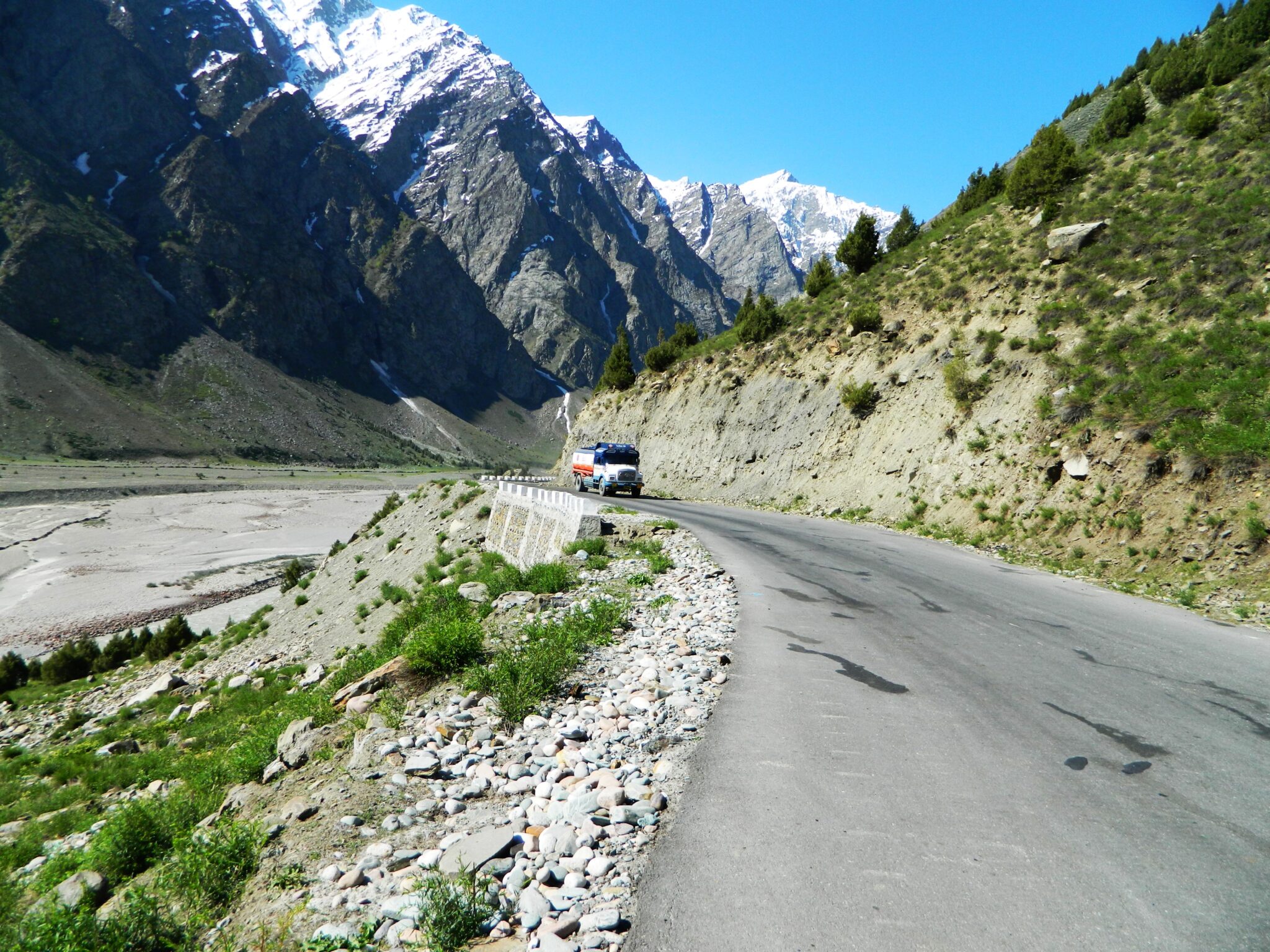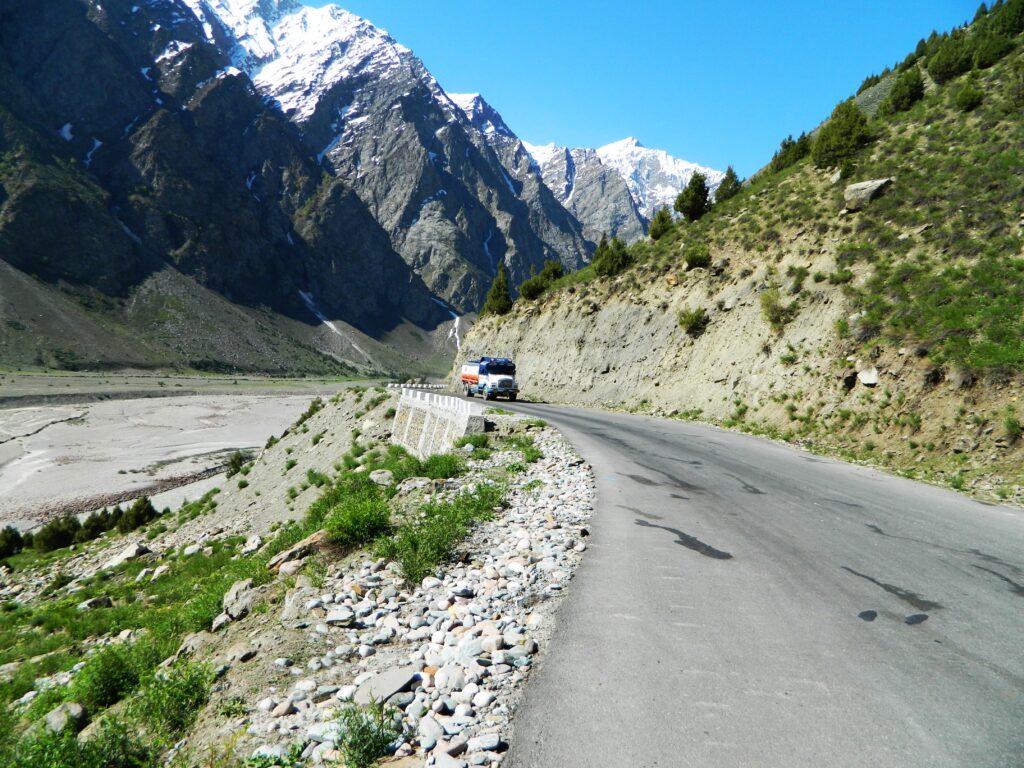 Puga Valley: Hidden Places to Visit in Leh Ladakh
The region has an immense amount of geothermal energy that comes out of hot springs, mud, sulfur and borax deposits. 
Puga Valley in Ladakh is an excellent place for photographers and nature lovers. The admiring mountains and green fields are so captivating.
Kyagar Tso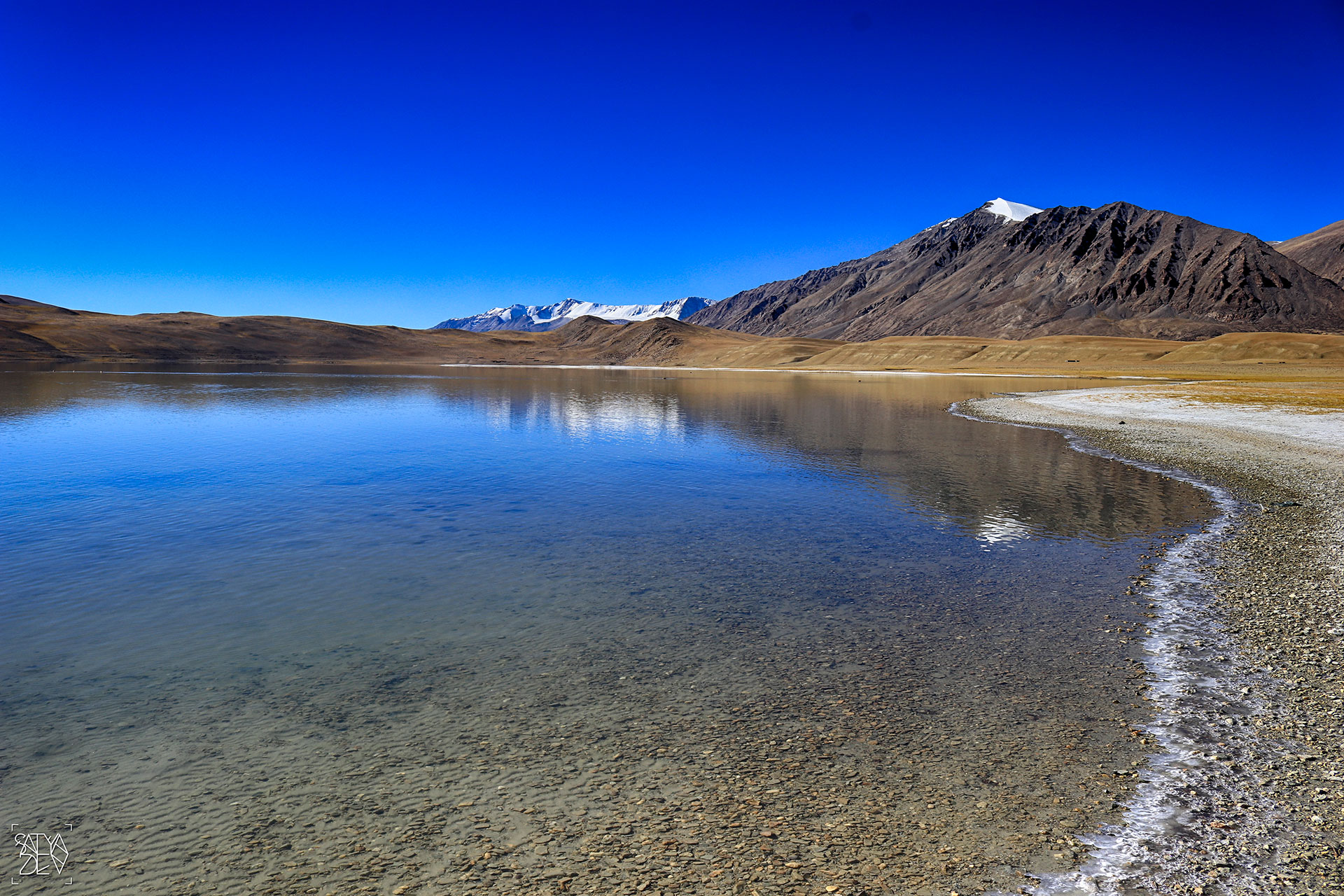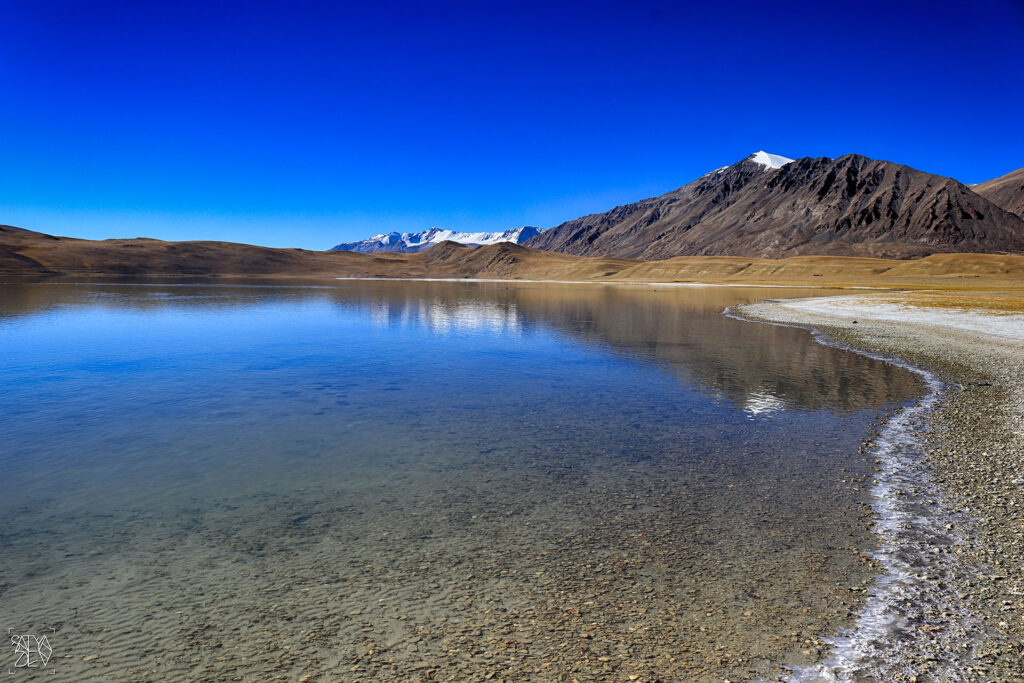 With no population, tourists, or vegetation around I discovered a small, yet sublime lake at an elevation of 4,705 meters, Kyagar Tso.
On the way before entering, Tso Morir sits Kyagar Tso one of the hidden places to visit in Leh Ladakh. The roads to the lakes are bumpy but the beauty is amazing.
The ground before the lake is completely white – giving an illusion of a white sand beach but you will be amazed to find it is "salt".
The golden brown mountains with a lake in between seem like a heavenly work of art done with love. My indelible experience in Kyagar Tso is unexplainable.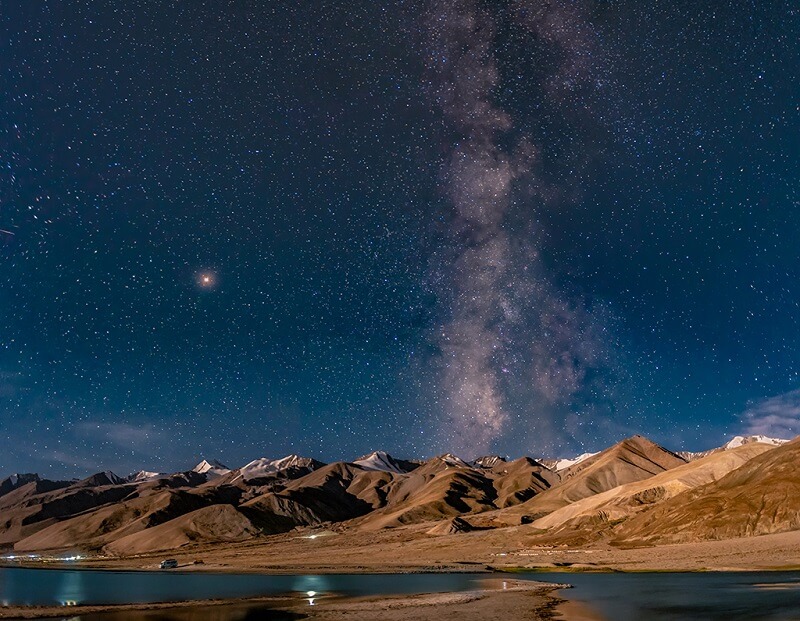 Picture courtesy: omyindian
I was so spellbound by its beauty that decided to camp at night and watch Milky Way. I just saw a hundred million galaxies that night in Kyagar Tso!
Kyagar Tso: Hidden Places to Visit in Leh Ladakh
Camp at the Kyagar Tso Saltwater lake to witness Milky Way. Remember, to camp a minimum of 350 meters away from the water for safety.
The salt around the lake looks like you are on a white sand beach
Chumathang Hot Spring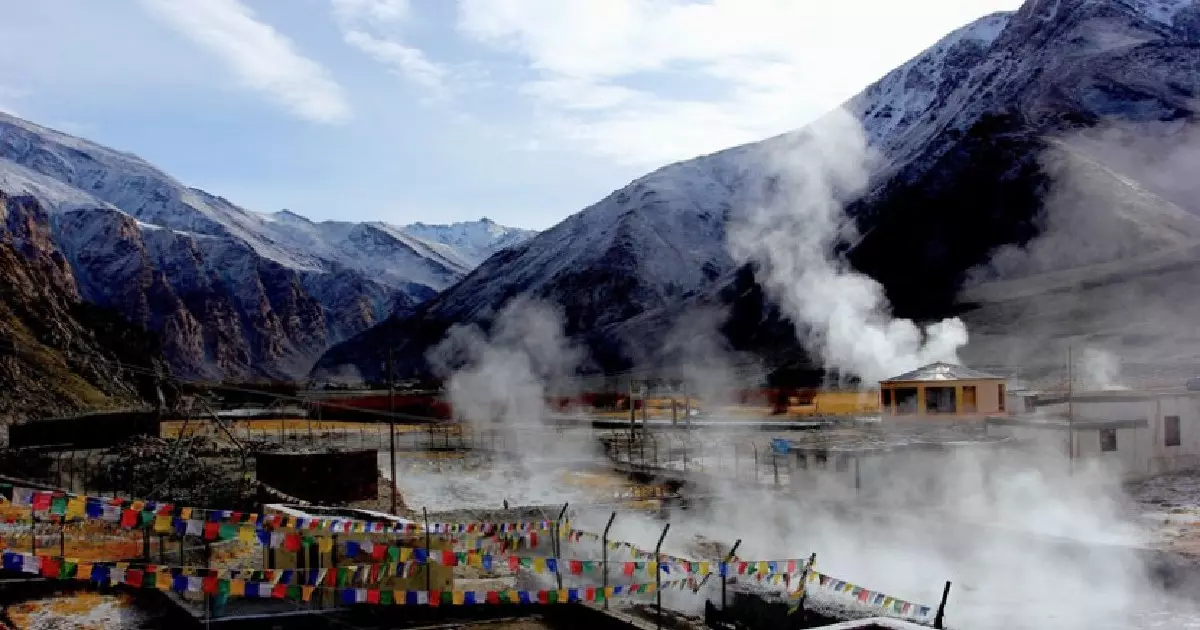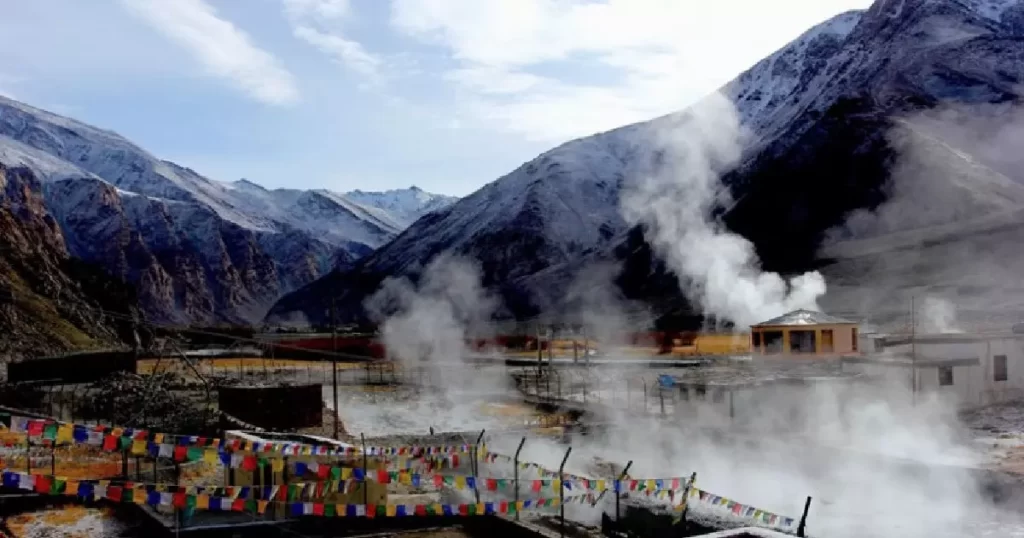 It felt like I was walking in warm clouds and then I saw water boiling in front of my eyes, Chumathang Hot Spring is one hidden places in Leh Ladakh.
Once you enter the place the hot spring sits on your left. On the left, sit the magical gift of god, the hot spurts of water.
On right, you will find hot water meeting cold water. The water temperature is perfect to wash your face, eat food, and feel fresh.
Let me tell you why Chumathang Hot Spring is one of the top 10 places to visit in Ladakh. You can take a hot bath shower with a natural hot water spring.
While I was going to Tso Morir, I stopped by a tea shop. To my surprise he was from Bengal, working there for 8 years. He suggested visiting Chumathang Hot Spring.
On the bank of the Indus Valley, just 138 Km Southeast of Leh sits a small offbeat village of Ladakh called Chumathang. The hot spring is a miracle of nature to witness.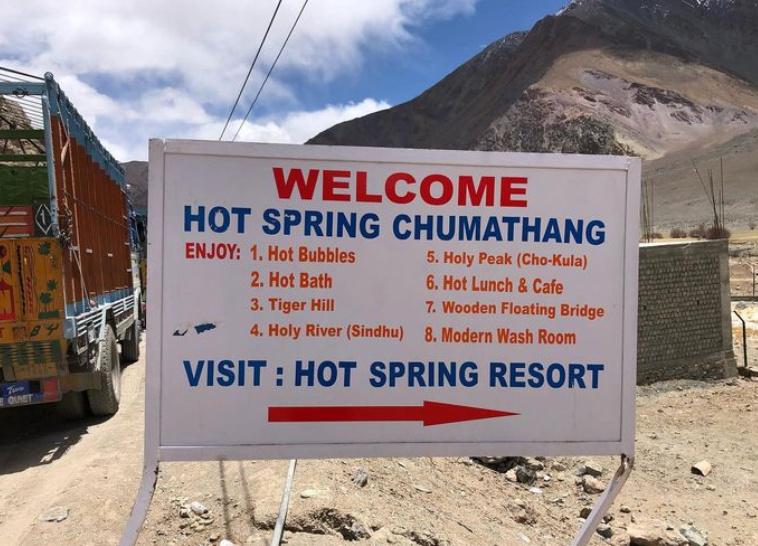 I want to warn you to keep your expectations low, Chumathang Hot Spring is not like a huge amount of water boiling, in fact, it is small bodies of water blocks that boils.
Chumathang Village: Hidden Places to Visit in Leh Ladakh
Dip yourself in the hot spring as the water is rich in minerals that can cure skin diseases. There are 4 bathrooms.
Try not to spend more than an hour in the Hot Spring because of the smoke at a high altitude you might get dizzy
Aryan Village
The last day of my Ladakh trip in September was spent in Dha, an Aryan Village of Ladakh located in Dhahanu Valley in North-East of Ladakh.
As I approached more close to Aryan Village I was surprised to see the terrain and atmosphere. 
Unlike Leh, Aryan is gorgeous, the lush green patches, the river flowing on the left, and the scenery look like a canyon which is unimaginably beautiful.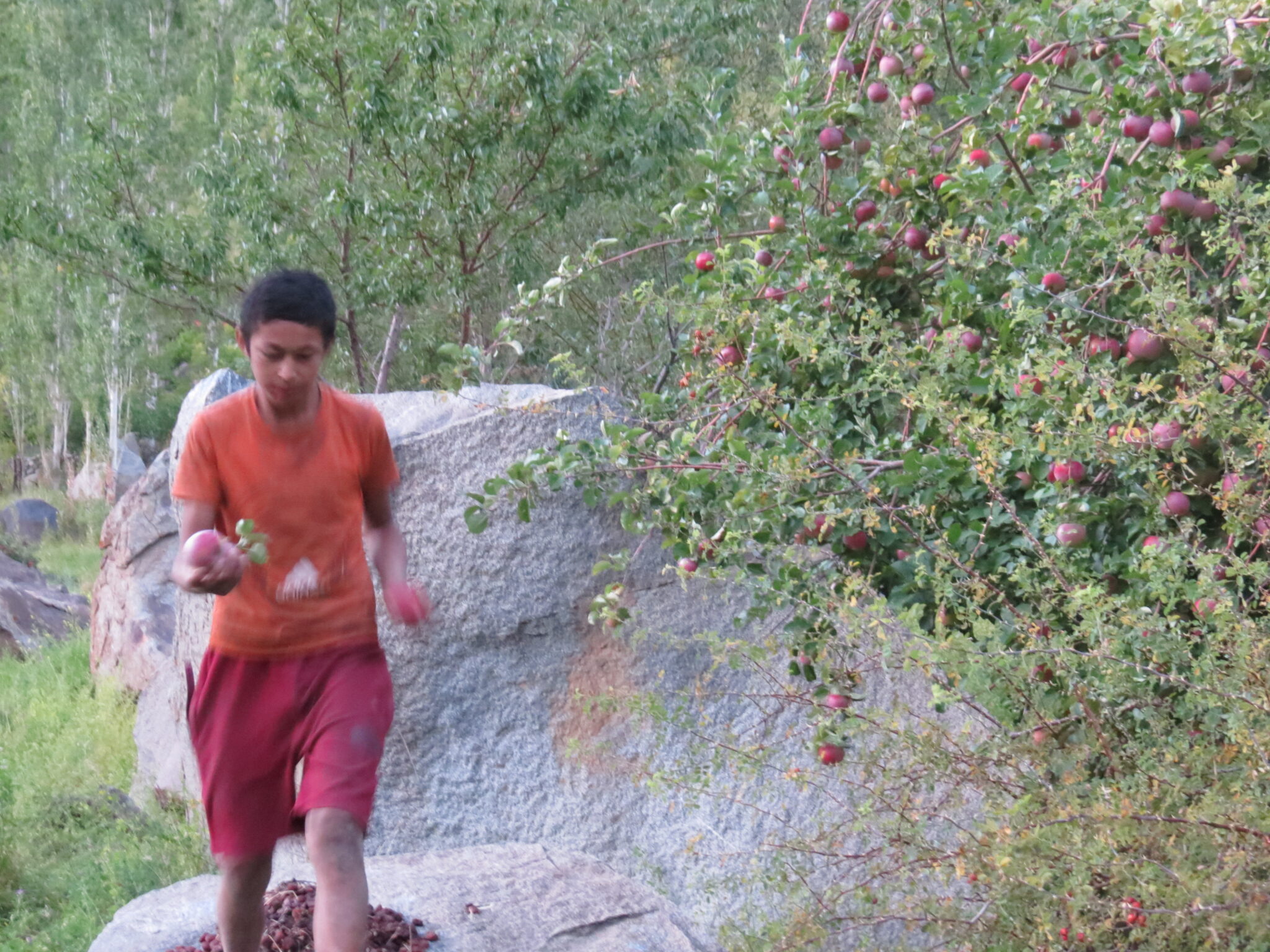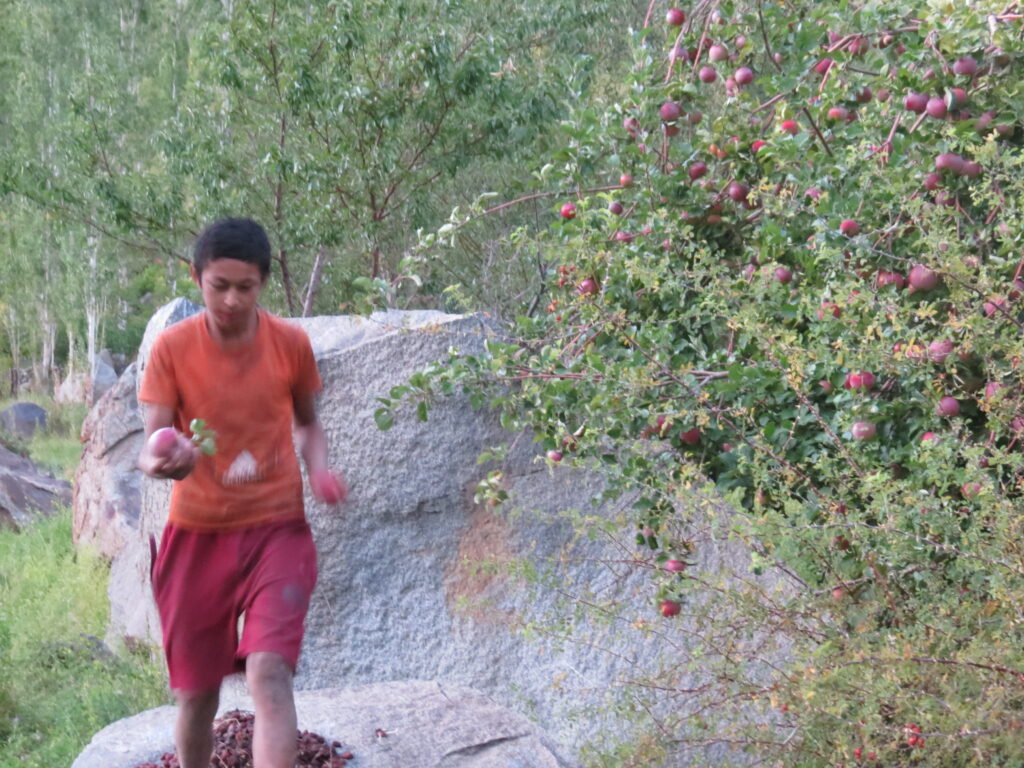 It is said that though Aryan Village comes under Ladakh territory, the people are considered as the original descents of the "pure Aryan race". Yes, they look different!
So, if you ask me what makes Aryan Village one of the top places to visit in Leh Ladakh, my answer will be its terrain and the hospitality of the Dard people.
I found Dah Village completely soaked with different varieties of colorful flowers, tall Leh trees, cattle running around, the river flowing, and people chatting with each other.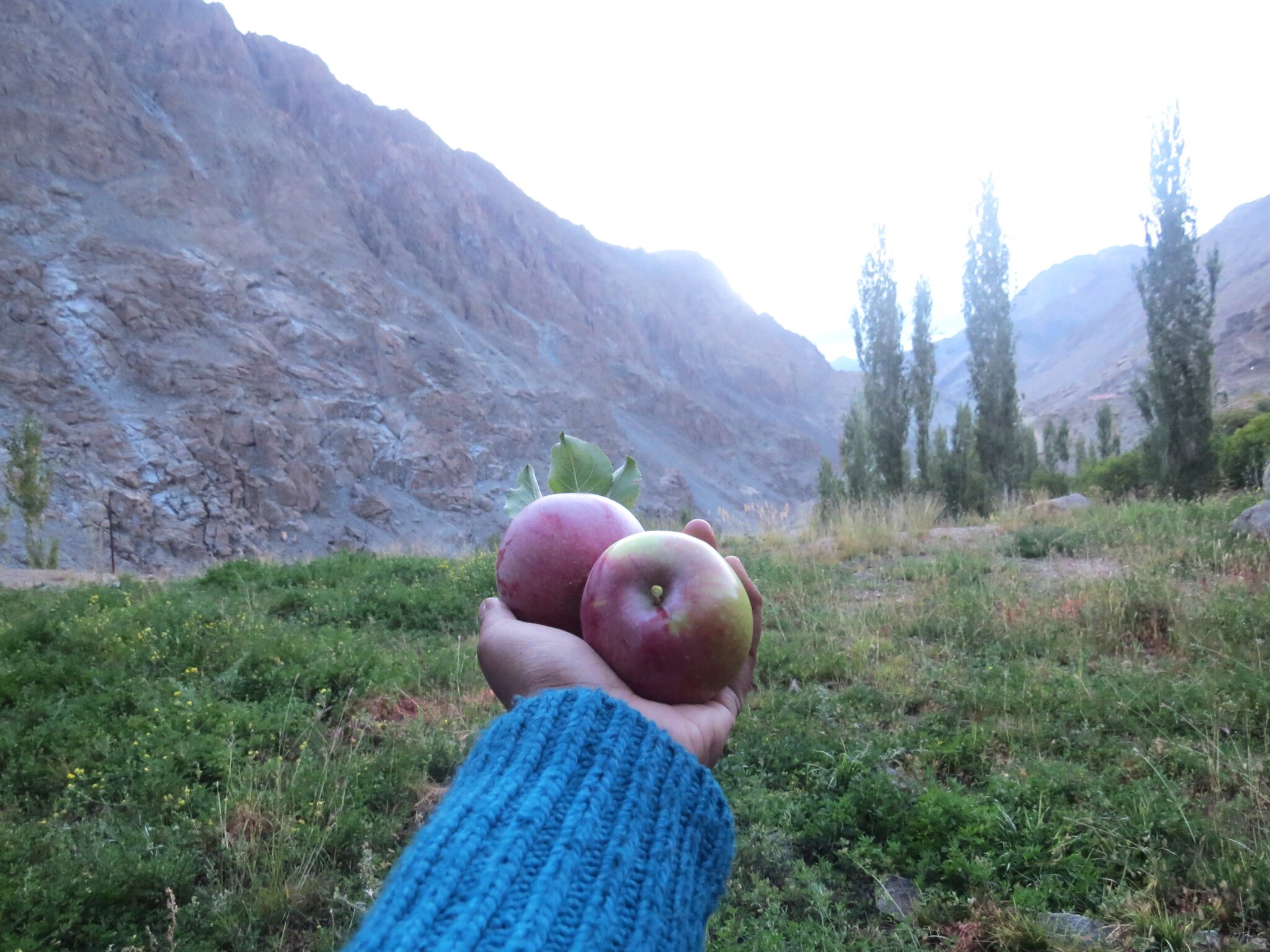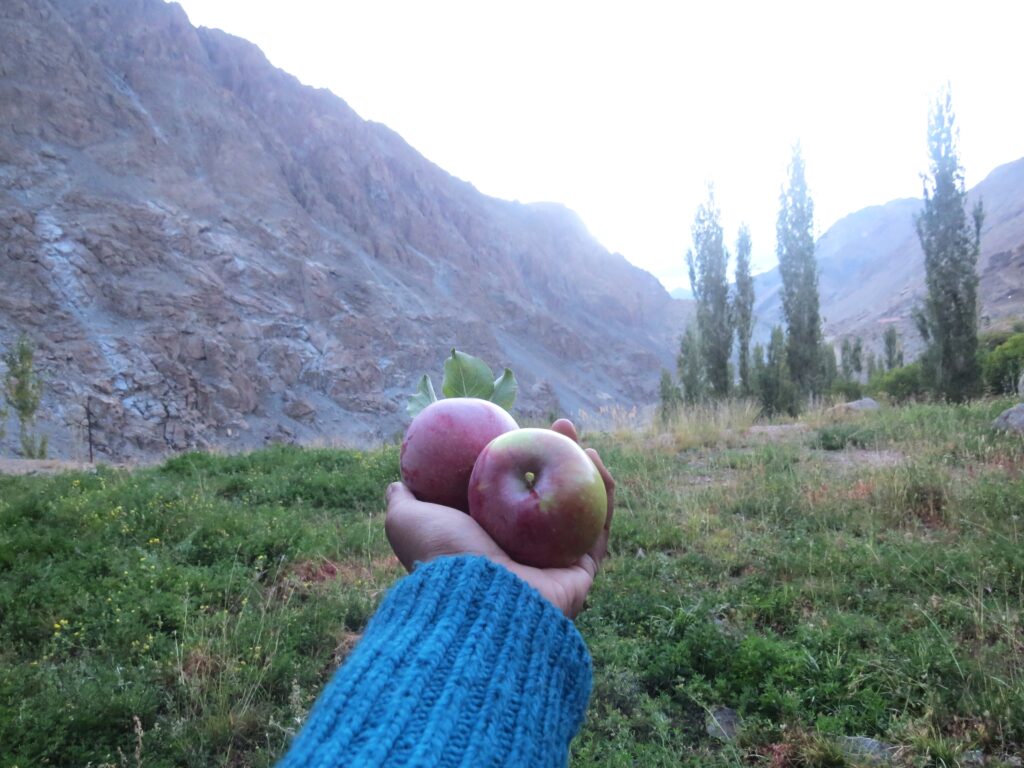 Dah, Aryan Village: Hidden Places to Visit in Leh Ladakh
Walk towards the Gompa though it's a little more offbeat but has a lot on offer for history buffs.
Surrounded by the Rocky Mountains and a lot of Indian armies because of its proximity to Pakistan.
Dah sunset spot is the secret place in Leh Ladakh. To find it, you have to talk to locals. Keep walking towards the edge of the village. You will see a monastery. From here walk 7 min more. You will witness you are on the edge of the village.
There is also a dam that you can visit. You can do a lot of things here like jumping, and swinging in freezing cold water. If you want to, moreover, do not go deeper end or near the turbines. There is a bridge too, sit there and enjoy the sunset.
Stok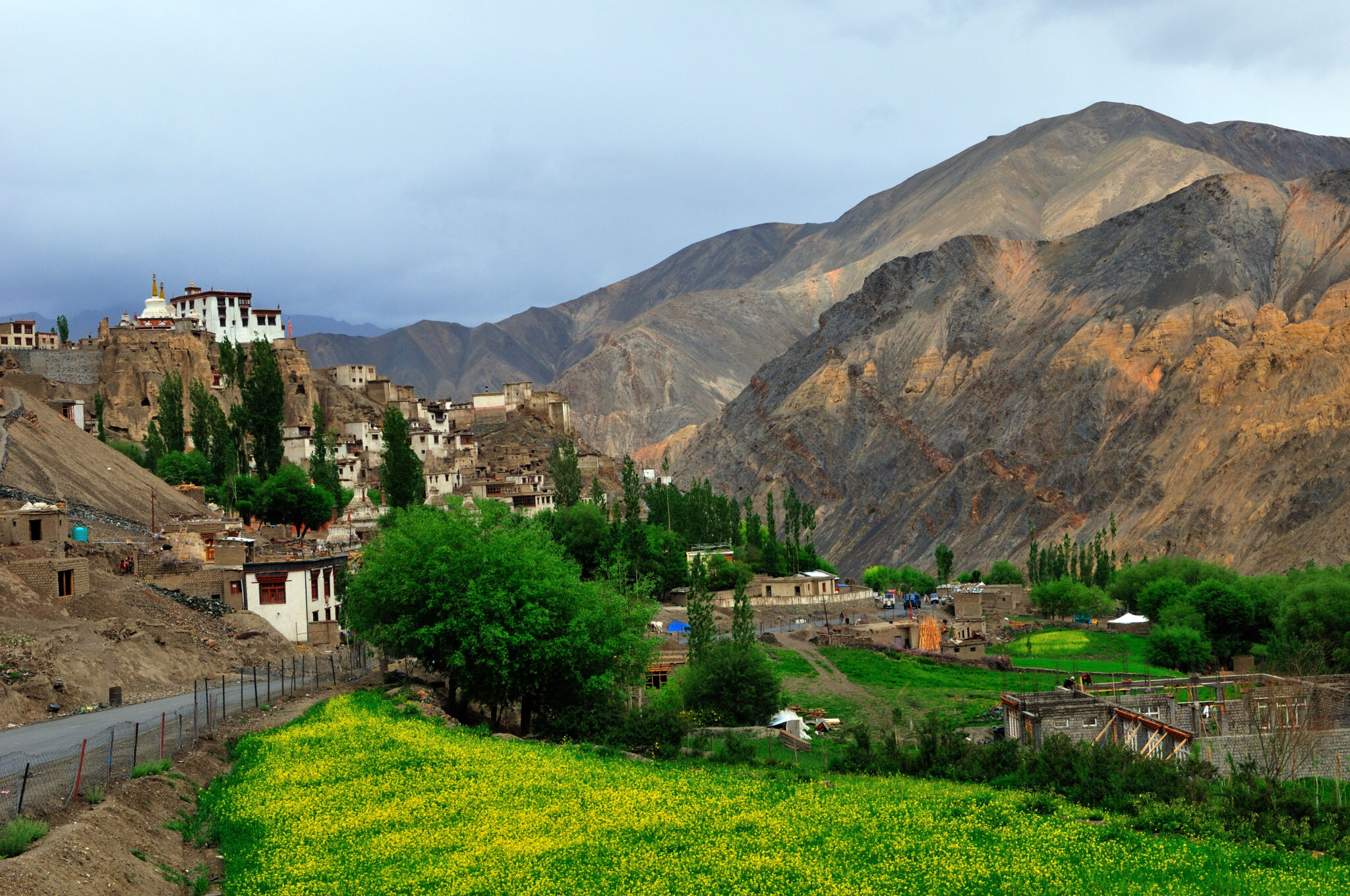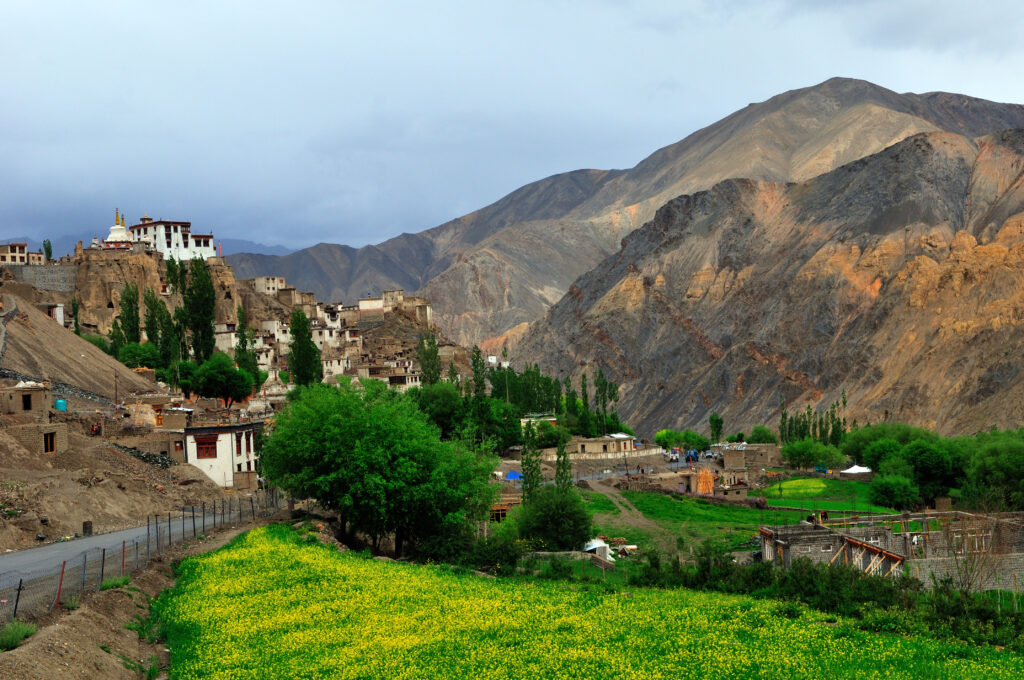 For an eternal adrenaline rush, Ladakh is the right place. And, for a more peaceful sensation and relaxed mid with a cup of tea in the mountain, Stok is the place.
The surreal beauty is surrounded by majestic brown peaks through clear blue skies creating dramatic magic for the mind, eyes, and the whole body.
Stok has my heart! However, Stok is mostly famous for 8 days Stok –Kangri trek but what people do not talk about is its blissful landscape.
Moreover, here I tasted Chang, the Leh local beer which I did not find in any of the Leh markets.
Stok's thrilling sights, completely empty roads, abandoned areas, hilly mountains, and awe-inspiring beauty make it one of the top 10 places to visit in Ladakh.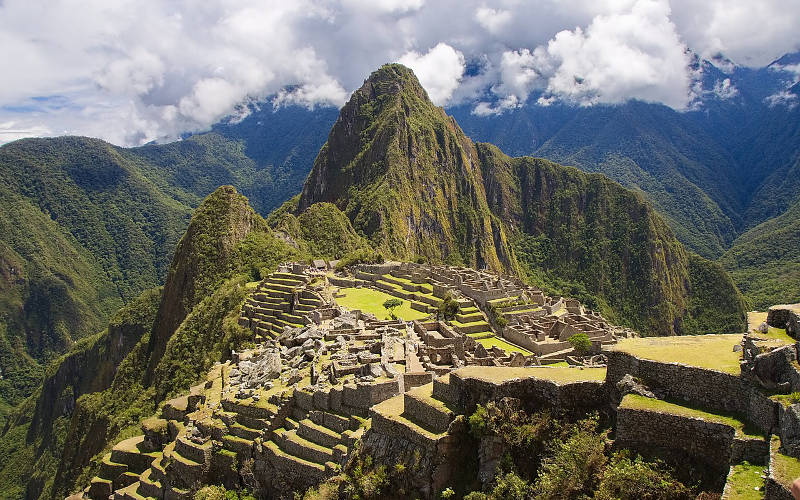 Not only that, I suggest you visit Stok Monastery and spend some real time conversing with the prince and enjoying the bewildering views.
From here, go for a day hike to Machu Trek which is must visit place in Ladakh in September. I absolutely found no tourists except local tying stones.
With them, I had Namkeen Chai and converse for more than an hour! The locals are so friendly. They shared their lunch with me too!
Stok Village: Hidden Places to Visit in Leh Ladakh
Visit Stok Monastery, climb to the top and enjoy the beautiful view. However, you won't find many tourists here.
Enjoy the view of Stok Kangri ranges and come to Kaya Café for vegan lunch.
Offbeat Places in Ladakh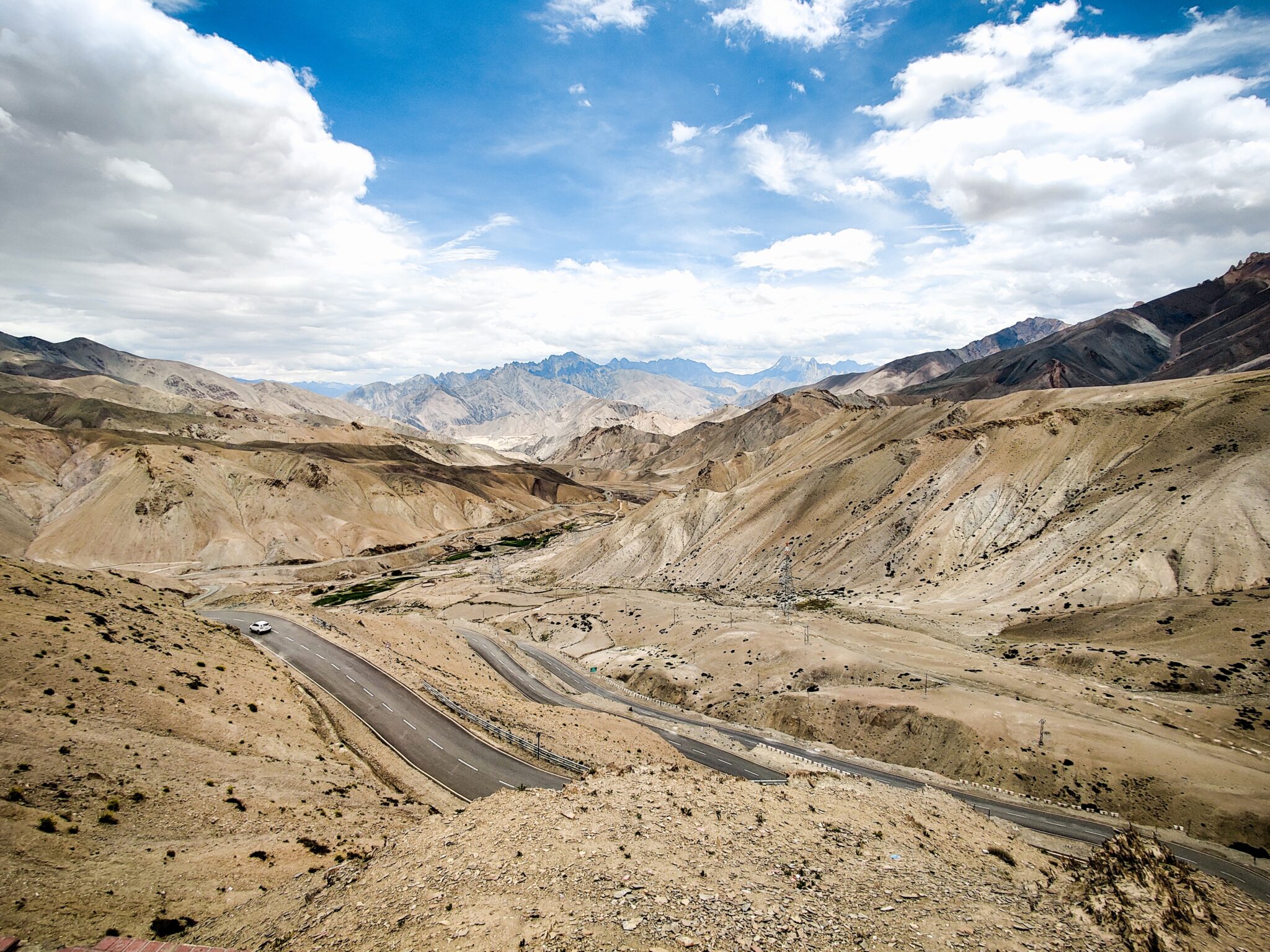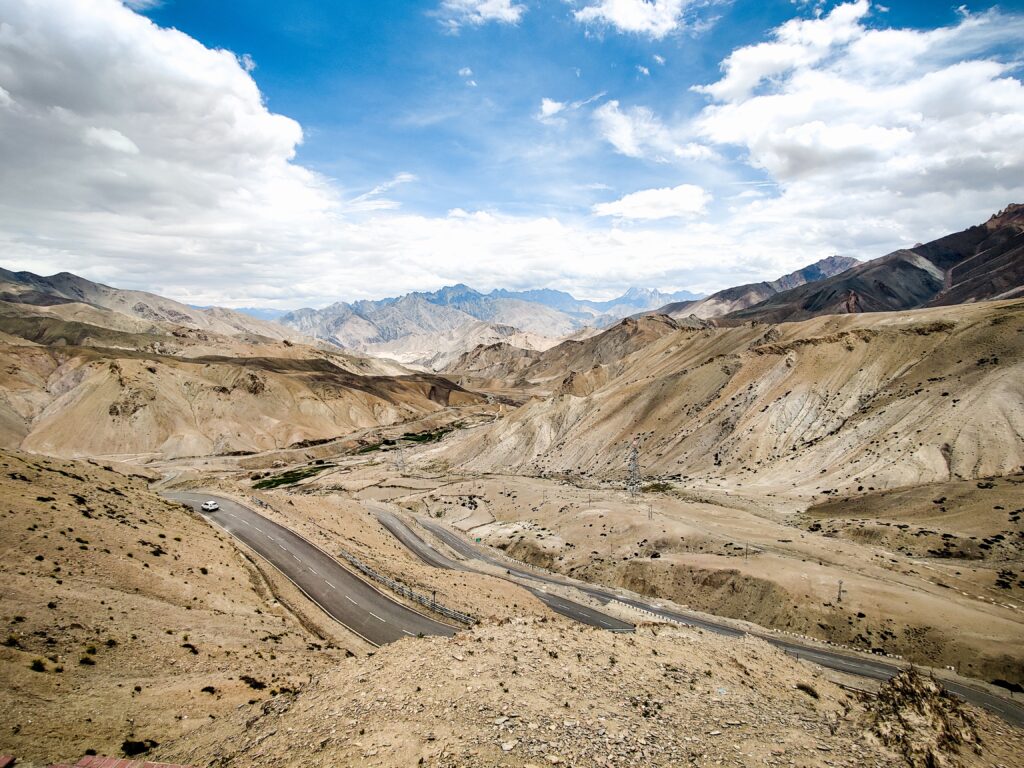 Mirpal Tso – Just below Kaksang La pass sits an emerald green lake between the brown-black mountains. This is one of the hidden places in Ladakh.
Kaksang La – 8th highest motorable road
Yeye Tso – At an altitude of 4988 m there is a heart-shaped volcanic lake
Hora La Pass
Statsapuk Tso – Fresh Water Lake on the southwest end of Tso Kar (5 km drive). Moreover, Statsapuk Tso is connected to Tso Kar by an inlet stream.
Karzok: 20 km from Tso Morir to enjoy a view of the lake with no tourists.
Rupshu Valley: It is the rain shadow area behind the Himalayas from where you can see the highest peak of Mentok.
Natural Fridge in Turtuk: This is also known as Nangchung" in Balti Language. Small bunkers were built in the region that remains warm in winter and cold in the summer. People store butter, milk, and meat for winter when it's hard to navigate for things.
Hidden Places in Ladakh: Places to Visit in Leh Ladakh in September
In September Ladakh becomes more scenic, beautiful, and affordable. The brown rugged Himalayas slowly start to turn white, the mystifying lakes start to freeze, and the tourists on the roads lessen down.
Moreover, a trip to Ladakh in September is ideal for bikers and you have a magical chance to explore the hidden places in Leh Ladakh. I am listing down a few more offbeat places of Ladakh that you truly should explore.
Domkar – On the way to Aryan Village, you will pass through Domkar. It has multiple waterfalls, and pools. Also, have food at the shop near the bride with flags and hike down the stream to witness a beautiful sunset.
Lardoo – On the way to Lamayuru, you will come across a wooden bridge of Ladakh known as Lardoo. Lardoo Village sits on the other side of the River Indus which allows you to stay how long you want without any restrictions.
Tso Kar – While coming back from Tso Morir you should never miss this hidden gem of Ladakh, Tso Kar. It is a small lake surrounded by salt residue everywhere. Mostly, it makes you feel you are on a white sand beach in Goa.
Cascading Falls – Just before entering Nubra and going towards Hunder, you will witness the most fascinating waterfall in Ladakh.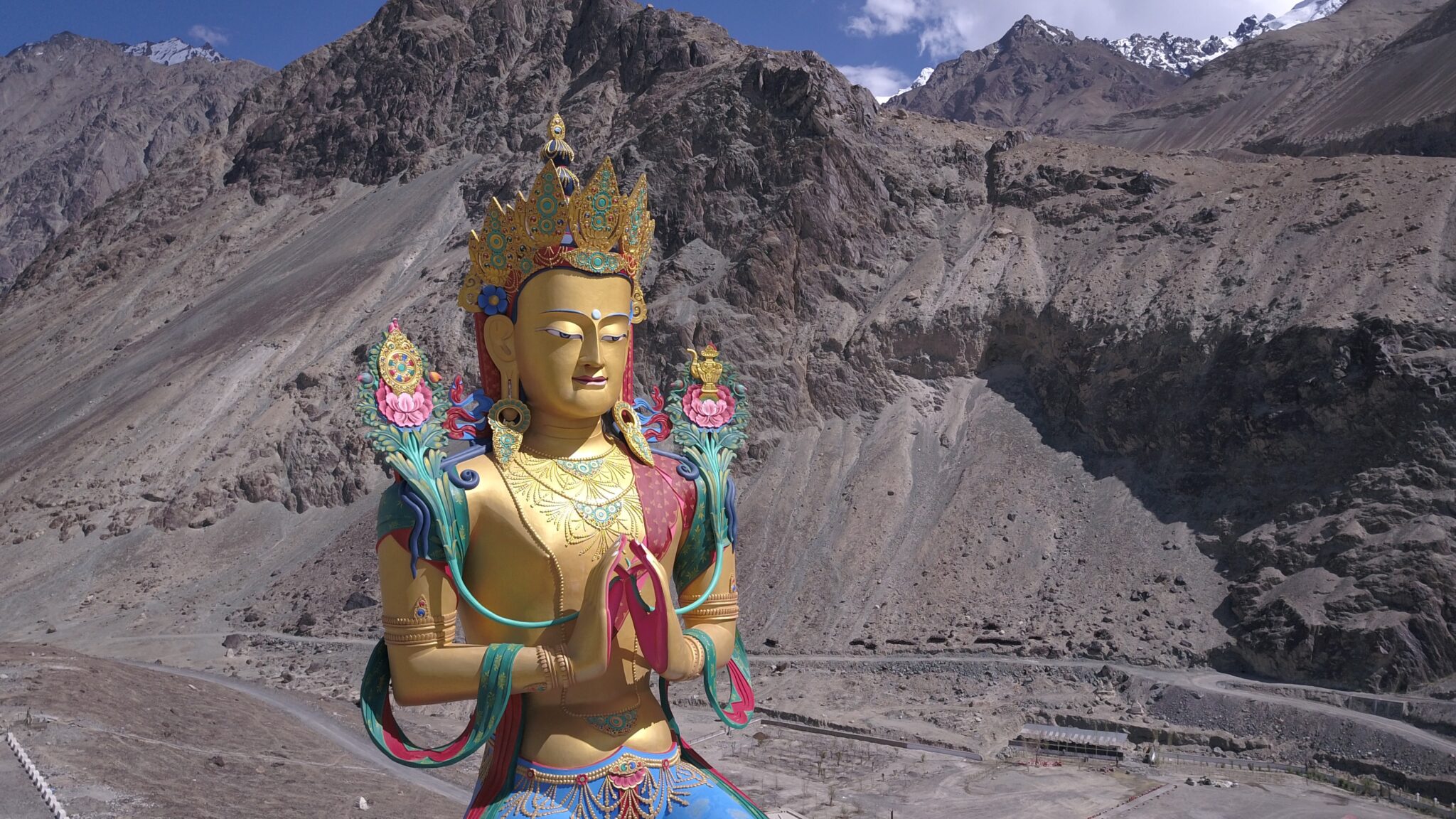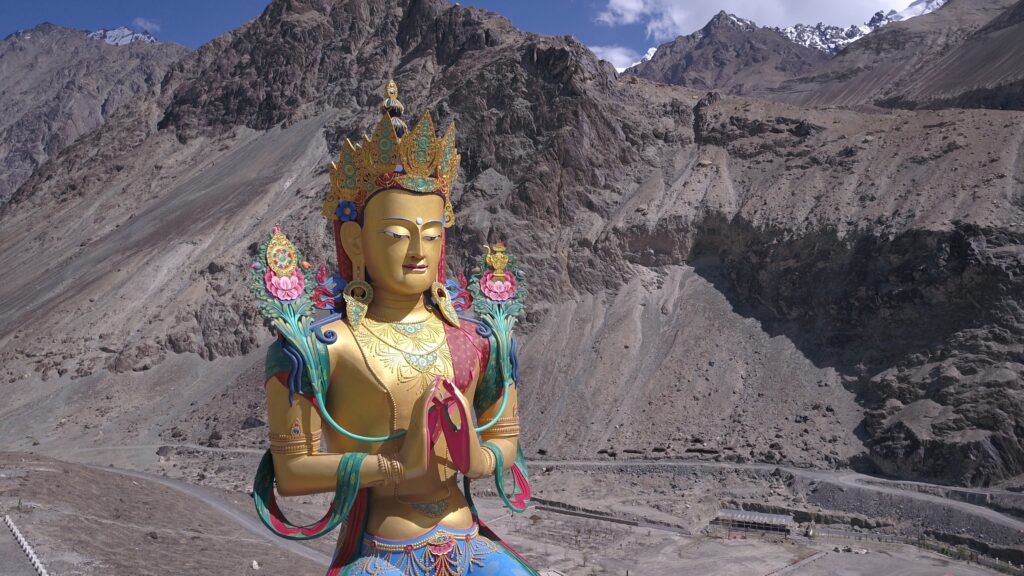 Conclusion
Ladakh offers you the most enthralling experience you can ask for! On top of that these above-hidden places in Leh Ladakh are rare gems of nature that you should not miss in your next Leh Ladakh trip in September, June, July or August.
Moreover, during my trip to Ladakh, I realized that happiness can never be material, and I am so addicted to seeking it. I hope you visit these offbeat places in Ladakh and experience unforgettable memories.
Let me know!