9 Unique Bengali Cuisine Restaurants In Kolkata
amidst all the cacophony and turmoil during partition, there was birth to some unique Bengali cuisine restaurants in Kolkata that are unforgettable. To understand the "Bangaliyana" or Bengali culture, tasting our food is a must!
From the culinary point of view, Bengal always had vibrant rich spicy cuisine heavily influenced by Mughals, Armenian Hindustani, Central Asia, and native Bengalis. You'll be amazed to find that Bengalis not only die for fish but for vegetables too!
Hotel Siddheswari Ashram, Hotel Tarun Niketan, Adarsh Hindu Hotel, and Jagatmata Bhojonalaya are some forgetful names among youth these days. I want you to come to these places to taste the raw local Bengali cuisine's flavor.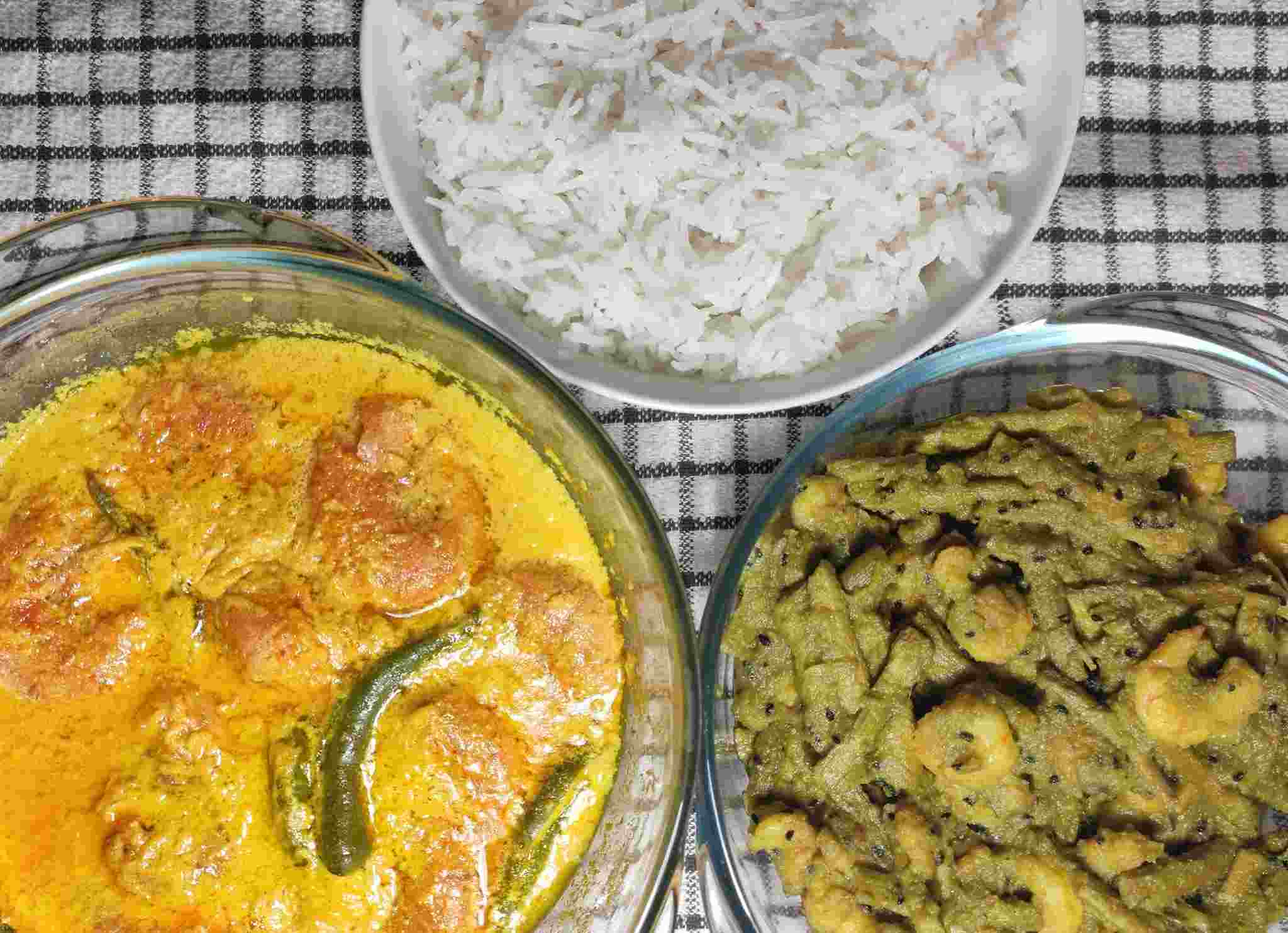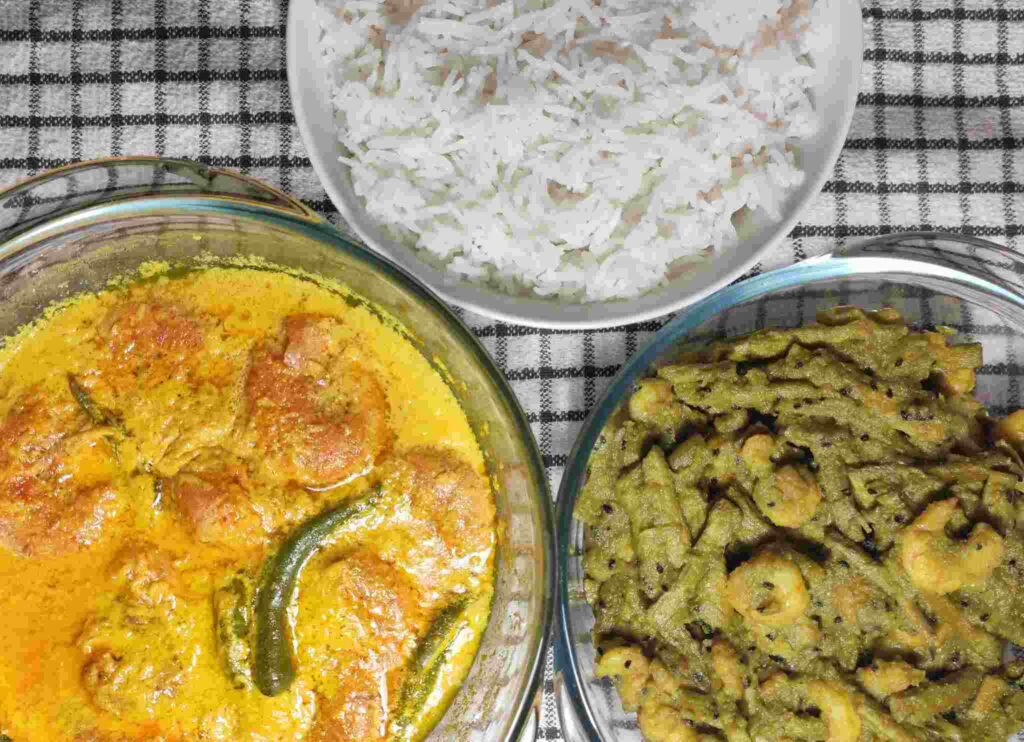 Read: 9 Best North Kolkata Places To Visit
So, let's visit authentic Bengali restaurants in Kolkata that start serving with –
"Shukto" (all vegetable preparation, a little bitter in taste), followed by "Shak" (leafy vegetables), Macher Mathar Dal, "Ghono" (vegetables with fishes), fishes, chicken, mutton, chutney, Rasgoola, Sandesh, and not the least a Pan at the end.
Okay, some exceptions are there.
Read: 10 Unique Offbeat Instagrammable Places In Kolkata
Best Bengali Cuisine Restaurants in Kolkata
Babu Culture
Address: 7/2B Dover Lane, Kolkata 700029
Phone: 8282833939
"When Kolkata meets Calcutta" – Magic is bound to happen
Babu Culture's Thali is surely going to suck out the hunger pangs by giving a feeling of satisfaction when someone calls – Bengali food. The setup takes you to the Zamindar home juxtaposed with "Babuana" (Bengali behavior).
With every bite of Murgi Potli Bhalp Kebab, Goldar-Chiney Kebab, Mutton Kala Bhuna, and Berry Sahib's fish croquettes you can understand the chef has put all his effort and research into making that. The taste is very unique and rare!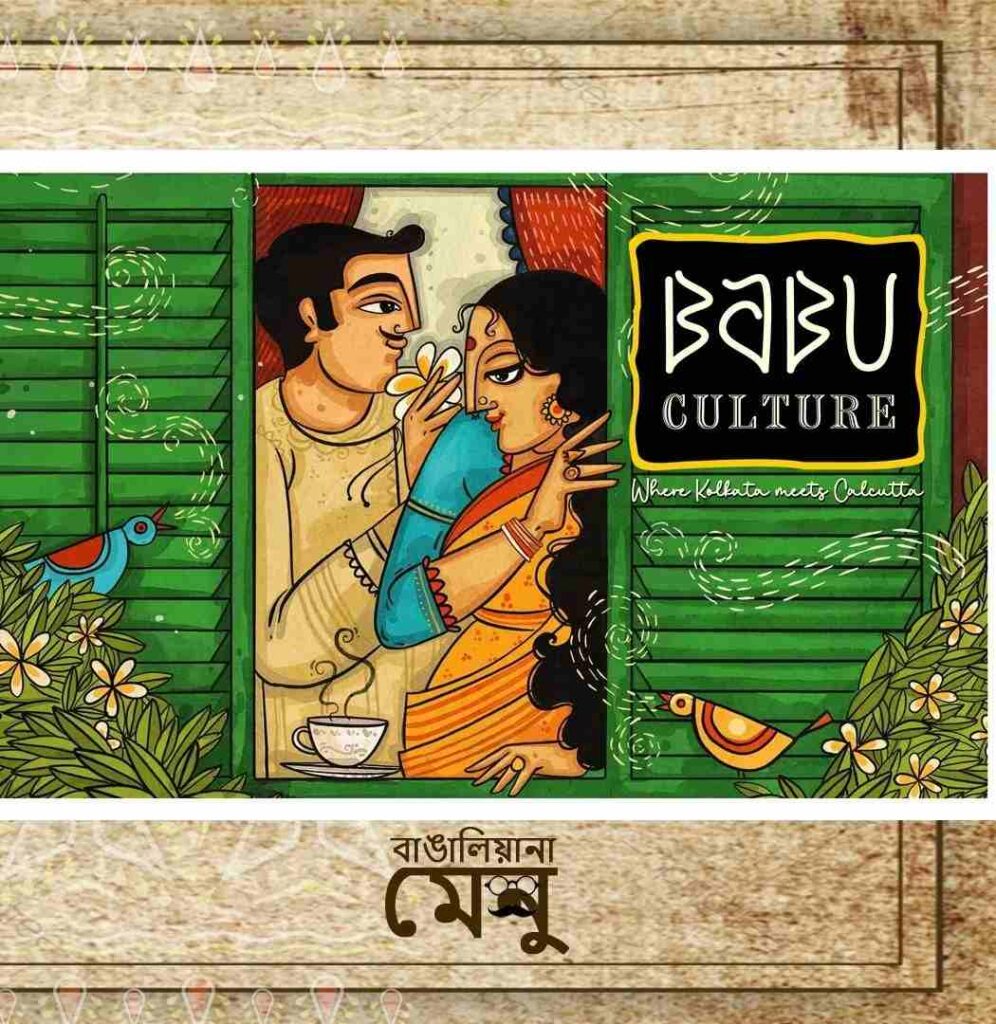 I was introduced to this authentic affordable Bengali cuisine restaurant in Kolkata by Kolkatadelites which I am grateful for a lifetime. There Maha Bhoj Thali consists of 11 types of items at just Rupees 699.
The crab cake, tiny pancake, mustard flavor chicken wrapped in banana leaf, baked lobster, Kho Kheer, Tempting Allo Dum, Knife Fish, and Babu's famous Mutton Liver Curry feel my Bengali heart warm. For dessert, I recommend ordering Daber Payesh.
Oh! Did I forget to say someday you should order Babuyaani Biryani Chicken, Baburchi Murgi Ghee Roast, and Mutton Bhuna?
Read: Best Pet-Friendly Places In Kolkata
Bhooter Raja Dilo Bor
Address: Ground Floor, SDF Building, EP Block, Sector V, Bidhannagar, Kolkata, West Bengal 700091
Phone: 092306 40469
"De talli, chole elo thali"
Yes, Bhooter Raja Dillo Bor is famous for its authentic Bengali curated menu that comes in a full-packed multi-course Bengali meal (Thali). The major turn-on of this restaurant is the horror-themed design with an innovative ghost theme ambiance.
Hirak Rajar Thali, Gupir Thali, Bikramer Thali, and Mohabhoj Thali are the ultimate multi-course meal that contains a lot of fish dishes like Chingri, Ilish, Vetki, and Pabda. Did you notice the names? It's from the movie "Goopy Gyne Bagha Byne".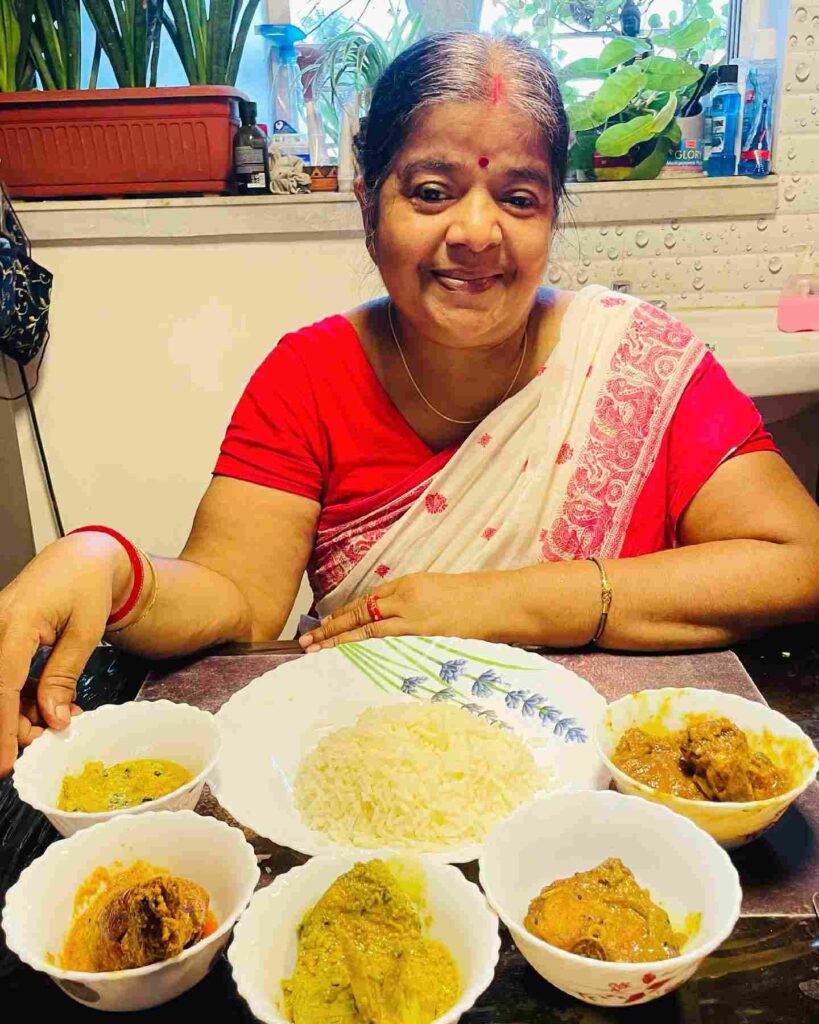 I love their Gulab Jamun. You will be amazed to taste pure Bengali food with a spooky vibe and quintessential décor. I loved it. Bhooter Raja Dillo Bor is the best Bengali cuisine restaurant in Kolkata to unlock mouth-watering food.
I came here during Durga Puja in October and was satisfied with the meal. During this time they offer two types of Thali – Bhoot Chaturdesi and Bramhadatiya Thali at Rs 750 and Rs 670 respectively. It's very filling!
Read: 10 Best Places To Visit Near Kolkata For Weekend
Taste Ride
Address: 19, Ground Floor, Kavi Bharati Sarani, Lake Market, Opposite Charu Chandra College, Kalighat, and Kolkata – 700029
Phone: 09837772246
Taste Ride serves Daab Biryani (Biryani in green coconut) starting just at Rupees 129, that is what my friend Alokparna called me and said. I did not believe her. What was the deal? As you know, "Aloo Biryani" is a synonym to love for Kolkatans!
The Jashne Biryani Thali is soul-touching and you can never forget the taste of Chicken Tangdi Kebab, Harali Kebab, and Aloo Mutton Biryani – all cooked with perfection. This coasts only Rupees 439.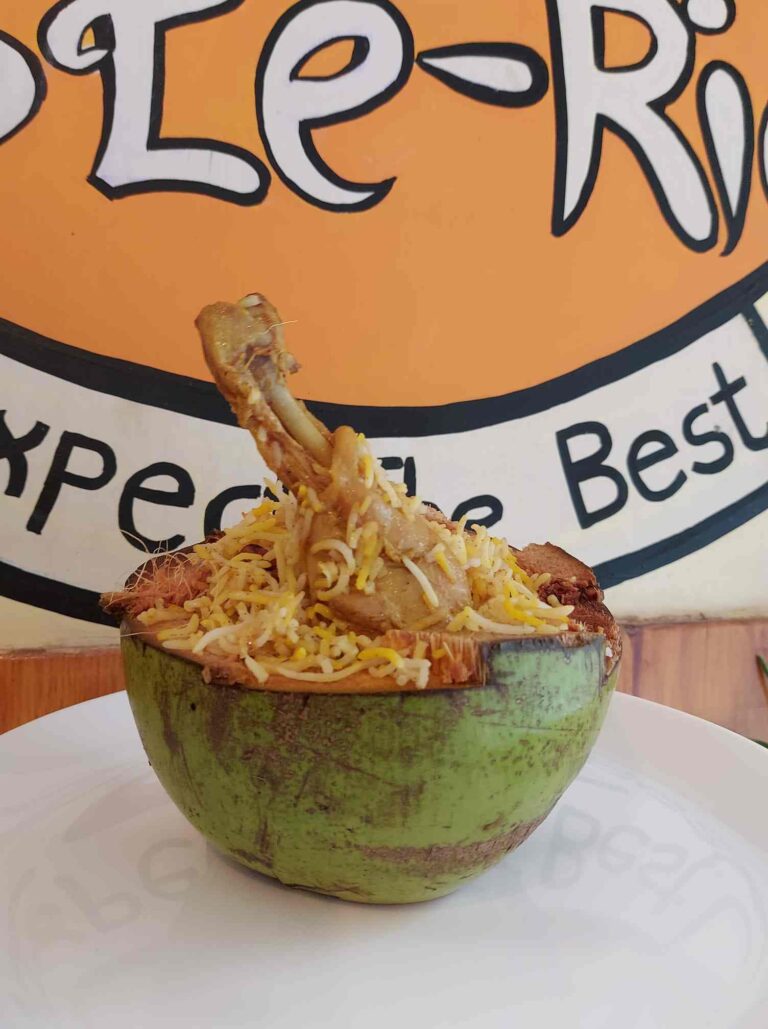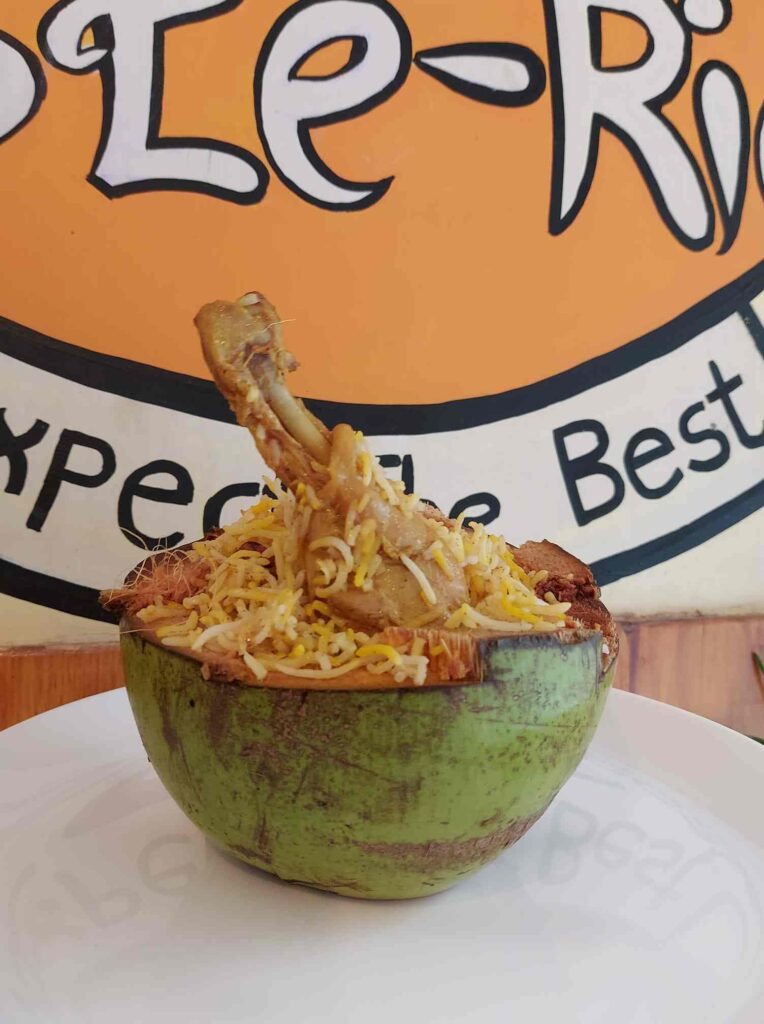 The music of some soothing Bengali songs in the background and modern yet traditional décor give you the feel of sitting inside a small Kolkata café. Some day you might order Laccha Paratha, Chicken Bharta, and drinks.
I had my life the best mutton biryani in Kolkata at Taste Ride.
Read: 7 Best Places To Visit Near Kolkata Within 100 Km
Illish Truly Bong
Address: 83B, Park Street, Near Naturals Ice Cream, Mullick Bazar, Park Street Area, Kolkata
Phone: 098305 63345
"Queen Hilsa is calling you to enjoy the monsoon"
The one food place you want to come back to again and again in Kolkata if you're a fish lover is – Illish Truly Bong. This traditional Bengali restaurant in Kolkata attracts every Kolkatan with its delicious fragrance and curated lists of fish dishes.
At Illish Truly Bong you can revise the age-old grandma recipe by digging your fingers into flavorful spicy nostalgic fish – Hilsa, the love of all Bengalis. You can enjoy Veg as well as Non-Veg Thali at affordable prices.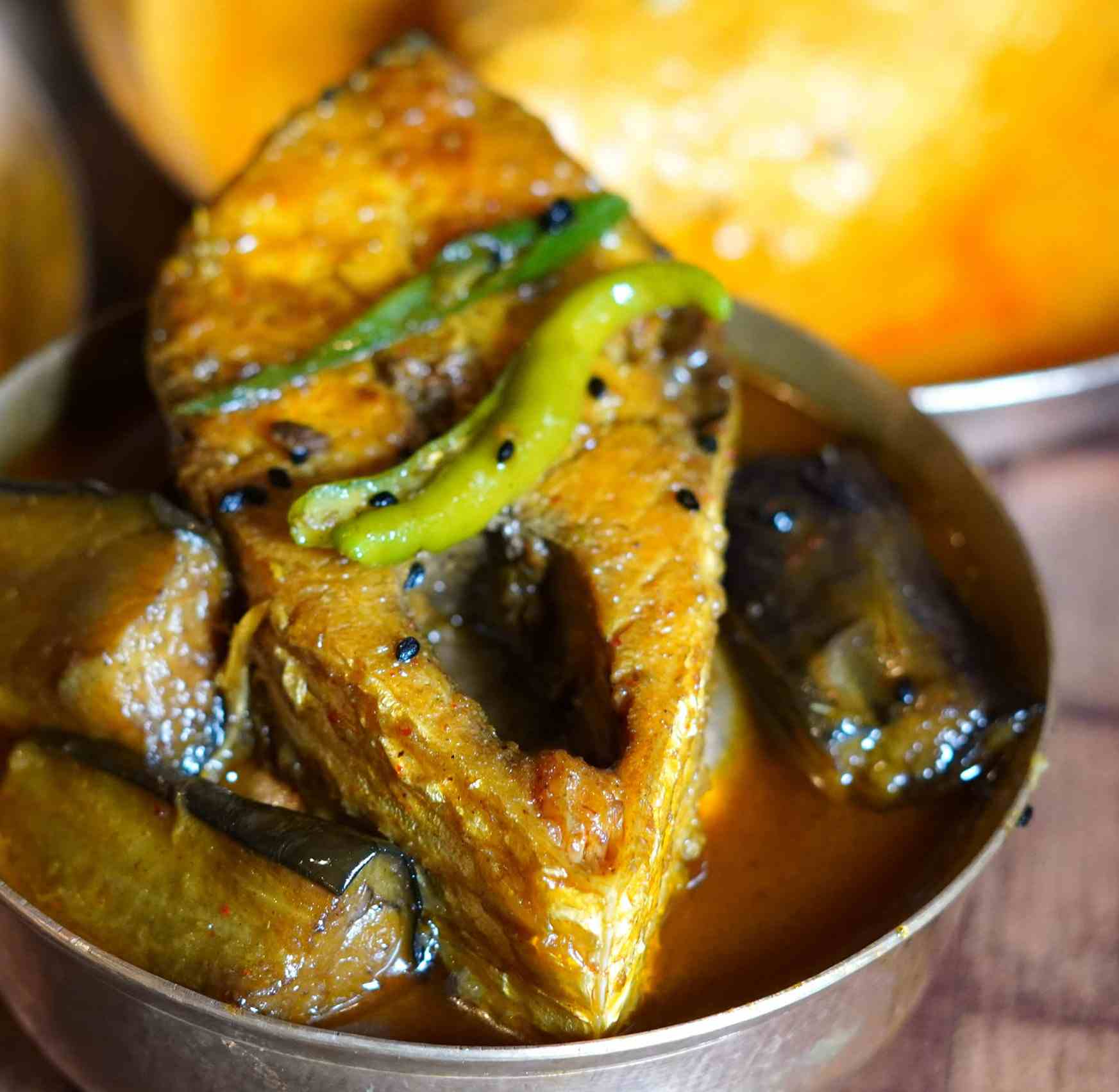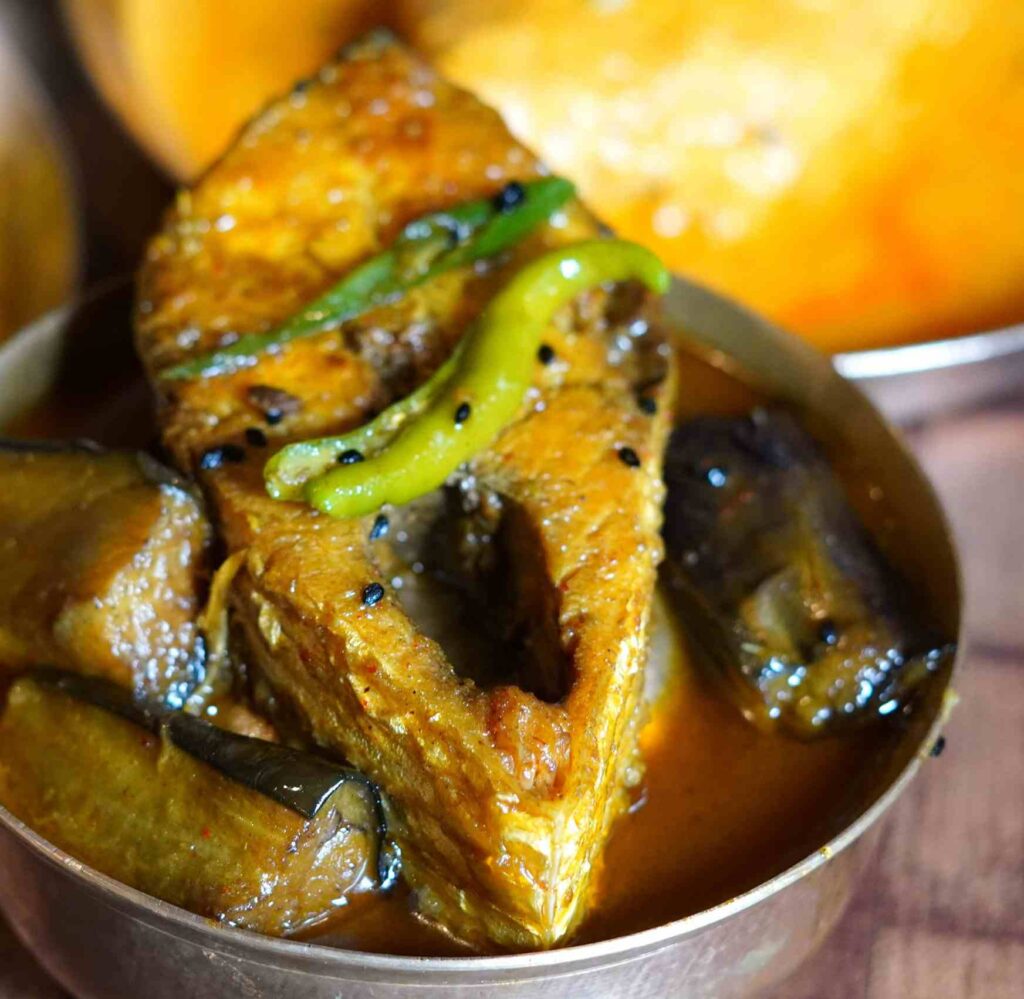 Winters flavor is all about special Patishapta, Chitoi Pitha, Doodh Pooli, Seddho Puli, Pithey-Pulli, and Gokul Pithye. To stir up your Bengali food craving order Kosha Mangso too with Basmati rice!
Luchi, Chollar Dal, Rice, Ghee, Basanti Pulao, 5 types of fries, Aloo Posto, Kochu Ilish, Macher Chop, Prawn Curry, Jompesh Murgi, Chutney, Papad, Misti Doi, and Baked Rasgoola is available at Rupees 1300/.
Read: A Complete: North Kolkata Durga Puja Guide Map – 2023
Swadhin Bharat Hindu Hotel
"Where age is just a number – 96 years old and still counting…"
Address: 8/2, Bhawani Dutta Ln, below Raja Guest House, Calcutta University, College Square, Kolkata, West Bengal 700073
Phone: 099032 17973
No ambiance, while entering you might say "where did I come" with not a happy face but after having the food, the only expression that can come is– Ahha! What a food! Swadhin Bharat Hindu Hotel presents unpretentious homey affordable Bengali food.
Fish Rui in red curry, Pui Chorchuri, Chicken Kasha, and the ultimate Macher Matha Daal and Aloo Baja with lemon are the best-selling items for decades now! And, the food will be served on green Plantain leaf reminding you of South Indian style.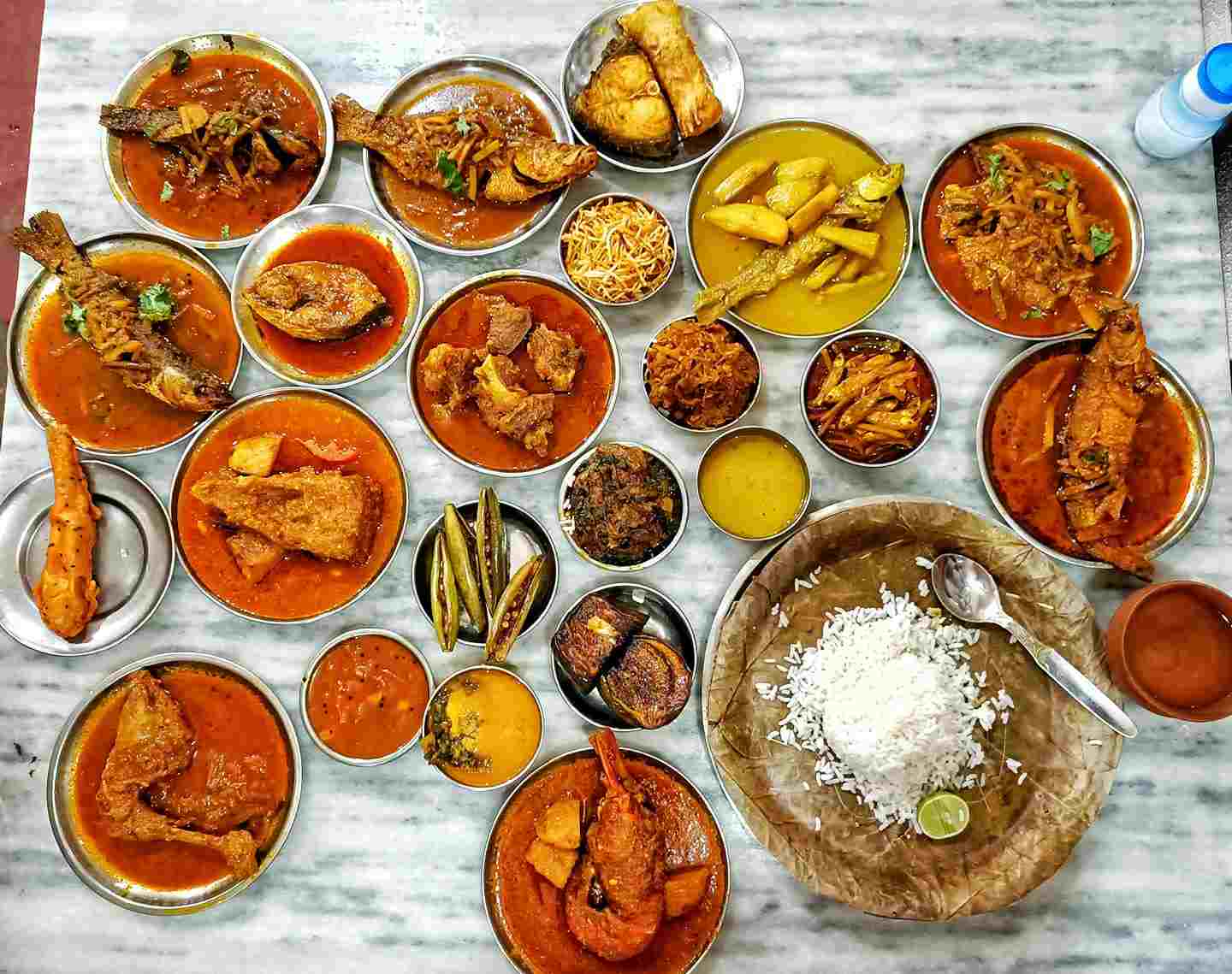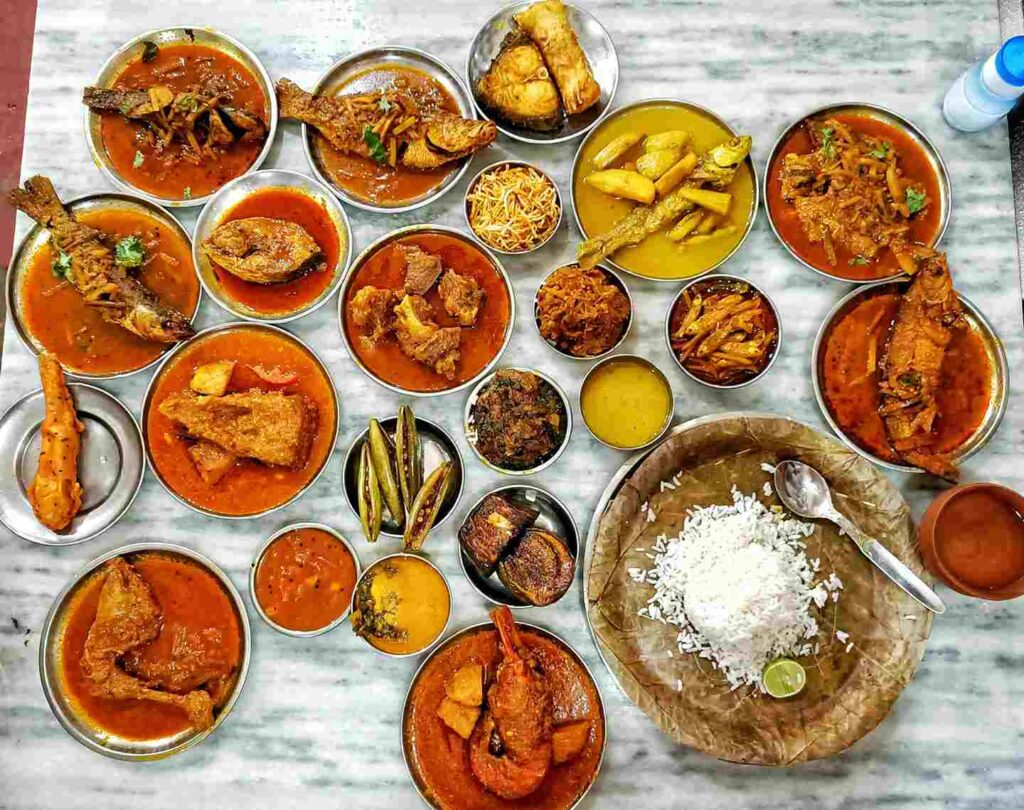 It does not come in the Thali system you've to pay for each. But do you know how much the above cost me? Only Rupees 250! I loved their Alu Postop (cooked with poppy seeds), Kumro Phool Bhaja (Pumpkin fried in Besan), and Chingri Malai Curry.
Heads-up for this restaurant – its a traditional eateries at so less price. Swadhin Bharat Hindu Hotel is indeed the best lunch restaurant in Kolkata where Aam Shol Machch and Chitol Kosha is available.
Sonar Tori
"Travel with time – Taste quintessentially food of British era in Bengal"
Address: B Block, City Centre, Sector 1, Bidhannagar, Kolkata, West Bengal 700064
Phone: 098745 17000
As you enter Sonar Tori, the art, opulent chandeliers, lighting, and décor make you feel you're entering the era of rural Zamindar's house that welcomes you with the homely smile of the staff. I was overwhelmed by its surrounding.
You can taste authentic Bengali food in Kolkata herein which is made with love flavorful spices, and traditional ways. The best part of Sonar Tori is you can taste the daily food of Zamindari, Krishi, Mussalman & Phiringee. Their Thali consists of 16 items!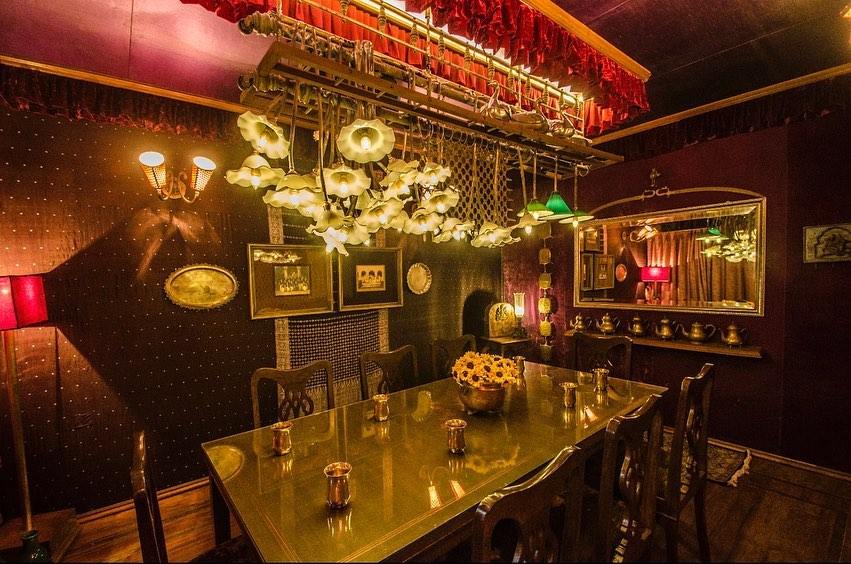 Have you ever had cabbage pickles? Or, Echor cutlet, Macher Jhuri, Mete Chorchoti, Posto Murgi, Pur Bhora Bhetki in any restaurants? If you've any non-Bengali friends, I would tell you to bring them here for tasting Bengali cuisine.
The huge fish preparation starting from different types of fish curry, Macher Kalia, Macher Jhall, and sweet-sour chutney with Papads are delicious. I would rate it as the best family restaurant in Kolkata to taste Bengali cuisine.
Do click a picture with vintage lamps! The décor of Sonar Tori is very Instagrammable.
Read: 10 Best Places To Visit In Kolkata With Friends
Champaran Ki Rasoi
Address: Behind Acropolis Mall
Supreme of all animal protein, Mutton sits in the heart of every foodie in Kolkata. The special about Champaran Ki Rasoi is their mutton cocking technique which breaks through all modern processes. I love their Ahuna Handi with Litti Choka!
You will see the cook putting onions, full garlic, local herbs, spices, and mustard oil with the mutton into an earthen pot and twisting it well. After that, he lays the coal on the fire and seals the pot's mouth, and lets it cook for an hour.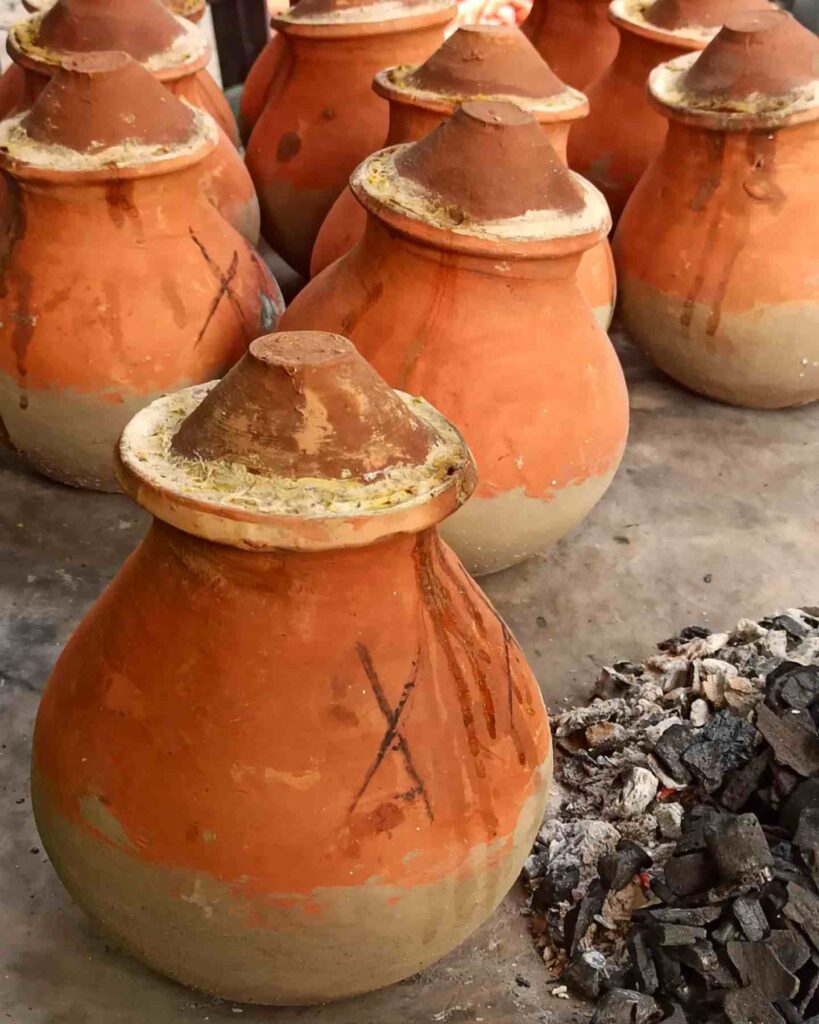 Once, he serves, you smell divine Khasa Masala Mutton! There is no other way to enjoy mutton with Paratha, Roti, or Rice. I'm sure you've never tasted such Kolkata-style mutton anywhere! The connoisseur's experience is undeniably good!
You can have the whole 1 kg pot which will cost you around Rupees 1,300, whereas if you order 250 gm. then it will be around Rupees 300. To sum up, the rustic taste of cooked coal baked makes the mutton so yummy and tempting.
Is anyone searching for the best Bengali mutton-cooked restaurant in Kolkata?
The Bhoj Company
Address: 30A, Mirza Ghalib St, Fire Brigade Head Quarter, Esplanade, Opp, Taltala, Kolkata, West Bengal 700016
The Bhoj Company is the Bengali restaurant in Kolkata where you get a true taste of "Bangali" food – that means Dhakai cuisine. With impeccable magic in food, the inside ambiance with yellow lights, and bamboo stick décor gives a nostalgic feeling.
The place is remarkable, it has a sense of peace inside and the hospitality of the staff is genuinely something I felt while I was there. I came for the first time to The Bhoj Company during Durga puja and found their 3 types of Thali very satisfying.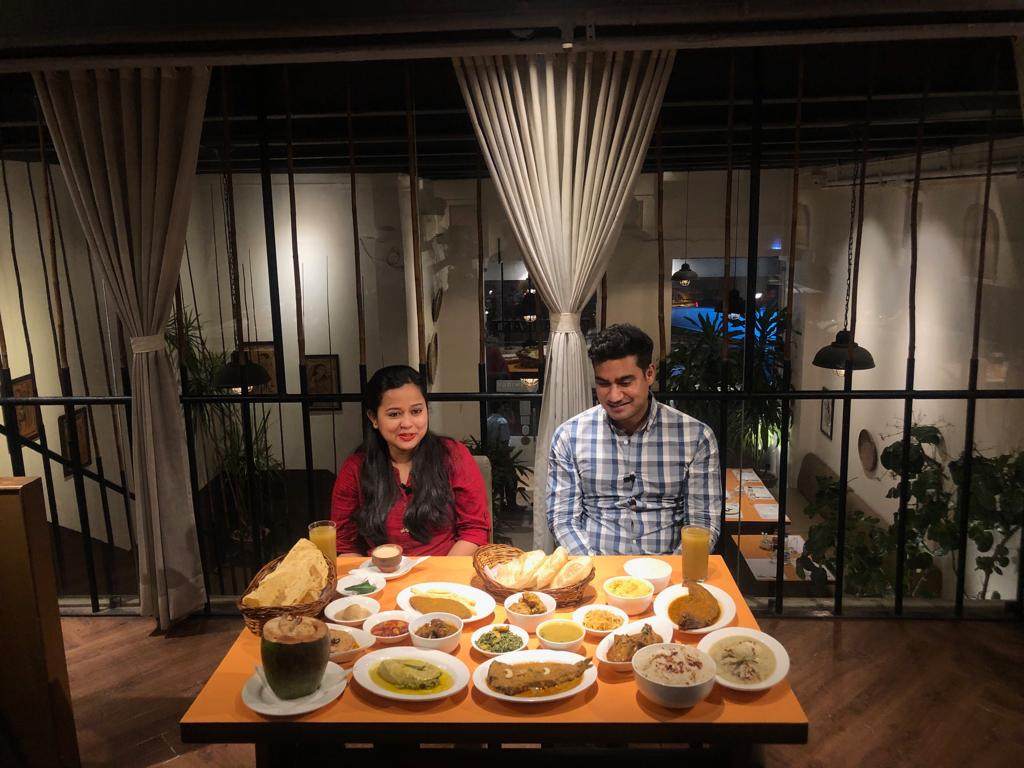 How does it feel to see the Bhetki fish served in coated coriander paste, Lau Chingri, Kochu Pata Chingri Bapa with hot Basmati rice on another plate? Oh, yes, the golden crispy Luchi with Cholar Dall and Aloo Dum tastes so brilliant and yummy!
More importantly, I'm rating this place 4 out of 5 because, with terracotta figurines décor on the walls, humble behavior, and good food, this place charges a super affordable price. I have super experience!
Elahi Park Circus
Address: 85, Jhowtala Rd, Lower Range, Park Circus, Ballygunge, Kolkata: 700017
Phone: 074395 54163
Kolkata's famous Nawabi style Biryani sits on the top of the gastronomical pyramid of people's hearts! Elahi's Casual dining setting will amaze you to come every Sunday and have a great treat for yourself!
The biryani – golden textured rice adorned with a big chicken leg piece, egg, Murg Tikka Mirza Hasnu, and Dahi Kebab is delicious to think about. The Kebab has garlic flavor with soft molten chees on top, making it the best in the town!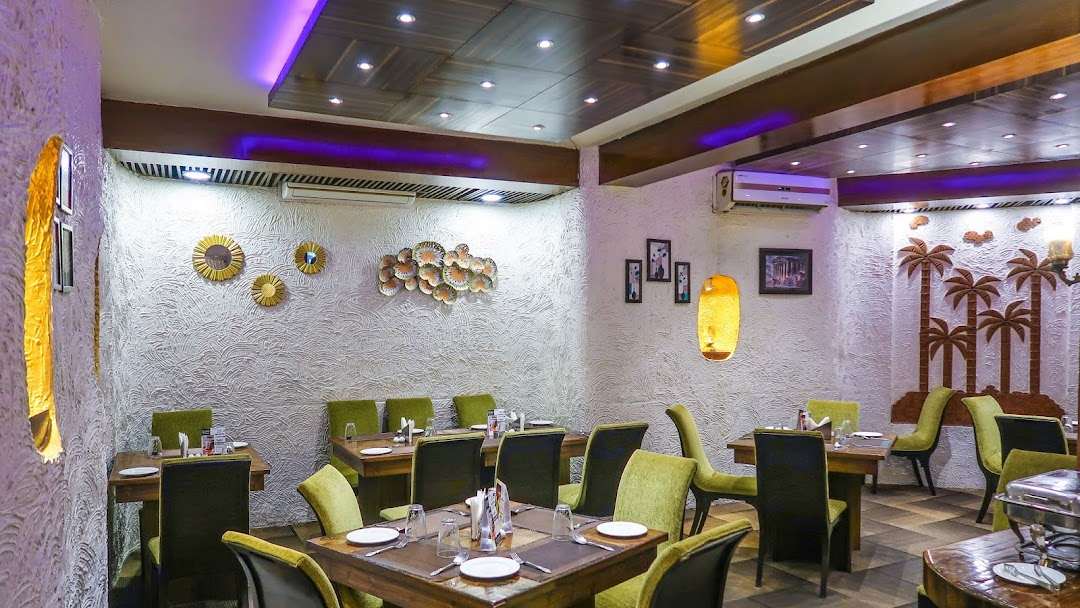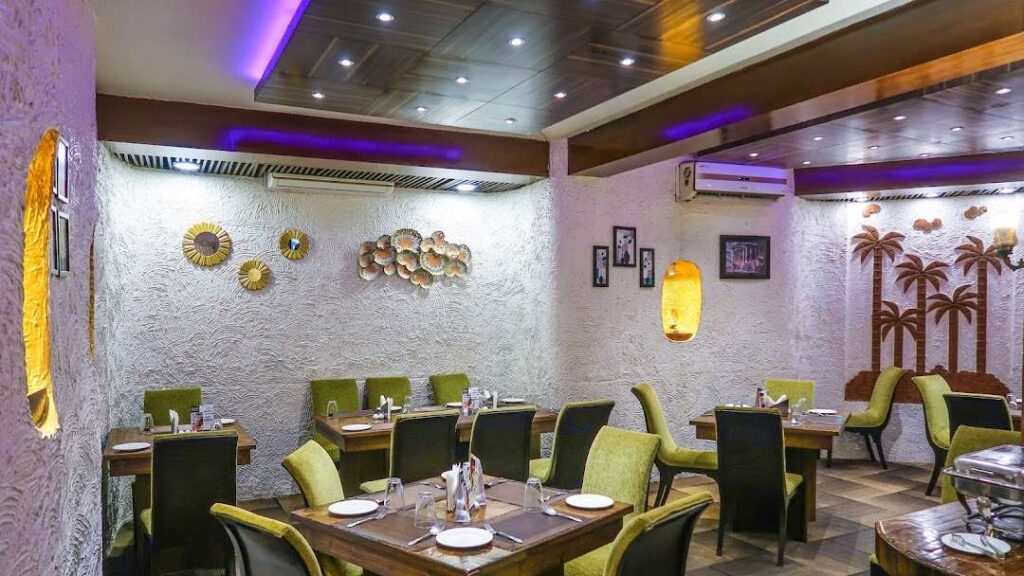 The consistency of the gravy with the right amount of spices made the mutton one of my favorites! You should order Special Gosht Kolkata Biryani, the meat is so soft and full of flavors. Hence, for a royal treat to your taste buds come to this best Kolkata Biryani restaurant.
Conclusion
These unique Bengali cuisine restaurants in Kolkata have an old antique and modern charm that makes them the best in the town. These classic items and some signature dishes are worth ordering and tasting with love.
So, to which restaurants you're planning to come? Let Me Know In The Comment Section.