12 Unique Offbeat Instagrammable Places in Kolkata
To grow high–value followers organically on social platforms, you have to press the shutter button of your camera in unexplored and offbeat places. The alleys and streets of Kolkata have a unique personality and grace that makes every spot charismatic and Instagrammable.
Kolkata streets, crowded markets, history, and charming life have gained attention for ages. The pictures of yellow taxis, heritage colonial Writers Building, red Jorasanko Thakurbari, abandoned Putul Bari, crazy graffiti art, shopping markets, roads of North Kolkata, Roadside breakfast places, and Dalhousie area, everything is insta-worthy.
Picture courtesy: @MathuresP
So, if you are looking for the best offbeat Instagrammable places in Kolkata, then you have come to the right place. I have been staying in Kolkata for the past seven years and I can take you around to the best Instagrammable places that surely guarantee to increase your follower lists.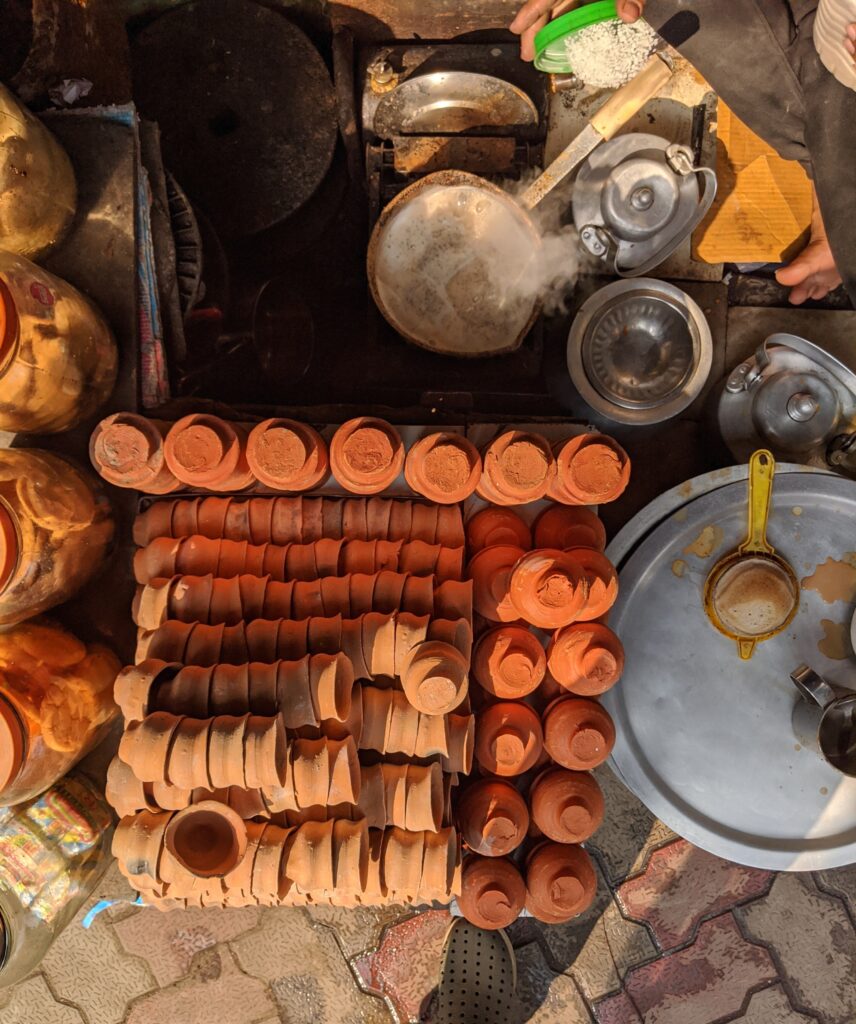 Read: A Complete: North Kolkata Durga Puja Guide Map – 2022
Table of Contents
Offbeat Instagrammable Places in Kolkata, India
1. Jeans Gali
Location: Nilmadhab Sen Lane, opposite Mohammad Ali Park
Have you ever wondered about capturing a photo in the midst of an alley where old jeans dangle overhead, soak in the wash beside you and witness the transformation of the old into the new?
Welcome to "Laundry Alley," as Indian Express.com calls it, but I would fondly refer to it as the "Jeans Gali of Kolkata." You'll get your favorite Instagram-worthy picture here!
Trust me, you'll never come across such an aesthetically unique place in Kolkata. Hundreds of families in this area operate this business, where they acquire old jeans in various colors, primarily blue and black, wash and recycle them, and turn them into brand-new pieces that can be sold in shopping malls.
On every street, you'll find jeans suspended from a rope, left out to dry, offering you the opportunity for striking photographs in one of Kolkata's most unconventional locations.
Mohammad Sheikh Ghazi, a key figure in this business, transports these jeans to the Girish shopping market every morning, starting at 5 a.m., and sells them for prices ranging from Rs 30 to Rs 40.
I've witnessed the quality of the final product, which I can assure you won't fully appreciate unless you know the backstory.
2. Putul Bari or House of Dolls
Location: 17, Sovabazar St, Sovabazar, Hatkhola, Kolkata, West Bengal 700005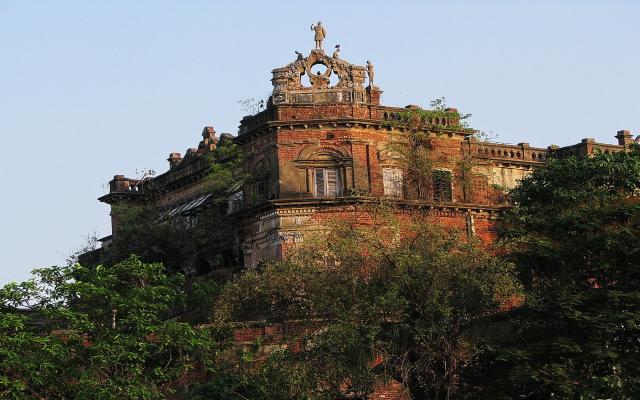 Picture Courtesy: Whats Hot
Putul Bari, the magnificent huge building of Victorian times was cast in the movie as a warehouse set in Roland Joffee's "City of Joy".
For its spooking haunting stories, unique doll-like objects on the terrace, dark ambiance, and lack of sunlight penetration, Putul Bari is one of the most offbeat Instagrammable places in Kolkata.
The Roman-style architecture of Putul Bari with minute stucco, plaster, antique designs, big walls, and an open terrace is gorgeous. Again, the winding staircase, and marble-lined floors is sure to send thrilling chill and good portraits for Instagram.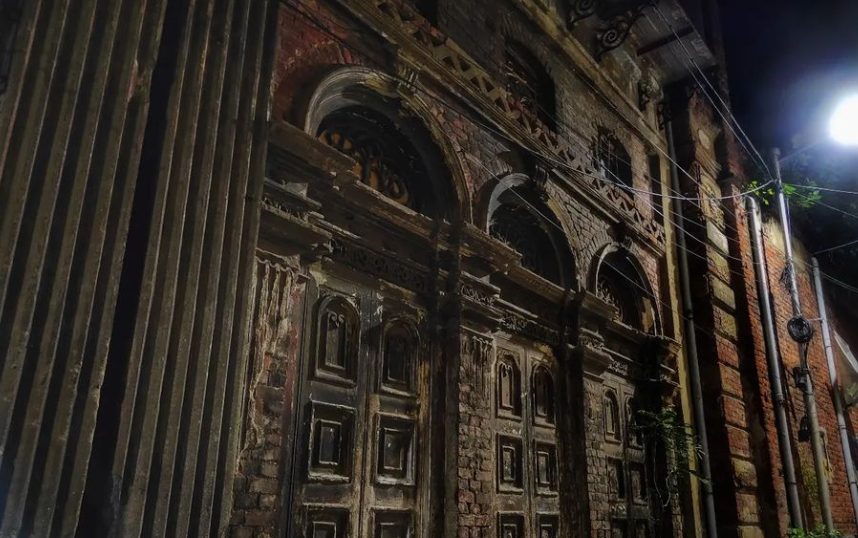 Picture courtesy: picuki
It is believed that rich babus brought "baijis" or women dancers molested them murdered and buried them deep inside the house. There is a huge debate on its truthfulness but the sinister feel gives a chill to every visitor.
Wear vibrant color dresses like bright red, magenta, yellow, or pink that stand out to foreshadow a dramatic climax.
Read: 7 Best Places to Visit Near Kolkata Within 100 Km
3. Chintamoni Kar Bird Sanctuary or Narendrapur Rathtala Kayaler Bagan
Location: Hogulkuria Rajpur Road, Ramchandrapur, Narendrapur, Kolkata, West Bengal 700103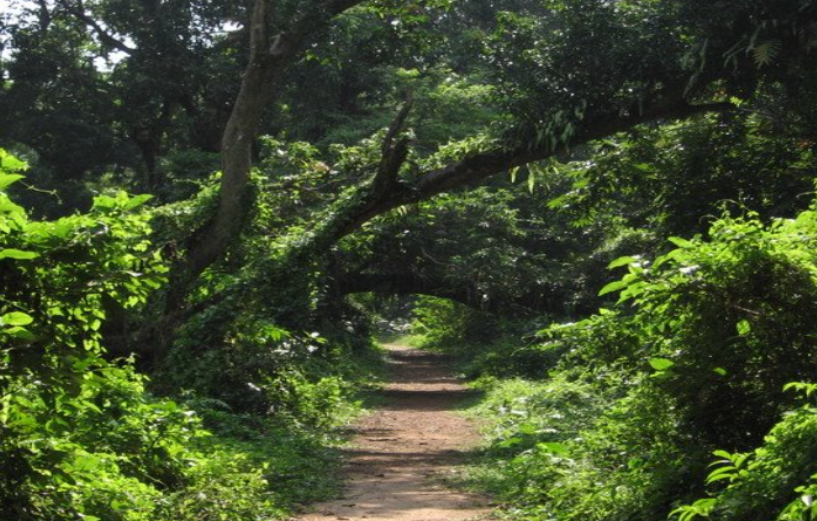 Sundarban Biosphere in the year 1982 recognized Chintamoni Kar Bird Sanctuary as a bird sanctuary.
The pure lush green trees away from the hustle and bustle of Kolkata life make Chintamoni Kar Bird Sanctuary the most unexplored and offbeat Instagrammable place in Kolkata.
The place is domed with myriad birds like orange-breasted green pigeons, Streak-throated woodpeckers, crested serpent eagles, greater flame back and butterflies, and more. Apart from birds, the beautiful orchids, and ferns make the place gorgeous.
The green background along with epiphytes and a varied types of birds acts as an amazing backdrop for interesting photos that you can upload on Instagram.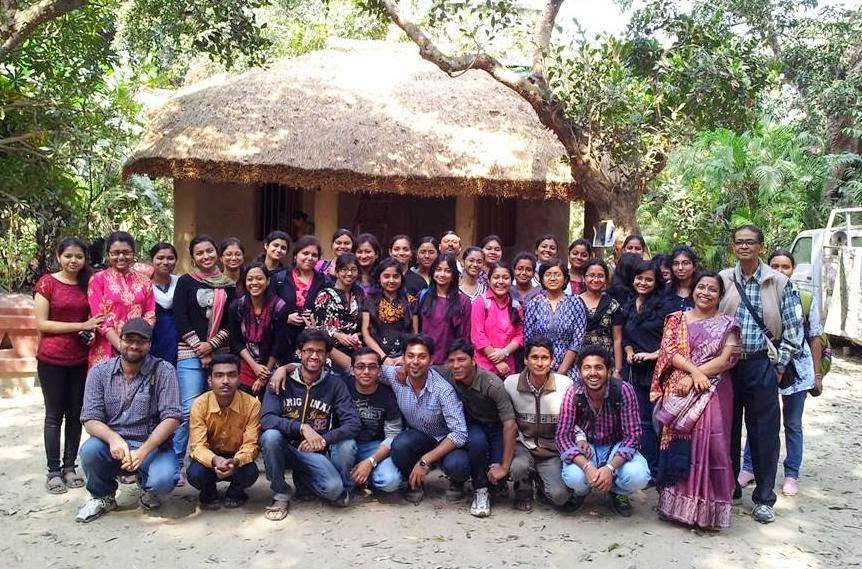 Photo courtesy: Chintamoni Kar Bird Sanctuary
Chintamoni Kar Bird Sanctuary is one of the secret places in Kolkata for photography. All you need is a solid black outfit with boots and a hat on.
Read: 9 Best North Kolkata Places to Visit
4. North Kolkata
Location: Chitpur, Baranagar, Bonhoohgly, Jorasanko, Sovabazar, Cossipore, Ultadanga and Dum Dum, Dunlop, and Sinthee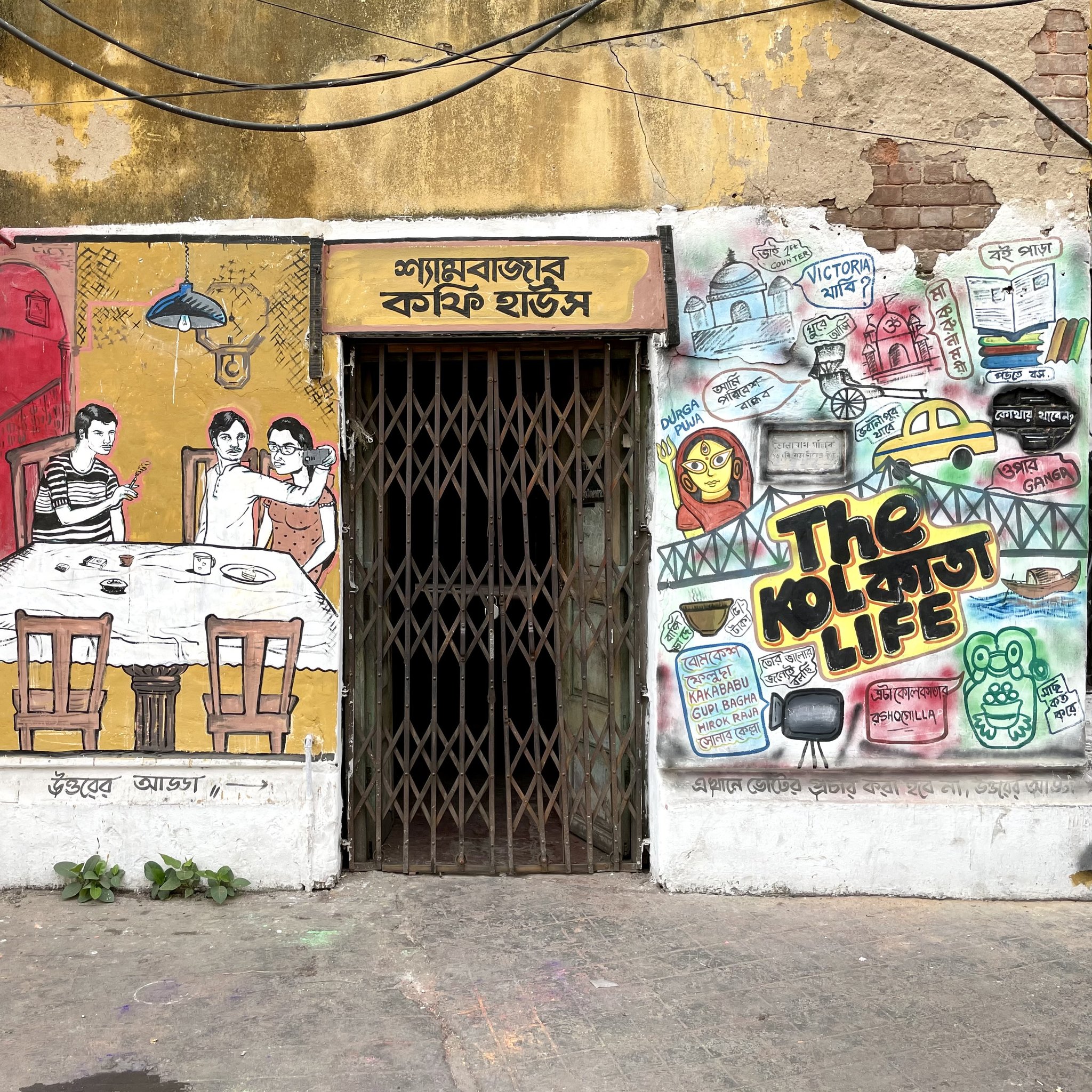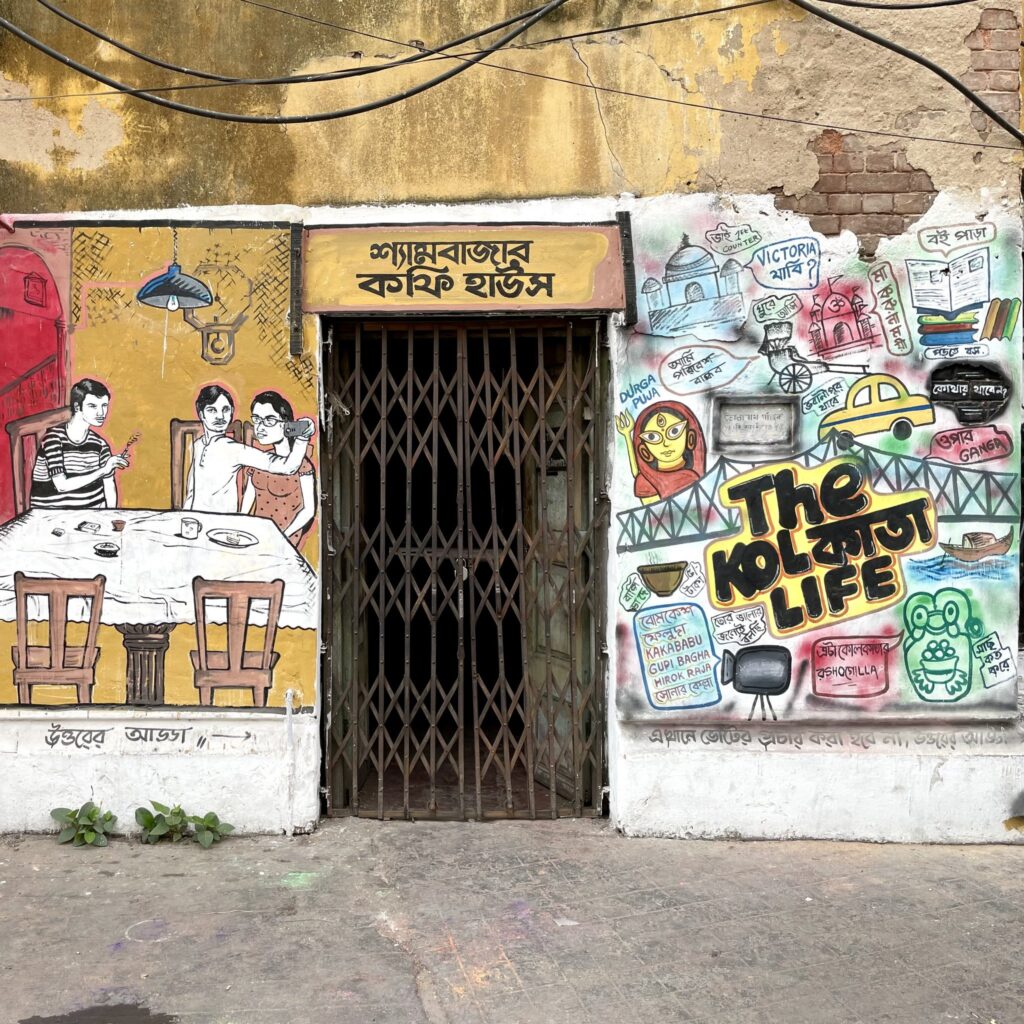 Picture courtesy: @MathuresP
North Kolkata holds the true essence of Bengali culture and is dominated by century-old buildings, and old ruins, in a world city with a soul.
The narrow little lanes of North Kolkata with a whole lot of charm and old buildings on both sides make the whole of North Kolkata a camera-worthy location. The areas of Shyambazar, Shobhabazar, and Hatibagan's lanes are great for photography.
The vibrant gorgeous graffiti art on the walls of the houses, colorful doors of old buildings, and red old structures serve as a perfect backdrop for your Instagram pictures.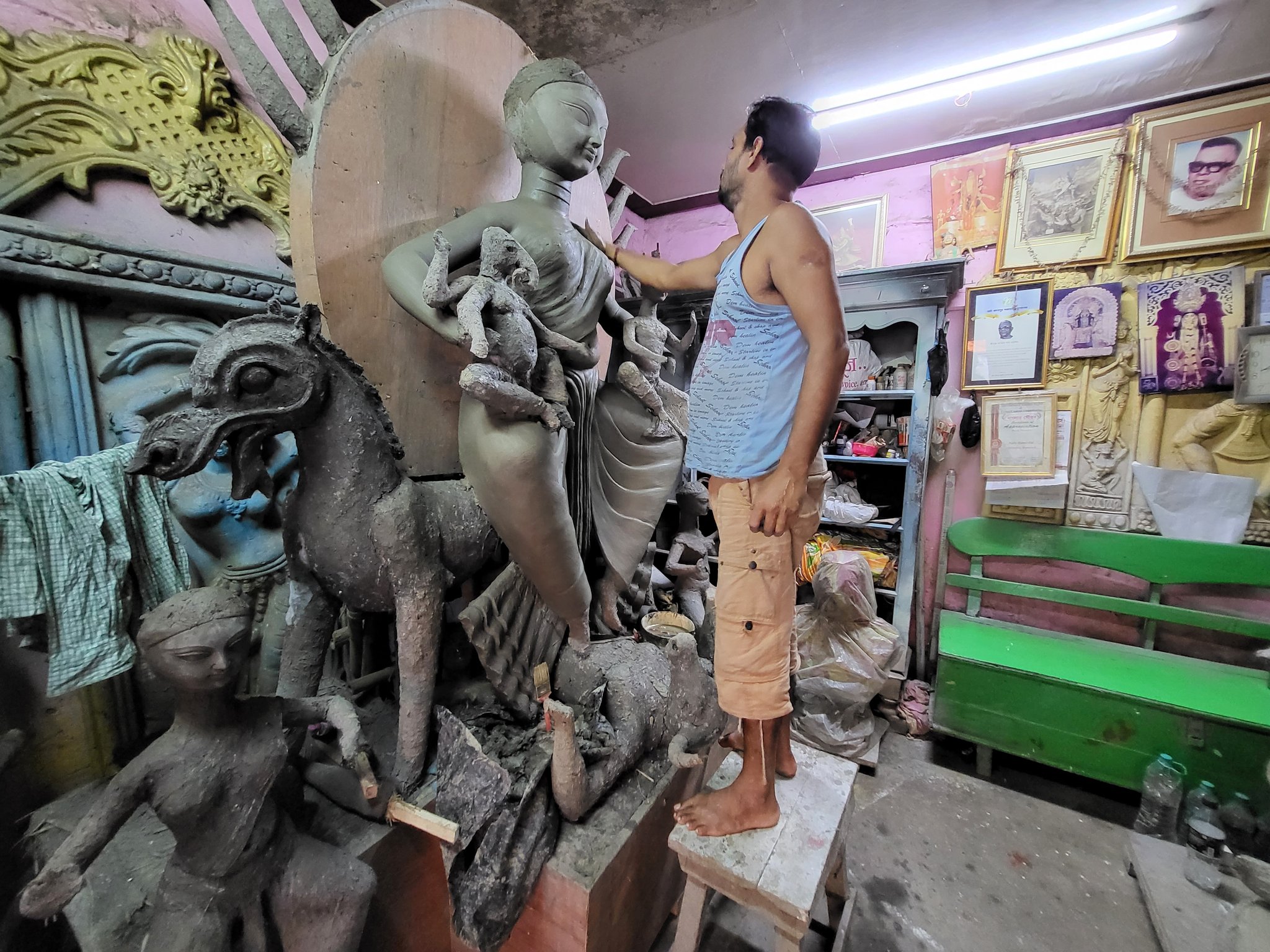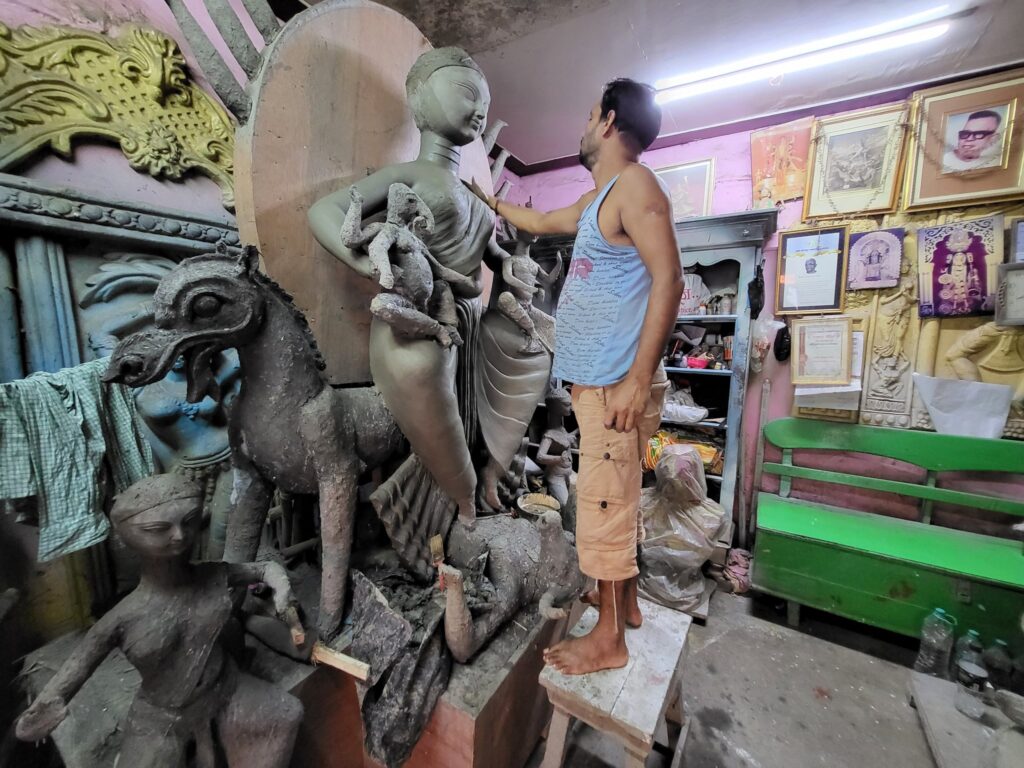 Picture courtesy: @MathuresP
If you want to click your picture among the gods and goddesses, visit Kumortuli, for a picture among thousands of book-laden stalls, visit College Street. To shoot old architecture and streets in light as a mesmerizing background, visit Maniktala Garpar.
In the busy streets of North Kolkata with a lot of colors in backgrounds, you need to wear a solid color dress like pure white, cream, and off-white with bohemian junk oxidized jewelry and comfy sandals. Every moment in the streets of North Kolkata is an excellent frame for your Instagram account.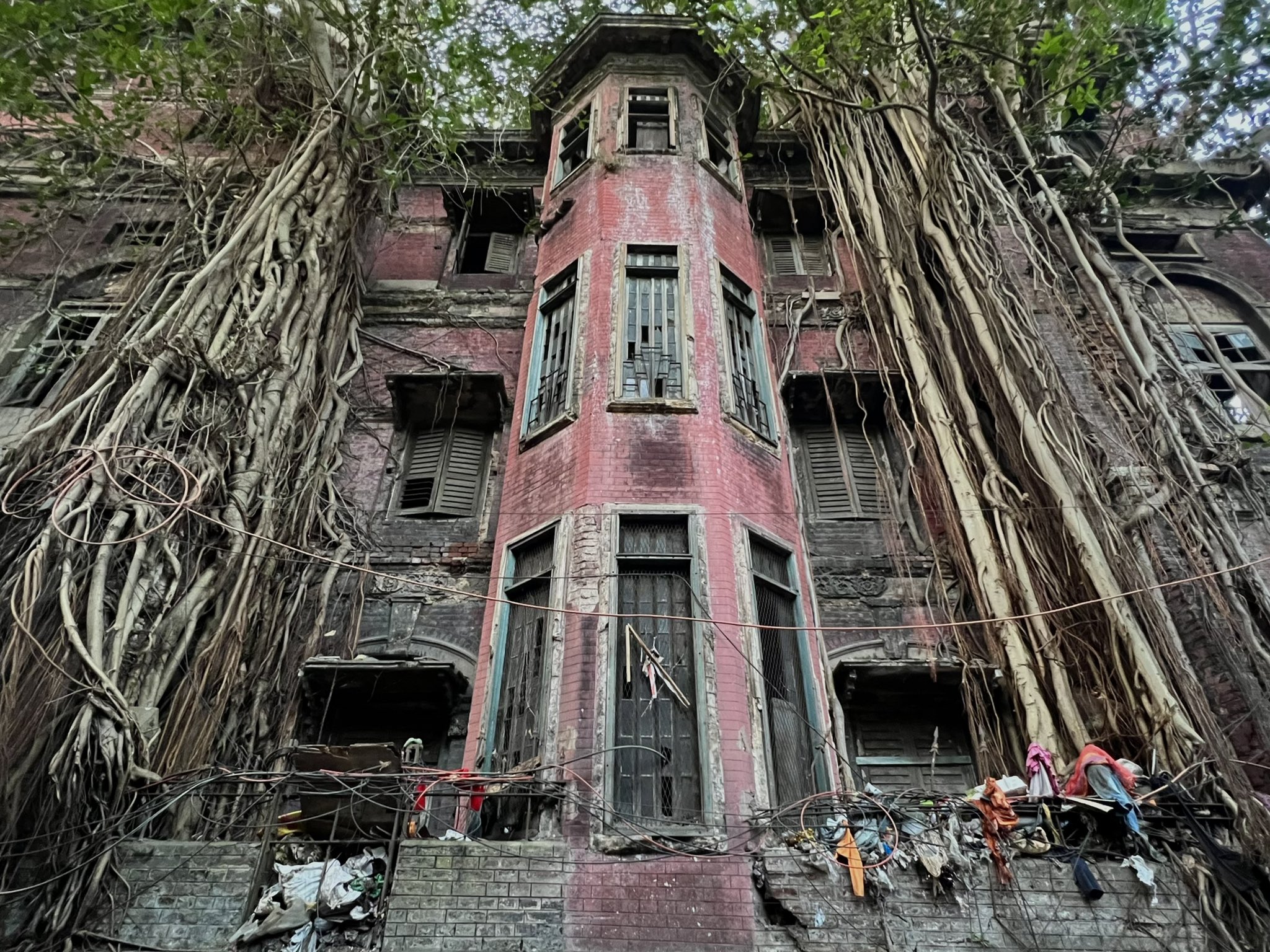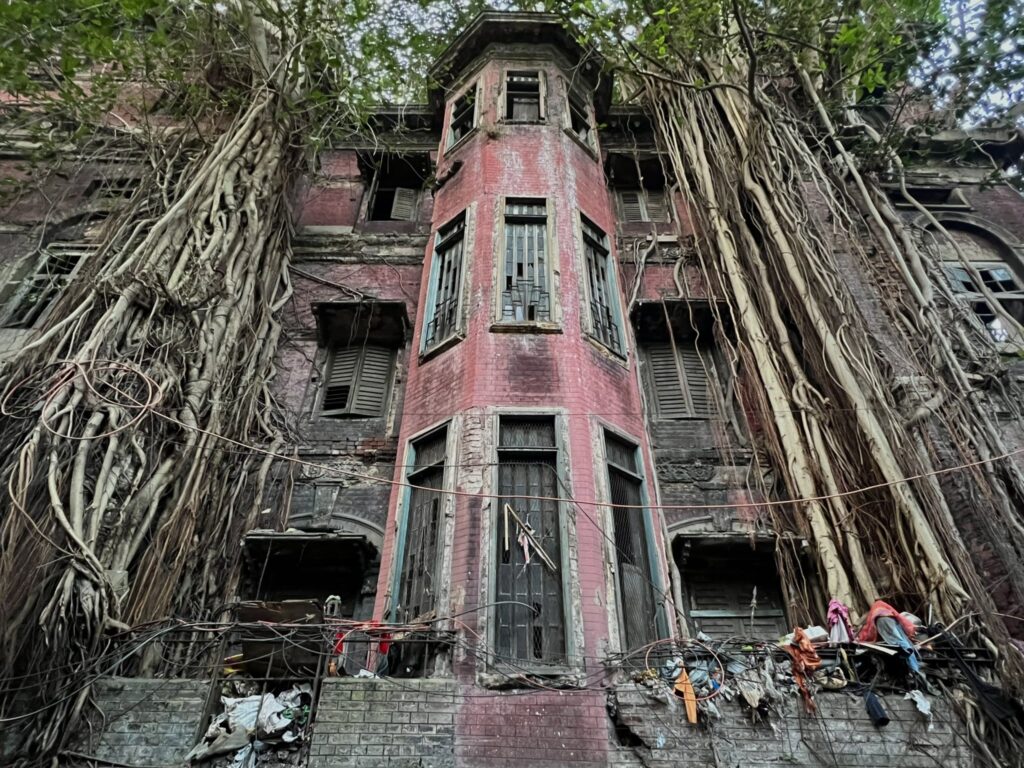 Picture courtesy: @MathuresP
5. Mallick Ghat Flower Market
Location: Underneath Howrahy Bridge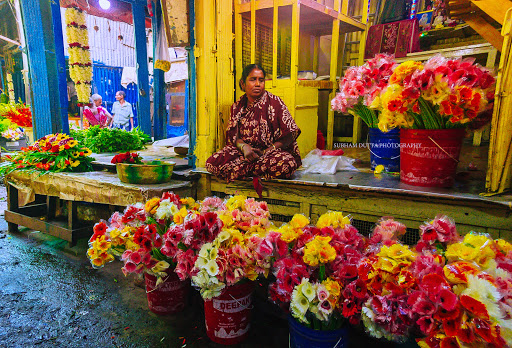 Picture courtesy: destimap
A photo among the array of colors, sights, and busy bustling wholesalers selling kilos of colorful freshly cut flowers, Mallick Ghat Flower Market is the most camera-worthy location in Kolkata. Every frame and composition in the Mallick Ghat Flower Market is perfect.
Moreover, Mallick Ghat Flower is also the oldest-running flower market in Kolkata and the biggest in Asia. A picture with the iconic century-old Howrah Bridge in the backdrop and Jagannath Ghat makes it one of the best photography places in Kolkata.
You can come here during sunset and click some Instagram-worthy shots along with people praying inside the temple and swanky hotels at the side. I would suggest getting some white Tagor Phool, jasmine, and leaf-laden sticks and using them as your props.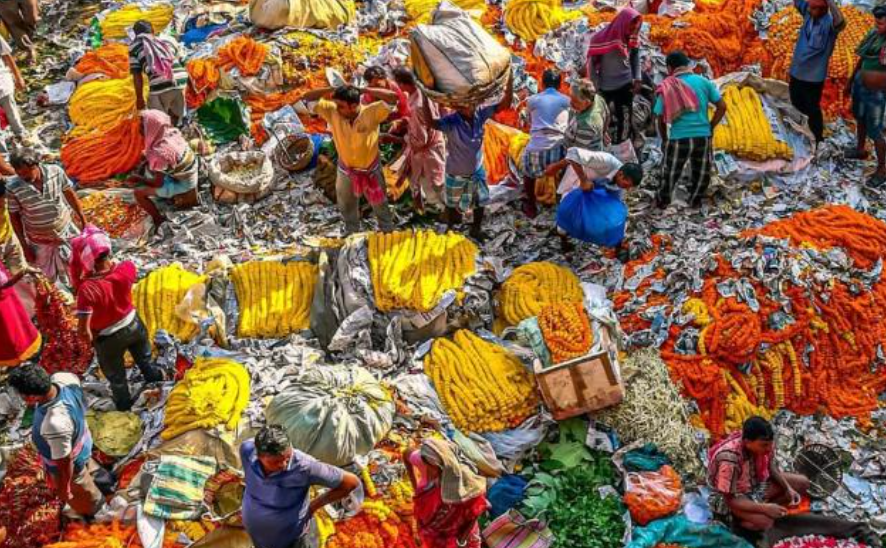 Picture courtesy: whatshot
I would recommend wearing solid bright colour Indian traditional dresses like kurtas, or salwar kameez. Remember, not to wear a long dress, or else you will sink your dress into the wet mud, cow dung, and water. Furthermore, wear closed-toe shoes to protect your foot from sticking mud.
Read: What to Pack for the Andaman Trip
6. Rail Museum, Howrah
Location: On Foreshore Road near Howrah Railway Station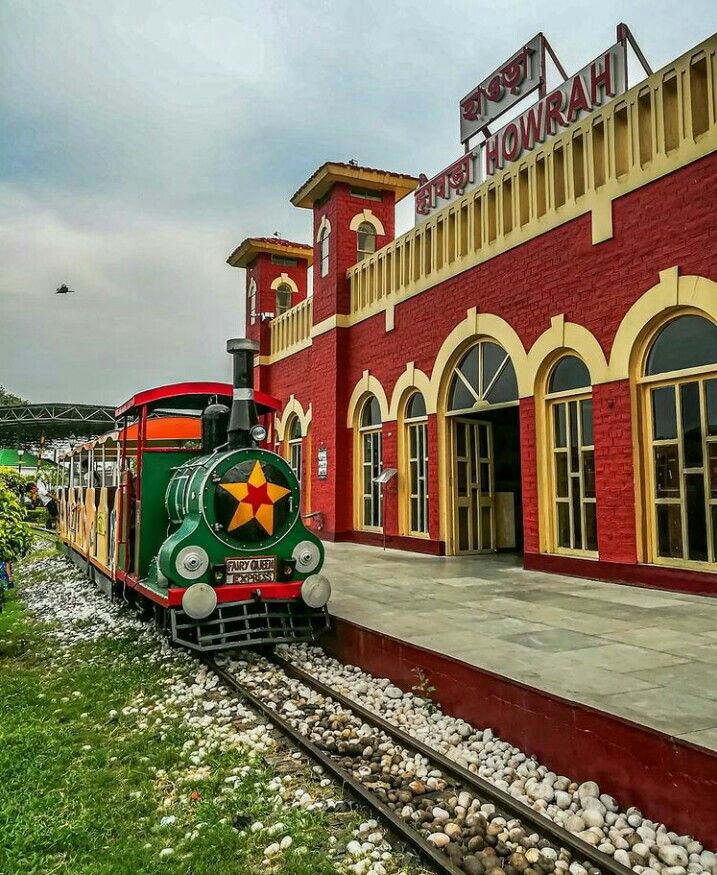 Picture courtesy: i.pinimg
Rail Museum, Howrah is one of the offbeat Instagrammable places in Kolkata. Here, you can enlighten your knowledge of the history and heritage of the Indian railway.
The museum is a paradise for photographers as they get the open air, spacious compound, floral garden, souvenir shop, and frame of Howrah station to click pictures.
Moreover, my favorite thing about the Rail Museum is the conversion of junk into gorgeous beautiful wall pieces. It is definitely one of the secret places in Kolkata for photography.
The flight of stairs, octagonal tower, hut-shaped kiosk, miniature model of Howrah station, wooden ceiling fans, and open track area are excellent frames for the Instagram shot.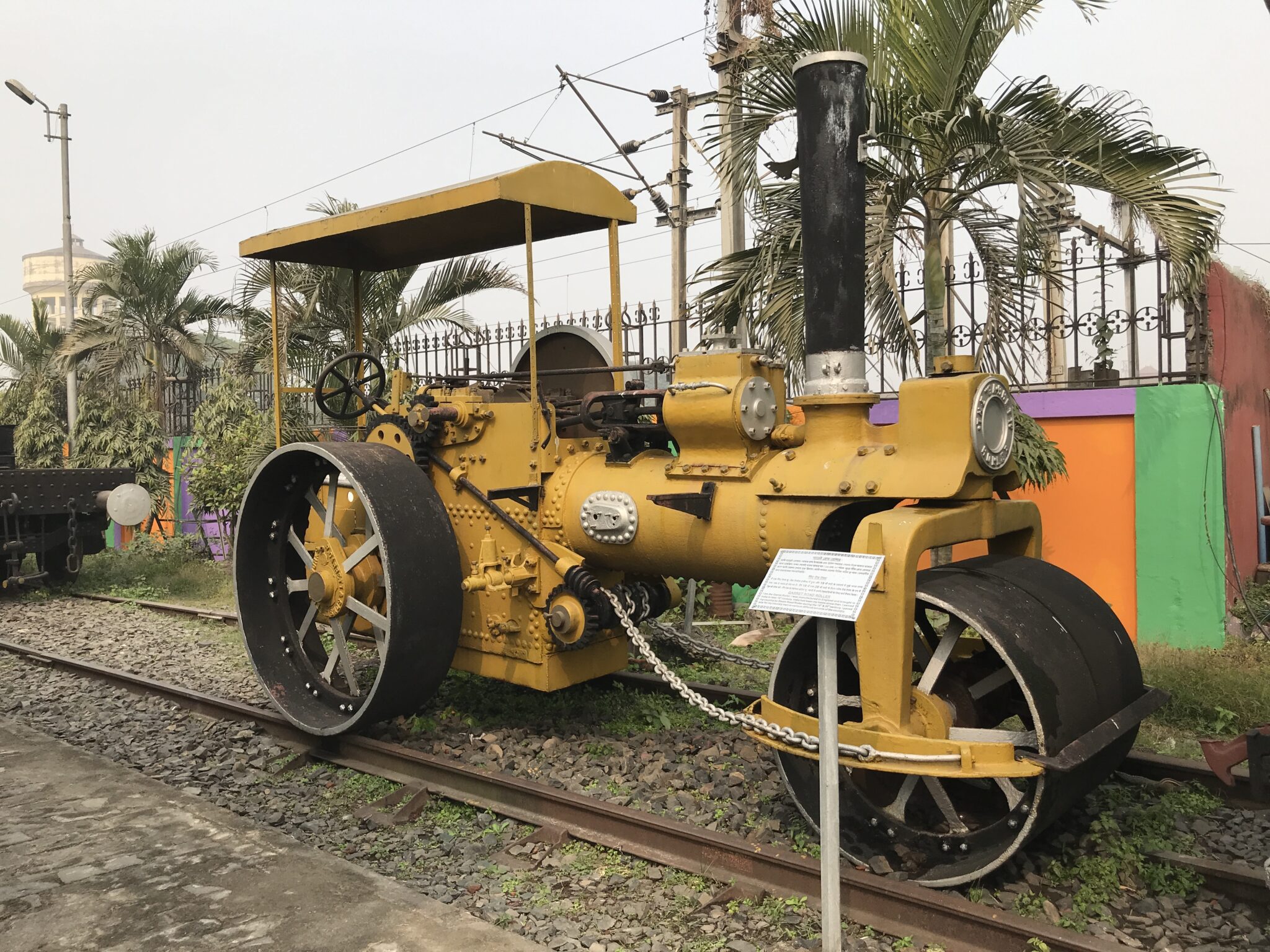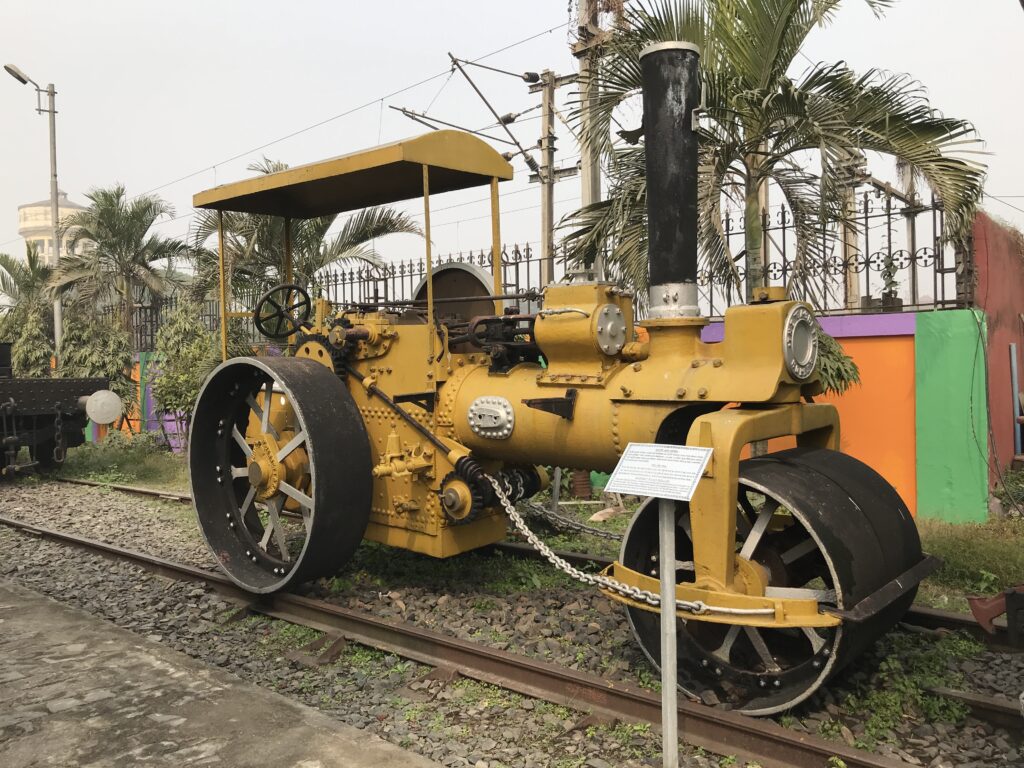 Picture courtesy: upload.Wikimedia
Wear some floral prints from sweet ditsy patterns to bold prints, floral midi dresses, or rompers. And, Rail Museum in Howrah is the most interesting place in Kolkata. You can depict the famous scene from DDLJM, Raj standing out of the train gate and extending his hand out to Simran.
Read: How to Travel in India with a Low Budget? Budget India Travel Tips
7. Princep Ghat
Location: Strand Rd, Maidan, Fort William, Hastings, Kolkata, West Bengal 700021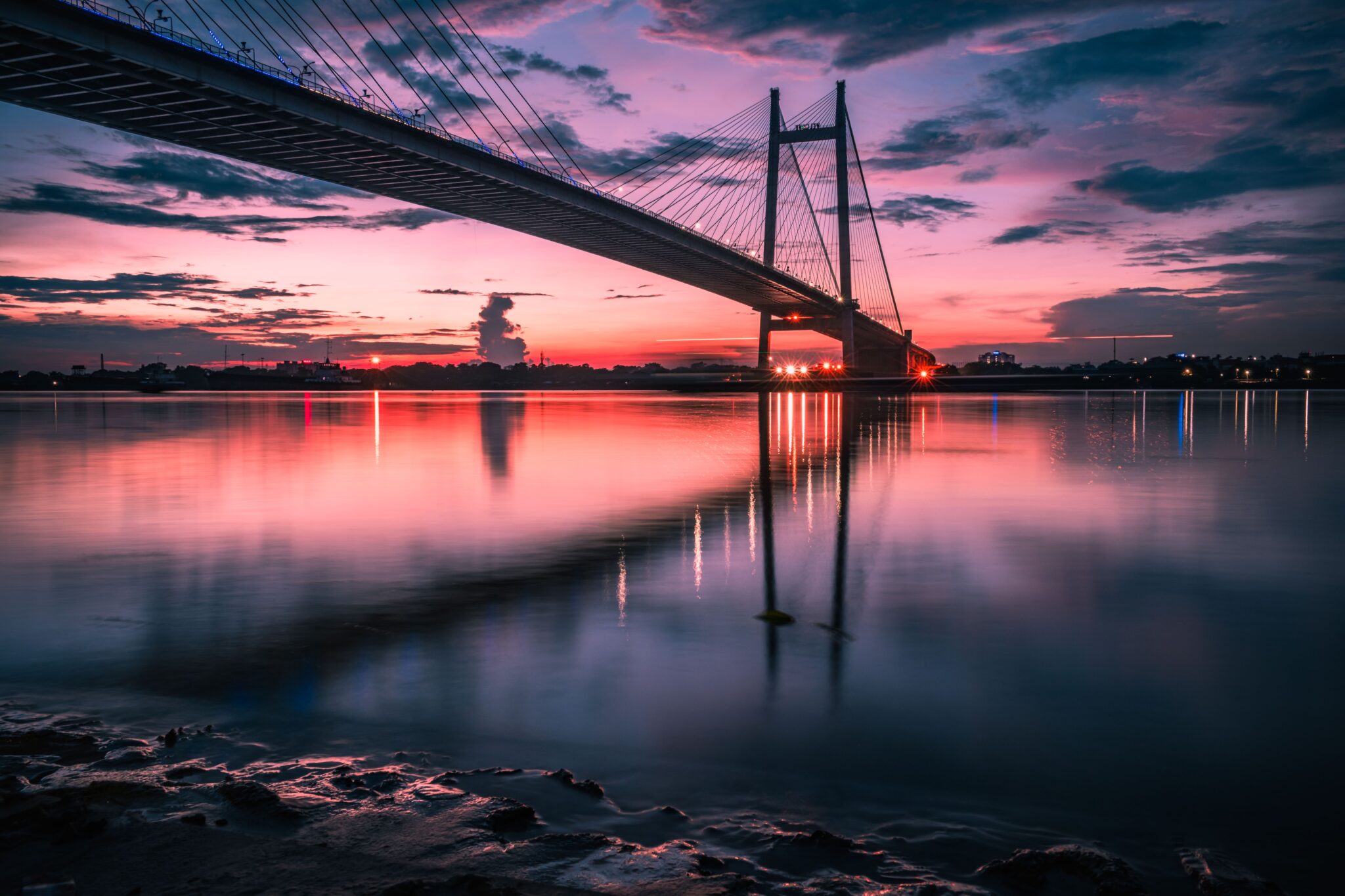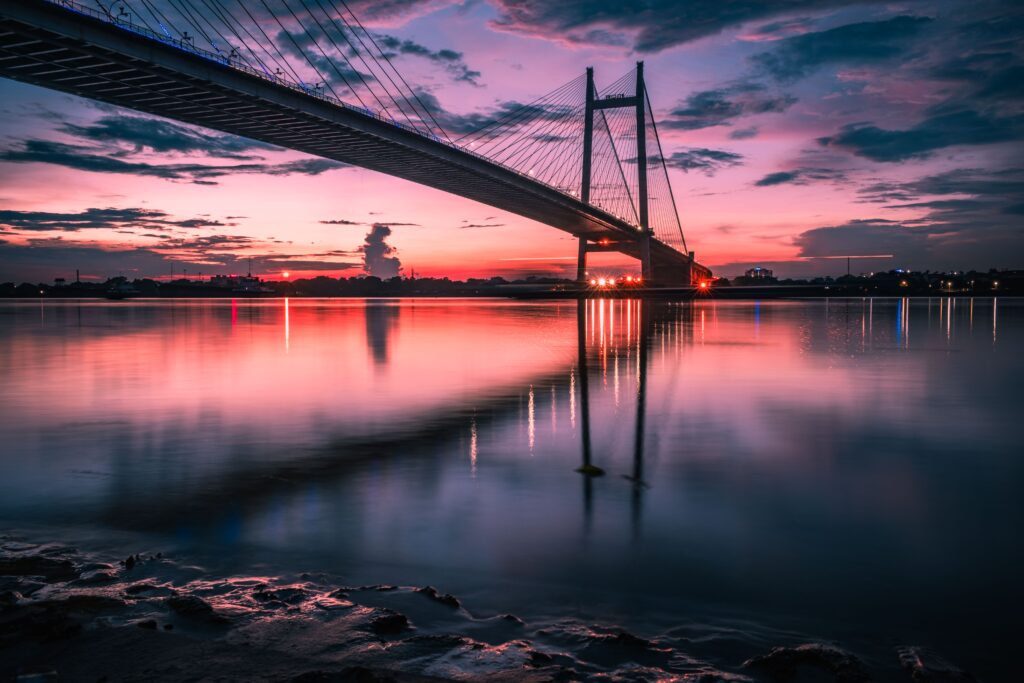 The ageless romantic movie "Parineeta" was released in 2005, casting Vidya Balan and Saif Ali Khan as the lead actors. It portrayed dazzling chemistry and the beautiful heart and soul of the city of Joy. Undoubtedly, it left a mark on the city of Kolkata and unforgettable pictures of the famous Princep Ghat.
Prinsep Ghat, between Fort William and Watergate, the Greek inlays structure, Vidyasagar Bridge in the background, the bank of river Ganga, and the regal vibe make it one of the best photoshoot places in Kolkata.
The place, monument, and landscape resemble the Brandenburg Gate of Berlin keeping all the visitors spellbound about its grace and beauty. A visit during sunset is ideal for photographers as the Vidyasagar Setu is brightly lit up in different colours of lights shading a beautiful shadow on the Ghat.
Princep Ghat is my favorite and the best Instagrammable place in Kolkata shedding the independence aura full of calmness and peace. Book a boat ride and enjoy the mild breeze and panoramic views of the landscape watching.
I would recommend you to wear a saree or any traditional Indian dress. You will find the local young boys jumping into the river or fishermen fishing or small children flying kites, you will understand how simple things in life can bring so much calmness to your life.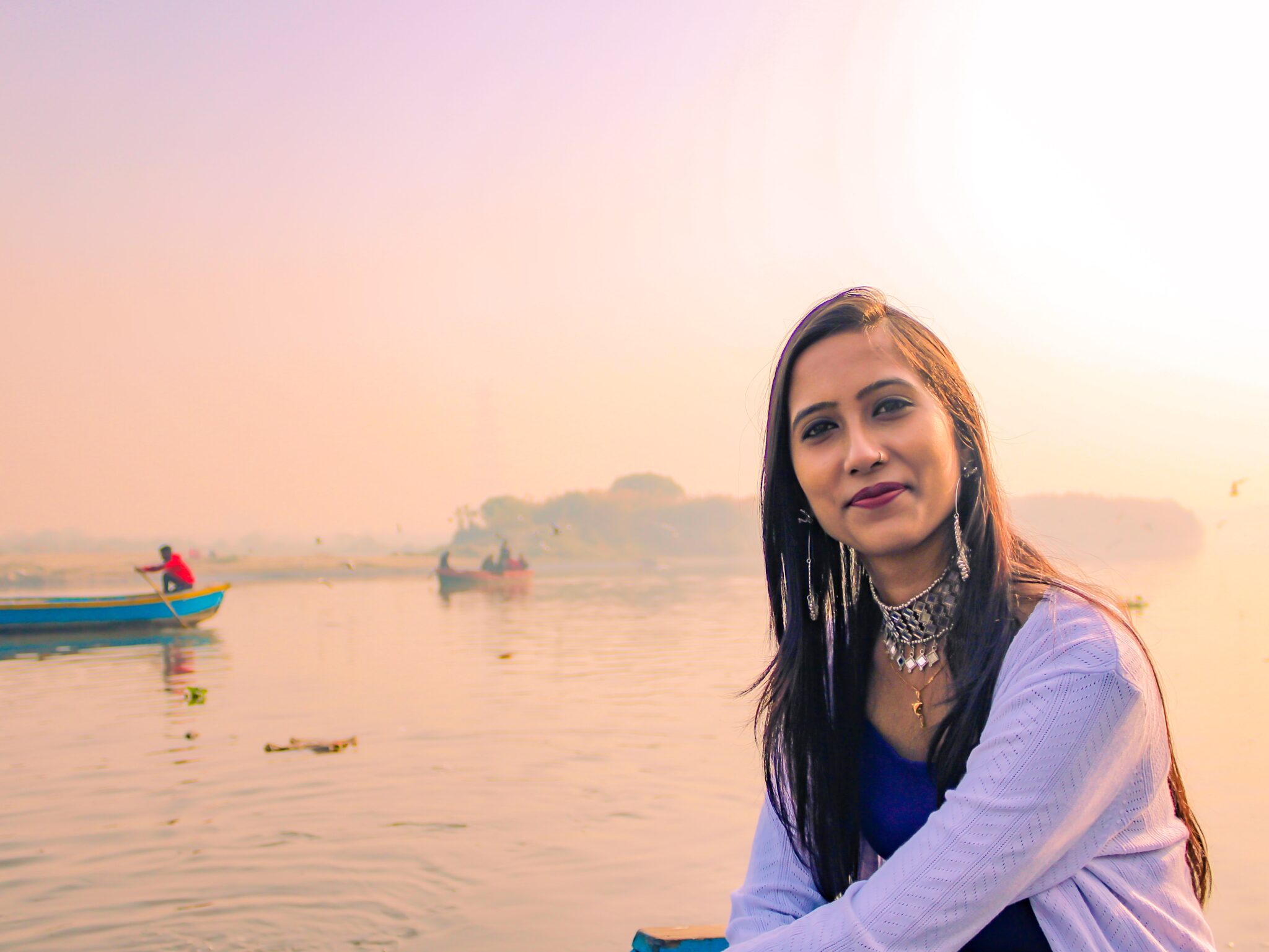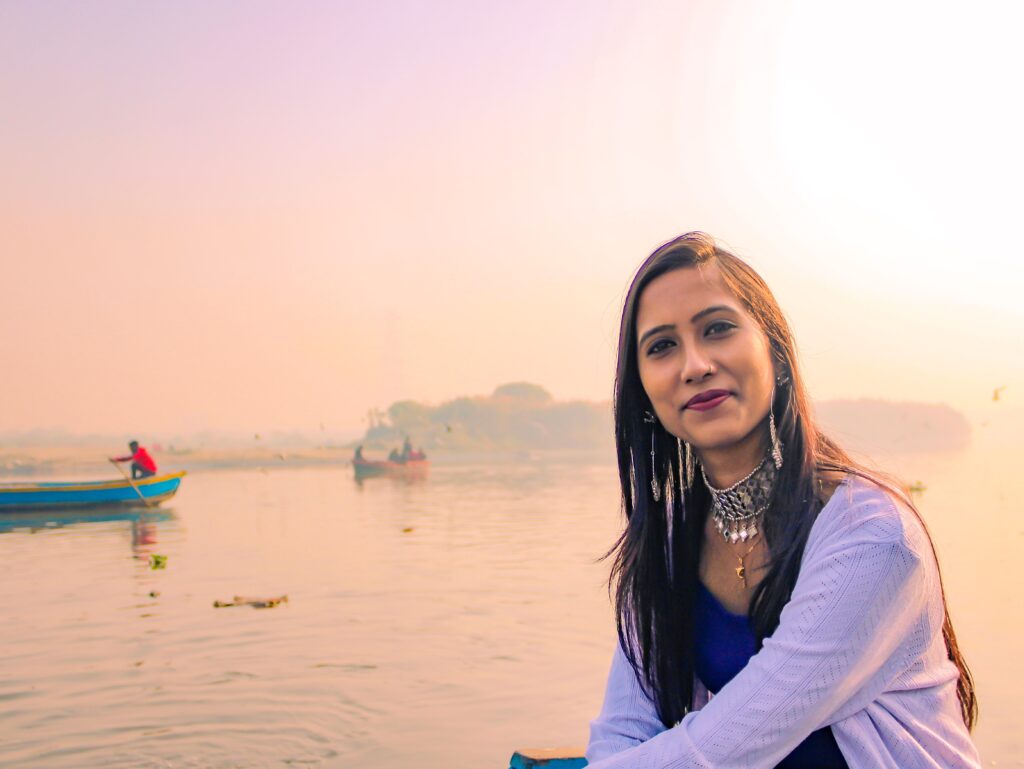 8. Hasting House or Bhoot Bangla
Location: Rajkiran Building, Shubham Apartment Ln, Alipore, Kolkata, West Bengal 700027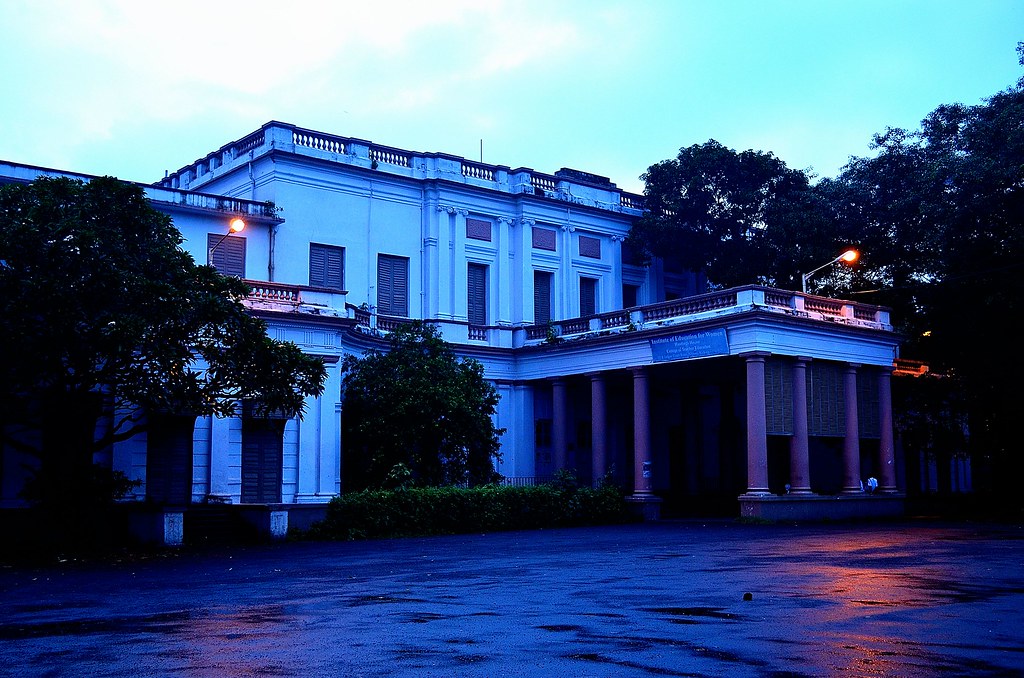 Picture courtsey: 1.bp.blogspot
While clicking pictures in the Ghats and banks of River Ganga is gorgeous, why not add some gothic touch to your Instagram account feeds by visiting Hasting House?
The architectural style of Hasting House resembles the Italian Renaissance period with manicured pristine lush green ground white buildings sitting on 30 acres with open large windows, several doors, and porticos making it a camera-worthy location.
Hasting House is an excellent frame for photography as this is considered one of the most haunted places in Kolkata where faint hearts are not encouraged to come.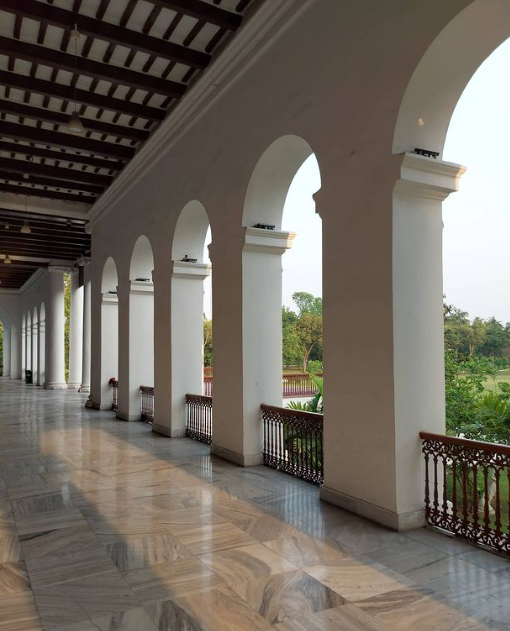 Picture courtesy: @akash.akbarabadi
You can visit to see the building between 10.00 a.m.- 5 pm however, you need written permission to enter the house. You can wear a simple black outfit to look sleek which adds volume to your picture with a scary story touch to it.
Read: 9 Safe Places to Travel in India
9. Calcutta Bungalow
Location: 5, Radha Kanta Jew St, Fariapukur, Shyam Bazar, Kolkata, West Bengal 700004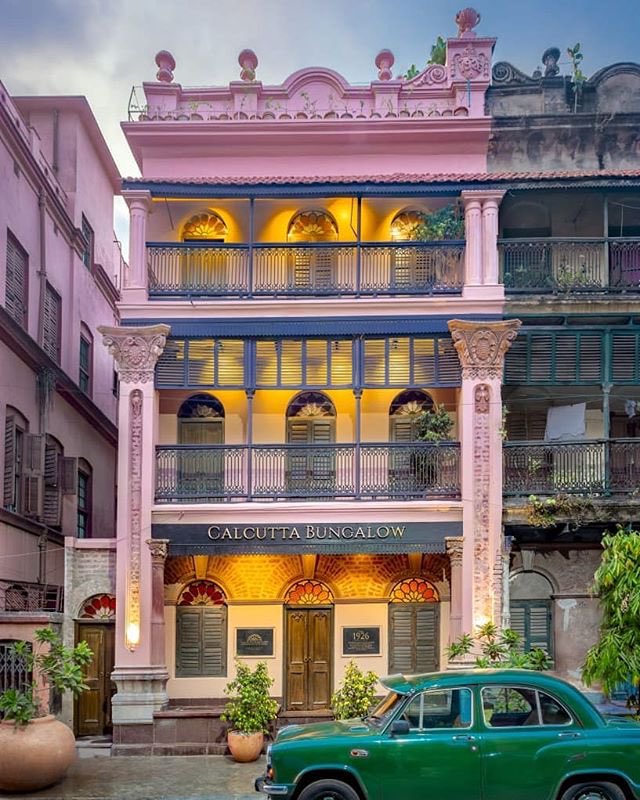 Picture courtesy: @AccidentalWes
Calcutta Bungalow, an old Calcutta building with a blend of Bengali and European style, Corinthian columns, exposed red bricks, stone floors, vintage chandeliers, wooden old beds, and iron latticework, making it the most offbeat Instagrammable place in Kolkata.
The bungalow has been restored and converted into a heritage hotel adding a modern twist with modern amenities, an air conditioner, and a heater. The artists' touch with artifacts on the walls and Kolkata Rajbari feel make Calcutta Bungalow one of the best photoshoot places in Kolkata.
The interiors and the architecture of the bungalow can make anyone nostalgic with its antique wood cabinet, and Frangipani trees in terracotta pots make the place one of the most North Kolkata places to visit.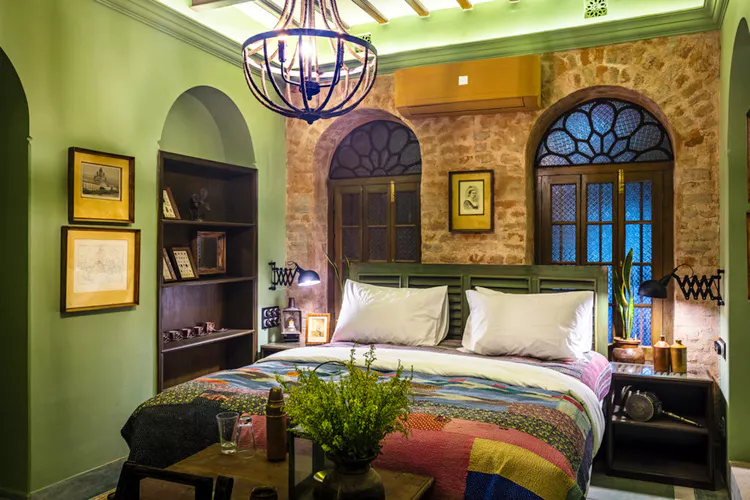 Picture courtesy: lbb
Bring your Dhakai Jamdani Red cotton saree that can give a timeless adorable look to your Instagram account. Or, you can get a red handloom saree which adds sheer simplicity to your attire and matches the Kolkata weather.
Read: 7 Days the Ultimate Meghalaya Trip Plan – Offbeat Meghalaya
10. South Park Street Cemetery
Location: Opposite The Assembly of God Church School (Senior Section), Park Street, Mullick Bazar, Park Street area, Kolkata, West Bengal 700017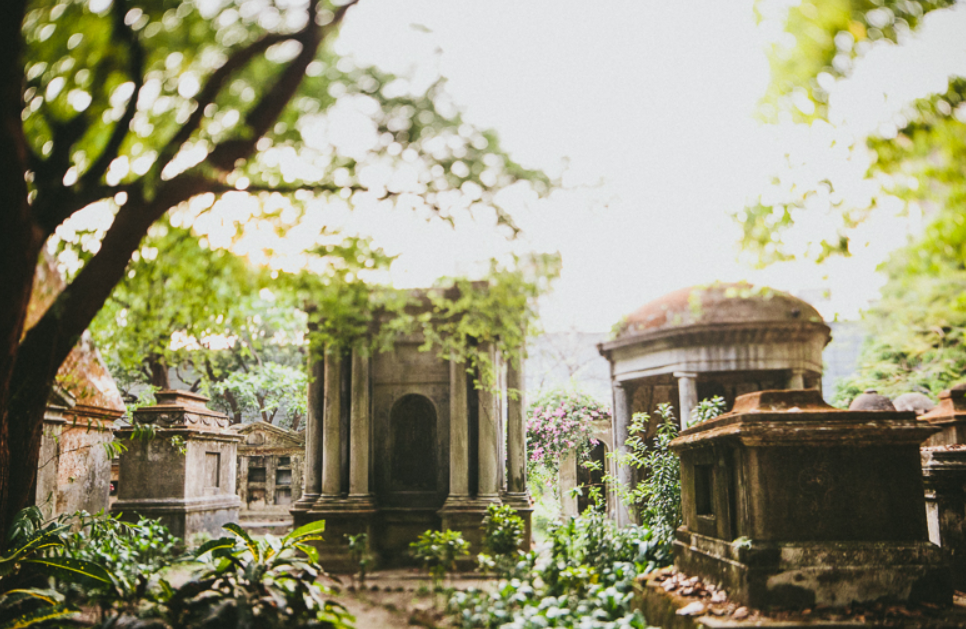 Click a few Instagrammable shots in the 18th-century Christian graveyard between the tombstones of South Park Street Cemetery, Kolkata.
South Park Street Cemetery is one of the interesting places in Kolkata as it has a lot of spooky stories and paranormal things happening. As it is believed that cameras can capture eerie images, why not try your luck with cameras? It might be one Instagram-worthy click!
The architectural shapes and detailed sculpture of the tombs with a peaceful setting among varied long trees, and birds chirping are sure to give you a thrilling experience.
Hence, the burial ground in Kolkata is graves of famous personalities like Charles Dickens Sons, and Walter Landor Dickens.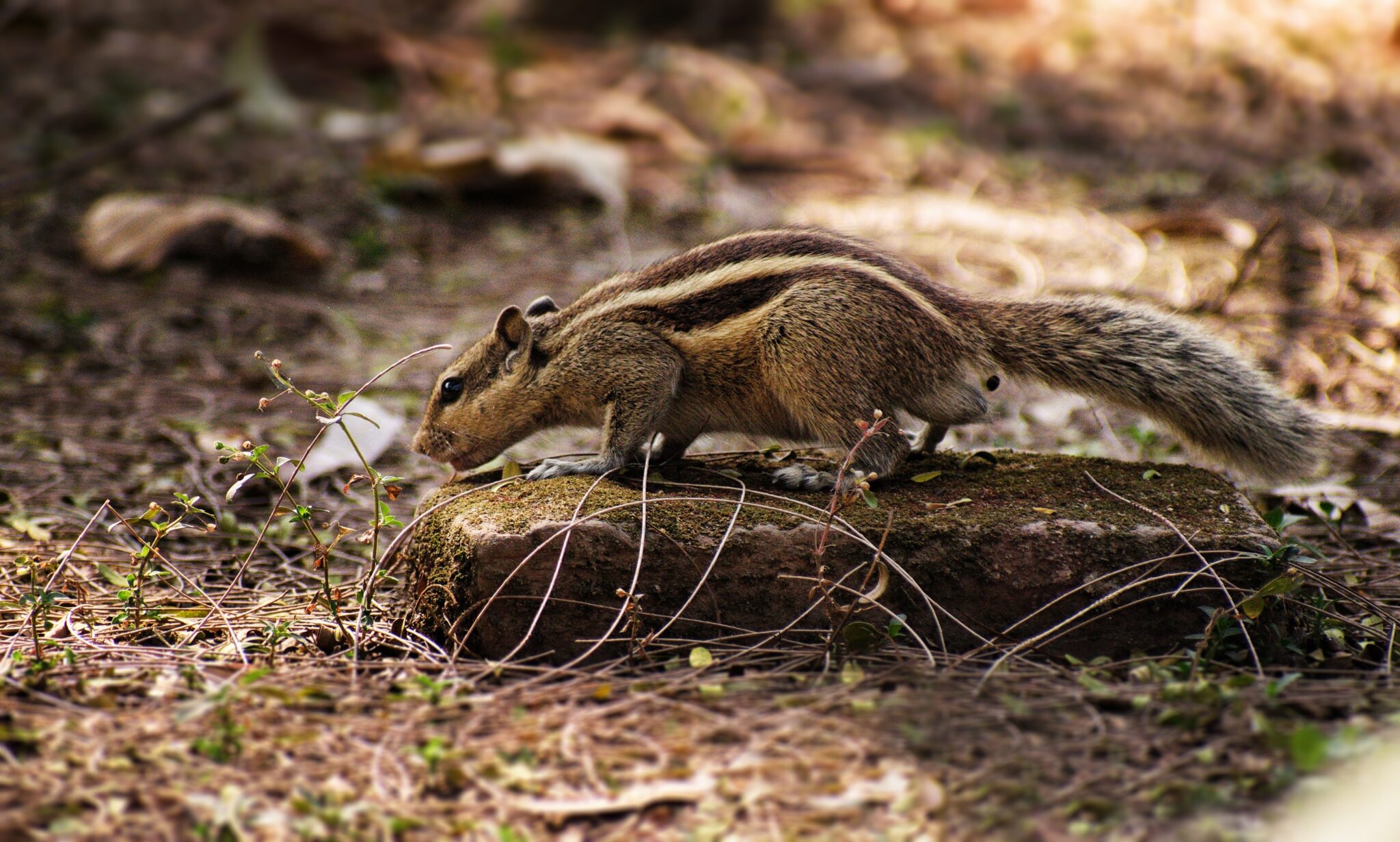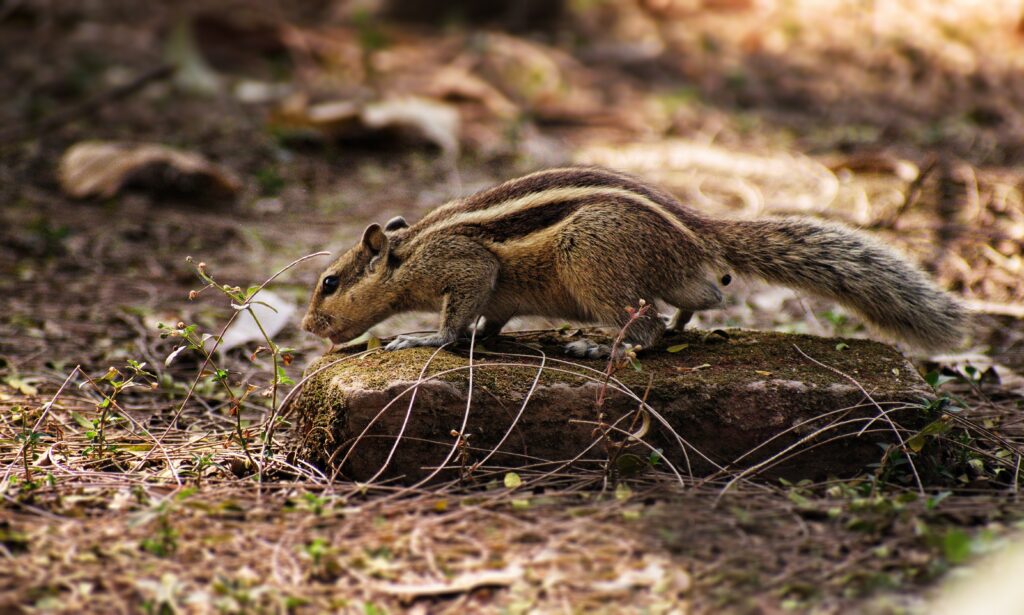 Wear a small black or ivory color small dress and click a photo sitting near a gravestone in the graveyard making it spine-chilling. You can ask your photographer to add his editing magic and make it more intense.
Read: 9 Best Budget Travel Tips: How to Travel on a Budget?
11. St. Paul's Cathedral
Location: Cathedral Rd, Maidan, Kolkata, West Bengal 700071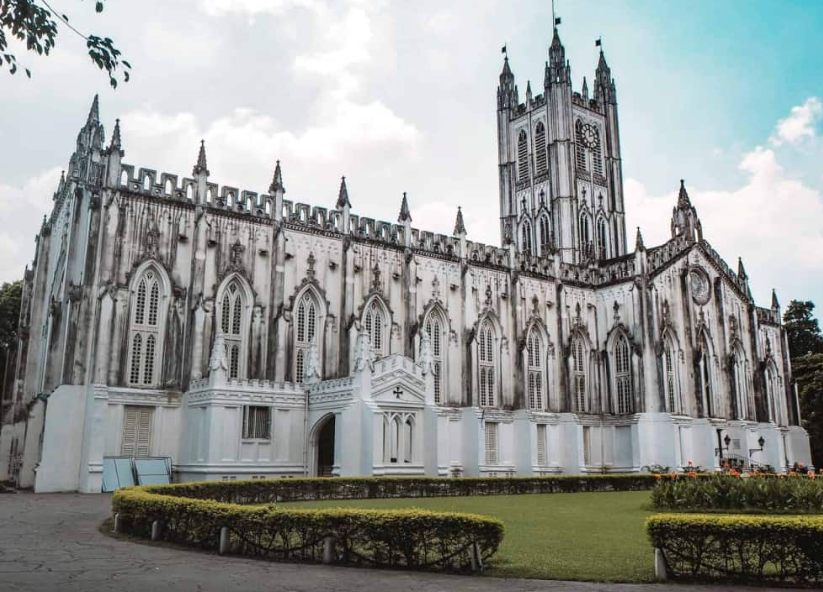 Picture courtesy: thirdeyetravelle
To get one of the best photo shots for your Instagram account come to St. Paul's Cathedral, the most unique European Christian church of the 19th century.
The impeccable architecture of St. Paul's Cathedral with Indo-Gothic style blending history, culture, and Florentine Renaissance style, and the work of pre-Raphaelite maestros is gorgeous.
The beautiful garden beside the church and tranquil ambience make it one of the most Instagrammable spots in Kolkata.
For a most photogenic Instagrammable shot like the Romeo-Juliet princess theme standing in front of St. Paul's Cathedral maintain the garden as the dominating scene.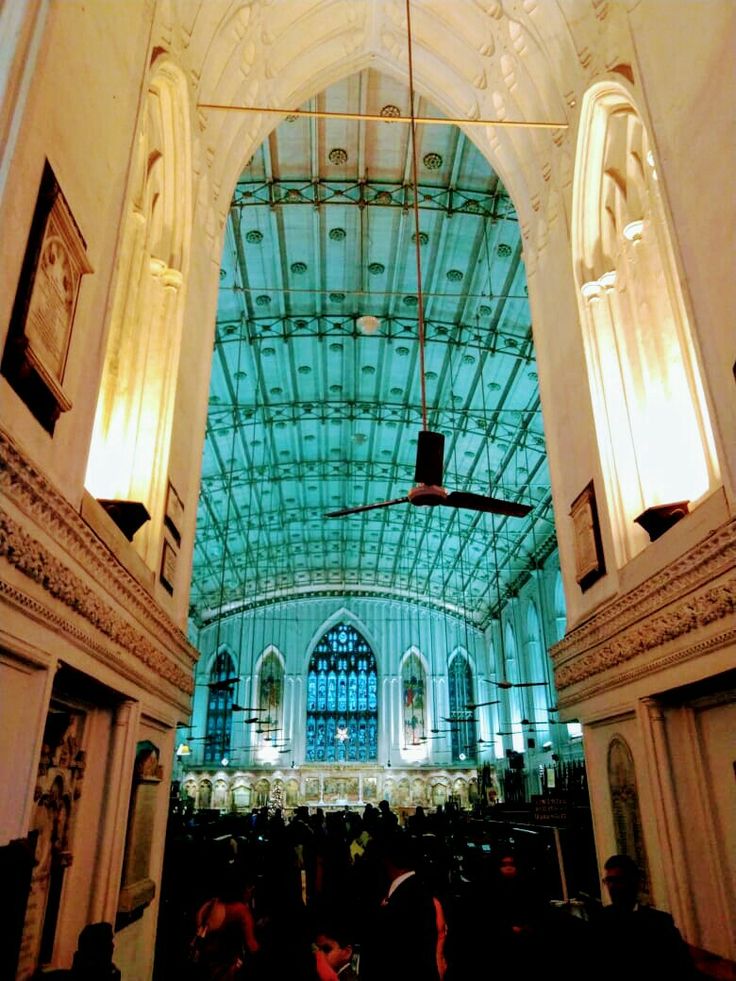 Wear dark-colored long dresses suitably pink, black, or orange keeping you bright. The church is open from Monday – to Saturday from 9. 00 am to 12.00 pm and 3.00 pm- 6.00 pm. On Sunday it's open from 7.30 am to 6. pm. However, photography is not allowed inside the church.
Read: How Much Does a Trip to Andaman Cost – Cost for Andaman Trip
12. Writers Building
Location: H8FX+GGJ, Binoy Badal Dinesh Bag N Rd, Lal Dighi, B.B.D. Bagh, Kolkata, West Bengal 700001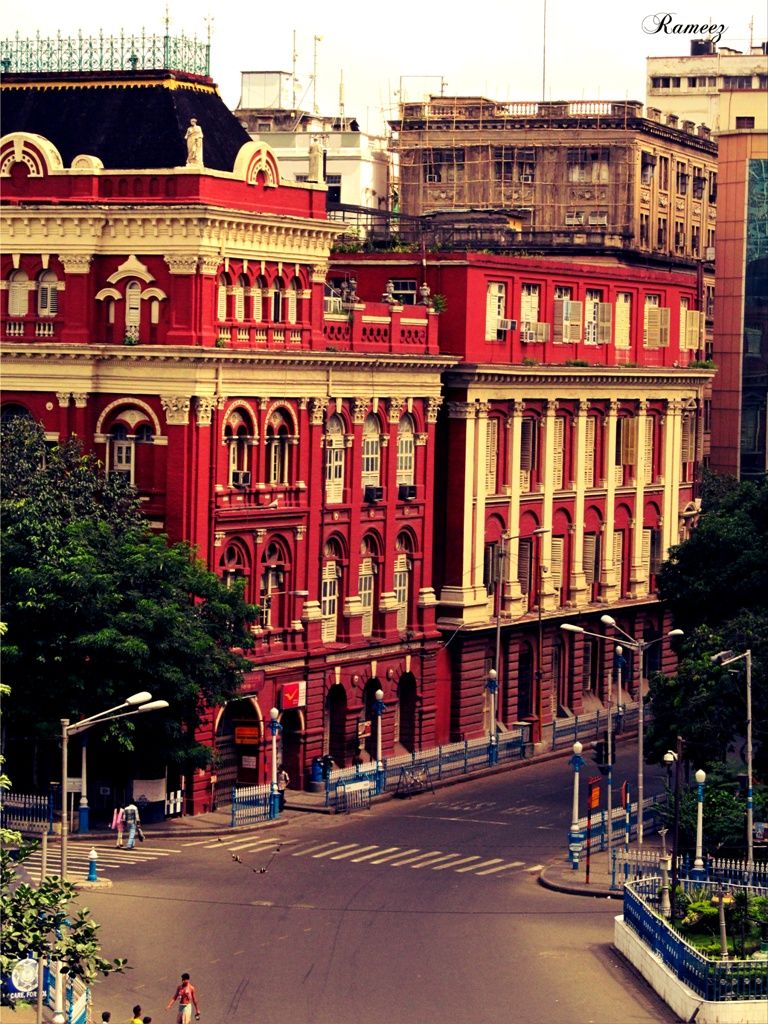 Writers Building is one of the historical places in Kolkata built in 1777 as for the British East India Company's headquarters. A few years back it was the secretary office of the West Bengal State Government then the seat was shifted to Nabanna a few years ago.
The 150-metre-long Greco-Roman appearance with the iconic Lal Dighi pond at the center and sculpture that craves the name of William Fredric Woodington triggers a huge emotion for all Bengali people.
Moreover, Writers Building has a haunting history and if you want to find out about the age-old spirits then come here between 10 am – 4 pm. The building stands on 550,000 square feet of land with a manicured garden and renovated building making it one of the famous Instagrammable places in Kolkata.
Conclusion
Kolkata for its rich heritage and historical and colorful places has gained attention from the entertaining Bollywood industries for the shooting of various movies. I am sure these above 11 offbeat Instagrammable places in Kolkata will surely make you happy.
The lanes of North Kolkata, Kalighat area, Howrah, Bow Bazar, and Shyambazar are prime locations for movies like Looters, Piku, Yuva, Love Aj Kall, Bullet Raja, and so on. Therefore, if you want a similar photo influenced by Bollywood, you know where to come.