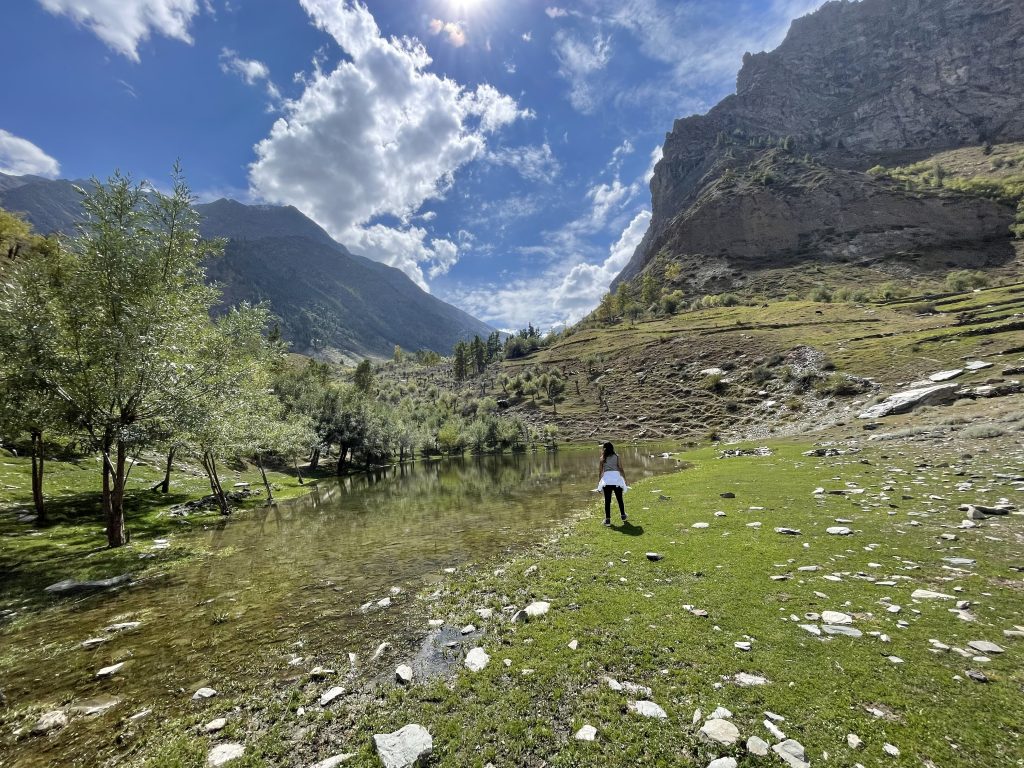 "How to travel on a budget?"
"How can I travel on a low budget in India?"
There is one thing I hear from my friends: "Ankita, I don't have enough money to travel like you".
First, what does "like you" mean?
I'm not rich nor do I have a sugar daddy. And, if you're thinking my Indian parents take care of my travel expenses then, I should tell you to stop thinking any further. They never did or will never do in the future.
Then what's the secret?
For traveling you don't need to buy first-class AC tickets or economy class flight tickets. You just need tickets to travel. Similarly, you need a roof to stay, not a five-star hotel.
You don't need rich parents to travel the world.
You do not need to be rich to travel.
You don't need a bunch of cash to travel. You should know how to travel on a budget and you will be sorted.
Traveling on a budget also does not mean less fun or less adventure.
Budget travel is not an impossible dream. It is possible if you spend wisely on one thing and spend less on another.
Thanks to the new age network you can learn how to travel on a budget and travel creatively. 
In this post, I'm going to talk about two things:
1. How to travel cheaply?
2. How to travel on a budget?
With the right tips for traveling on a budget and the right mindset, you can now travel to the best places even if you earn less.
As always, I'll make that happen for you. Here's how I travel on a budget and how you can too:
Low Budget Travel: How to Travel Cheap?
Traveling the world solo and meeting people on the way is the most enriching experience and has the potential to change your life. Sounds dramatic, but that's true.
There are lots of budget travel destinations in India and the world where you can plan your holiday and bring back some of the excitement and joy in your life.
Traveling can be affordable if you plan wisely. And a low-budget travel plan will be a cake on the cherry.
1. Why Not Travel and Earn at The Same Time?
Do you know you can get a local job – earn good money and travel? There are plenty of opportunities in the world and you have to choose anyone and start earning to fund yourself.
Honestly, I haven't done this but I've met people who work while traveling. In Goa, I met a girl from America, Australia who was working as a Yoga teacher for 3 months to buy her next ticket to Pondicherry.
Isn't that cool?
Also, in the process, you can make some cool friends too. Here are certain job opportunities you can also try to earn money for travel. They are –
2. Do You Know You Can Make Money With a Travel Blog?
You love seeing the world, so why don't you share your experiences with other people? Writing about your adventure, the culture, the place, the people or the hardships is a great way to influence youth and make money on the way.
Years back making money through travel blogging was tough. Now you can sell your travel photos and videos, and get paid from destination campaigns to earn money while traveling.
You've to sell links and things were difficult but now getting paid through blogging isn't that tough. You need 5 things to build your travel blog. That is –
The free WordPress software
3. Why Not Invest Your Money In Traveling?
Do you plan 5-7 trips per year like me? Then you should also start investing either in mutual funds, stock markets, or both. The trip can be expensive but through investing you can travel on a budget.
Start doing your research study about mutual funds and start investing from today. You'll be shocked to know the power of compound interest and the money you can earn from it.
I agree that the stock market fluctuates a lot and has its ups and downs but this is the only way you can make money in months. Therefore, invest wisely and timely. Here are the following tips for budget travel. They are – 
Choose a credit card with travel rewards
Selling your unsend / Old items
Best Tips for Budget travel: How to travel on a Budget?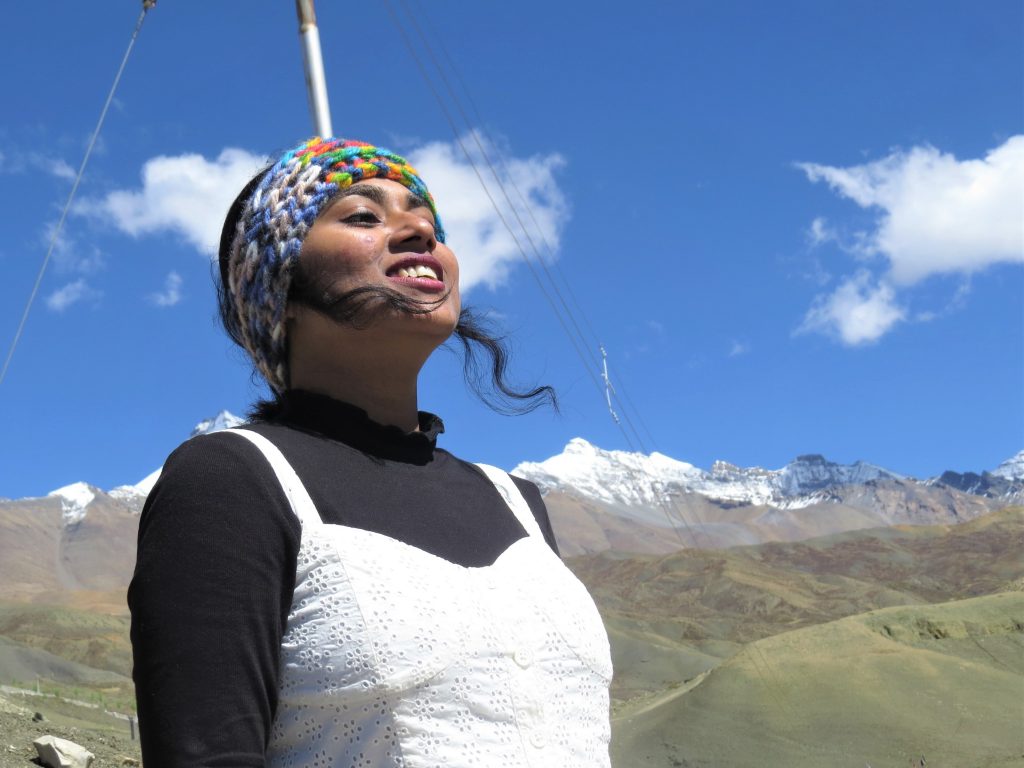 1. Believe That Traveling is Affordable
How many times in life has it happened that you tell yourself you cannot do it and you never tried doing it anymore? 
Life is a mental game. The moment you start believing that traveling is affordable and it's all about passion and not money you get one step closer to your dream trip.
No matter what situation I'm in, I always say "I can do it", and " I'll do it" and yes, it has helped me a lot to get a positive outlook toward life. 
This point may seem to be a little offbeat tip but the most important to start believing and making it into reality. Action begets action — even if it's just small baby steps.
Encourage yourself and start changing your mindset.
Read: The Ultimate Guide- How To Travel Alone In India ?
2. Choose Low Budget Travel Destinations
What is your travel destination? Is it Florida, America, or Australia? These places are way more expensive than Asia, Africa, or Europe.
If you're traveling in India, then also there are cities like Mumbai, Delhi, or Rajasthan which are expensive.
It is simple math, In some places, your money will stretch much further and it will be difficult to save and in some countries, you can save all your money and make cherishable travel memories. 
Therefore, destinations like Thailand or Goa in India are cheaper to stay, eat, sleep, or have fun compared to places in America or Mumbai in India. The living standard varies from place to place, country to country, and city to city. 
Therefore, to travel on a budget you should choose an affordable destination.
3. Book Cheap Flights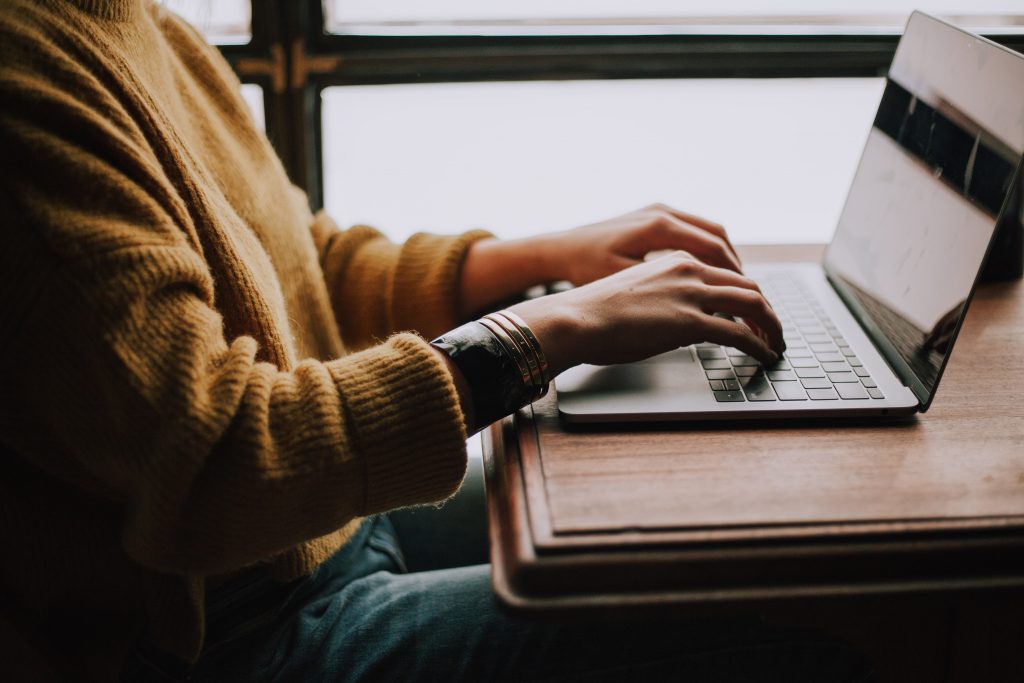 I agree that travel tickets are more expensive than actually that place. But, you can get huge discounts if you do it correctly and timely.
All domestic and international flights are offering a lot of discounts and deals from time to time.
You can start using an extremely user-friendly app called Google Flight which will suggest a great destination according to your price and budget. 
I like to use Skyscanner, Goibibo, Agoda, Kayak, and other search engines to browse my options for searching for cheap flights. Flight price changes every minute, so you have to set a price alert and then plan around where to fly.
Here are tips for traveling on a budget –
If you want to get the cheapest flight then flexibility with time and location is the only key. In this case, you can travel to a place where the price is low and budget-friendly. 
Our most popular search engine, Google, can track your search history and increase your flight price on a particular date. Hence, to avoid such a scenario, use Google Chrome in incognito mode or clear cache & cookies.
4. Book Affordable Accommodation
Finding affordable accommodation in a new unknown land is a great way to travel on a budget. You can connect with locals and add spice to your travel diaries if you follow my advice.
I live by the following websites wherever I travel. You can choose your place from these websites – 
AIRBNB
This is one of the most popular websites to find affordable accommodation even in posh areas and provides you with the best local feel. Even these websites provide discounts, therefore, making it best to travel on a budget. 
HOSTEL
This is my favorite place, and please give it a try if you haven't. You only have to pay Rs 300-400 per night or less to stay. Sharing rooms with other fellow travelers and talking about their journey, isn't that cool? The friendly environment which the hostel provides is great for solo travelers like me.
I book my hostels from Booking.com and Hostelworld.com.
COUCHSURFING
Couchsurfing is a great website to find free accommodation and meet other travelers. I have to admit that I find this creepy, staying at someone's place but many people have great experiences staying with people of the CS community. 
Read: A Practical Guide on How to Pack Clothes for Travel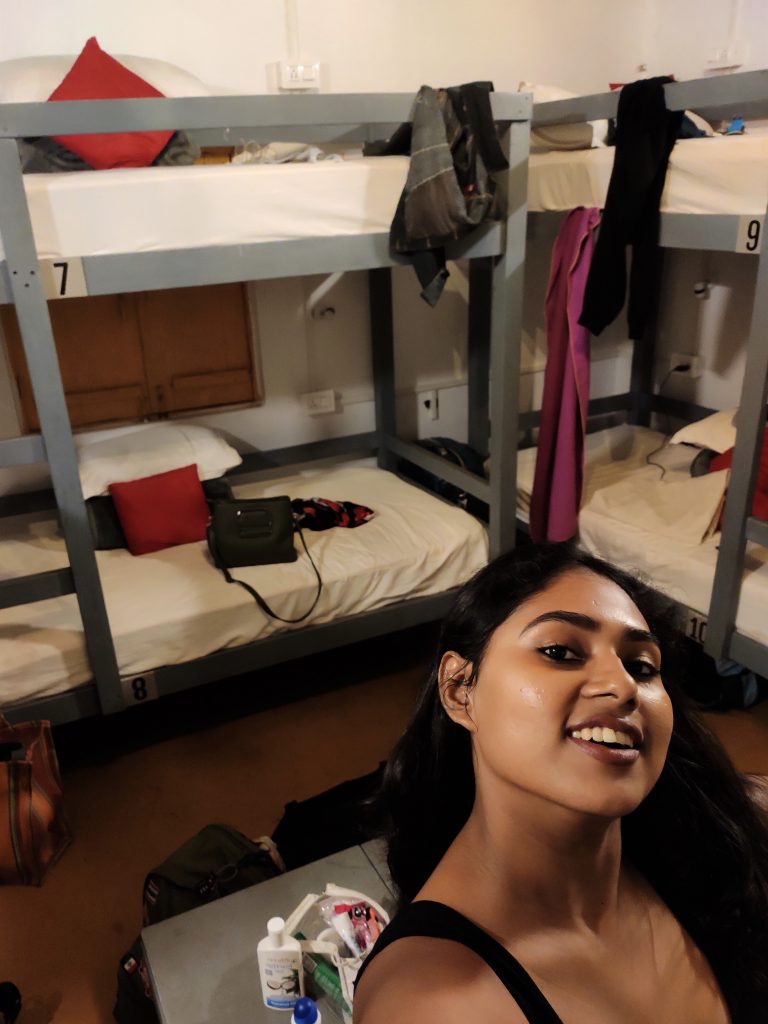 5. Stick to Public Transport
If you want to travel on a budget, skip Uber, or a taxi instead choose local transportation. Public transportation is the most cost-effective way to get around and know the city from close. 
For example, a taxi from the airport in Kolkata costs around 1200, Uber costs around Rs 1000, and a local bus Rs 15 or less. 
6. Eat Local
To make my travel budget-friendly I love to eat local food and avoid crappy food in big tourist restaurants. It feels amazing to sit with local people and taste their food which they make full of love.
Again, if you're staying in a Zostel or hostel then you can cook your food for yourself. Go to the nearest grocery shop buy all the daily items and cook for yourself. In this process, you'll spend no more than RS 150 per day.
7. Volunteer and Work
If you're planning to travel for months then consider doing a work exchange to lower your costs. You can work in hostels as a content creator, NGOs, or teach in a school, or work with farmers, and more.
These works will only enrich your travel experiences and give you a different direction to your travel diary. You can find volunteering opportunities on the following websites. They are –
These volunteer jobs will give you a free room or free meals just for working 4- 5 hours a day. Therefore, you can save a lot and still explore the place.
8. Join a Tour Group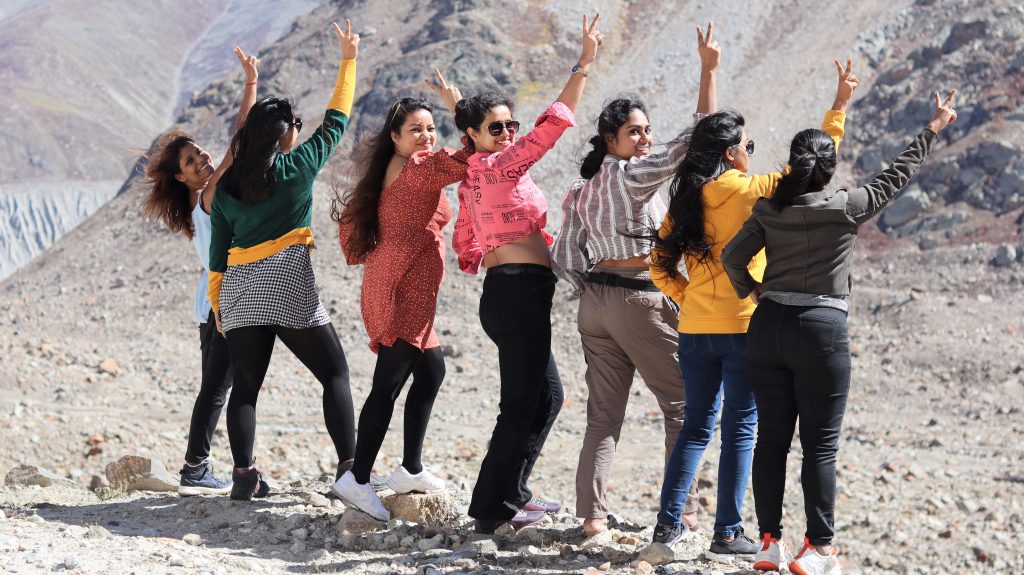 If you don't have the time to plan – check The Safarnama, Tripver, Wanderlust, and many more. 
I went to Spiti Valley, Himachal Pradesh with a travel committee called Safarnama. Initially, I didn't have the skill to plan my first solo trip, so I paid them, and they planned everything on my behalf. Their program was competitively low rate and I loved everything about them. 
9. Get Travel Insurance
 Buying travel insurance may cost you a little extra but do you know that travel insurance covers many things? Travel illness, infection, missed train or flights, injury, theft, or death. 
In the past, I never understood its importance. However, it was a lifesaver on my trip to Goa where I broke my vlogging camera and lost my purse that had Rs 5000. It was reimbursed to me through my insurance. You don't know what may happen in the future.
Read: Your Ultimate Guide: How To Plan Goa Trip For 3 Days?
Conclusion
Finally, ask yourself what travel means to you. Is it about exploring the unknown world or about fancy clothes and fancy hotels? That's fine, but fancy things come with a huge price tag. If you wish for low-budget travel, or simply make your travel about meeting new people, making friends in an unknown land, learning about cultures, and stepping outside of your comfort zone, you can make it happen!
It's not complicated, you can create a travel budget for yourself too. Remember, a travel budget is a guide, not a set of rules that you've to follow like the Gospel. Accept that we make mistakes while traveling and that's okay. Don't try to hang on to the budget rather be flexible and keep your emergency budget aside.