Your Ultimate Guide: How To Plan Goa Trip For 3 Days?
My phone suddenly buzzed up with a message. I picked up my phone and there lay the message which burdened my heart with sorrow.
Friends Trip to Goa: "Guys, sorry, Goa trip is cancelled!"
How to plan Goa trip for 3 days was all set! We planned everything for months.
Four friends and I were going to Goa.
I was so thrilled and excited about the trip.
It was my first trip with my friends; therefore I did a lot of shopping; bought beautiful denim shorts, and colourful bralets from Myntra. I wanted to click great Instagram photos.
Alas! I have already planned so much but just one single message has created a void in my hopes! All my excitement and joy were drained instantly.
I think you know the feeling right….when you are at the height of excitement and suddenly you realize that you have failed to achieve it.
It was so heart-breaking. So finally, after thinking a lot – I decided to go to Goa, solo. I talked about it with my parents. I was quite positive inside because they are supportive.
The next day, my trip to Goa from Bangalore began.
This article is how to plan Goa trip for 3 days all solo. And if you're like me traveling solo then this plan is your ultimate road map.
Goa is located on the western coast of the Indian peninsula and approx. 560 Km from Bangalore. It is one of the most popular holiday beach destinations not only among Indians but also among foreigners.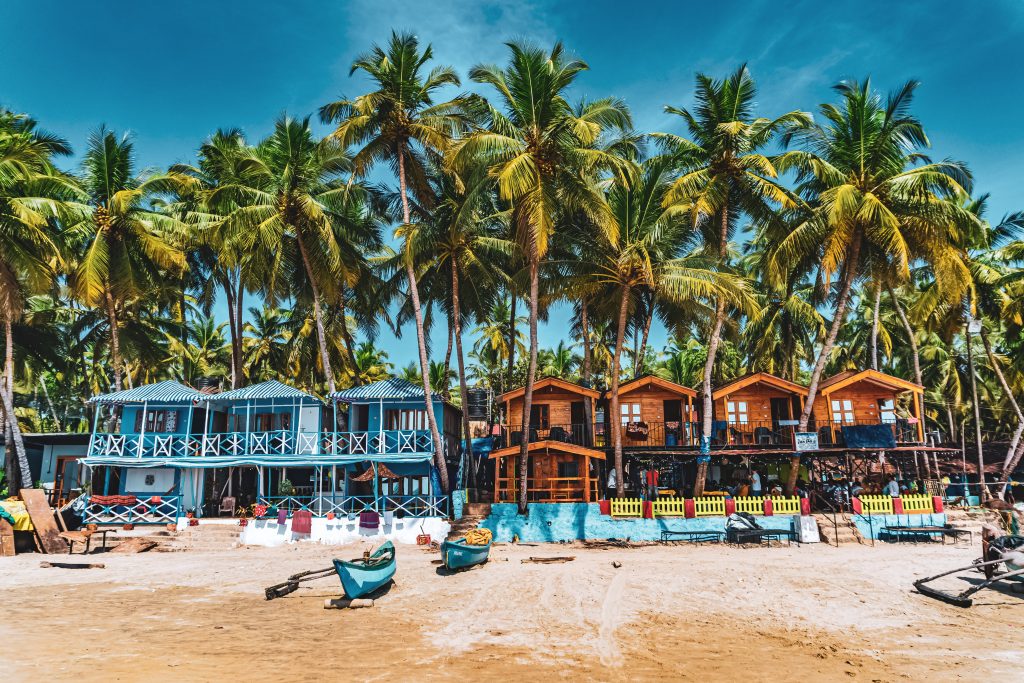 How to plan Goa trip for 3 days? Route to Goa from Bangalore:
By Road: If you are planning to reach Goa and enjoy a road trip either by bus or in a private car then you can drive via Nelamangala, Tumkur, Chitradurga, Sirsi, Ankola, and Karwar route. Choose any of the ]above route. It takes approx. 10 hours and the natural scenery which you will come across is splendid.
By train: You can book tickets for the Ypr Vsg Exp train from Bengaluru railway station to reach Goa. It takes approx. 12 hours.
I took a bus from Bangalore bus station which departed at 8 Pm which followed the route of Hubli-Anmod Ghats and reached Goa in the morning. The route to Goa from Bangalore was smooth.
I was anxious at the thought of traveling all alone. Luckily, I got the window seat.
In the morning, when the sun-kissed my face, I was mesmerized and didn't regret taking such a decision. The beautiful sceneries of Western Ghats and waterfalls startled me with their unimaginable beauty. It was my first solo trip to Goa and I reached there around 9 Am.
I was executing our exact "how to plan Goa trip for 3 days?" And, it turned out the best.
Day 1:
Upon arrival at the Goa bus stand, you can book a shared cab to reach your destination. It took me 1.5 hours to reach Anjuna, which is located in North Goa.
It is one of the lively yet uncongested beaches in North Goa. I pre-booked a hostel called "The Craft" from booking.com. My 3 day trip to Goa begins now. This place was small yet so beautifully decorated that it felt like home.
On the first day, after booking a Hero scooty, I went to Anjuna beach, had lunch at The Elephant Café, went to Basilica of Bom Jesus, St. Francis Xavier, and spent the evening at the famous lighthouse "Fort Aguada".
I drove a lot on that day and returned to my hostel around 7 Pm. I wanted to explore the place and decided to go out for a walk. I went to the beach which was a 3-minute walk from my hostel. The sound of the splashing waves, the cool breeze, made the environment so calm and peaceful.
I had my dinner at Eva Café and came back to the hostel. There were other solo travellers like me from different countries. They were all friendly and in no time we were friends. We sat together in the commonplace and played cards. It was so fun!
Completed my 1 day out of 3 day trip to Goa.
Other places to visit on the first day: Anjuna flea market, Vagator beach, Reis Magos Fort, The church of Mae De Deus, The church of Our Lady of Immaculate Conception.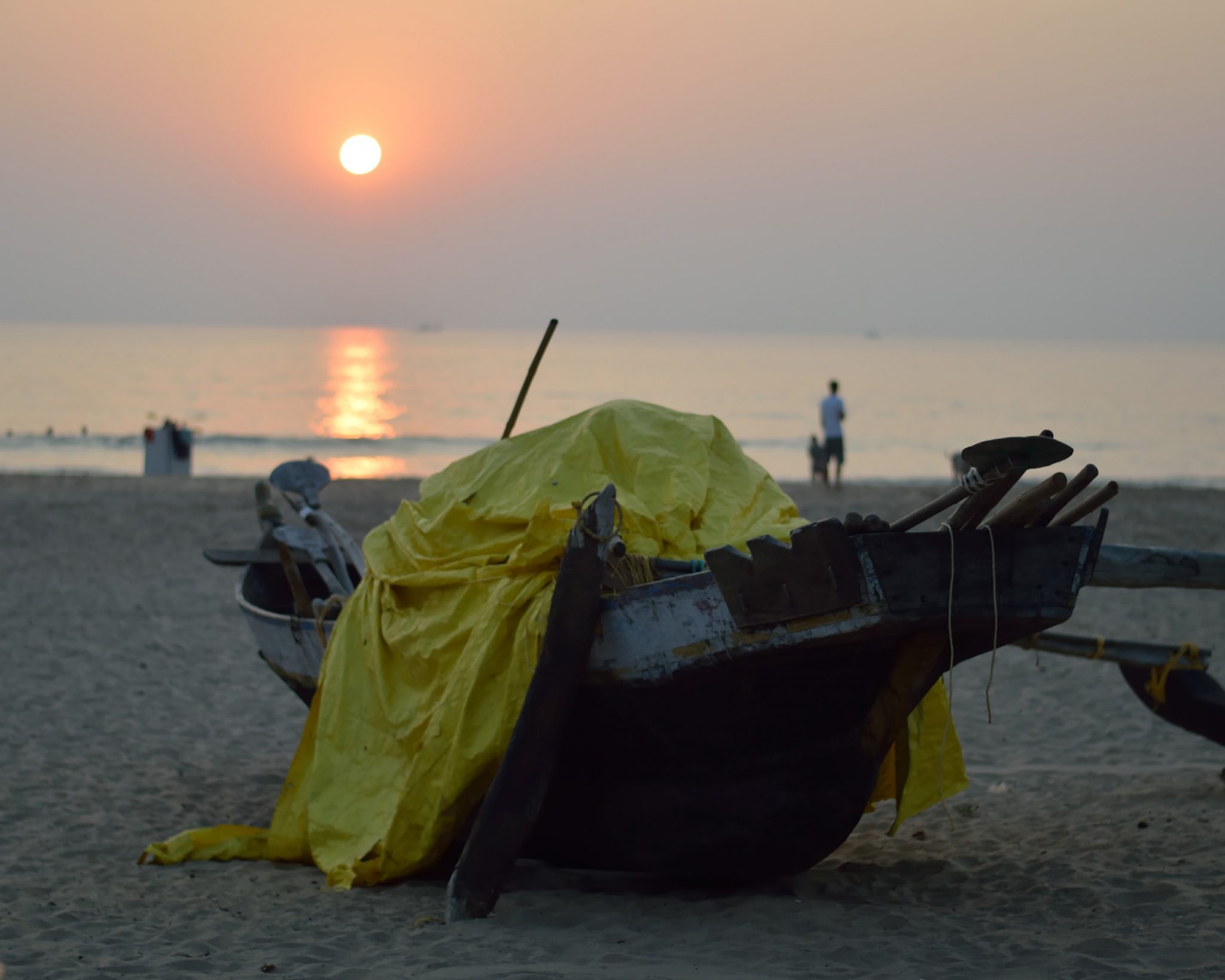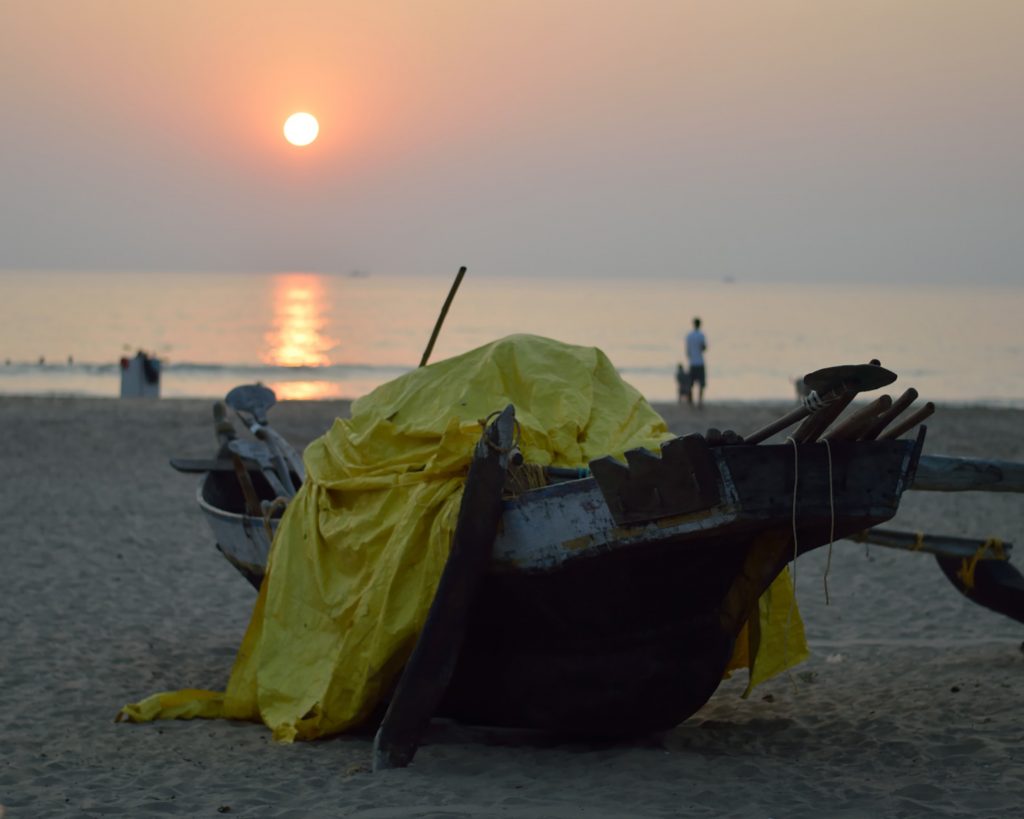 Day 2:
On the second day, you have 24 hours and you can explore beaches, some astounding beaches, sight of beautiful markets and restaurants.
I was already in love with Goa. The beautiful and eccentric beaches with rich Portuguese history, churches, old forts, and captivating nightlife stole my heart. I woke up at 5 Am and got ready to enjoy the calmness of the beach.
Guys, if you are visiting Goa then such an early morning visit is a must. The soft sand, clear skies, and the pretty view made my day.
I had breakfast at Aura beach Café and came back to the hostel to get ready for the day. To be truthful, the food there was super tasty!
There was a slight change in the plan. There was a girl from Germany and she was my roommate and we planned together to explore Goa to the fullest. I think this is also another beauty of solo traveling – sudden plans and new friends!
We went to Calangute beach and spent a few hours there. The hustle and bustle of North Goa was something that I loved. From there, we went directly to watch the Dudhsagar waterfall. The drive was amazing. The road and air were fresh and soothing.
In the evening we went to Baga beach, one of the most crowded beaches of all time. We had dinner at the Andrew's Beach Café and came back to the hostel. Surprisingly, I was not even tired.
If you are planning to visit Goa, these islands should always be on your list!
Other places to visit on the second day: Arambol Beach, Sinquerim Beach, Candolim Beach, Mangeshi Temple, Mahalakshmi Temple.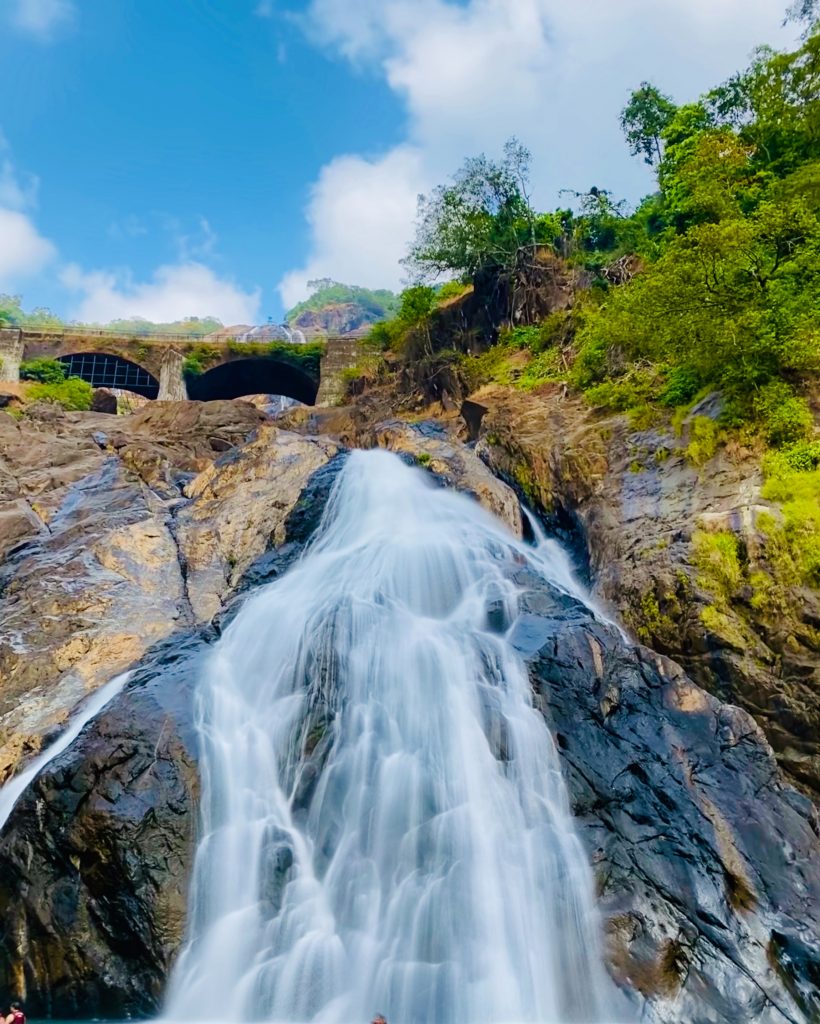 Day 3:
You can't leave Goa without enjoying it to the fullest. Get up early and make the most of the day ahead. You have only a few hours left, today is your last day!
I woke up at 5 Am and went to Morjim Beach. It took 40 minutes from Anjuna. Morjim Beach – is one of the best-known beaches in Goa especially because of its crystal clear water and large rocks.
I came back to the hostel, got ready, packed my bags, and headed towards Goa bus station. I was returning to Bangalore with a lot more memories.
I think this is the best way to plan a trip to Goa. Without compromising comfort or quality I spent the best 3 days in Goa.
Other places to visit on third day: The Temple of Bodgeshwar, Brittos Shack, and Curlies Shack.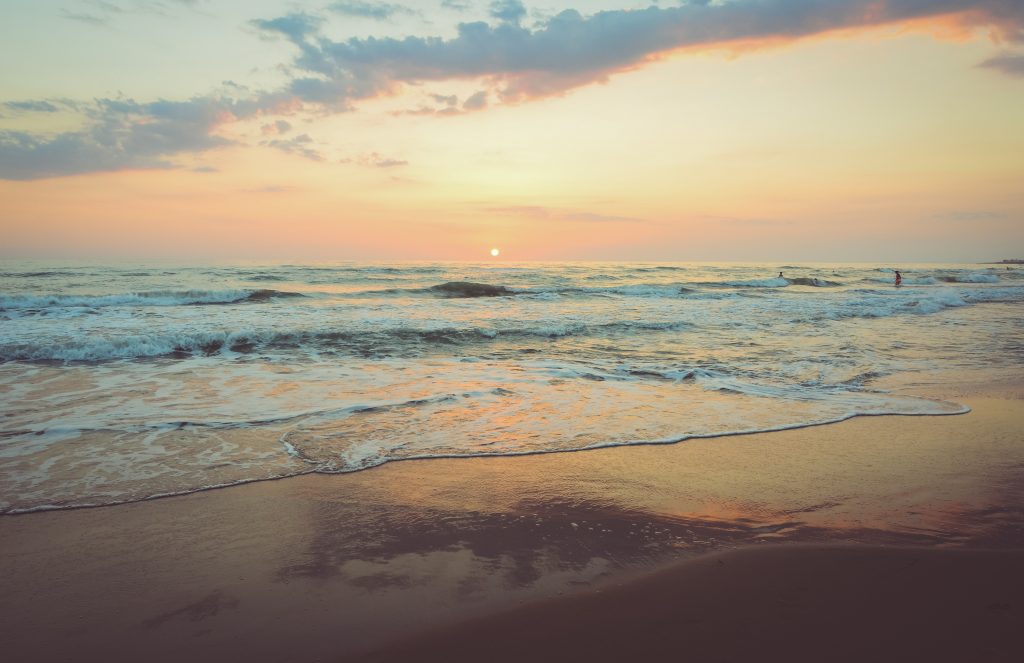 How much should I budget for a Goa trip?
Well, this varies from person to person. You can afford a 5-star hotel and spend Rs 2500 per day or spend Rs 250 per day for lodging. But, my Goa Trip cost was very cheap –
Bus trip Bangalore to Goa and Goa to Bangalore: Rs 800 + Rs 800 = Rs 1600
Accommodation for 3 days and 2 nights: Rs 300 + Rs 300 = Rs 600
Transportation in Goa for 3 days: Rs 700
Food for 3 days: Rs 1,200
Shopping: Rs 1,500 Therefore, that sums up to Rs 4,100!
If you are wondering- Is a Goa trip expensive? Then let me tell you, it's not. This place welcomes every person with whatever money they have.
What is the famous food in Goa?
The most famous foods in Goa are:
Ukda rice or Goan red rice and Goan fish curry.
Kingfish fry
Recheado' fish
Pork Vindallo
Fenny
There are even a lot more items that Goa offers.
I had the best mouth-watering Chicken Lasagna at Rocky's Café and the best cheesy tomato pizza at Andrew's Beach Café.
Don't forget to taste fenny, it is the traditional distilled liquor that is especially found in Goa. It is made up of fermented cashew and apples.
I even brought two bottles of Black dog to Bangalore from Goa. Liquor in Goa is tax-free; therefore, you can get liquor at a very low price.
What are the places to visit in Goa?
Apart from the beach, you can also visit some other places like Panji, the capital of Goa. This place is famous for churches, forts, casinos, and old buildings. Some of the other few places are:
Resig Magos Fort
Adil Shahi Palace
At Margoa you can visit –
Municipal Garden
The Holy Spirit Church
House of Seven Gables
Mostly, I spend my 3 days on beaches like Anjuna, Baga, Morjim, and Calangute beach.
What should I wear in Goa?
This is my favourite question. You can wear whatever you want. No one will ever tell you about your clothes. Wear anything that comforts you. Goa's climate is tropical; therefore, you won't experience cold winters. Throughout the year, it has hot warm afternoons and cool nights.
I went to Goa in October. On the first day, I wore denim shorts and a little cute blue HM t-shirt. On the second day, I wore a knee-length yellow frock. On the third day, I wore my denim and a white vest.
Conclusion:
If you are wondering how to plan a Goa trip for 3 days, then I hope this will help you to plan. Know that in life sometimes unplanned things can give you so much more than you ever thought of. It's time to bid adieu.