Everyone views India differently. Nonetheless, I would like to inform you that India is safe to travel to.
However, India is not confined only to the Nirbhaya case; rather it is the most secular state and safe to travel for solo female travellers.
Before I started my travel journey, I didn't realize that I would be saying this to my readers because I was too scared about security.
Going around Bhutan, Nepal, and India, I realized that the world outside is not that bad. You need to let your hair down and allow the ecstatic experiences to engulf you.
India, from low living cost, exotic mouth-watering food to unimaginative landscape, different culture helps you to re-discover yourself.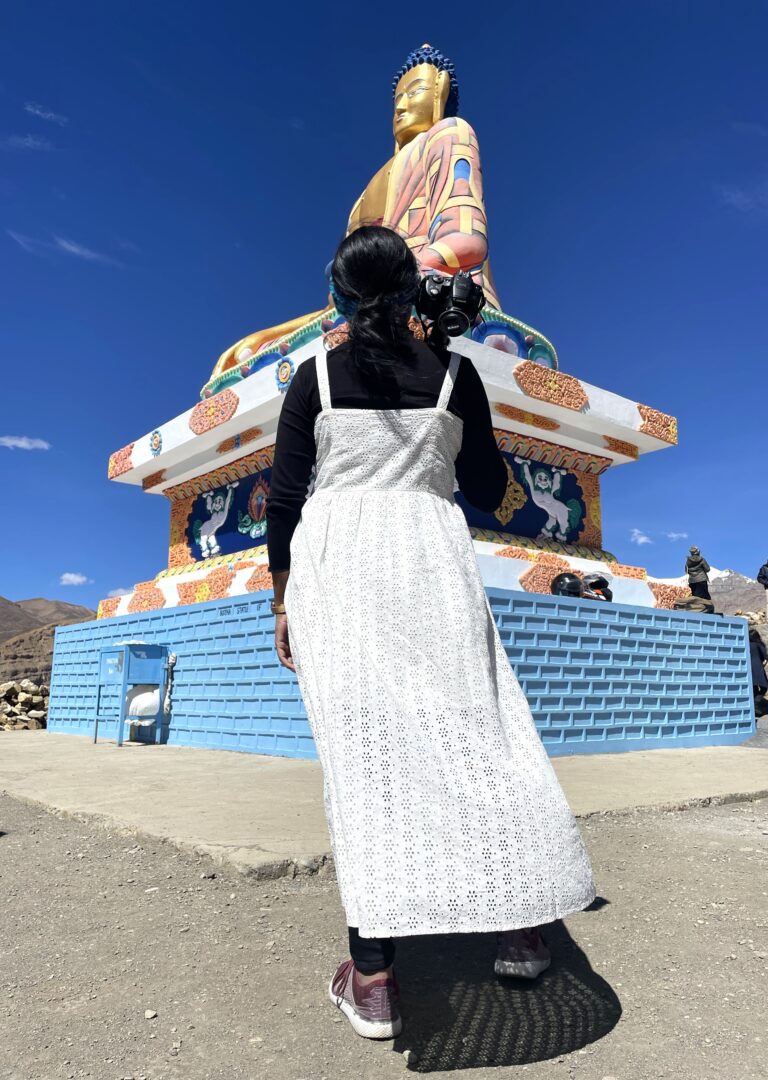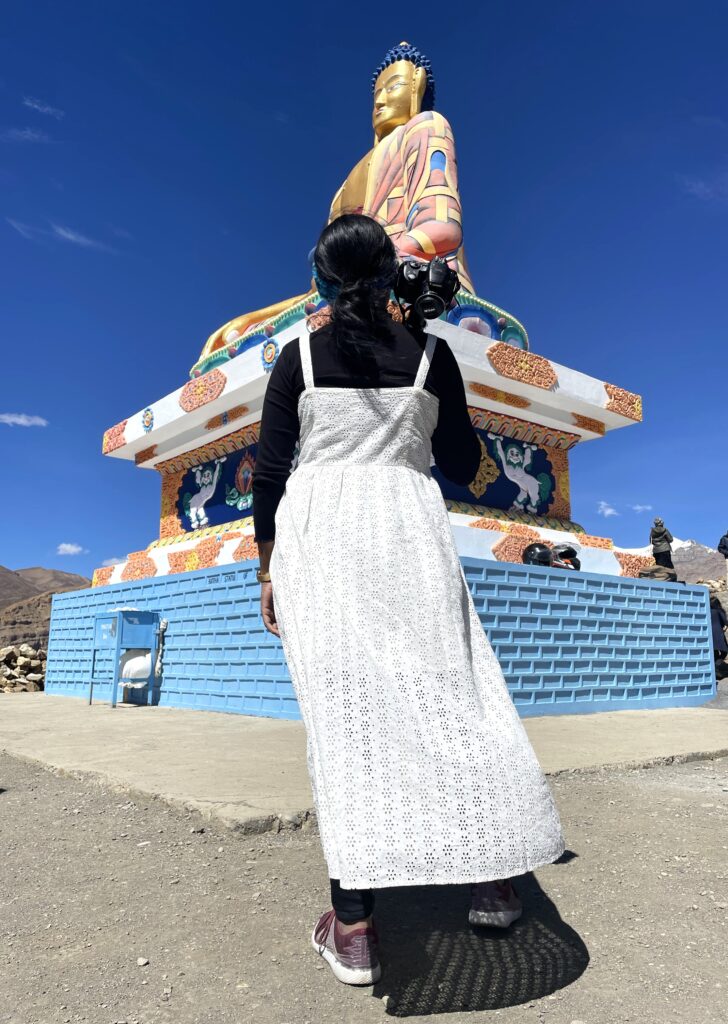 Therefore, let your wings be free because the beauty of India is beyond your imagination.
Here, I'm going to tell you 9 safe places to travel in India from North to South and East to West. These places are easily accessible as well considered as among the safest parts of the country.
Read: 5, Best Places for Solo Female Travel in India
Safe Places to Travel in India – North India
1. Rishikesh, Uttarakhand
Best time to visit Rishikesh: February to March, and October to November
The warm sun, sound of the rushing Ganga, mountains, authentic sadhus – Rishikesh allows to soak yourself in the peace!
Rishikesh is the most relaxing place on the bank of River Ganga across the Lakshman Jhula and Ram Jhula. The town is famous among Indians for its beautiful Ganga Aarti, where people worship and show gratitude to the river. Every evening, as dusk descends, Rishikesh decked up with sweet fragrances, prayers, diyas, hymns, and chants.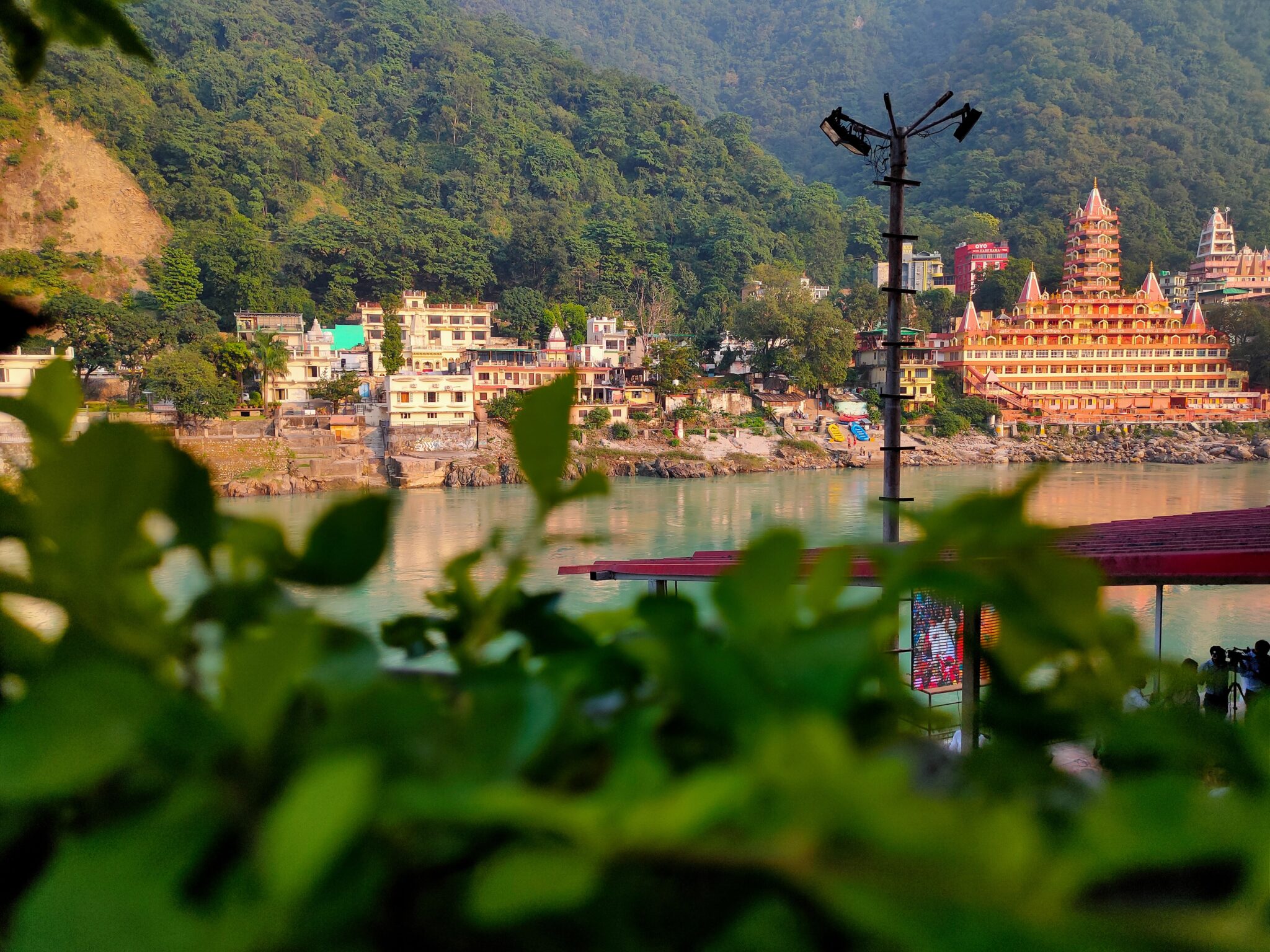 Rishikesh lures foreigners who get attracted by ashrams, spirituality, pristine nature, adventure sports, yoga classes, and meditation. Rishikesh, the small town in Uttarakhand, is marked as one of the safe places for solo female travellers in India. Starting from Ayurveda healing, energetic healing, and reiki, to spiritual rejuvenation, Rishikesh has it all.
Things to do in Rishikesh:
A relaxing walk from Ram Jula to Lakshman Jula with a camera in hand and clicking pictures of the nature and sadhu huts (half an hour walk)
Watching the Ganga Aarti at Triveni Ghat and visiting Mahadev Temple, and Shri Trayanbakshwar
Click the picture at Neer Garh Waterfall
Stay at Sivananda Ashram in Rishikesh to indulge yourself in meditation and a relaxed schedule
Café hopping – My personal favourite is Ellbee Ganga View and Little Biddha Café
Spend the evening at Beatles Ashram, capture the beauty of the place
River rafting at Shivpuri and bungee jumping at Mohan Chatti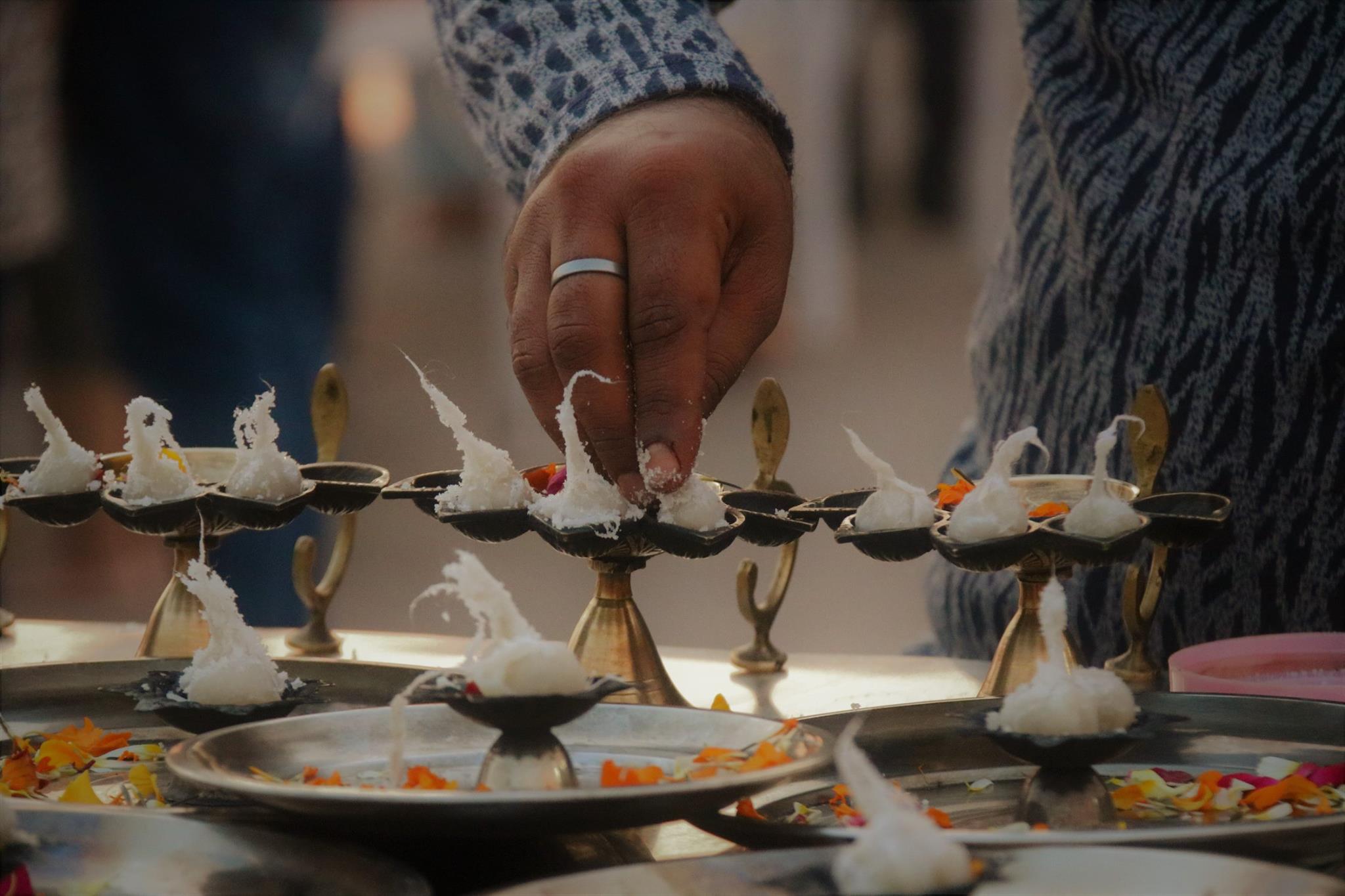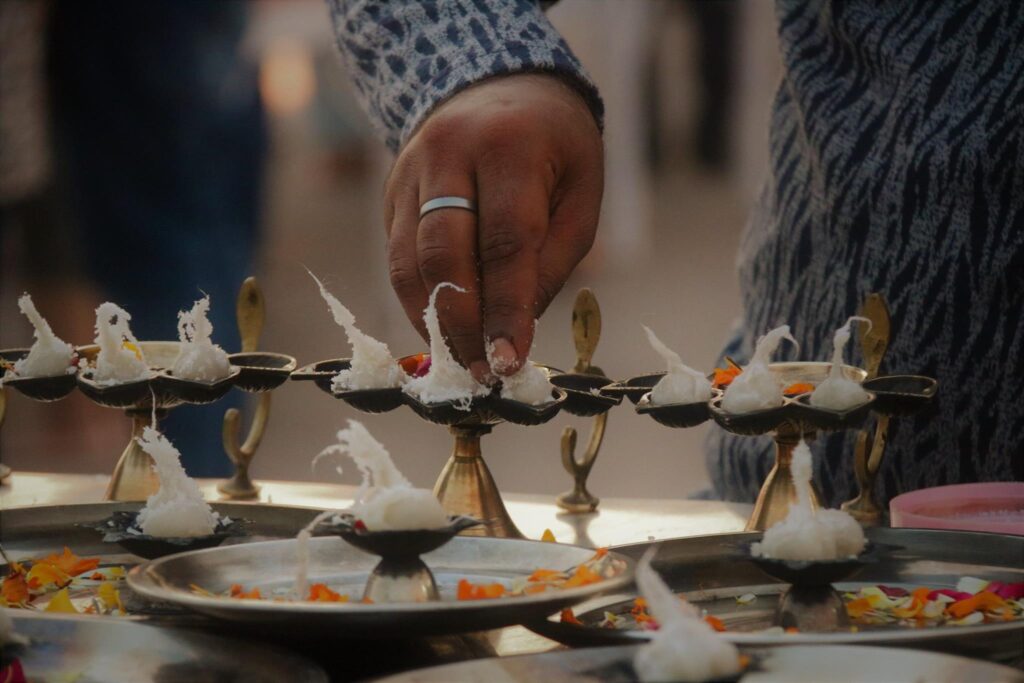 Where to stay in Rishikesh?
I would highly recommend you to stay at Shiv Shakti Hostel; I stayed here in a 6 bed mixed dormitory for three days for just 365 Rupees per day. You can also opt for private rooms that will cost you around 1000 Rupees including taxes.
My friends were staying at Live Free Hostel; however, I found it too costly for budget travel in India and also it is far from the main road.
My friend from Germany who was staying at Shiv Shakti hostel with me for three days went for Ashram accommodation and found The Omkarananda Ashram, at Laxman Jhula Bridge clean and the environment friendly.
Rishikesh ranks 81.32 on the safety index. Therefore, Rishikesh is a safe place in India to travel.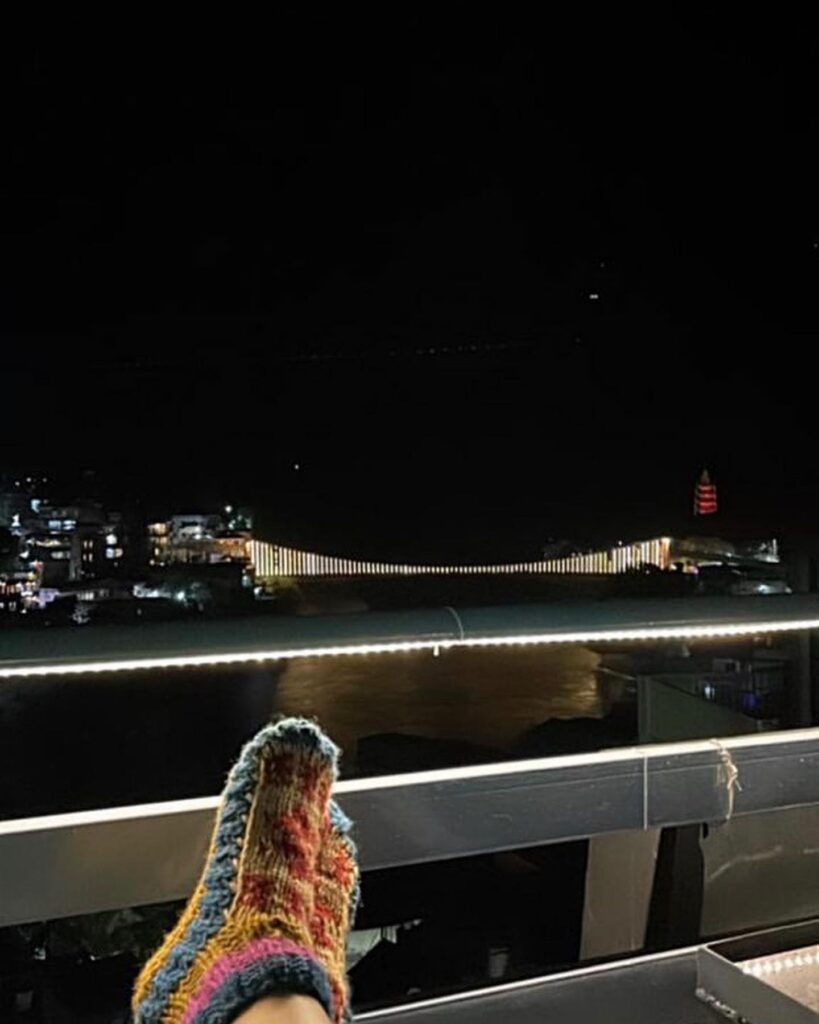 2. Nainital, Uttarakhand
Best time to visit Nainital: February to March, and October to November
Lose yourself in the hazy streets of Nainital – covered by the mountain on three sides, a remarkable gorgeous lake, fresh cool air, and nature's bounty.
The famous historical lavish hill station Nainital is one of the safe places to travel in India as it has recorded 88.2 in terms of the safety index. I was so amazed by the beauty of the place, gothic architecture, sumptuous scenery, and immaculate landscape. Nainital is also a spiritual place in India, as it is believed that Goddess Sati's eyes had fallen.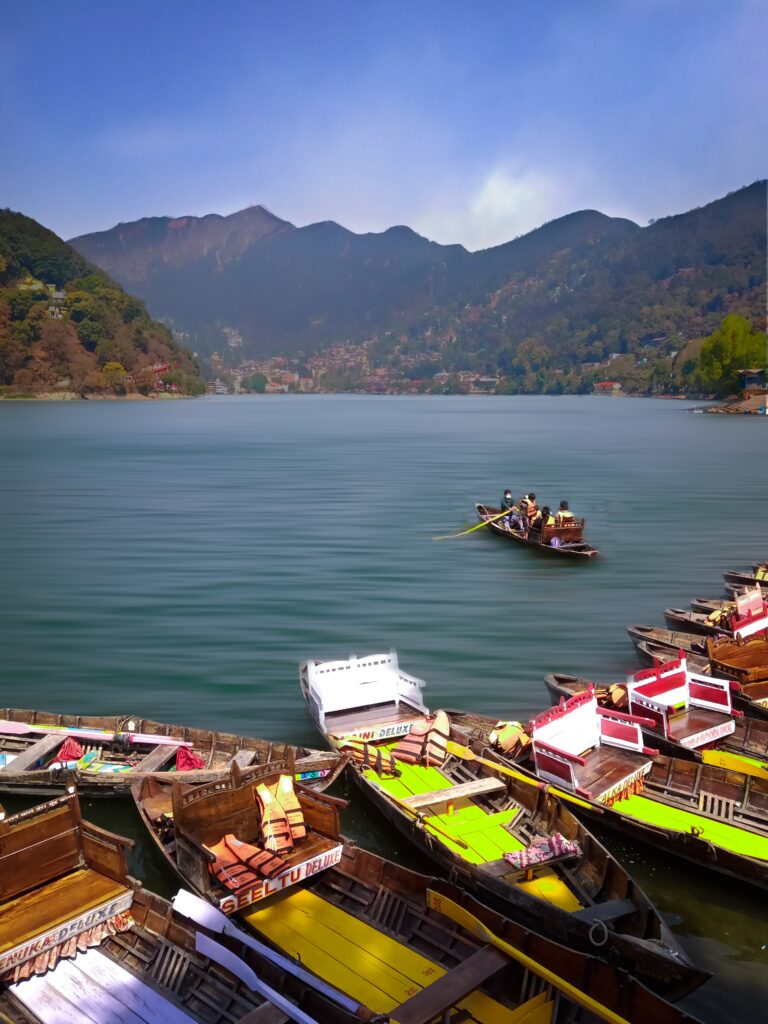 With the scenic surrounding, peaceful vibe, tranquil lakes, and welcoming inhabitants, Nainital is the safest place for female solo travel in India. I came here solo in the month of September, the plethora of opportunities helped me to unwind and fall in love with myself. In Nainital, you can enjoy the graceful plains as well as mountains.
Things to do in Nainital:
Trekking is the best free thing you can do in Nainital to unwind the true essence of nature. I would recommend you to go for Snow View Point Trek, and China Peak, Kainchi Trek.
Nature walks just around the roads of Nainital, believe me, there is something very mysterious about such mountain walks. You feel so magical after that.
Boating at Bhimtal and Naini or visit the cascading waterfall in Mukteshwar
Visit Nanda Devi Temple, Hanuman Garhi Temple and Jama Masjid in the evening to witness the spectacular sunset
Do not forget to shop the souvenirs and woollen clothes from the Tibetan market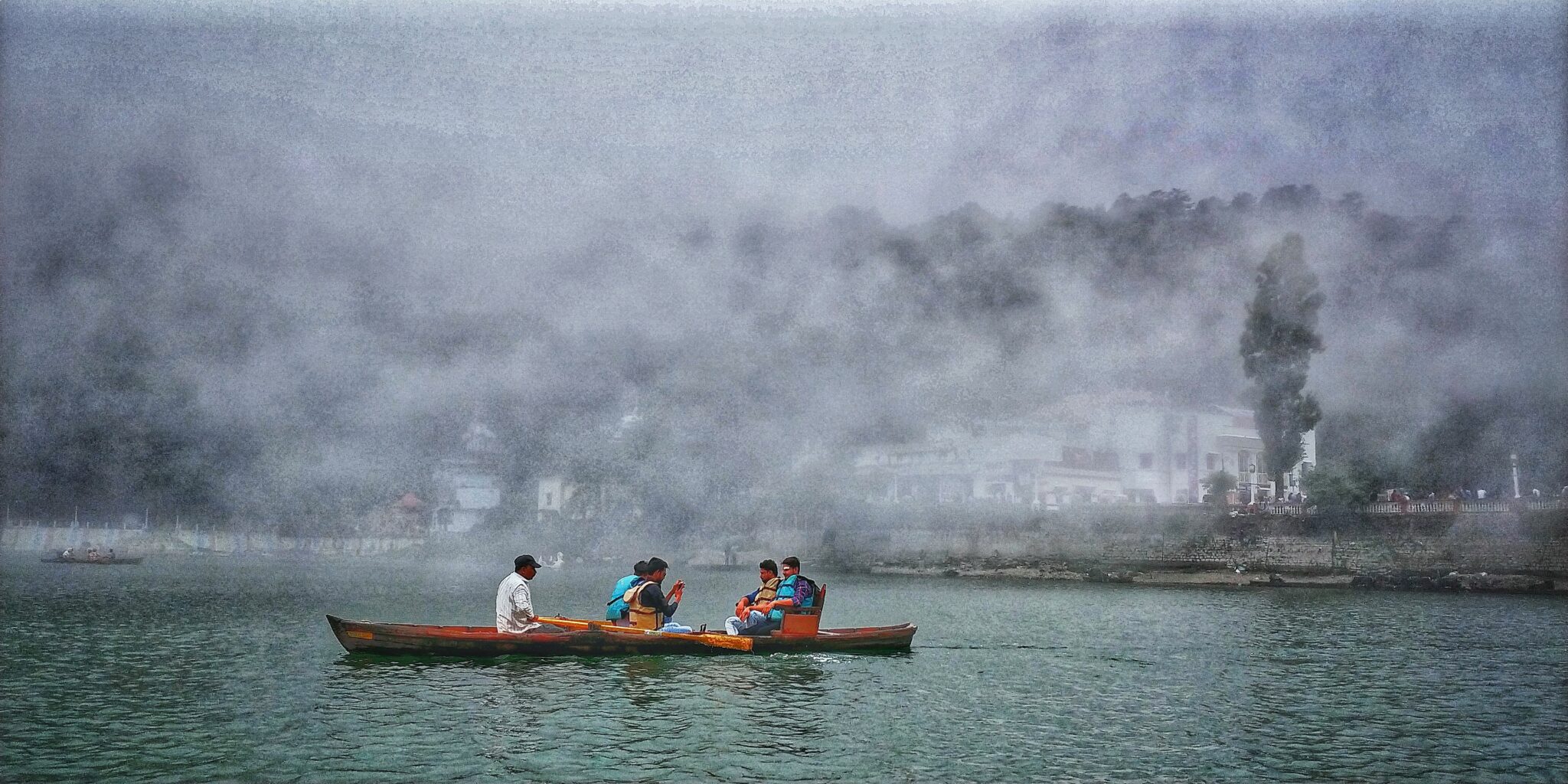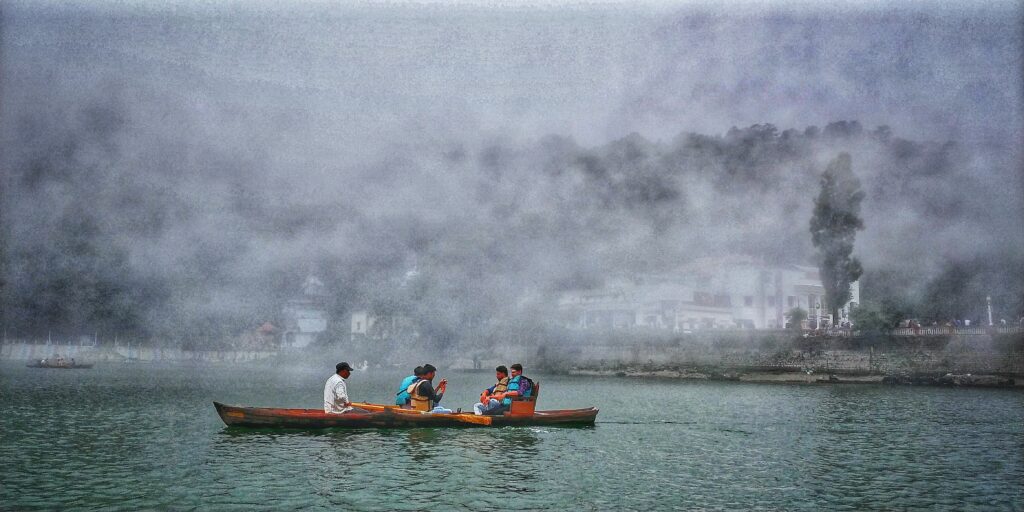 Where to stay in Nainital?
I stayed at goSTOPS Nainital and really liked it. I love that the place beautifully vibes the true essence of Nainital in the decoration, and posters. The place is so colourful and fun that it motivates you to try new things and indulge in fun. The 6-bed mixed room dorms are only at 649 Rupees.
If you want to stay at a hotel then you can check out The Naini Retreat. I made a few friends and they were staying there. They had so many good things to say about the place. I would definitely consider this place next time my visit to Nainital.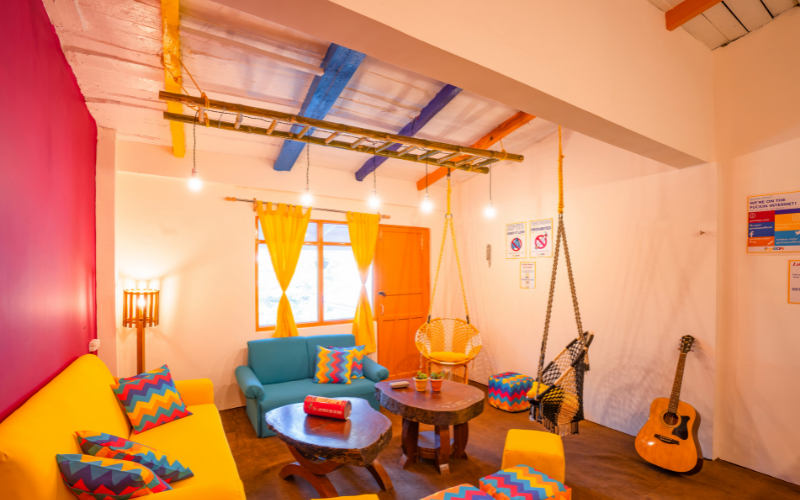 Read: The Guide: How to Travel with Dog in Train in India?
3. Dharamshala, Himachal Pradesh
Best time to visit Dharmashala: March – mid June
The safe haven of the Dalai Lama, thick deodar forest around Dhauladhar ranges- Dharamshala is one of the safe places to travel in India. Enjoy the stunning jaw-dropping picturesque destination, McLeod Ganj.
On the edge of Himachal Pradesh sits Dharamshala, a place of colourful monasteries, temples, waterfalls, lakes, trekking spots, and a Tibetan market. McLeod Ganj, Dharamkot, and Bhagsu, everything is within the radius of Dharamshala. I would recommend you to stay at McLeodGanj and explore all these places.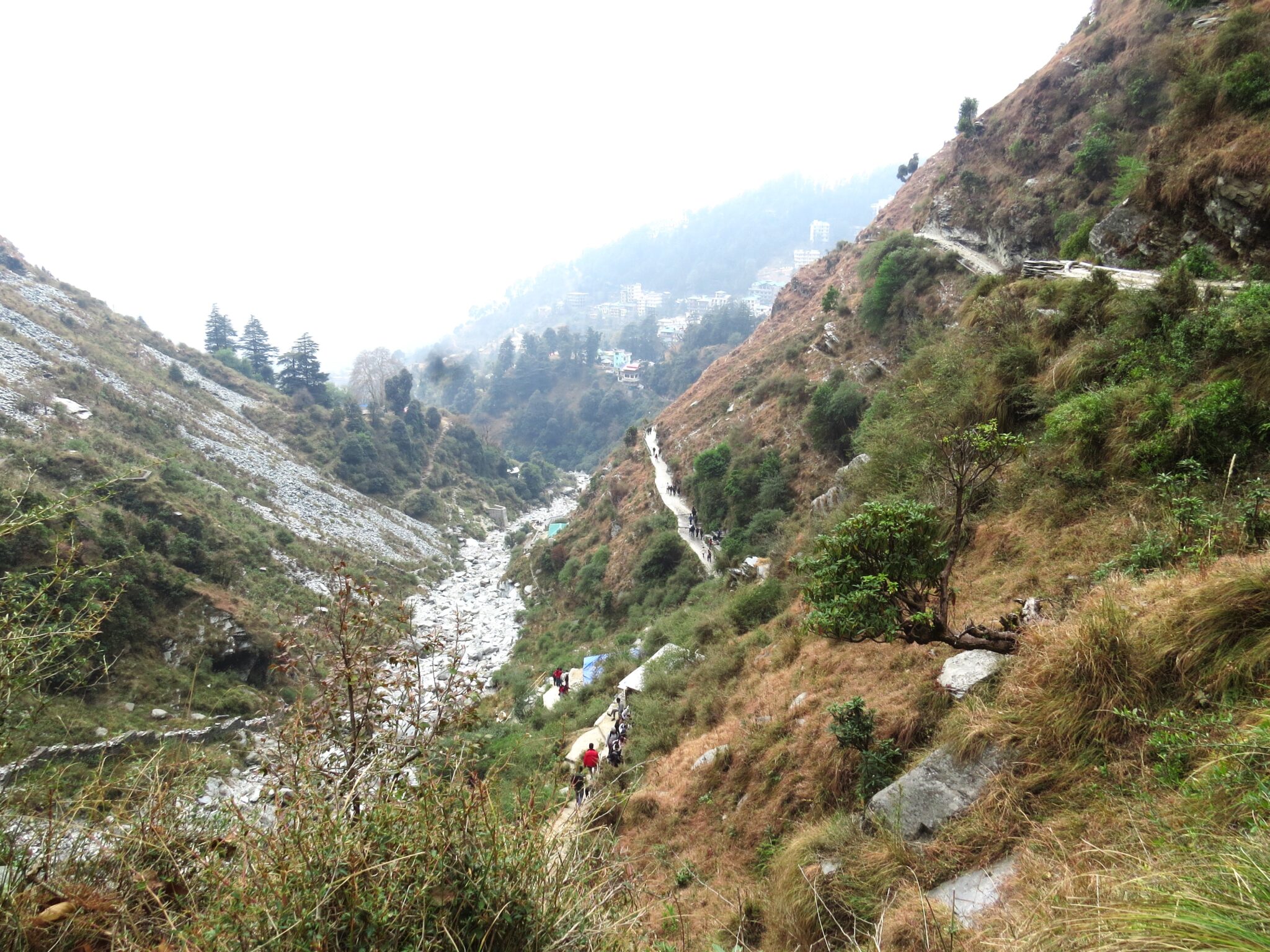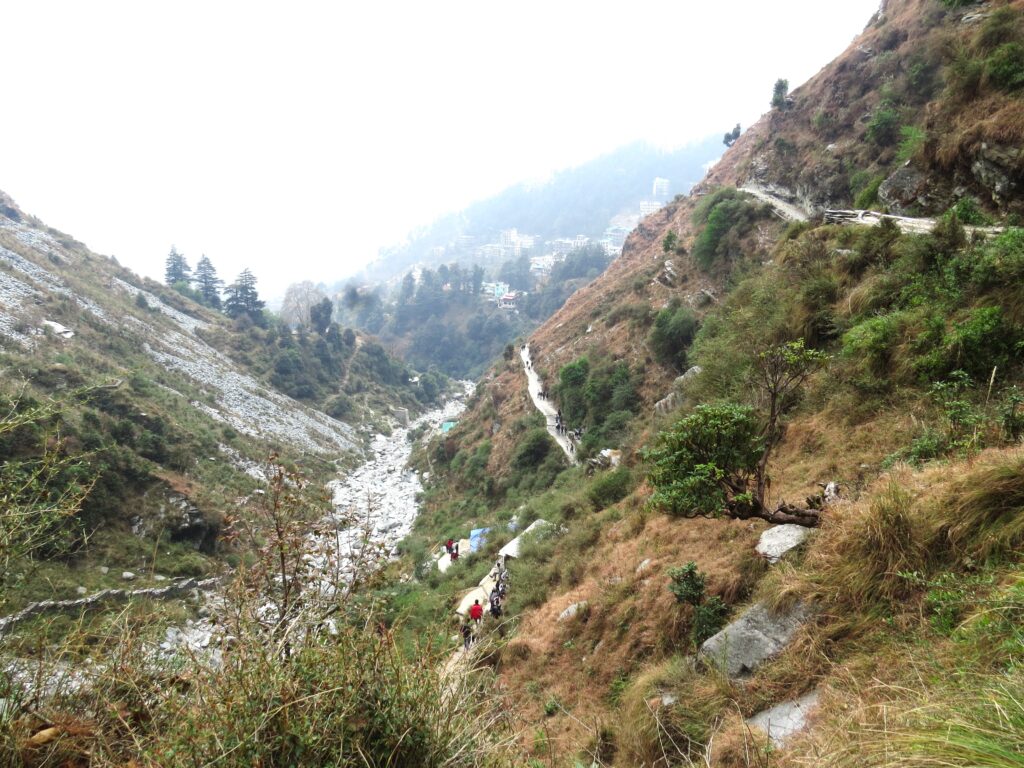 Dharamshala and McLeodGanj record 70.83 in terms of safety index, hence it is one of the safest places for a solo trip in India. The snow capped mountains view and the Triund trek, why I visited Dharamshala, stole my heart. McLeod Ganj will always be close to my heart, the place not only gave me the best travel memories with my school friends but also I met someone who became the most important person in my life.
Things to do in Dharamshala and McLeodGanj:
Explore the Dalai Lama complex and converse with the Buddhist monks. You will see them starting from temples, and monks, to streets.
Walk from McLeod Ganj towards Bhagsunto to witness the gorgeous cascades waterfall, and the famous temple (2 Km). There are taxis available, but I would recommend you to walk and enjoy the mountain view on the way
Climb and walk towards Dharamkot. You will get taxis, they charge 150 Rupees. Check out the local market
Go for the Triund trek, which I did. I went there on 26th December, 2021. I stayed there at night (camping), it was an amazing experience. Remember to carry warm clothes.
Dharamshala is famous for momos and Thukpa, have it as much as you can. Do not think of calories!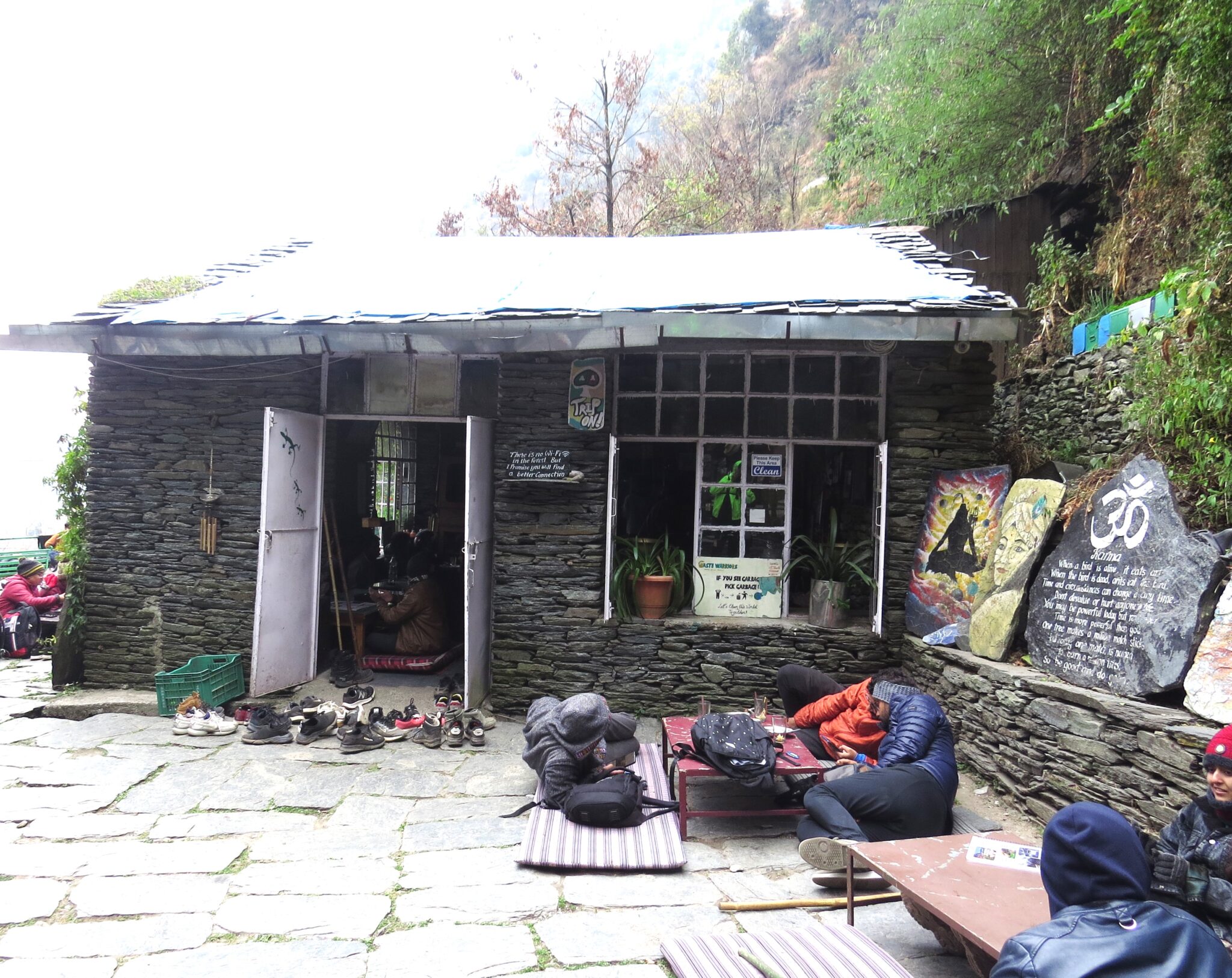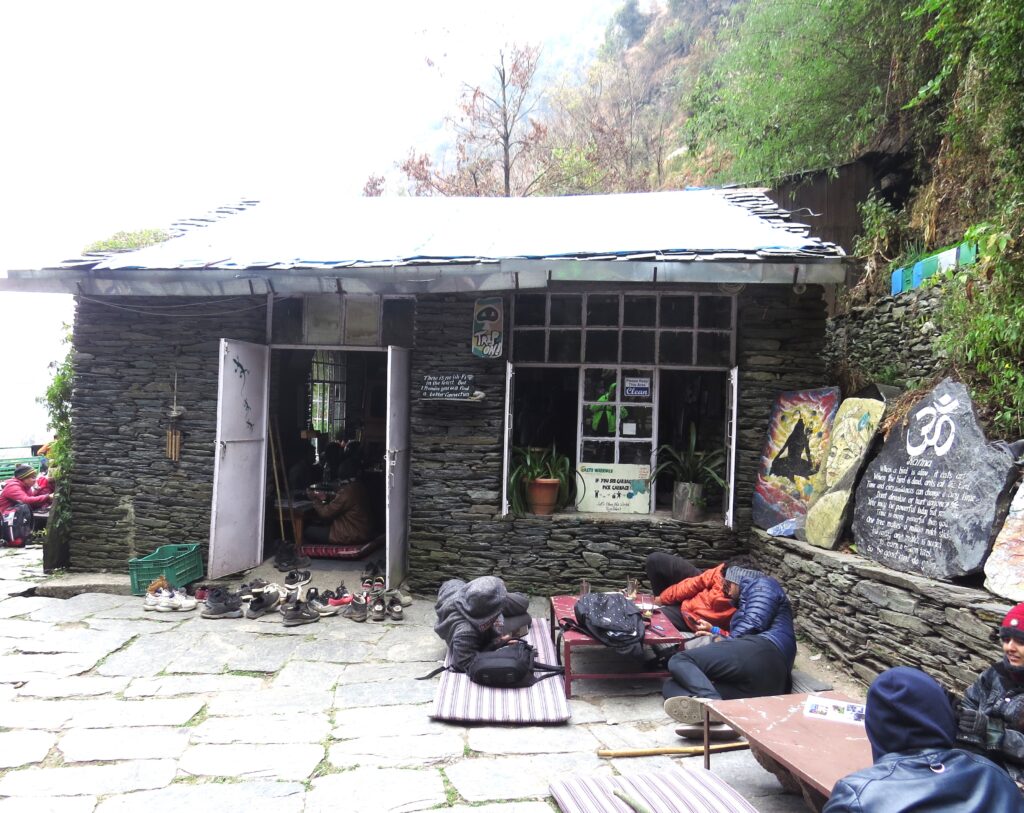 Where to stay in Dharamshala?
For accommodation, choose McLeod Ganj. As McLeod Ganj has a lot of options to choose from. I stayed at Hostel Traingle Flocks and whilst I am a huge fan of the hostel because the owner Happy and her girlfriend have made my stay so memorable. The dorms were so cheap and clean and hygienic.
I heard a few bad things from my friends staying at The Zostel, McLeodGanj. First, you have to trek 20 minutes to reach the place and the hospitality was also not good. Therefore, for people who are not physically fit, I won't recommend this place.
In terms of the hotel, you can choose D's Casa in McLeod Ganj. I saw photos of this place in real life, it seemed good. I would highly recommend tour in McLeod Ganj, it is one of the safe places to travel in India for girls.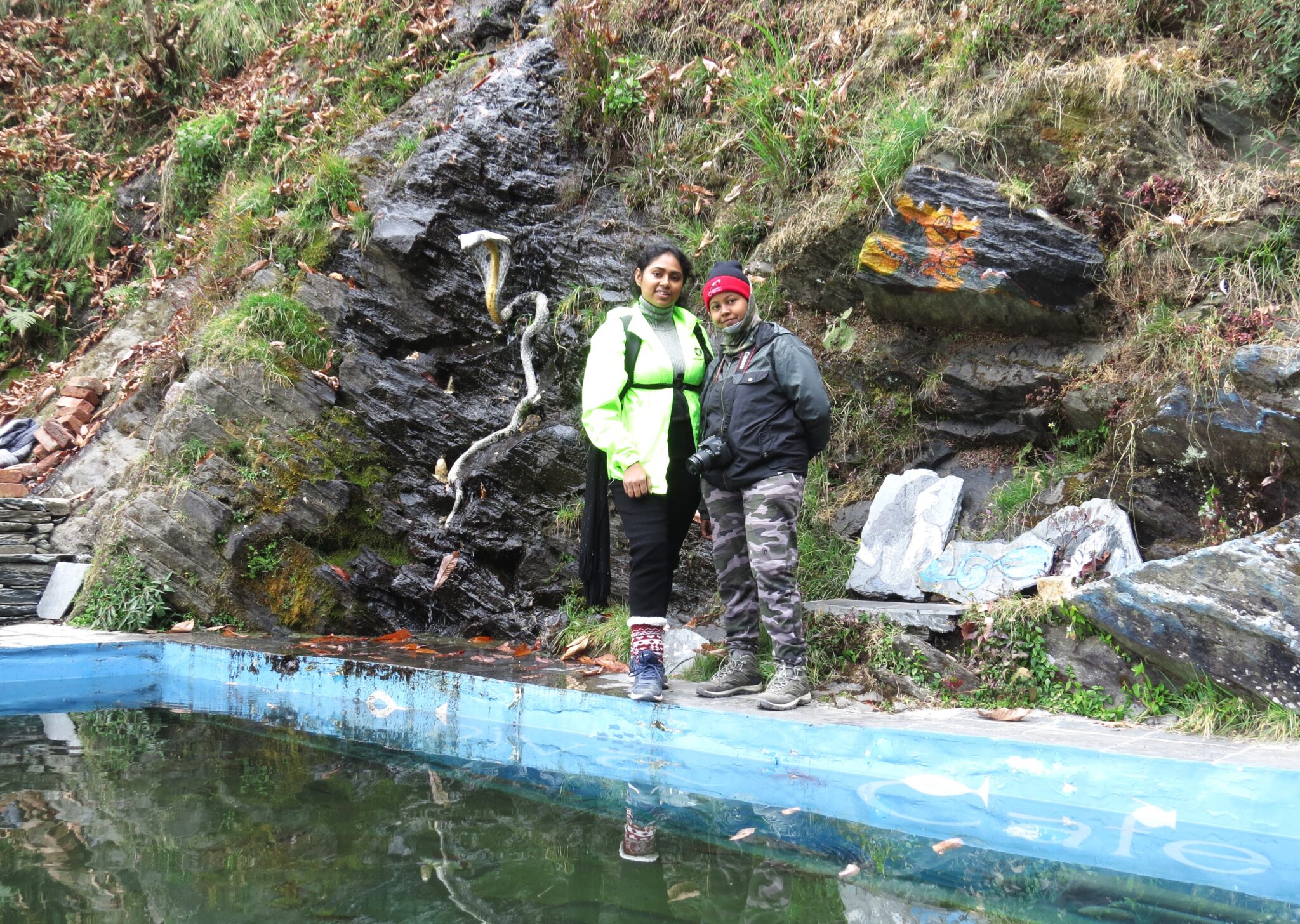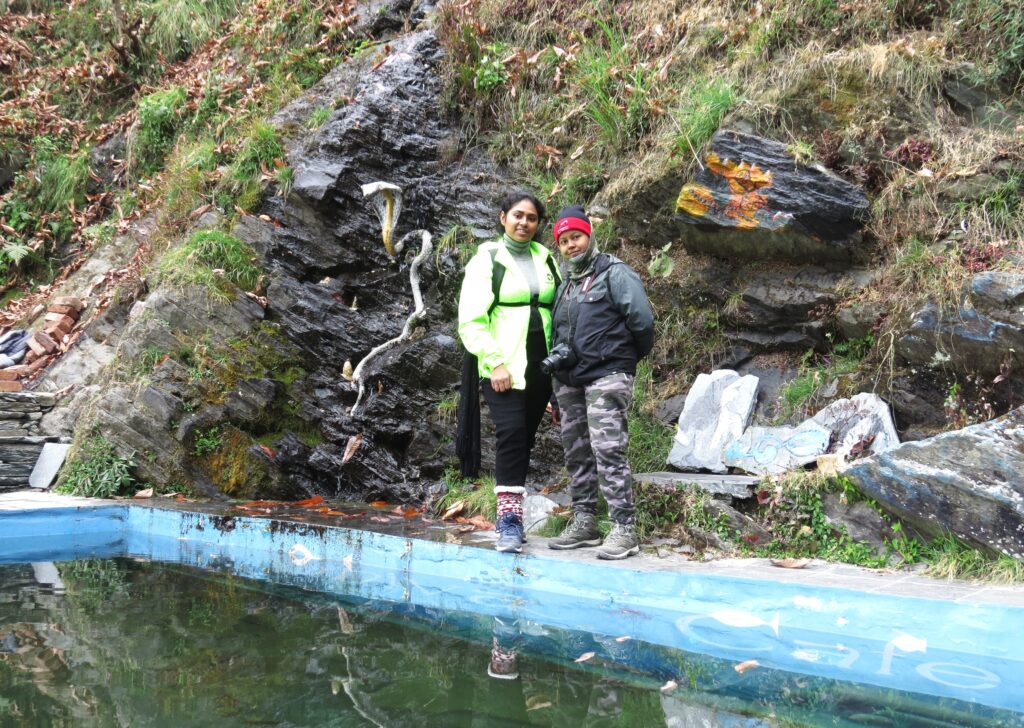 4. Leh, Ladakh
Best time to visit Leh, Ladakh: June to September
The barren landscape with scintillating monasteries, clear blue sky, and snow-covered peaks of the Greater Himalayas and Karakoram ranges – Leh, Ladakh is a magical.
You will be surprised to know that Leh sits at a 3505-metre altitude with rough and rugged terrains and is well known as a cold desert. As per the report released by NCRB, Ladakh has recorded only 403 crimes marking the lowest crime rate in India. Therefore, Leh, Ladakh is indeed one of the safe places to travel in India.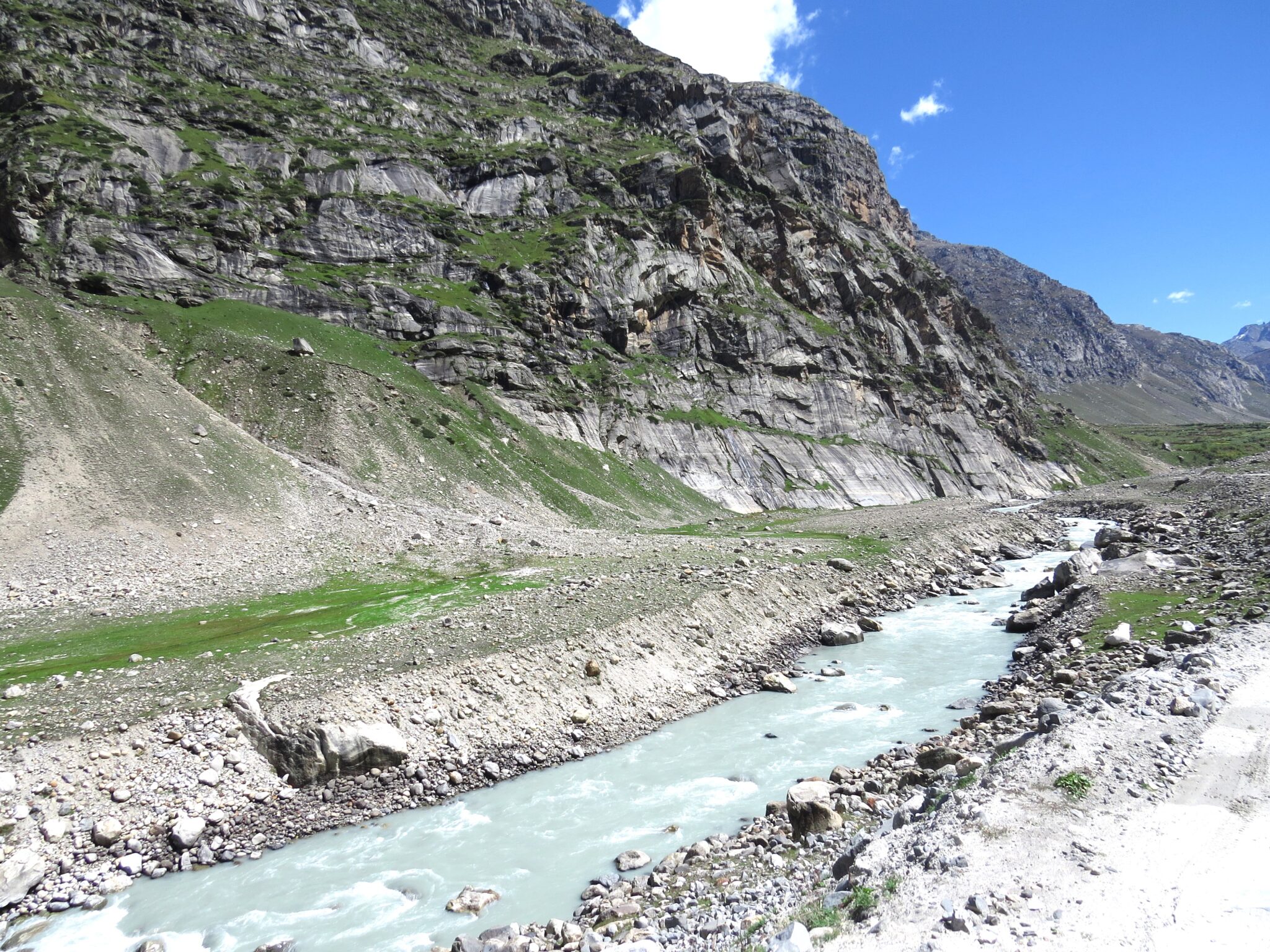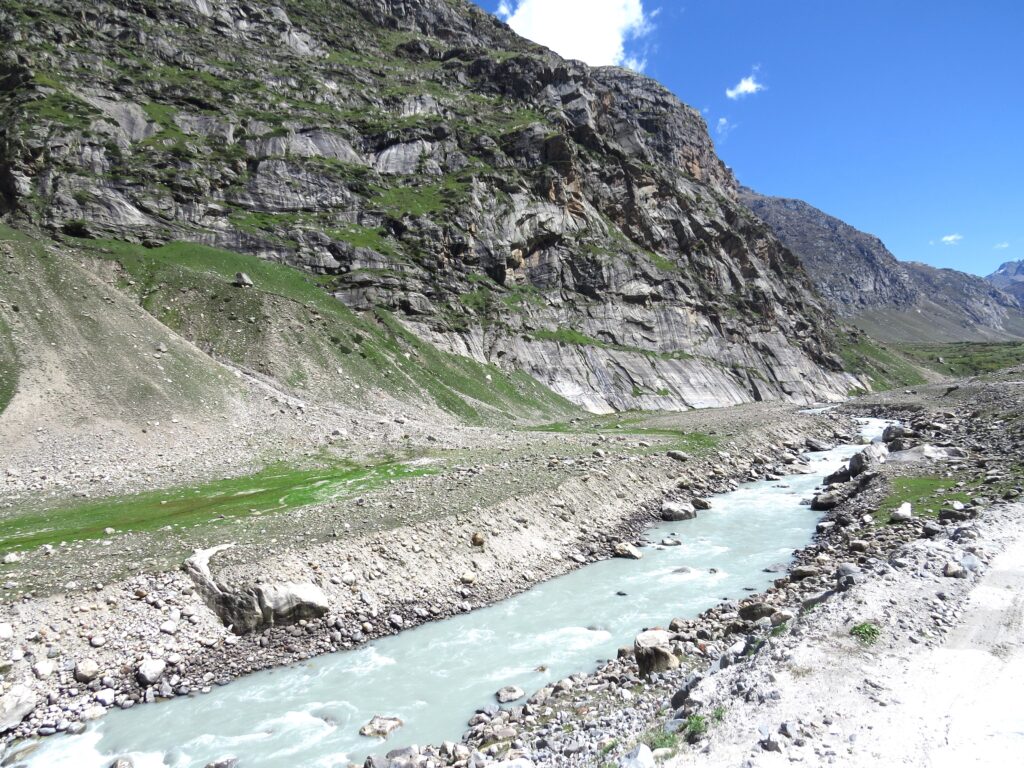 Moreover, when you see monks and Tibetan monasteries surrounded by lush meadows, apple orchards, and lakes, you know that you're in a fairyland. The panoramas of Leh, Ladakh are completely different from other places in Himachal. The population is around 144,120, moreover, the warm hospitality of the people makes Leh a safe place to visit in India.
Things to do in Leh, Ladakh:
Bike or car trip from Leh through barren mountains, blue-white skies, and calm water to Korzok, Nubra, and Hanle
Book the tickets for river rafting in the Zanskar River
Drive to Pangong Tso and sit there and inhale the beauty all around.
Get a ride on double-humped camels in Nubra Valley and drive to Summer to witness the beautiful sunset
Stay at Turtuk, a small village that grows apricots, blueberries, and cherries.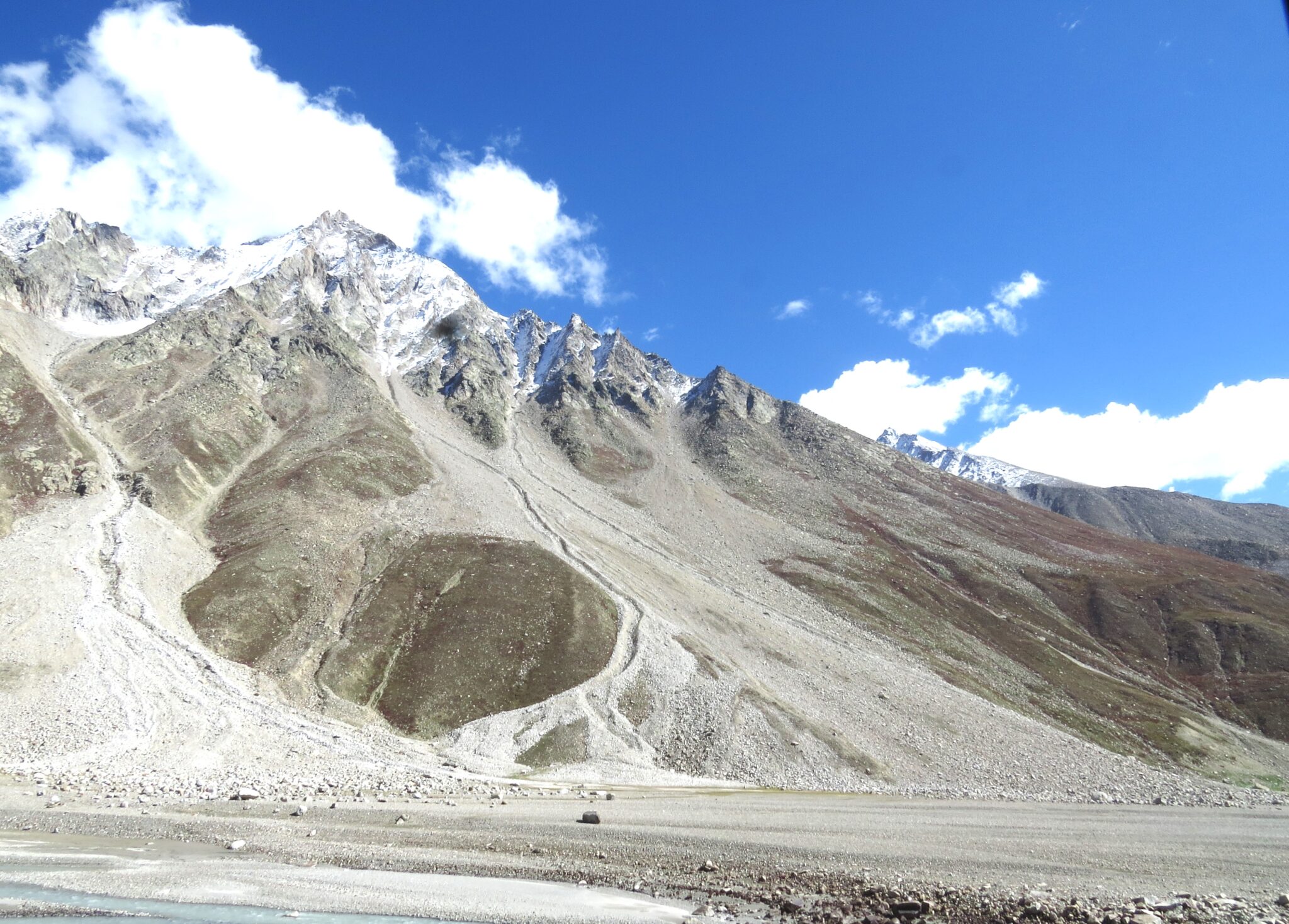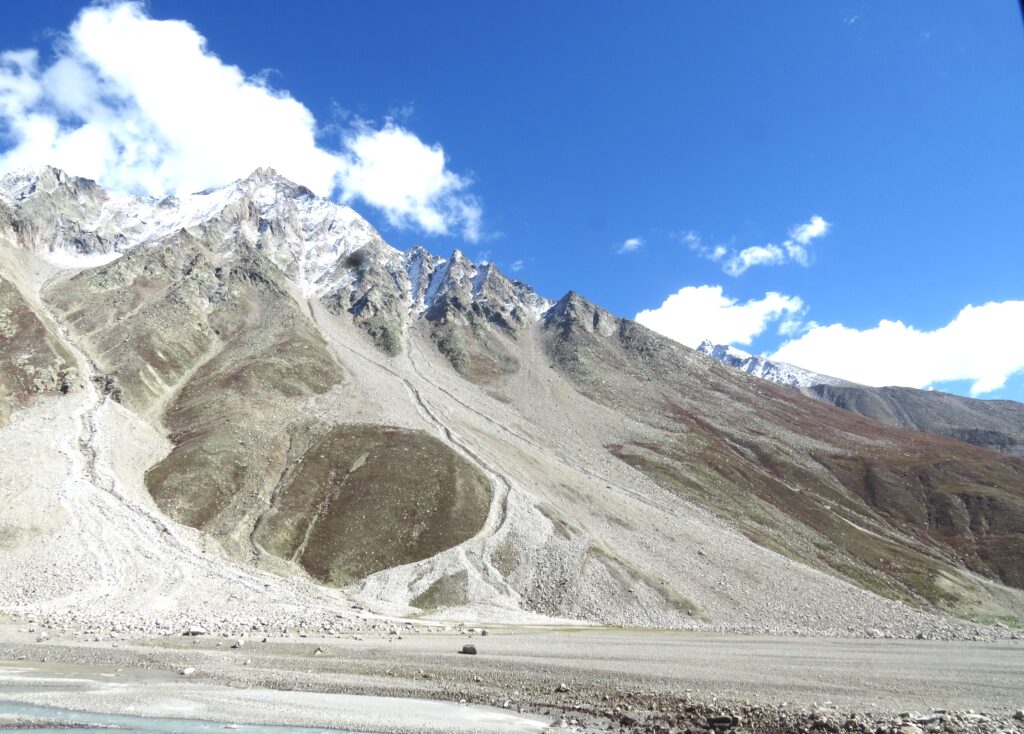 Where to stay in Leh, Ladakh?
You can choose to stay at Woosah Hostel. I choose to stay in The Himalayan Bunker which is a few minutes' walk from the Leh airport. I would recommend you to choose this beautiful property surrounded by humble people.
The rooms are decent and from the terrace, you can witness snow-capped peaks and coniferous forest. And, do you know how much it cost? only 400 Rupees. However, I heard a good review about Zee Guest House, though I have never visited there.
Read:How to Travel in India with Low Budget? Budget India Travel Tips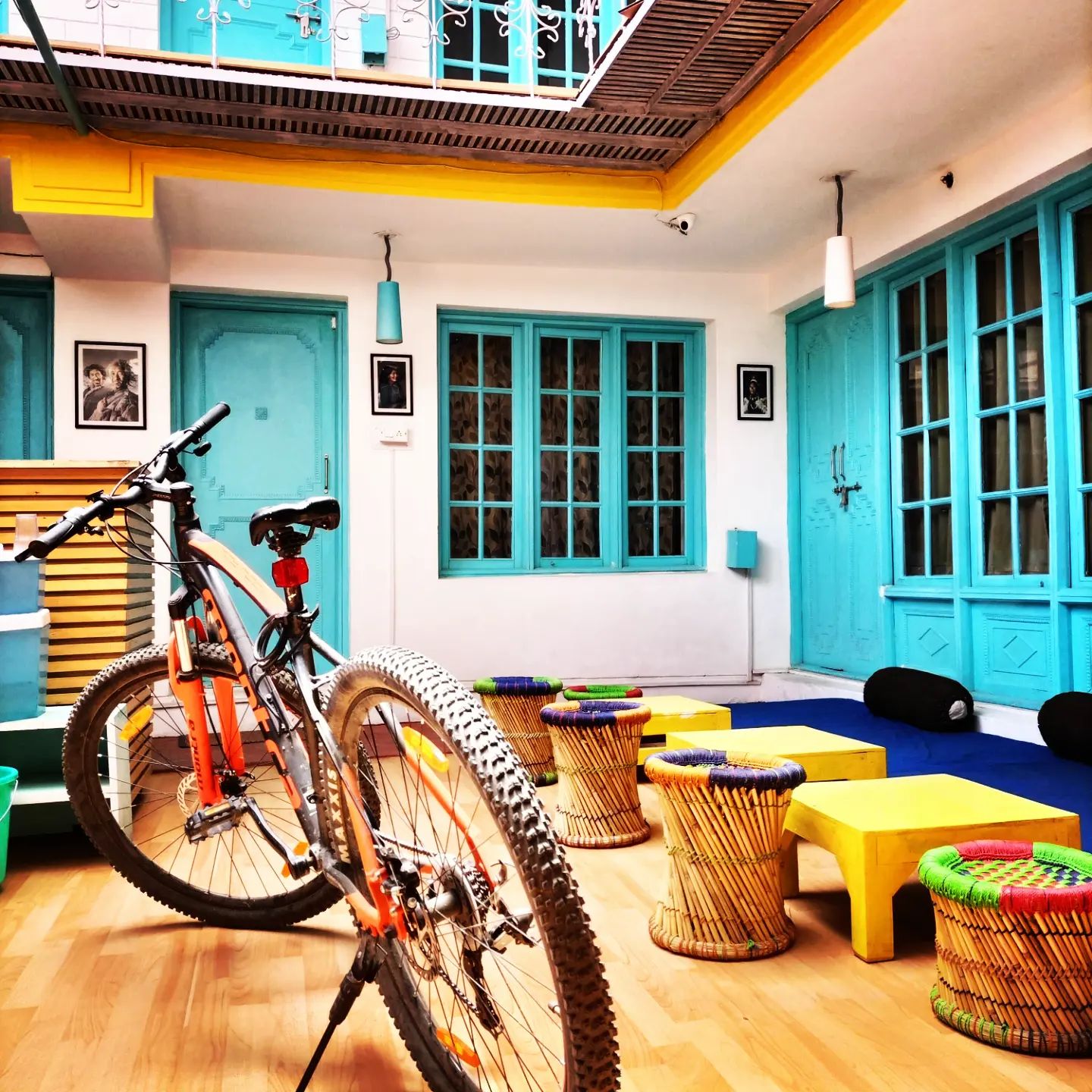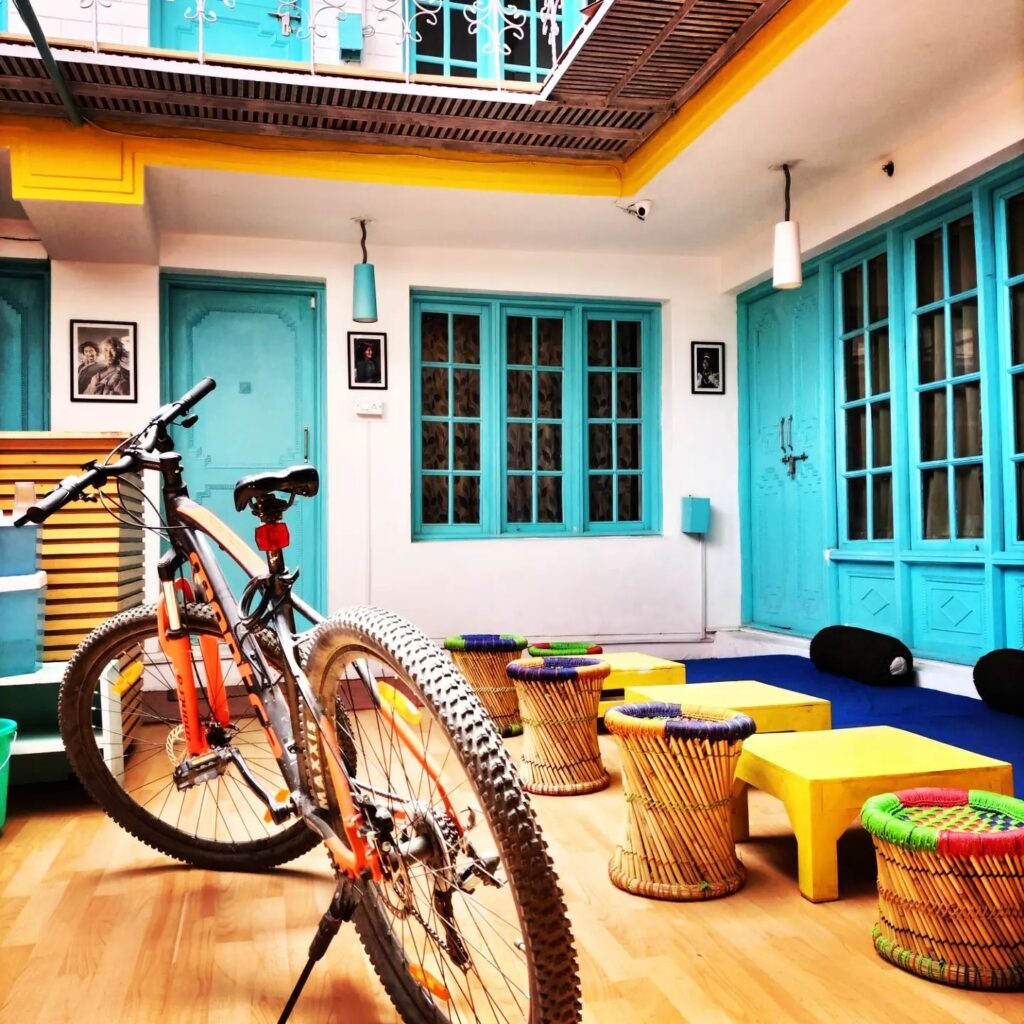 Safe Places to Travel in India – North East India
5. Shilong, Meghalaya
Best time to visit Shillong, Meghalaya: March-May and October –December
North-East India , Meghalaya is blessed with an ethereal beauty, a plethora of waterfalls, hills, and beautiful forests.
If you are searching for a safe place to travel right now in India, that has to be Shillong & Meghalaya. This beautiful destination is known as the wettest place on Earth; hence when you are visiting here do not forget to bring your raincoats and umbrellas.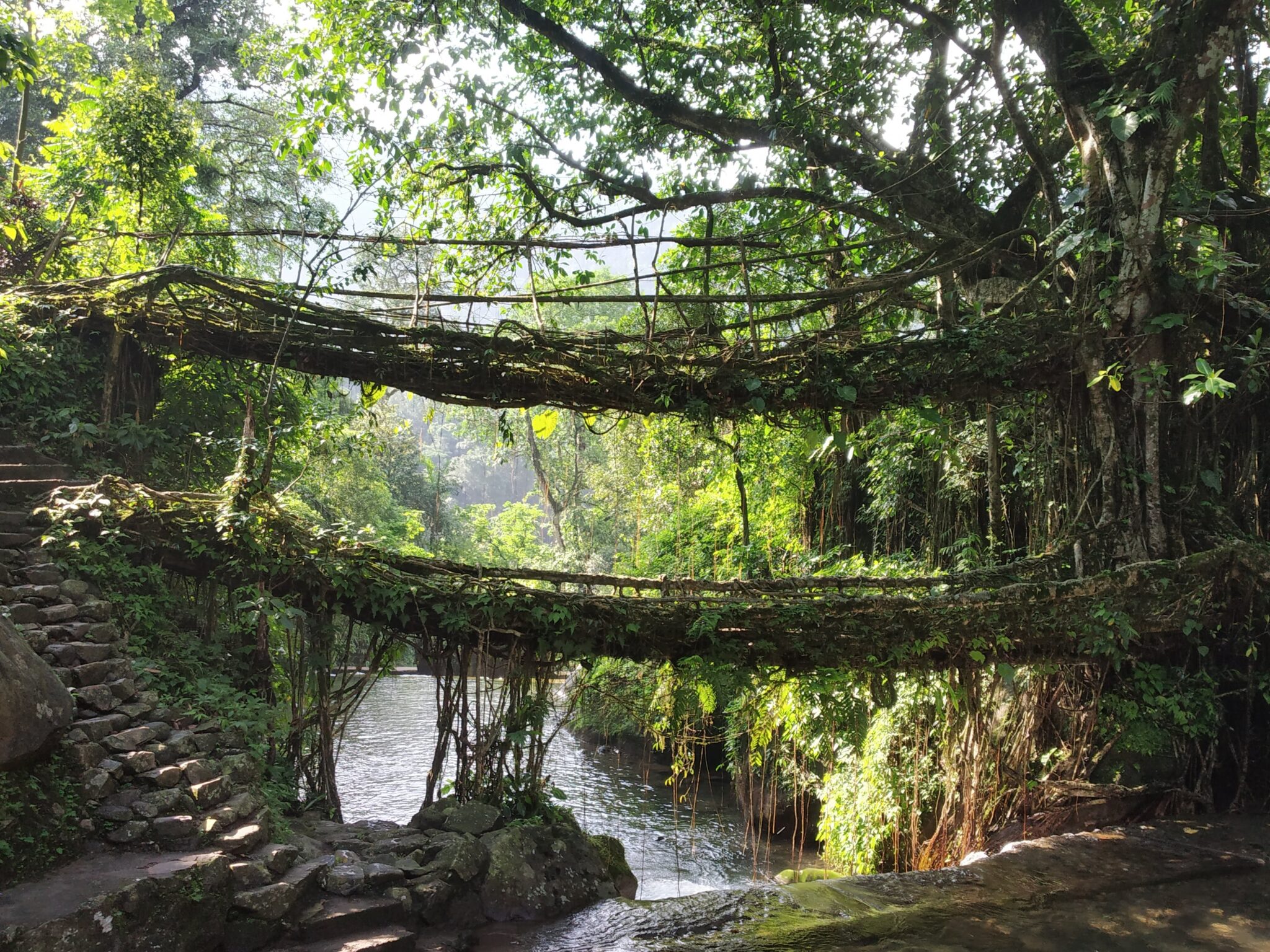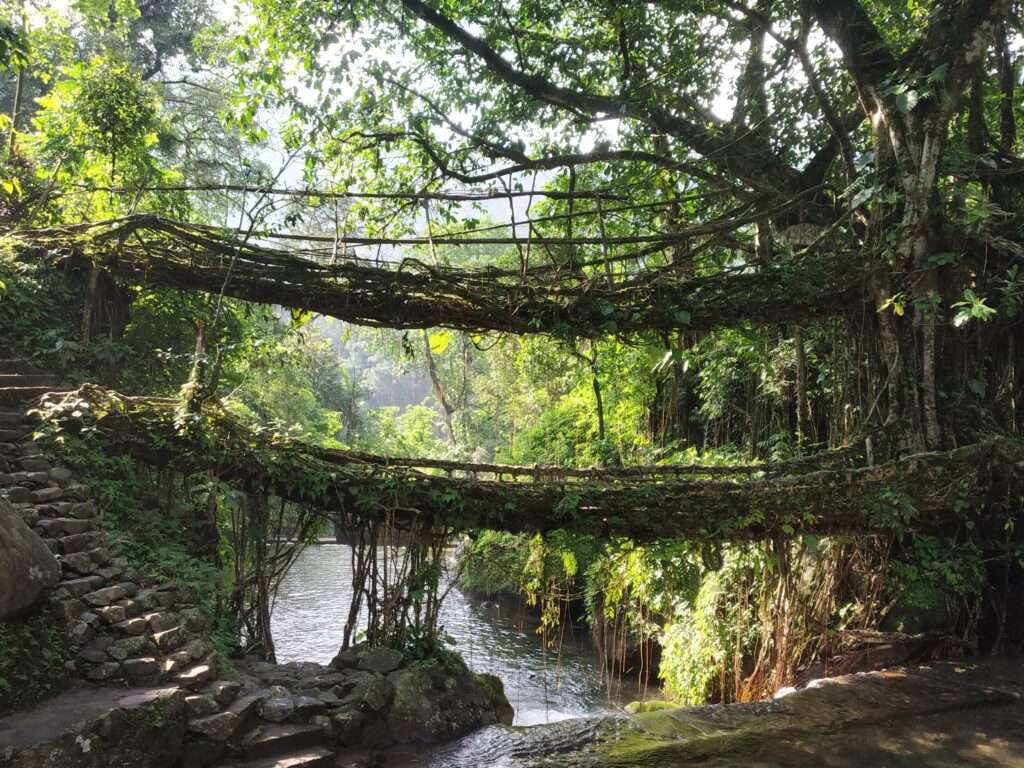 The beautiful state is surrounded by Khasi, Jaintia, and Garo Hills and is gifted with gorgeous waterfalls, sparkling clean rivers, and interesting vistas. Furthermore, Meghalaya has recorded a 108.8 in terms of crime rate, hence, can be termed one of the safest places to travel in India. This place is popular among travellers who want to explore offbeat destinations.
Things to do in Shillong, Meghalaya:
Detoxify your spirit and take a boat ride at Dawki
Go for the Mawryngkneng Bamboo trail trek. It is considered one of the scariest treks
Walk through the bewildered roads of Cherrapunji. You will have a glimpse of nature's wonder
Stay at Mawlynnong, the cleanest village in Asia.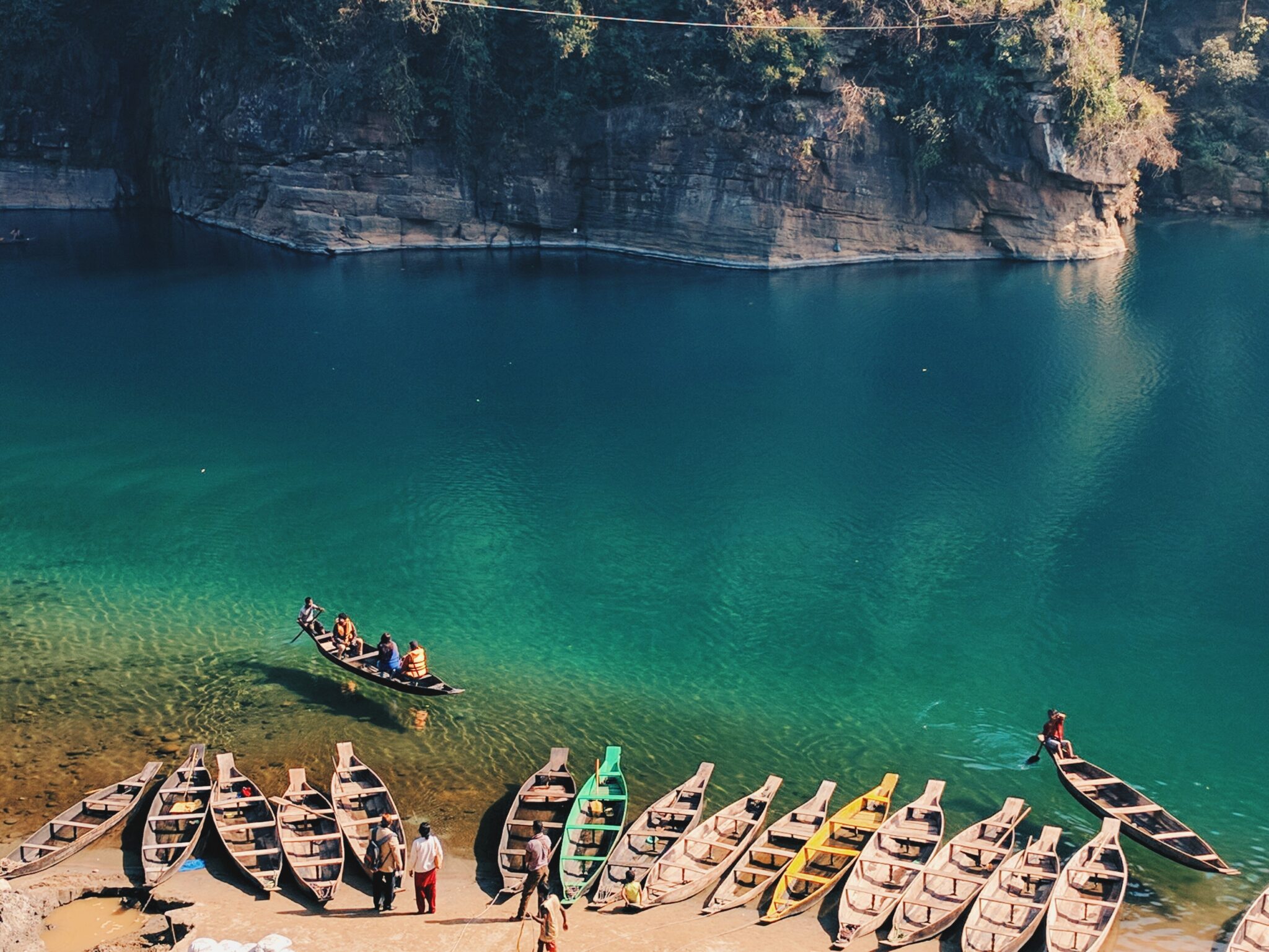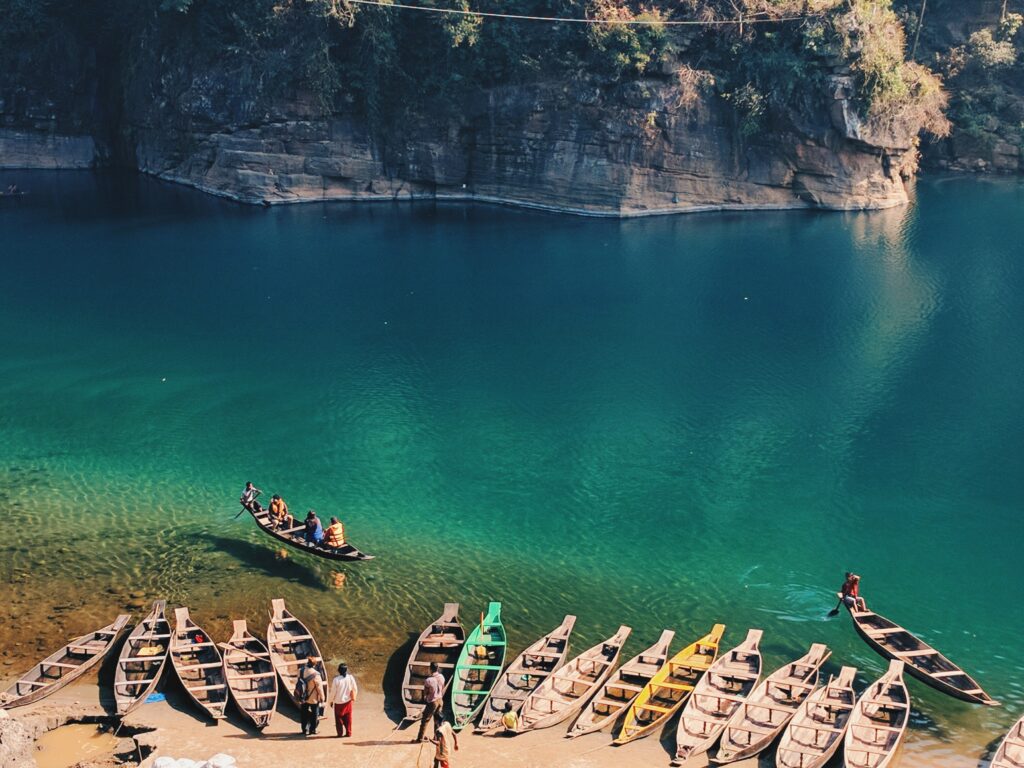 Where to stay in Shillong, Meghalaya?
I personally find Shillong a little too congested, so for peace, I would suggest you move to Cherrapunji. I was staying at Stay Awhile and have no bad reviews to offer. I love the place and its hospitality. Moreover, I found out that dozens of people stayed there and everyone has good things to say.
Read: 7 Days the Ultimate Meghalaya Trip Plan – Offbeat Meghalaya
6. Kohima, Nagaland
Best time to visit Kohima, Nagaland: October -May
Safe yet too extreme for your taste, Nagaland is the most fascinating place in India known as a "place where there are Festivals".
Let me warn you, Nagaland is the most exotic destination that the majority of Indians avoid but isn't that where the beauty lies? When I visited Nagaland there was only one question lingering around my mind, "Is Nagaland safe?" Yes, my friend, Nagaland is one of the safest places to travel in India. I would identify the people of Nagaland as the most humble and smiling people.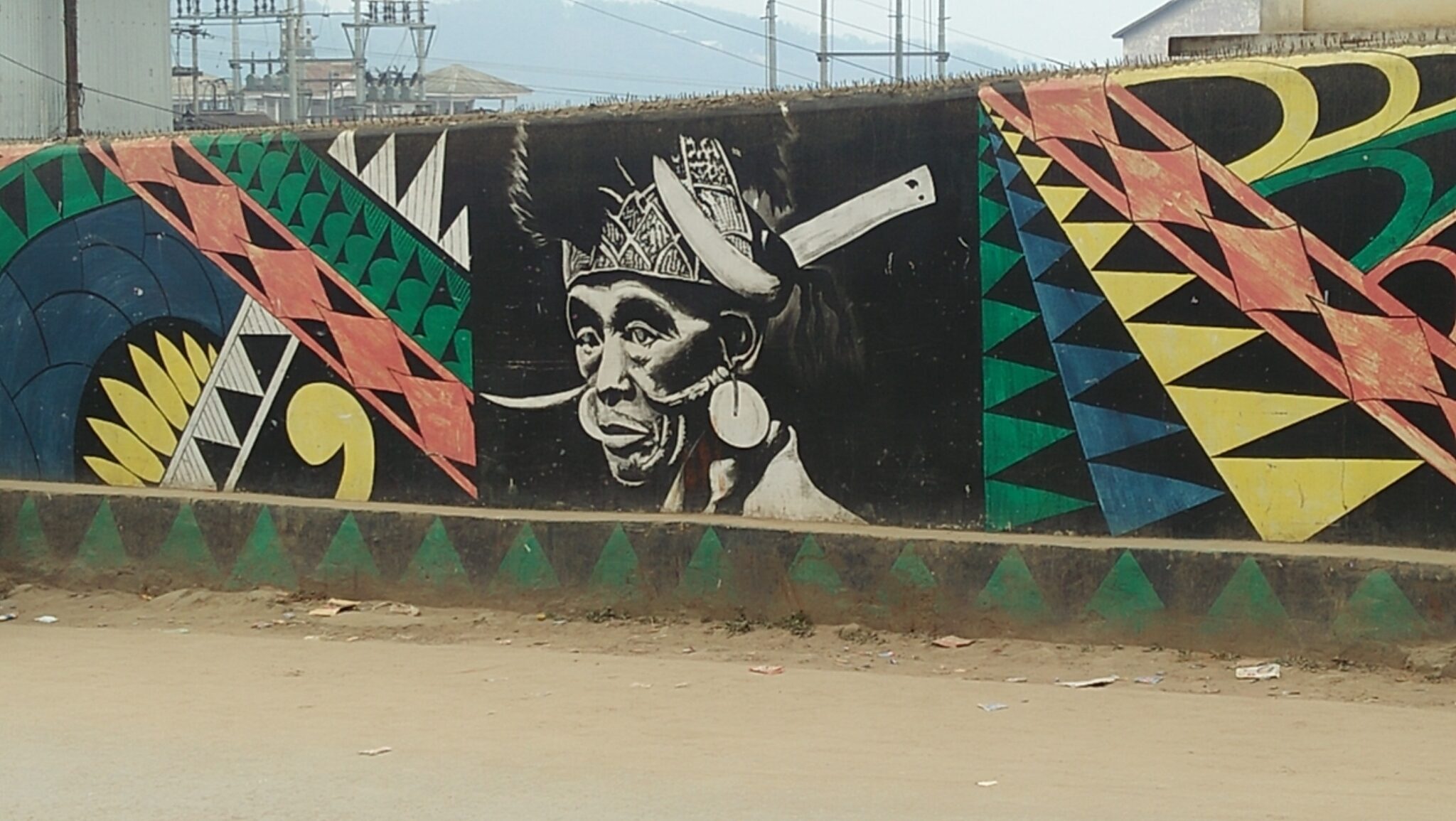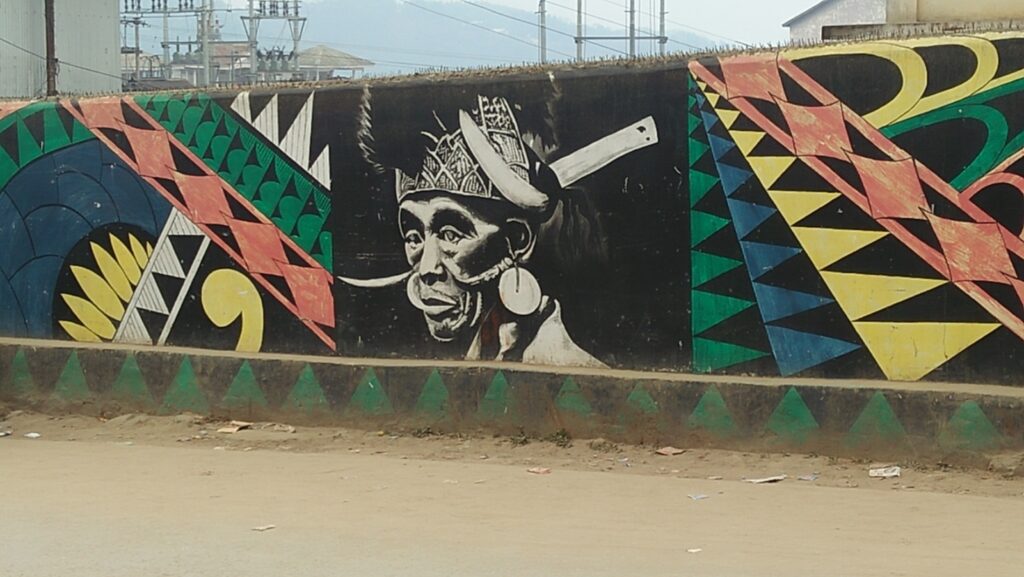 Nagaland is famous for its exquisite valleys, huge flora, fauna, historical tribes, jungles, and mesmerising waterfalls. The vivid culture with exotic delights is Nagaland's pride. The unique cuisines and festivals especially Hornbill Festival in Kohima are something you will be astonished to witness.
Things to do in Kohima, Nagaland:
Experience paradise at Kisama Heritage Village. Here you will understand the customs of Nagas, their qualities, vocation, and culture.
Visit Dzukou Valley, Valley of Flowers to assign significance to your travel story.
Witness the highest mountain peak, Mount Saranati and Kohima mountains that offer eye-popping perspectives on nature's wonder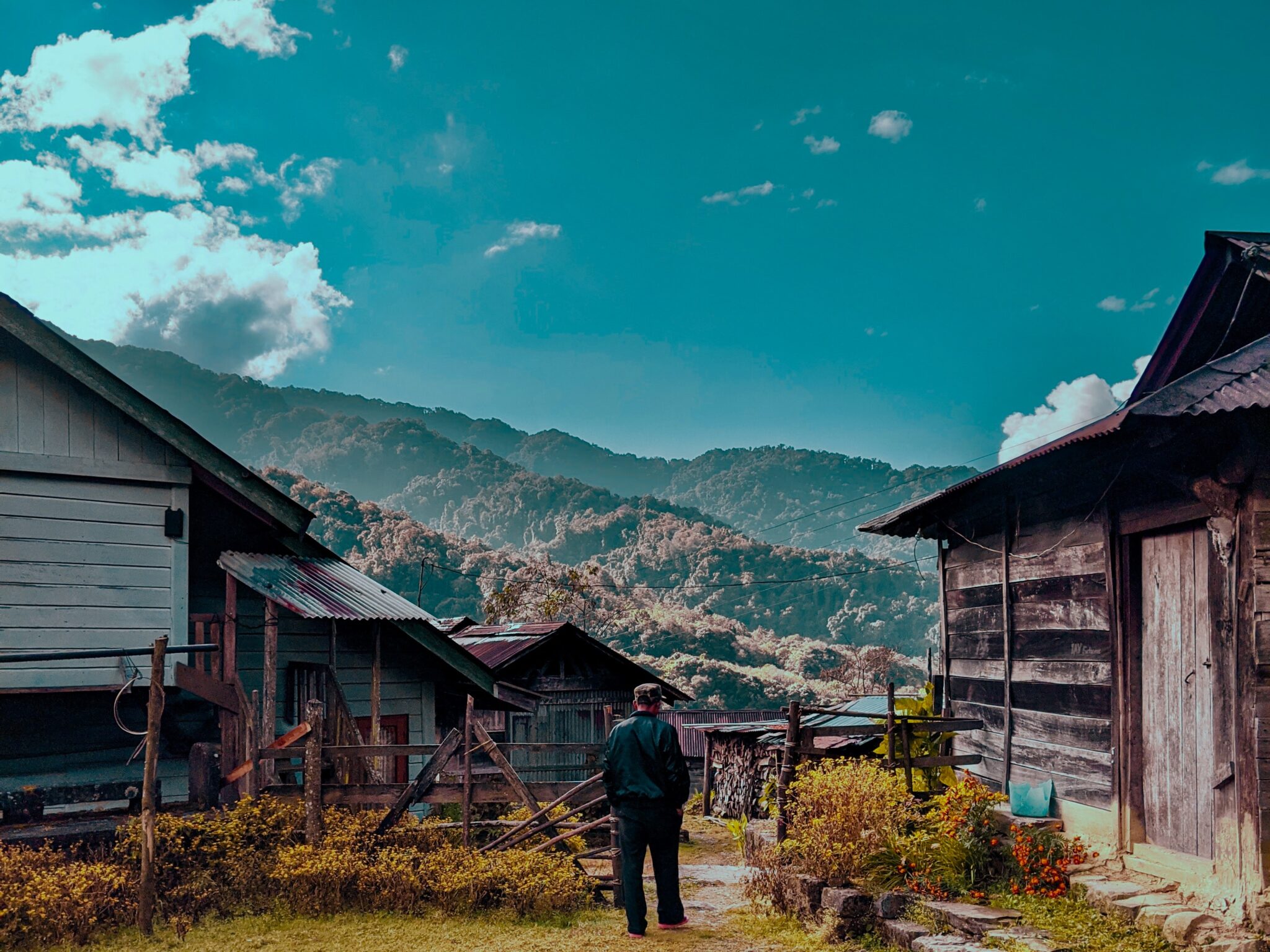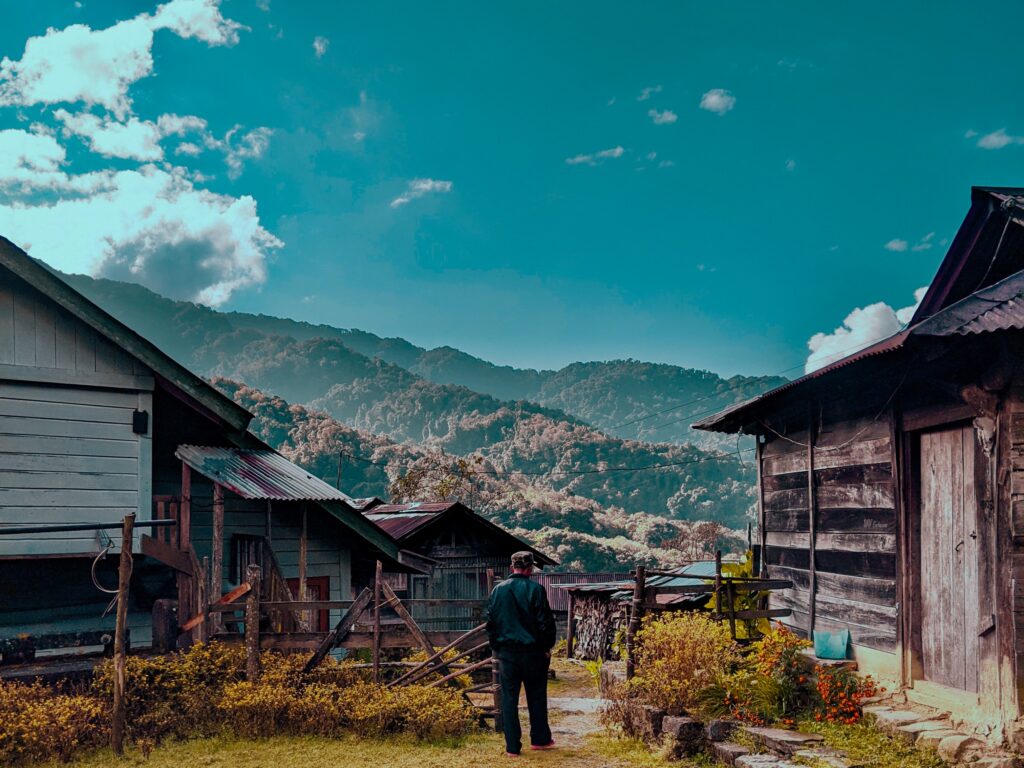 Where to stay in Kohima, Nagaland?
If you need a proper environment with WiFi, proper water supply, and bed quality then Naga Hostel & Café is the best place. However, if you want to know the people there culture then I would suggest picking homestays. For that, you have to go around, ask people, and talk to them. Do not hesitate to take a chance, the chance of finding the best option is very slim.
Read: 9 Best Budget Travel Tips: How to Travel on a Budget?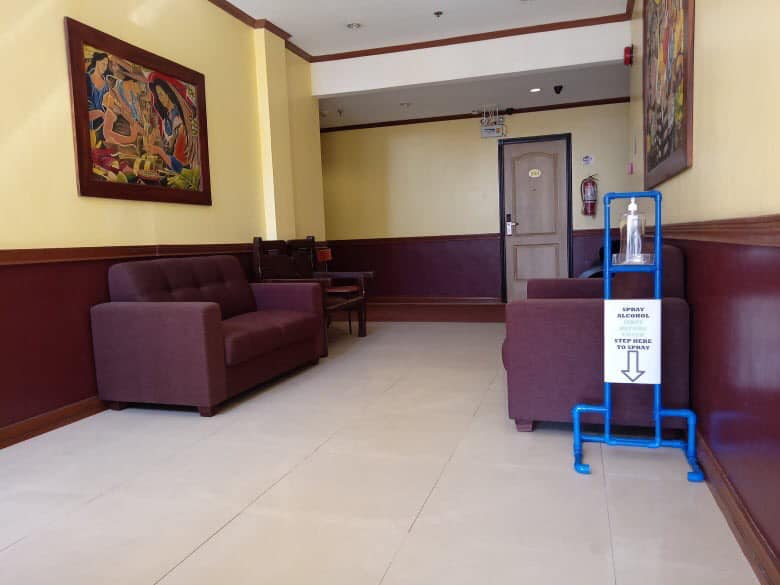 Safe Places to Travel in India – North-Western India
7. Udaipur, Rajasthan
Best time to visit Udaipur, Rajasthan: September to March
Udaipur oozes a rare sensation of royalty, picture square lakes, a gorgeous place that is full of kings and queen stories. Udaipur is not just a destination but a royal city.
Udaipur sits on the southern edge of Rajasthan that is away from the beeping horns and more of a Royal Rajput vibe. Udaipur is famous among Indian architects and tourists for its majestic architecture and palaces. Hence, that's the reason why Udaipur earned titles like "The City of Lakes", "The Kashmir of Rajasthan", and "Venice of the East".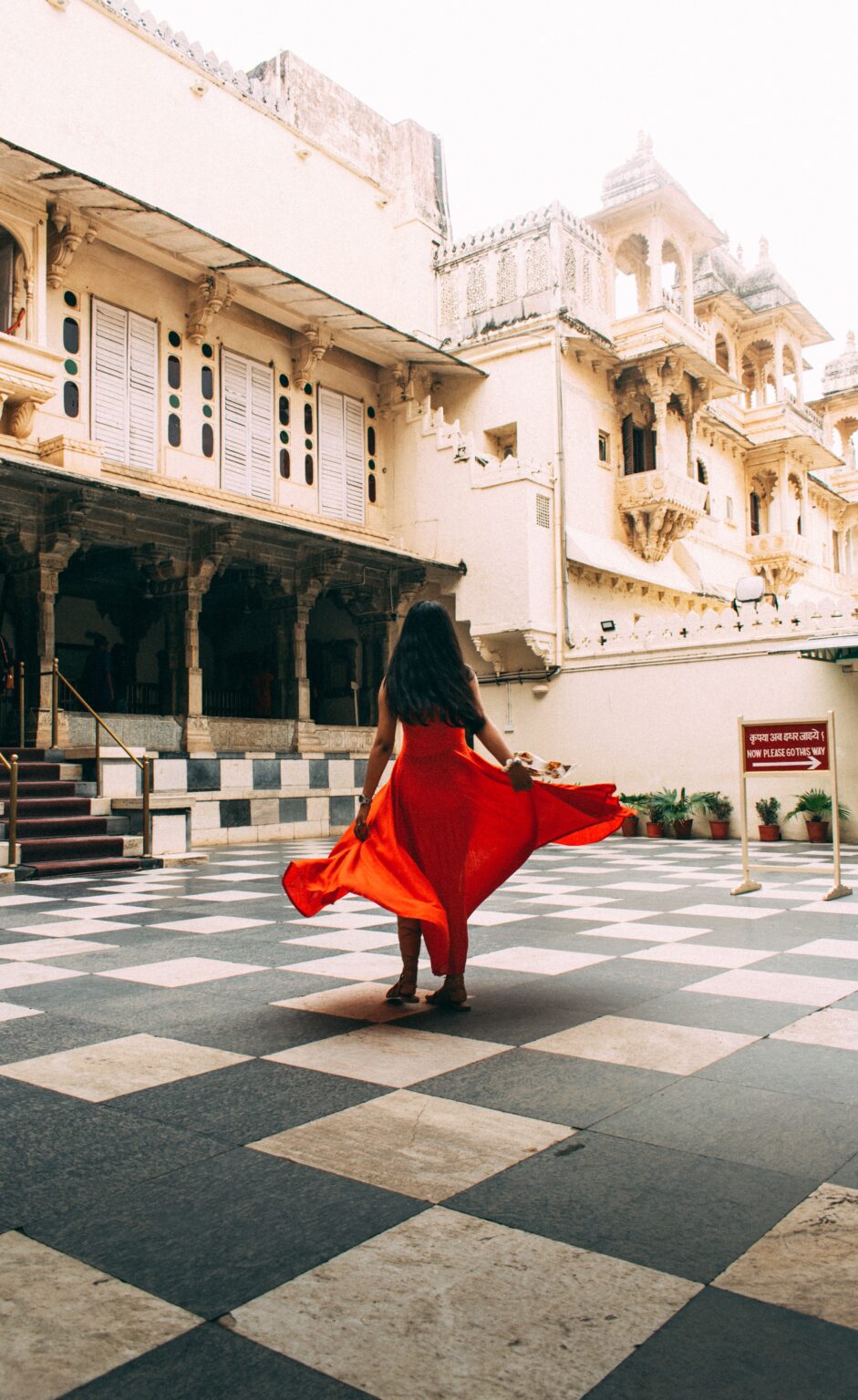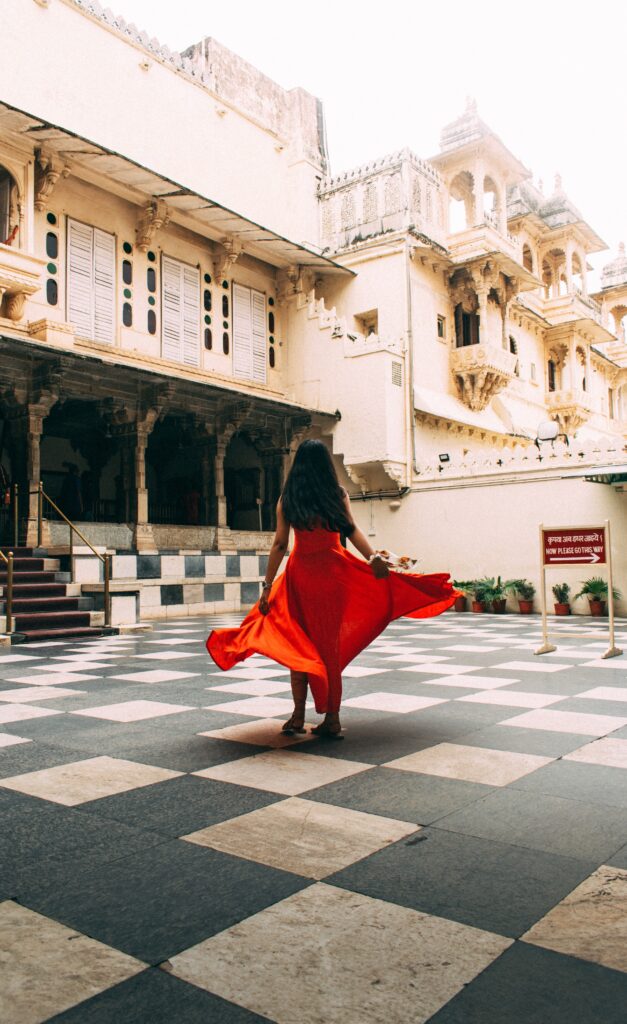 Additionally, according to the Travel magazine, Travel and Leisure, Udaipur has been ranked 10th in the "World Best Award" for the best cities in the world. Udaipur is one of the best places for solo female travellers in India. The narrow winding streets, luxurious Taj Lake Palace, Royal City Palace, boutique jewellery stores and view of Lake Pichola during sunset are some of the rare things you can find anywhere.
Things to do in Udaipur, Rajasthan:
Spend the evening and witness the sunset at Ambrai Ghat. From there you can also get a glimpse of the shimmering City Palace
Surrounded by Aravalli Hills, Sajjangarh fort offers breathtaking views of the city and Udaipur lakes.
Get up early and visit Karni Mata temple to seek blessing and add some activities to your day. To reach you have to either walk or take the ropeway and interestingly Karni Mata temple is home to 25,000 black rats.
While returning back from Karni Mata temple, visit Gangaur Ghat to see how beautiful the empty roads with hundreds of pigeons look.
Go to Bagore ki Haveli around 6-7 Pm to know more about folk dance
Do not forget to go shopping at Bada Bazar, and Hathi Pol. Udaipur is indeed one of the safe places to travel in India.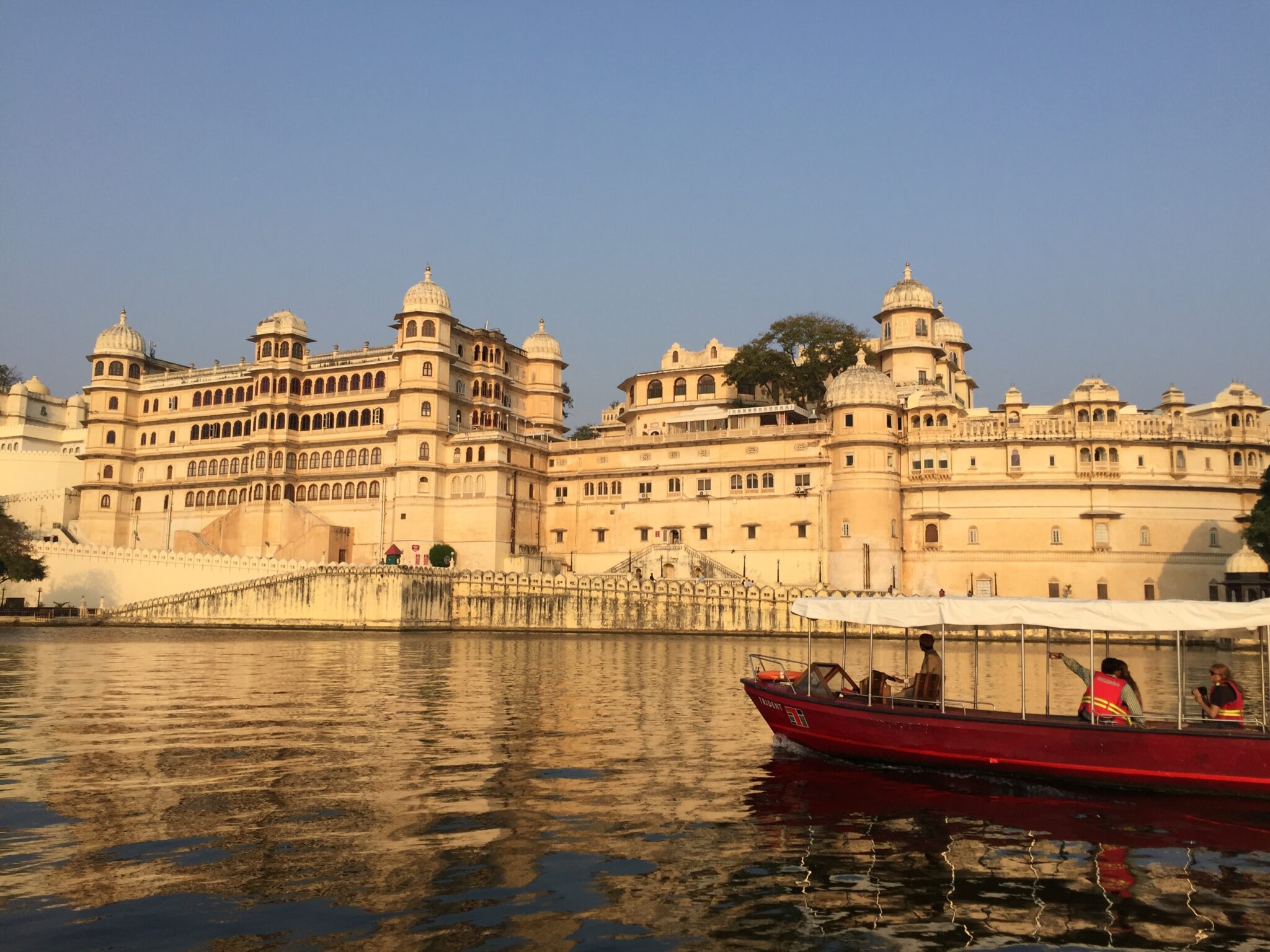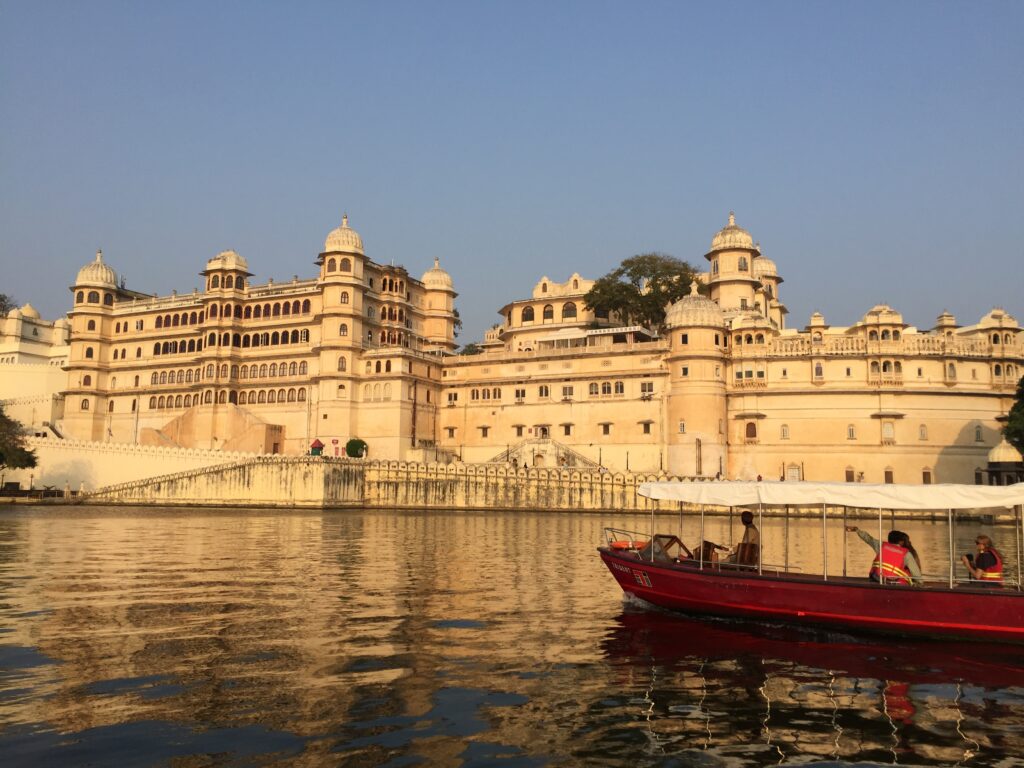 Where to stay in Udaipur, Rajasthan?
There is no dearth of places to stay in Udaipur ranging from palaces, ultra-luxurious hotels, and hostels, to cheap hotels. During my trip, I stayed in Zostel Udaipur, around a 10-minute walk from Jagdish temple and 600 metres from Bagore ki Haveli. The dorms were available at 499 Rupees and offered the best services.
If you're staying longer and want to get a Udaipur vibe at a low cost then I would suggest booking rooms at Sun Heritage Home. They charge only 1800 Rupees per night.
Read: The Ultimate Guide- How To Travel Alone In India ?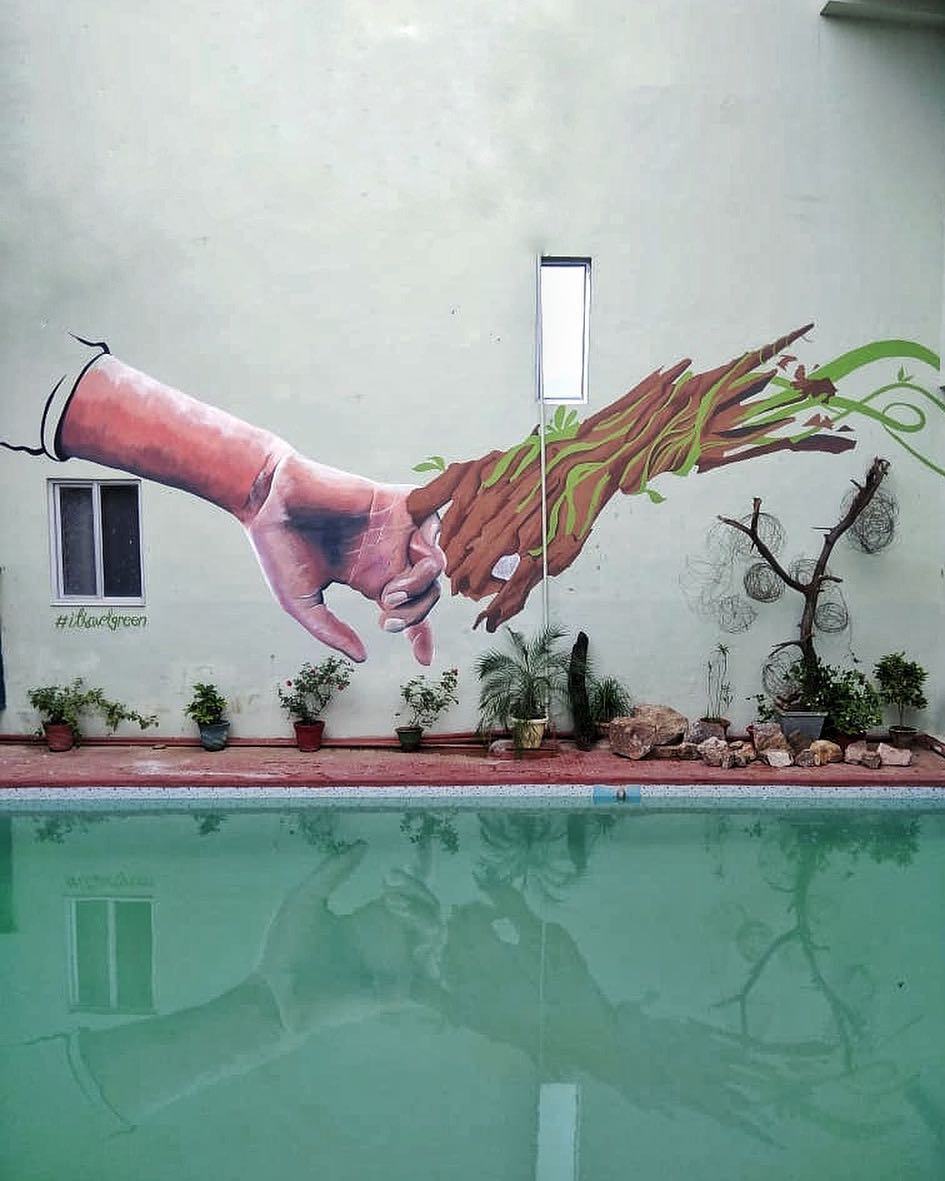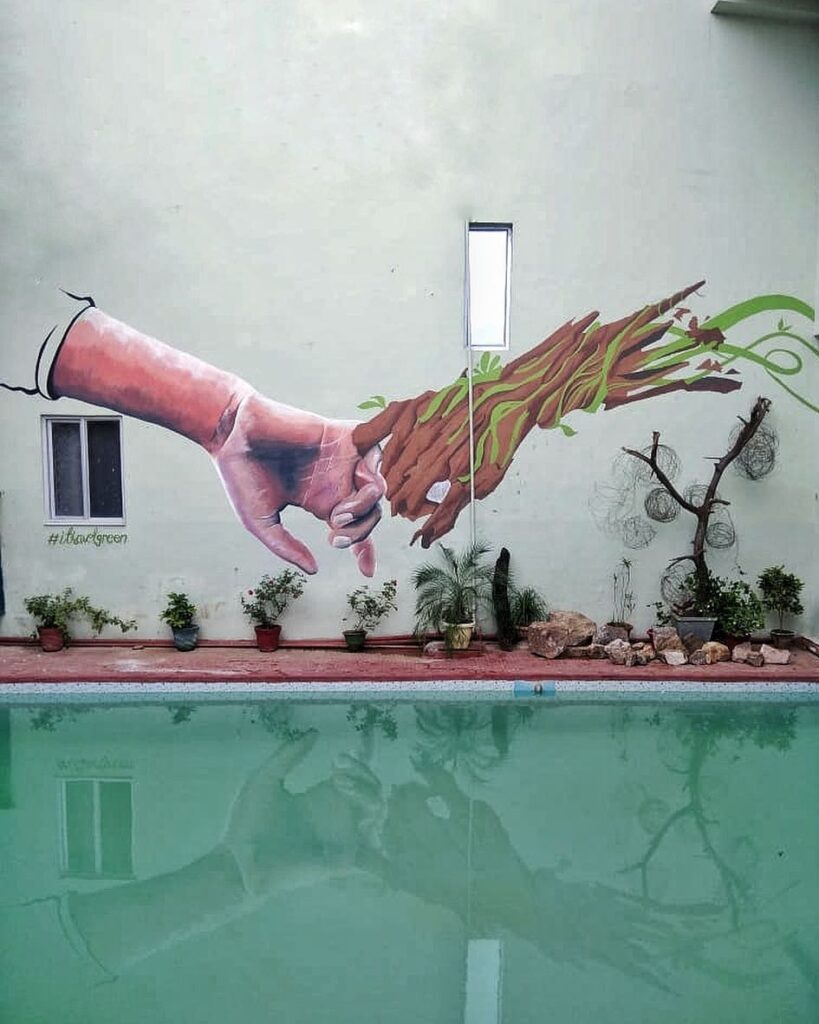 Safe Places to Travel in India – South India
8. Pondicherry, Tamil Nadu
Best time to visit Pondicherry/Puducherry: October to March
A beautiful old beach town with a lot of lovely cafes, art galleries, and relaxation at the beach is what Pondicherry or what you might call Puducherry is all about!
If you want to experience a French-infused Indian atmosphere then Pondicherry is heaven for college-going students, international travellers, and honeymoon couples. Pondicherry offers you the freedom to dress like you want without any unwanted stares because people here love to mind their own business. I would definetly rank Pondicherry as the safe places to travel in India.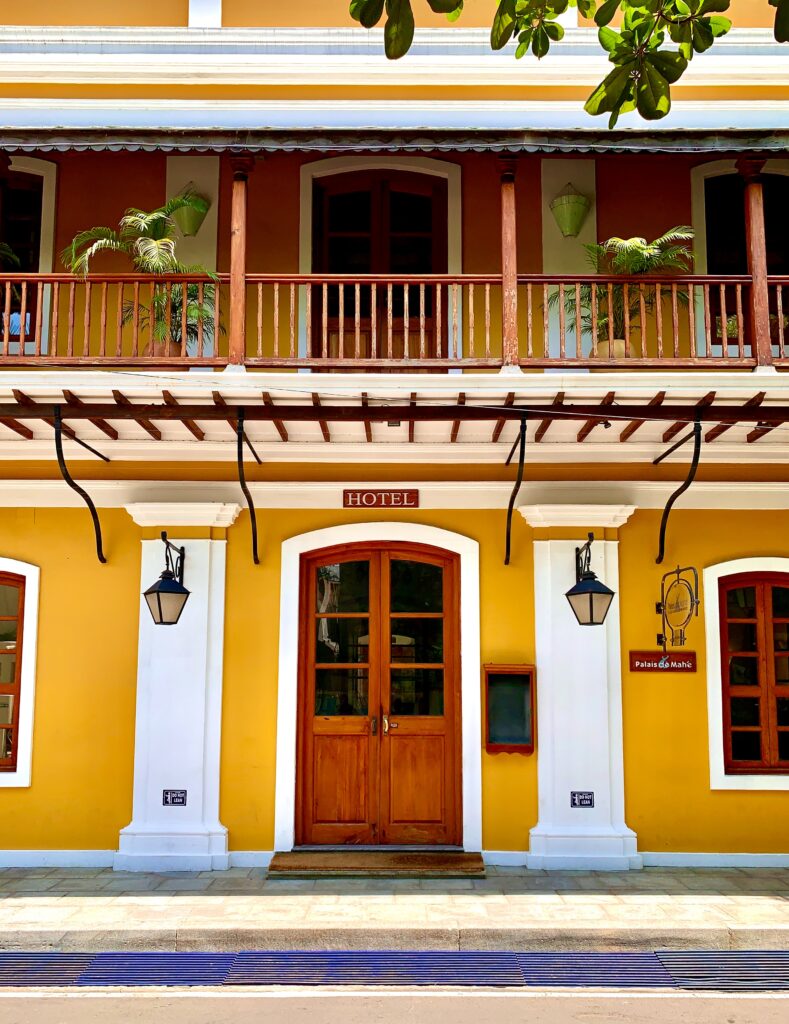 The well-knitted streets and French-style houses painted in popping yellow, red, and bright colours are enough to rejuvenate your mind. During my visit to Pondicherry, I had a lot of peaceful naps and in the evening I used to visit the beaches, walk around the streets, hop around the cafes and spend the evening at churches and tasting wonderful foods.
Things to do in Pondicherry, Tamil Nadu:
Go for a long walk, the temperature, and Pondicherry air are as romantic as you can think of! I used to go for a walk on the Beach Road Promenade at night after having dinner and I would say that I never felt uncomfortable. Therefore, Pondicherry is the perfect and safest place for female solo travel in India.
If you want some spiritual enlightenment then visit Aurobindo Ashram or Sri Manakula Vinayagar Temple.
Witness the Oriental Gothic Architecture of the Basilica of Sacred Heart of Jesus and The Eglise de Notre Dame des Anges in Rue Dunas.
Visit Auroville because it has a beautiful landscape, mediation centres, and cafes. Therefore, book your tickets at the meditation theatre and have a wonderful feeling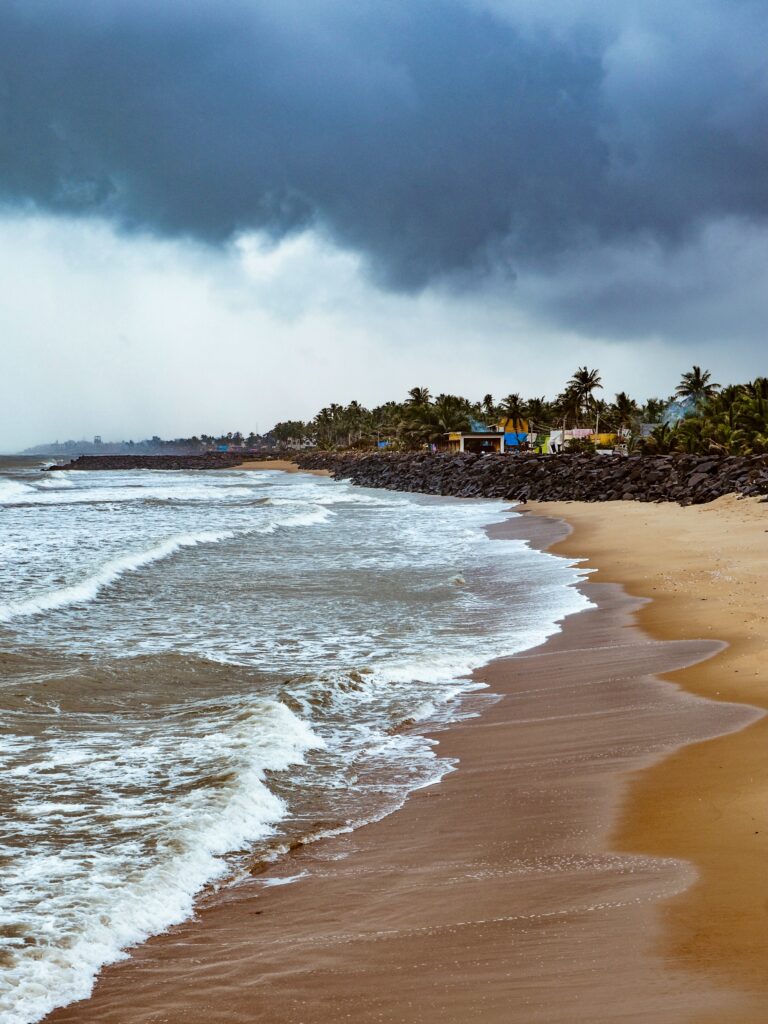 Where to stay in Pondicherry, Tamil Nadu?
I was staying at the Pondicherry Executive Inn. First, it was available at a cheap price (1700 Rupees), secondly, it was three minutes walk from the beach, and thirdly, it was located in White Town. Now, White Town in Pondicherry is where you will find the colonial heritage and I do not want to miss that. I really had a good experience!
However, if you want an affordable version of accommodation then go for Nomad House. Dorms are available at only 600 Rupees. Pondicherry records 475 crimes per one lakh population, therefore you can count Pondicherry as the safest place to travel in India.
Read: Your Ultimate Guide: How To Plan Goa Trip For 3 Days?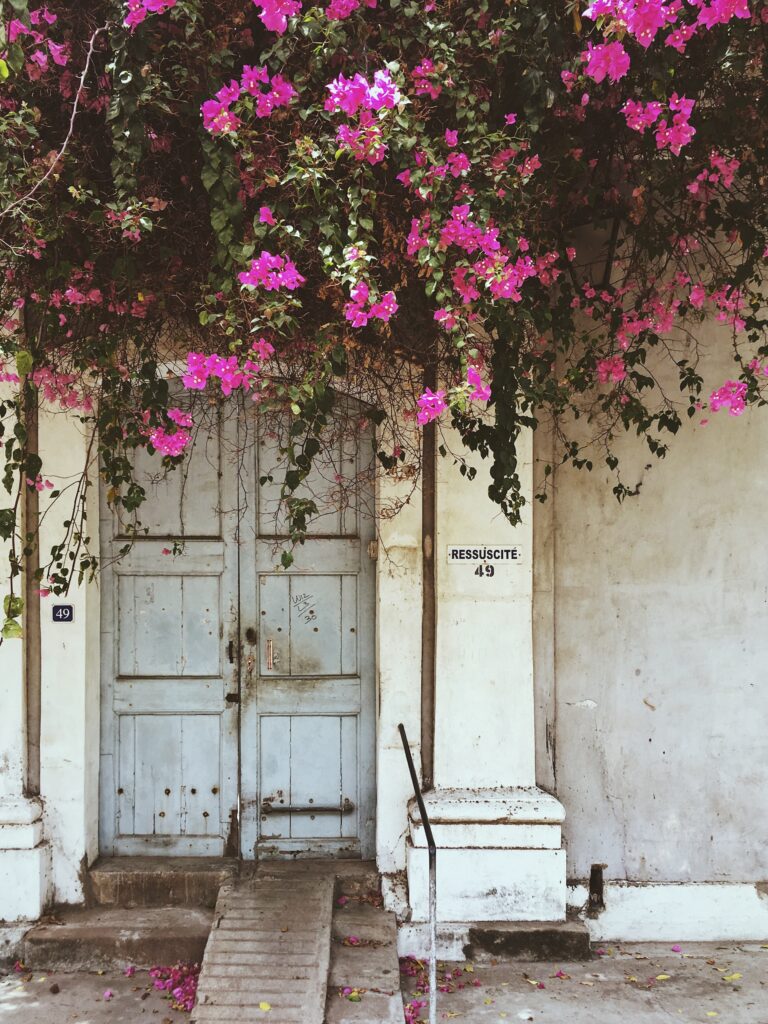 9. Kumarakom, Kerala
Best time to visit Kumarakom, Kerala: February
Have you ever dreamt of spending your life in a dreamland – amidst mangrove forests, shimmering water, blue skies, coconut palms trees, and the sound of birds chirping? Welcome to Kumarakom, in Kerala.
NationalGeographic Magazine has described Kumarkom as one of the most scenic places in the world. A relaxed, beautiful small village Kumarkom sits in God's own country, Kerala, famous for Kumarakom Bird Sanctuary. Kumarkom is surrounded by a lush green landscape, a web of lagoons, rivers, and Lake Vembanad.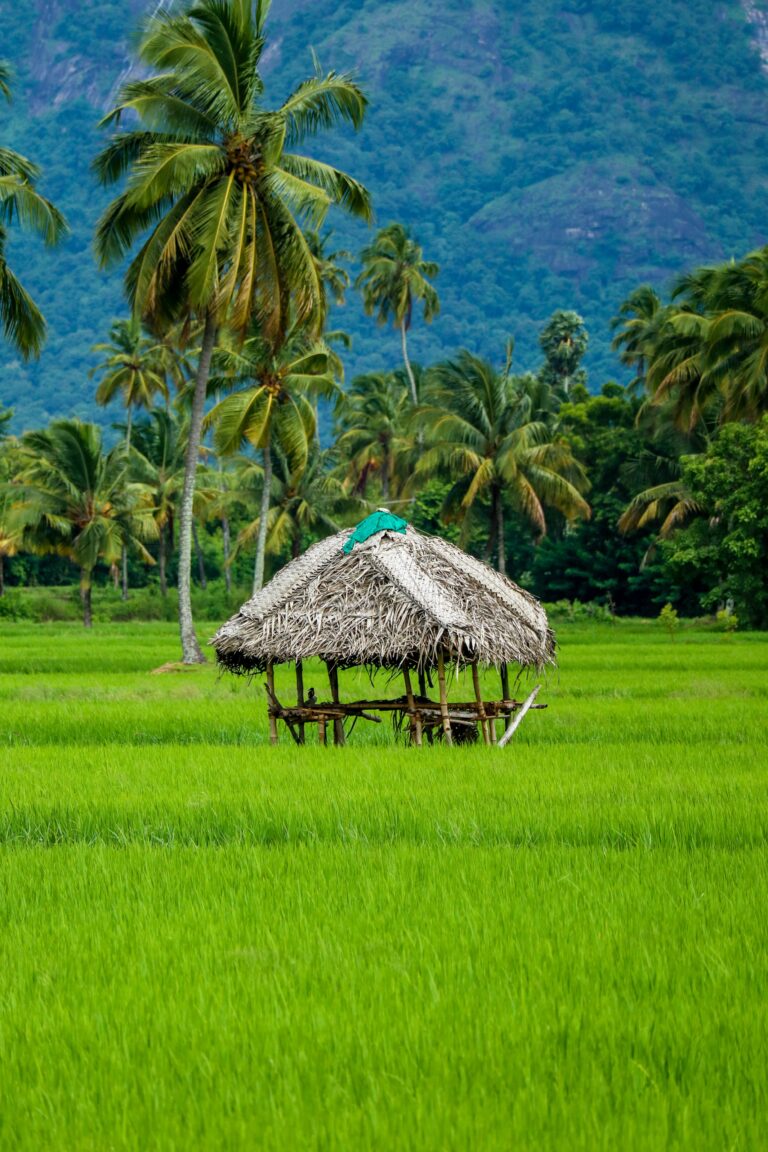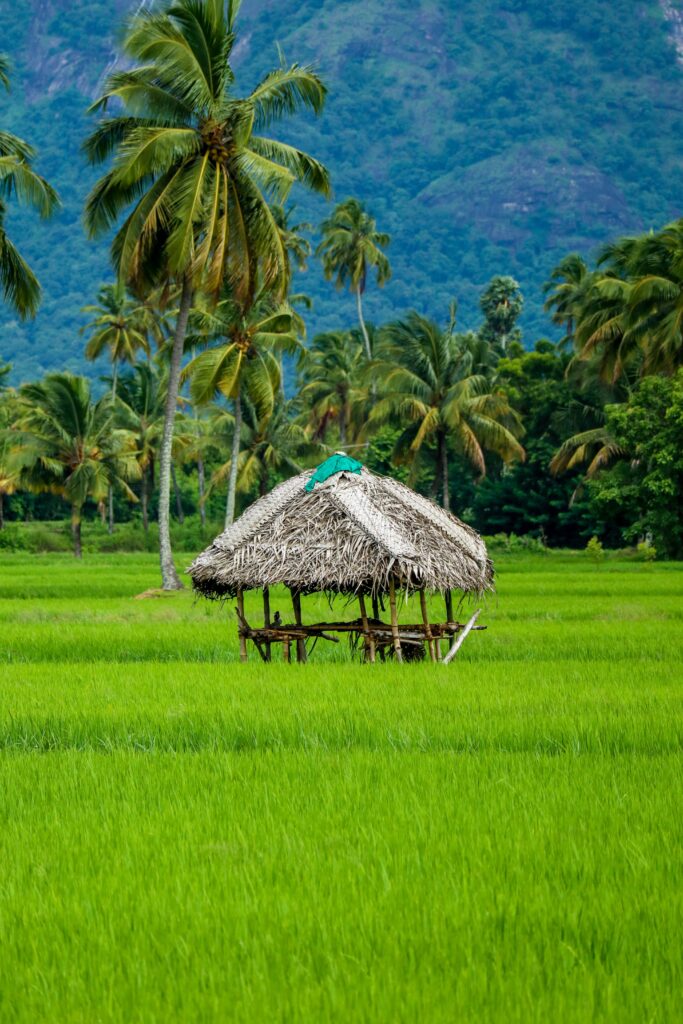 If you are looking for very relaxing and safe places to travel in India then Kumarkom can be no better choice. Taste there Kettuvalloms, a delicious local cuisine, I was a huge fan of it. Kumarkom is an ornithologist's paradise and the huge trees all around make the place gorgeous.
Things to do in Kumarakom, Kerala:
Take a houseboat ride through the charming Vembanad Lake
Rejuvenate and take a deep Ayurveda Maya Spa, Moreover, Maya Spa of Zuri Resort has warned Green Leaf certification in offering authentic spas
Trek to Aruvikkuzhi waterfalls and witness the jaw-dropping charming flora as well as sparkling meandering streams
Stroll around the main market and do not forget to get Kerala silk saree, and wooden carved pieces of jewellery.
Where to stay at Kumarkom, Kerala?
See, I will be very honest that hotels and resorts are expensive compared to other places in India. However, we were travelling in a group so who chose the Kumarakom Wood Castle Serviced Apartment that cost us 3000 Rupees per night? Moreover, I cannot deny the service they offered. The apartment was 500 metres away from Kumarkom Bird Sanctuary.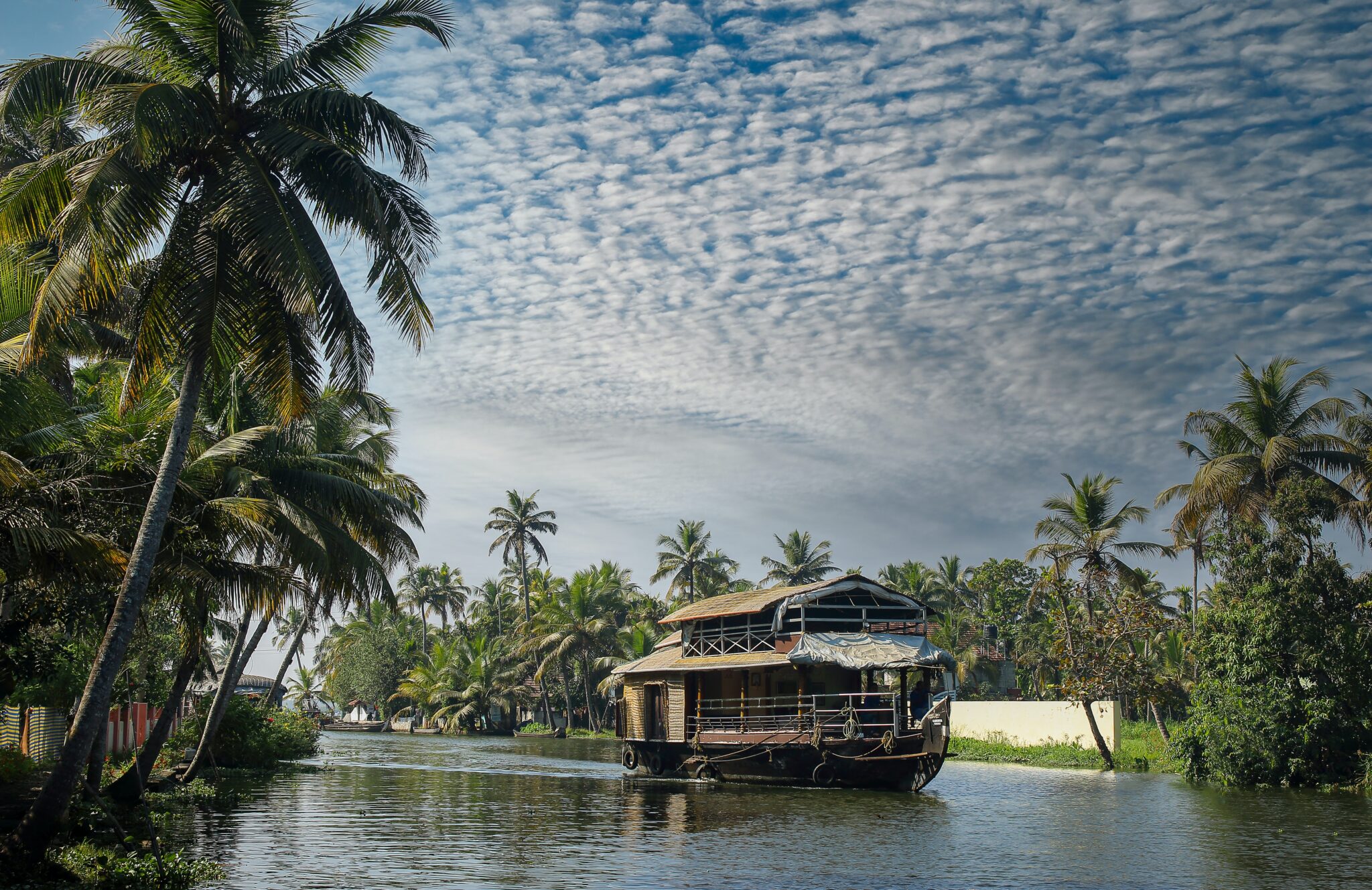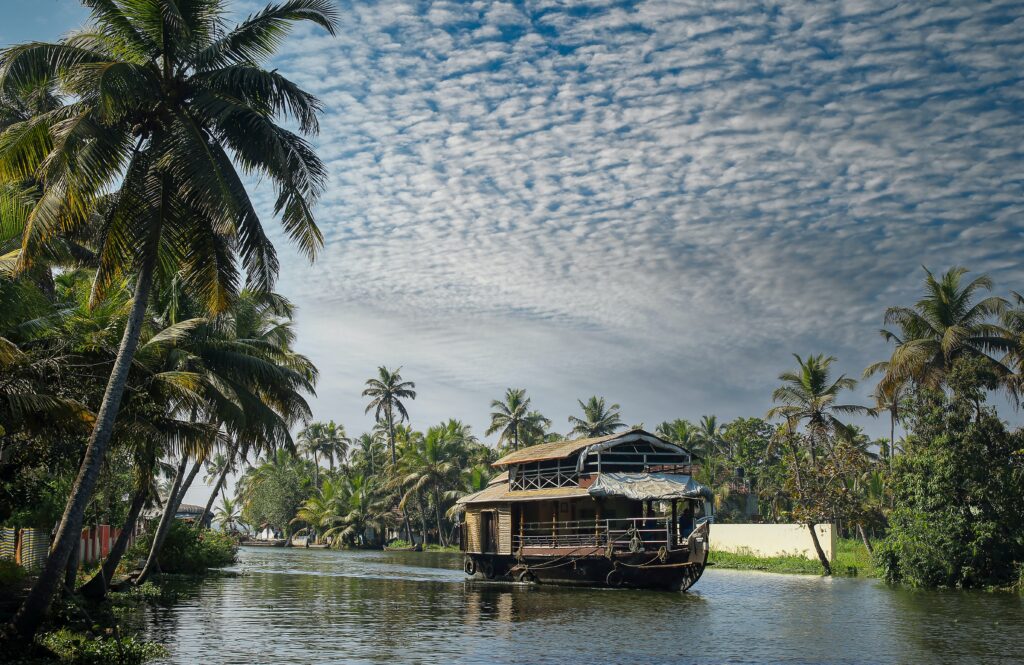 FAQ
What are the safe places to travel in India?
In Northern India, places like McLeod Ganj, Hampi (UNESCO heritage site), and Kasol are safe places to travel in India. In the South, Gokarna, Goa, Pondicherry, and Munnar are marked as safe places for solo female travellers in India. However, from the West, Rajasthan is a good choice and from the East, Sikkim and Shillong are safe places to travel in India.
Is it safe for Americans to visit India nowadays?
Yes, it is safe for Americans to visit India nowadays. However, American citizens have to be fully vaccinated and get their booster shot before travelling to India. People should maintain their personal hygiene and safety because of increasing cases of COVID 19.
Which is a crime free city in India?
Cities like Chennai, Bangalore, and Coimbatore has recorded low crime rates. Moreover, these cities are also safe for women in India
What should I avoid in India?
While travelling in India you should avoid fearing people to communicate, Indians love to help you out, therefore, talk to them and ask them if you need any help. Do not avoid tasting street food and visiting offbeat places.