When you are low on budget, yet craving for an adventure. All you need is courage, confidence, and a passport. If you're the one who chooses India for your adventures then this budget India travel guide is your saviour. This blog helps to unfold a new version of you, outside your comfort zone.
Backpacking India on a budget surely changes you in ways beyond description. India is truly an incredible country. Be it mountains, plains, secluded islands, busy metropolitans, offbeat places, wildlife tours, backwaters, romantic vacations, or religious/spiritual places, India has it all.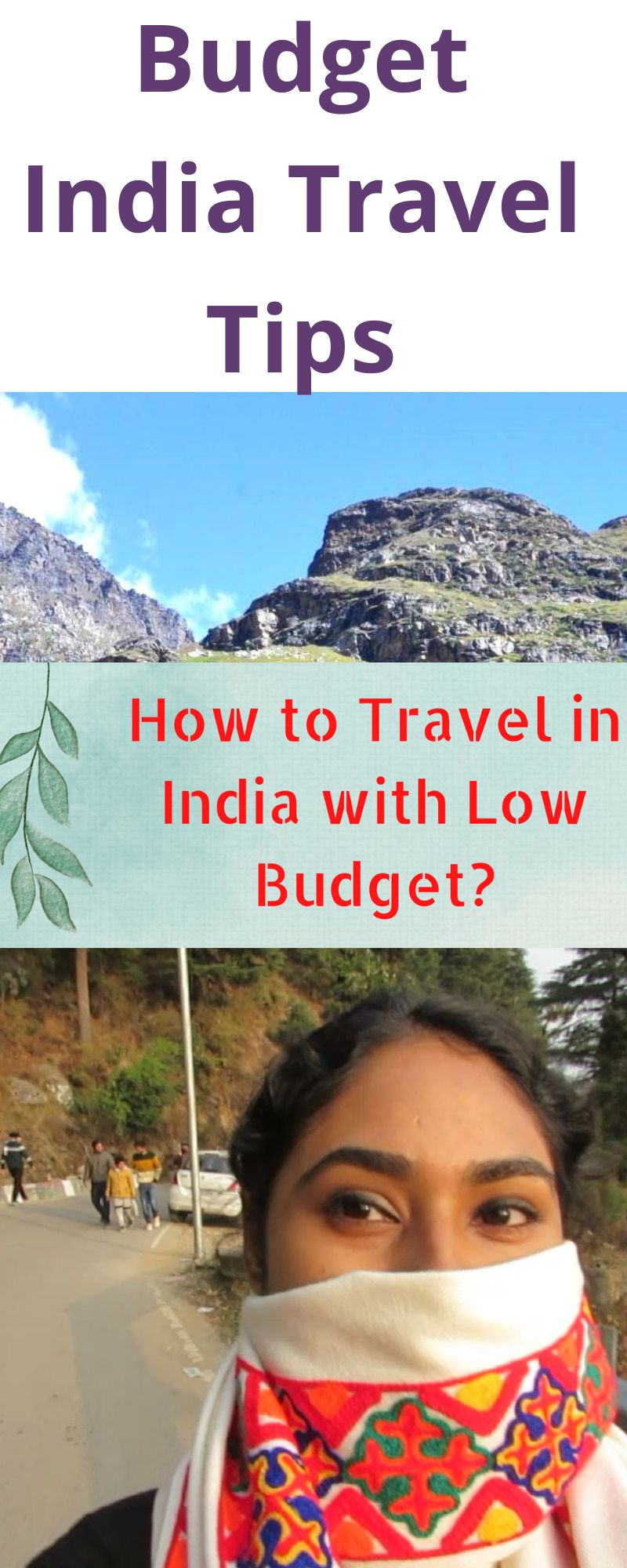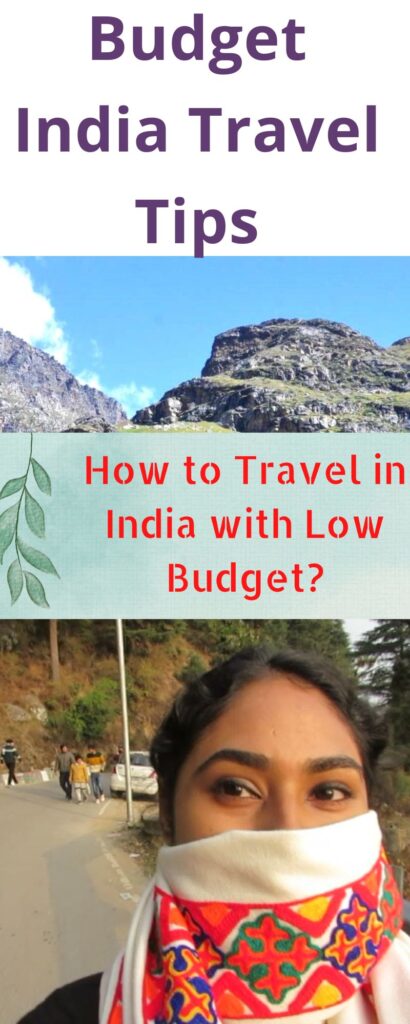 Did you watch Eat Pray Love? If you have, then you just got a small glimpse of India. When Liz went off on a world tour, she was looking for answers to find herself,take a break from the rat race. Hence, if you are someone like her, and want to experience something more mysterious as well as add sweet memories to your travel stories, come to India. Here's the guide on how to travel in India with low budget.
India Travel Budget Guide
India welcomes everyone; India is the most budget-friendly Asian country compared to Thailand, Nepal, and Vietnam. You can live here lavishly or travel on a shoestring budget. Being an Indian and travelling solo all around India for the past three years, I can actually offer a budget India travel guide covering tips to save money while backpacking in India.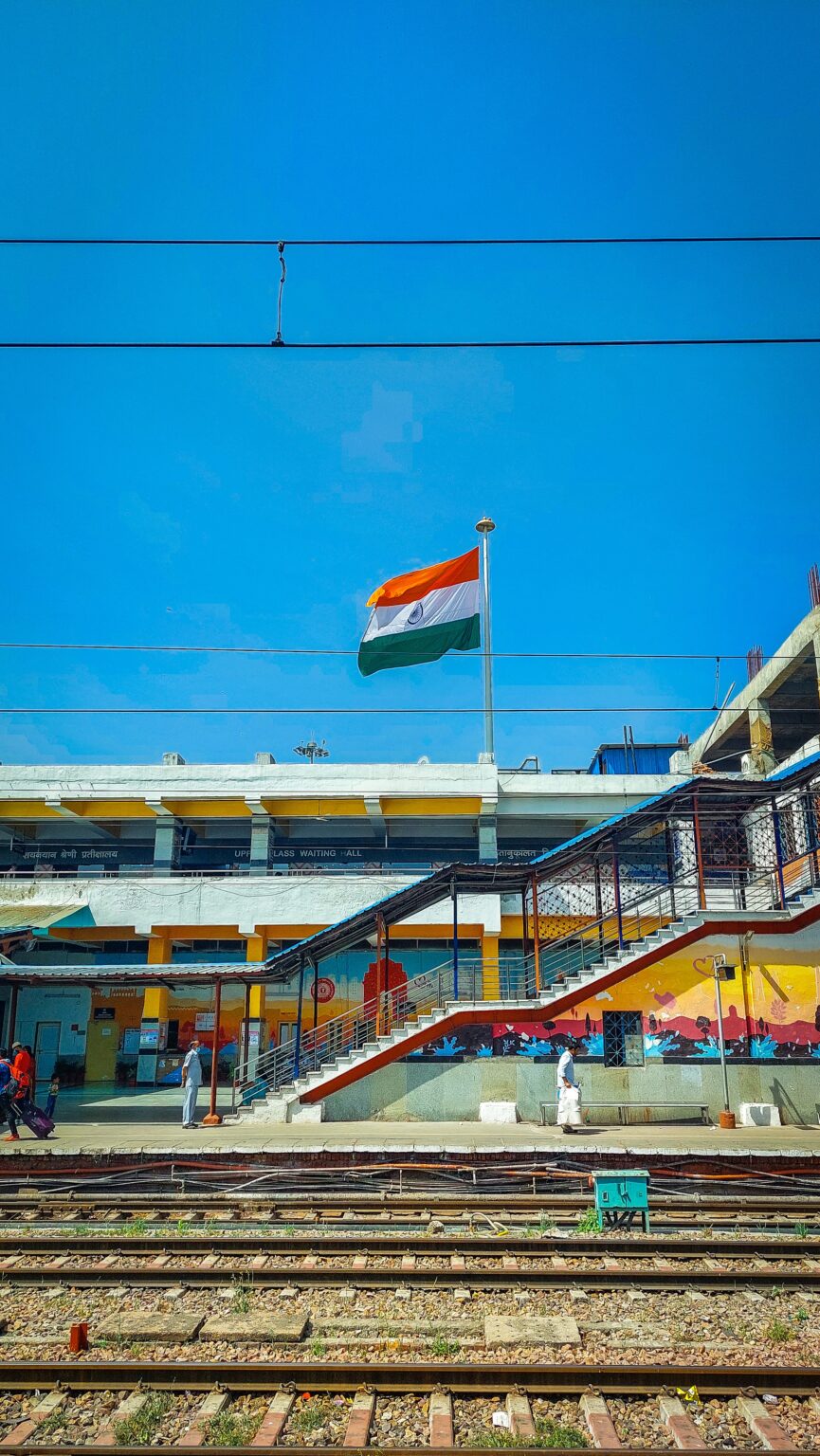 How to Travel in India with Low Budget? Night Train Travel in India
Indian Railway or the IRCTC is a blessing for all Indian budget backpackers!
Indian Railway is the cheapest, fastest, largest, and most reliable mode of transportation within India. I once travelled 1441 Km, from West Bengal to Delhi for almost 450 Rupees. Of course, here I am not talking about the AC coaches but rather the crowded reserved general coaches.
The Indian Railway comes with a different class of coaches with different facilities in terms of passengers, hygiene, and environment. The hierarchy goes from
General Class (Unreserved)
Second Seating ( same as general but reserved seat)
Sleeper Class
3 AC
2 AC
1 AC
Read: The Guide: How to Travel with Dog in Train in India?
The general class and second seating are the cheapest but you have to travel in a pushing pulling and crumbling manner. It is very local and busy.
The Indian railway connects more than 8000 stations, connecting the entire nation into a common thread. From West Bengal to Delhi, the cheapest flight can cost you around 4000 Rupees, whereas a reserved AC coach train with your own sleeper bed can cost you around 1600 Rupees to 2000 Rupees.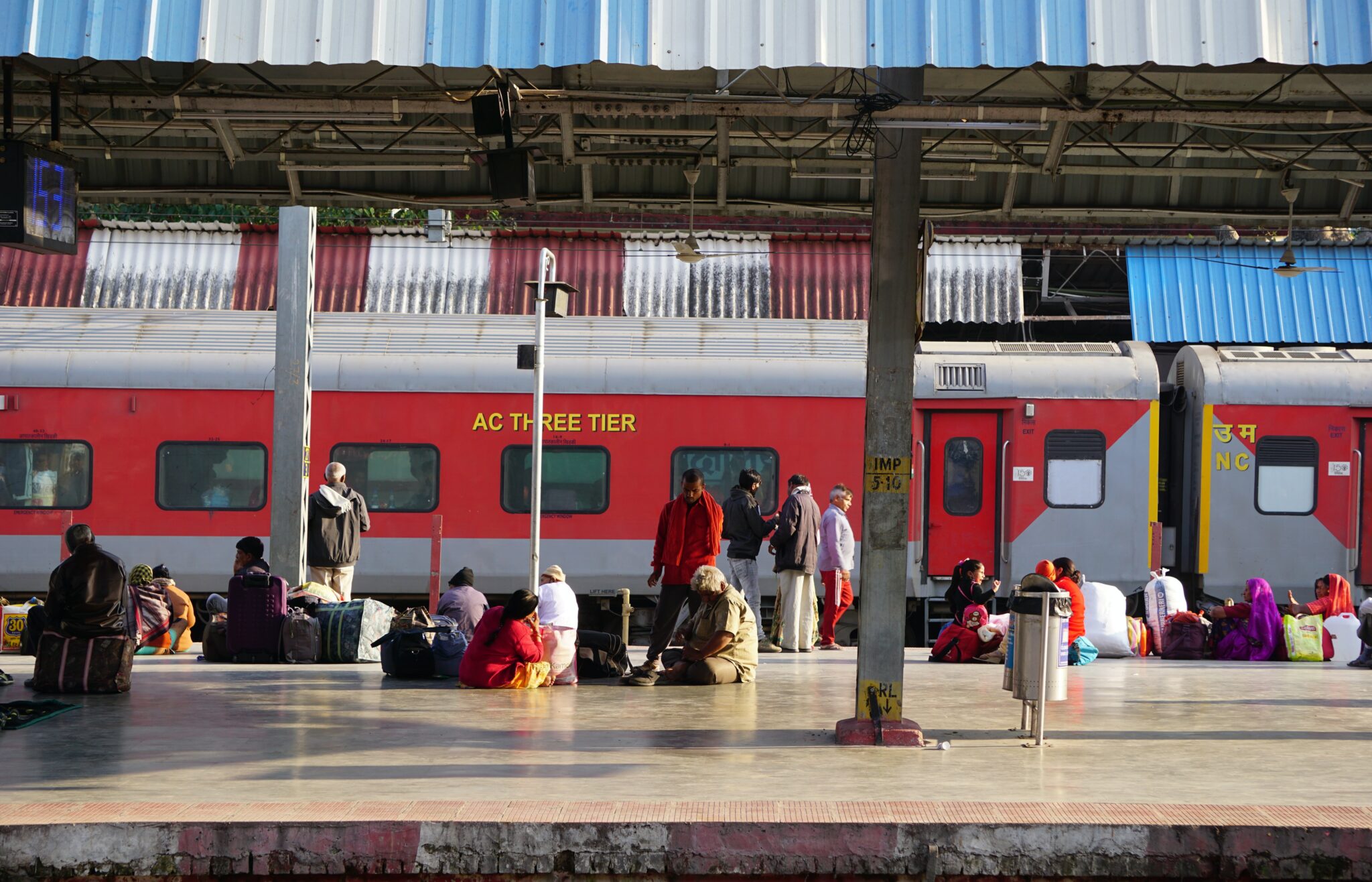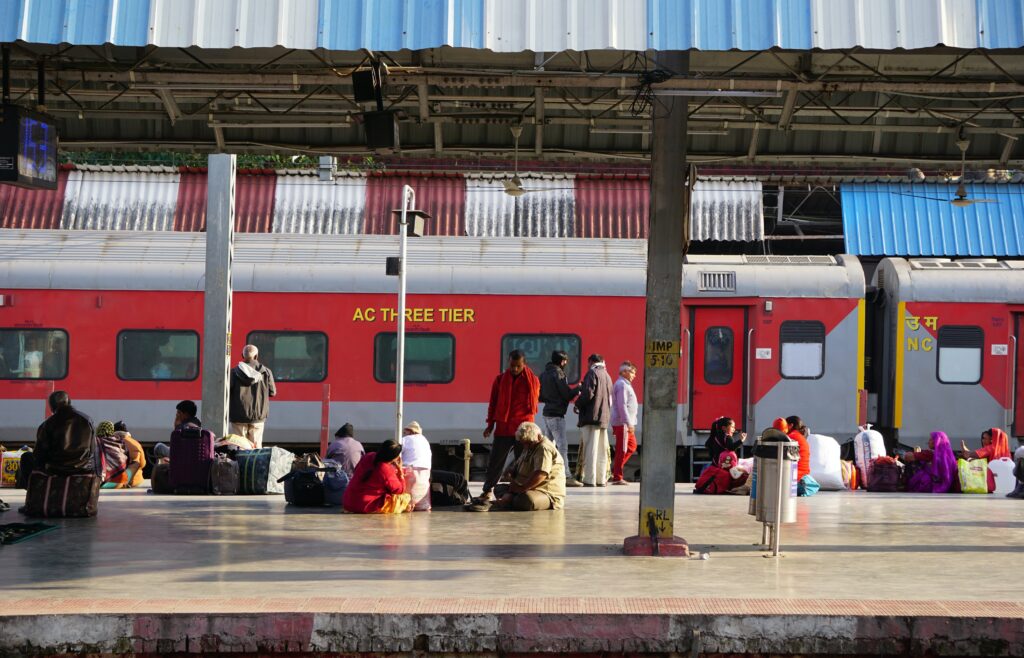 Not to mention train travel in India, either by a general coach or AC coach, you get new experiences. I would like to tell you my story. The first time was when I took the second seating general coach to travel from West Bengal to Delhi; I was suffocated and thought not to travel again in such an environment.
My seats were close to the toilets and believe me when the train slows down, the stinking smell is 10 times stronger than usual! But, all these things depend on your outlook. I was so shocked to see children, old grandparents suffering from arthritis, and pregnant women travelling without any complaining look on their faces.
I tried to motivate myself by thinking "if they are travelling in the same condition, why can't I?" After that everything becomes okay, these days I travel between cities on night trains not on general coaches but on AC coaches. The prices of AC compartments are a bit higher compared to general but in terms of flight tickets, they are very cheap.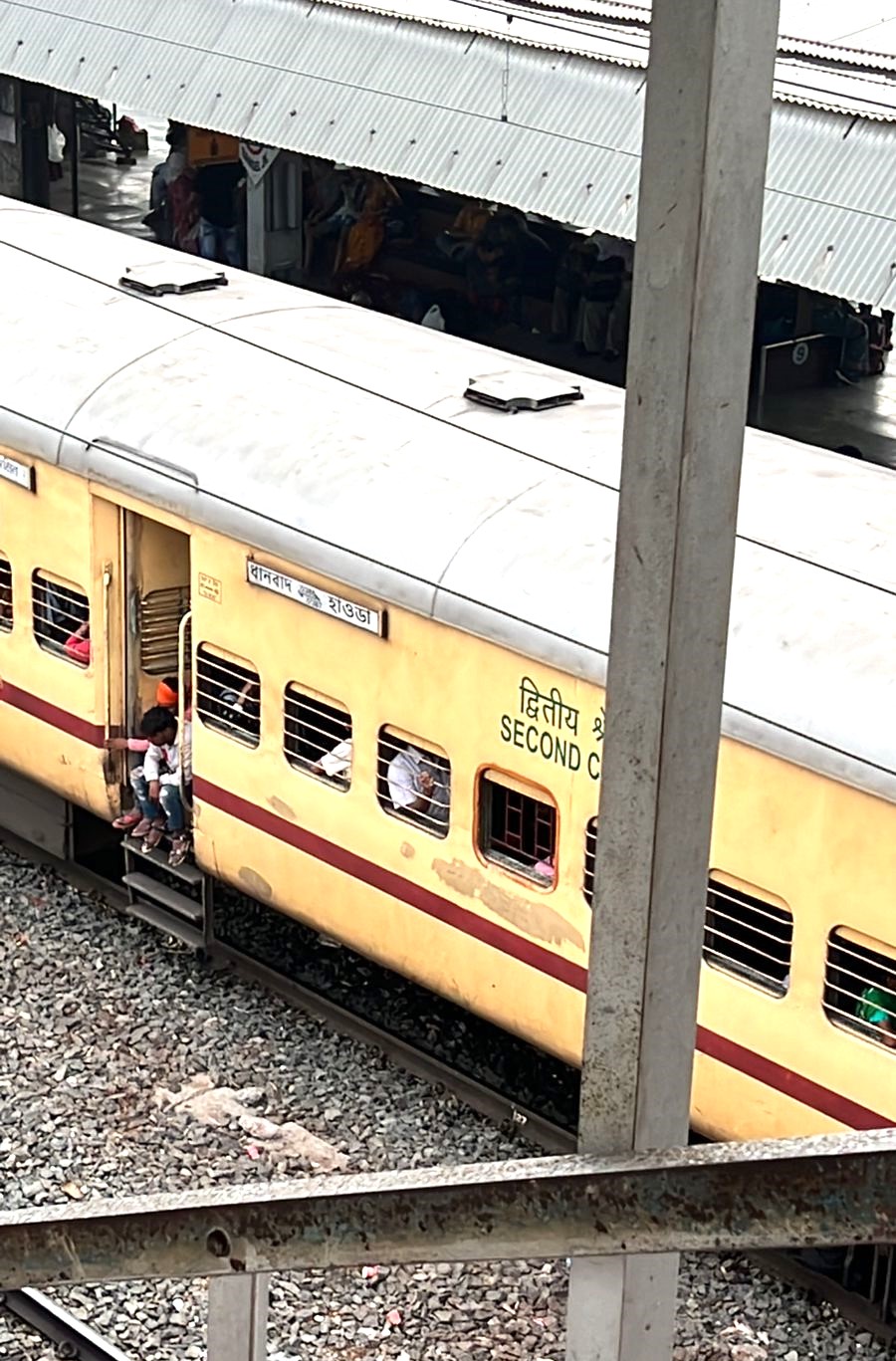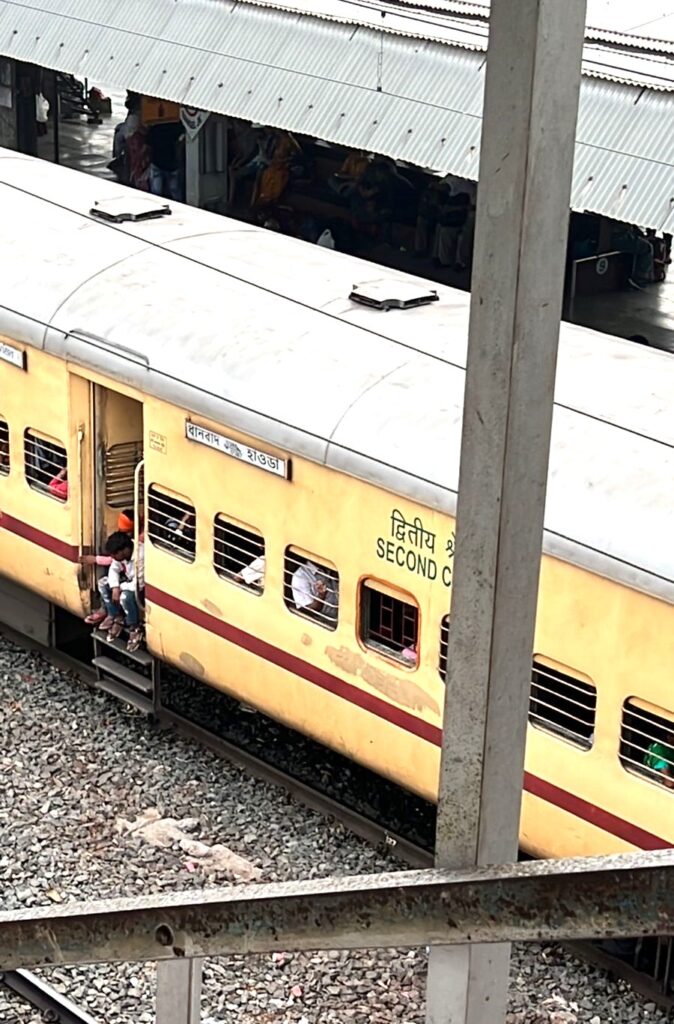 Train travel in India can be super easy if you book your tickets after research. If I have to travel one night or more I take either Sleeper Class or 3 AC. If, however, I am travelling between towns for not more than 5 hours, I book general class to save a lot more money compared to flights.
I think these are all the personal choices we make while travelling. Therefore, in general, or AC, taking trains to travel in India is super cheap.
Read: 10 Best Places to Visit in Kolkata with Friends
How to Budget Backpacking India – Buses
Indian buses are also the best way for backpacking India alone. Intrastate and interstate can be super cheap if you take Road Transport Corporations (RTCs) to travel. RTCs are state-owned buses and the rates are fixed by the State Government of India.
The services of RTCs vary from cheap buses to luxury options equipped with sleeper seats, air conditioners, entertainment systems and more. If you want to travel to Himachal starting from Leh to Chandigarh then book through Himachal Road Transport Corporation (HRTC).
In Andhra Pradesh, you can book APSRTC whereas in Kerala you can book Kerala SRTC. Almost every state has its own network of state governed buses. Moreover, for hassle free and easy budget travel in India book your tickets in advance on Red Bus.
How to Travel in India with Low Budget? – HRTC Average Bus Price
Delhi – Manali: 896 Rupees (518 Km)
Delhi- Keylong: 1080 Rupees (666 Km)
How to Travel in India with Low Budget? Red Buses AC Prices
Delhi – Jaippur: 400 Rupees (268 Km)
West Bengal to Digha: 451 Rupees (195.2 Km)
Chandigarh to Amritsar – 577 Rupees (226.6 Km)
How to Travel Cheap in India? Get Around the Cities
Consider you're in any of the metropolitan cities of India- Delhi, Mumbai, West Bengal, Hyderabad, or Bangalore. How will you travel? Ride-sharing apps like Ola and Uber are available but there is so much traffic and strike budget.
Do not forget that, metropolitan cities are gifted with traffic jams. But the bonus point is that you can hop on the metro and travel to the city at a very low cost. Just more 5- 20 Rupees you can travel to any part of the city. Yes, Metro is that cheap!
Metro: For budget travel in India, the metro is the reliable modern transportation mode covering almost every part of the city. For example-
Delhi Metro also covers satellite cities of Faridabad, Gurgaon, Ghaziabad, and Ballabgarh
Kolkata Metro covers Dakshineswar – Kavi Subhas – Salt Lake – Sealdah. And, by 2023, Howrah will be connected, the first underwater metro in Kolkata.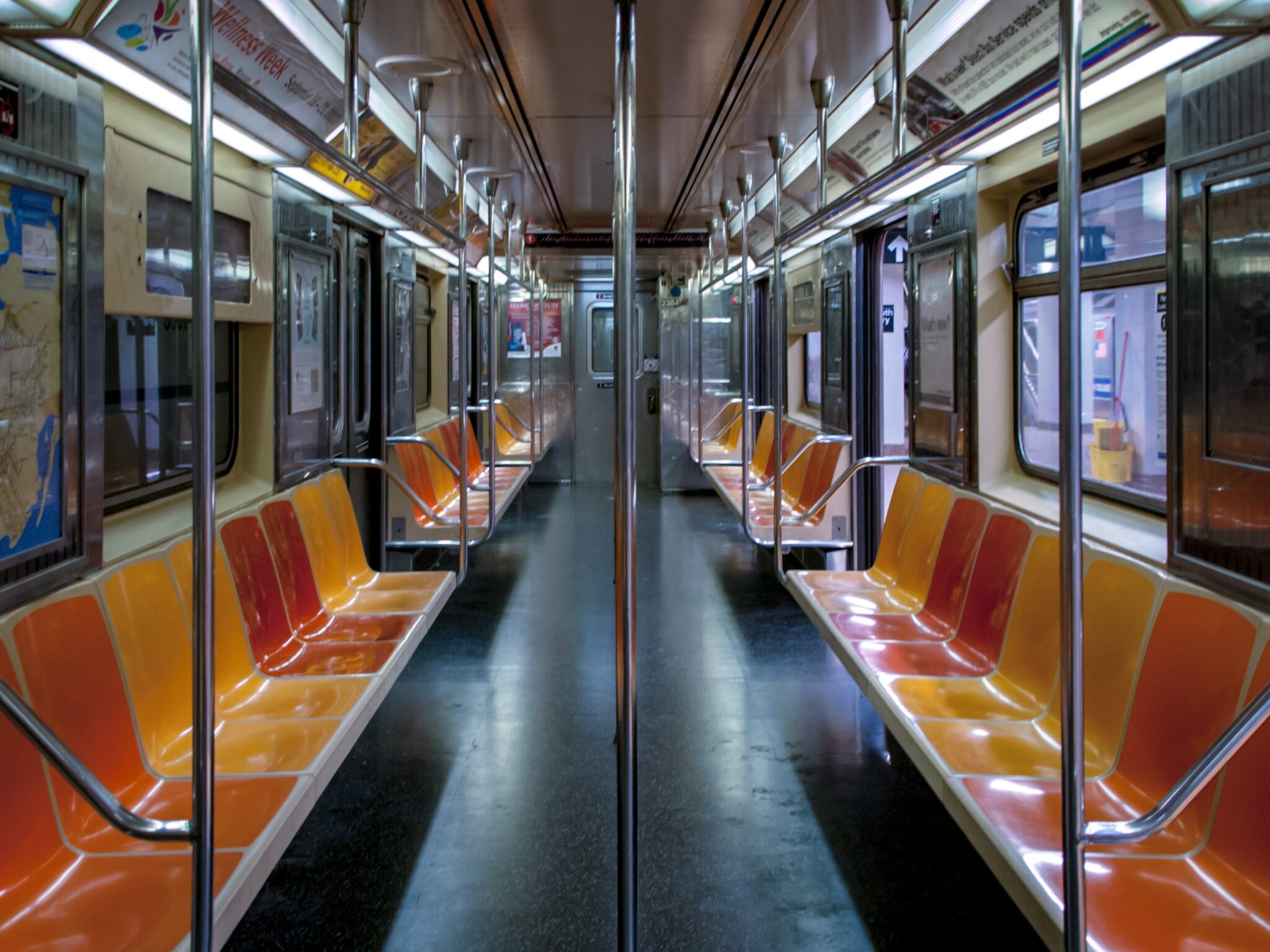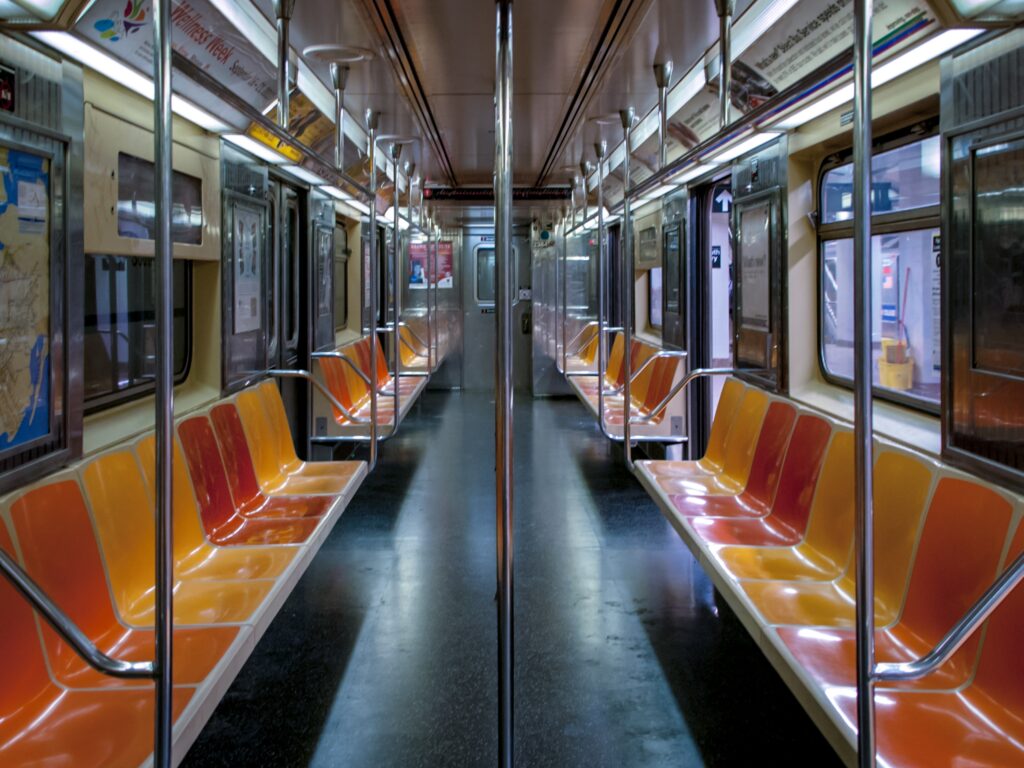 Rickshaws or Tuk-Tuks: For affordable transportation when cabs are asking more or legs are hurting, Rickshaws or the famous Tuk-Tuk are the saviours. You roam around the city just for 250- 350 Rupees. Do not forget to bargain before getting in!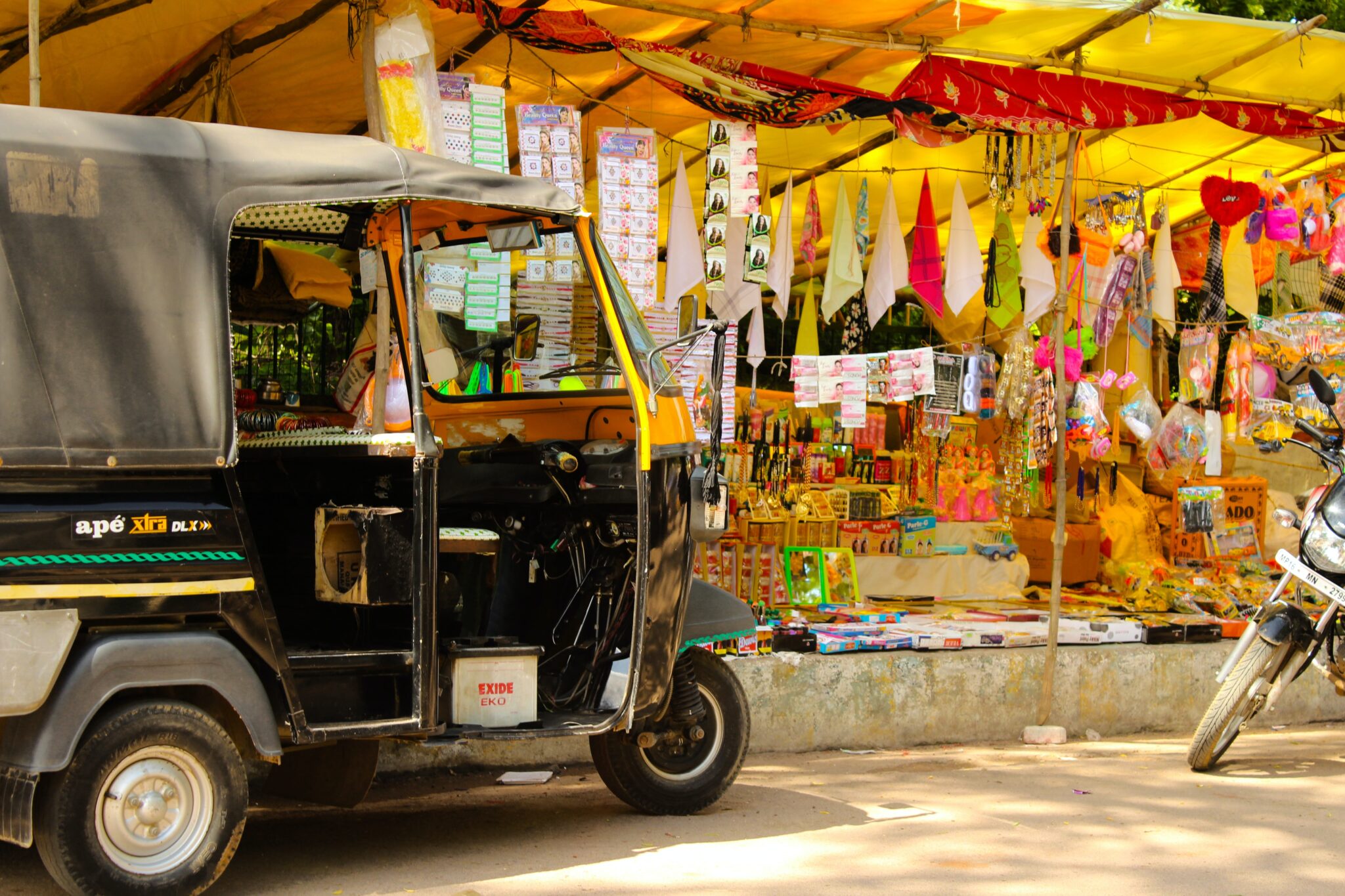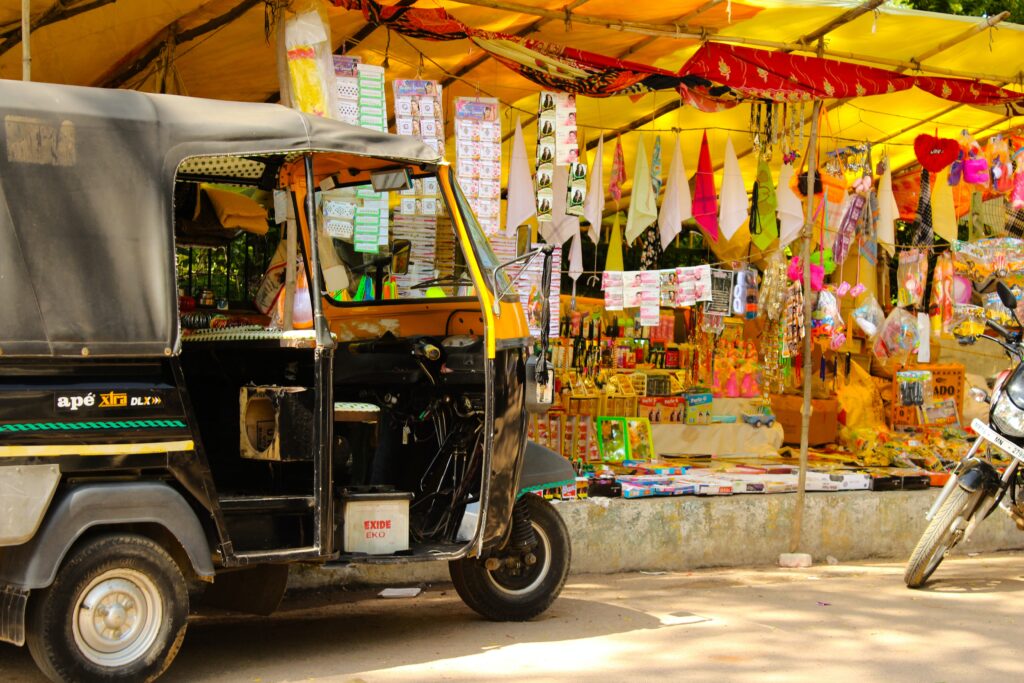 Scooters hire and use a fuel card: Yes, anywhere in India if you have a driving licence you can hire a motorbike or Scooter as per your wish. In Goa, Manali, Cherrapunji, and Jaipur, I took a Scotty to explore these cities.
Moreover, in my experience doing a lot of road trips across India with my friends, I have found that a credit fuel card helps to save a lot of money. You can also use a bank's credit card that offers loyalty points on every refuel.
You would be surprised to know that in Goa per day it costs only 250 Rupees for hiring Scotty. India's travel budget is only possible if you know how to bargain and follow the rules laid down by the Government of India.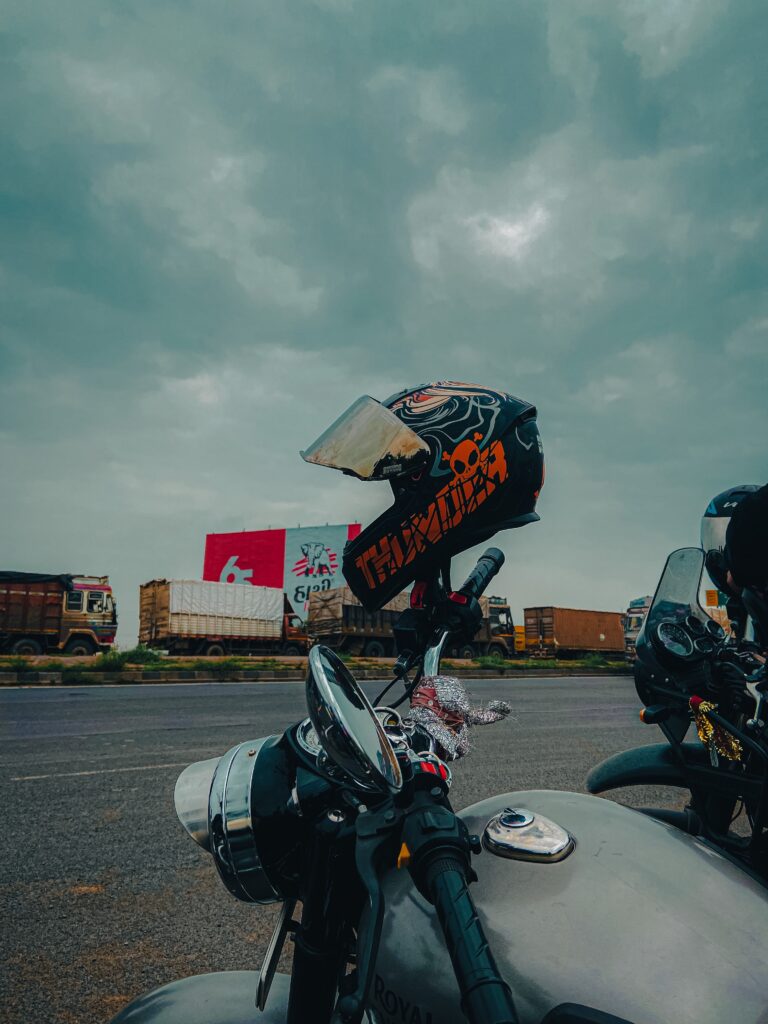 I would recommend that you get a Sodexo Card for fuelling up your motorbike. Remember, to carry cash as well as the card allows you to earn cashback that you can use for your next refuelling. The best part of the Sodexo Card is it is not taxable.
Remember to always wear a helmet and boots while travelling because the police may fine nearly 2000 Rupees.
How to Travel Cheap in India? Best Backpackers Hostel in India and Other Accommodation
Travelling is not about reaching the destination or witnessing beauty but valuing relationships, being funny, witty, social, kind, and empathetic towards everyone around you. You can only cherish your travel stories after years, by remembering what you said in your broken language to the auto driver or danced shamelessly in front of 50 other people and got clapped by everyone.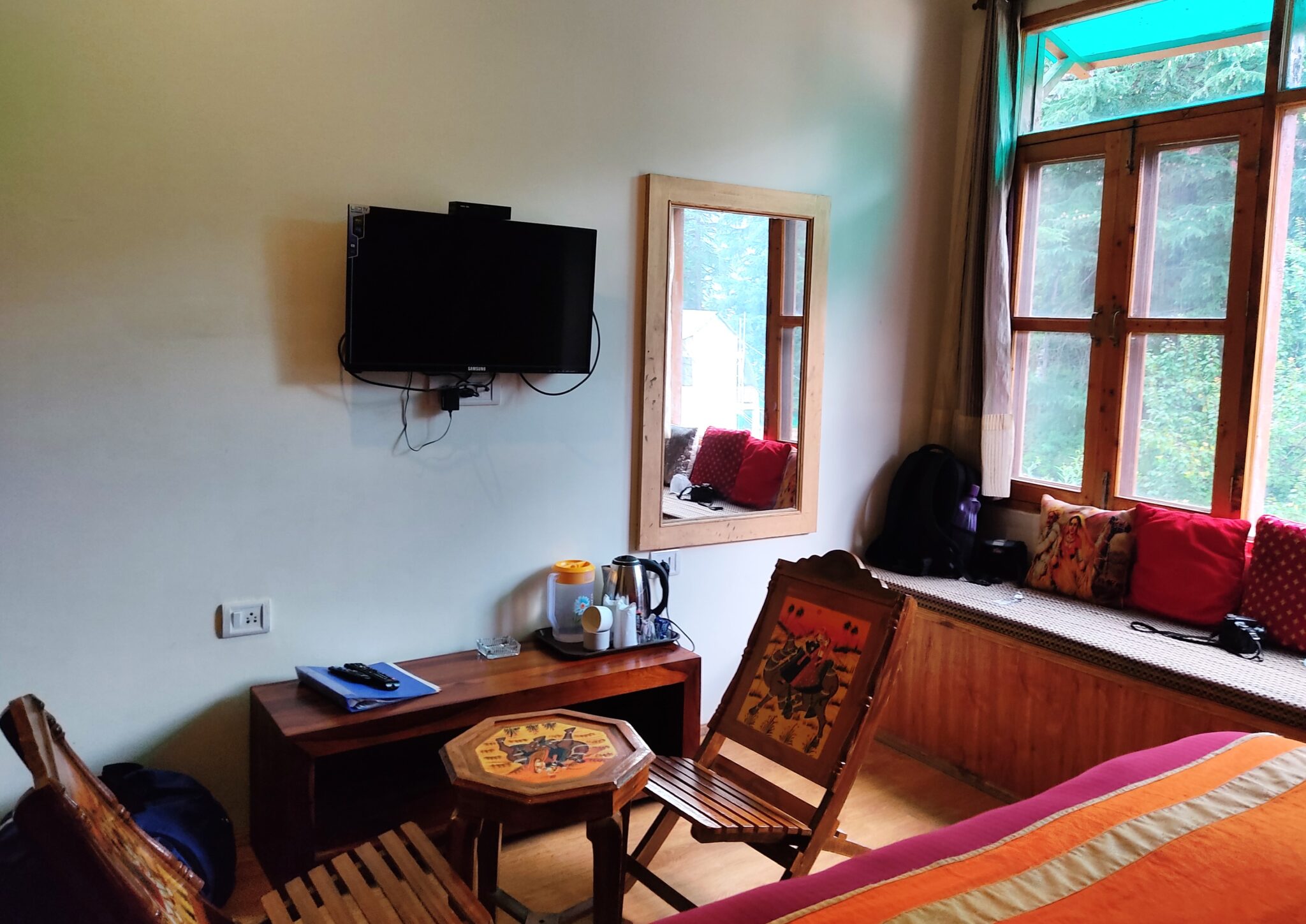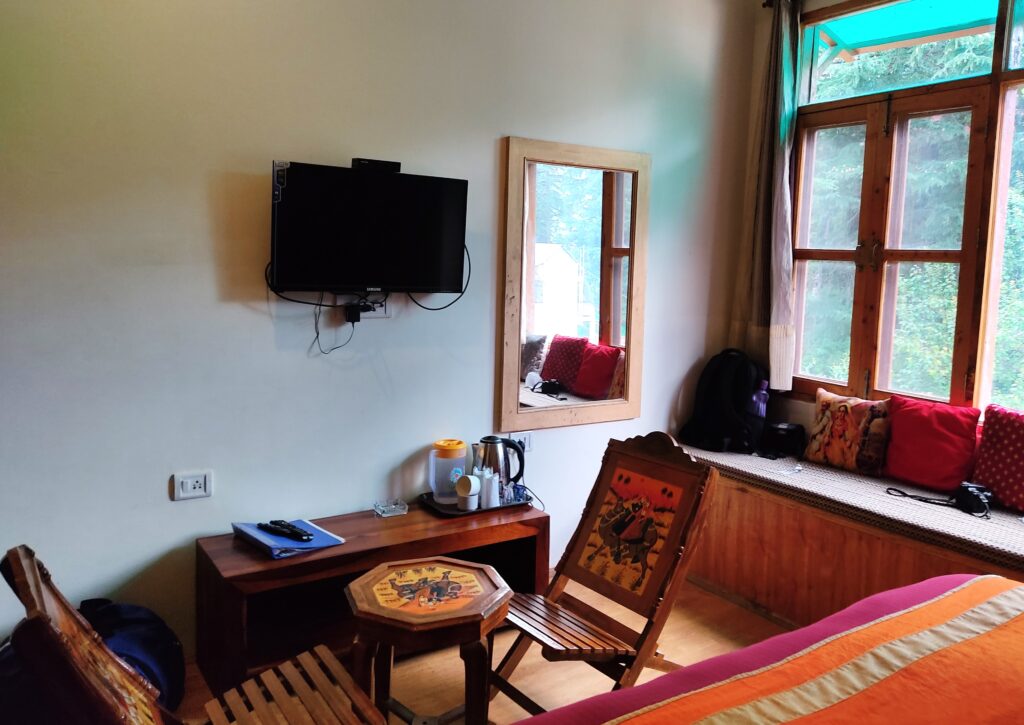 Do you know where all these things are possible? The best backpackers' hostel in India helps you to connect with a large group of solo travellers and also ensures you get the best accommodation facilities at very cheap rates.
The best backpackers' hostel in India cancost you a dorm bed for under 400 Rupees a night with a clean bed sheet, toilet, warm blanket, AC, heater, 24*7 water facilities, free Wifi, clean drinkable water, free breakfast (depends on place to place), and immense fun – all under 500 Rupees. Don't you think hostels are so much fun?
Best Backpackers' hostel in India
Delhi – I spent my stay at Joey's Hostel
Manali- I spent my stay at GoStop Manali
Cherrapunji – I spent my stay at Stay Awhile
Mcleodganj, Dharamshala- I spent my best Christmas at Hostel Triangle Folks
Udaipur- My best stay at Whereabout Hostel
Spiti – The most peaceful stay at Khabrik home stay
Leh – Himalayan Bunker Leh
Goa – My first ever stay at the hostel. The Craft made my stay so memorable that since then I always choose a hostel for stays.
You need to start talking to everyone and need to have no radical thoughts or prejudices. When I started travelling solo in India, I was surprised to see people, whom I thought were useless people come forward for help and offer necessities.
You can choose from a chain of backpacker hostels like Go Stop, The Hosteller, Zostel, Backpacker Panda, and local hostels of a particular place. Whenever I visit places like Manali, McLeod Ganj, Dharamshala, Goa, Pondicherry, Shilong, Cherrapunji, Punjab, and many others, I choose either mixed dorms or female-only dorms.
Apart from the best backpackers' hostel in India, few other options can ensure a free stay in India. Believe me, "how to travel in India with a low budget" is not a very worrisome thing because options like staying in temples, monasteries, and ashrams are very much prevalent in India.
Do not forget, that India is a land of spiritual seekers and these ashrams and temples never say "No" to any people who ask for accommodation. Moreover, such stays are accompanied by free food, meditation halls, riverside rooms, colourful appearances and a lot of spiritual people who can help you to unlock the history of the place.
During my Kerala visit, I stayed for 2 nights in Bharat Seva Ashram Sangha for just 300 Rupees (optional, you can pay or not). The ashram was near the beach and it was so relaxing. Their phone number is 9995432072, Thiruvallam, Thiruvananthapuram, Kerala.
Believe me, though it sounds crazy it's not. Just take the small steps.
Read: Your Ultimate Guide: How To Plan Goa Trip For 3 Days?
How to Travel Low Budget in India? Food and Drink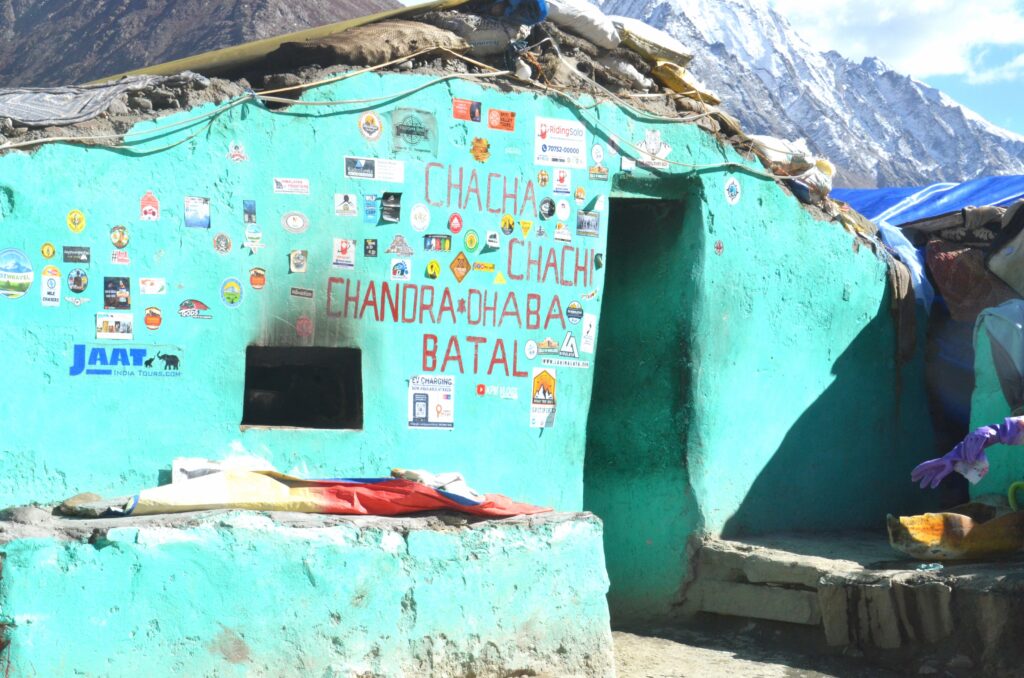 Water: Sorry, you are living in a time where you need to pay for drinkable water to sustain life. But do not worry, because you can save money on water and food by following backpacking India tips.
Get your sustainable water bottle with you, I would recommend you to carry two. Fill it from your hostel, dhabas where you eat food or ask hotels to refill your bottle. These are the small cheap travel tips in India but are very important to save money.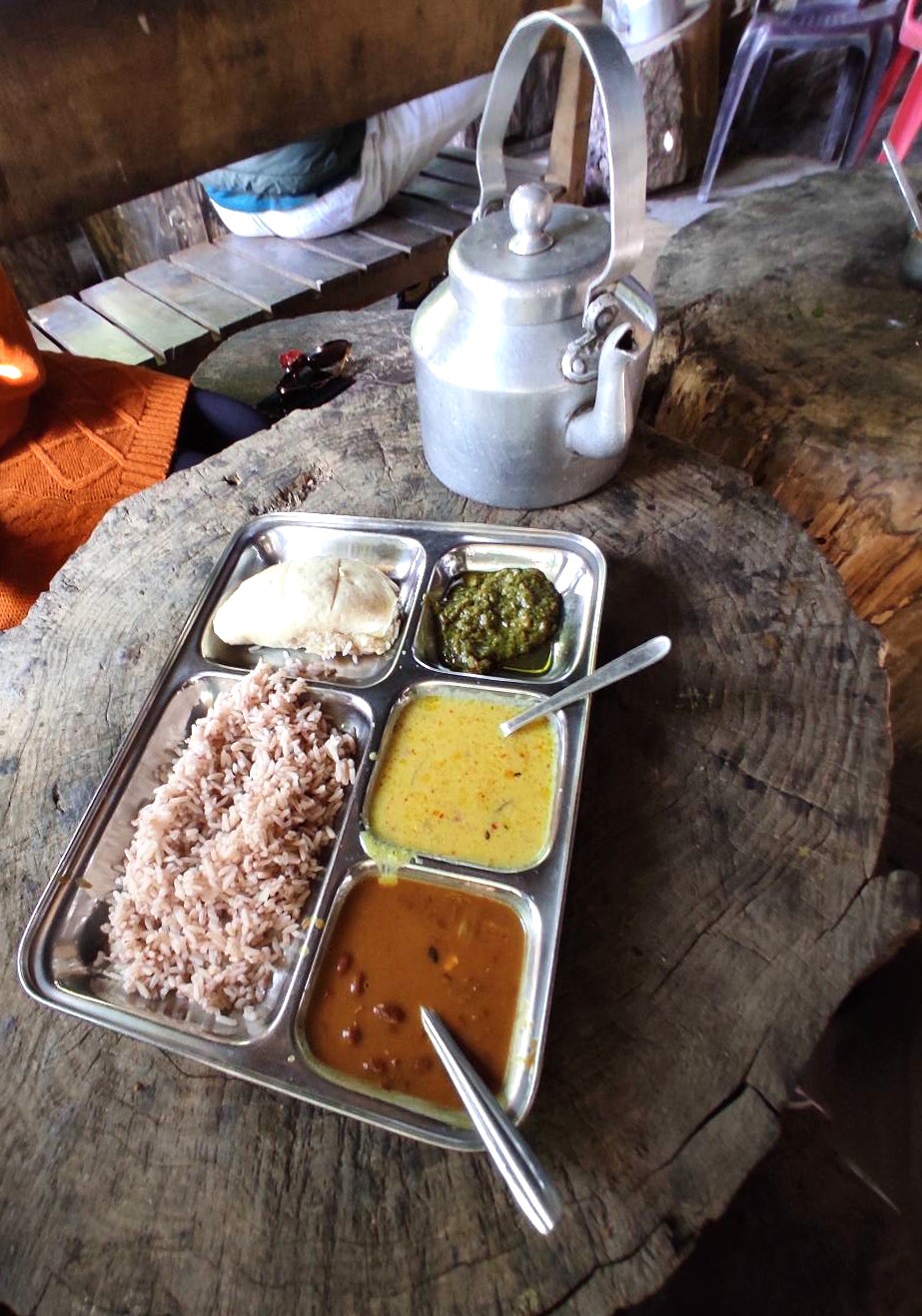 Do the simple maths, a 1-litre Bisleri Mineral Water is around 20 Rupees, so per day you need at least 3 bottles, so the per day expense for water is 60 Rupees. Now, let's consider your stay in India for 2 weeks then your only water expense will be around 840 Rupees.
Do you want to spend that? The thing to remember is to carry two good-quality sustainable water bottles wherever you go. For example, if you're in the mountains, you can refill your water from any spring, or knock on the houses and ask for water. Again, if you're in any metropolitan city, ask the dhabas to refill your bottle.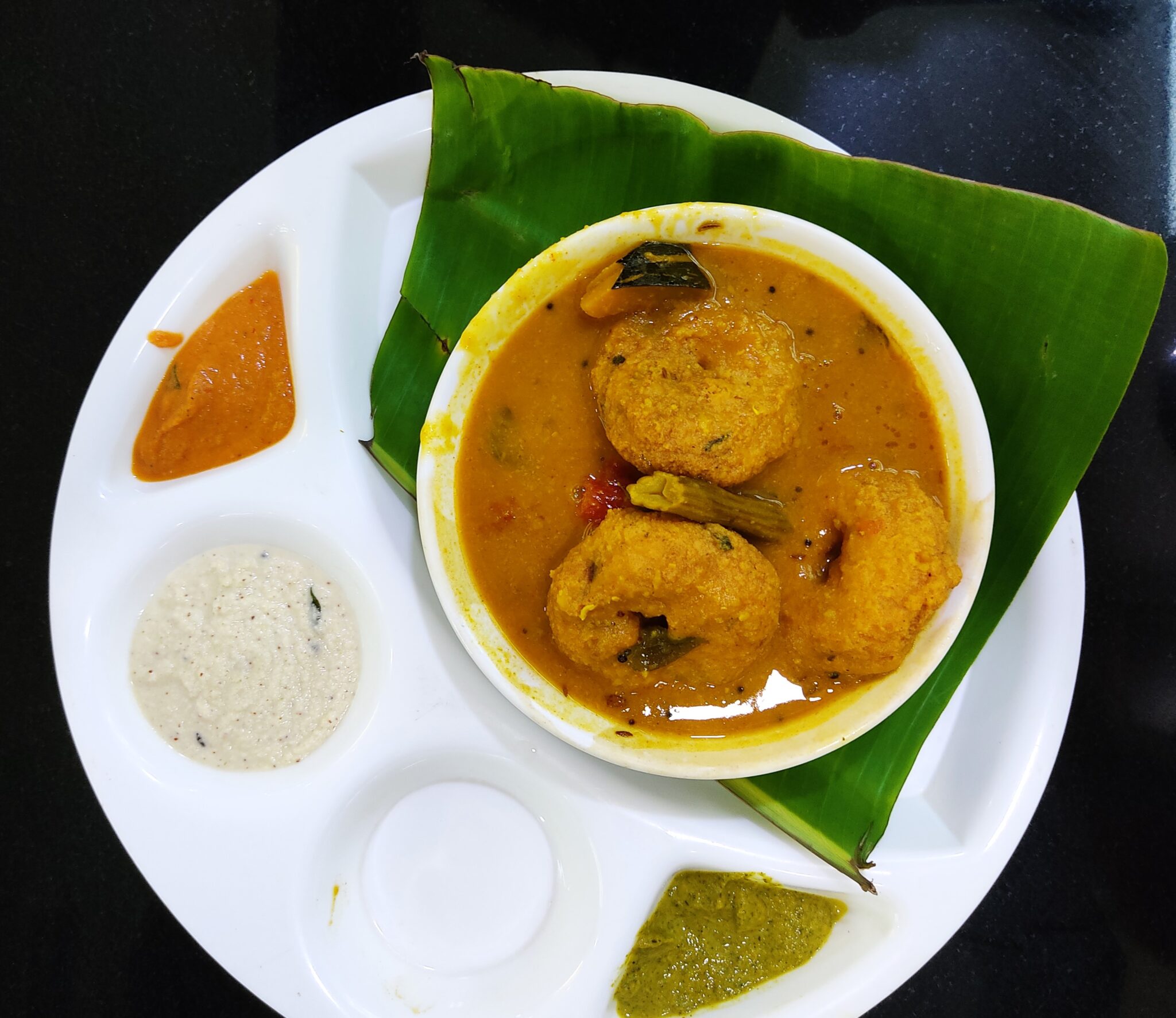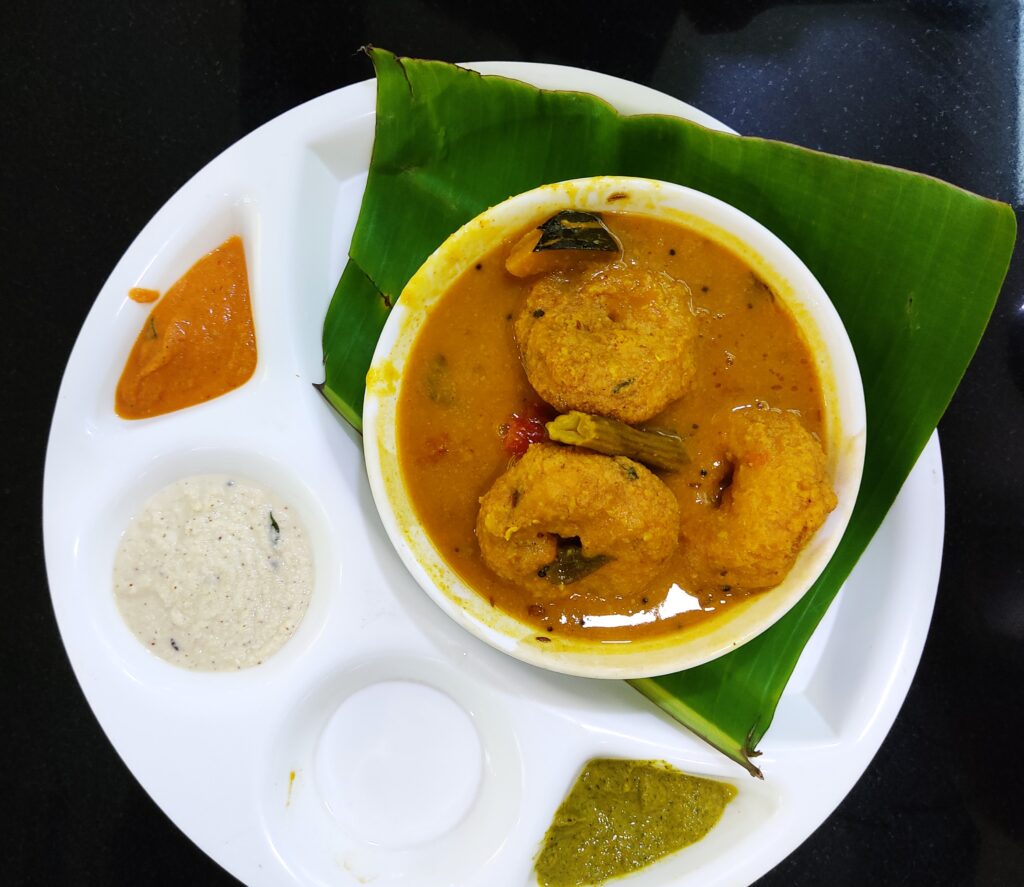 Food: Indian cuisine has diverse flavours varying widely between North India and South India. You will be amazed to find diverse cuisines starting from an immense variety of achars (pickles/ preserves), daals, spices, and hundreds of dishes that you've probably never heard of. For anyone budget backpacking India, you should ditch the expensive restaurants and find food at local stores and stalls.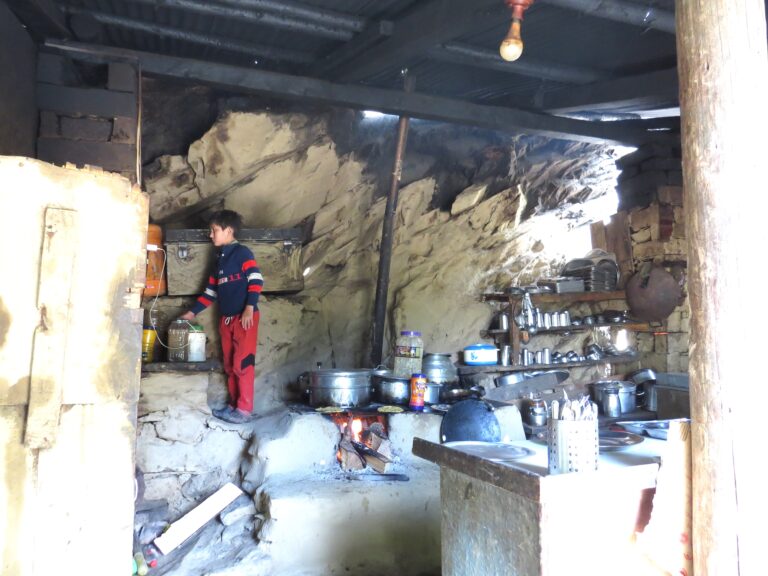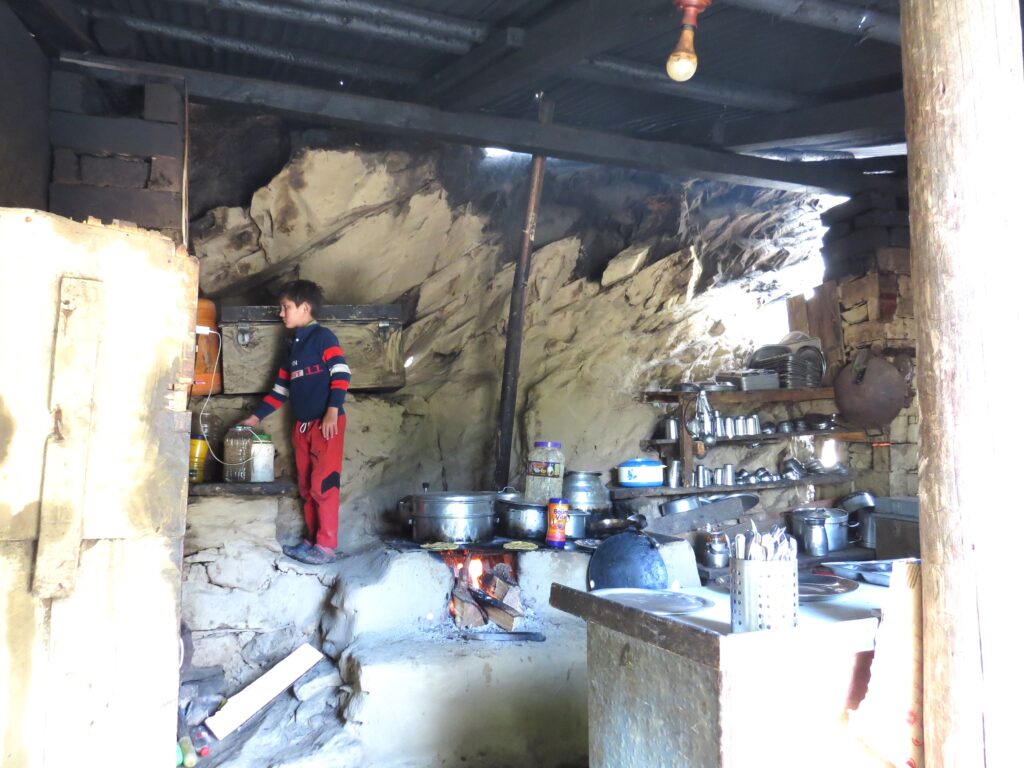 In India, you can survive on less than 200 Rupees a day. Go out and check the local dhabas, the opportunities to taste the county's flavoursome food lie here. Your mind is everything; do not worry about your stomach, our body suits everything with time.
Moreover, you can also cook at your hostel or visit Sikh temples and ashrams for free food. The mantra is eating healthy and keeping yourself hydrated.
Here are some food and original dishes you should try on your budget backpacking India trip.
Taste Chaat, Panipuri, Pav Bhaji as a snack. It ranges from 20 to 50 Rupees.
Always order "Thali'' for lunch or dinner. Thali is a combination of the meal, steamed rice, chapati, sweet dishes, dhal, pickle, and vegetables, all served on one plate. There are mainly four categories of "thali" – Veg Thali, Fish Thali, Egg Thali, and Chicken Thali.
If you are in Kerala, taste their fresh, local species of added seafood. Kerala lunch consists of rice, fish, and vegetables. You should taste Crab Masala, Appam, and Chilli Garlic Prawns.
If you are in Punjab, taste their traditional Dhal (lentil curry), Butter Chicken, Tandoori Roti (flatbreads), Palak Paneer, and lastly Lassi (curd shake)
In Lucknow or Delhi, taste their famous kebabs made up of minced meat, tomatoes, spices, and onions. Order "Tunday" kebab.
Order Idli Vadas, sambar, and dosa if you are in the state of Tamil Nadu. I would suggest you have "Chettinad" if you are in South India. "Chettinad" dish is presented on a banana leaf with Eral Masala, Chettinad Chicken and Karaikudi.
If you're in Bengal, in my state, you should try Aloo Posto (potato in poppy seed), Chingri malai curry (prawn), and the famous Egg Dhokar Dalna and Lucchi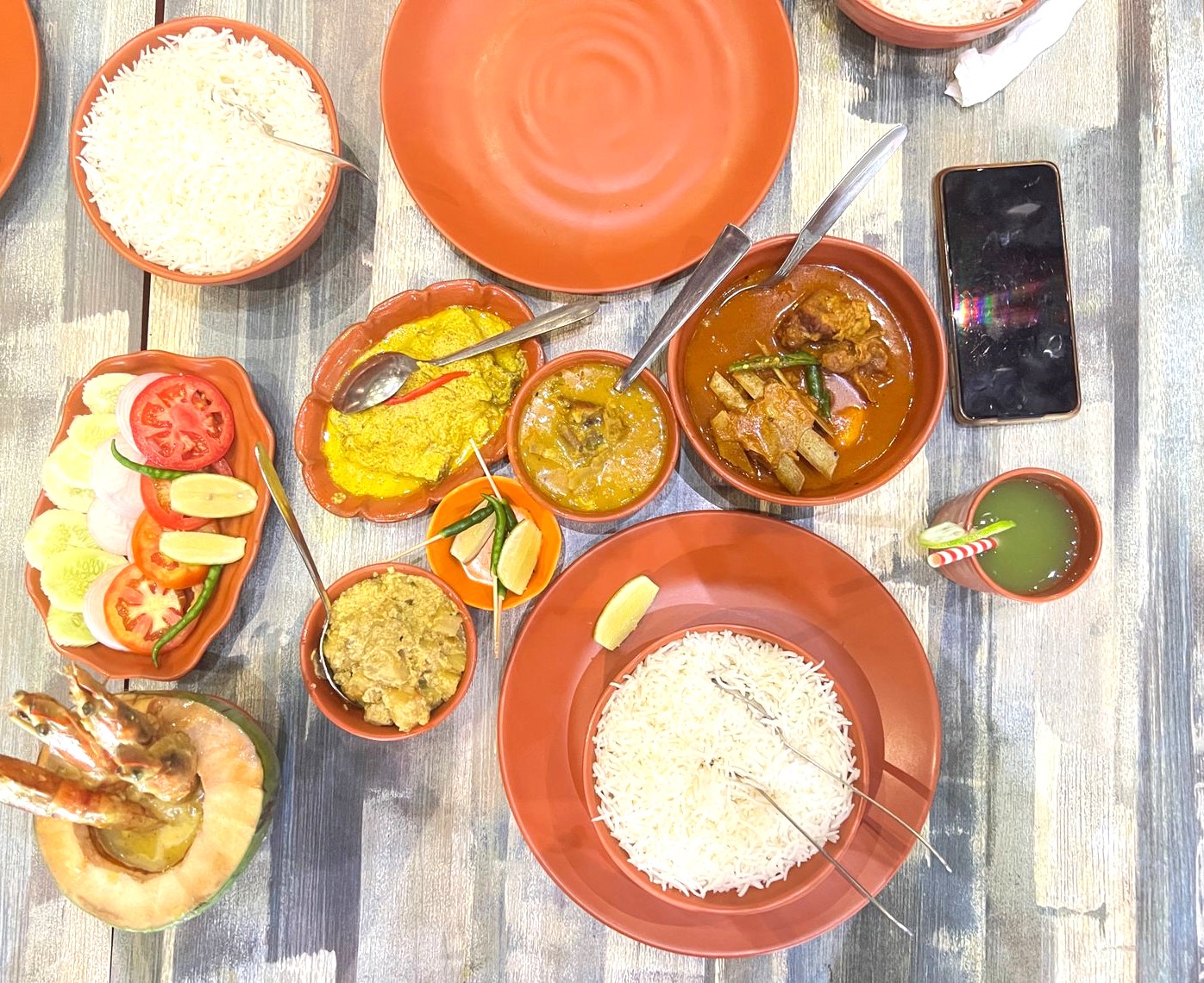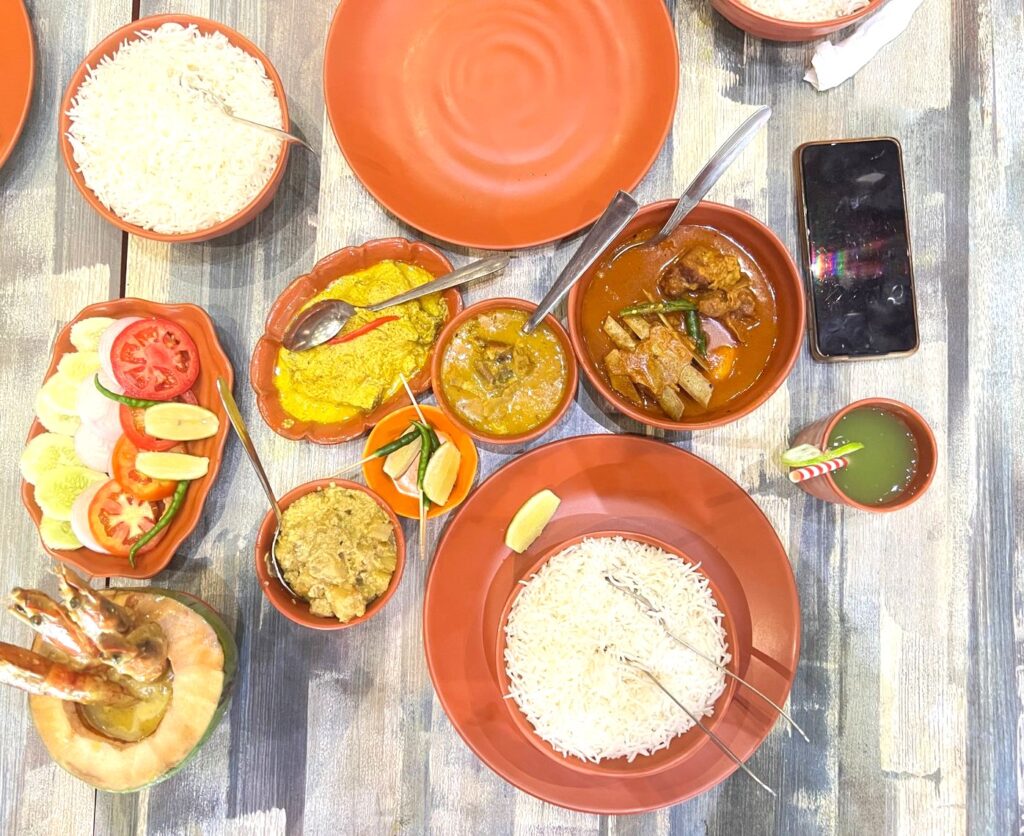 Average food prices in India can range between 150 – 200 Rupees, only if you eat at local places. However, some average price of food is –
Chicken biryani – 120 Rupees
Kebab – one plate 120 Rupees (10 pieces)
Tea and coffee – 10 Rupees
Thali (platter of the meal) – 120-160 Rupees
Lassi(curd shakes) – 35 Rupees
Read: 5, Best Places for Solo Female Travel in India
How to Travel in India with Low Budget? Master the Fine Art of Haggling and Learn Local Language
Haggling is a game, and the more you play, the more you learn about people's language, expressions, and body language. This seems to be rude to many, but without negotiating, and haggling you cannot survive. Indian shoppers will bring down the price of the product more than what is quoted.
Seeing a foreign tourist they double or sometimes triple the price, therefore try to negotiate and know the actual price before buying it. However, remember that the roadside shopkeepers are low-income labourers therefore 50-100 Rupees more won't hurt you. Be kind while negotiating. Also learning the basic local language can help you in negotiating.
Budget Backpacking India Tips: Indian SIM card and Data
International calls can be very expensive, so the first step after getting down from the flight is getting an Indian SIM card with free data. However, you can also buy an Airtel or Vodafone SIM from local stores but in that case, you have to provide a local address and other contact details.
Therefore, the best way to get a SIM card is from the airport by using your passport and photograph. This process is very efficient, for one month of Airtel SIM service you have to pay 299 Rupees with extra charges for buying 1.5 GB free per day. I can guarantee this won't be a huge addition to the backpacking India travel budget.
Read: The Ultimate Guide- How To Travel Alone In India ?
Conclusion
All you need is strong inner motivation and willpower for average budget travel in India. Additionally, you will need people more than your mobile phone or anything. Once you are backpacking in India you will understand that local people love to help you out, and show you the right direction. Remember, we learn a lot of things while travelling on a tight budget. Therefore, I hope I successfully answered your question "How to travel to India with low budget" and this will help you to plan your India trip on a budget.