The Ultimate Guide: Things To Carry From India To The USA
It was in 2017, I remember how my brother shouted with joy staring at the computer screen saying – "I got into Chicago University".
My mother from the other room came running with happiness. After the moment of hugging, and thanking god, the one question that came to her mind is
What things Chirag, my brother will carry from India to the USA?
Back then, there was no concrete information available on the Internet and we faced trouble packing his bag.
So, this article is a complete guide on things to carry from India to the USA. If you're reading this you won't have a problem packing your bags.
Things to Carry from India to the USA
Can I travel to the USA from India? Yes, you can only if you've Visa, passport, tickets, health insurance, and money to fund.
So, below is a travel checklist of the ultimate guide for things to carry from India to the USA for parents, students, families, and solo.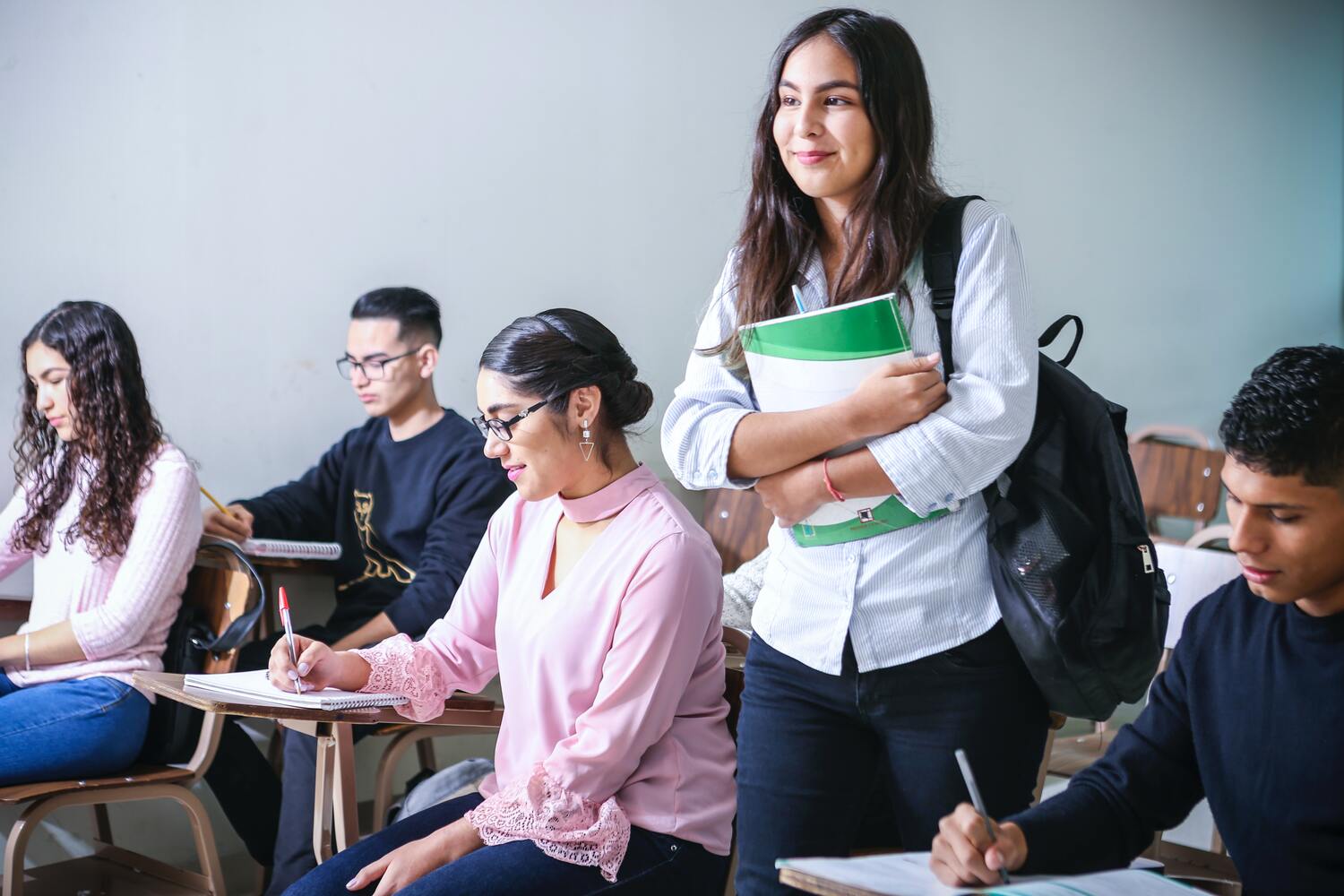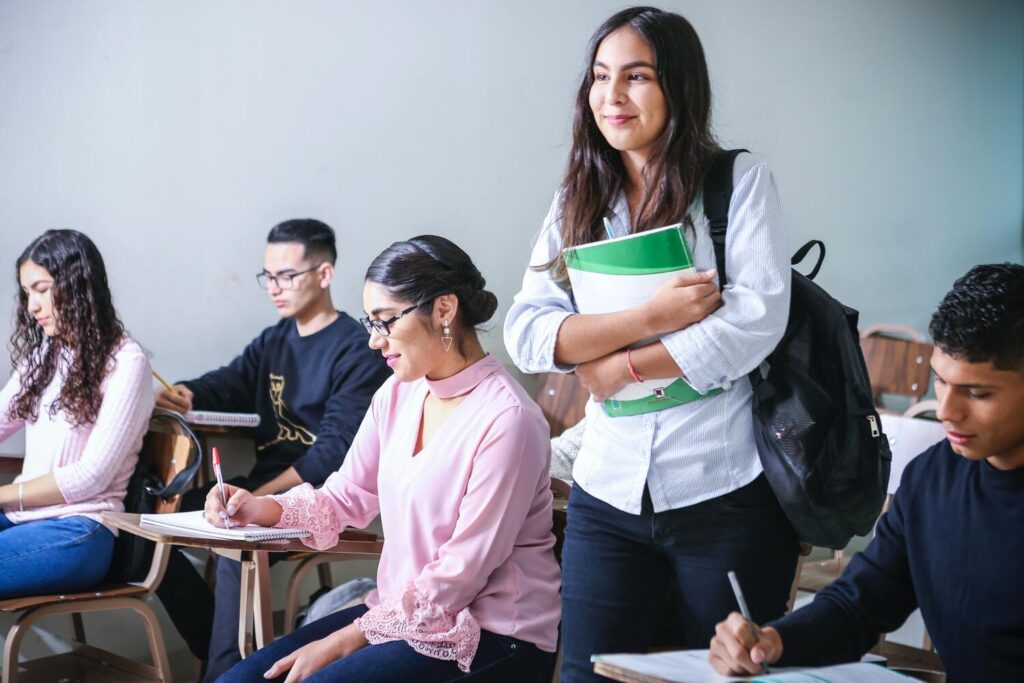 Documents to Carry While Traveling to USA on B2 Visa
Without the right documentation and submission of the proper documents at right time at the airport you can face problems or deport back to India without any second chances.
So, here come the documents to carry while traveling to the USA on B-2, B-1, H1B, F1, and J-1 Visas.
1. Passport, Visa, and National ID Card
A passport is issued by your home country ensuring you're a verified citizen eligible for international travel. It acts as your identification card in a foreign land.
Whereas, Visa is an endorsement certificate within a passport issued by the Government of foreign land officially allowing you to stay, travel, or leave the country for a specified period of time.
Now, under the documents for traveling to the USA from India, you need – a passport and Visa. Remember, you've to apply for a visa at least 180 days prior to travel.
A national ID card is something I've seen people skipping in their things to carry from India to the USA lists. Tell me, what if you lose your passport?
With your national ID card, you can visit the country's embassy or consult any officials for designing a fresh passport. Also, make sure, your passport is valid.
Hence, keep your original visa and passport handy on the day of traveling. Keep this in the mind, you must have two photocopies of each inside your bag safely.
Also, keep a scanned copy of both in electronic form on your mobile devices and laptops. Visa and Passport act as your identification, so be very careful.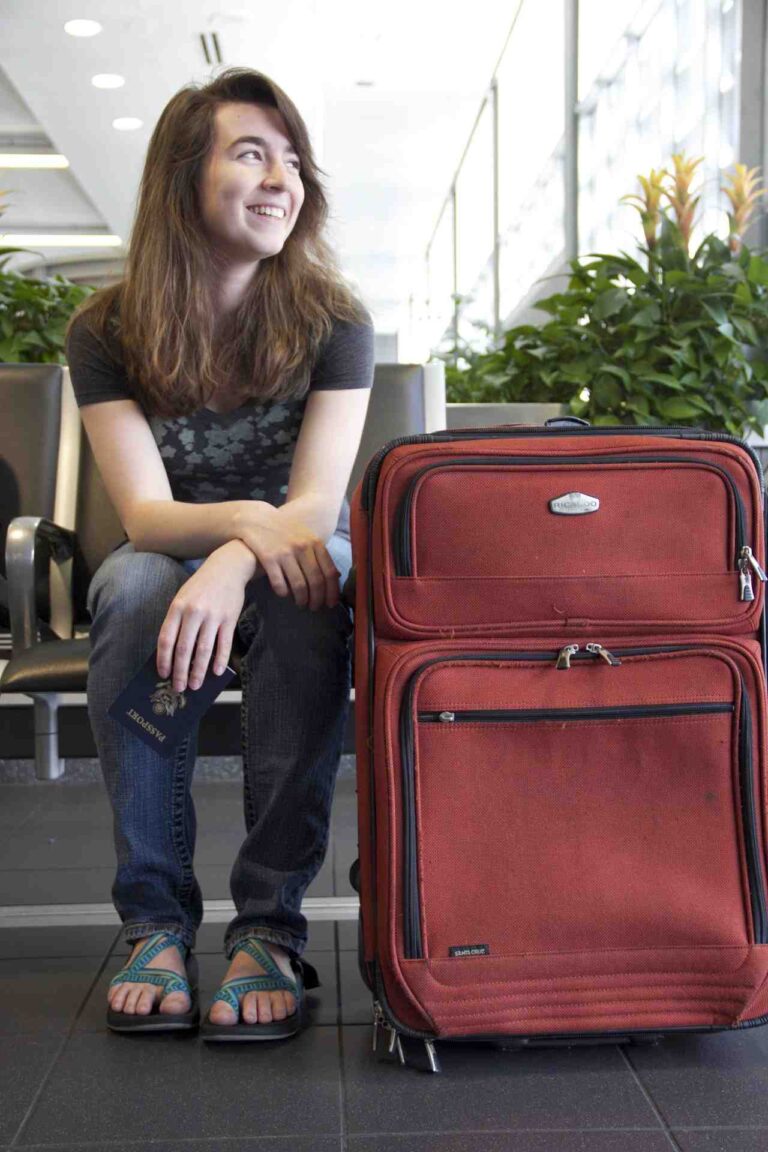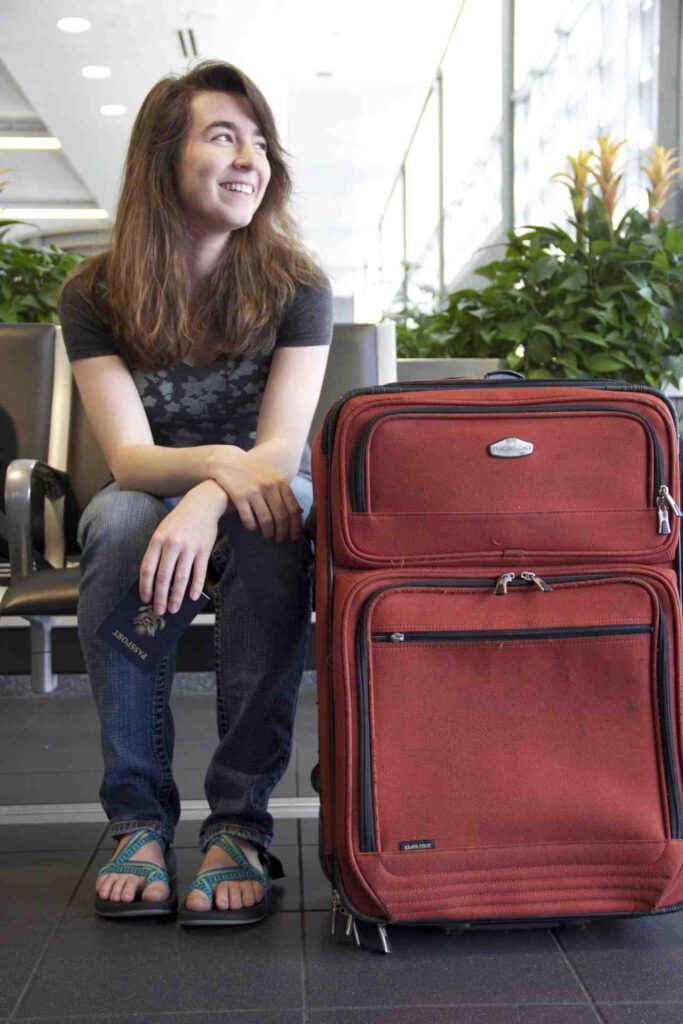 2. Flight tickets and proper travel itinerary details
I've already told you how to travel to the USA on a budget but without purchasing your tickets how will you fly to the USA?
I would recommend you buy your tickets four to five months before your trip to pay less to the flight companies. I use Skyscanner to book my tickets.
Keep in mind, it is the duty of the airport officials to keep track of your travel plans and itinerary. You just cannot escape that!
I saw a couple missing their flight for not being able to show the first two days' accommodation and reservation details. At the immigration counter, you need all these.
It is very important to have at least the first two days confirmed accommodation details, car rentals, ticket details, relatives' details, and places you will be visiting.
Personally, I use Wanderlog to map my journey and get great deals on flights, and hotels. Or else, keep every document printed and scanned copy on your mobile.
Hence, proper documentation of a travel itinerary is a must thing to carry from India to the USA.
3. Health travel documents
You might argue telling me health travel documentation is obscure while traveling to the USA from India. But know, that this is one of the most important things to carry.
What do you think, after the COVID-19 pandemic any country will welcome you without proper vaccination reports? If you've got a fever will they allow you to fly?
Never, this is going to happen. There is so many travel restriction imposed by countries due to the health conditions of travelers.
I've heard some countries need yellow fever vaccination certificates for you to land in their country. The team verifies every report is not conflicting.
You cannot escape; a team of immigrant specialists checks each update manually whatever the case is, I would ask you to check the latest rules and regulations beforehand.
Keep in mind, do not try to place a false report then you'll end up in jail for this. Please provide a 100% accurate report.
4. Travel insurance plan
Neither you nor I can handle uncertain situations on trips. Look, traveling looks very glamorous to people who are seeing your Instagram stories.
But hardly have they known, like anything can happen to you at any time. What can be the bad things that can happen to you while traveling? Let me just start by telling you –
Lose your phone or camera, may get pickpocketed anytime, passport, anything serious like meeting with an accident or misplacing your bags, burglaries, or armed robberies.
Tell me, can you ignore all these possibilities while traveling? Let me tell you what happened during my travel to the USA that will convince you to buy travel insurance.
In 2013, I came to the USA with my family to Aruba. I was only 14 at that point of time and was very excited about our first foreign trip.
There was a swimming pool in our hotel where I was playing with a ball in the water with a few other kids. It was so much fun!
But what ended up happening was the ball hit my eyes and I was wearing my glasses. Can you guess what happened? I just felt shooting pain & I screamed.
I was rushed to E.R. in Aurva and doctors told me I need eye stitches other than that I was fine. But do you know how much it coasted me – $ 320.
Also, to remove the stitches they charged us $100. As per Indian Rupees, my father spends 32,000/ for the injury.
Luckily, we had brought travel insurance and after coming back to India got back the whole amount. It took time but recovered all the money within 2 months.
Now, think if you do not have travel insurance before leaving for the trip you've to pay the whole amount from your pocket.
Summing up, please buy a travel insurance plan that looks like a debit card while traveling to the USA from India.
5. Boarding Pass 
These days you've to get your boarding pass 48 hours prior to travel, or else you've to pay extra at the airport for taking the boarding pass.
Keep track of your emails, the airplane company sends an email to get the e-boarding pass before traveling. I would definitely tell you to collect it and keep it handy.
You'll get a confirmed email to keep that star mark and print it out once you're in the airport from their machine.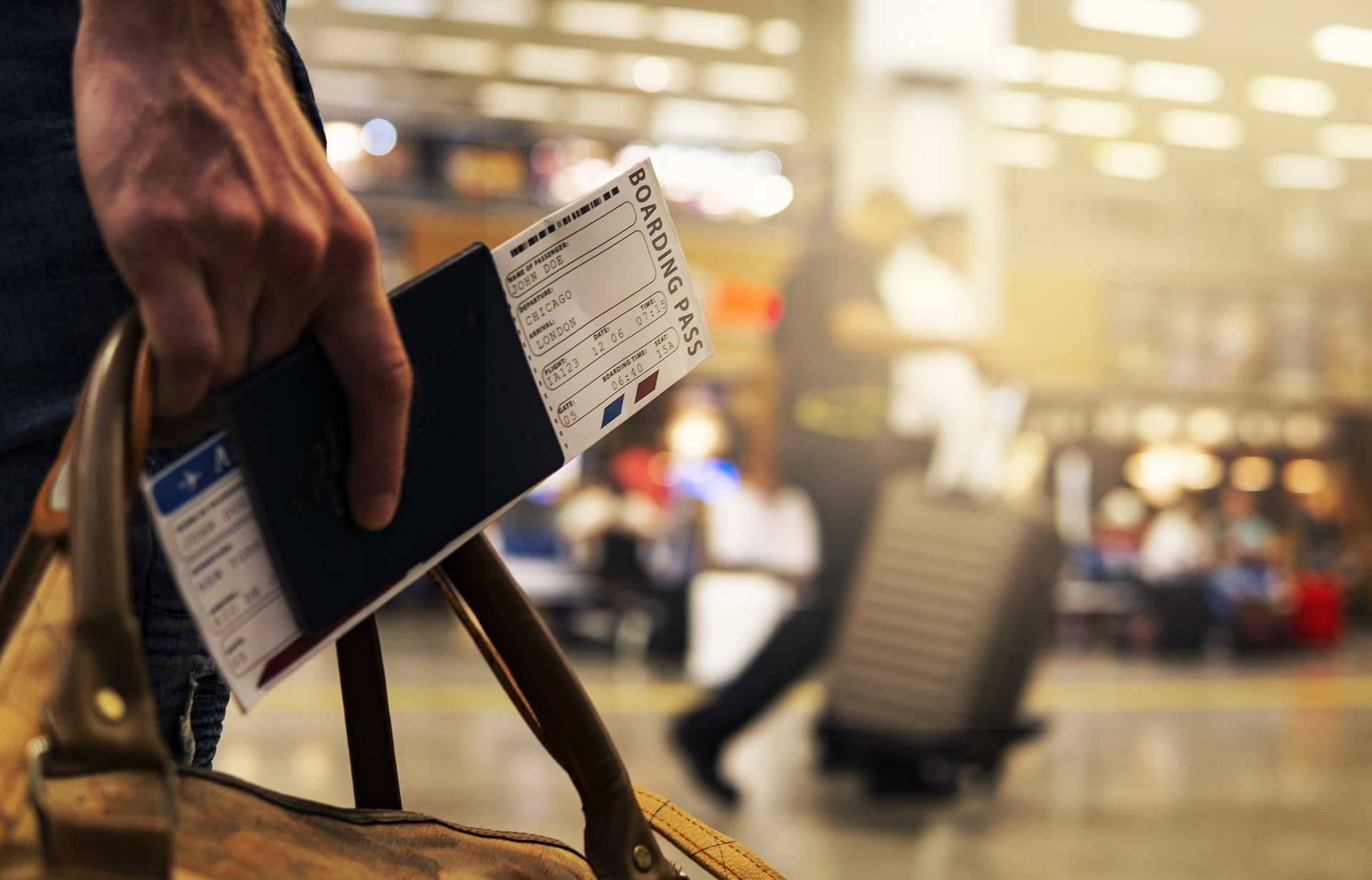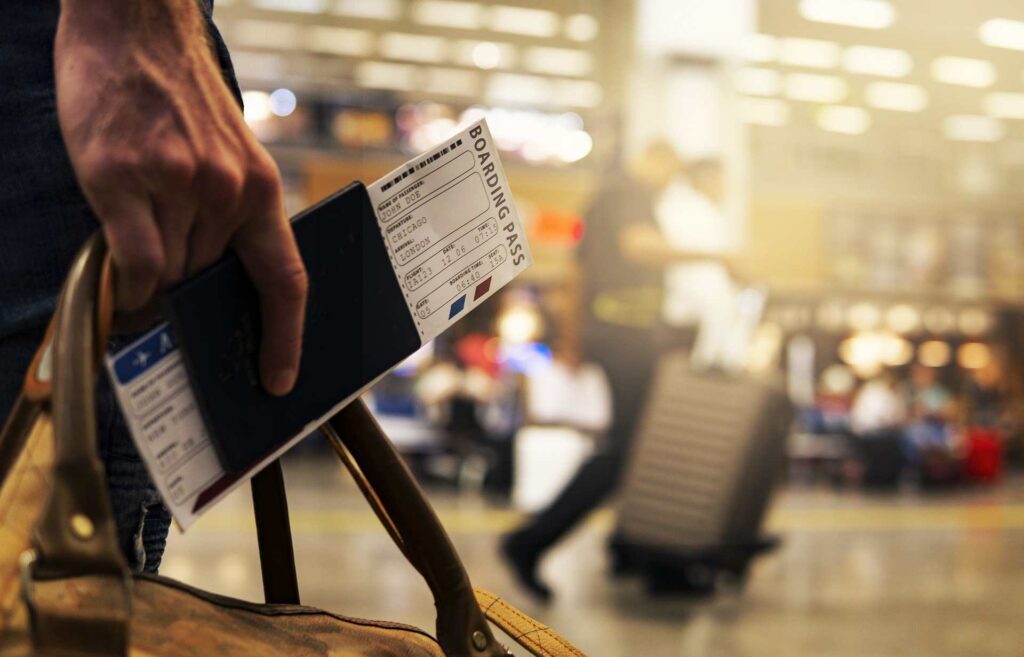 6. Custom regulations 
USA Customer and Border Protection (CBP) are entrusted to maintain security by checking that you're not carrying things to sell in the USA and making a profit out of it.
Like the smuggling of goods, the custom regulation department regulated their business.
Moreover, if you're importing or exporting anything you've to pay tax to Government Therefore, if you've something like that please check the customs rules.
Parents Traveling to the USA from India
Parents always dream to visit their children in the USA, just imagine how excited they will be. So, let's discuss Parents traveling to the USA from India (temporary visit) who need B-1/ B-2 Visas.
Hence, follow all the above following things like Carrying – a visa, passport, tickets, insurance, and boarding pass to start your traveling.
Moreover, for Indian parents visiting the USA follow these extra tips to make the travel experience blissful.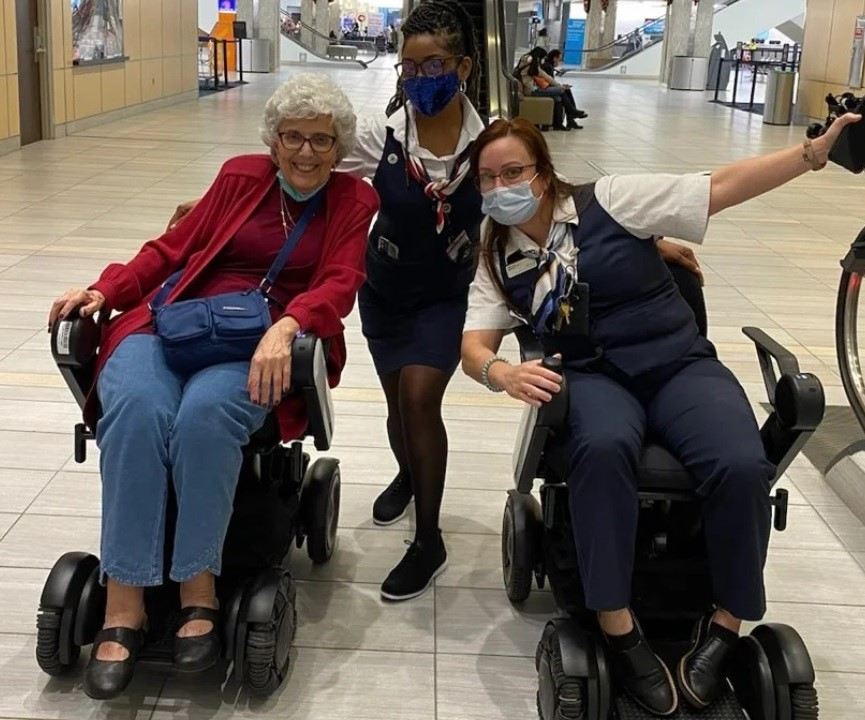 7. Book a "wheelchair" or "special assistance" from the airport
parents traveling to the USA from India need special assistance as they tend to get confused or forget things to be done in order to have a smooth flight experience.
Booking a "wheelchair" facility will help parents to get a guide at every process and step just after checking in. The airport authority will take care of Everything.
You've to pay extra for such assistance. Moreover, I think it's all worth it. The staff will take them to the right terminal, and plane, and make them a seat in the right place.
8. Electronic items or sharp material should not be in a handbag
Materials like electronic devices, scissors, knives, sharp instruments, dry cell batteries, deodorants, gel food, drone, or pickle are tagged as "dangerous items".
No airplanes will allow you to board the flight if you carry all these things in your handbag.
If you keep all these in your handbag, you might have to face unnecessary delay and confusion. Please, carry only documents in your handbag.
9. Documents, prescriptions, and medicines in their handbag
Yes, you can keep medicines in your handbag but remember that each medicine should be prescribed by the doctor on the prescription.
Also, while my brother traveling, he has prescribed medicine for his back pain which was not available in the USA. He decided to carry in bulk the handbag.
Do you know what happened? He was taken to the immigration office still after showing the prescription. Hence, carry medicines but in small quantities, you need not in bulk.
10. Buy tickets for less journey time
There is no argument that your parents are getting old and a journey for more than 28 hours will be very tiring for them. However, the journey of traveling to the USA from India is tiring.
Hence, try to book flights that take less time to reach with only one stopover. Keep in mind, with more stops they have to go through rounds of the check-in process.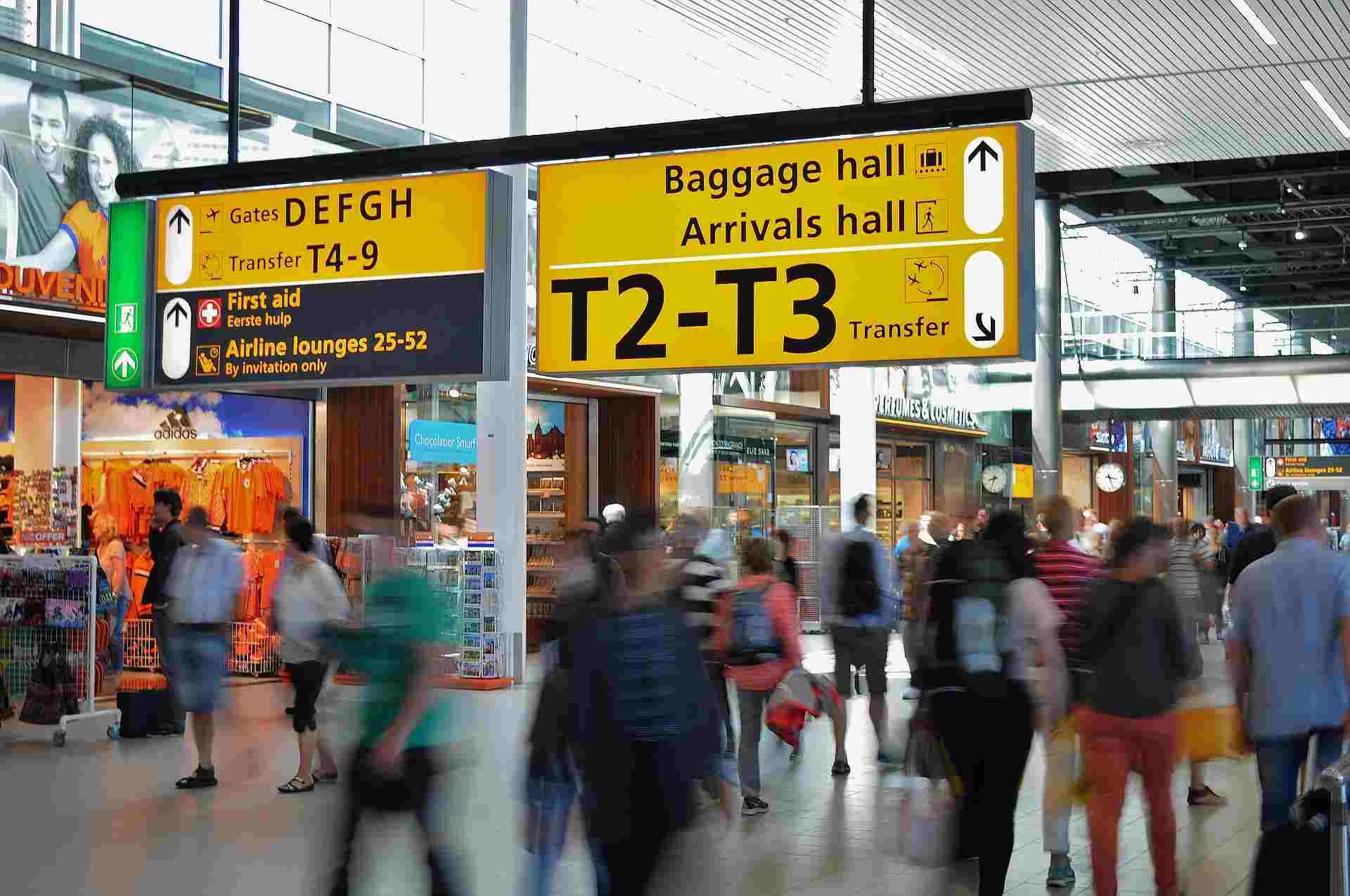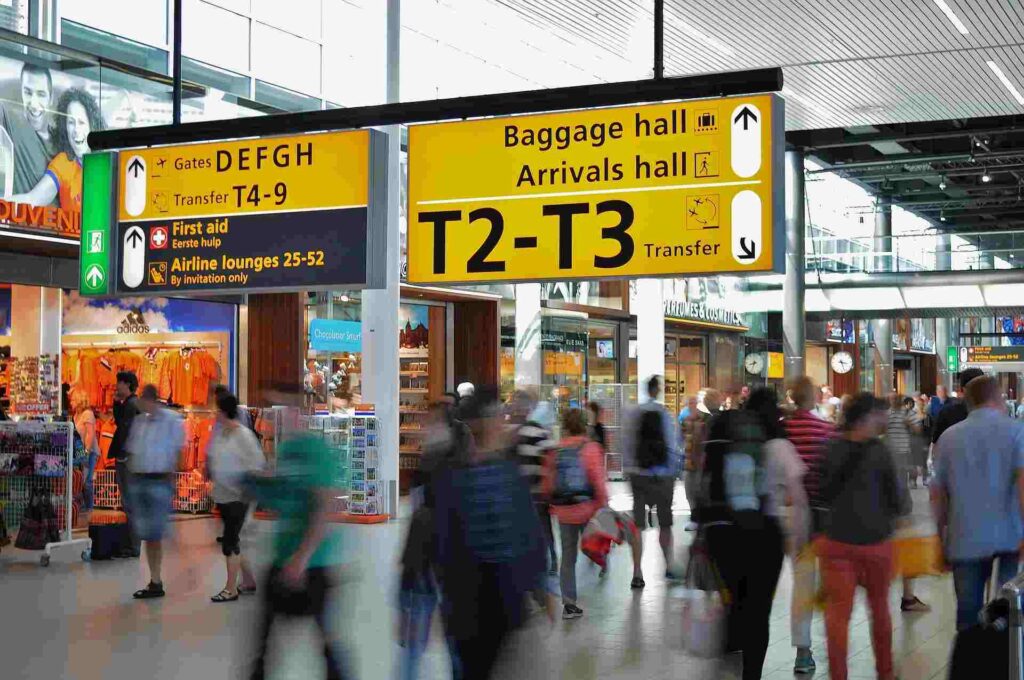 11. Provide them with all the information needed in the immigration form
The most important point for – parents traveling to the USA from India is filling up the immigration form. Yes, they'll be handed an immigration form on the plane.
Tell your parents to carry a writeable pen in their pockets and know all the information beforehand. Let me share one tip with you.
While my brother was flying to the USA, he took two forms, one, filled out for himself, and second, filled out for his parents. Later gave it to them when again he came to India.
Hence, they just carried the form the next time traveling to the USA.
12. Wearing warm clothes 
It is obvious that the USA's temperature is different from India and while flying they will feel cold. It is recommended to wear socks, boots, a jacket, a scarf, sunglasses, and gloves.
My mother wore a saree, but above it wore a jacket. Of course, the air hostess will give a blanket to cover but still, it's a good idea to feel cozy throughout the journey.
13. Carry a pocket dairy with all your USA local information
Tell your mother to write down everything starting from your office name and location, your USA home location, your USA number, and your USA friend number.
Also, tell them to memorize all this information. It is also a good idea to let them know about the itinerary and USA travel plans.
Things to carry while traveling to the USA from India with Family or Solo
Certain things you've to carry, no matter if you're traveling to the USA with family, friends, or solo. Planning and making the right choices are very important.
Here are certain things to carry from India to the USA which you cannot skip!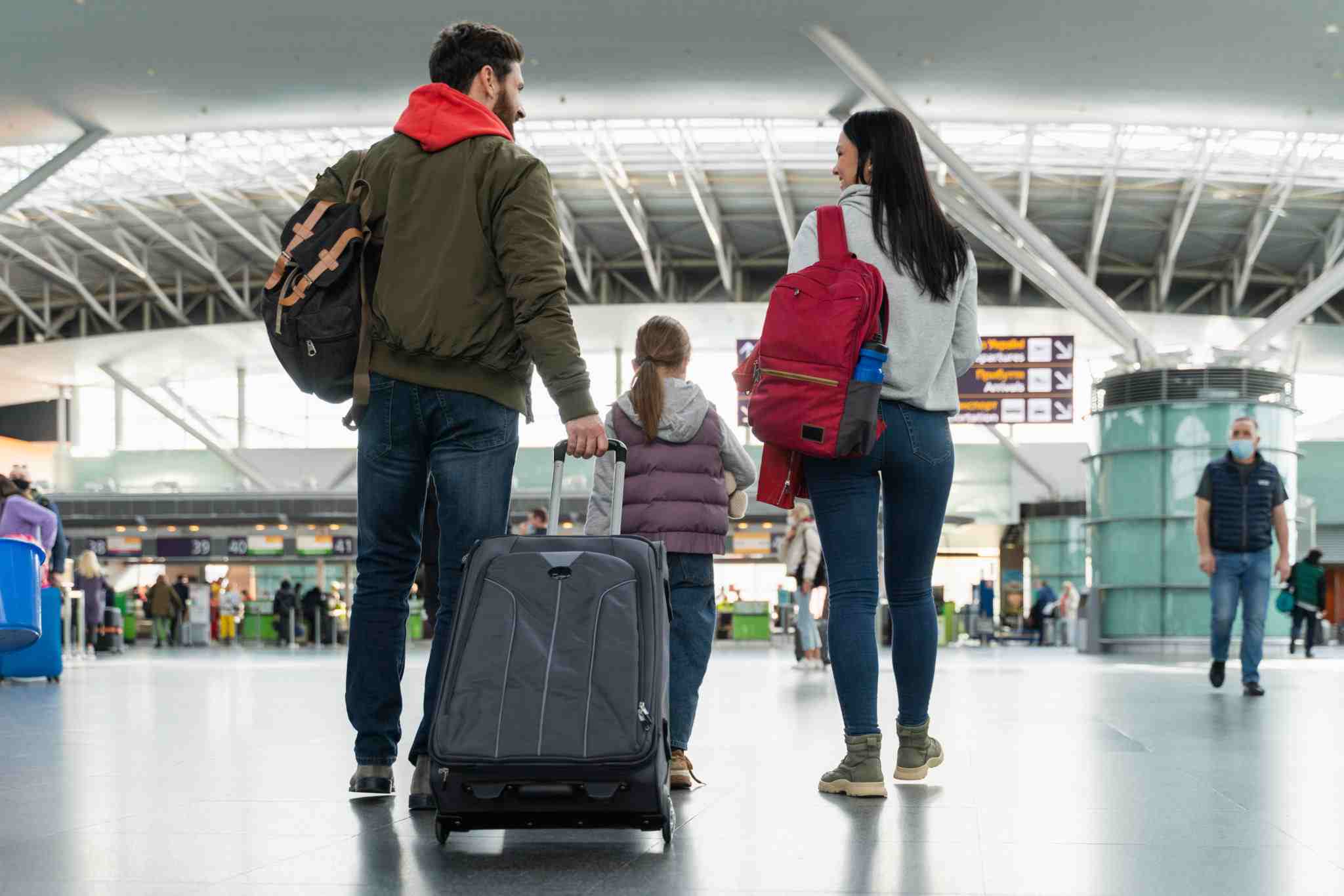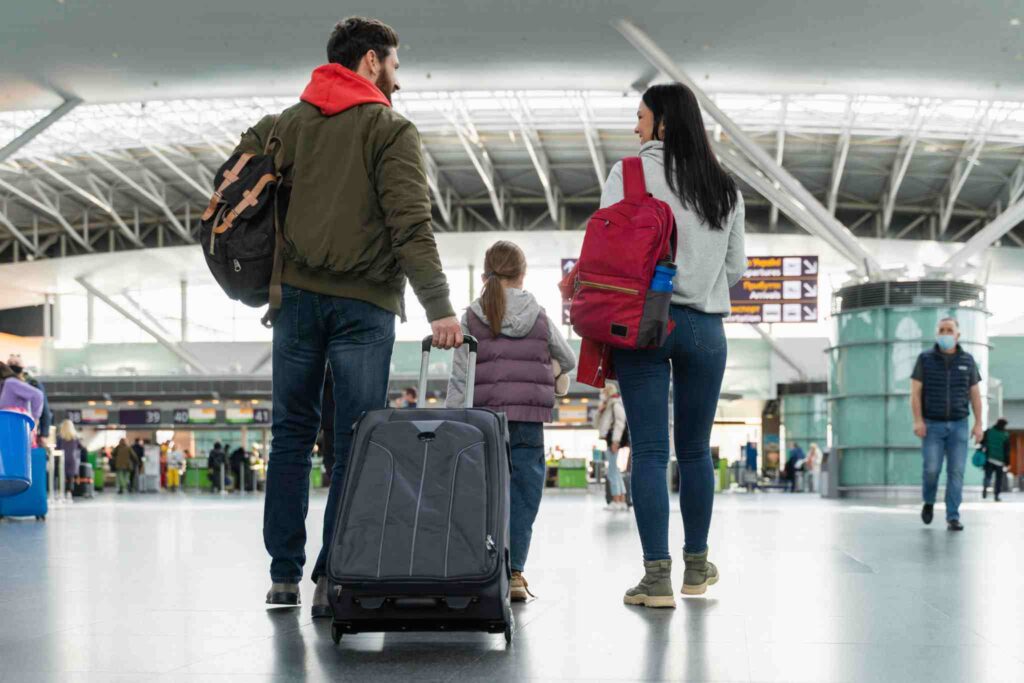 14. Money in cash
Just imagine, once you reach the USA from India, you've to take a cab to reach your hotel. How do you think you will pay him? You cannot pay him Rupees.
You need dollars to pay or buy anything. You need the country's currency. Also, you can exchange Rupees at the airport for a dollar but the exchange charge will be more.
Moreover, it is recommended to exchange your Rupees into dollars in India itself with HDFC bank or SBI.
The legal limit to carry cash per person per trip in USA Dollars from India is USD 3,000.
However, in form of currency notes, or travel check you can carry up to $10,000. But, please do not carry more or else, you've to visit customs.
This money is your emergency money, once it gets exhausted you can exchange it at their banks.
15. Travel cards
Rather than using your national debit or credit card for the transaction, it is highly recommended to use a travel card for all international transactions.
Do you know that international transactions through your debit card will deduct a certain amount? My brother uses a Forex card. You can use other travel cards too.
16. Clothes and personal usage items
India and USA have different weather conditions. I am making a list that you can consider as a guide while packing your luggage.
Fleece-type Sweater (2)
Overcoat (1)
Formals (1)
Waterproof jacket(1)
Cotton clothes (5 sets)
Pajamas (2 sets)
Thermals (1 set)
Undergarments (5 pairs)
Cotton strings
Tighten straps
A small bag to carry everywhere (1)
Sanitary napkins
Socks (4 pairs)
Sunglass (1)
Watch (1)
Scarf (2)
Gloves (2 sets)
Walking shoes (1)
Slippers (1)
Hiking boots (1)
Hand towels (2 pairs)
Table clock (1)
Comfortable clothes (3 sets)
Sewing items
Trimmers
Dental floss
Nail cutter
Hairdryer
Cary extra pair of eyeglasses or lenses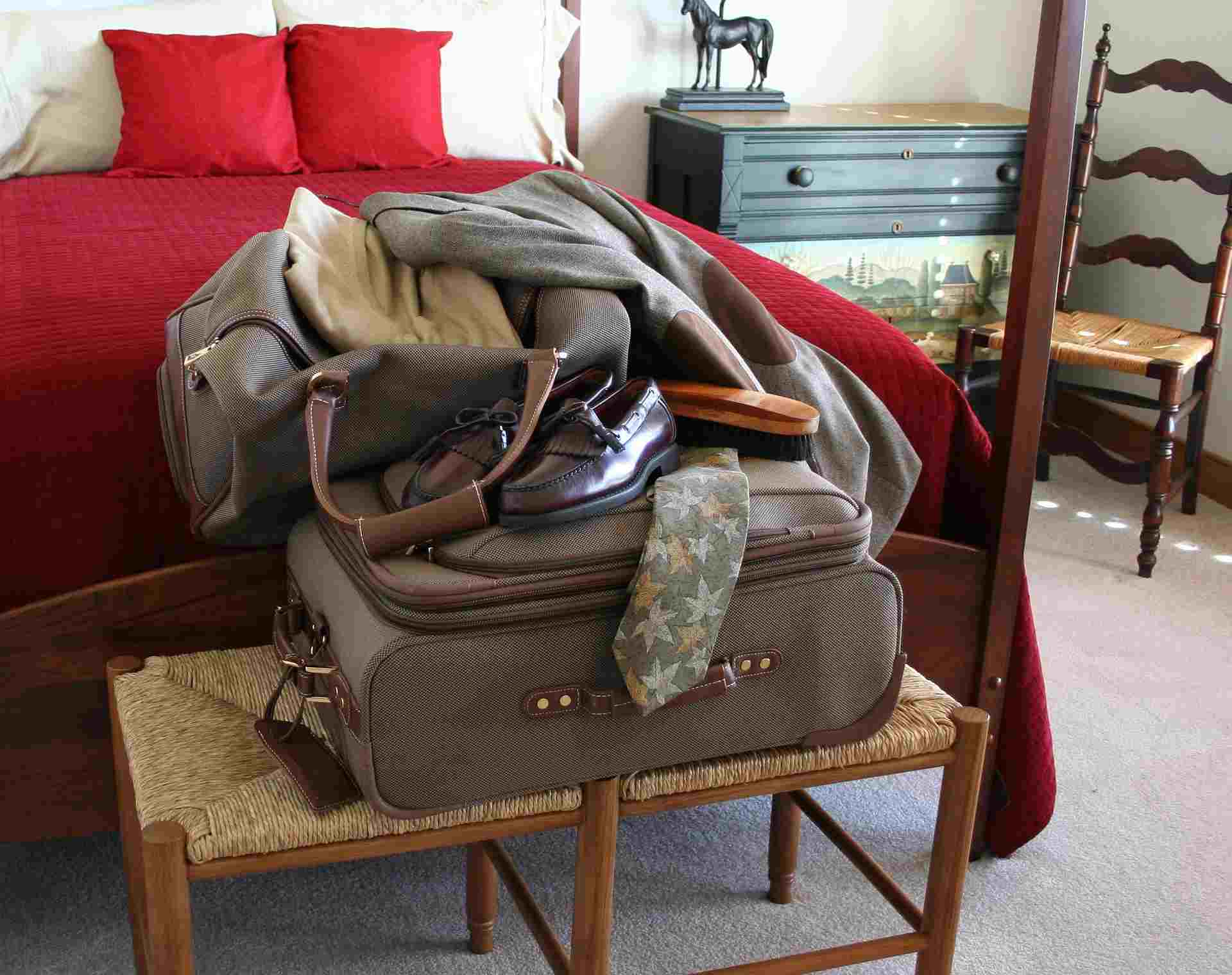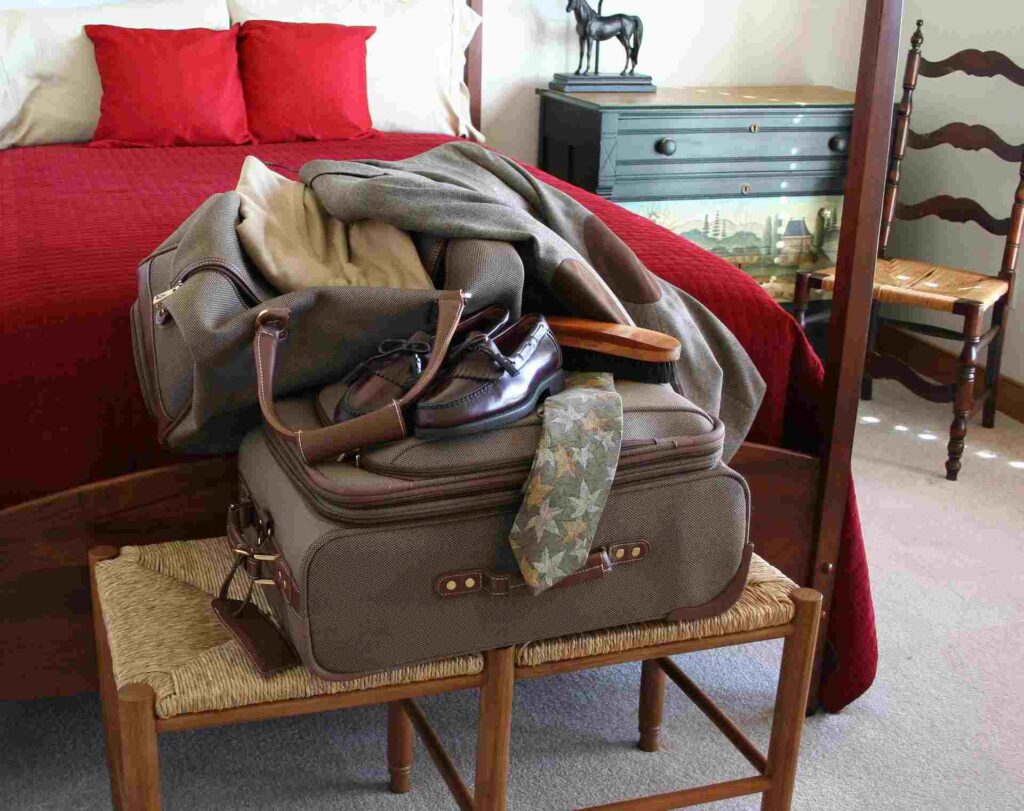 17. Kitchen items
Kitchen items are important things to carry from India to the USA as their utensils are different from ours. And, I am sure, you'll struggle initially. That's what my brother said!
Here is the list of kitchen items to carry while flying to the USA
Small-size pressure cooker
A small size kadai
Chakla &Belan (to make chapatis) and chapatti roller
Small strainers
Idli mold
Bottle opener
Butter knives
Masoor dal in small quantity
Spices in small quantity
You can carry 3-4 kg of salt, sugar, tamarind, Cumin powder, papads, rice, Maggi packet, and homemade sweets for only yourself, 2-3 bottles of pickles, curry powders like Garam masala, Sambar, Asafoetida, and spices. Remember, to pack 0.5 to 1 kg each
18. Electronic gadgets
If you're coming from India, it is known that you would carry your cameras, laptops, charger, and basic Alexa. I know it.
Till the time our own Indian things run, do we need to buy new ones? So, here is the list of external gadgets you can carry while traveling to the USA.
Portable external HDD, pendrive
iPod/mp3 player
fx991ES or Casio fx991MS scientific calculator
Wristwatch – good quality plus extra battery
Indian pin to US pin converters
Camera with Li-ion batteries
Headphone with good quality mic
Blank DVDs (5-8)
Data cable
Portable travel router
All-purpose adopter
Kindle
19. Buy USA mobile sim card
Once you land in the USA, your Indian sim won't work, also if it works high international roaming charges will be imposed. Jio offers certain plans but still, it's better to buy a USA SIM.
Once you land, use airport WiFi to call your friends, or family members to update them about your location and other updates.
You can buy a Sim from the airport. However, it will charge more. So, once you settle down in your new home, buy a sim card. The process is smooth.
I would suggest you buy a USA sim for your travel.
20. Carry dry snacks
Traveling to the USA from India takes a minimum of 24 hours with stops and layovers in between. Siting ideally in the airports makes everyone hungry.
At least it does to my family. So, here is the list you can carry with your to keep your hunger at bay.
Cookies
Chocolate's
Warm water Maggie (3-5 bottles)
Chips
Wafer
Beverages inside cans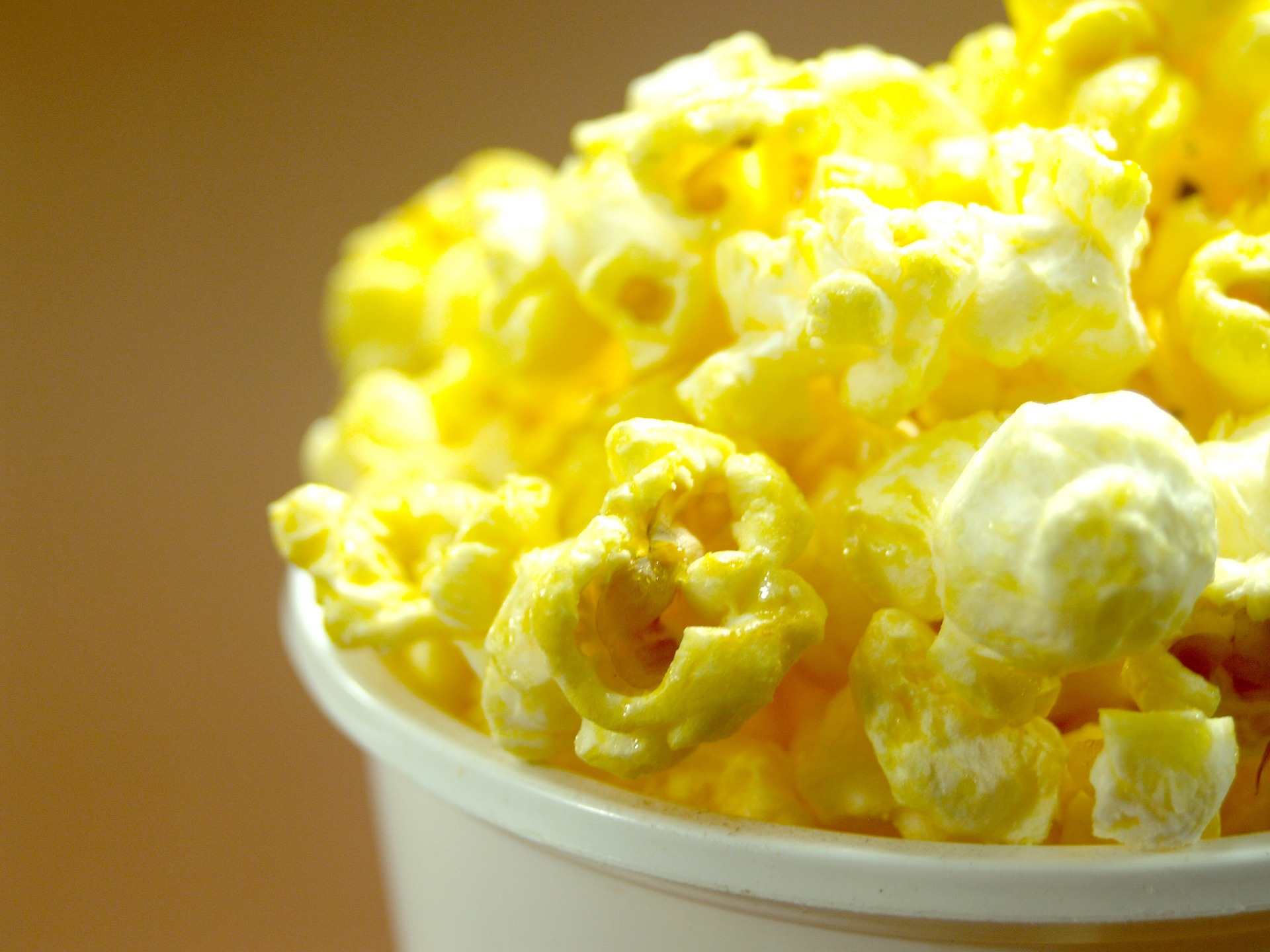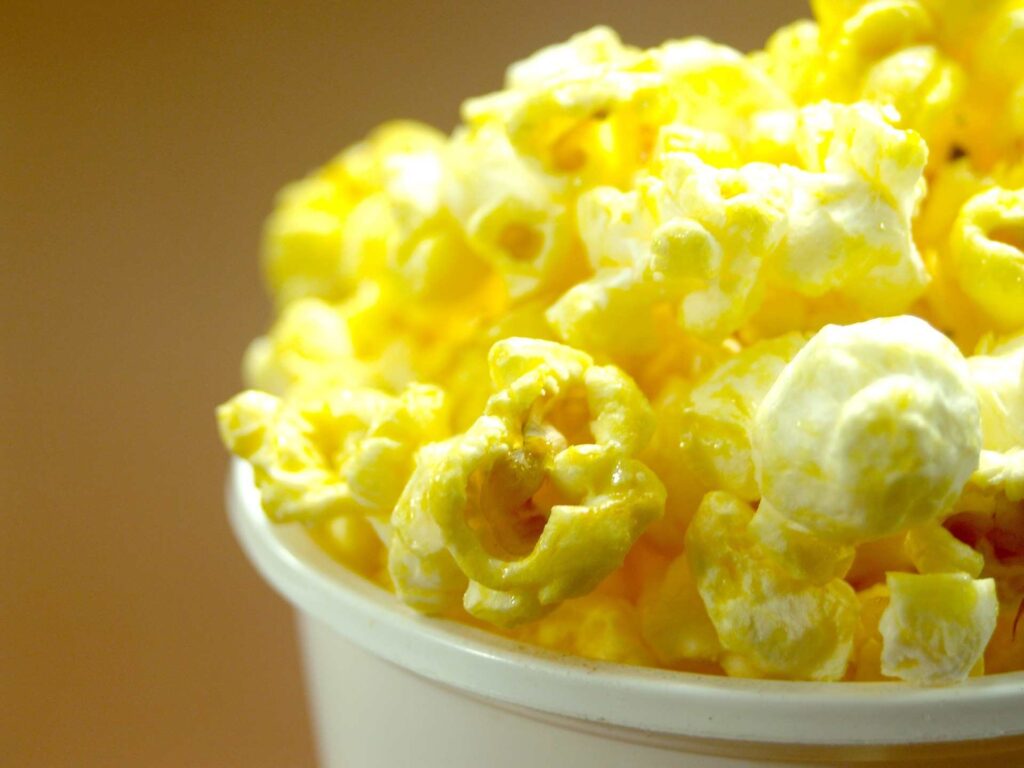 Things to carry while traveling to the USA from India for F-1 Visa
The thought of missing out on important documents at the airport gives me goosebumps. I always double-check everything, so that I don't forget anything. 
My brother went to the USA to study Master's in Computer Science. So, I've seen him closely the things to carry when traveling to the USA for students.
Here is the document checklist for students traveling to the USA from India. Flight tickets, Student visas (F-1 Visa), vaccination reports, and flight tickets are common.
Now let's see what documents are needed to travel to the USA as a student.
21. Original academic transcripts
The most important thing to carry while traveling to the USA from India as a student is academic transcripts, which verify your marks and the course you undertook.
It is a merely paper of proof of graduation and marks stating your name, roll number, degree name, courses, aggregate marks, institution name, and so on.
Original academic transcripts are issued by the Government and official authorities. Keep in mind, college takes 7-14 working days to issue all the documents you need.
22. Standardized test results
For getting admission to any American University you need to qualify for GRE, or TOEFL exams to ensure you're compatible with the education and institution.
Standardized test results determine to evaluate the effectiveness of the education program with you. You need to score 320 or above on GRE to get admission to the USA.
These standardized tests consist of English, Math, and general knowledge questions to evaluate your educational background.
Hence, you've to carry the exam score sheet while traveling to the USA from India
23. I-20 Form
The I-20 form is an eligibility form issued to non-immigrant students by a Student and Exchange Visitor Program (SEVP).
The form validates that the student enrolled in a full-time study program and has the financial ability to stay in the USA.
Remember, you'll receive the Form from the Designated School Official (DSO). Also, without an I-20 form, you cannot apply for US Student Visa.
The I-20 form is one of the most important things to carry while traveling to the USA from India for F-1 candidates.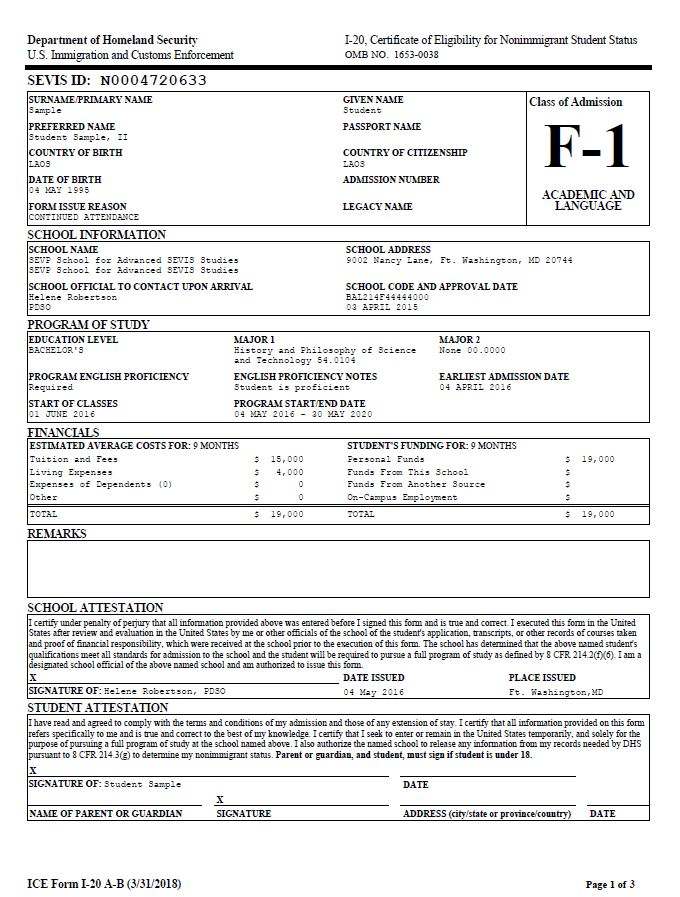 24. I-901 SEVIS Fee Receipt
Being an international student you've to pay separately a fee called I-901 SEVIS Fee, other than Student Visa Fees. I remember, my brother paid, 350 USA.
It looks after the non-immigrant students ensuring the school maintains all the accuracy in sharing the information.
25. College acceptance letter
The college acceptance letter is the most important thing to carry while traveling to the USA from India as a student.
This letter confirms the college accepts you to start your study journey with them and make it successful. This is a congratulatory message from the college.
Don't you think this is such a proud moment for a student to receive such a message from the dream University? I remember my brother being so happy after receiving it.
26. Scholarship letter – if it is applicable
You cannot deny that being an international student you apply for the scholarship program. Being awarded by the university is a matter of opportunity.
Hence, if you get the chance, seize the opportunity wholeheartedly. With the scholarship program, you've to pay a less annual fee for the education program.
But keep in mind to carry that scholarship letter Too.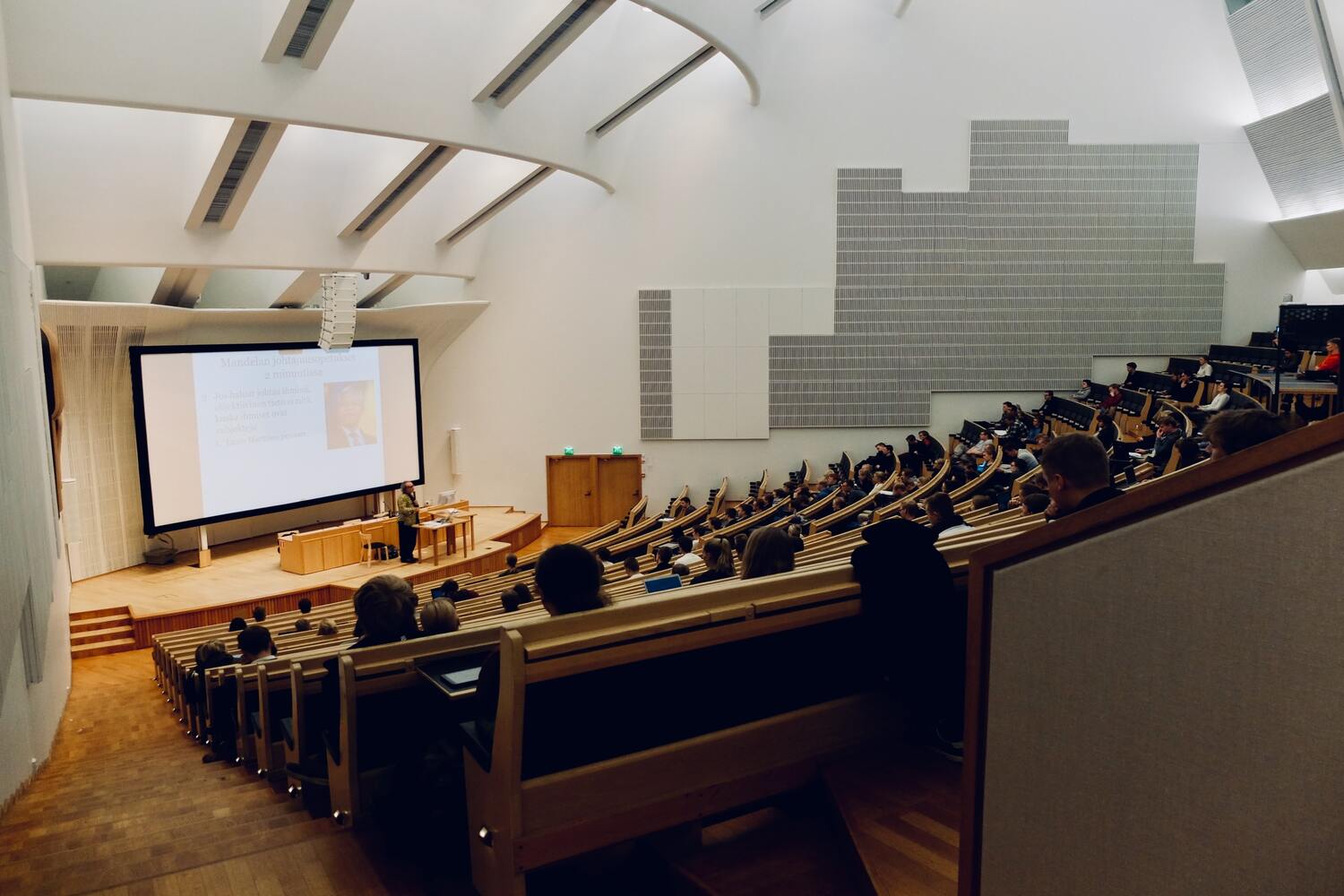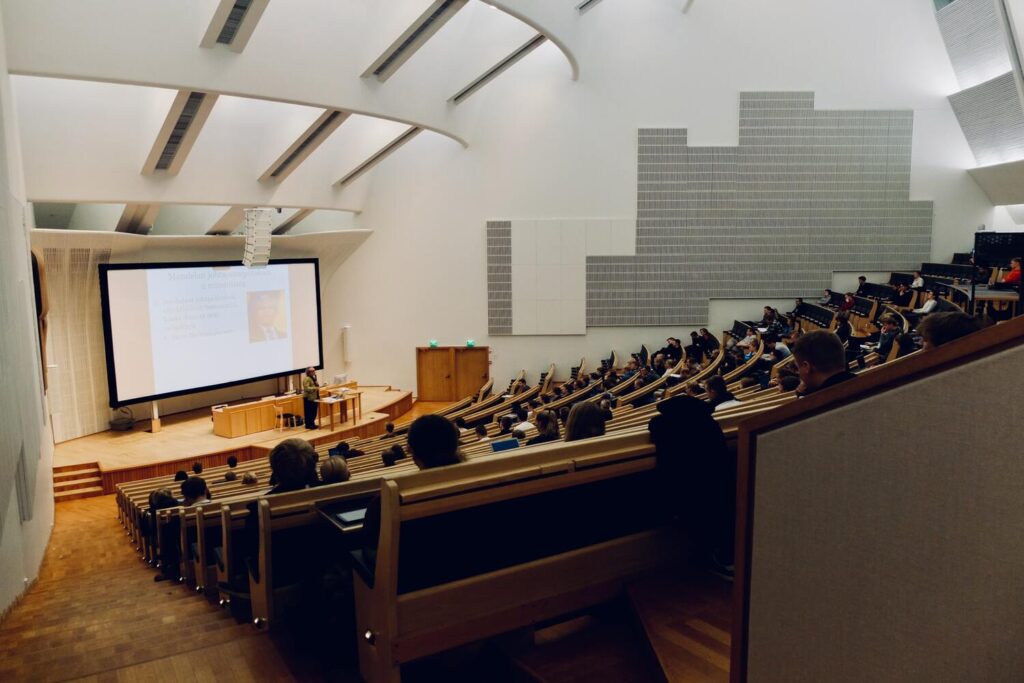 27. Statement of Purpose/ Letter of Recommendation
I hope you know how SOP is the most important piece of your graduation application at American University.
The writing briefs narrates your academic background, interest, goals, ambitions, and achievements.
It also, states why you choose the particular program in the University or how you can add value to them. 
Whereas, the letter of recommendation gives an insight into the career goal and the year of experience working with the organization.
All these entitle your character, work, and accomplishment as an individual.
28. Bank statement
The University consults the bank of your hometown to ensure that you're eligible to pay the entire expense of your study program for the specified period of time.
The banks provide a statement taking into account your bank balance and cooperation with the bank. Therefore, it's better to carry a bank statement for a smooth process.
Things to Carry from India to the USA for a kid
You can carry milk of more than 3.5 ounces for a kid
Diapers
Baby carrier
Sanitary wipes
Essential medications
Toys
Things to Carry from India to the USA for a Woman
Sanitary napkins/ tampons/ mensuration cup
Jewelry
Moisturizers
Sunscreen
Lip bum
Skincare items
Makeup
Makeup remover
Cleanser
Coconut oil
Things Not to Carry While Travelling to USA from India
You get so engrossed in learning things to carry from India to the USA that often skip the things not to carry while traveling to the USA from India.
The website of U.S. Customer Border Protection truly gives an overview of what to carry and what not to carry.
However, I've seen people getting so busy that they miss these things and carry those things ending up thrown by the security officers before boarding the flights.
How sad that is! So, here is the list of things you should not carry while flying to the USA from India.
1. No properly prescribed medicines
Yes, I've seen this in front of my eyes, the security officers throwing the medicines not prescribed by the doctor with their name on the prescription paper.
You might end up in trouble if the drugs or medicines are not prescribed by a doctor. Hence, please, do not carry all of these.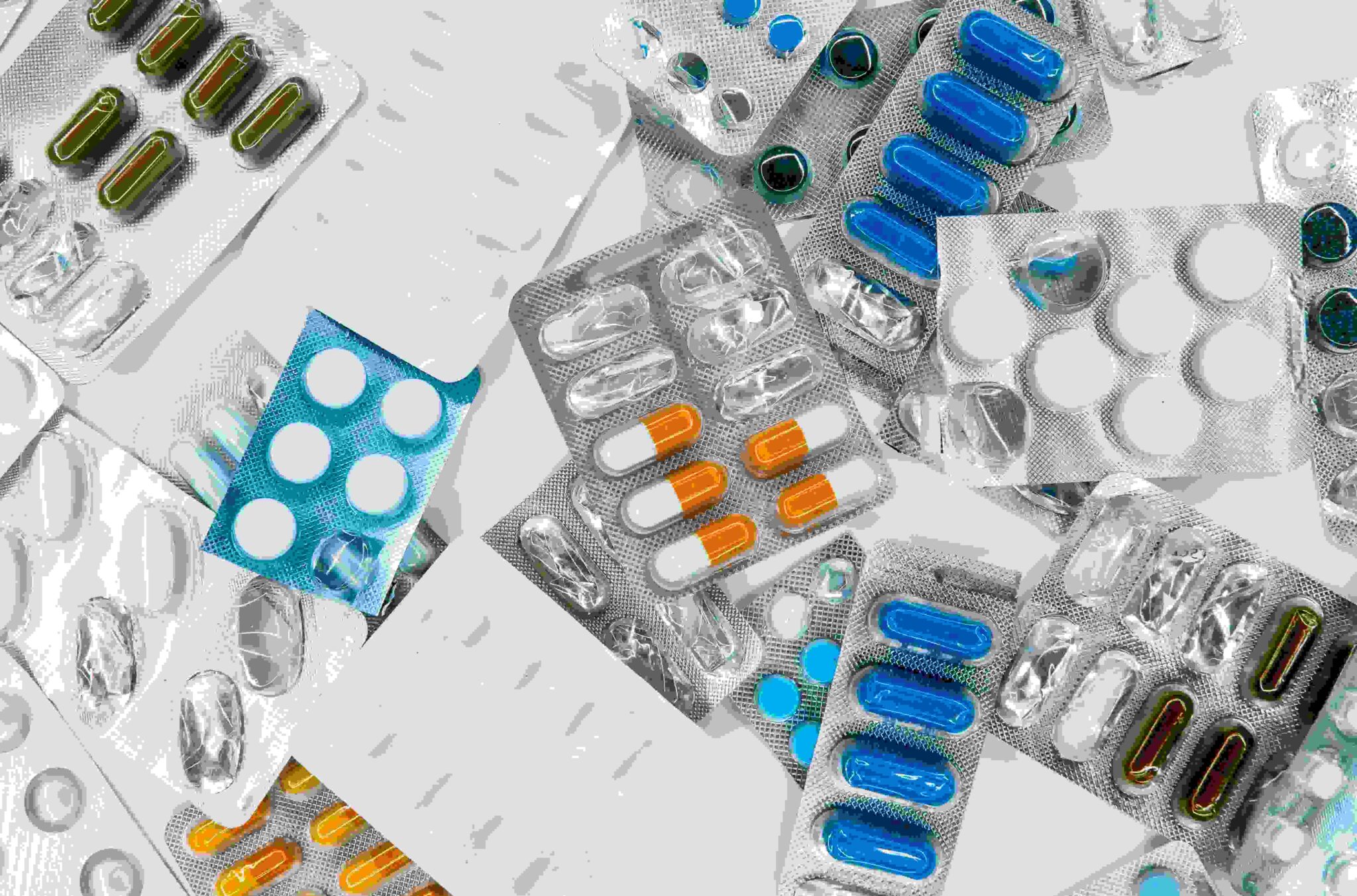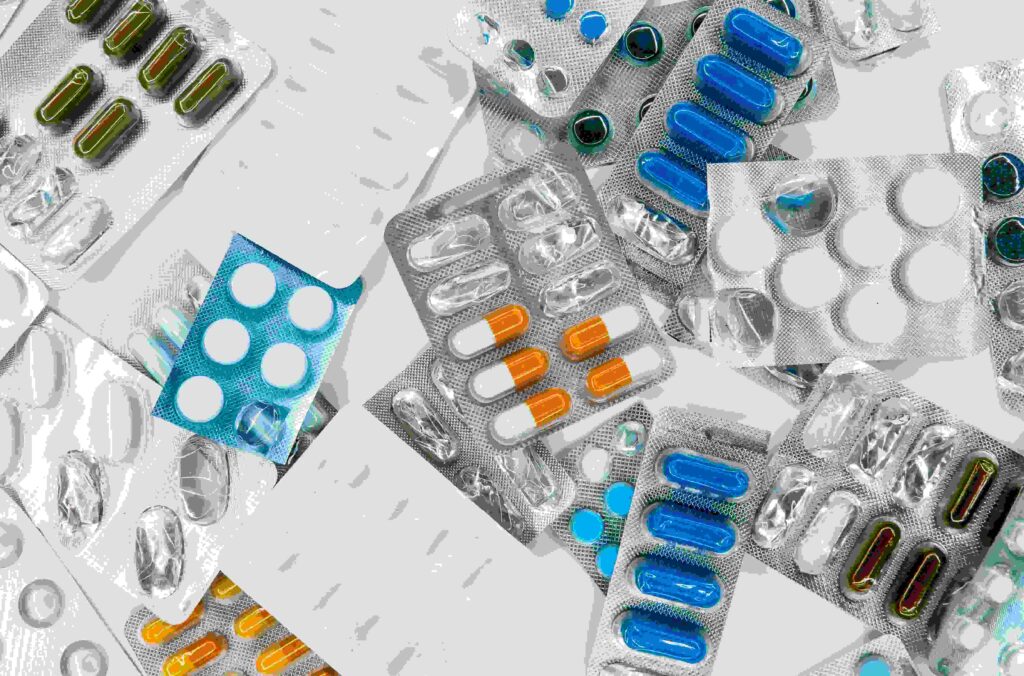 2. Carrying soaps, moisturizers, shampoo, deodorants, and others 
I've heard people carrying earbuds, nail cutters, shaving creams, and also bottles of shampoo. My question is, do you think USA people do not use any of these?
My friend, you're unnecessarily increasing the weight of your luggage carrying all these unnecessary things. All these are very cheap in the USA.
I would recommend taking these things in a small pouch so that after landing you can use them. After that, you can buy from there.
3. Packing woolen clothes
Woolen clothes themselves take a huge place in your luggage. I hope you do not want to carry types of fleece, jackets, and thermals only in one luggage bag, do you?
Just carry one pair of woolen jacket and socks and rest please go there and purchase it. They are of good quality as well as affordable.
4. Un-necessary clothing 
My girl, I understand you want to click good pictures wearing fancy clothes everywhere but please do not stud your bag with more than necessary.
You can buy all these things in the USA. Also, I believe, the local brands there design such good fancy clothes which you hardly get here.
5. Electric rice cooker and dishes
Carry a pressure cooker rather than an electric rice cooker. Keep in mind, USA electric specification is different than Indian, I doubt it will work there.
Also, it is foolish to buy utensils and carry them while traveling to the USA. Reach there and buy it, it's cheap.
For example, my brother stays in an apartment with three other people. Hence, four of them brought all the utensils together and the price got divided.
Isn't it a good deal? Also, in the USA, there is a service where you can purchase second-hand items at very cheap rates.
6. Fruits and vegetables
Sorry to tell you that you cannot carry mangoes, apples, bananas, sweet limes, oranges, or pomegranates to the USA.
If you still plan to carry all these, remember to fill out the customs form. You've to pay so much, my friend!
7. Animal products and Plant seeds
Do not carry cooked meat, meat products, plant seeds, or agricultural products to the USA. These are all subject to inspection by Customer Agriculture Specialist.
First-time travelers traveling to the USA from India, remember that all these products are available there and it is very foolish of you to pay customs duties to carry these.
Read next:
The Guide: How To Travel With Dog In Train In India?
10 Best South Indian Restaurants In Chennai
FAQ: Things to carry from India to the USA
What are the Foods in Checked Baggage on International Flights?
Any food that is larger than 3.4 ounces goes in checked baggage on international flights. You can carry vacuum-sealed meats, spices, non-liquid cooked food, dry fruits, and sandwiches. But do not carry in bulk.
What is the international flight baggage weight limit?
If you're traveling from India to the USA as an economy class passenger, you can maximum check-in of 23 kg whereas, for business class and first-class passengers, the check-in baggage is 32 kg. 
Can I travel to the USA from India on a tourist Visa?
Yes, you can travel to the USA from India on a tourist Visa called a B-1 Visa or B-2 Visa. However, you had to apply for visa months ago in India before going to the USA. In a word, there is no on-arrival visa for an Indian citizen. 
How to travel to the USA from India?
The best way to travel to the USA from India is by air. You have to check your passport is updated, buy tickets prior to 3 months and apply for Visa. If every official document is up-to-date, you'll get Visa on time. 
Which airlines are flying from India to the USA?
Airlines like Qatar Airways, Qantas, Emirates Airlines, Air India, United Airlines, Singapore Airlines, Etihad Airways, JetBlue, and American Airlines are flying from India to the USA. 
Is Qatar flying from India to the USA?
Yes, Qatar is flying from India to the USA. You'll get flights from New Delhi, Hyderabad, and Mumbai. 
What to pack on a carry-on for international flights?
Things to carry on for international flights are a passport, Visa, insurance, masks, headphones, book, jackets, hand sanitizer, tampons, eye mask, and dry fruits.