9 Hidden Street Breakfast Places In Kolkata
From Territi Bazar to China Town, Kolkatans are well aware of these street breakfast places in Kolkata. But what about the old-school hidden places in the City of Joy that you've no idea about?
With the development of fancy cafes and bakeries, I'm sure you've totally forgotten that there are some lesser-known early-morning breakfast joints in Kolkata. I also recommend trying some Bengali authentic restaurants!
These places are bound to win your heart with their delicious aroma and food. So, here are some cheap breakfast options in Kolkata that you can try this weekend. Check out some affordable Shopping markets in Kolkata!
Table of Contents
Best Places to Have Breakfast in Kolkata
1. Tanki Chai
Address: Shop 61 Bentinck Street
In a house of Bengali, breakfasts start with tea which we call "cha", so how I cannot bring you to one of the lesser-known places for breakfast in Kolkata?
Welcome to 100 years old unique tea shop in Kolkata where Mahendra Singh Dhoni (no, stop, not the cricketer) serves you tea made in a giant copper samovar.
He put 20 liters of water on the Samovar or giant copper vessel which looks like tanki and let the water boil. Then with the help of the tap, he gets the hot water.
And, then mix it with concentrated chai and milk. The burned charcoal and copper bring a different taste to the tea. However, tanki chai is not creamy but strong.
You'll be served this legendary chai in kullhads, coasting only Rs. 15. The shop opens at 6 am and till 9.30 pm at night. So, when are you coming to this shop which opened in 1920?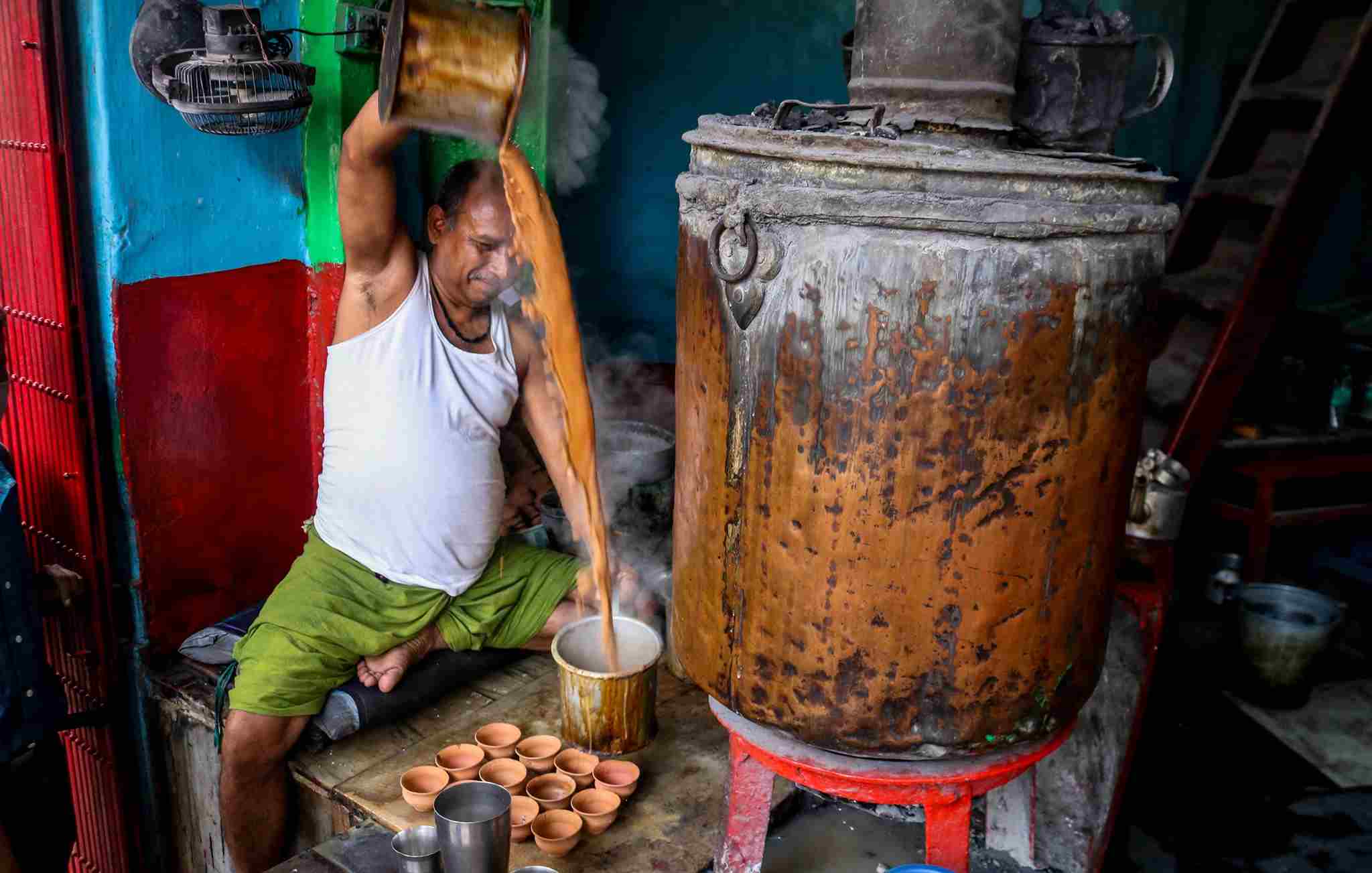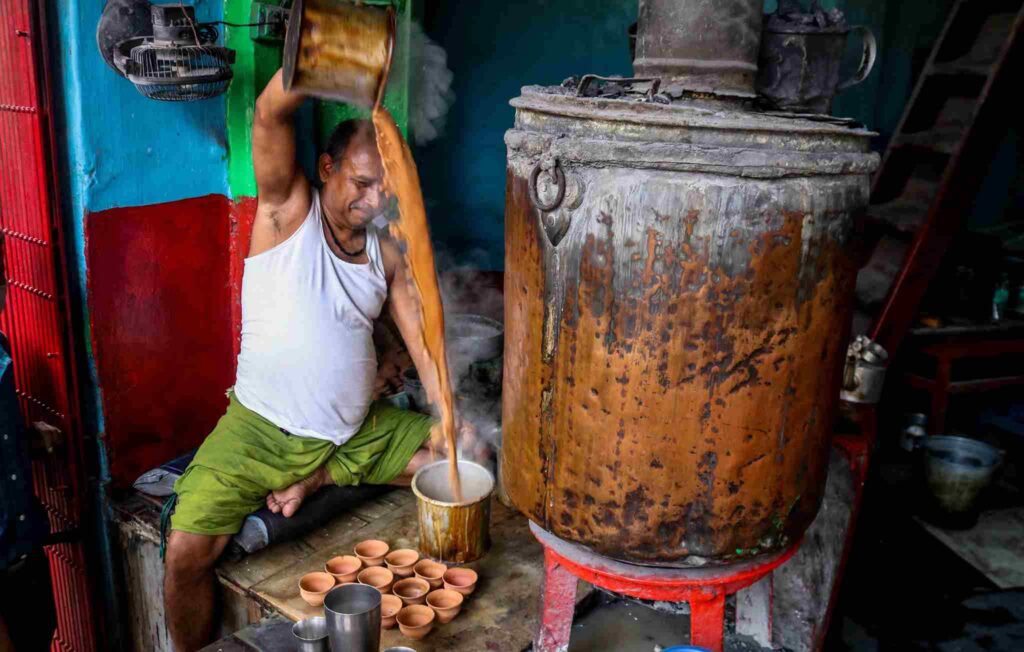 You'll also love reading: Great Places To Visit Near Kolkata For Weekend
2. Adi Haridas Modok
Address: Shyambazar Crossing, opposite Golbari
In the era when Kolkata was known as Calcutta, the iconic Adi Haridas Modok sweet shop was born, dating back to the 1780s.
Longing for ages, I finally make my way to this nostalgic sweet shop, craving the irresistible combination of deep-fried Koraishutir Kochuri, Aloor Torkari, Daal, and crispy Jilipis, all beautifully presented on a banana leaf.
Adi Haridas Modok is the famous Bengali breakfast place in North Kolkata where you should come as early as 7 in the morning to enjoy the old-world charm and the food.
Trust me, if your love " Bangali jol Khabar" this place is must visit. The aroma of the food and the quality as per the price is affordable and surely enhances your appetite.
Tip: At Adi Haridas Modok shop, order sweets like Chanar Jilipi, Kalojam, and my favorite Kheer Kadam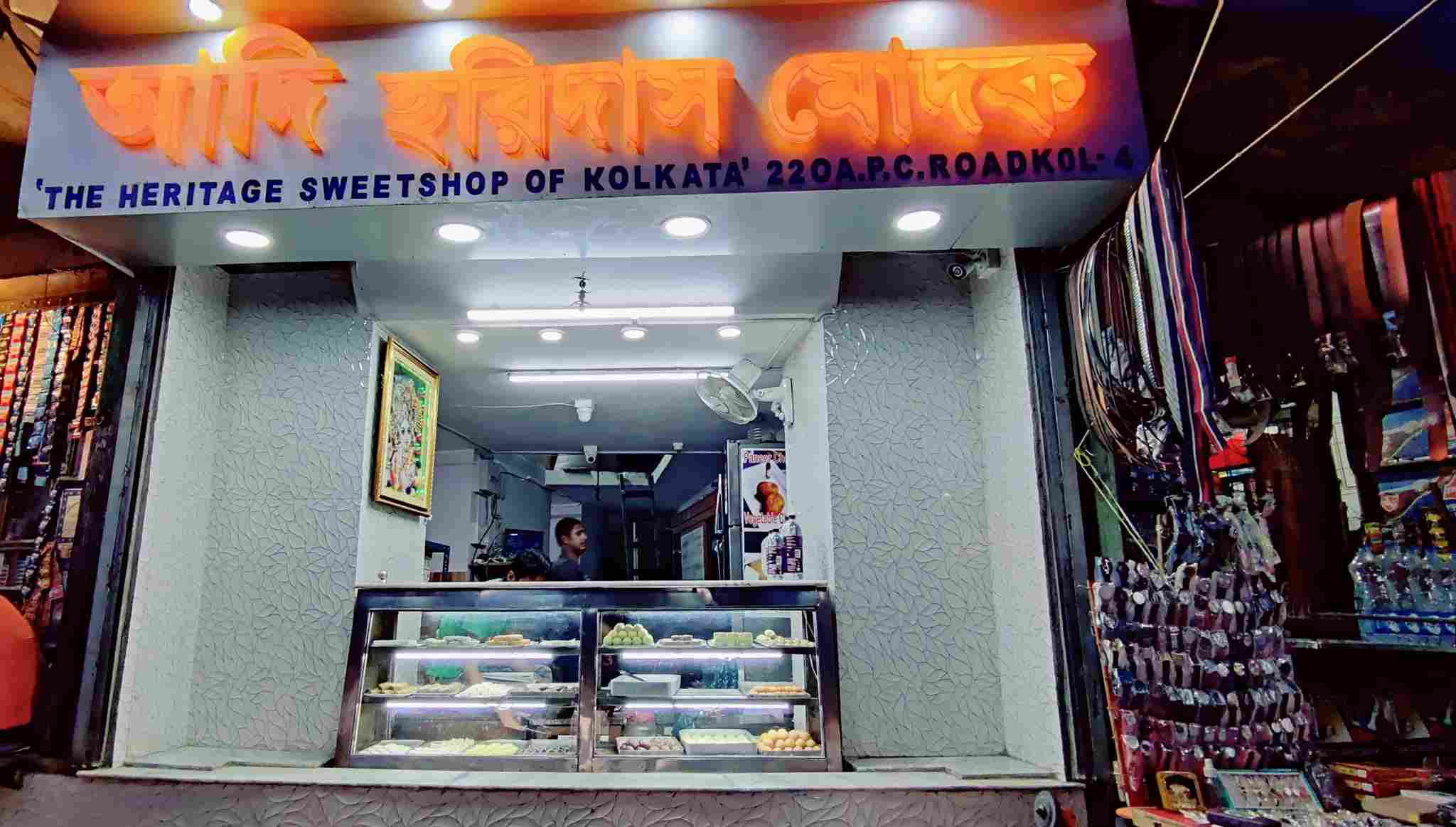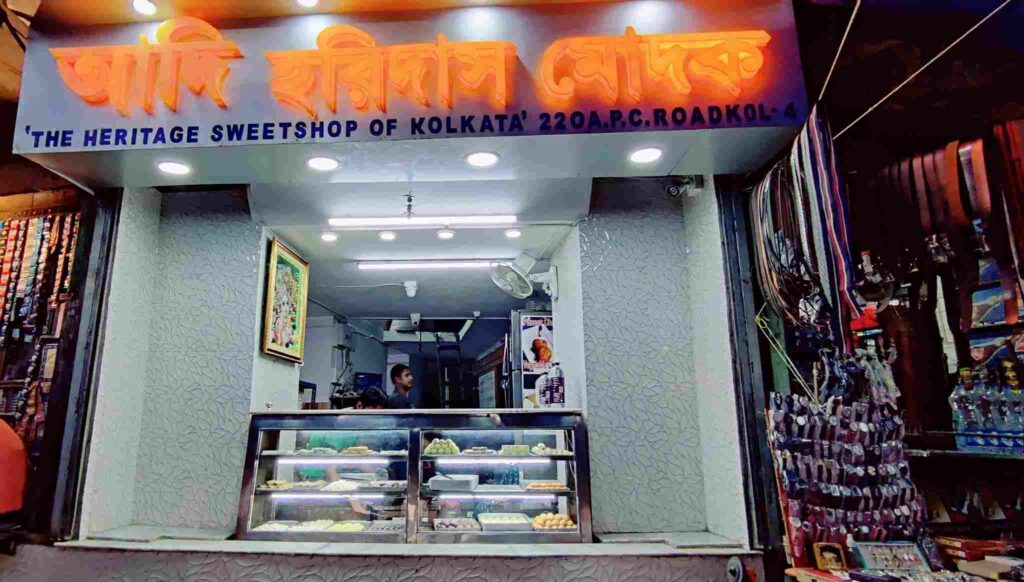 You can take dogs and pets: Beautiful Pet-Friendly Places In Kolkata
3. Kona Dukan
Address: BBD Bagh near Calcutta Stock Exchange
"Bhai, Ekta cha r malai toast, debe to", once you come to Kona Dukan in the morning you'll hear people ordering tea and Malai toast.
This 77-year-old shop is one of the best budget-friendly morning breakfasts in Kolkata serving the crispy and creamy malai-topped toast that taste only yummy!
The toast has a huge craze among Kolkatans. Mukund and Guddu Anand Singh have also introduced a new menu featuring grilled sandwiches, kochuri, and samosa.
Kona Dukan opens at 6 in the morning serving till 8.30 at night. Just bring 50 Rs with you to have this beautiful yummy breakfast.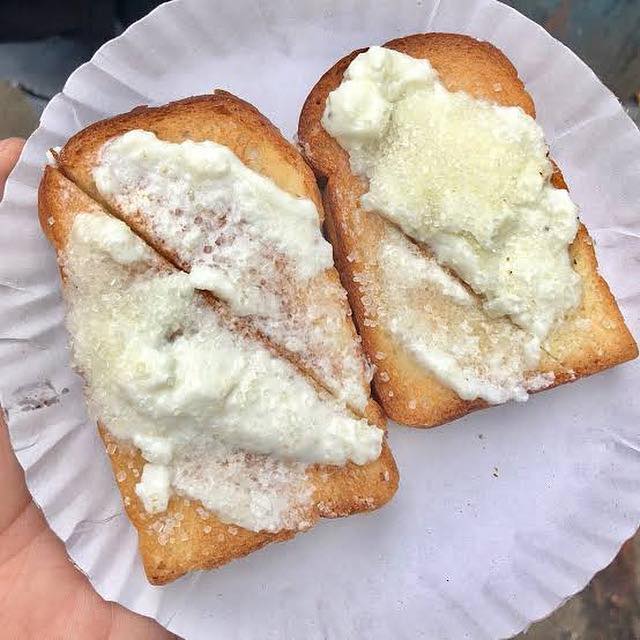 Visit some aesthetic places: Offbeat Instagrammable Places In Kolkata
4. Mission Dhaba 
Address: RN Mukherjee Road, next to Calcutta Tramways Co.
It was Thursday and I do not want to have non-veg, so here I bring you one of the famous 34 years old vegetarian spots for breakfast in Kolkata, the Mission Dhaba.
The quality and taste served by Mission Dhaba outlet at BBD Bagh can compete with any big brands, fine dining, and top breakfast restaurants in Kolkata.
I guarantee you've never tasted such quality Kulcha & various Paneer items like Paneer Tikka, Paneer Kofta, and more. Yes, you also get Cucumber Raita too.
The Kulcha here is just Rs. 20 and the side dishes are Rs. 35. Can you imagine that? Mission Dhaba is indeed one of the best street breakfast places in Kolkata.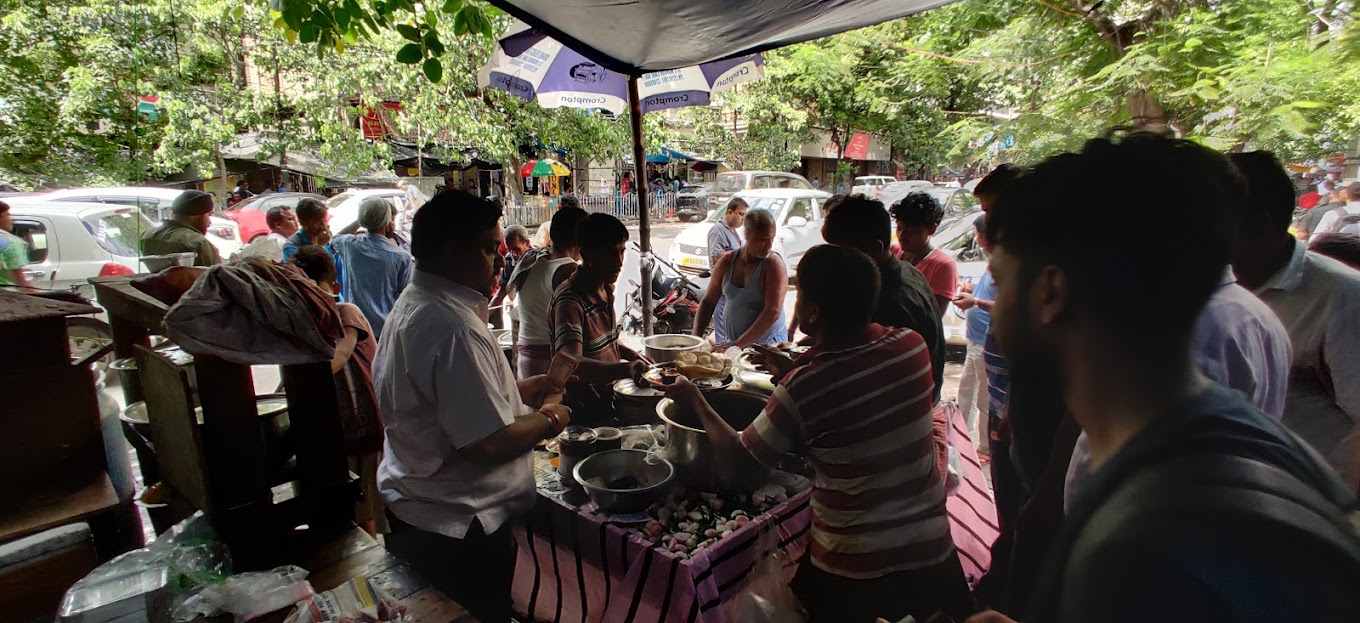 This Durga Puja Come to the South: 12 Best South Kolkata Durga Puja List
5. Bhola Da's Khichuri
Address: Ahead of Fairley Place
Having planned a very long day and you're in search of something filling early morning breakfast places in Kolkata, welcome to Bhola Da's Khichuri.
You'll be served smoking hot (Gobindobhog rice and Mugh Dall) khichuri (rice and lentil mix) with dollops of ghee cooked without garlic and onions.
To make the combination perfect Bengali style it comes with one beguni baja,allo choka, mix veg, and papad. The shop was started in the year of 2010 by Bhola Da.
But the interesting part of this Bhola Da's khichuri is the entire platter comes under Rs. 100. Now, is this Bengali platter budget-friendly to you?
6. Chitto Babur Dokan
Address: Dacres Lane, Esplanade, Kolkata
To my breakfast aficionado, on the hunt for an epic morning breakfast experience, come to Chitto Babur Dokan, a 75 years old shop serving the best mouthwatering food.
Dacres Lane is the place that serves the best street breakfast in Kolkata. You get fish kobiraji, fish finger, chicken pakora, and more. The place is a paradise for food lovers.
Coming to Chitto Babur Dokan, the wooden benches are placed outside parallel to the lane where you'll find people sitting and having Chicken Stew with bread toast.
But, I did not stop there; Chittaranjan Roy known as Chitto Da, told me to have Diamond fry & batter fish fry, and at last a hot cup of tea which I had and had the best experience of life.
Tip: If you're in Dacres Lane, do visit Apanjan which sells the best Mughlai dishes and cutlets. Also, Suruchee which is an extension of Chiito Babur Dokan serves the best Chicken Rezala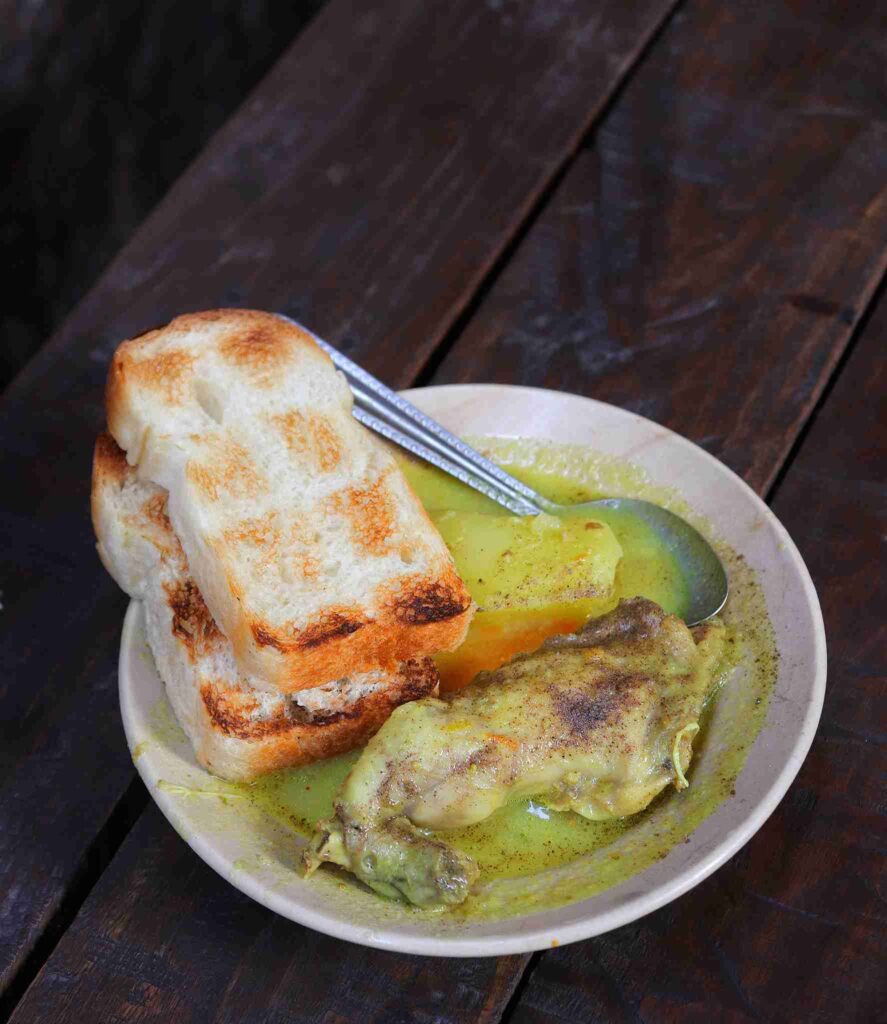 7. Classis Fast Food Center
Address: Dacres Lane, Esplanade, Kolkata. Just a few steps ahead of Chitto Babur Dokan
One of the best affordable places for breakfast in Kolkata is Classic Fast Food Center where the shopkeeper is catering a minimum of 200-300 customers daily.
The specialty of the center is Mini Kulcha and Chicken Bharta. You get the taste of authentic North Indian flavor making it one of the best places in Kolkata to eat food.
Tip: For veg breakfast in Kolkata come to Jay Ma Tara Hotel to have kulcha, panner bharta ichor kasha, and green chutney 
Explore North Kolkata…
8. Ginni
Address: 27A, Bosepukur Purba Para Rd, Sarat Park, Tal Bagan, Bosepukur, Kasba, Kolkata, West Bengal 700042
I went to Kasba, Kolkata to meet Reshma, my friend. It was evening and raining, we decided to visit Ginni, on the ground floor of Siksha Bhawan.
This breakfast-eating joint in Kolkata is air-conditioned and serves the best home-cooked food that you cannot miss out on! That day we ordered fish chop and egg devil. 
The egg devil was good but I fell in love with the fish chop – the flavor and the filling were too good. We ended up ordering another plate.
Reshma and I decided to come here again, so, the next day around 11 am, we were here ordering and eating as much as we can!
We had a Gondhoraj Chicken Kathi roll and mixed chowmein. For lunch, we ordered Rice meal thali and mutton separately. The mutton, my god! It was so good!
So, Ginni is a highly recommended place on the Kolkata breakfast list. Besides, the food prices are pocket-friendly. It's a great place to hang out with friends over food.
9. Kapila Ashram Rishi Babur Dokan
Address: Corner in, 206 Bidhan Sarani Northeast, Mahrndra Srimani St. Bazar, Kolkata, West Bengal
Kolkata's relentless humidity can only be conquered by indulging in a chilled, sweet cordial drink, famously known as Sharbat.
I fondly reminisce about my college days when, amidst the hustle and bustle of crowded trains and buses, my mornings would commence with a refreshing choice between Malai Sharbat or Gandharaj Lebu Sharbat from Rishi Babur Dokan.
Trust me when I say to come here, it's more than refreshment drinks the behavior of Rishi Babu, and his smile. His shop was first started in the year of 1907.
Tip: Try there Kesar Malai Sharbat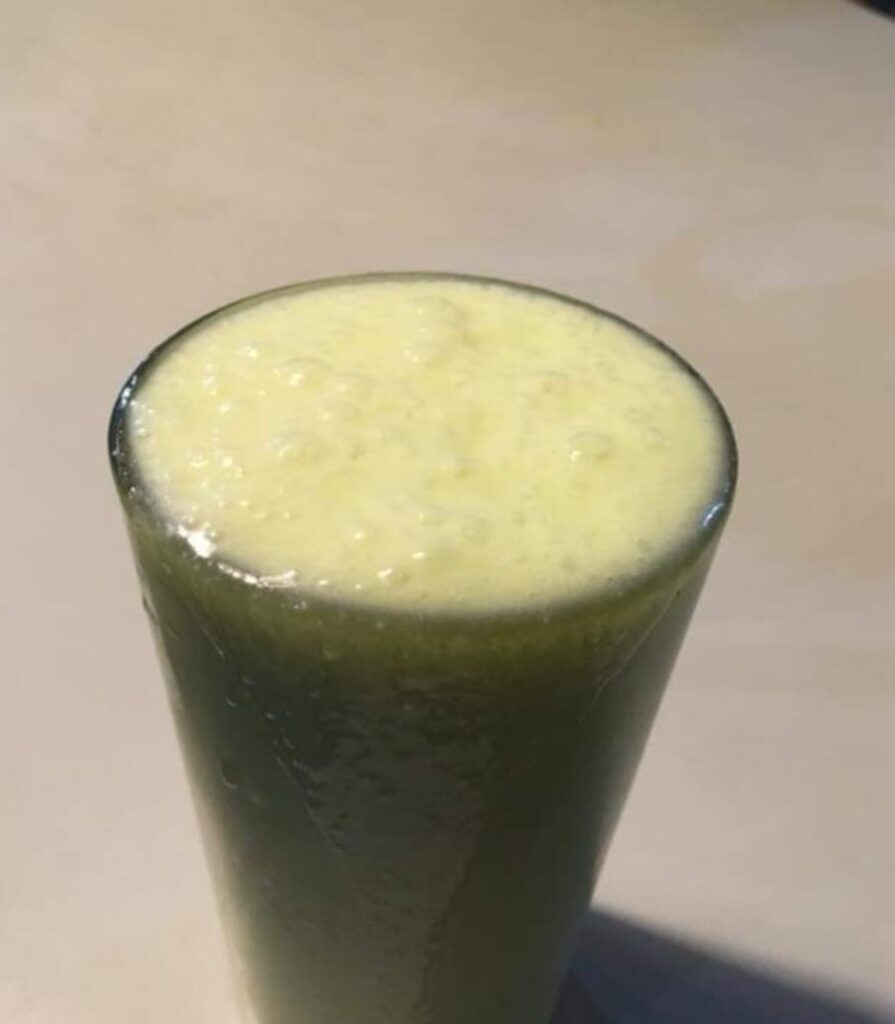 Conclusion
So, this time rather than searching on Google – "best breakfast places in Kolkata near me", follow this blog to explore and visit the lesser-known places.
Occasionally, it's more rewarding to venture into hidden street breakfast gems in Kolkata than to stick to well-known and famous breakfast places.
You can try some other breakfast joints in Kolkata that are a little expensive. You can check that out!
Read More Blogs: