10 Things To Buy From Kolkata: Souvenirs And Handicrafts
You can take back a lot of shopping items from Kolkata but choosing the best Kolkata souvenirs for someone who hasn't been to Bengal before is a tough job!
The first thing that comes to my mind when someone says – the best things to buy from Kolkata, I tell them Bengali cotton sarees and sweets.
But, while writing this blog I realized my city has more than that. I'm listing down 10 things to get from Kolkata as a souvenir that will always remind you of the place.
Also, if you're new to Kolkata, I recommend exploring the hidden spots and the Instagrammable places for good memory and good pictures respectively.
For now, let's know what things you can get from Kolkata for your family, friends, and yourself.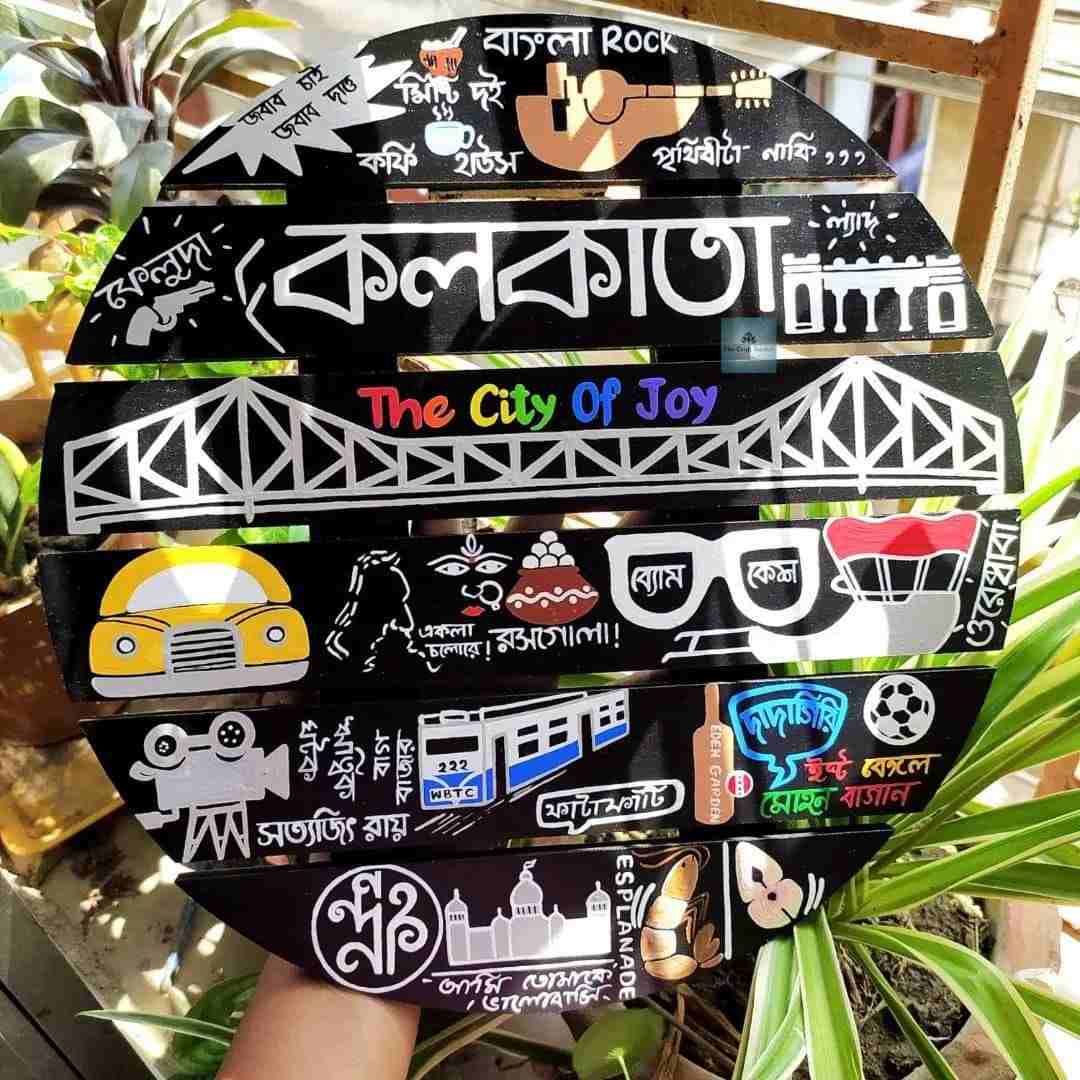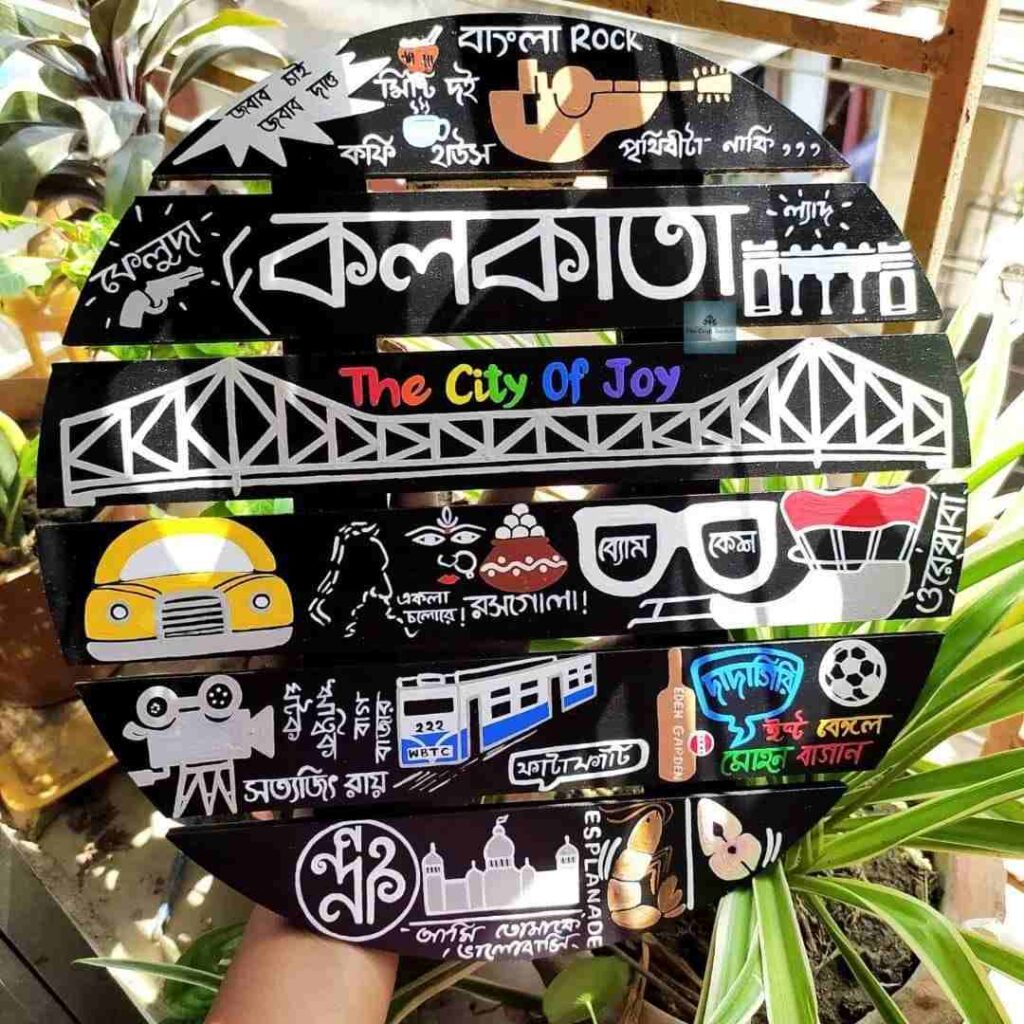 Have a good breakfast and Food before going shopping:
Things to Buy from Kolkata – Best Kolkata Souvenirs to Bring Home
1. Paintings from Sunil Pal
Address: Near Axis Bank, Golpark, Kolkata
On Wednesdays and Saturdays, you'll see an old man (80 years old street artist) sitting by the lanes selling paintings at a very nominal price (just Rs. 50 – Rs. 150).
The reason I'm telling you about him is that his paintings are inspired by Bengal's art, from whom you can buy hand-painted flower vases and wall hangings.
You'll be surprised to see his art, which he learned solely by observing. Unlike many other artists in the country, he doesn't have the privilege to showcase his art.
Yes, if you're in Kolkata, you can buy his paintings, as his small income is dependent on his livelihood. Moreover, paintings are famous things to buy from Kolkata.
2. Hand-Painted Bengali Kulo
I'm sure you've seen a U-shaped bamboo tray used by every Bengali family while they're celebrating, performing religious functions, or simply cleaning husk of the rice.
Even today my grandmother uses kulo to separate dust from the pulses. And, these days artists have come up with the idea of painting kulos with Bengali art.
If you want to bring Bengal's legacy back to your home, I suggest buying a traditional hand-painted kulo. Did you see the art of Suvodristi or jamai kulo? You'll be amazed!
You can buy this unique thing from Kolkata that highlights the colors of art, talent, unique craft, and design of this region to decorate your house walls or table tops.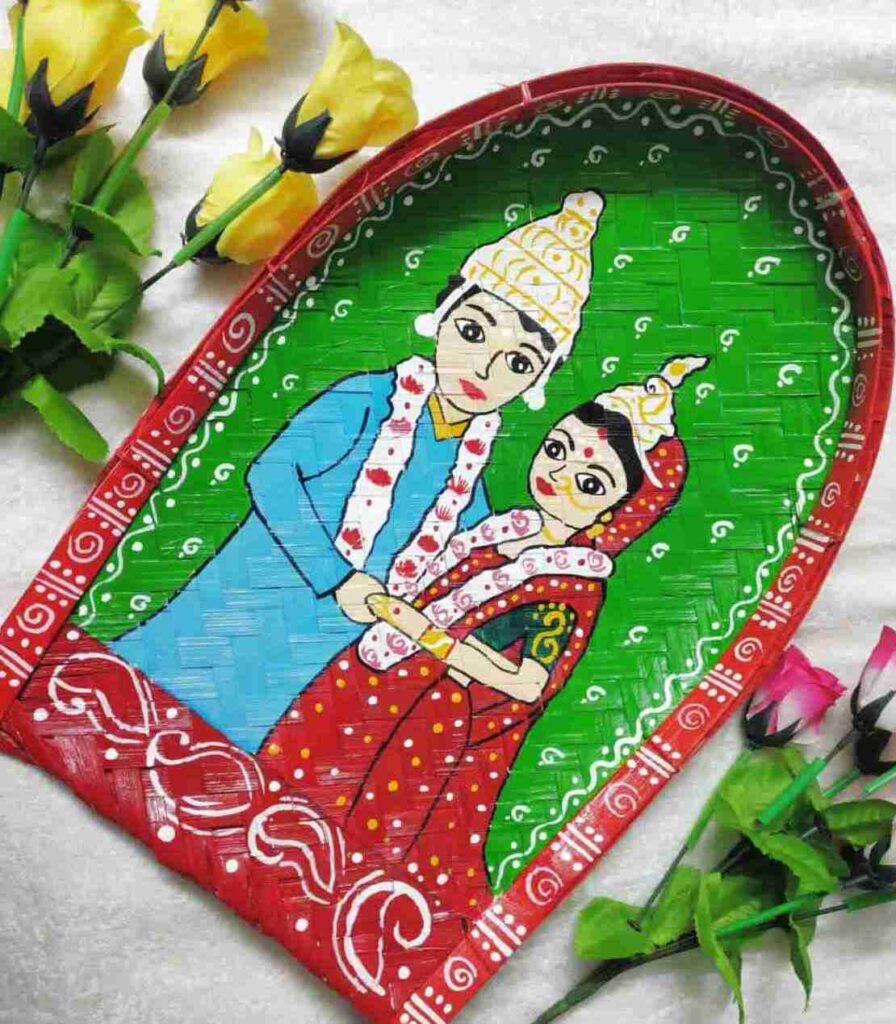 Learn more about Kolkata:
3. Madhur-Kathi
The most affordable handicraft to buy in Kolkata is a Madhur, a timeless beauty that still every Bengali household uses if they are sitting on the floor.
Madhur is nothing but natural mats made by interlaced jute threads, Madurkathi strands, and continuously woven using looms and then dyed with natural dyes.
These mats can cause no harm to your body rather it's good for your skin. It is eco-friendly and made with the finest strands of Madurkathi grass.
Madur is one of the best things to buy in Kolkata and supports the local industry by promoting Medinipur's pride and Bengal's legacy.
Also, with the same material they make things that you can use as a lot of things. See the image below!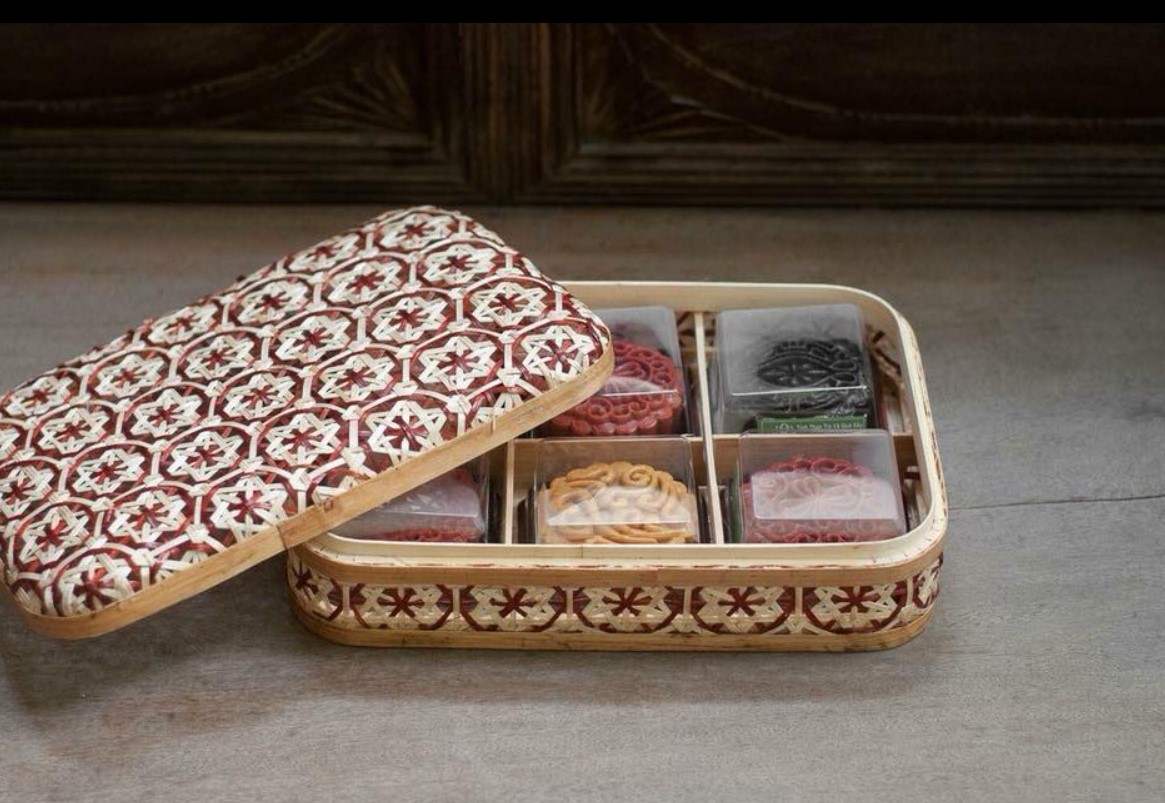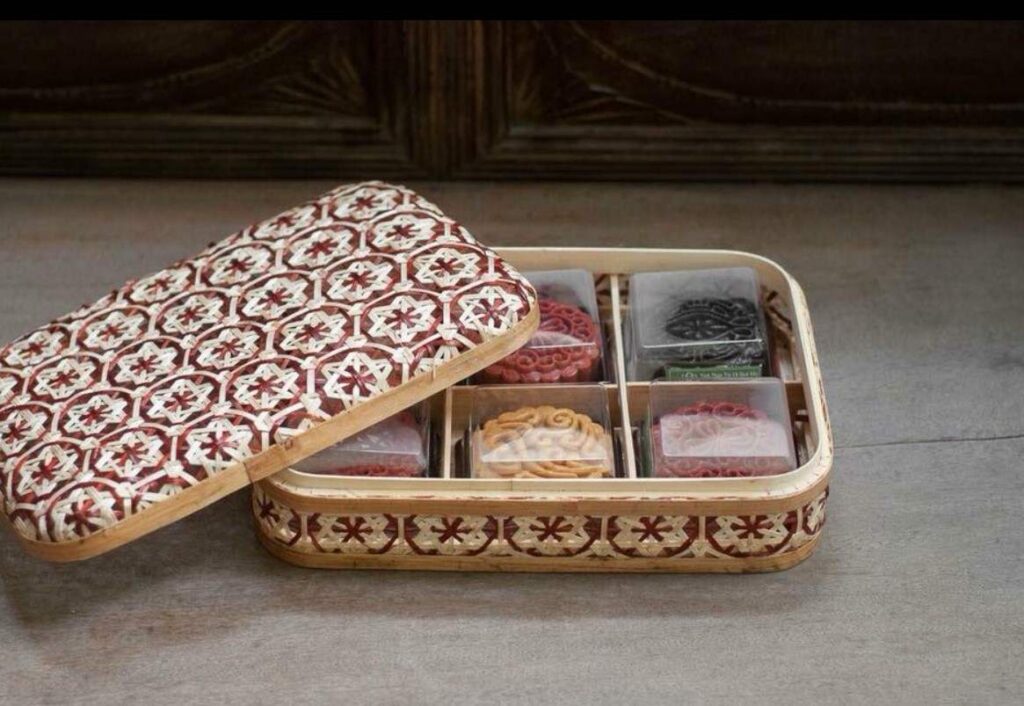 4. Patachitra – Mythological Paintings
One of the best trendy yet religious things to buy from Kolkata is buying mythological painting called Patachitra for your friends and family
My mother often gifts her American friends, Kalighat patachitra which they not only admire but also love to put up on the tabletop stating its beauty to impress.
These paintings lack a sense of proportions in human figures but they're so appealing to art, craft, and story lovers that you cannot miss out on them!
The paintings are mostly highlighting the socio-political realm, god figures, or traditional way of living. You'll love the bright colors and bold strokes of the artisans.
Buy from – Dakshinapan shopping complex, Biswa Bangla stores, and The Bengal Emporium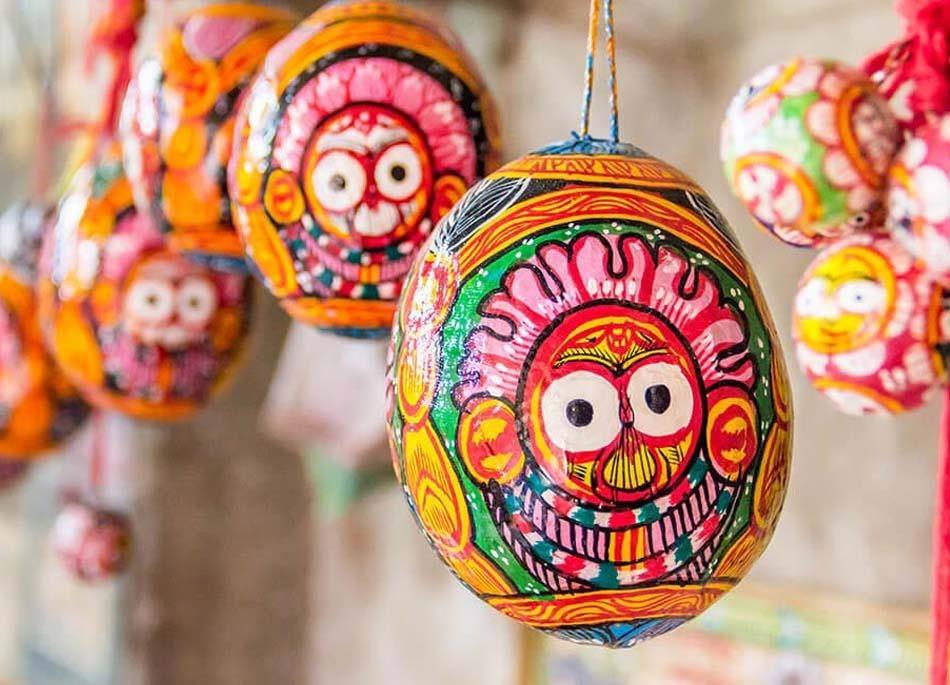 You'll love reading blogs on:
5. Owls – Handicraft
As per Hindu Bengali mythology, an owl is a symbol of wealth and wisdom. That's the reason the owl is often associated with god Lakshmi.
Every Bengali household worships it. Therefore, one of the best things to purchase in Kolkata for your family is hand-painted wooden owls.
The 4 – 6 inches red, yellow, and green, Bengal owls are unique artwork of the Bengali artisans that can be used as standalone statues and statuettes.
It is very lightweight and one of the prominent décor items for your house. So, buy cultural yet futuristic handicrafts that represent Bengal's tradition.
Buy from: Biswa Bangla store, every handicraft store in Kolkata, Dakshinapan shopping complex, Gariahat, or Esplanade
6. Shola Pith Ma Durga face and other handicrafts
Shola pith Ma Durga face is a timeless art that only adds beauty to your home décor showing how talented West Bengal artists are!
Shola is a white soft water plant that is only found in the soil of Bengal. with those materials artists make different art that will only keep you amazed.
This craft is one of the Bengal ancient arts that cannot be dated back in time. Just imagine, artists make the fine work of Ma Durga's face with such soft material.
So, this time when you're coming to Kolkata, the artwork of artists with Shola pith is the best Kolkata souvenir to carry back!
Buy from: Biswa Bangla Store,Barabazar, andHatibagan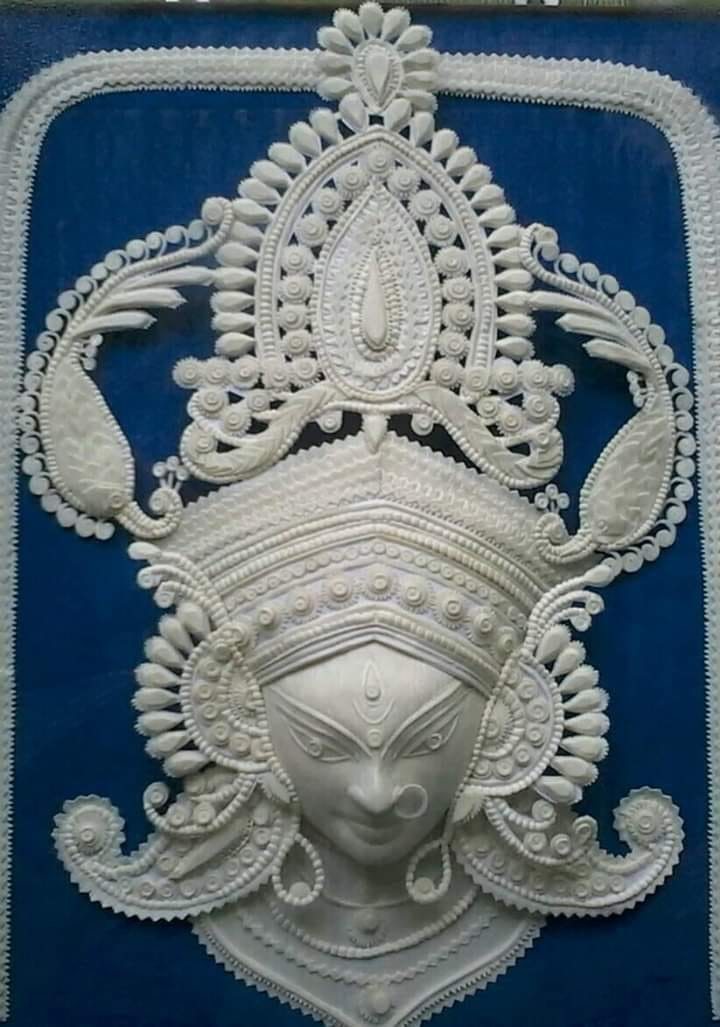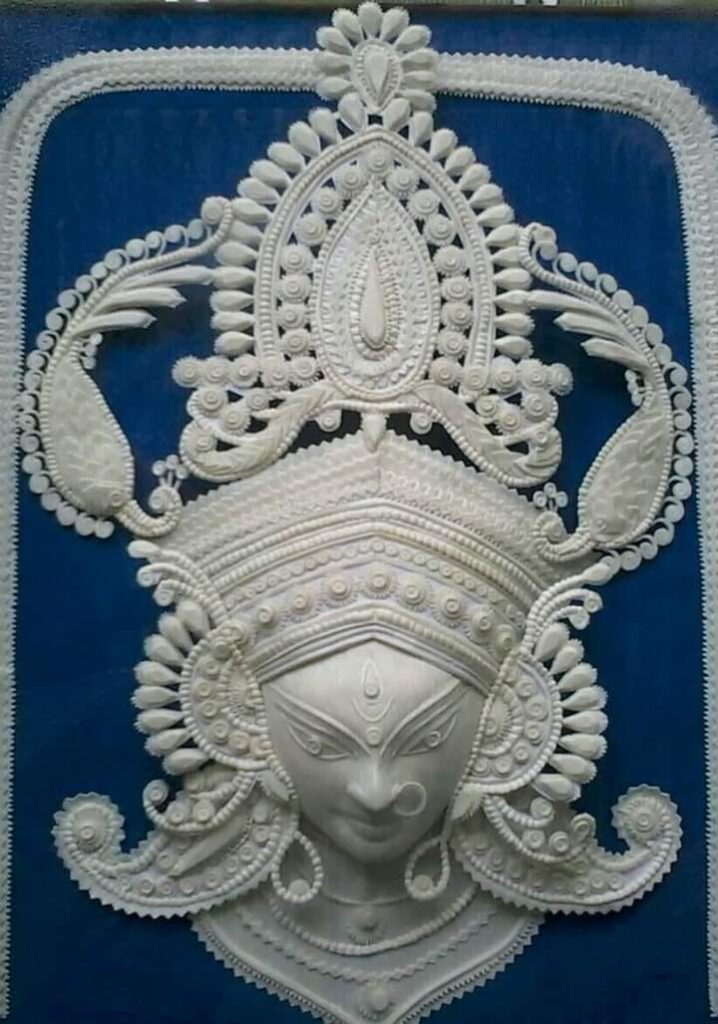 7. Conch Shells – Shanka-Polla
You can identify married Bengali women in a traditional place by looking at her hand. How? I bet she will wear her shanka-polla (conch shell bangles) On Both Hands.
Shanka polla is nothing but white and red bangles made from conch shells and red coral, which acts as a mark that a Bengali woman is married.
It is believed that this combination of bangles will keep the bond between their life partners strong. Moreover, with your traditional outfit, it looks so beautiful!
Hence, you can gift your non-Bengali married female friend this lovely souvenir from Bengal that is not only very stylish but a mark from Bengal.
Note: You can buy these good quality bangles at cheaper rates and later you can visit gold or diamond shops to design them.
8. Kolkata-Themed Postcards
Imagine your best friend opening the main door to receive a postcard from you, expressing how much you miss them, celebrating the greatness of your friendship, and sharing exciting tales about Kolkata.
If you're thinking that the days of handwritten letters are gone, then my friend, you're wrong. The best thing to buy from Kolkata as a gift for your friends is a postcard.
Look for postcards with Kolkata as the theme which shows the Oxford Bookstore, Kolkata artsy cafes, the streets of North Kolkata, or any hand-drawn illustration.
On my best friend's birthday (who stays in Delhi), I always send her Kolkata-themed picture postcards, telling her how important she is in my life. And, she loves that!
Buy from: Biswa Bangla Store or any souvenir store around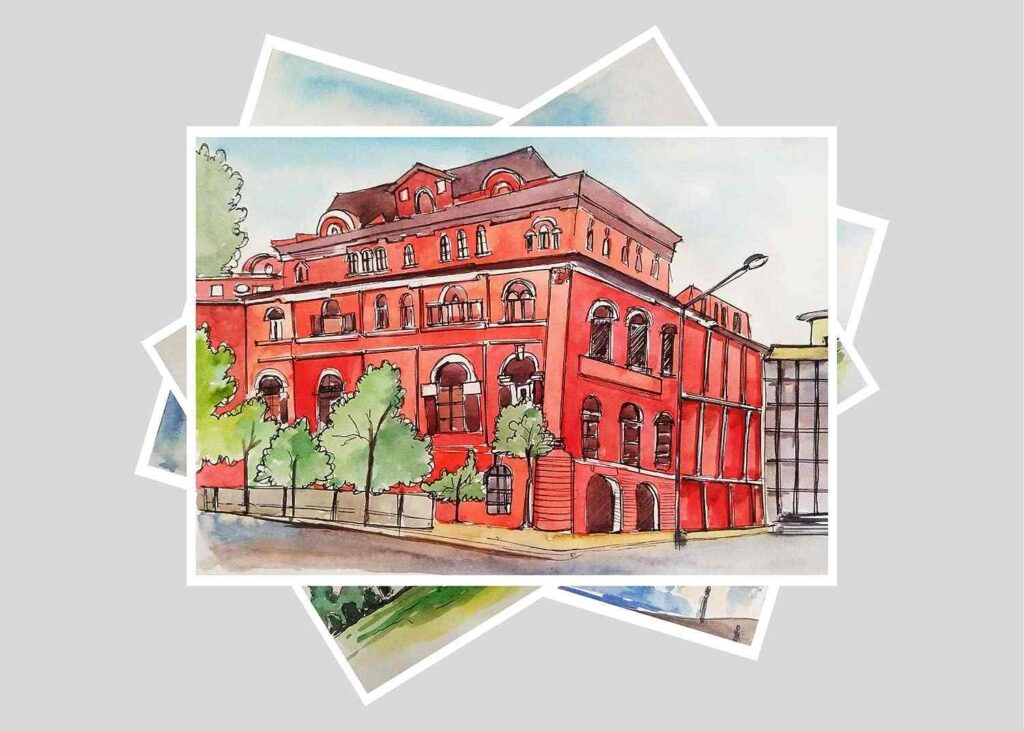 9. Bengali Sarees
Have you heard saree names like Dhakai Muslin, Phulia, Taant, Mulmul Cotton or Dhakai Jamdani? If you're not from West Bengal, I bet you do not own any of them!
These are the most authentic Bengali sarees belonging to different fabrics and forms, always putting your needs, comfort, and trend on priority.
You should buy a Garod Saree for your mother, the material is very soft weaved by handloom weavers. Did you watch the movie Devdas?
That off-white with a red border, Paro used to wear. Yes, that's the saree. Hence, sarees are the must-buy things in Kolkata for your mother, wife, or girlfriend.
Buy from: Adi Mohini Mohan Kajilal, Suta, or any other Kolkata saree shops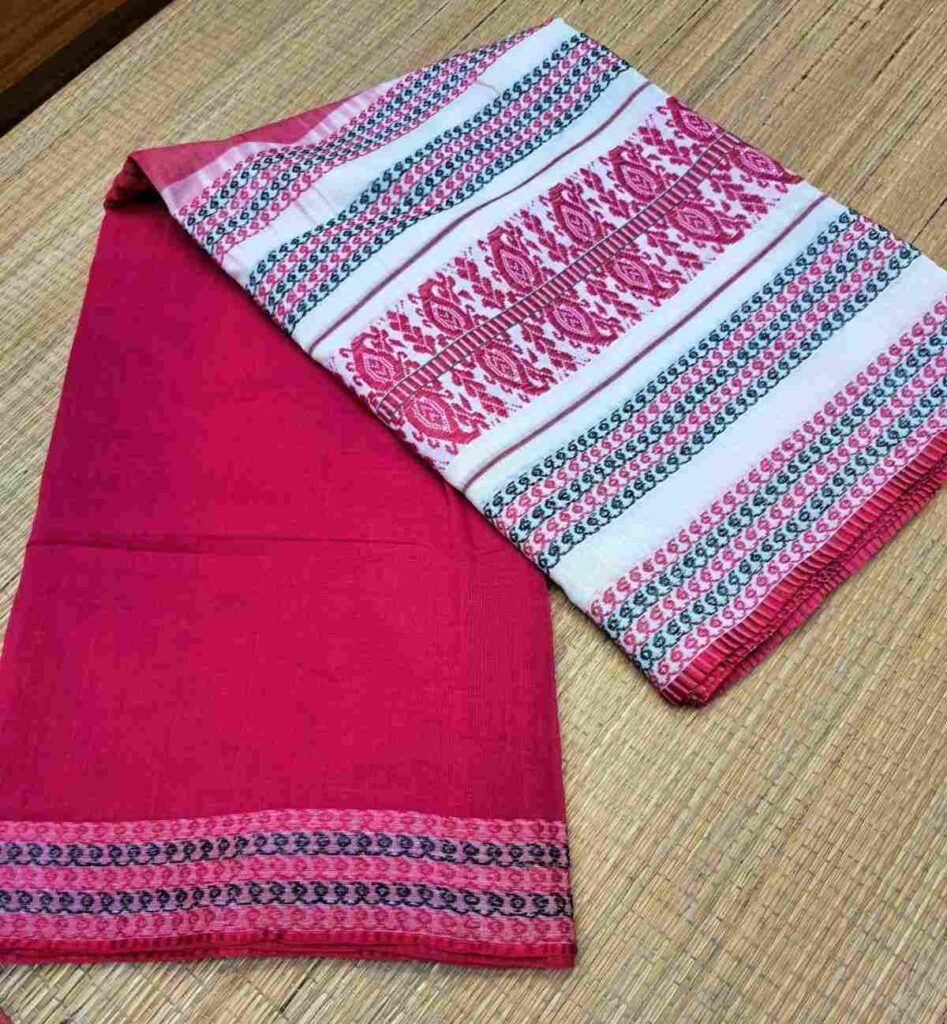 10. Items Made Up of Jute
The West Bengal souvenirs to buy for your boyfriend, husband, or friend is jute shopping bags, purses, basket, shoes, table clothes, napkins, doormats, yarns, and so many more.
Did you know, Kolkata is known as the "Jute Capital" of India? These jute products are something that he needs on a daily basis, so, these are really good choices.
Moreover, jute products are eco-friendly and sustainable. So, it's like you're gifting him something which he'll remember always.
In many shops, you can also customize these bags, clothes with his name, designs, or quotes. Isn't that so good?
Buy from: Jute Shop in Park Street, and Biswa Bangla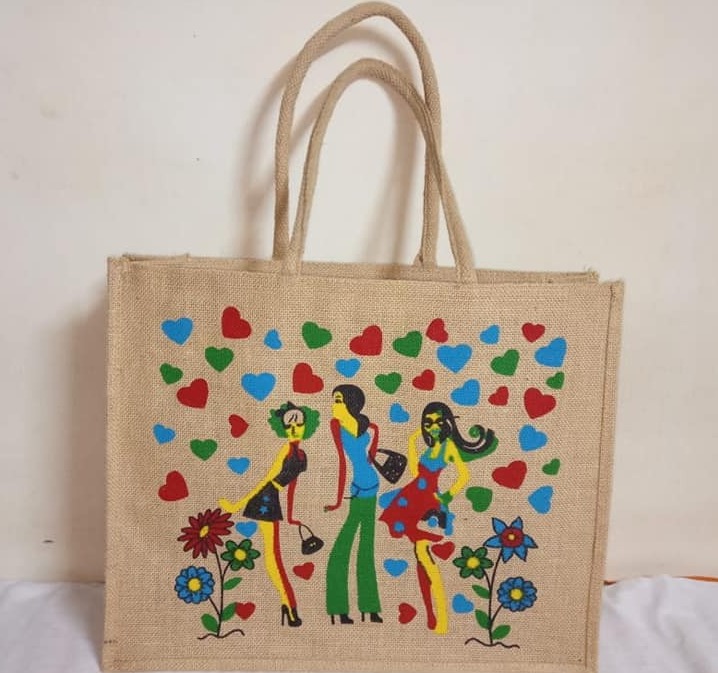 Best Market for Street Shopping in Kolkata
I got a waist belt from Esplanade, the famous affordable Kolkata shopping market, for Rs 120! Do you know it's been 1.5 years, I'm still using it, and, it looks completely fine!
Hence, you can go street shopping in Kolkata in the following places –
B.K Market
Garihat Haat
Jersey Market
Hatibagan
College Street
New Market
Chandni Chowk
Biswa Bangla Store (Government initiative to support Bengal handicrafts, arts, and culture)
Also, I've written a detailed blog on affordable shopping places in Kolkata, you can check that out! Let me know which souvenirs you're planning to get from Kolkata.
Read More:
FAQ: Things to Buy from Kolkata
1. What are the must-buy traditional handicrafts unique to Kolkata?
A. When you're in Kolkata, make sure to visit Kolkata's most exquisite traditional handicrafts store to purchase hand-painted Bengali Kulo, conch shells, and the timeless cotton Khadi sarees.
2. Where can I buy the best sweets and confectioneries as gifts from Kolkata?
A. You should get sweets and confectioneries as gifts from heritage sweet shops in Kolkata. I recommend coming to Adi Haridas Modak Mistanna Bhandar to get Chanar Jilepi, Kalakand, and Kheer Kadam, and Chittaranjan Mistanna Bhandar for Rasho Malai, Madhuparka, and Rasgullas.
3. What are some recommended shops for purchasing Bengali handicrafts and artifacts?
A. The first and foremost shop that you should visit for purchasing Bengali handicrafts and artifacts is Biswa Bangla. The price of each product is defined by the Government of West Bengal so get top-notch products at the right price. Apart from this, you can visit Indian Handicraft & Art Jewellery, and The Bengali Store.
4. Where can I find good deals on books and literature-related items in the city?
A. You can find good deals on books only on College Street. Do you know it is said that if you don't find any book in College Street, Kolkata then you'll never find it anywhere else? The book vendors have an amazing collection of varied cultural and literature books. If you're in search of comic magazines, come to Golpark Second Hands Stalls