11 Best Places To Enjoy Durga Puja In New Jersey, USA
Taking you around the best places to celebrate Durga Puja in New Jersey, USA gives me stirs of unfamiliar emotions that I left a month ago.
I'm in India staying with my mother but by November I will be back in New Jersey. Fortunately, I can celebrate Durga Puja this time in Kolkata.
So, I thought to take my Bengali friends in New Jersey around the places to celebrate puja. Also, if you're new to New Jersey this Durga Puja blog will be helpful.
In New Jersey, USA, we celebrate Durga Puja for the whole of October Month ONLY on weekends. Hence, you've to know which place is celebrating on which days.
Also, there is nothing like pandal hopping or standing in a queue. Instead, you've to hop inside your car and drive for 4-5 hours to reach the venue for a celebration.
Normally, a high school, college, or auditorium is rented for the Durga Puja celebration.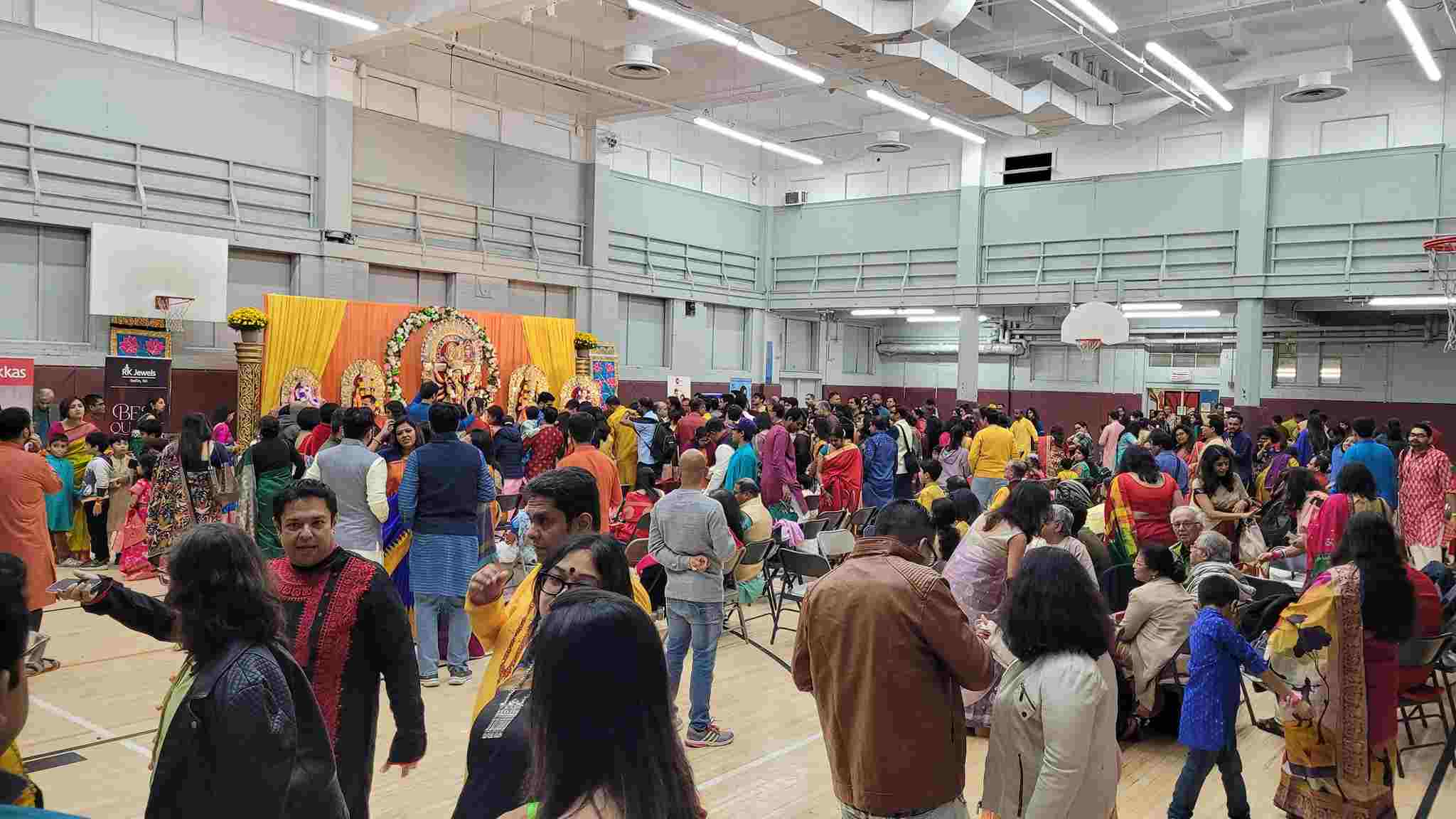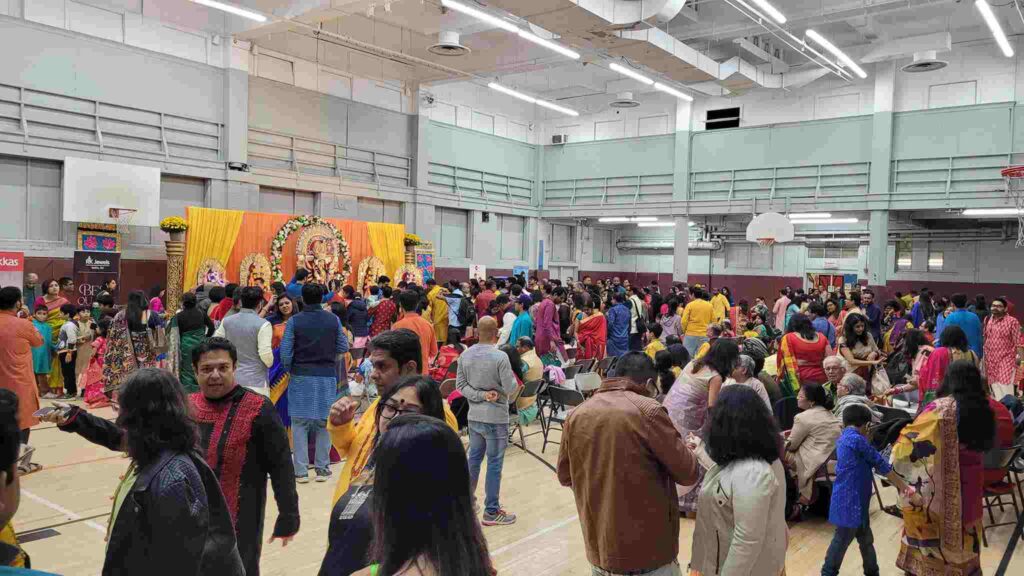 Durga Puja will always remain close to every Bengali heart no matter how miles away we are from West Bengal, India.
Read: The Ultimate Guide: Things To Carry From India To The USA
The visage of Ma Durga, the smell of puja in the air, the music of Dhaak, people having Prasad, and surrounding each moment is enough to make you feel nostalgia.
The feeling of excitement of Durga Puja in Kolkata will be different from the celebration of Durga puja in New Jersey but the only one who has not changed is
– Ma Durga. Giving you the strength to fight against all evil and stay strong and powerful under any circumstances.
Durga Puja 2023 Dates as per "Tithis" of Hindu Calender
| | |
| --- | --- |
| Days | Date |
| Mahalaya | 14th October, Saturday |
| Shashti | 20th October, Friday |
| Saptami | 21st October, Saturday |
| Ashtami | 22nd October, Sunday |
| Navami | 23rd October, Monday |
| Bijaya Dashami | 24th October, Tuesday |
Durga Puja 2023 Dates
Best Places to Celebrate Durga Puja in New Jersey, USA
Bharat Sevashram Sangha Durga Puja
Address: 3490 Route 27 Kendral Park, New Jersey 08823, USA
The patron saint immortal illustrious Acharya Swami Pranavanandaji Maharaj founded Bharat Sevashram Sangha in September 1997 in New Jersey, California.
Bharat Sevashram Sangha is among the best places to enjoy Durga Puja in New Jersey as here they celebrate puja as per "tithis" of the calendar.
It means the organization celebrates Durga Puja not on weekends but as per on proper dates – Shasti, Saptami, Ashtami, and Navami.
Mainly, the organization has a praying room for Lord Krishna and other gods. Besides it, they celebrate Ma Durga puja in a warm manner.
As you enter the vicinity you'll be greeted with the smells of incense sticks, flowers, khichuri bhog, and burning ghee. The smell is so similar to Kolkata Durga Puja.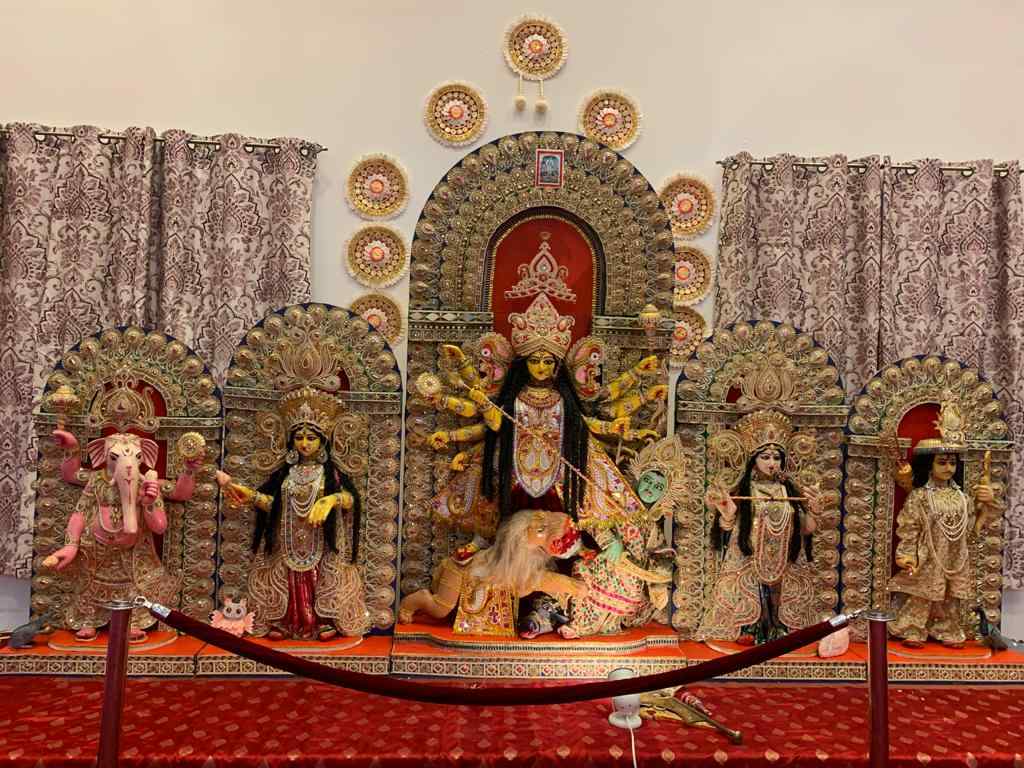 The sound of ghonta (bell), shaankh (conch shell), dhakk, and people laughing, taking in Bengali is just enough to calm your heart and bring a smile to your face.
The reason I say Bharat Sevashram Sangha is the best is that every sight seems so familiar. You'll connect with Kolkata.
You'll see men wearing maroon (dark red), yellow, red, and Tossar Punjabi and women decked up all in bright colors sarees, and pieces of jewelry.
Men dutifully hand over the food coupons, asking about where-about, women wearing sindoor on their heads with kohl-smeared eyes, and kids running around.
On the outside, you'll find a woman selling traditional pieces of jewelry which believe me is so gorgeous. It is no less than our Esplanade and Hati Bagan jewelry collections.
You can also hear blaring "Anjali Mantra". Yes, the place will make you feel so much better and you'll not miss Kolkata badly.
Tip: The parking lot gets full, even the extended parking lot gets full by 11 am. You might have to struggle to find a parking spot for yourself.
read: 10 Unique Beach Towns In North Carolina
Bengali Cultural Society, New Jersey
If you want to celebrate Durga Puja in New Jersey with foods, events, songs, and dances, in a word gorgeous manner then the Bengali Cultural Society is the place.
Bengali Cultural Society, New Jersey celebrates Durga puja more as a function of getting together. I think this is a great way to socialize and make new friends.
Sometimes in this unknown world, you might feel lost performing your skills. I would like to tell you that people here dance, sing, read poems and do a lot of kinds of stuff.
You'll see many desi stores selling handloom sarees, heavy pieces of jewelry, food, and so more. The Durga Puja celebration starts from Friday evening to Sunday night.
I'm so grateful to Mr. Indranil Sarkar, president of the South Jersey Bengali Cultural Society for starting this. People from Cherry Hill and Marlton celebrate Durga puja.
The Durga idol you'll see here was brought from India in 2008. Till date, it looks so beautiful. The club publishes its own magazines and teaches small ones our language.
Also, the Bengali Cultural Society celebration is one of the oldest in the USA since (1978). In 2022, Iman Chakraborty, a famous singer from West Bengal came to perform here.
Tip: The sweet comes from Edison, you should taste it. It's no less than Kolkata Misti.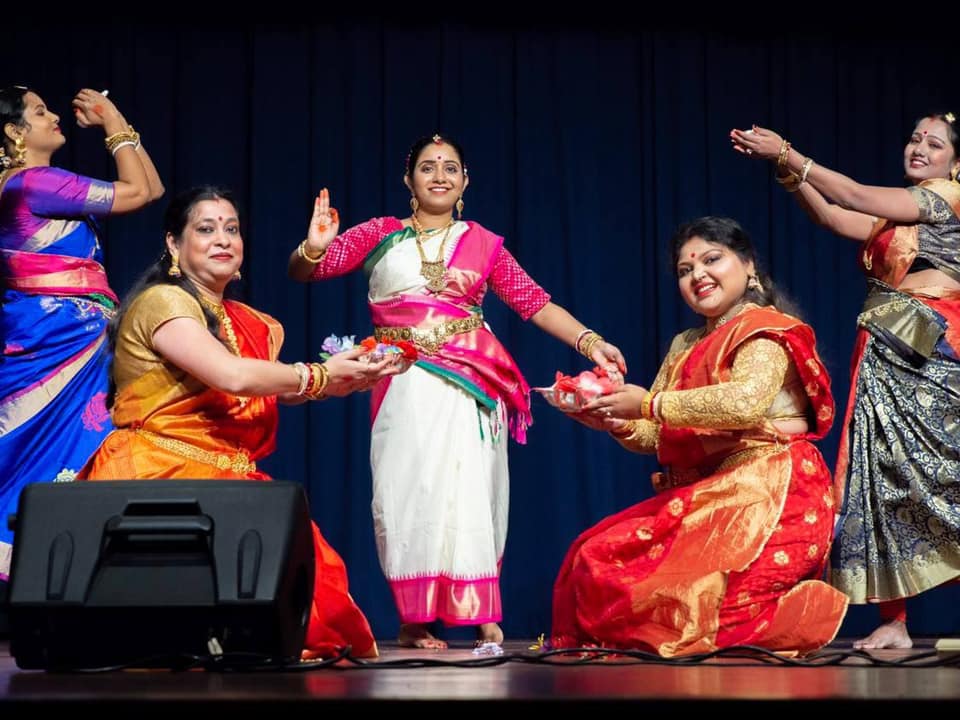 Read: 17 Best Pet-Friendly North Carolina Beaches
Utsov Inc Durga Puja
Utsob Inc Durga Puja organization is a registered non-profit organization in the USA, celebrating Durga puja in New Jersey for years now.
The reason why it gained popularity during this time is its way of celebration. Starting from adults and children can participate in Bengali events that they organize.
You'll find musical performances going on, dance, drama, art, handmade pieces of jewelry, and so more. There are people selling Indian clothes at very affordable prices.
Initially, this club was founded by a group of Indian professionals in New Jersey. Since, then they celebrate Durga puja in Edison, NJ.
The reason why I recommend Utsob Inc. Durga Puja celebration is because of its traditional cultural events, and Bengali food.
In 2022, Amit Paul, a runner-up of Indian Idol Season 3 came to entertain people in New Jersey which his mesmerizing voice.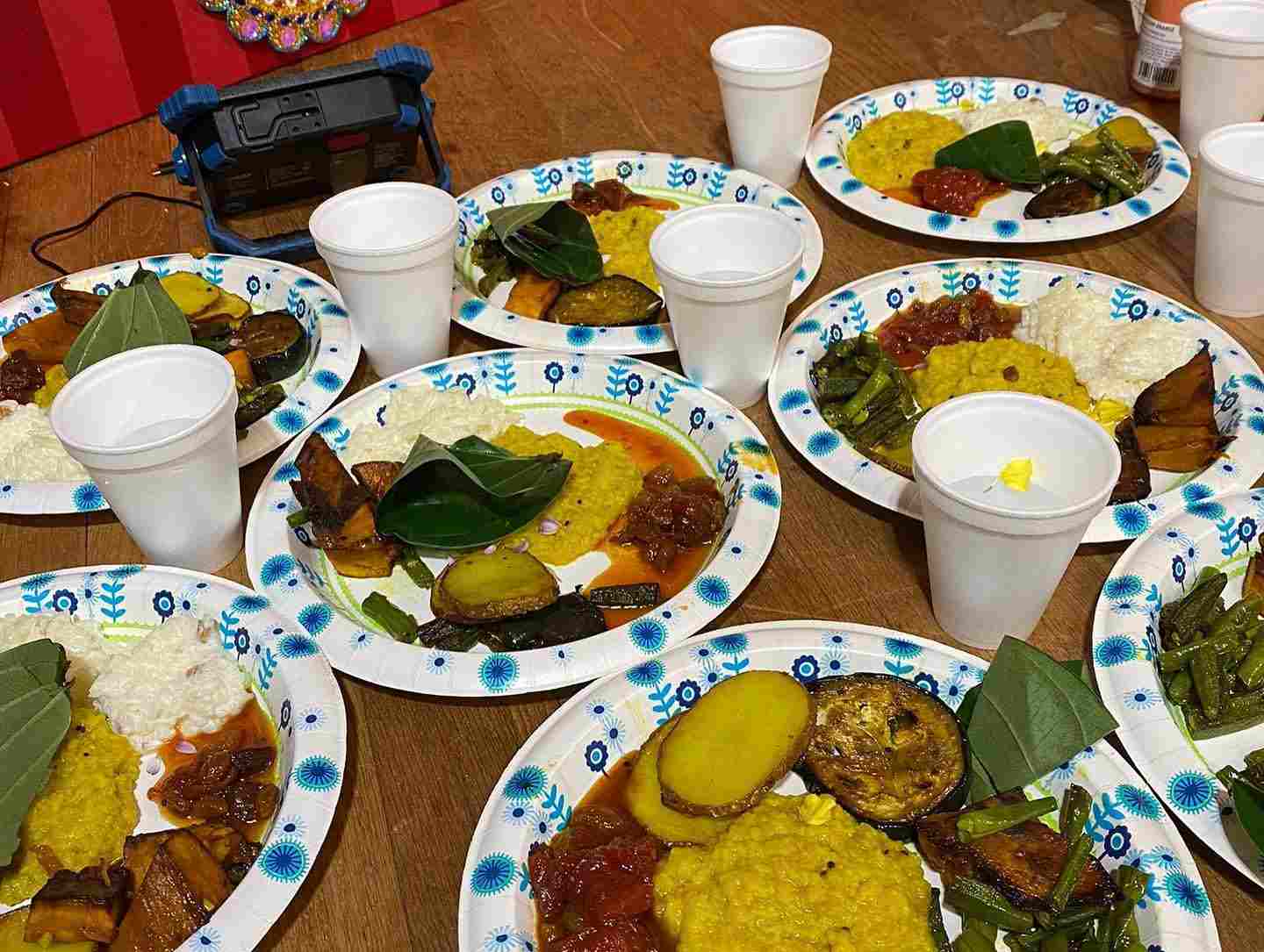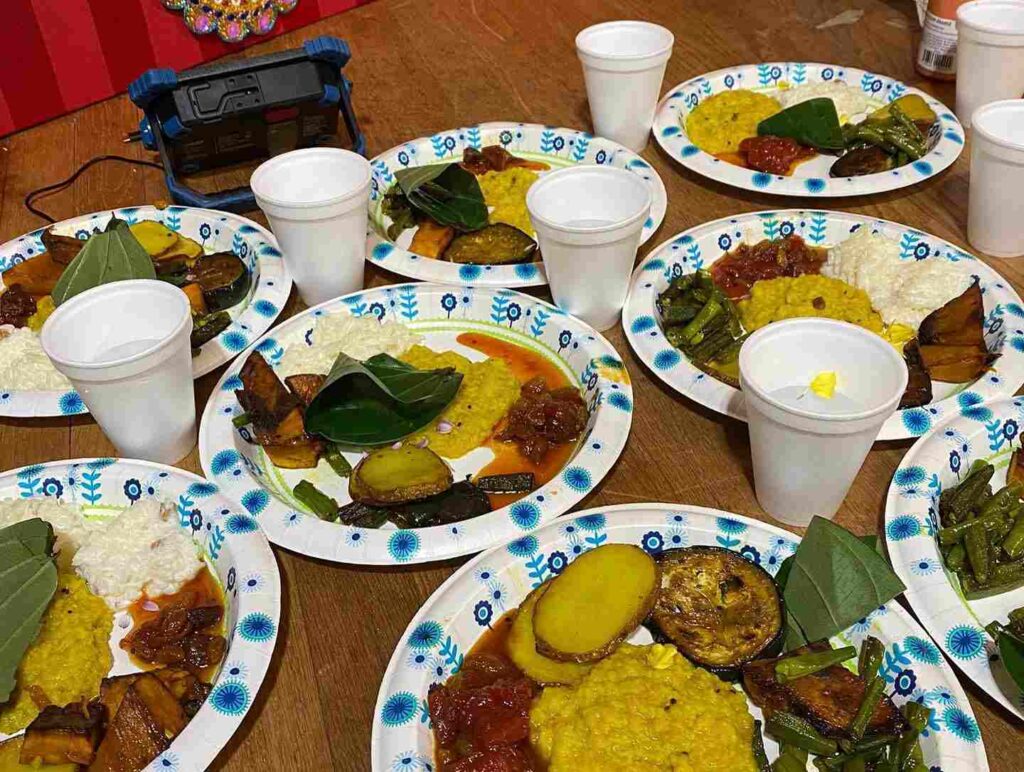 Alor Benu Durga Puja
Address: 2 Farmhaven Avenue, Edison, NJ 08820
I've good news for Bengali residing in New Jersey Alor Benu started organizing a simple Durga Puja celebration in Edison in 2020.
Soumo Chakraborty and his six friends took this initiative to start and since then it has been going great. The celebration is not very grand it is gharoa (family) puja.
People mostly in and around Edison participate in this cultural traditional puja which happens at Santosh and Ambalika houses.
These days, a few more people also started participating. The Shandi Puja on Ashtami day is the showstopper of Alor Benu Durga Puja.
I'm sure you'll love their "gharoa" style puja celebration. They follow as per tithis" of the calendar. Hence, from morning to night, it's full of Durga puja fun!
Read: 9 Best Places For Christmas In North Carolina
Ananda Mandir Durga Puja
Address: Somerset, New Jersey
If you're the one searching for a proper Durga temple in New Jersey, Ananda Mandir is the place. They celebrate every Bengali festival and event.
From outside the temple, you'll hear women complimenting each other – "ki sundhor lagche tomake" (you're looking beautiful).
Uncle asks a kid "Kota jaama holo? (How many sets of new clothes have you got) and everyone preparing the Durga song is something promptly reminds you of Bengal.
Ananda Mandir is one of those Hindu temples in the USA that celebrates Durga puja in the most traditional way following the tithis" of the Hindu calendar.
This traditional way of celebration attracts hundreds of Bengalis in New Jersey to celebrate together in the most humble way. The temple was built in 2003.
Tip: You've to online pre-register a slot for yourself to visit the temple. Once you get the confirmation email you can visit the temple during the period you've been assigned.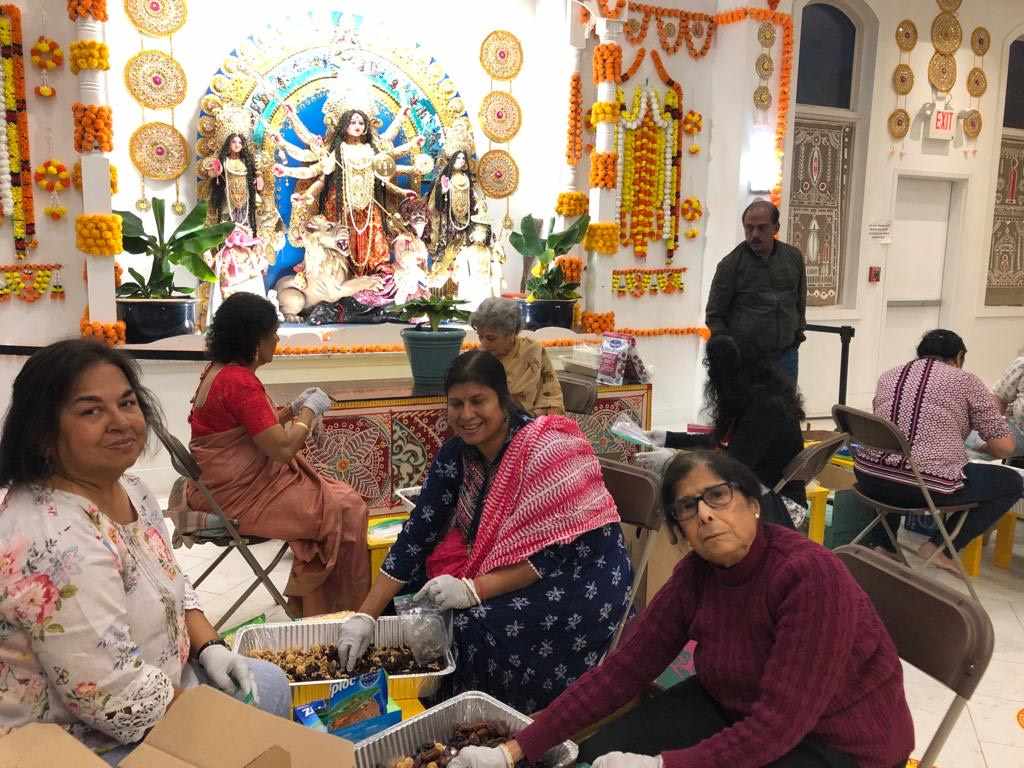 Garden State Committee Durga Puja
Address: William L. Dickinson High School Jersey City, NJ 07306
Garden State Puja Committee (GSPC) states that its mission is to preserve the heritage and culture of Bengal and India among NRI's Indian children.
Also, focus on something which they term "Karma". Gadadhar Patshala from Ramakrishna Mission also works hand in hand with the accomplishment of the mission.
The committee took the initiative to accumulate funds from the puja or other events to pass in India for the betterment of "Children in need".
You'll be happy to know that in 2022 they celebrated the 41st anniversary of Durga Puja in New Jersey. They started celebrating in the 1980s.
Can you imagine that? GSPC is the oldest New Jersey Durga puja in the USA. I am really thankful to Subhash Das Gupta, president of GSPC for organizing it properly.
Additionally, you'll love to participate in the "Bongobhoj" – Bengali food fair organized by the committee. The celebration is all about food, Prasad, and traditional celebration.
Garden State Puja Committee celebrates puja on weekends. The idol you see is brought from Kolkata's Kumartuli.
Tip: Bengali superstars or singers come here to entertain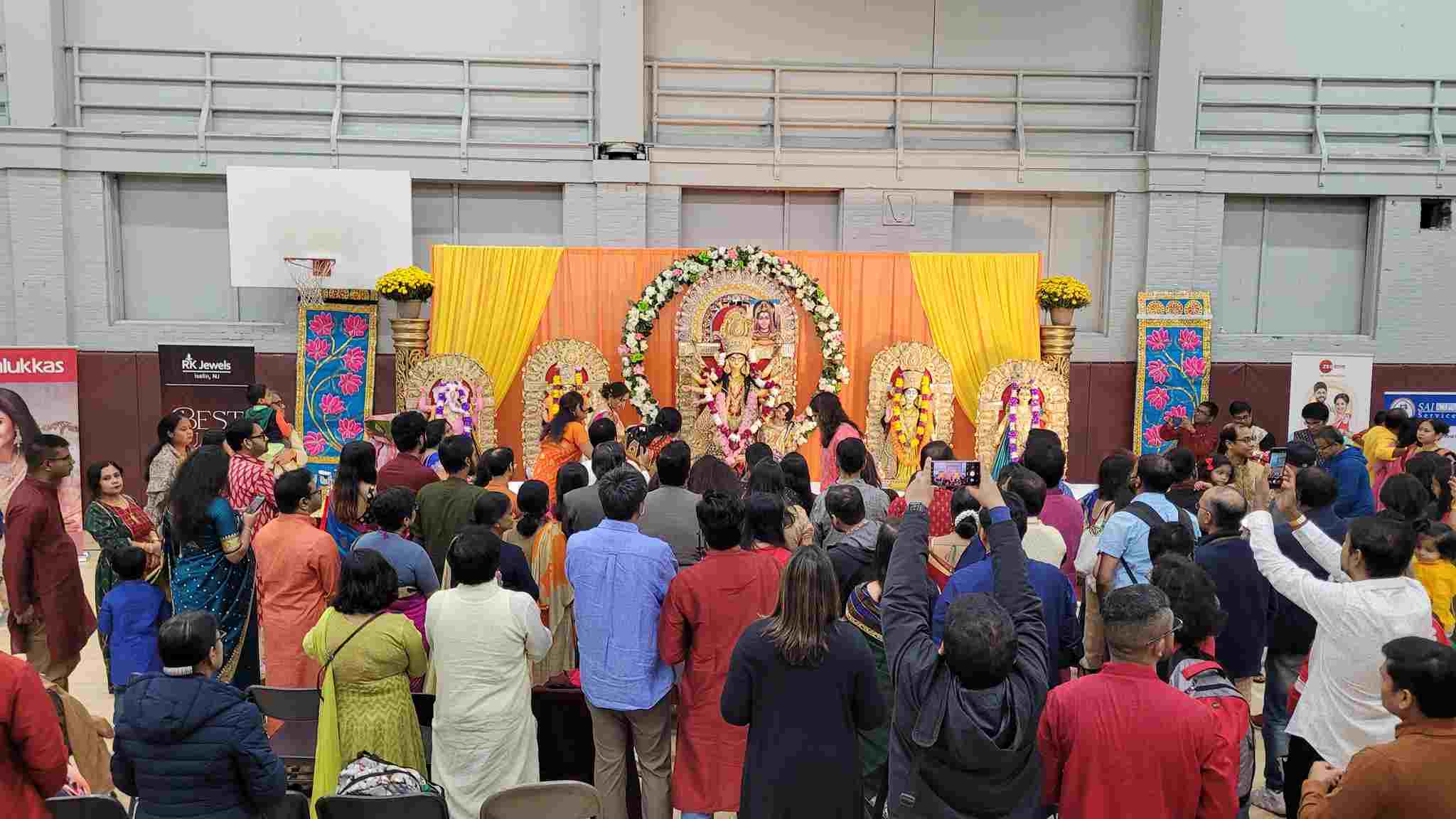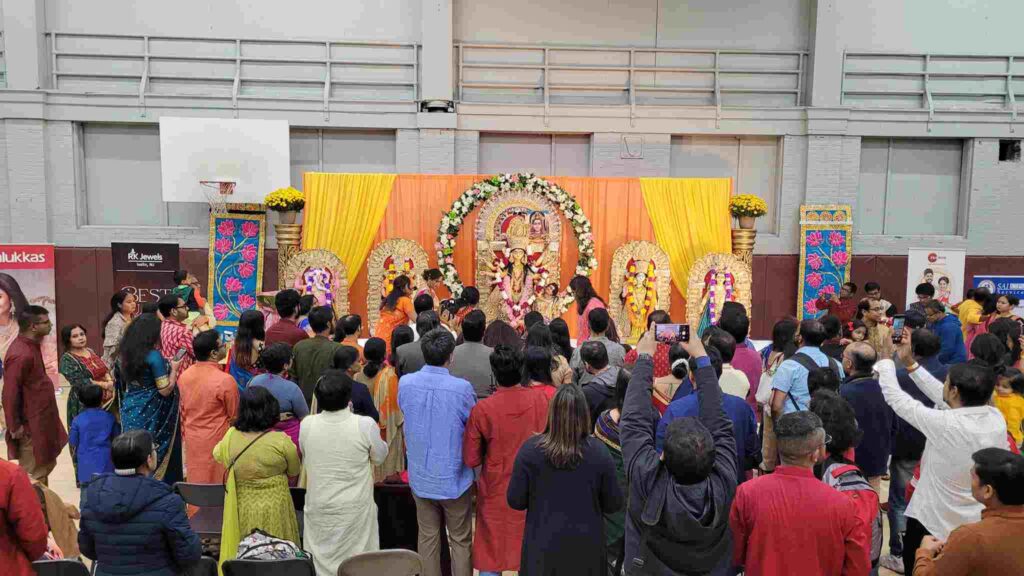 Read: 10 Best Places To Visit In South Carolina In Winter
Kallol Durga Puja
Address: Ukrainian Cultural Center, New Jersey: 08873
Kallol Durga Puja is the place where you'll find the Pujari Moshai, some good-looking single men roughly my age, uncles, and aunties dancing in the rhyme of Dhaak.
You'll also see the face of the women covered in sindhoor. The Sharodiya celebration will surely transport you to a different time zone, filling your heart with joy.
Kallol Durga Puja is one of the best places to celebrate Durga puja in New Jersey, USA. It started with 24 members and now is a committee of hundreds of Indians.
The best part is the multicultural programs and musical performances. In 2018, the late Krishnakumar Kunnath a.k.a. KK came here for performing.
Tip: Kallol Durga Puja is a three day Durga puja festival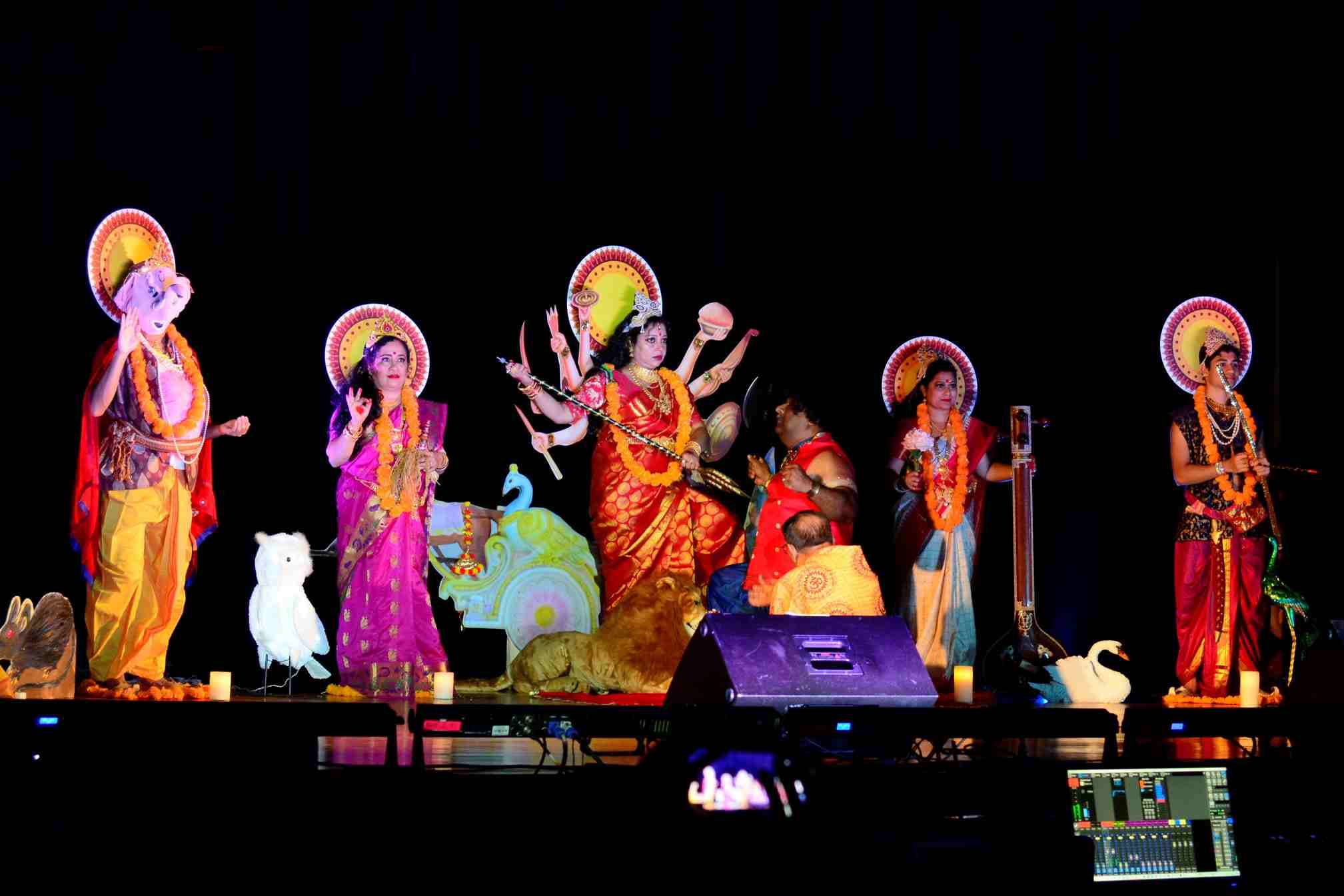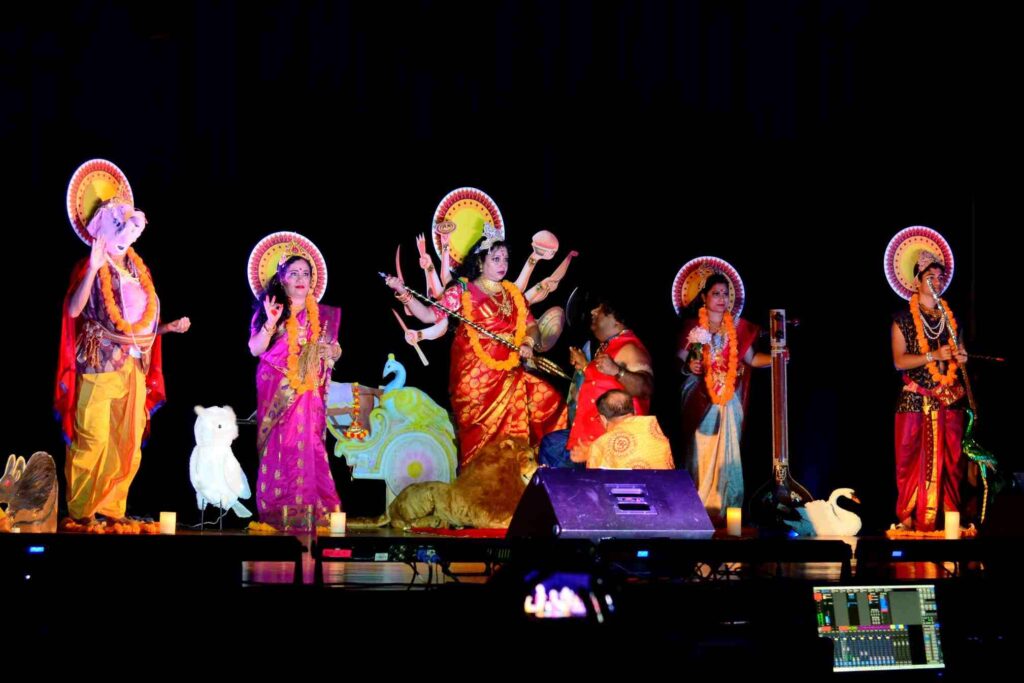 Garden State Cultural Association Durga Puja
Tapas Sanyal, one of the prime members of the Garden State Cultural Association organized the Durga puja in the most organized and peaceful manner in Plainfield.
The Kumari puja (worshiping a child) and session of Anjali of Garden State Cultural Association is sure to make you nostalgic.
In 2022, they celebrated their 27th year of celebration where Iman Chakraborty and Benny Dayal came as an eminent guest.
Not only that, the committee makes sure that the two-day celebration will be no less than a grand function full of events, Bengali food, and cultural amusement.
Garden State Cultural Association celebrates Durga Puja on weekends. Moreover, remember to register before attending the celebration (this is a must!).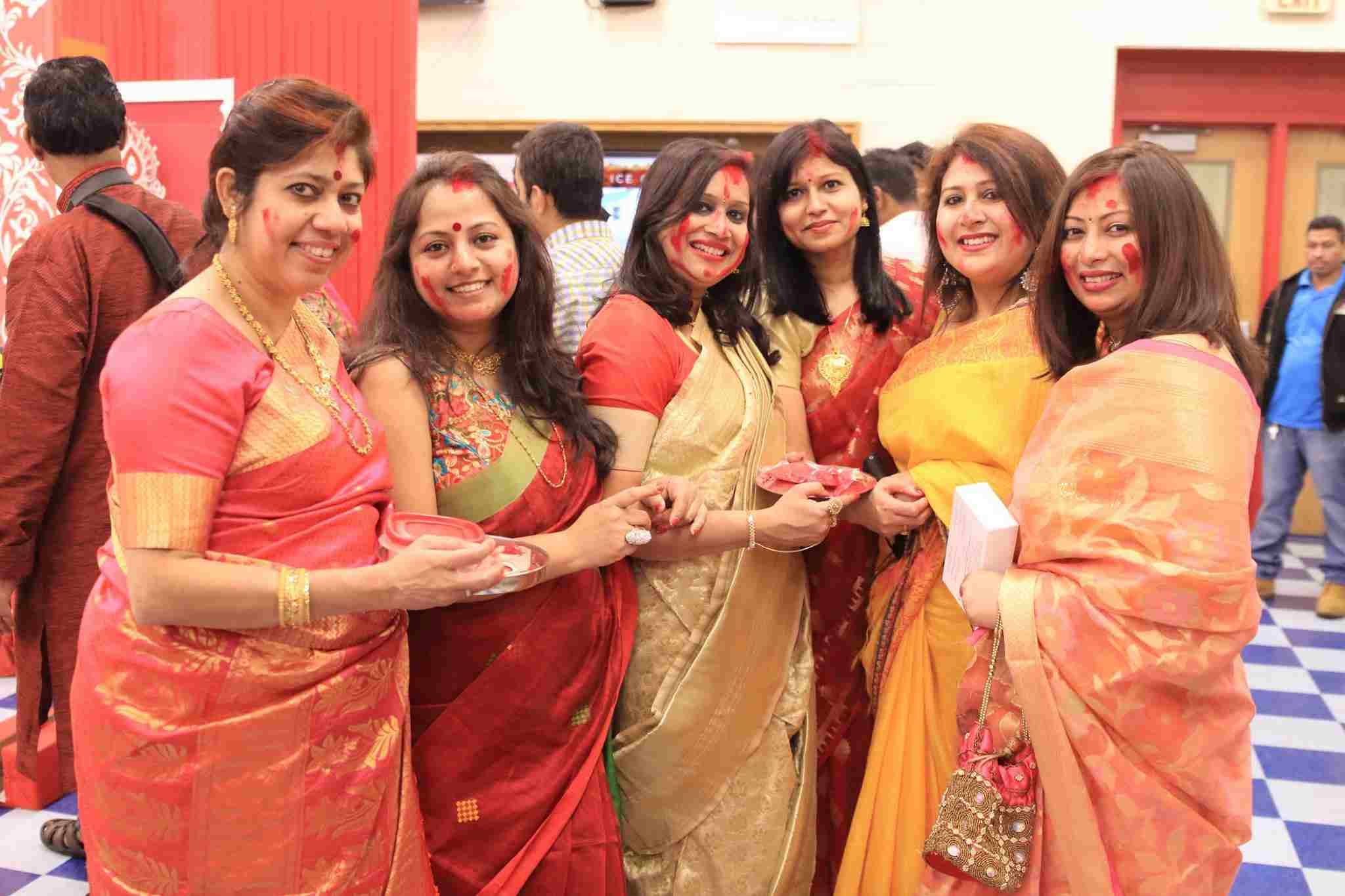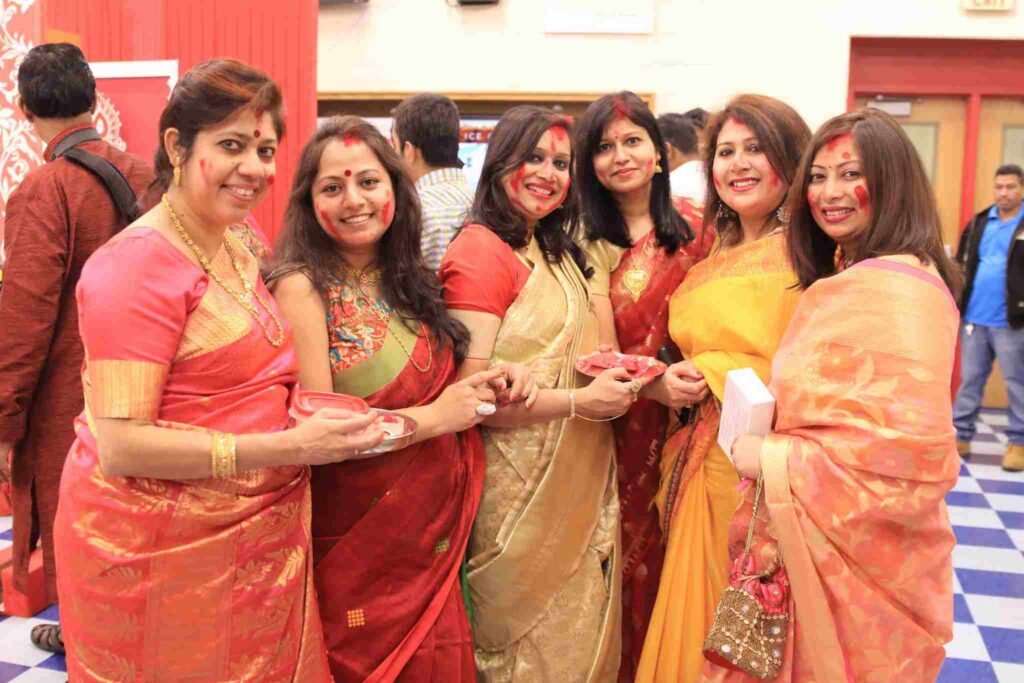 Dakshineswar Ramkrishna Sangha Adyapeath
Dakshineswar Ramkrishna Adyapeath in Edison is a must-visit place to celebrate Durga Puja in New Jersey. It was built in 1995 by some Indian Kali devotees.
The presiding Primordial Kali deity looks so divine that you can sense faith and happiness in the air. The celebration is done in a very artistic manner.
Puja here is celebrated for 5 days, so you can soak in numinous vibes of American Durga puja with all its vibes and happy Sharadiya energy.
Read: 11 Best Christmas Towns In South Carolina
Durga Mandir New Jersey
Durga Mandir in New Jersey is a religious non-profit organization where Americans and Indians celebrate Durga Puja in a properly organized and traditional manner.
This is the Durga temple in New Jersey in the Princeton area where there are much spiritual counseling sessions are also conducted.
There are many Hindu priests who reside in this temple throughout the year. You can come here any time of the day for spiritual healing.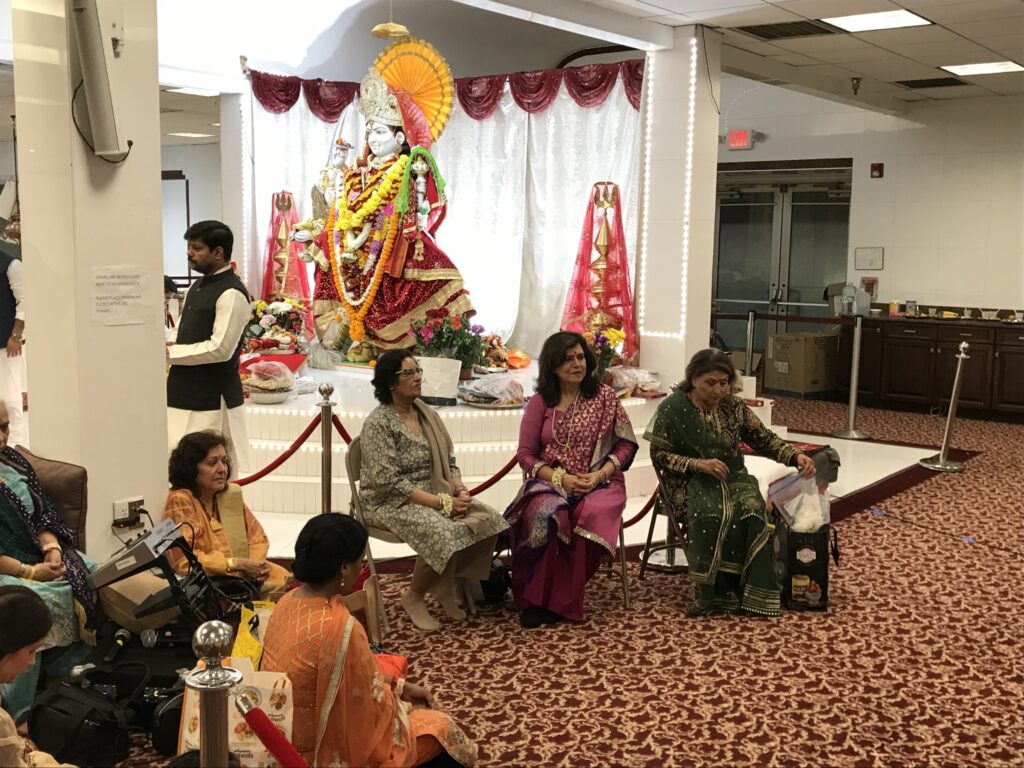 Read: 12 Best Small Towns In Arizona In 2023
The Best Southern California Durga Puja
Sanatan Bengali Society
If you're missing the smell of Durga puja which is all about faith, and happiness then celebrate puja this year with Sanatan Bengali Society, California.
This club celebrates Durga Puja from the core of its heart. The sight of Ma Durga's idol and decorations brings back all the old memories you and I had in Kolkata.
Mostly, they do not have any fixed venue, every year they rent a civic community center, auditorium, or school to celebrate Durga Puja.
I came here in 2022 when they rented Stanton Civic Community Center near Buena Park, California. I loved the venue so much!
Mostly, the Sanatan Bengali Society celebrates Durga Puja on the weekend of the first week. This is a great place to celebrate Durga Puja in the USA with family and friends.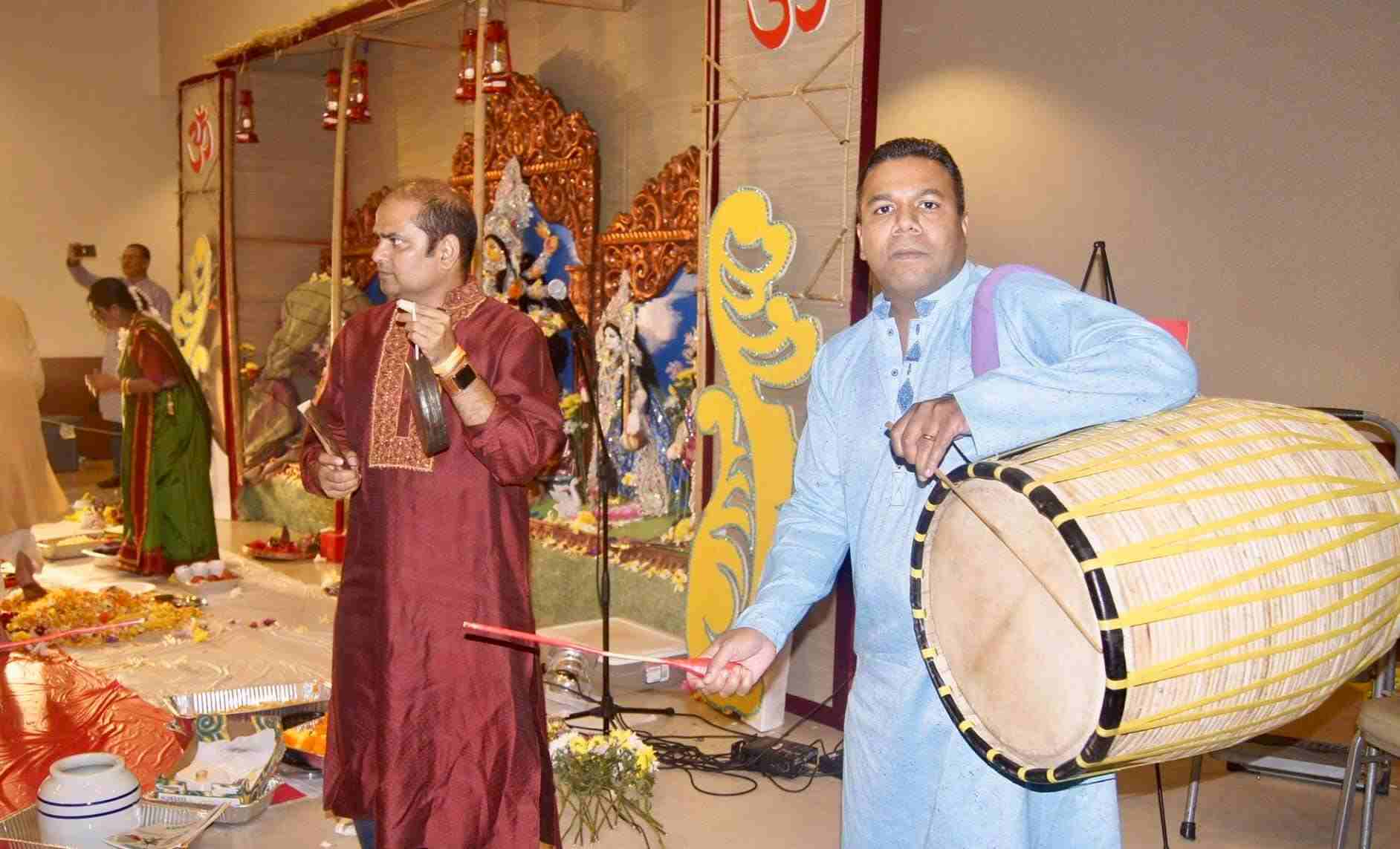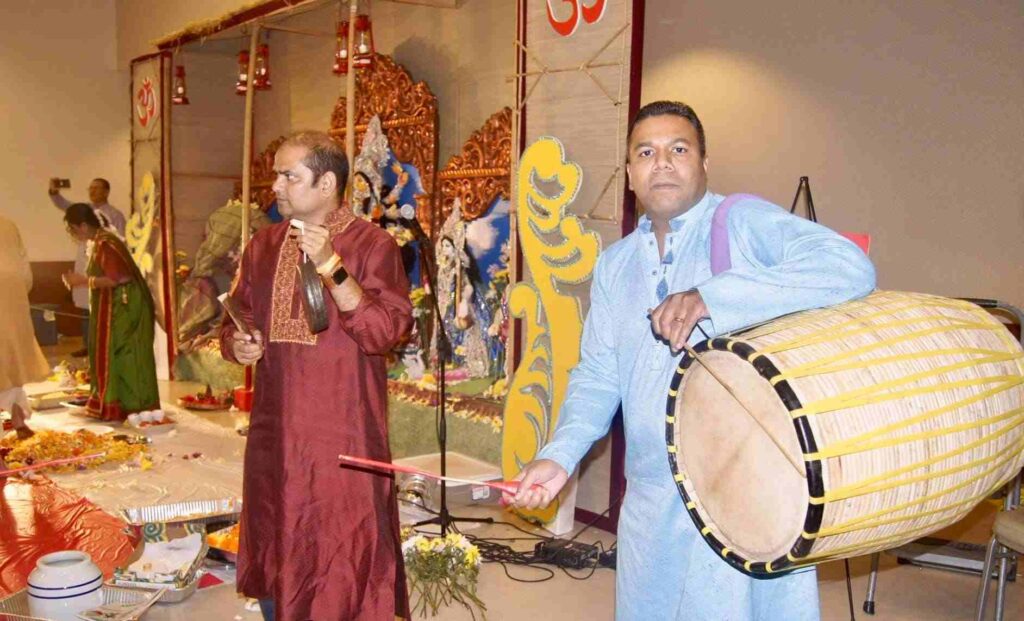 The rhythm of the dhakk is so fulfilling that it will not make you feel you're miles away from Kolkata. It is a non-profit organization working to make Bengalis happy in the USA.
You can participate in the Anjali session and after that can enjoy bhog. The Prasad is served in a small white box that mostly contains fruits. Again, it will remind you of Kolkata.
They also organize proper lunches where you can have Khichuri, Vegetables, Chutney, Rasogola and a lot of good Durga Puja memories.
Tip: Check if "Chai Moments" has their stall or not, then you should have their masala tea.
Conclusion
So, here is the list of the best places to celebrate Durga Puja in New Jersey and South California. You can have the best Prasad, and Bhog at Ananda Mandir, Kali Mandir, and Sanatan Bengali Society, California.
If you find this Durga puja festival in New Jersey blog helpful, let me know in the comment section. Happy Durga Puja!
Read more: