The countdown to Christmas has begun!
The month, the decoration, the cool weather, and the magic in South Carolina's air are enough to bring alive the Hallmark movie vibe back in your life.
I am sure you are a fan of South Christmas like me. From stunning lights, and meeting families to decorating towns – Carolina's Christmas always adds merriness to life!
This time let me take you to the best Christmas towns in South Carolina, which will fill your holiday season more with fresh cookies, and Victorian unique decorations.
Christmas towns in North Carolina are equally beautiful charming and worth a spot on your Christmas wish list.
However, I am here to tell you what you already don't know. You are probably not familiar with Manning, Hartsville towns, or Christmas events schedules in South Carolina.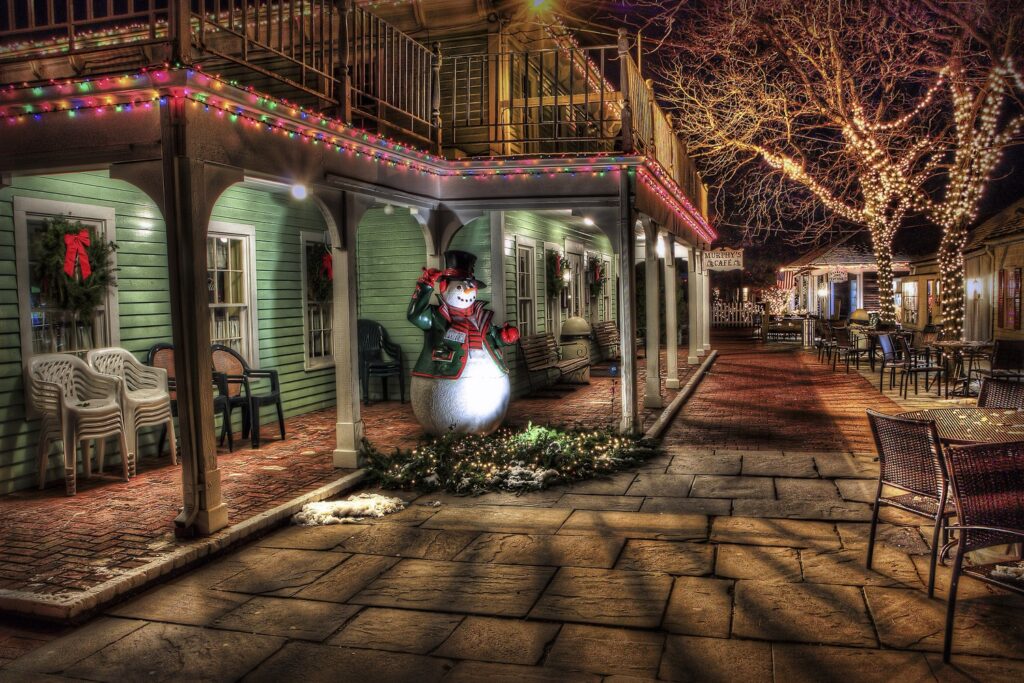 And, I guess This Year you are planning for a Christmas vacation in South Carolina  to meet Santa and enjoy a Victorian-style celebration. 
So, here is a list of something which you thought is not real – South Carolina Christmas towns, just like Hallmark Christmas movies. 
Best Christmas Towns in South Carolina
Camden
Like no other town in the South colonials is like Camden as traditional and historic in celebrating Christmas every year. It celebrates in the most old-fashioned manner!
Camden during Christmas with its lights, decoration and Tree Lighting Ceremony turns out to be one of the best South Carolina Christmas towns.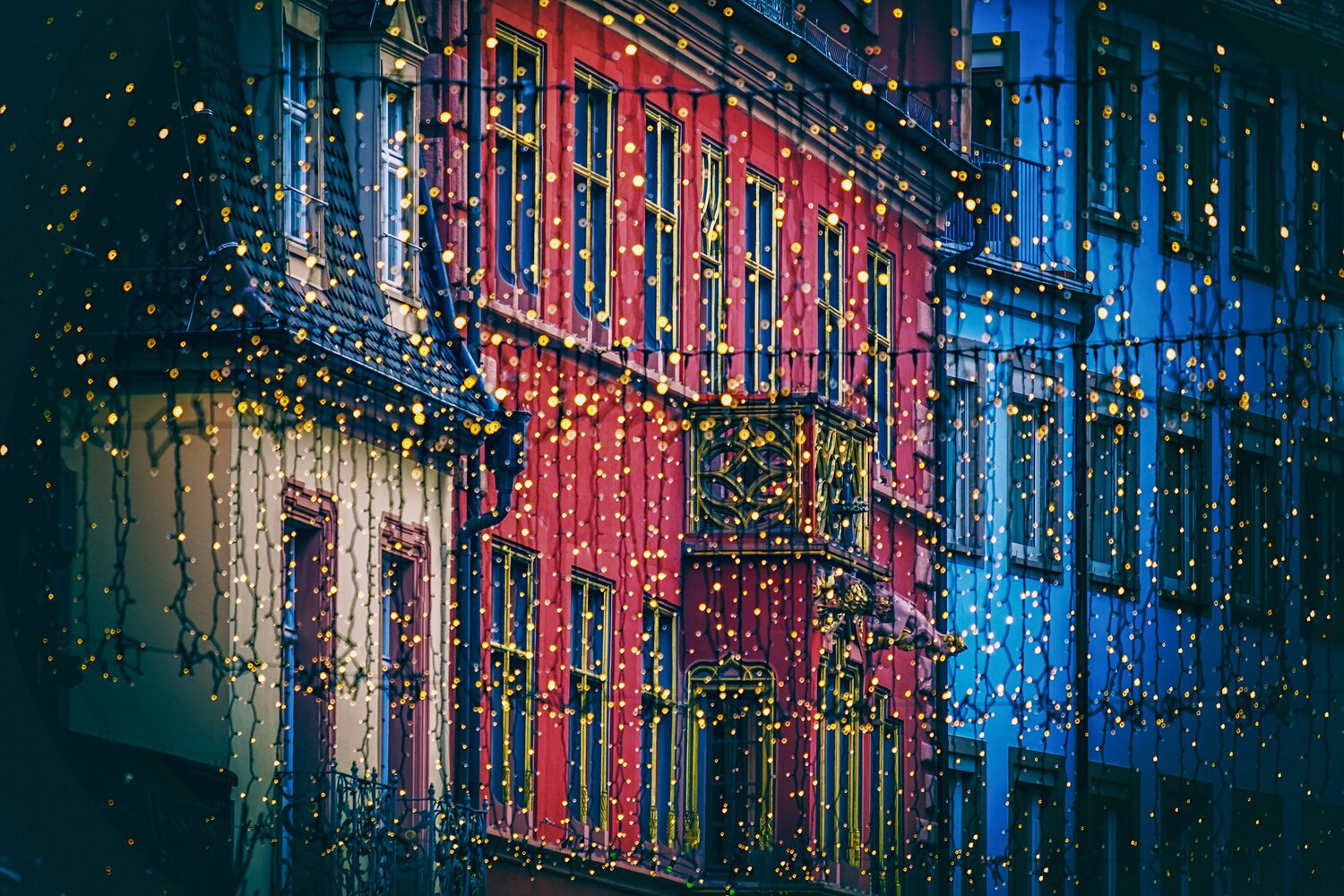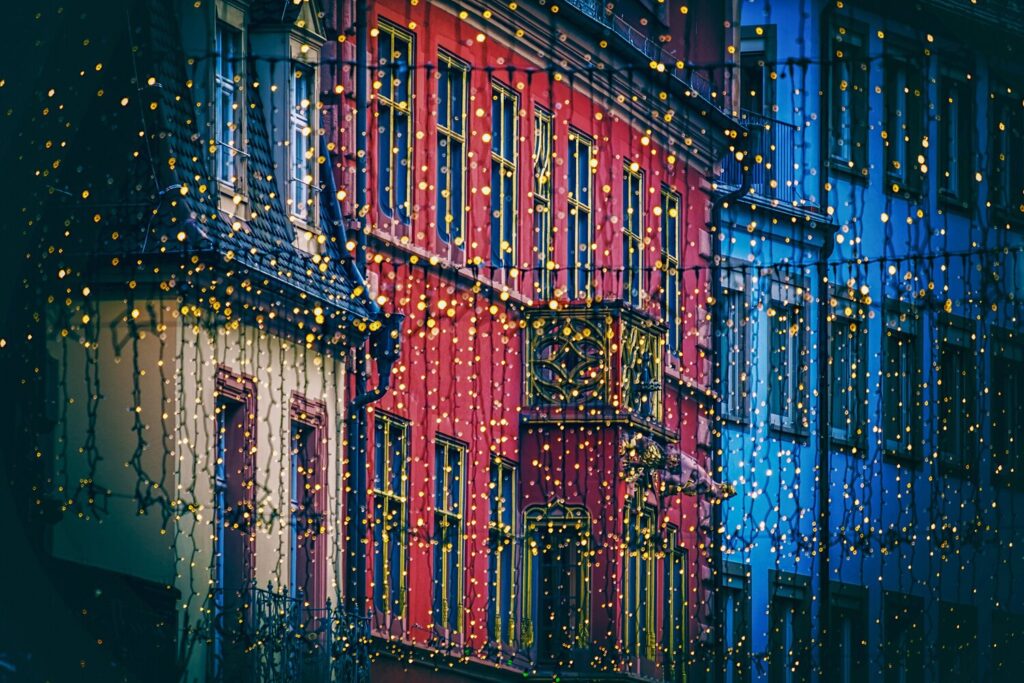 Here you will enjoy 18th-century Christmas fun getting a treat with chocolates, music that makes you romantic, parades, special events, sales, and so on.
Camden – Best Christmas Things to do in South Carolina
Stroll Around Downtown And Do Not Forget To Buy Antiques, Arts, Jewellery, Scarves, Or Christmas Gifts On Sale
A walk along Rutledge Street between City Hall and Broad Street is worth spending
Take your friend to Environment Park for lunch by the river. Walk along the Lagoon trail and enjoy the air and company.
Have a pizza treat at Camden House of Pizza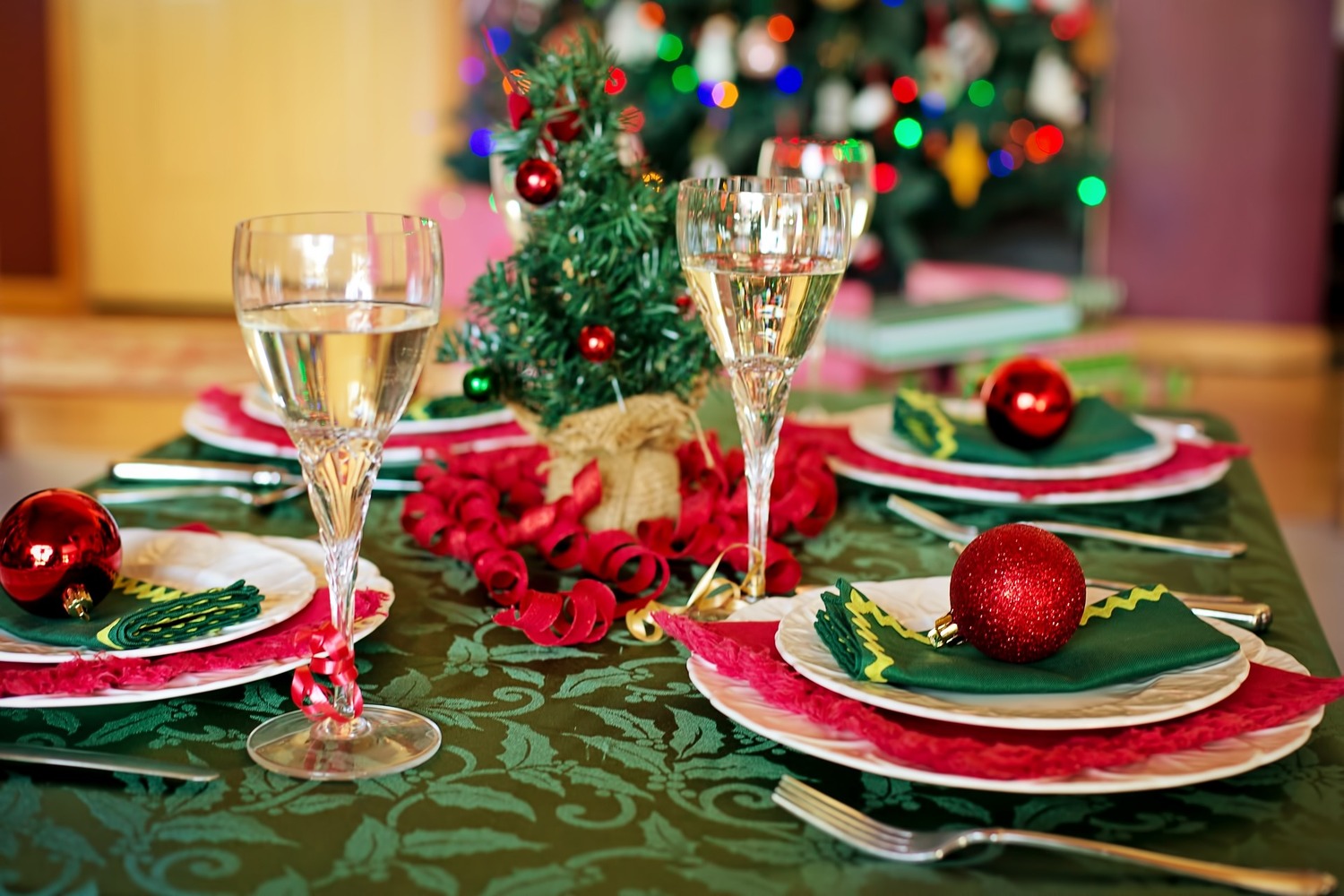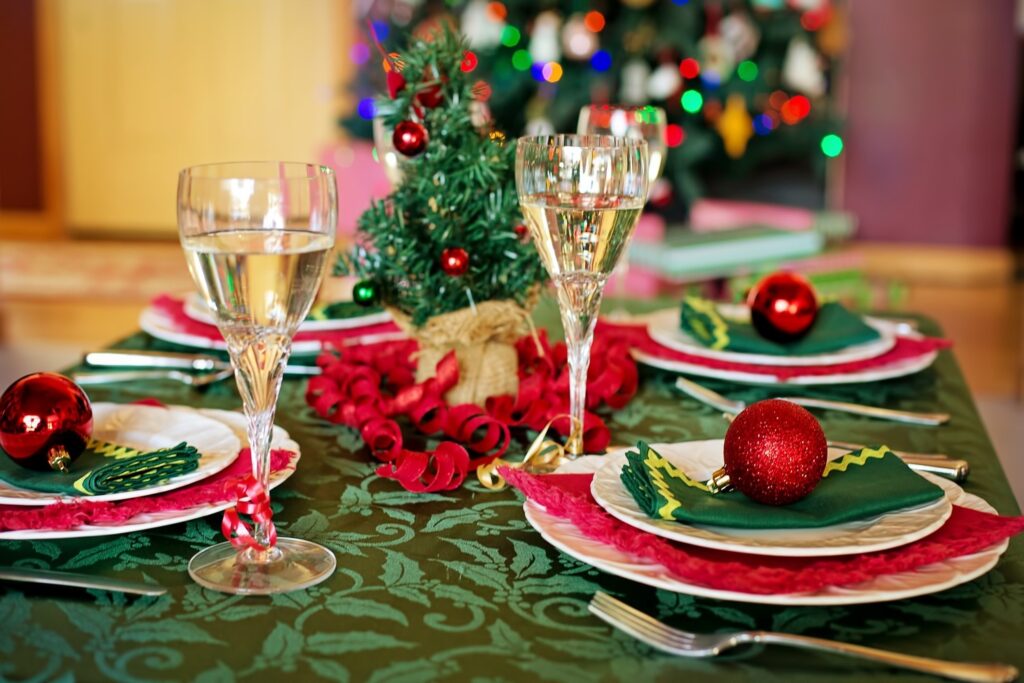 For afternoon leisure visit Camden Revolutionary Park, Quaker Cemetery, or New Veterans' Park
At 4 Pm drive to the family home of Chesnuts at Bloomsbury Inn. Remember you have to book your tickets beforehand
For fine dining come to Milpond Steakhouse or Masa.
For tequilas go to Salud
Pro tip: Christmas Town in South Carolina
Bring a light jacket or a sweater to protect yourself from the light December cold in Camden
Attend the "Christmas Wonderland in Camden" on 3rd December 2022 at Downtown Camden. The function starts from 10 Am – 8 Pm
Ugly Sweater Christmas Part with DJ Slick on 10th December 2022
Story Time with Covey on 17th December at Broad Street
Rock Hill – Four-day festival
Christmas spirit in the Palmetto State of Rock Hill converts itself into a wonderland which is also known as ChristmasVille. The town offers 75 events for kids!
Rock Hill is the best winter town in South Carolina that turns Olde Towne into one of the beautiful holiday villages filled with music, dance, and performances.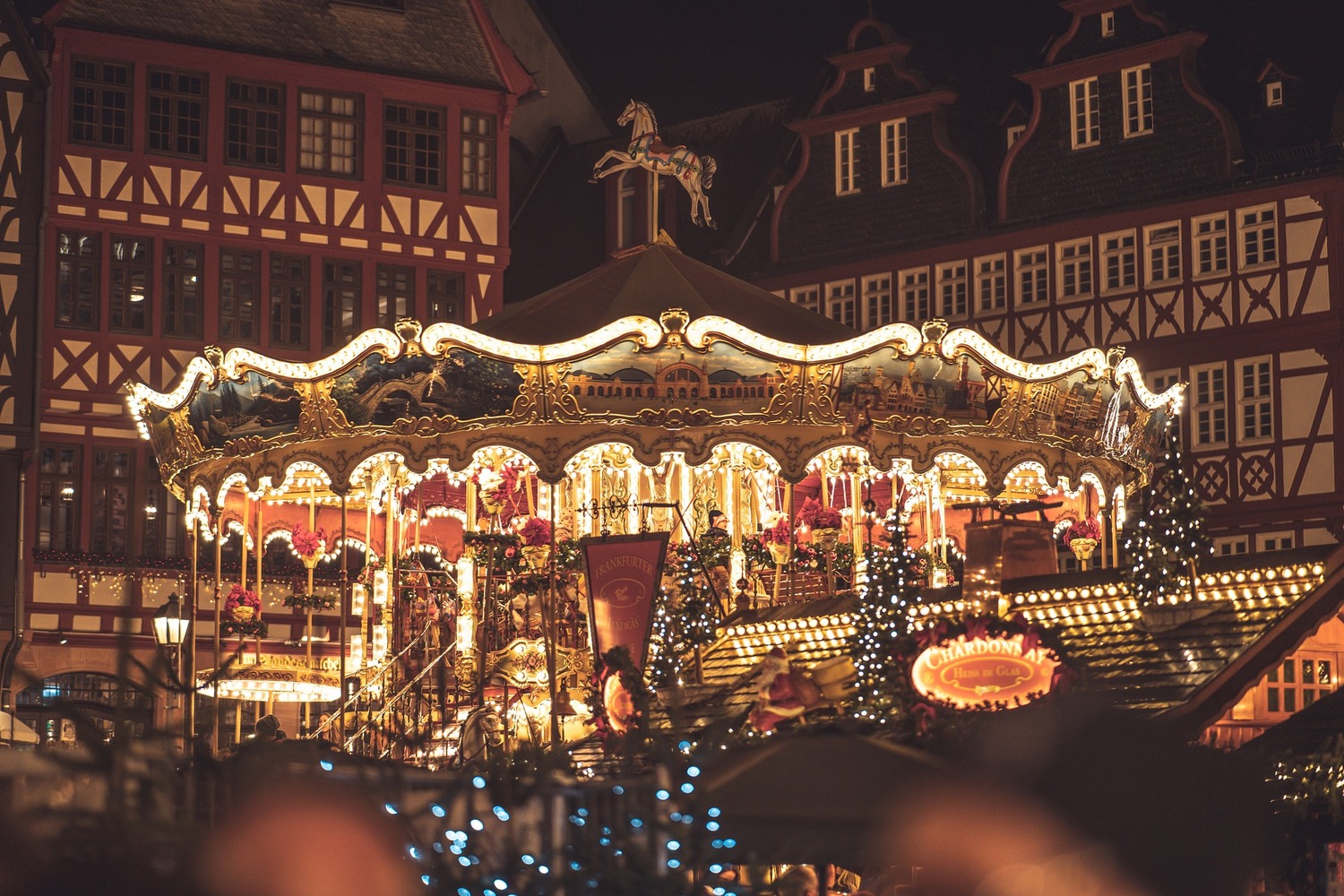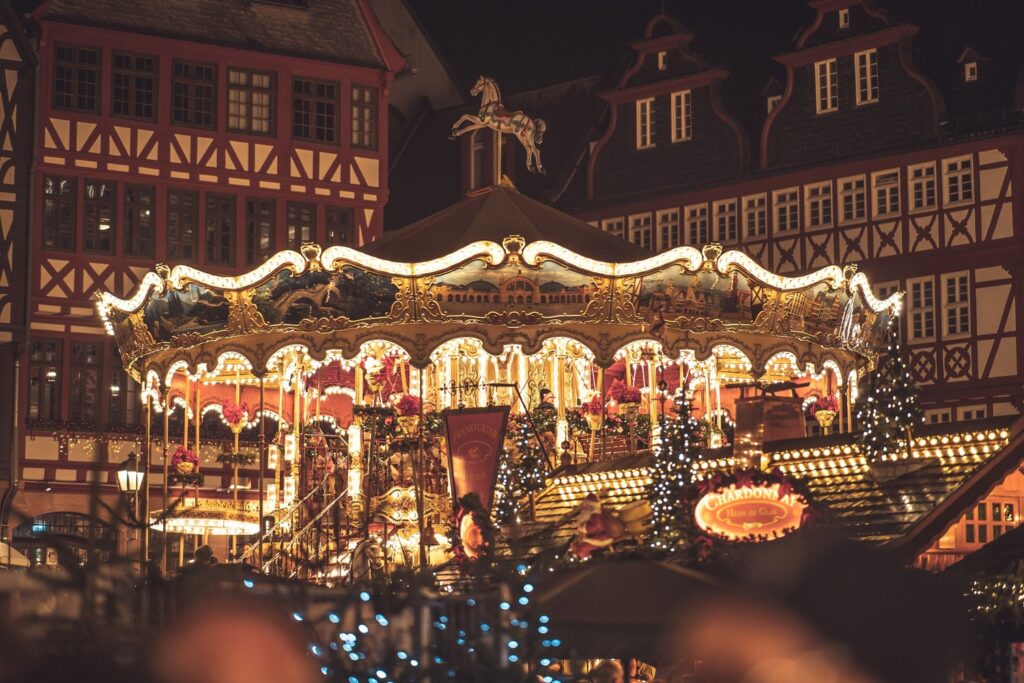 ChristmasVille is a special honour to Vernor Grant, who is known for his creation of SNAP! CRACKLE! and POP! for Kellogg's Rice Krispies cereal brand.
Rock Hill– Best Christmas Things to do in South Carolina
Admire the cute cookies at the Gingerbread House in Rock Hill, the best Christmas getaways in South Carolina
Get ready to see and indulge in endless activities like the ice rink on Main Street
Take a big bear hug from Santa, he is there for four whole days
Do not forget to join the group of carolers singing Christmas carols on the streets
Enjoy the thrilling non-stop performances performed by the dance groups, school students, musical guests and more
Gain a few memorable calories at ChristmasVille food fair. A Turkey leg on Christmas afternoon is a must!
Stop at Old Town Bakery to refuel your energy
Did you spot Jolly Old Saint Nick?
You can come to and join Countdown to Christmas hosted by DIY Studio Rock Hill, Christmas Part at Windsor Apartments or Meet Santa Clause at The LD hosted by The Lucky Duck.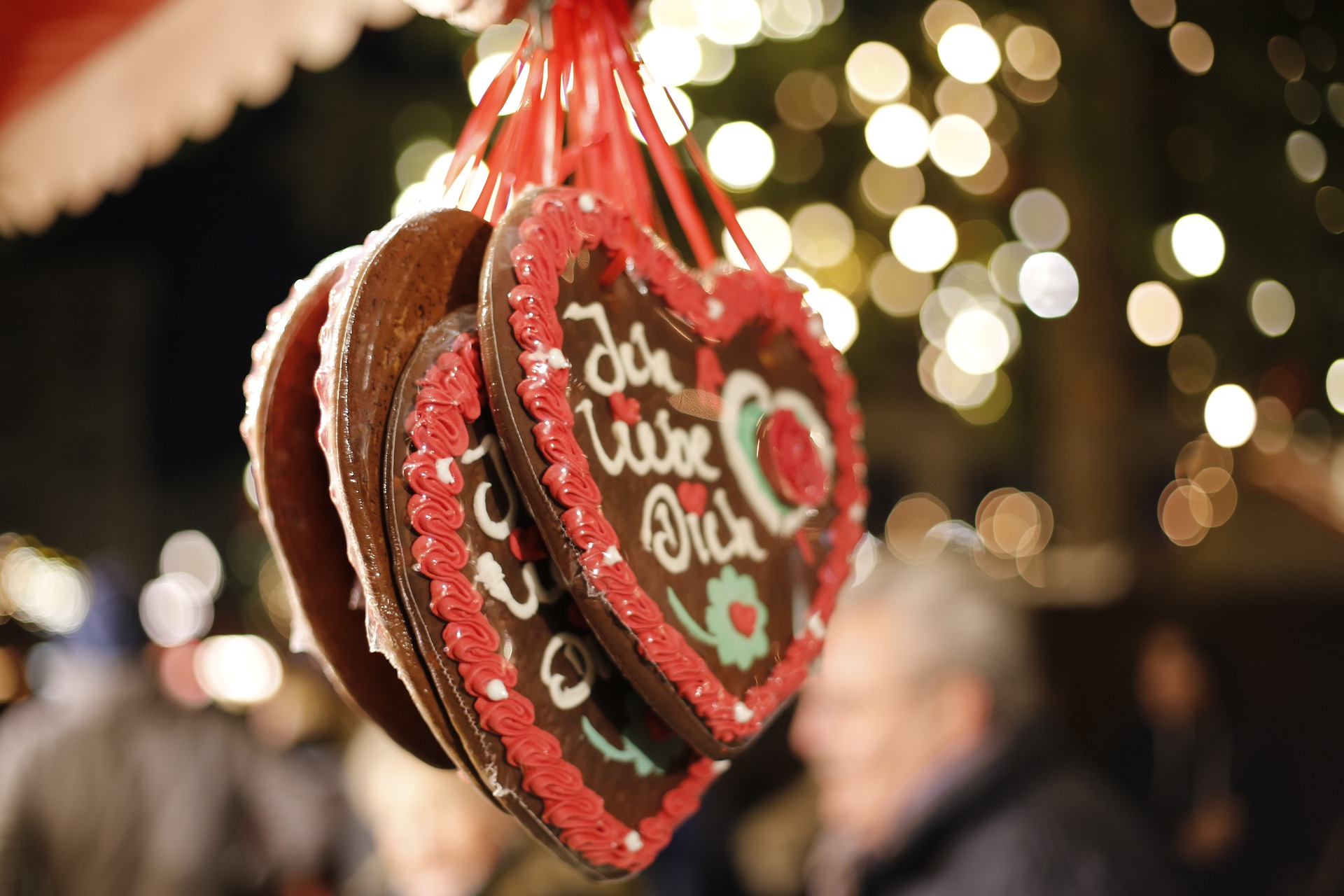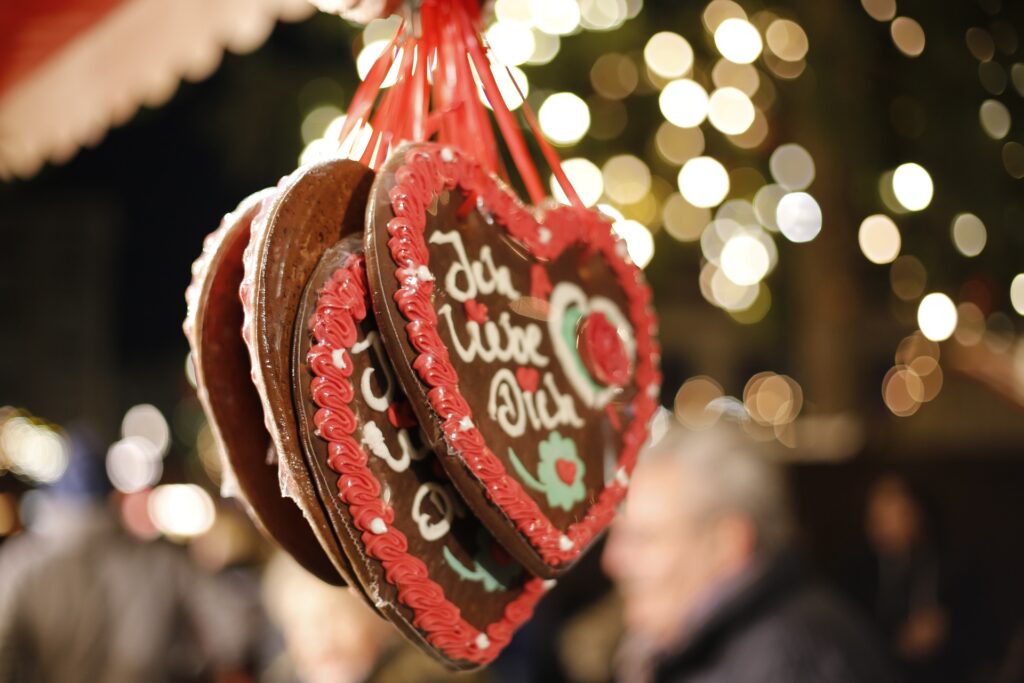 Pro tips: Christmas Town in South Carolina
Rock Hill, South Carolina Christmas is full of outdoor festivals that give an exact vibe of the Hallmark Christmas movies 
Join the fun ChristmasVille at Historic Downtown Rock Hill from 1st December – 4th December 2022
Join Rock Hill Christmas parade on 2nd December
For all the foodies, the German Christmas Bake Sale is live on 4th December at the White Home
A wine tasting for Christmas on 6th December at Grapevine Wine Shop
Attend Bailey-Earney Kids Christmas Party at Friendship United Methodist Church on 10th December 2022
Try to attend Christmas Class at Palmetto Hills Paintball on 17th December 2022
Myrtle Beach
Myrtle Beach South Carolina Christmas is one of the best as the beach town turns into "Santa Village" full of lights and merriness. 
The reflection of over 2 million lights on the Atlantic Ocean looks so delightful. At Myrtle Beach, you can experience romantic walks through lights, ice skating, and so more.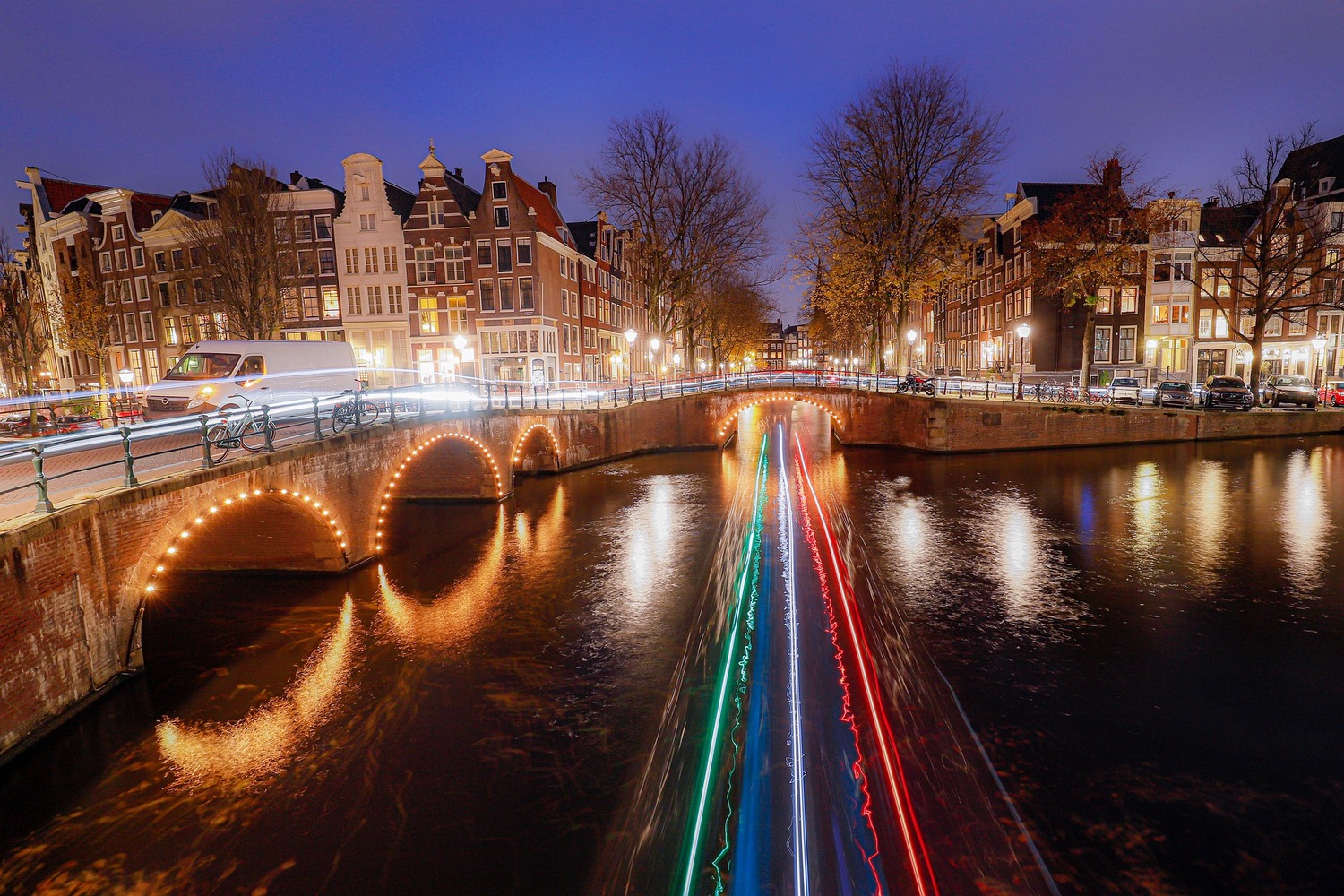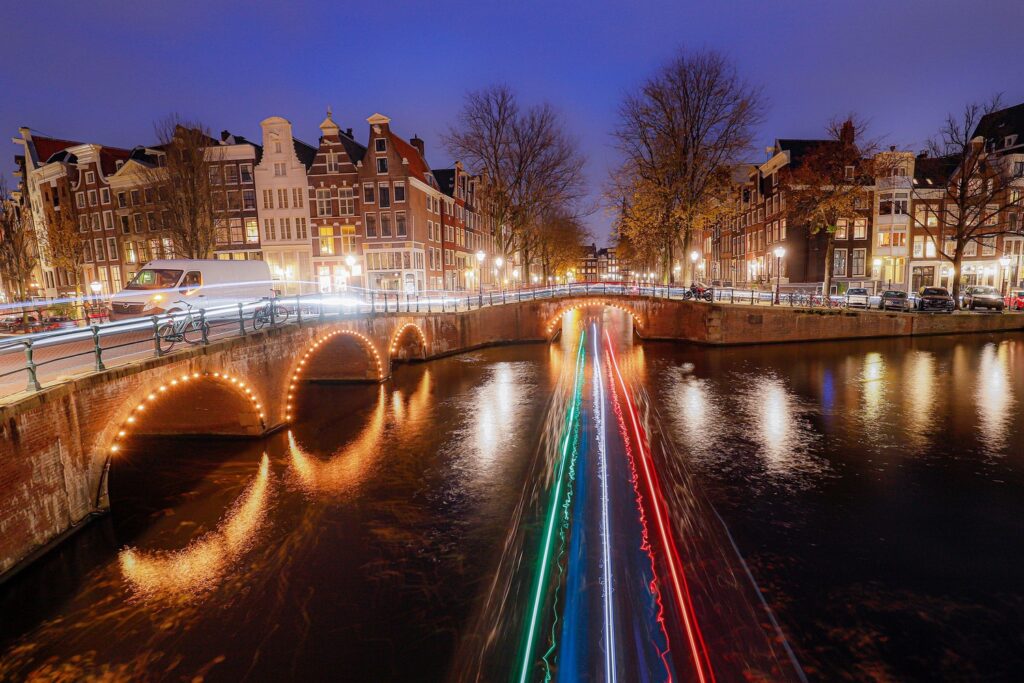 Myrtle Beach– Best Christmas Things to do in South Carolina
If you want to experience the best Christmas lights in South Carolina look no beyond than Myrtle Beach. Over 2 million sparkling lights are creatively displayed along the way at the North Beach Park and Sports Complex. Enjoy the drive at the Great Christmas Light Show
Wear your Santa hat, and walk to either, Surfside Beach Christmas Parade, North Myrtle Beach's Main Street Christmas Parade, or Conway Christmas Parade
Enjoy Myrtle Beach's best Christmas show of the south with music, comedy, hugs, smile, and dances at Downtown Conway. Also, the lighting ceremony happens at Laurel Street
The best Christmas thing to do in South Carolina at Myrtle Beach is Christmas shopping. Come to Cooperative's Holiday Market and buy gifts, eggs, fudge, pottery, and more at the sale
Enjoy a free horse-drawn carriage ride from Dolce Lusso Salon in the Market Common. The "sleigh" ride starts from 3 pm to 6 pm.
At Brookgreen Gardens in Myrtle Beach, you can witness the best South Carolina Christmas show with your family. The historic sculpture garden is decorated with twinkling sparkling lights, and over 2,800 hand-lit flickering candles which look like the magical "Night of Thousand Candles". 
Come to Carolina Opry for some fun! You can witness the stars of Legends in Concert performing your favourite songs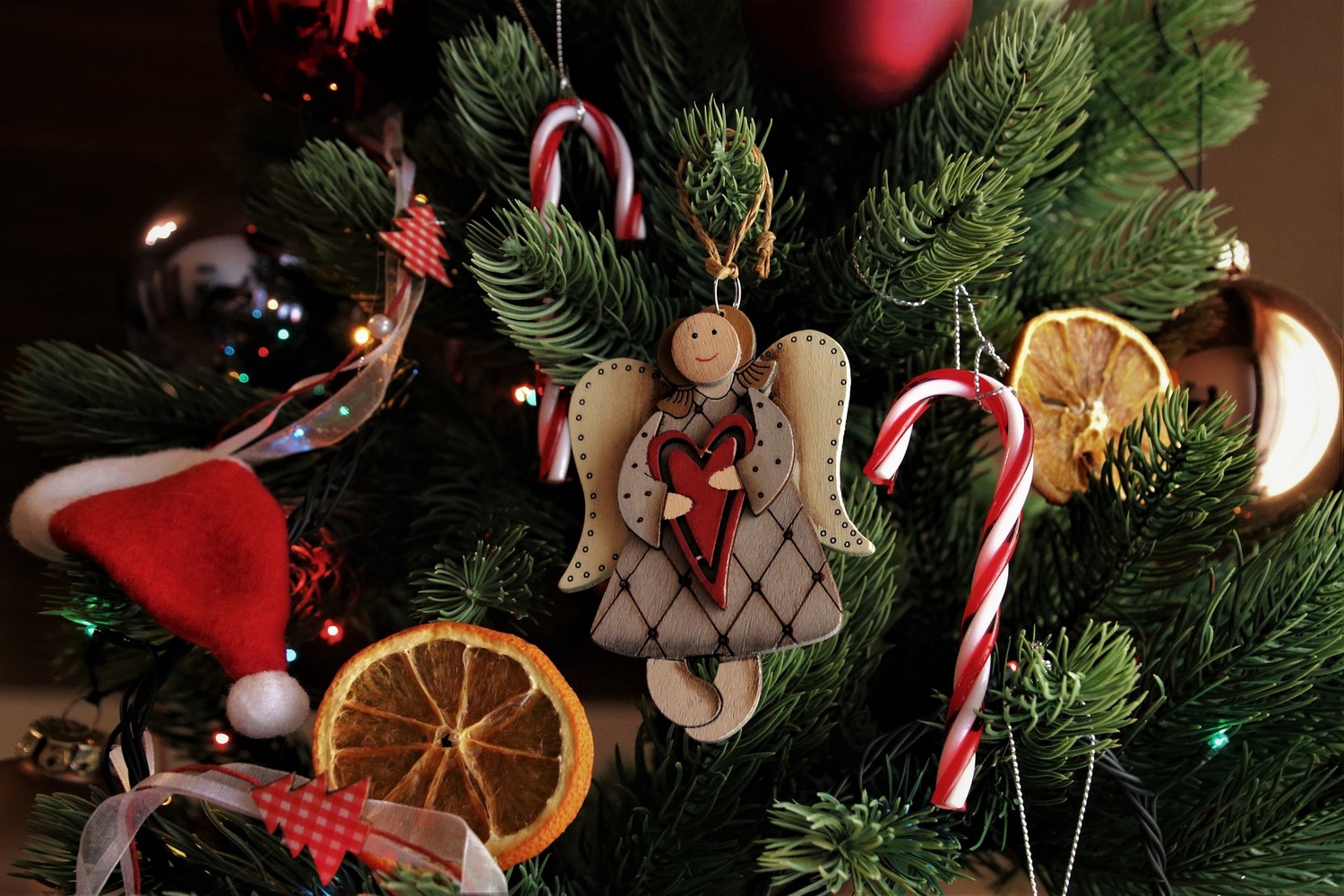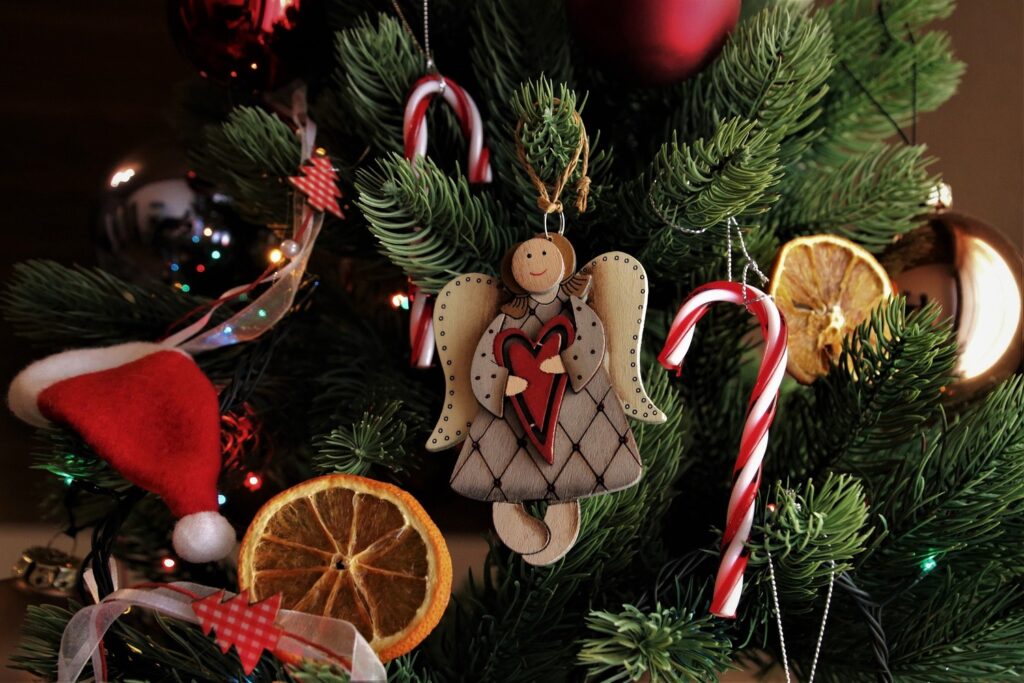 Pro tips: Christmas Town in South Carolina
Brookgreen Garden charge $25 for adult and $15 for children. The gate opens at 4 pm and closes at 9 pm. It's the perfect place for a Christmas date
Winter Wonderland at Myrtle Beach starts from 17th November – 23rd December
The Great Christmas Light Show starts from 1st December – 30th December
Manning
Tree-lined streets, good sidewalks, quiet streets, and antebellum homes shaded by oaks makes Manning the magical Christmas town in South Carolina. 
The mid-size town, Manning gains a holiday glow spirit that makes it no less than a set of Hallmark Christmas movies. Moreover, Manning Christmas is quieter!
Manning – Best Christmas Things to do in South Carolina
In Manning, you can soak in the culture and entertainment scenes illuminating yourself a lot about celebrating in a more relaxed and warm manner.
Enjoy the Parade of Lights which starts just after Thanksgiving
Come to Carolina Dance Academy to witness the best Christmas celebration. The program starts with gymnastics programs and concludes with a "Don't Get Your Tinsel in a Tangle" performance.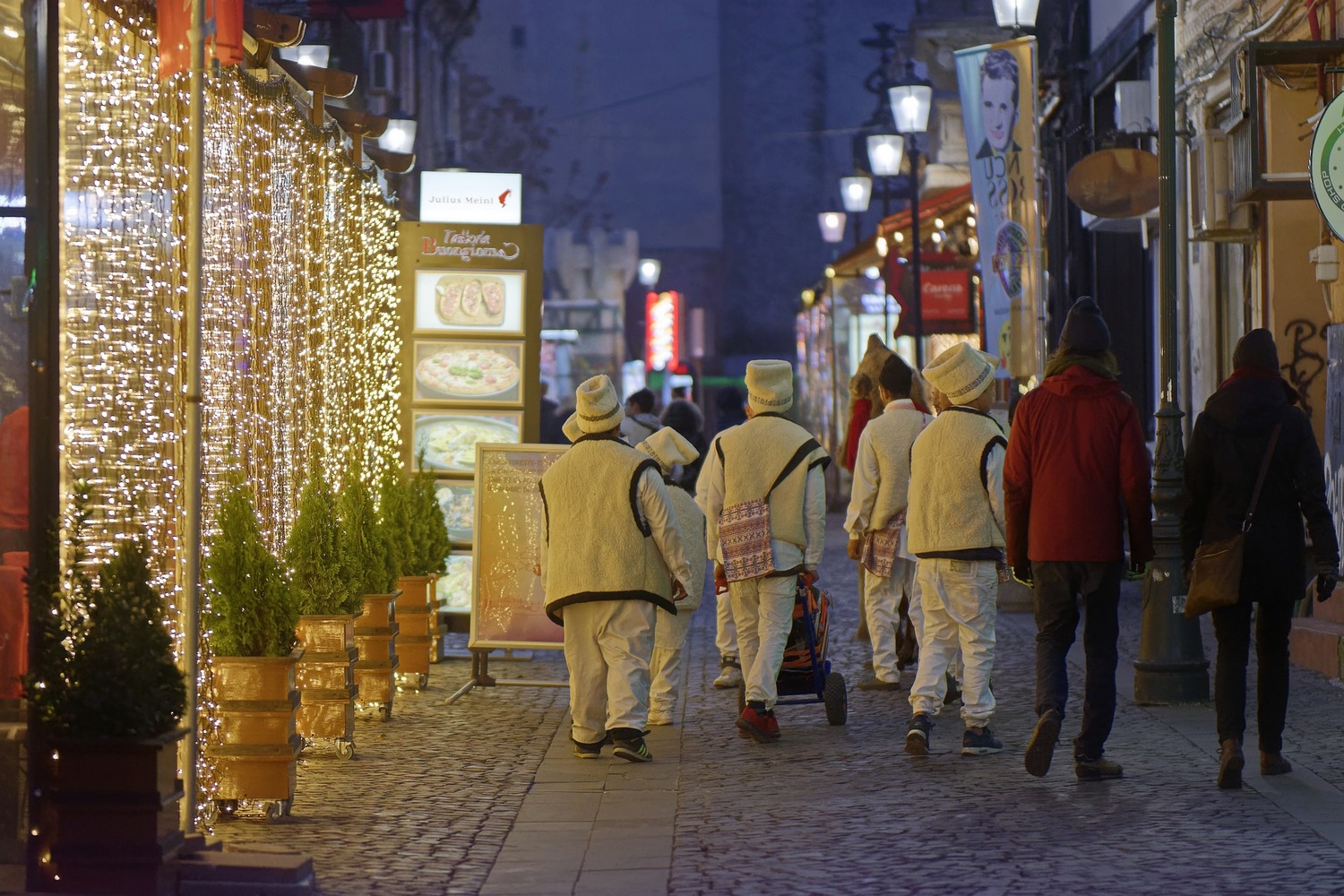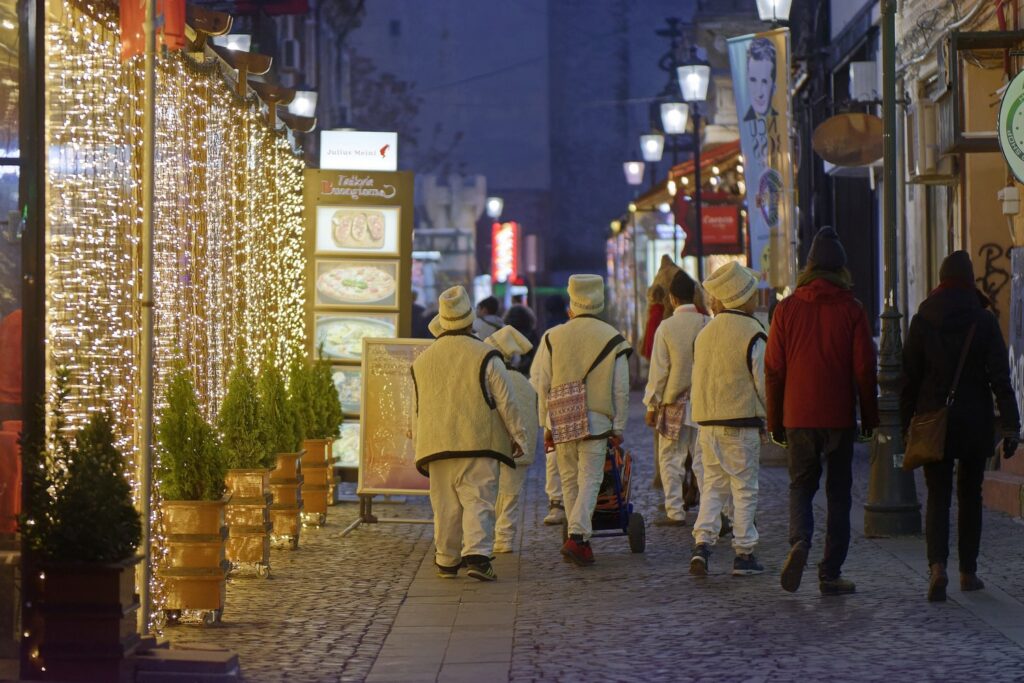 For free best Christmas light display in South Carolina, ride to Summer. It is just 30 minutes away from Manning. You will find over 1 million creative sparkling lights at The Swan lake Iris Garden, lighting up your soul with happiness. There is an event called floating Christmas tree, have you ever heard of that?
You can drive to James Island County Park to enjoy Charleston Holiday Festival. Here you can enjoy the Victorian carousel, enjoy the holiday train ride, and Santa's treat. However, it is an hour-and-a-half drive
Aiken
Aiken is already famous for its iconic archway of live oaks but do you know Aiken is one of the best Christmas towns in South Carolina? 
Also, Aiken's Christmas in Hopelands is considered the best holiday event in South Carolina. Dogs, horses, humans, and everyone is in the mood to celebrate!
Aiken– Best Christmas Things to do in South Carolina
Aiken's Christmas craft decoration, tree lighting, holiday spirit and celebration have made it earn a name as the magical Christmas town in South Carolina. Come Downtown, enjoy the children greeting Santa and Mr Clause and on the other hand, in the background it plays Christmas squeals.
Take part in the two days event where you can purchase unique gifts for your family and treat yourself to mouth-watering food.
Add an extra dose of fun to your December holiday spirit by coming to The Aiken Visitors Center and Train Museum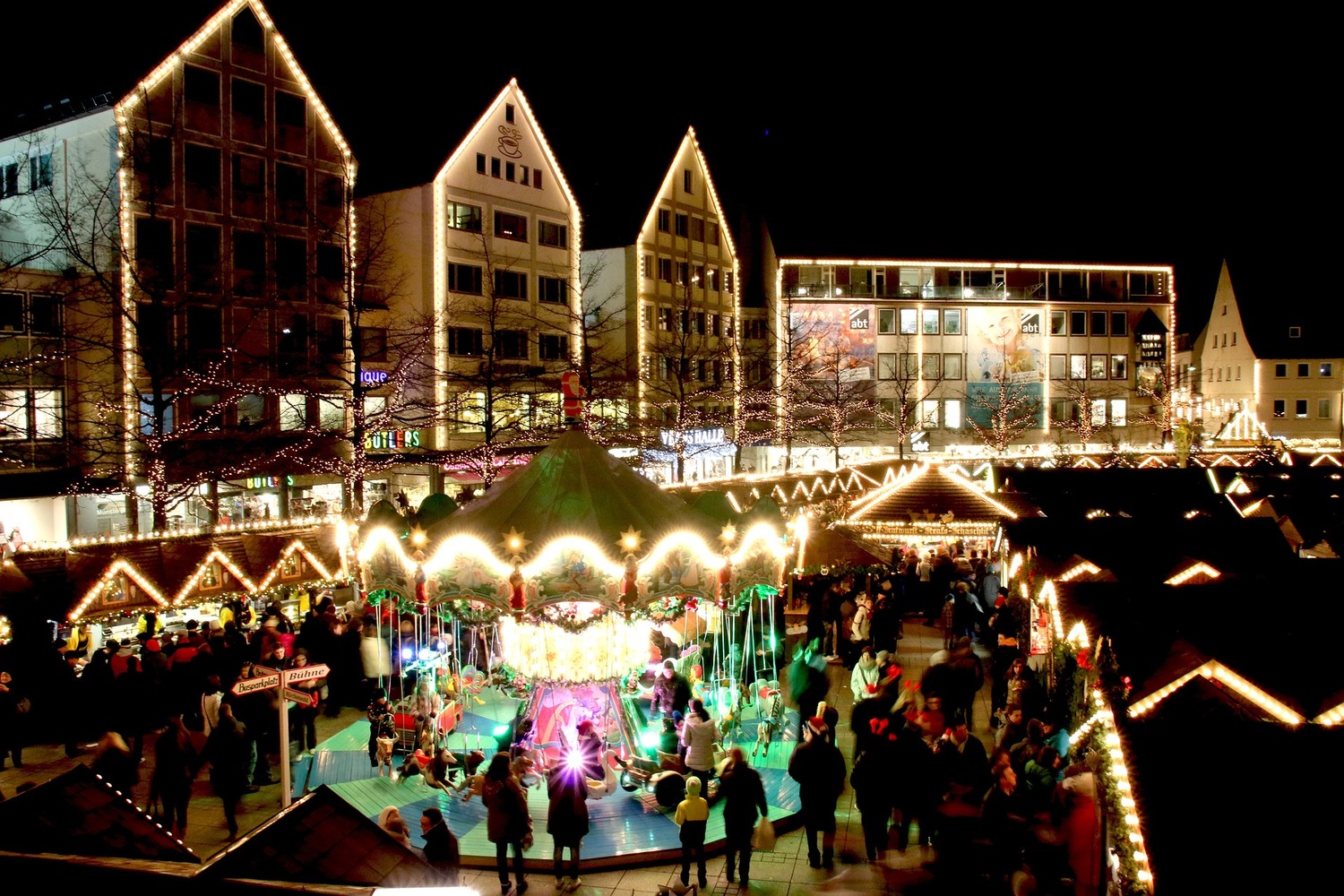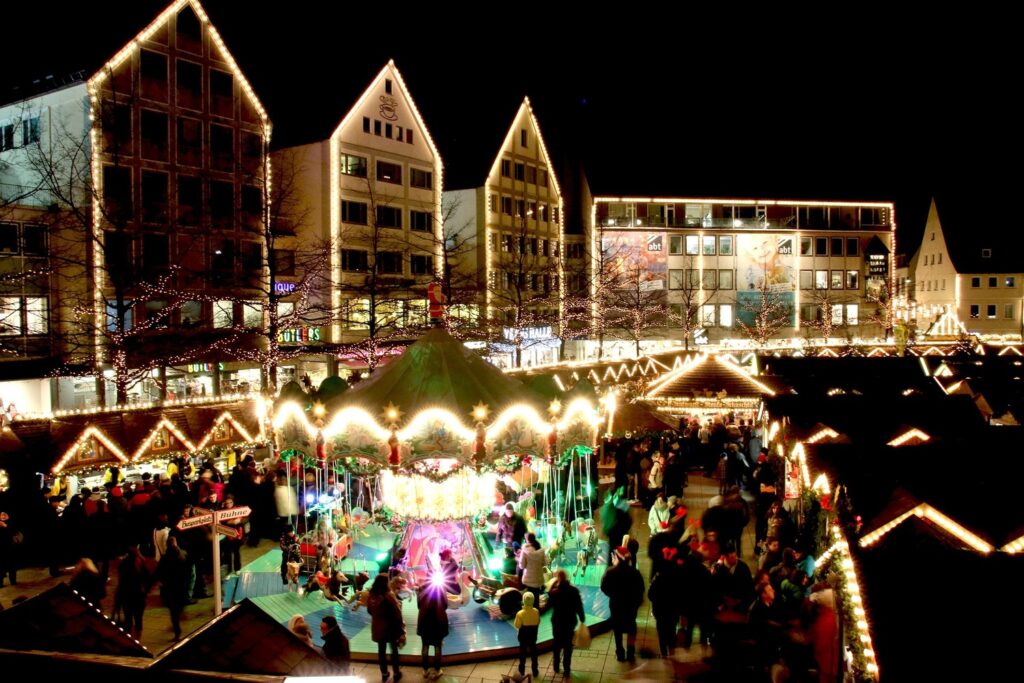 Enjoy a luminous walk-through with over 100,000 lights twinkling, marshmallows roasting and Christmas songs playing in the background.
Tune your happy vibe at The Aiken Symphony Orchestra
Bring your family to the Hoofbeats and Christmas Carol Parade. You will find horses, dogs, and people by your side joining the parade
Have you seen sugar plum fairies dancing? Welcome to The Nutcracker ballet
Pro tips: Christmas Town in South Carolina
Downtown Tree Lighting is on 2nd December 2022
52nd Annual Christmas Craft Sow on 2nd December 2022
on 10th December 2022 welcome to Christmas Market – the best place for shopping and camaraderie 
Hopelands Garden event is free.
McCormick
McCormick has stolen the eyes of the world by discovering five miles of the tunnel underneath from the gold mines. But little did anyone know that McCormick is one of the best places to visit in South Carolina during Christmas. 
Your favourite winter movies towns are for real – all you have to do is book the tickets and witness the real Hallmark Christmas movie mode in McCormick.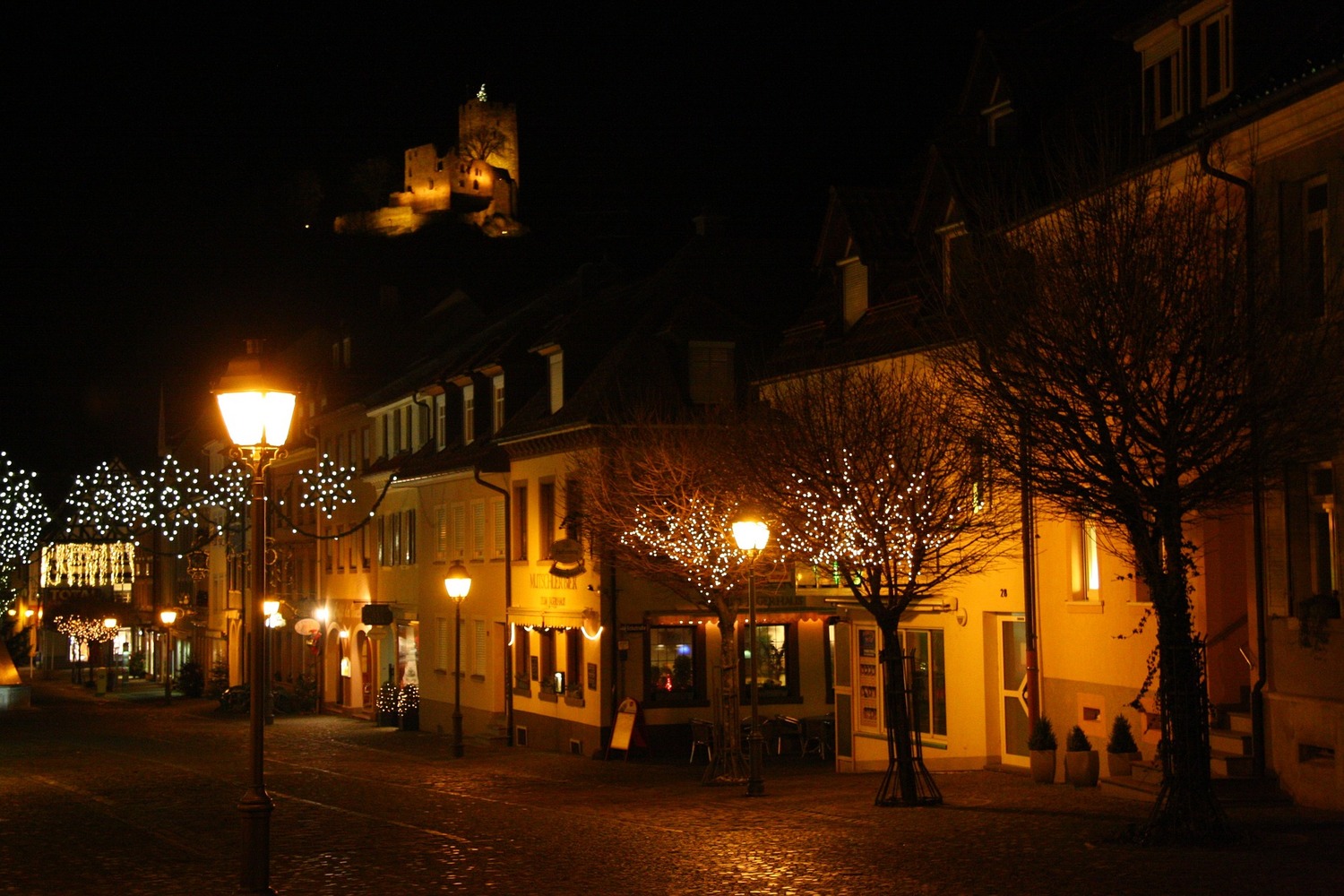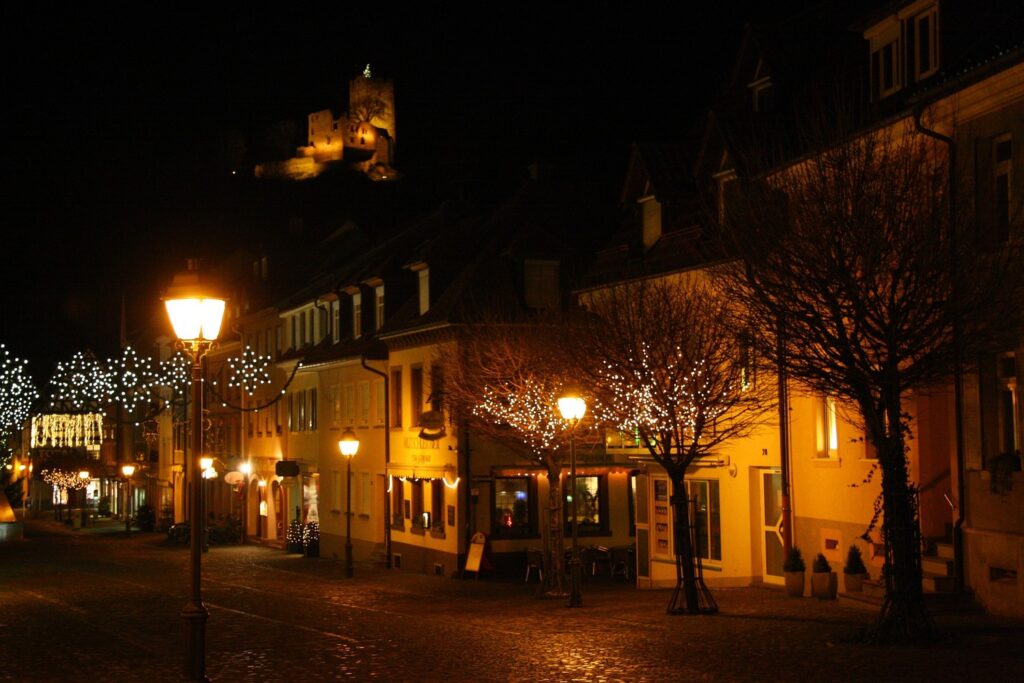 McCormick– Best Christmas Things to do in South Carolina
You cannot miss the McCormick Christmas Parade with live music playing in the background and Santa having fun with you. Come to the Uptown McCormick
Enjoy time shopping at local markets – The Holiday Market at the Cotton Gin, and Festival of Trees at the Grist Mill
Receive some baked wonderful cookies at the Chamber of Commerce Cookie Walk
Pro tips: Christmas Town in South Carolina
Chamber of Commerce Cookie Walk offers baked cookies to 25 individuals at $10
Download digital McCormick HOM broacher and flyers
Greenwood
This holiday season, skip the crowded places and spend a spectacular night-time celebration in Greenwood, the best Christmas town in South Carolina.
Greenwood is blessed with the mildest weather, the train rides through Amphitheater Lighted Trail, appealing decorations, charming streets, and grape walks are so much fun!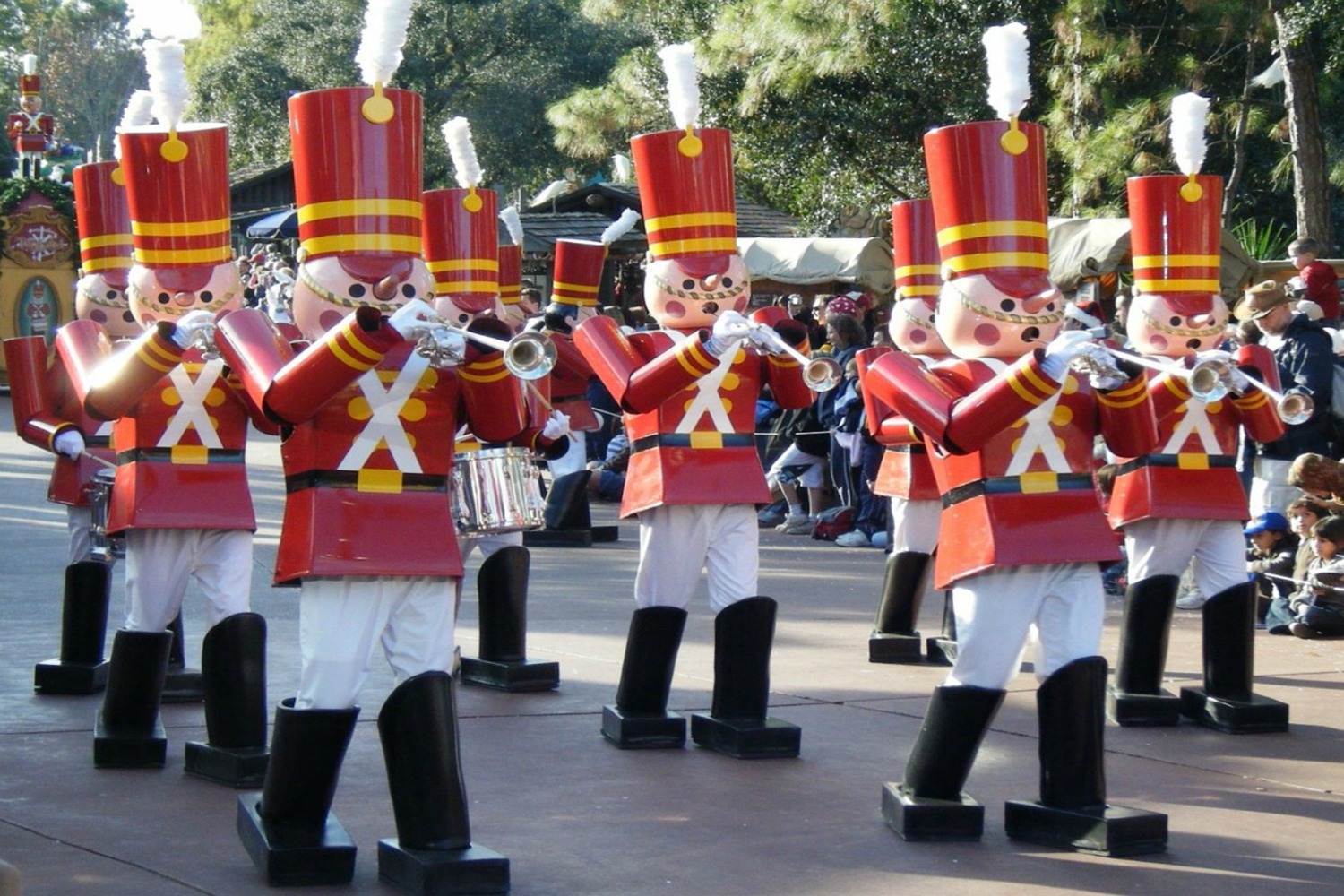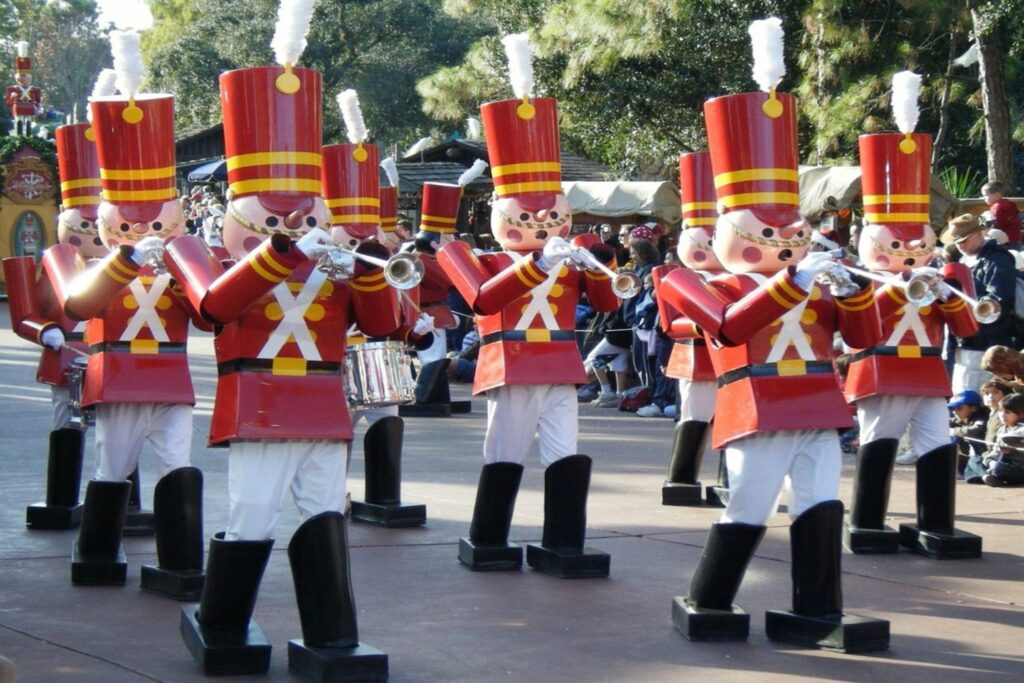 Greenwood– Best Christmas Things to do in South Carolina
Greenwood's largest legendary Christmas Parade is must see. Fireworks, stunning light displays, rambling horse-drawn carriage, and no shortage of activities for the whole crew in the city to have fun.
The encouraging musical dance and carolling group, party bands, and gospel people in Greenwood make it one of the best places to visit in South Carolina in December 
Pro tips: Christmas Town in South Carolina
Greenwood Parade held on 4th December 2022 at 2.30 pm
A three days event in Greenwood called Santa on Main starts from 2nd December – 4th December 2022
Greenville
Greenville is one of the best places for Christmas in South Carolina to celebrate with family and make the joyous occasion the most memorable one. 
Greenville in Christmas drape itself in twinkling lights, overrun with rambling horse-drawn carriage, Santa gliding down the street, and multiple celebrations everywhere.
Greenville– Best Christmas Things to do in South Carolina
Fill your night with holiday cheer and enchantment at Greenville's Main Street. The shops, restaurants, hotels, and bands make the street so alive and lively. Walk as you can because the walking experience in the street is magnificent.
Shake your body to the tune of carolers on the street
Take a twirl on the 3,200 square-foot ice rink at Courtyard by Marriot
Bring your lover to attend Night of Lights. The charming tree lighting with a lot of food options – you will never regret it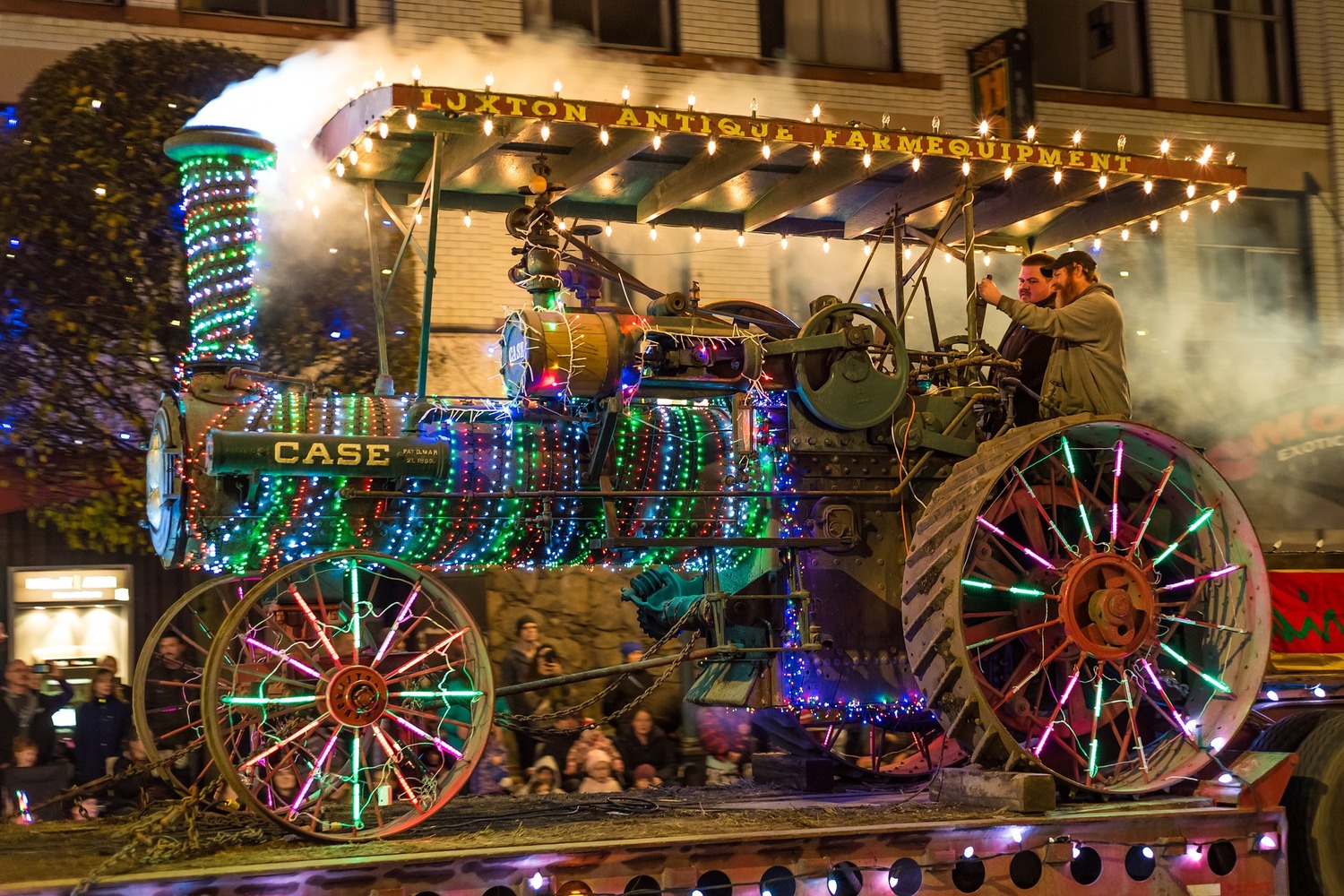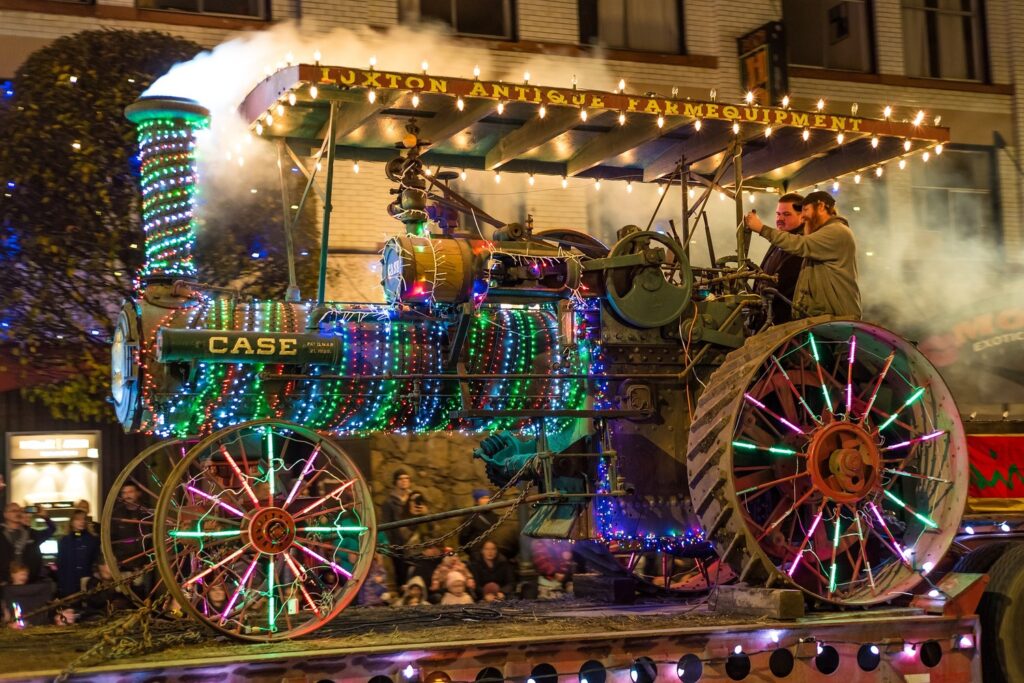 Greenville South Carolina Christmas parade – the famous Greenville Poinsettia Parade craves to be part of it. The scent in the air is full of holiday spirit.
Greenville is one of the best South Carolina Christmas towns that is full of festive special events, magic in the air to feel, free outdoor holiday movies to watch, live holiday music to dance to, purchase gifts from the local Saturday Market, and multiple celebration options to explore. 
Participate at Menorah Lighting and celebrate with the Hanukkah community
Pro tips: Christmas Town in South Carolina
The ice rink is open seven days a week into January except on 25th December – 1st December 2022 –January 2023
Attend "The Nutcracker: Once Upon a Time in Greenville" a local ballet dancing party on 2nd December
Annual traditional parade from Augusta St to North St on 3rd December
Reside at the Westin 4 Diamond Poinsett Hotel near the statue of Joel Poinsett
Hartsville
You can taste the actual Hallmark movie spirit at Hartsville, one of the best Christmas towns in South Carolina.
Hartsville is known for "Carolina Christmas Celebrations". The small quaint community offer treats decorations and feasts your eyes on gorgeous scenes.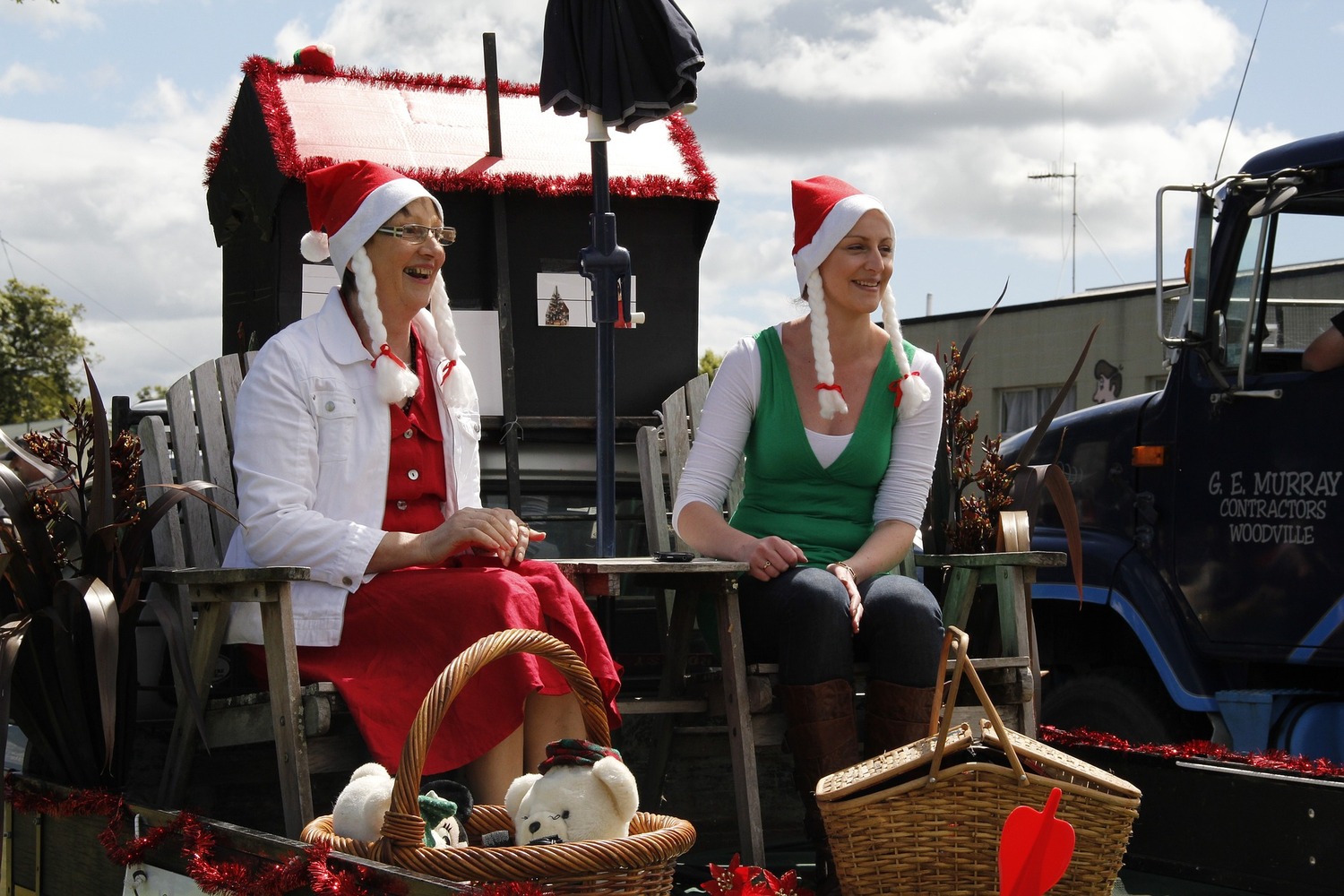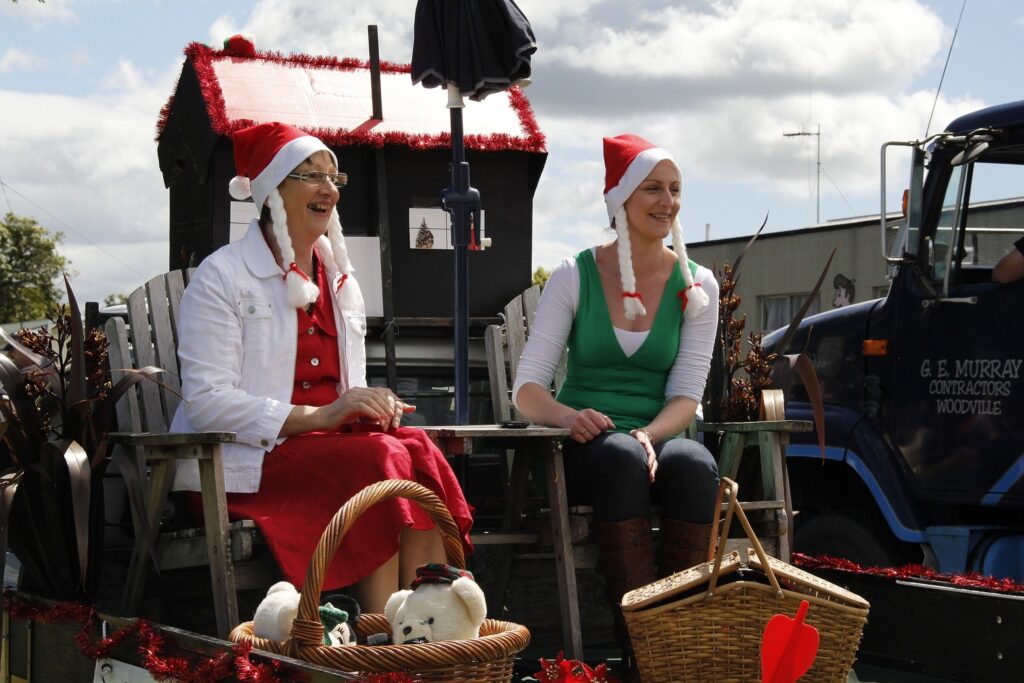 Hartsville– Best Christmas Things to do in South Carolina
Every Thursday night come for a horse-drawn carriage ride
Hartsville holds a Christmas parade on 10th December at 3 pm
South Carolina Christmas at Hartsville is celebrated with dozens of giant brightly decorated trees by locals, and streets decorated bringing the full festive charm on!
Pro tip: Christmas Town in South Carolina
Parade In Hartsville Takes Place in South Of Fifth St. And Carolina Avenue.
Charleston
Charleston makes you understand that not just a holiday tradition but one of a unique celebration. From shopping to decorating cookies and houses – Charleston's decoration is unique.
Charleston's Christmas in South Carolina has the power to embody the live good spirit as a Hallmark movie does to you. The cool weather and holiday events of Charleston are different from every place.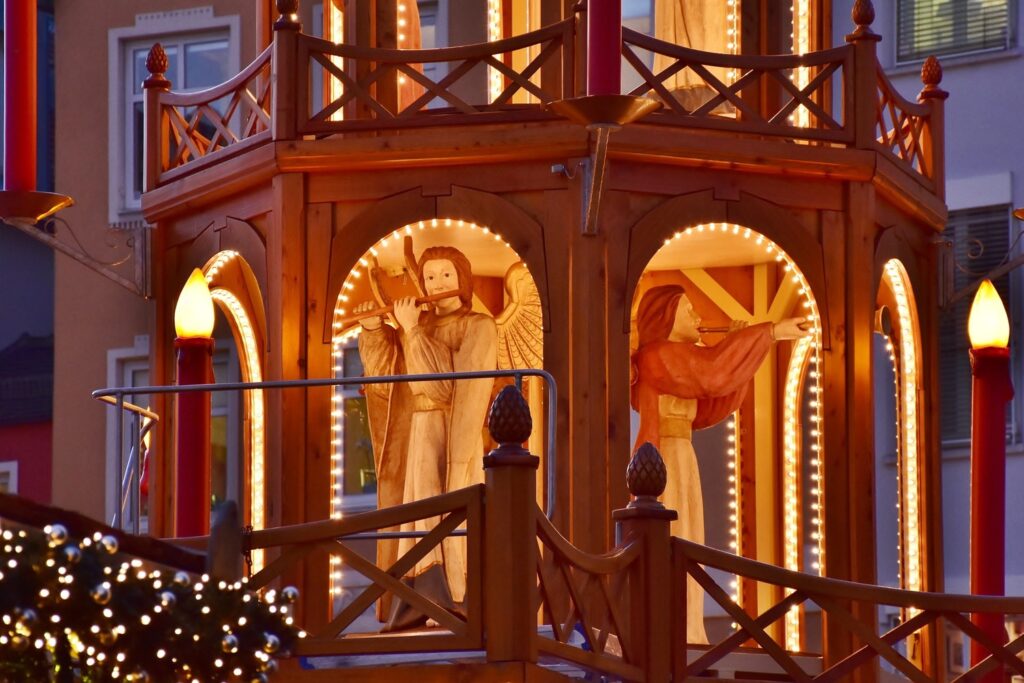 Charleston– Best Christmas Things to do in South Carolina
Charleston South Carolina Christmas is incomplete without taking a walking tour to enjoy the beauty of the city in winter.
Witness the magical 64-foot Holiday Tree of Lights – lighting up and in the background, you can hear a concert program playing. You can witness over 2 million lights, train rides, and whatnot!
Already James Island South Carolina Christmas Lights are famous around America. The festival starts from 12th through 31st December lighting thousands of lights. You will get a sweet treat from Santa and enjoy a Victorian carousel
The best holiday events in Charleston are "Parade of Boats". You will be impressed by the firework display
Come to Holiday Parade that stars on Broad Street at Rutledge Avenue from 3 pm
Pro tip: Christmas Town in South Carolina
You can take a walking tour through Bulldog Tours; the guide explains the history and also takes you to private neighbourhoods. The tour fare is $37 for adults and $27 for children
The parade of Boats starts on 10th December from 5.30 pm from Charleston Harbor into Ashley River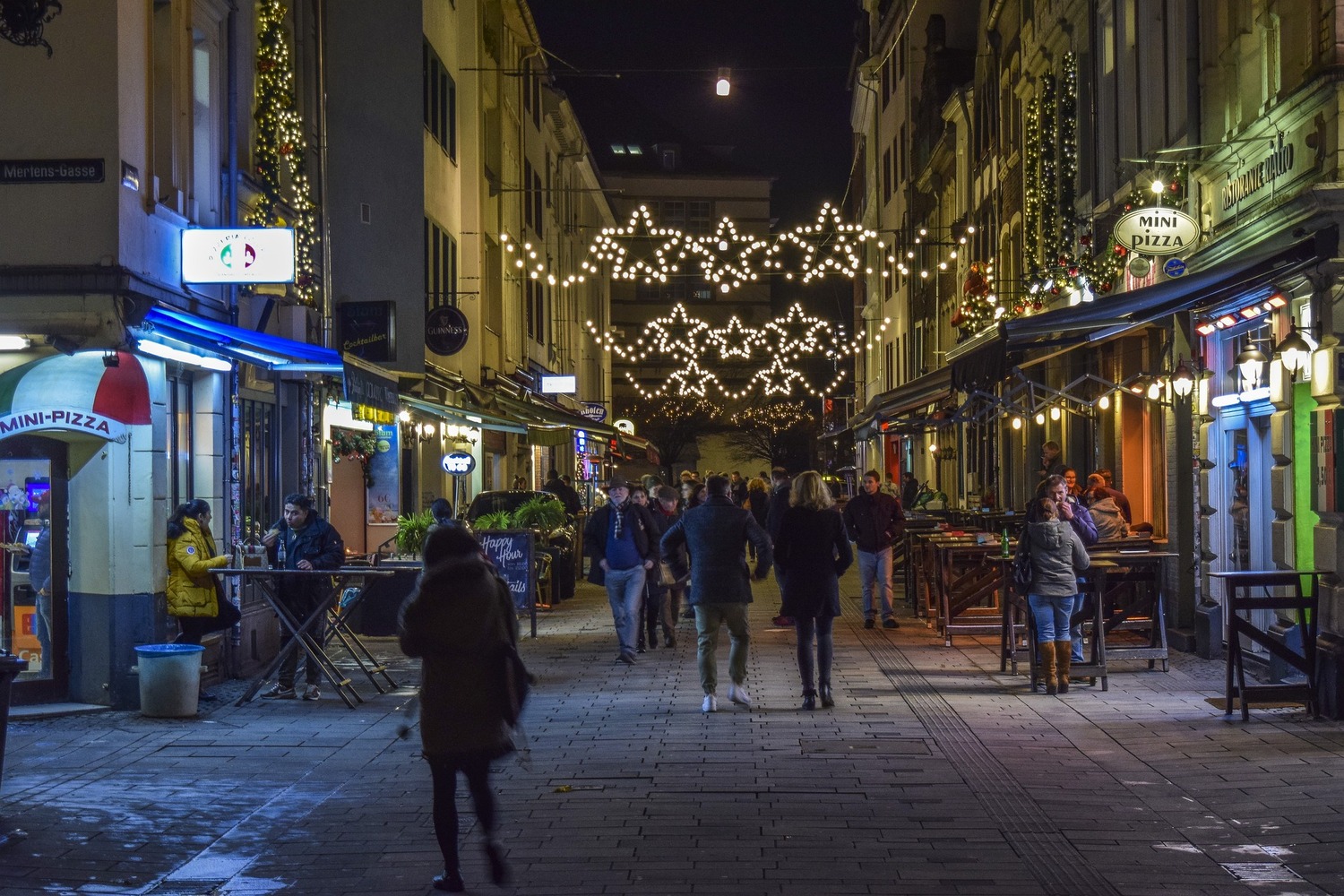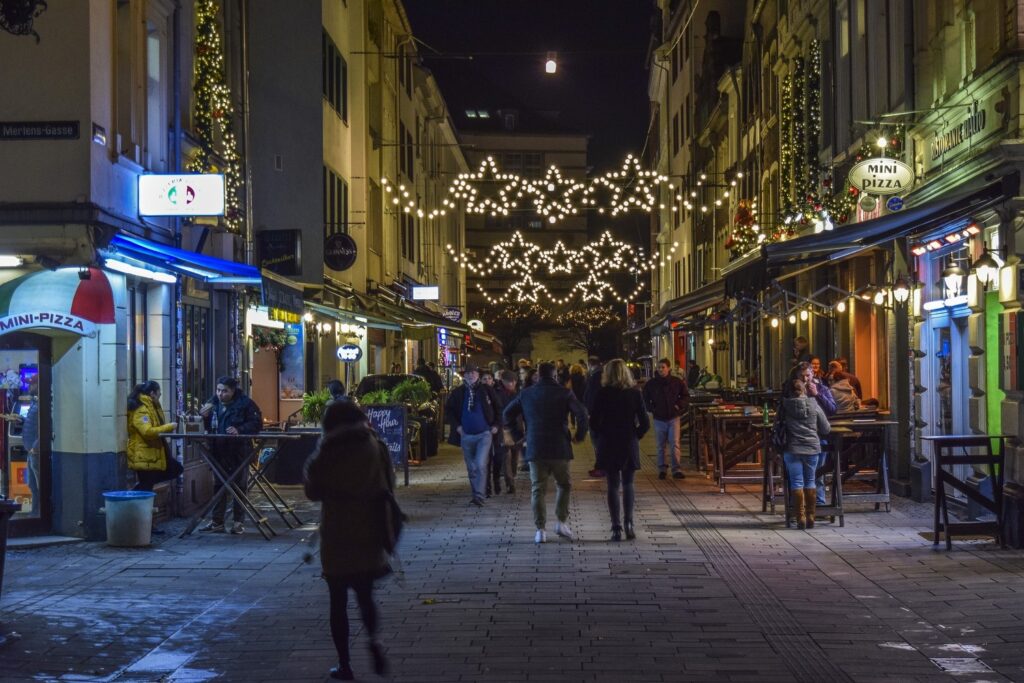 On 31st December celebrate New Year's Eve Flip-Flop Drop and Fireworks with your family
Wear pet-friendly costume and enjoy the Reindeer Run on 10th December
Spartanburg
Spartanburg is also called "Dickens of a Christmas". You can enjoy Christmas like Victorian times –costumes, lighting up candles, decorating streets and so more.
The decoration, shops, hosting horse-drawn wagon rides, festive music playing, and candles by the windows are special characteristics of Spartanburg's Christmas.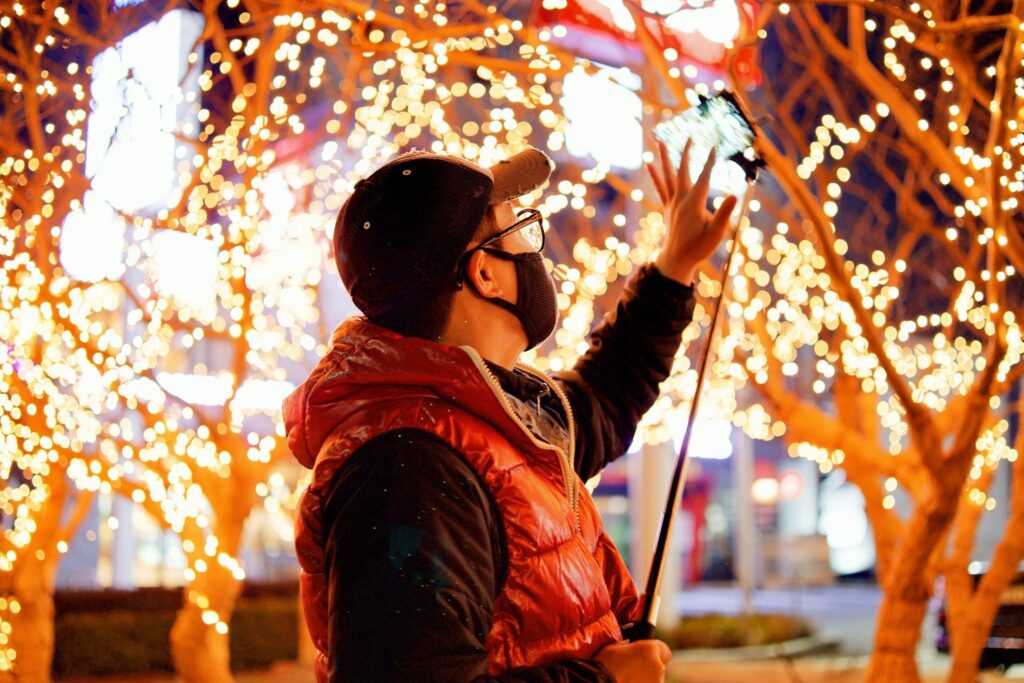 Spartanburg – Best Christmas Things to do in South Carolina
The Spartanburg Christmas market offers a huge range of things to purchase
The Polar Express Train Ride
Horse Drawn carriage rides
Living window displays in Spartanburg – are a symbol of good news.  
Conclusion
These 11 Christmas Towns in South Carolina are worth your time and money!
So, this year plan a visit to any of these places and enjoy the Victorian-style Christmas celebration in South Carolina. 
FAQ's
Are liquor stores open on Christmas in South Carolina?
Liquor shops Are closed on Christmas day in South Carolina. Legally, as per Governor's rule and tradition, selling liquor on Christmas, Thanksgiving, New Year's Day, and Sundays are illegal. Liquor shops are open from Monday through Saturday.
Is there a Christmas town in South Carolina?
Yes, there are so many beautiful Christmas towns in South Carolina. Manning, Spartanburg, Hartsville, Charleston, Rock Hill, and Myrtle Beach's Christmas celebrations are a few of them. Manning, South Carolina, is a much quieter and small town where you can witness Christmas celebrations like Hallmark Christmas movies.
Where is the best Christmas Town to visit in South Carolina?
Greenwood Christmas in South Carolina is the best place to enjoy to the fullest by skipping the crowd. The party bands, gospel people, Encouraging Dance On The Streets, and The Hospitality of the locals make Greenwood the best Christmas town to visit in South Carolina.
Where is the most magical Christmas town in South Carolina?
Treeline quiet streets with warm people celebrating Christmas humbly make Manning the most magical Christmas town in South Carolina. Participating in the parade of lights, gymnastics programs, and witnessing decorations in Manning is worth the time.
What is there to do on Christmas Day in South Carolina?
Eat Explore, Dance, Click photos with Santa and Spend time with family. Attend Christmasville in Rock Hill, Candlelight Tour of Homes in Camden, Walk with your lover at Greenwood, join Greenville Pointsettia Christmas Parade in Greenville, and end your day having good food at Milpond Steakhouse or Masa in Camden.