There you are, riding your car across the empty road. You're thirsty and hungry, you slowed down, park at the side and got down to stretch your legs.
You found your water bottle empty and you had only one biscuit left. Suddenly, you saw some tall buildings in the distance. Is that a town? Will I get food?
You decide to follow the sight and ride your car. Slowly, small buildings look larger and larger until finally, you're in front of it. But, you ask yourself, where am I?
The buildings are empty, there is no sign of soul around you, and it's abandoned. Am I in a ghost town in North Carolina?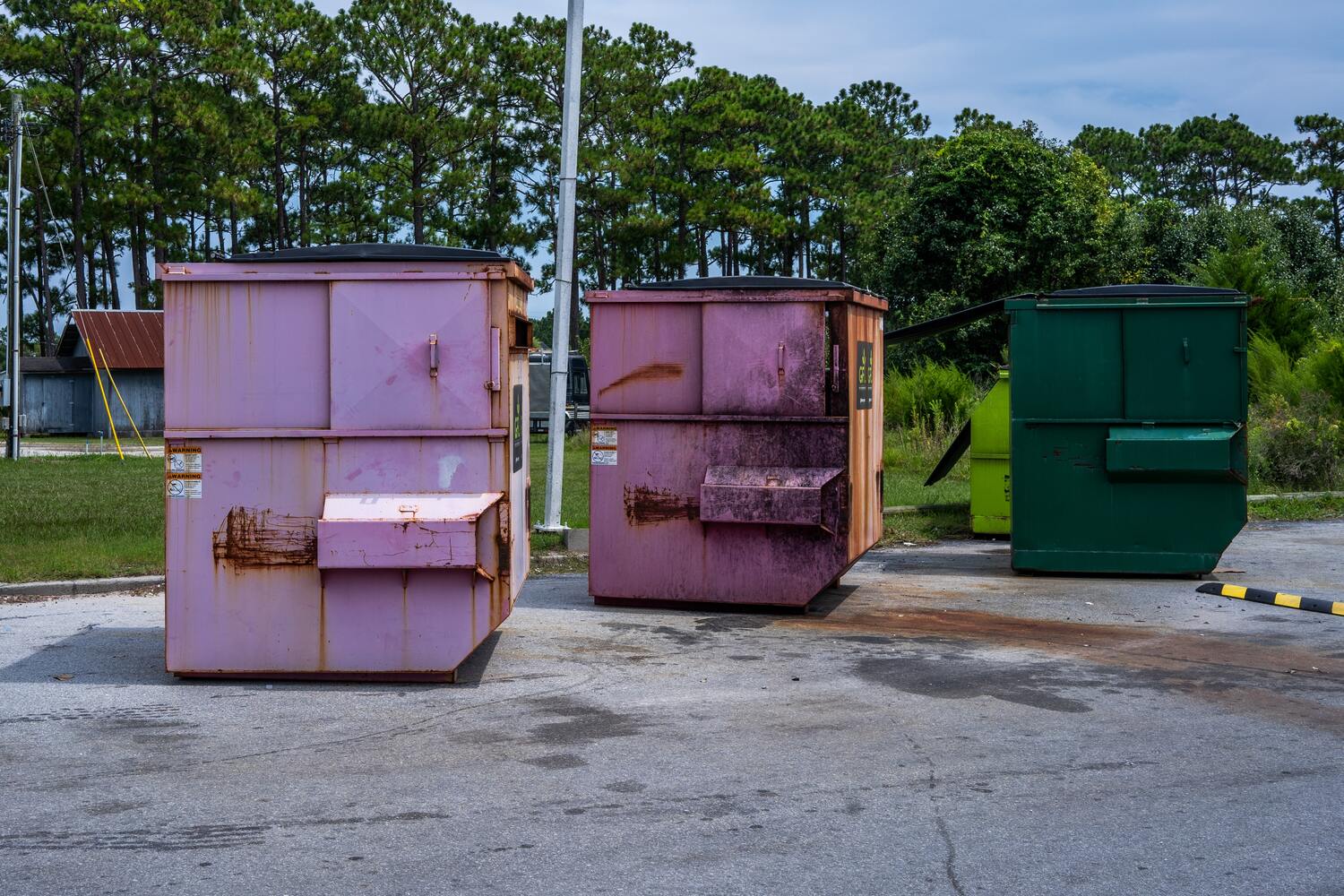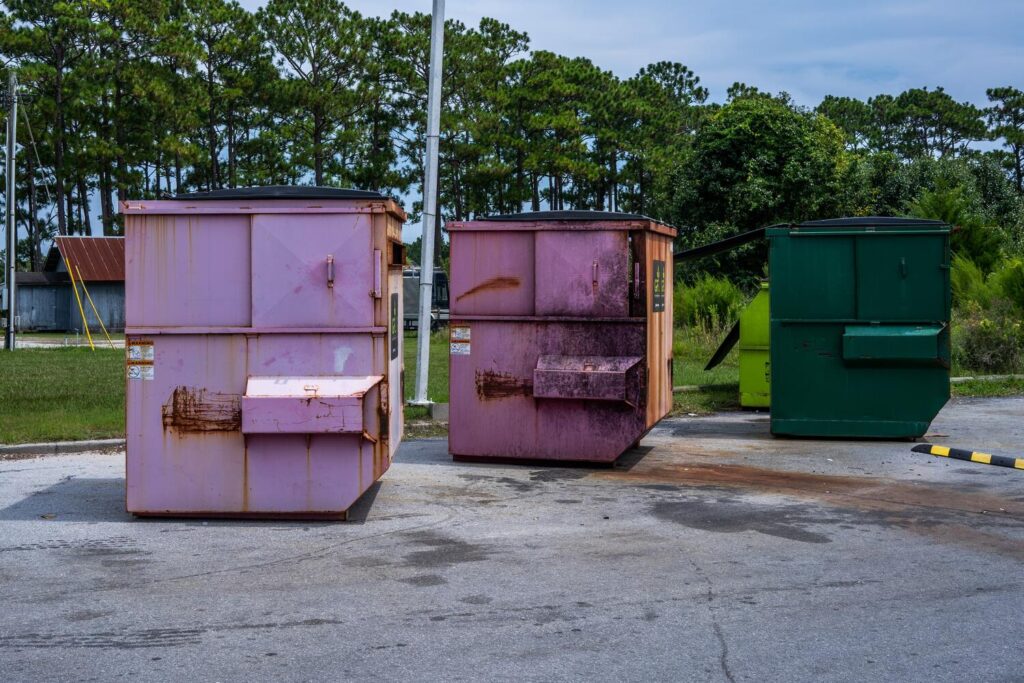 Have you ever visited any such haunted abandoned places in North Carolina? Would you dream to visit anyone?
I won't argue that some abandoned towns of North Carolina are spooky, creepy, as well as fascinating. I love them because they're so silent.
If you're someone like me, welcome to the lists of creepy abandoned places in North Carolina? I dare to plan a trip!
Read: 17 Best Pet Friendly North Carolina Beaches
Creepy Abandoned Places in North Carolina
Ghosts, spirits, and demonic stories have always crawled through television, books, or Netflix, but in reality, have you ever been in haunted places in North Carolina?
I will take you through some creepy abandoned places in North Carolina which are believed to have experienced supernatural activities as a well severe calamity.
Portsmouth Village, Ocracoke Isalnd
Address: 38 Irvin Garrish Hwy, Ocracoke, NC 27960
Abandoned, difficult to reach as Portsmouth sits on the Outer Banks, beyond telephone poles, and power lines, – yet beloved who wants to explore silence.
The three miles of white beaches with salt marshes, green grass, tall live oaks, blue creeks at the side, and hummocks swinging – the scenario always brings a question-
How Portsmouth Village can be one of the abandoned places in North Carolina?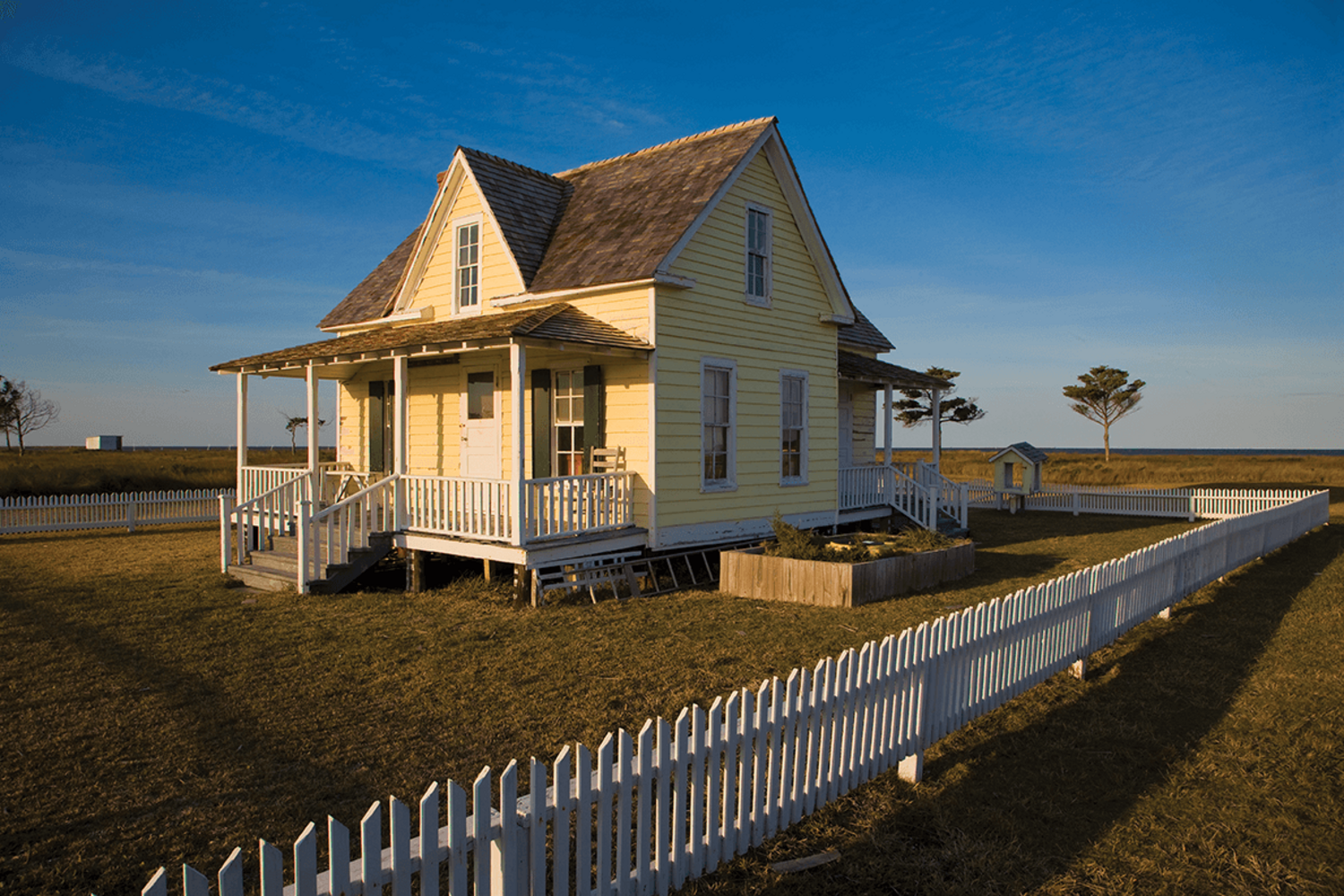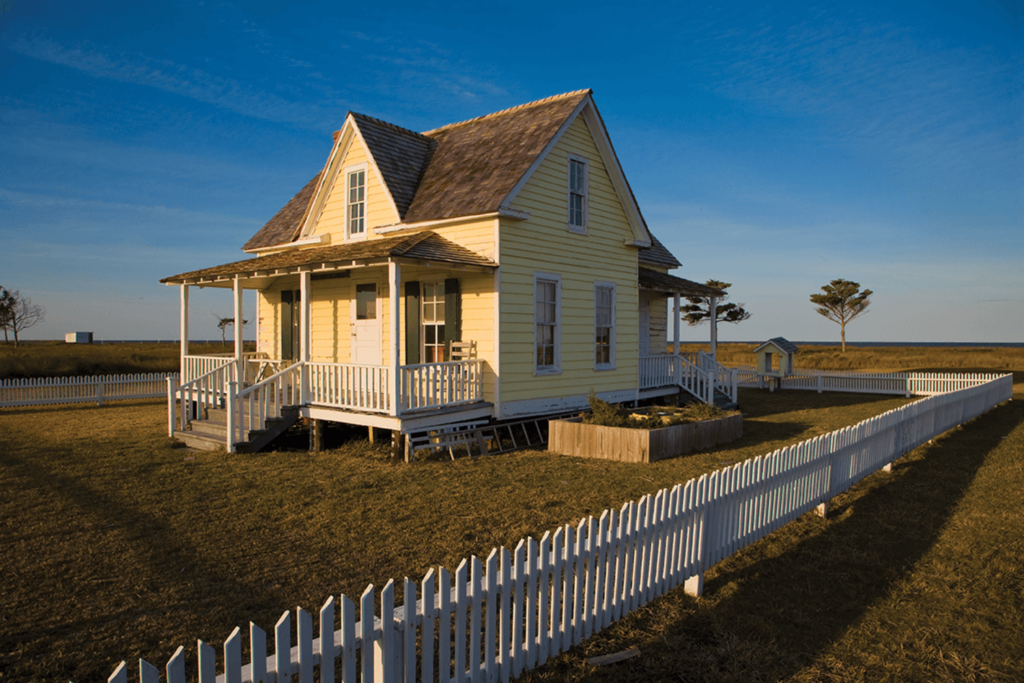 picture courtesy: ourstate.com
Portsmouth Village is believed to be haunted and can be reached only through Ocracoke Island on the Outer Banks or the Atlantic to the southwest with a ferry.
The village was born in 1753 and was left abandoned by residents in 1971 when Mother Nature hit badly. The two hurricanes destroyed its economy and living.
Civil War blew the place, furthering the decline of the village. Now, Portsmouth Village is home to cockles, Scotch bonnets, sand dollars, pen shells and small fishes.
Tips:
No fresh water
No shops to buy food. No power lines, just silence.
Dangerous currents in the Atlantic. As Portsmouth Village is a tidal village which gets affected by powerful waves and little shades.
A lot of mosquitoes and biting flies
Small Island to heal your busy mind or a broken heart – quiet nature.
No camping in the village. But, most welcomed on the beach
North Wilkesboro Speedway, Wilkesboro NC
Address: 381 Speedway Ln, North Wilkesboro, NC 28659, USA
North Wilkesboro Speedway is one of the historically abandoned places in North Carolina. It shares a rich history in NASCAR racing in 1947 and the coming years.
You'll be surprised to know that North Wilkesboro Speedway hosted 100 Winston Cup Series races and other prestigious events back then.
The speedway was built by Enoch Staley who was inspired by the same speedway on the border of South Carolina.
North Wilkesboro Speedway is 5.5 miles stock-car racing track which facilitated 73 miles per hour's drive and a huge crowd to cheers!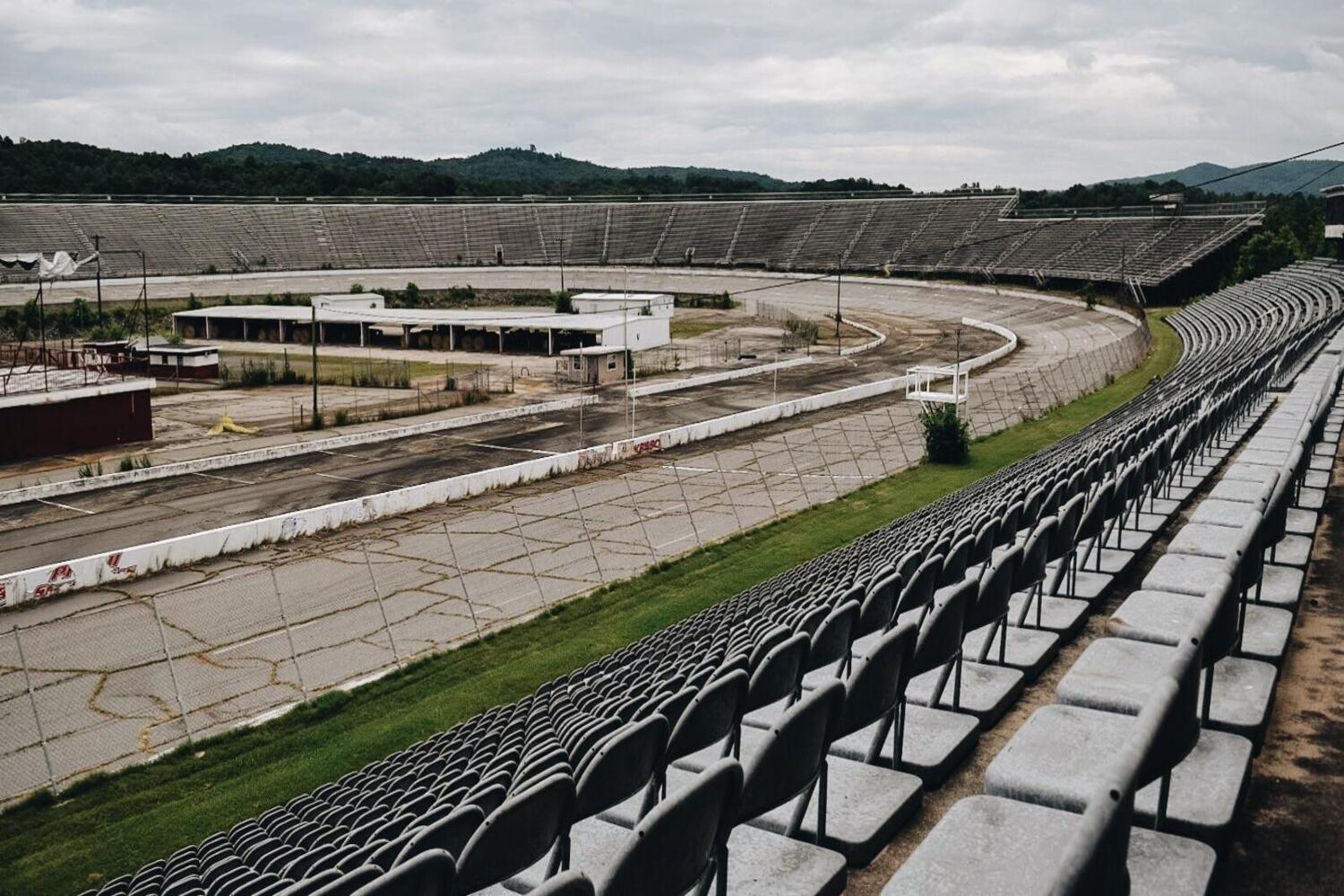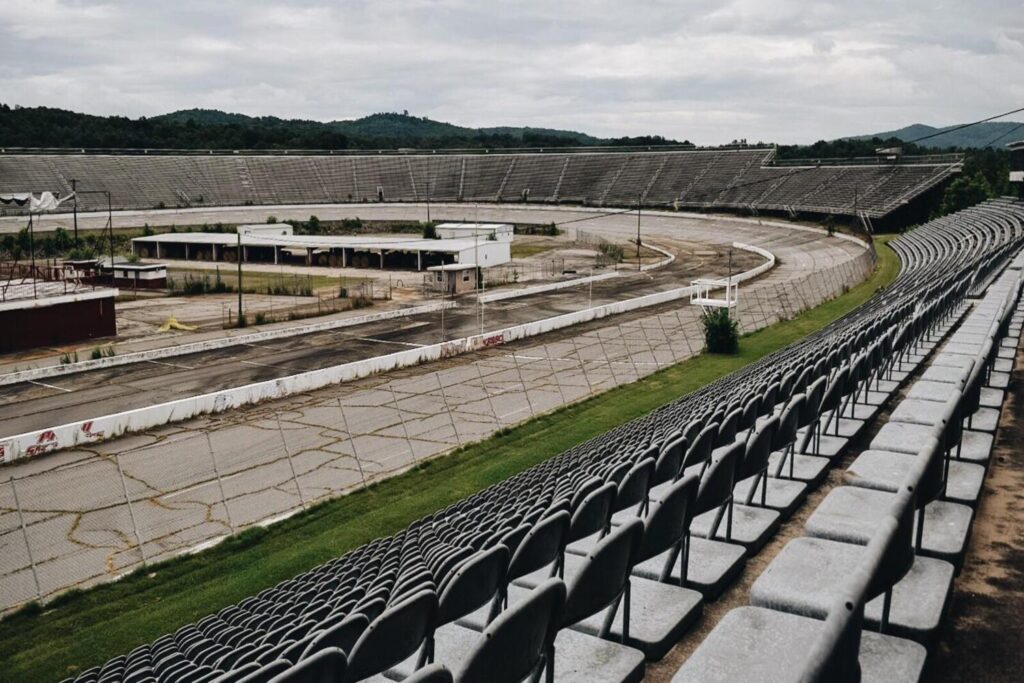 Picture courtesy: i.redd.it
However, after he died in 1995, the shift of ownership to Bob Bahre result in to shift of events to the New Hampshire track.
Now, North Wilkesboro Speedway is under a watchful eye of a gatekeeper, otherwise neglected, abandoned, and left to erode.
Tips:
Abandoned streets and empty ATMs
In 219, the track was cleared allowing virtual racing
Read: 9 Reasons: Why You Should Move To North Carolina In 2023
The Old Cannon Memorial Hospital
Address: 434 Hospital Dr, Newland, NC 28657, USA
Just outside downtown Banner Elk sits The Old Cannon Memorial Hospital, one of the creepiest abandoned places in North Carolina, shut since 1999.
The building is sure to give you an eerie feeling! I have heard so many creepy stories about the hospital that I never dared to visit.
My friend said he heard someone singing and spotting vanishing images. I do not is he made a story or just rumours, but the abandoned structure is truly vandalized.
Grace Hospital III was newly designed and named The Old Cannon Memorial Hospital in 1932. It was one of the finest hospitals in the surrounding communities.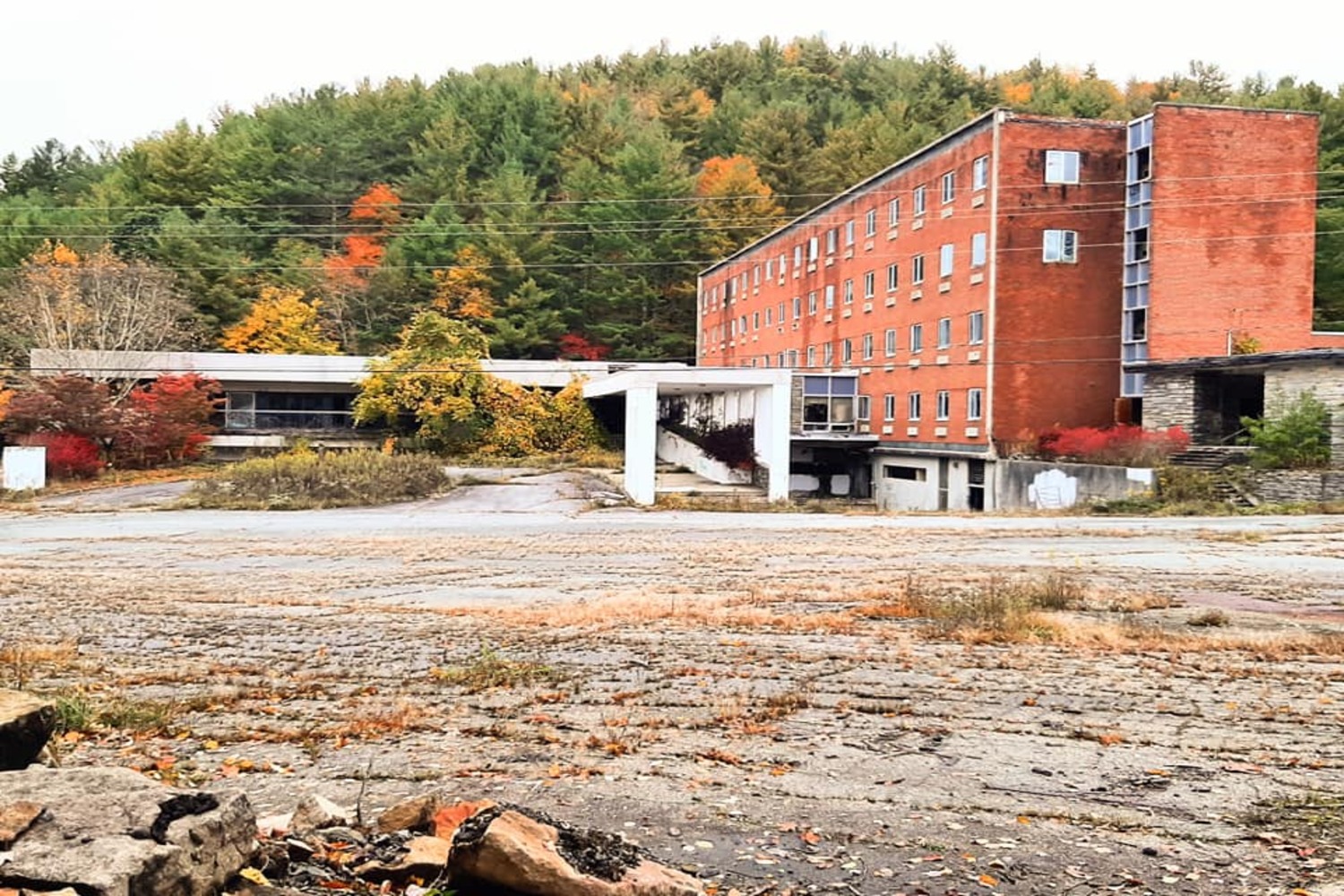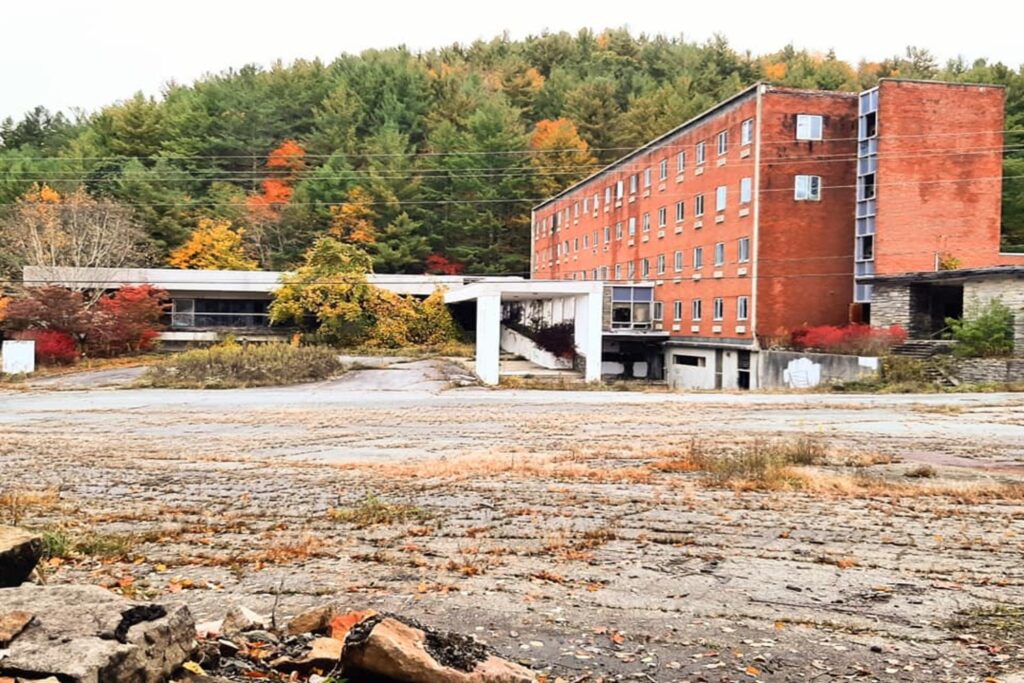 It was told that the hospital had witnessed some violent death of a patient who was a hostage of a doctor. There were many crimes! And, now it's ruined by evil spirits.
Tips:
Rough and broken windows
A lot of graffiti art on the wall
No trespassing
Stonewall Jackson Manual Training and Industrial School, Concord
Address: Southern Railway #1157 Concord, North Carolina, 28027
Have you ever seen housing for male juvenile delinquents with live eyes? Welcome to Stone Jackson School, one of the abandoned places in North Carolina.
Though this building is under the control of the National Register of Historic Places the buildings seem got frozen in time through neglect and crime.
Moreover, I want to warn you that Stone Jackson School was established in the 19th century with the idea to reside young juveniles who committed crimes.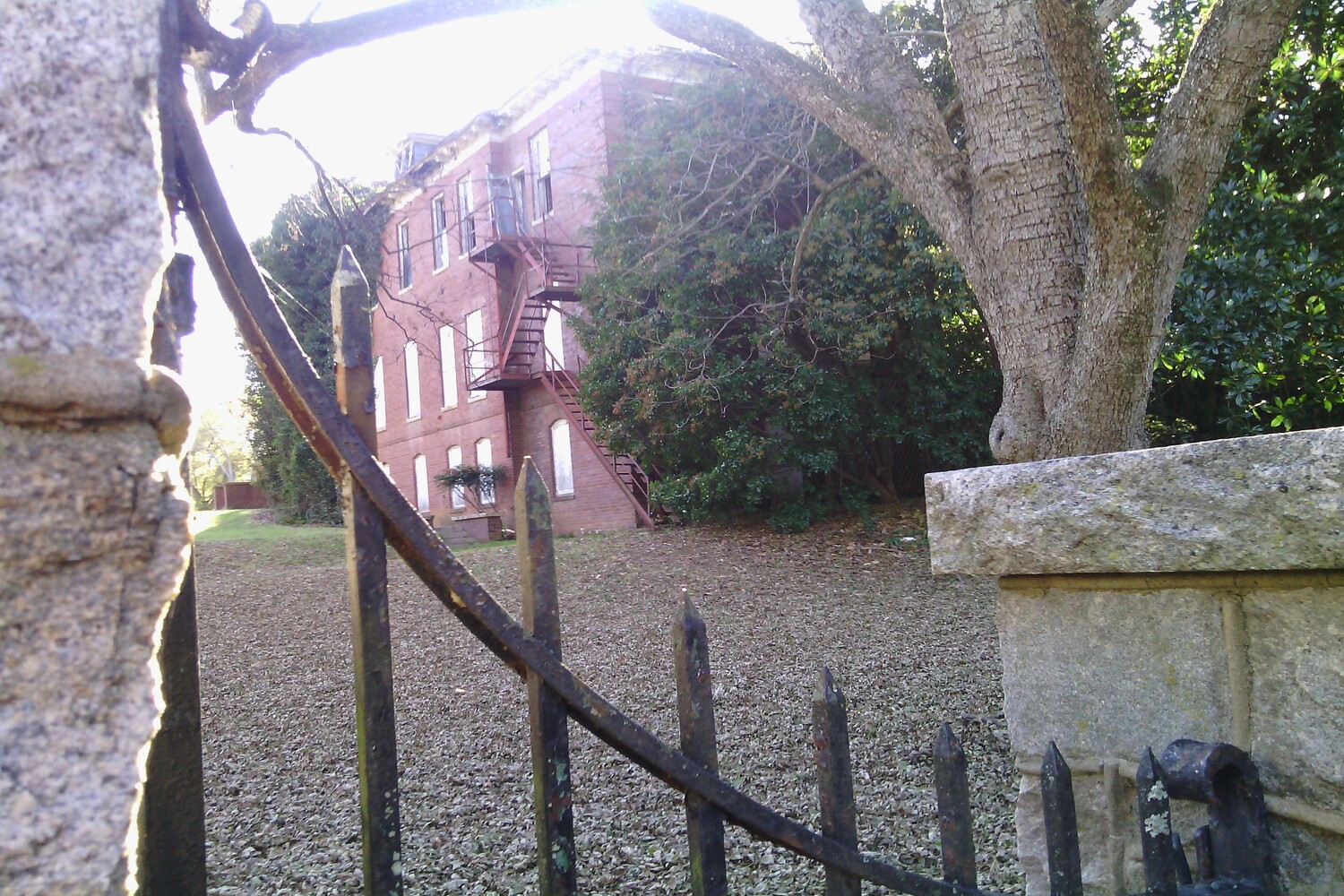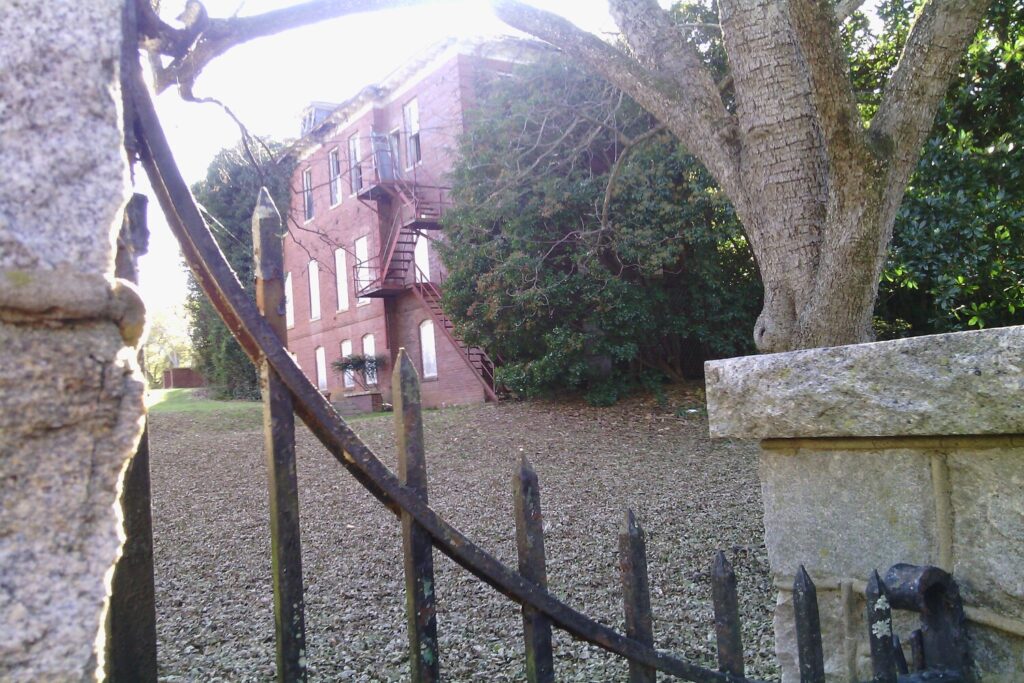 Sadly, this was not the scenario. The young boys were brought here and punished rudely as hardened adult criminals. It was home to 500 students in the 1920s.
During World War II the place was home to crimes like sterilization, beating, rape, and much worse.
However, later reforms were made to improve its situation but sadly abandoned and left behind. The school has horrific abandoned history!
Tip:
Do not trespass or try to break in through the fences
Read: 26 Things South Carolina Is Known For
The Road to Nowhere, Bryson City
Address: North Carolina 28713, USA
In search of the oldest abandoned places in North Carolina, I take you to one of my famous hiking trails, The Road to Nowhere in the Great Smoky Mountains National Park.
No, I'm not kidding, The Lakeshore Drive, the road continues until you enter a tunnel, and then, it ends abruptly. Such an abandoned historical place!
In the 1940s due to the construction of the Fontana dam, the residents relocated, leaving the village empty. However, the story does not go well, as Fontana flooded the old Highway 288.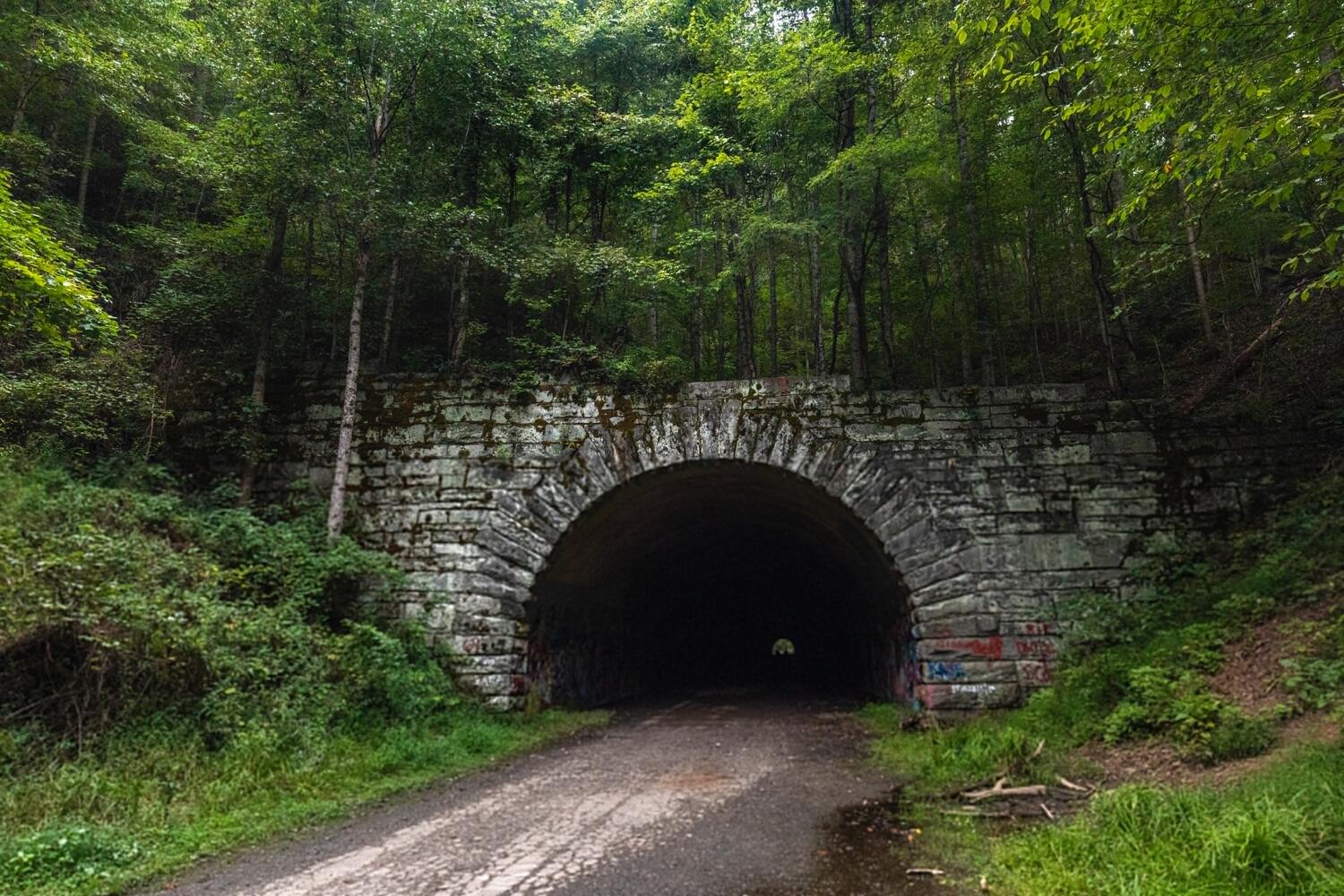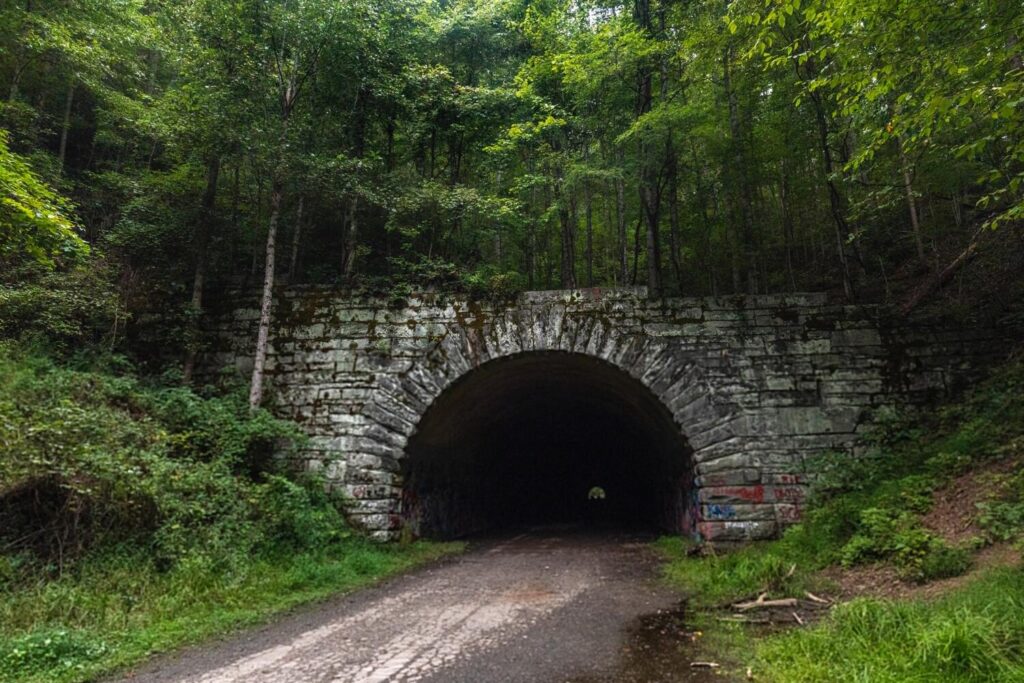 Also, as per the dam deal the residents should have access to ancestral land but unfortunately, environmental issues destroyed the plan of constructing "Lakeview drive", stopping halfway.
The spooky tunnel is 1,200 feet long offering you the most spine-chilling emotion that you've ever received. UK too has a "Road to Nowhere – M25"
Tip:
Try to visit Great Smoky Mountains Railroad, stroll breweries and taste local food
Castle Mont Rouge, Rougemont
Address: 957 Mountain Brook Rd, Rougemont, NC 27572
If you want to visit any abandoned places in Eastern North Carolina, come to Castle Mont Rouge, a beautiful castle in the midst of the forest and mountain of old Red Mountain.
The unusual cinder block, marble, mysterious structure and whimsical architecture are the brainchild of sculptor Robert Mihaly which perfectly looks like home to the Russian elite.
The 18 pinnacles, cone rooftops, gargoyles and no blueprints left the present architecture bemused with the structure he wanted to develop.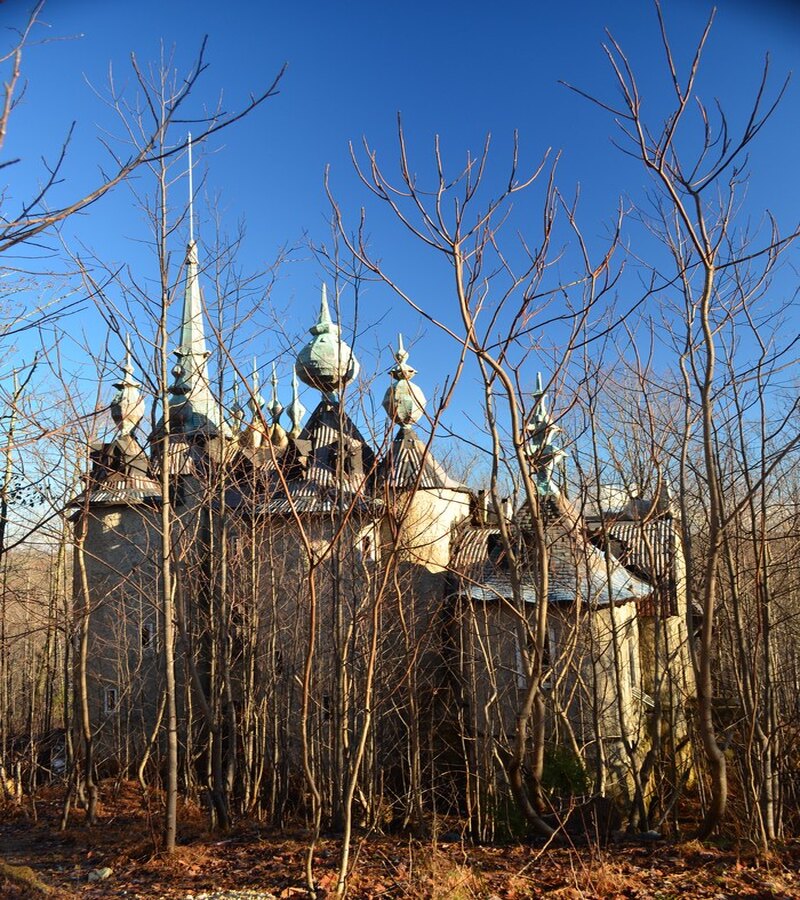 Picture courtesy: onlyinyourstate
The castle looks so spooky! The exterior was completed, and the interior was left unfurnished. It is a castle with no soul but a haven for graffiti artists.
Joe Sledge, author of Did You See That? also mentioned that there is some hidden strange magic roaming in the Castle. Even I felt something but witnessed nothing.
Read: 10 Best Places To Visit In South Carolina In Winter
Land of Oz Theme Park, Beach Mountains
Address: 2669 Beech Mountain Pkwy, Beech Mountain, NC 28604
Land of Oz Theme Park is one of the romantic yet historically abandoned places in North Carolina. The park was inaugurated by Debbie Reynolds and her daughter Carrie Fisher.
In the first seasons in the 1970s, the park attracted more than 200,000 visitors BUT is now believed to be cursed with bad luck and haunted.
Within a month of the inauguration, Debbie died and fire destroyed the museum, Emerald City, Judy Garland's gingham dress, and the buildings. Since1980s, the park closed.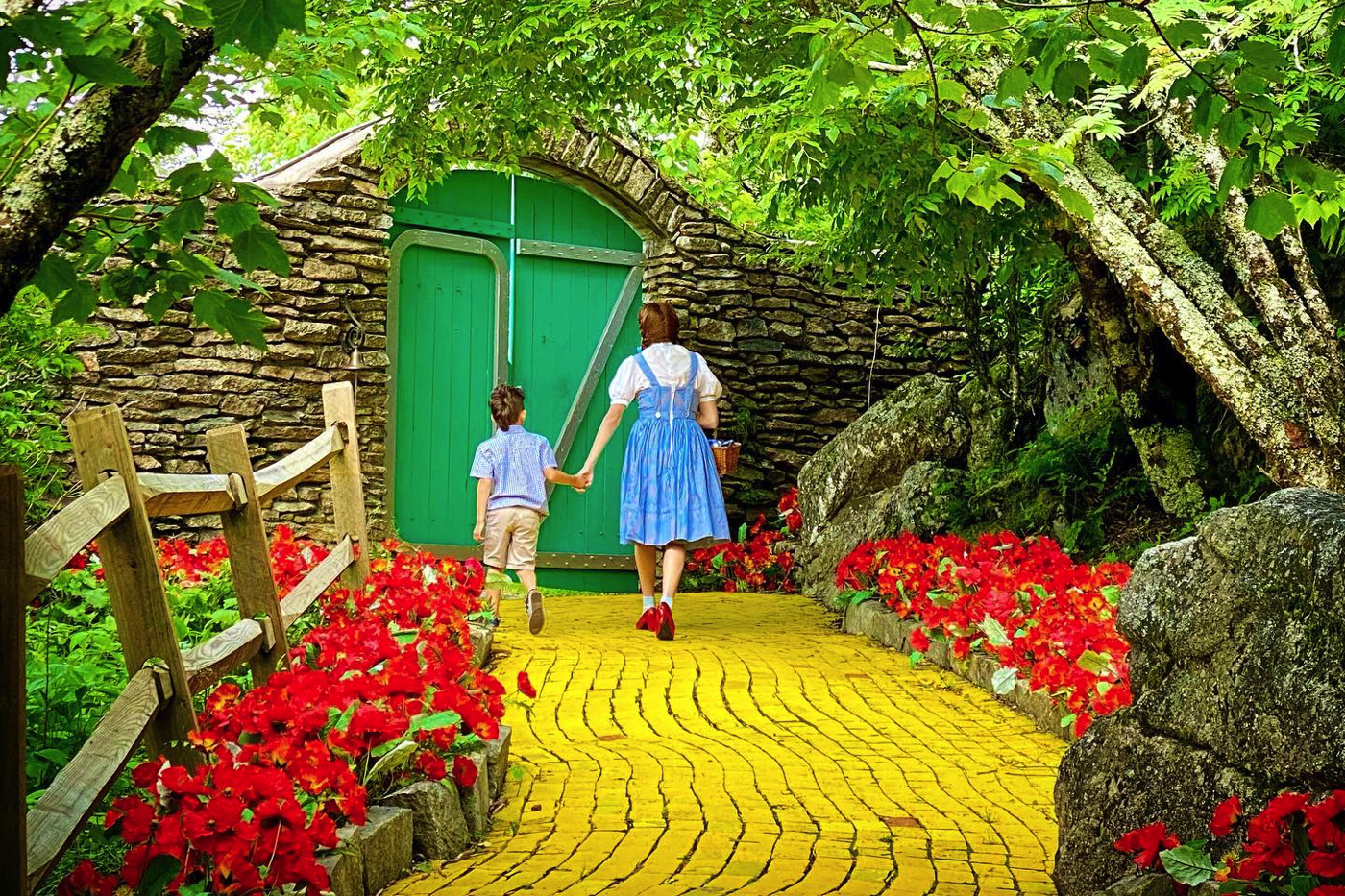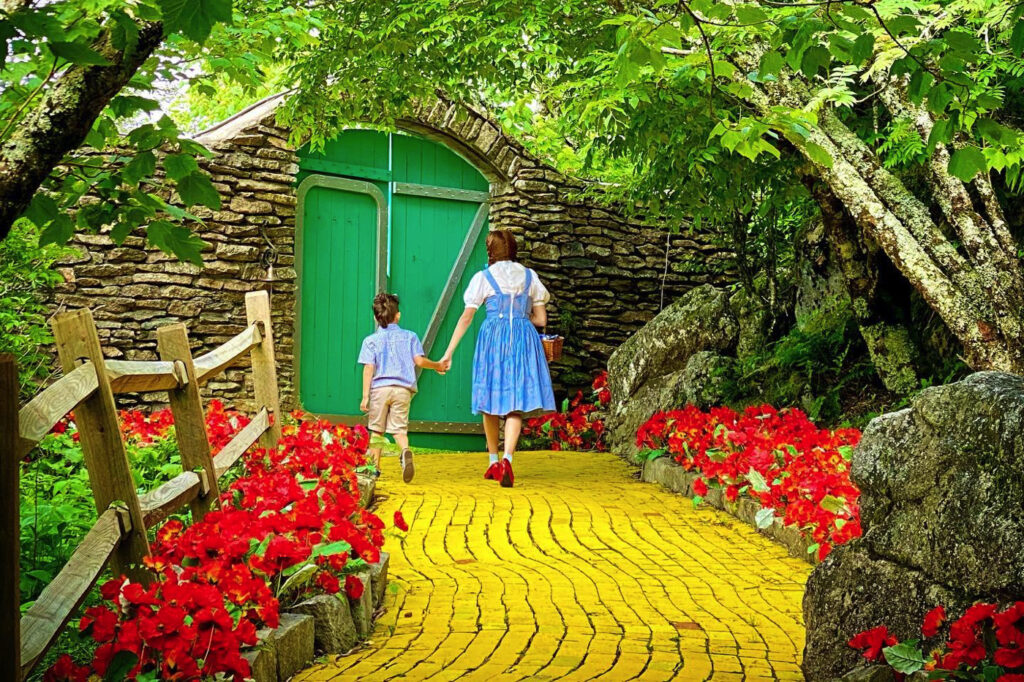 Picture Courtesy: 365atlantatravele
Now, the Land of Oz is left with a decaying yellow brick road, a wicked witch's castle, and ruins of Munchkin Village to give the eerie emotion that you never thought to experience.
For me, the Land of Oz theme park looks beyond the "real world" and if you're someone who loves to explore colourful ghost towns in North Carolina, I would definitely recommend this place.
Tip:
You can get married and have the event here
Ghost Towns in North Carolina
Roanoke Colony
Address: Outer Banks of North Carolina, USA
Roanoke Colony in Dare County is one of the darkest abandoned places in North Carolina where the past and present blur. No theories or no traces were found!
In 1587, an English man discovered Roanoke Island just off the coast claiming a "New Word". But just after three years, the entire town vanished without leaving any trace.
Starting from historians to locals, everyone got baffled – the story of "Lost Colony" with 117 residents and a single post carved on a wooden block stating "Croatoan" still haunts the history books.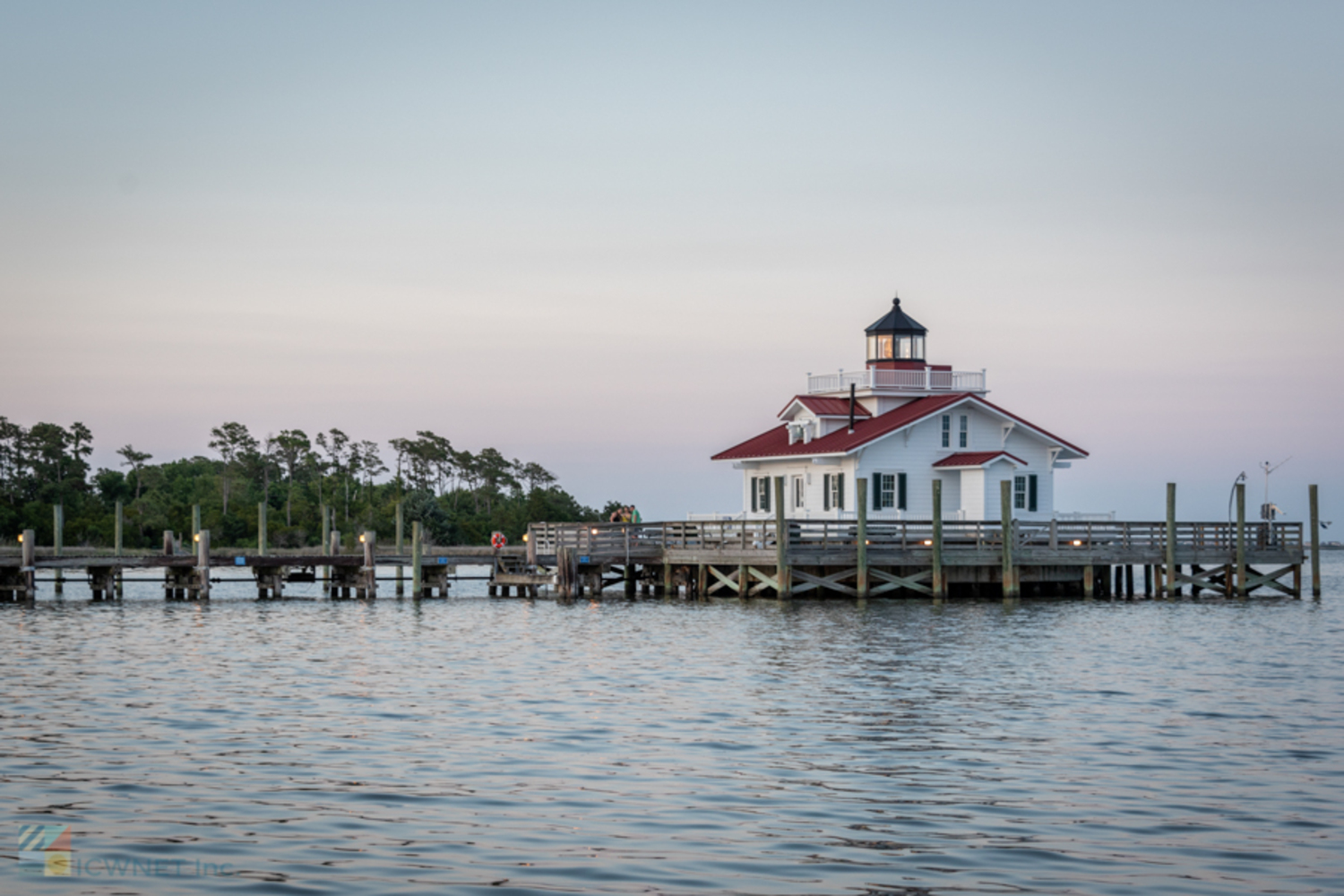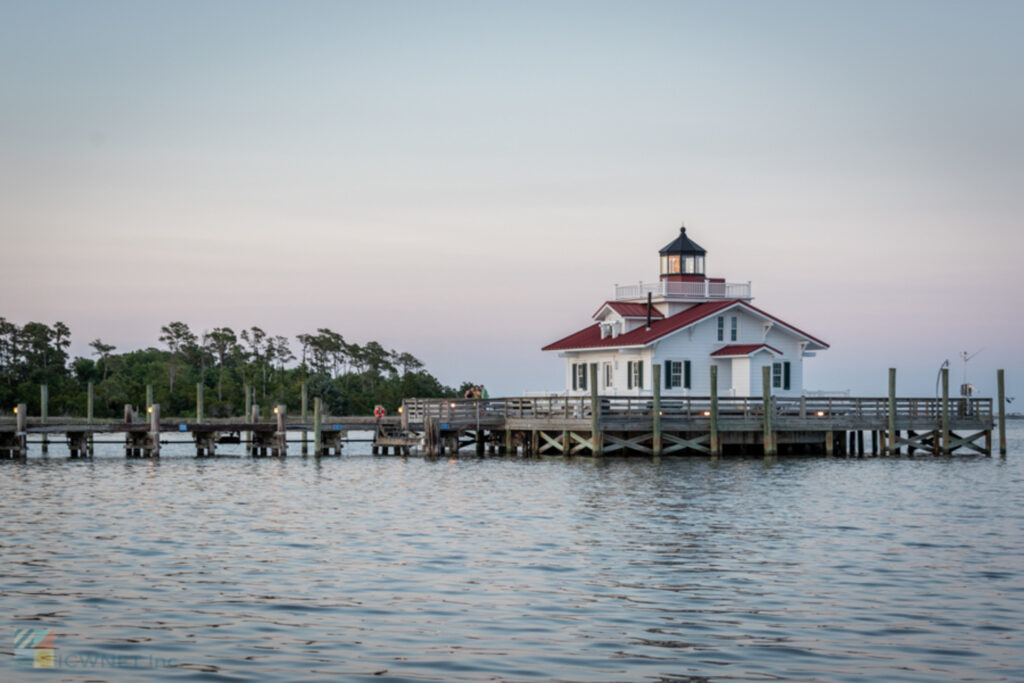 Picture courtesy: outerbanks
Now, at Roanoke Colony, you'll find a Fort Raleigh National Historic Site which was built in 1941. Plan a trip someday, and see what happens!
Tip:
Do not waste your time gathering clues for something which left unheard and mysterious!
Mortimer
Address: 2 hours northwest of Charlotte via US 321-N
Mortimer is one of the abandoned places in western North Carolina that you'll find when you're taking Brown Mountain Beach Road in Caldwell County.
In the 1930s Mortimer was a thriving lumber town which now is left with a vine, a mill, and silent remnants welcoming explorers, adventure seekers, hikers, and photographers.
However, everything that thrives now doesn't necessarily flourish forever, same happened to Mortimer. It got destroyed by a catastrophic fire and the Wilson Creek flood in 1916 and 1940 respectively.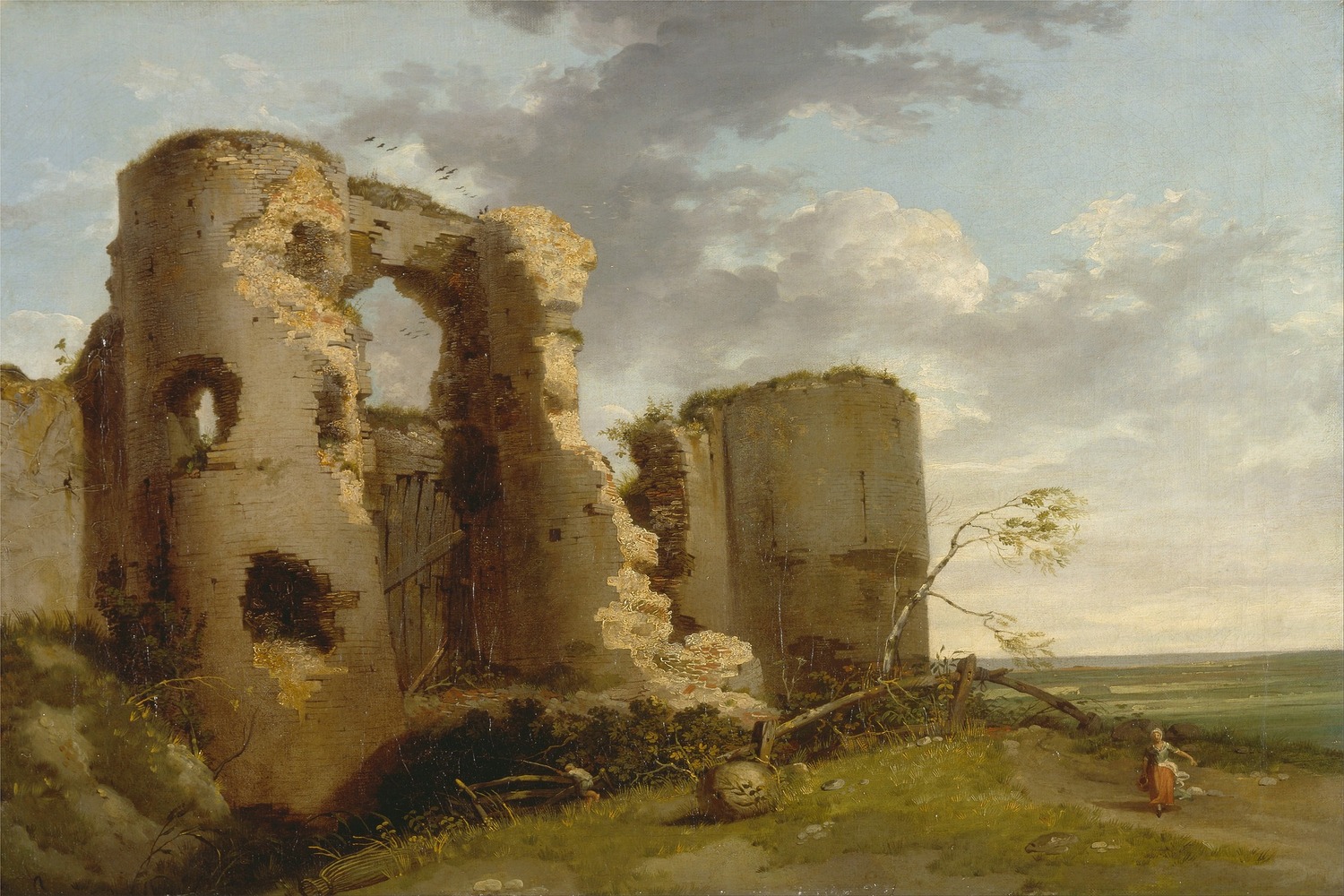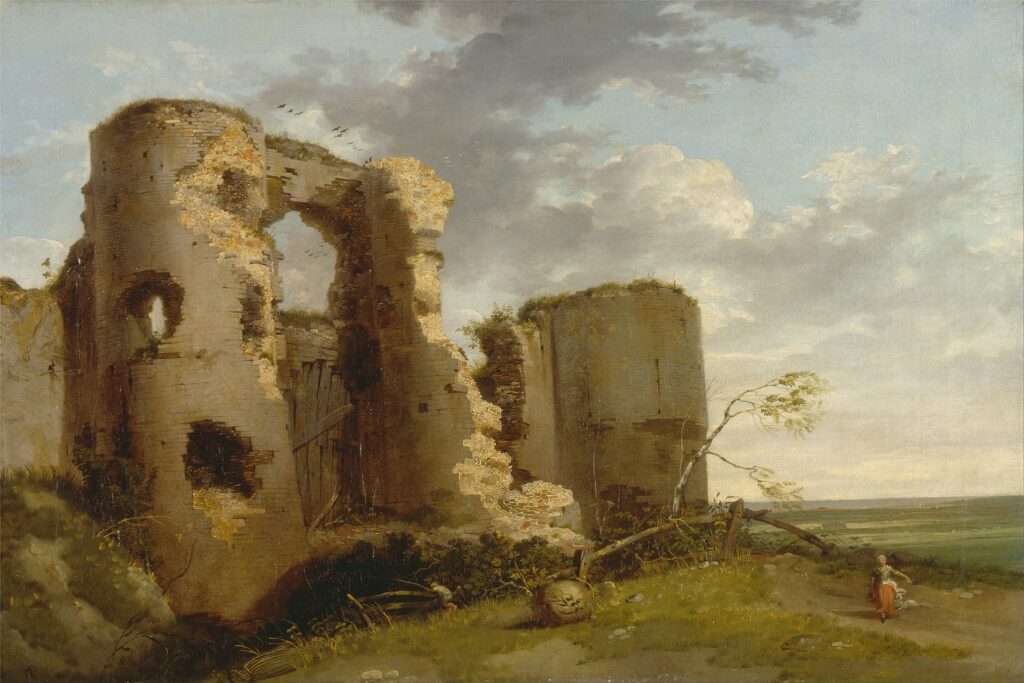 Sadly, the town never recovered or rebuilt after the great life-taking flood. Before the 1940s, there were a lot of infrastructures, a mill and a house for 800 people.
Currently, it's one of the must-visit ghost towns in North Carolina, enjoy the environment, and stroll along the stream where you'll see 16 families still residing.
Tips:
You should come to visit the gorgeous Wilson Creek which is one of the famous fishing destinations in North Carolina
Hike to Brown Mountain Beach
Henry River Mill Village
Address: Henry River, NC 28602, USA
If you do not want to stay trapped in touristy places like expensive restaurants, and cookie-cutter boutique shops, then welcome to Henry River Mill Village.
An old mill town in the middle of the jungle at the base of the Appalachian Mountains which was in 1977 was one of the prosperous towns and now quite an abandoned place.
This wasone of the creepy abandoned places in North Carolina before the "District 12" scene was shot for the movie Hunger Games.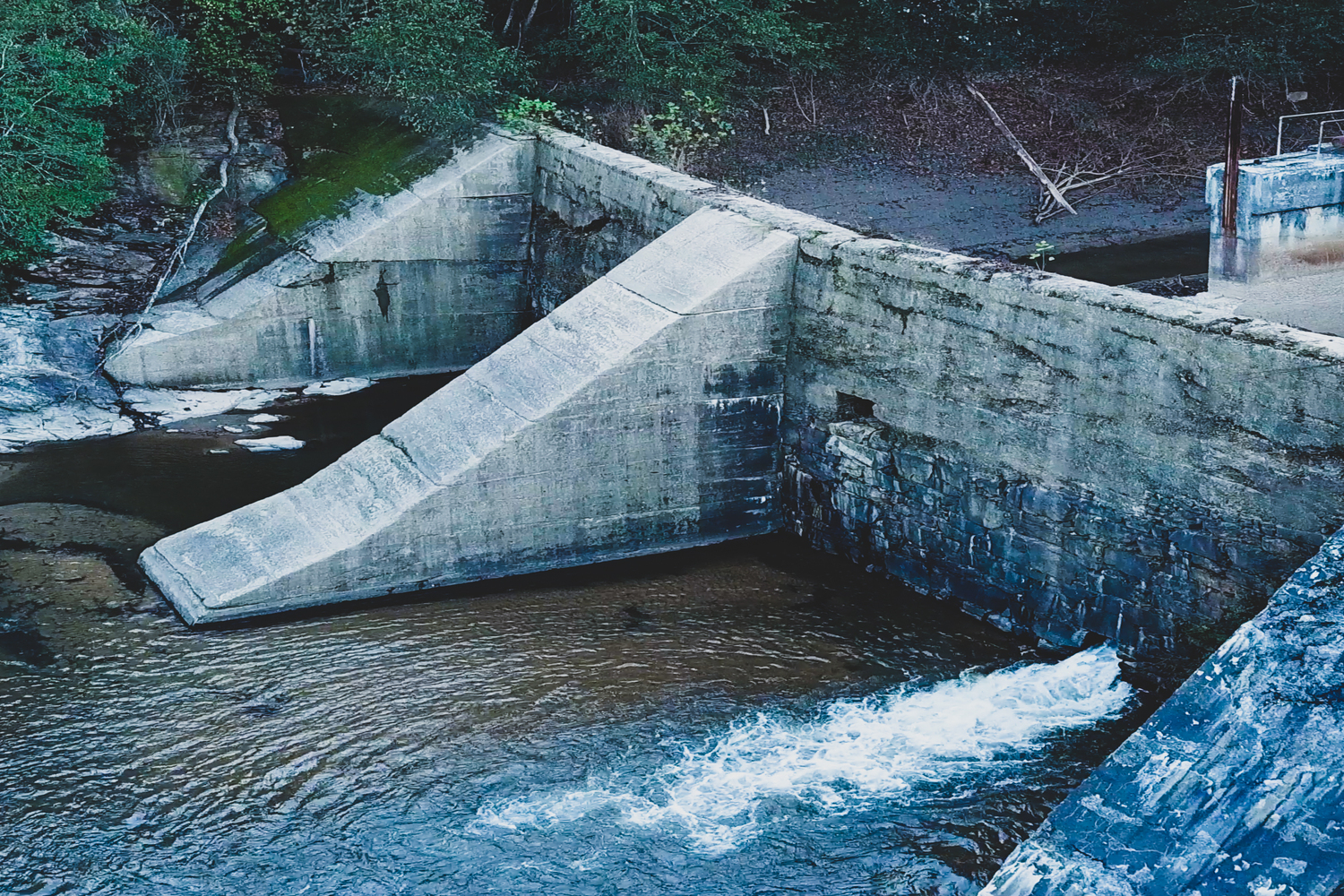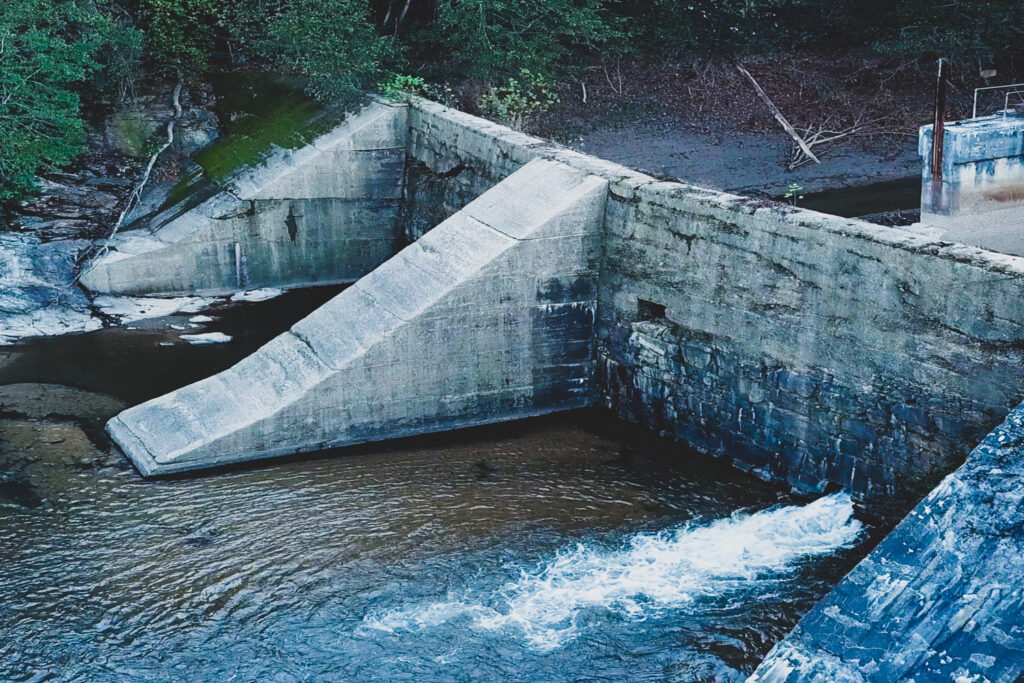 Picture courtesy: Henry River Mill Village
Currently, Henry River is registered under the National Register of Historic Places which shares some paranormal experiences and stories. 
A few tourists reported some chilling stories about Henry River Mill Village. The dirt path and the mills have given some spooky encounters.
One said that while they were entering the village someone threw sticks and rocks at them from the first house when the house has been locked up since the 1980s.
Cataloochee
Address: North Carolina 28785, USA
If ghosts or spirits really exist, then Cataloochee, the remote villages of the Great Smoky Mountains National Park is surely their home.
Cataloochee is one of the abandoned towns in North Carolina which is now filled with mountain flowers, tranquil scenarios, and several hiking trails, an important home to white-tailed deer, black beer, and elk.
In the 1910s, Cantoochee was a beautiful mountain valley – where more than 1000 people lived happily farming and growing apples.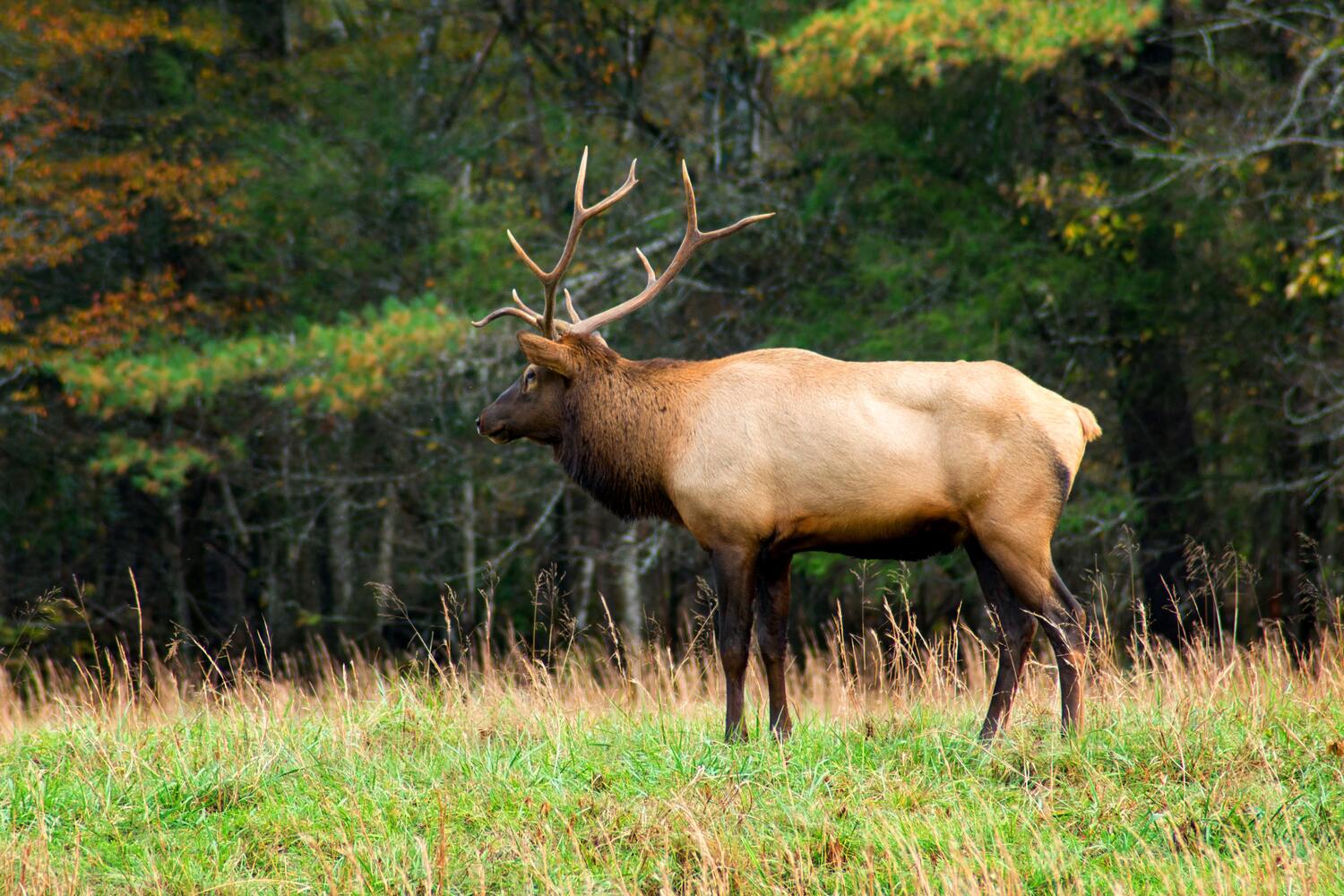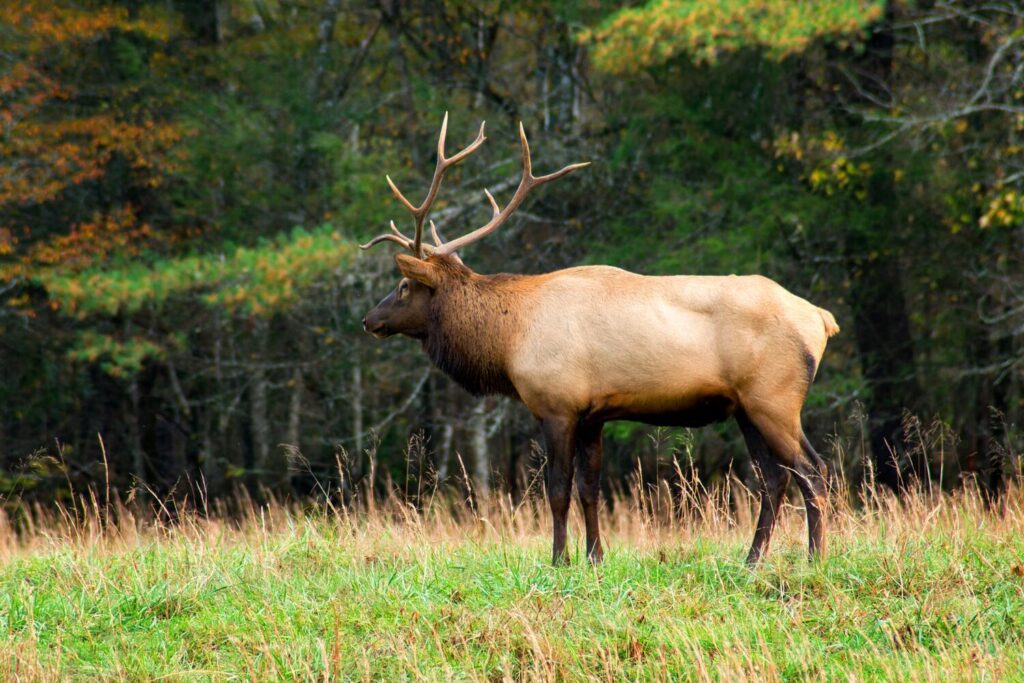 However, due to stick enforcement of laws and Government authorities now this area is under Great Smoky Mountain National Park.
The view of mountain cabins, cemeteries, churches, and white buildings which were left behind gives a chill reminding the story of why they left.
Conclusion
Once these towns were busy boomtowns – people loved them, they flourished so well, and then some disaster or calamity made the places empty.
Now, these abandoned places in North Carolina are left with unheard stories of people who use to reside, empty buildings, rumours, and graffiti art.
Grab your friend and let's explore these ghost towns in North Carolina!
FAQ
Are there any ghost towns in North Carolina?
Yes, North Carolina is home to many ghost towns. Buffalo City, Brunswick Town, Diamond City and Mortimer are some creepy ghost towns in North Carolina. The decrepit ruins, abandoned places, no trace of life, and unsolved mystery remind us that nothing in this world is permanent. The eerie atmosphere and empty buildings of Mortimer bring many cameras to capture the fascinating ruins. 
What are the most haunted places in North Carolina?
Ghost stories, inexplicable phenomena, or the mysterious disappearance of a town are some creepy and haunting stories of North Carolina. Ocracoke Island, Roanoke Colony, Mayo House, and The Duje Mansion at Charlotte are the most haunted places in North Carolina.
What is the scariest North Carolina ghost story?
The scariest North Carolina ghost story is in The Devil's Tramping Ground. It is believed that in a 40-foot diameter circle in the ground, there is always an absence of life, nothing can grow there. Also, if you keep any substance there inside the circle, it will be thrown out. It is believed that the devil dances there and he needs plenty of space. 
Are there any abandoned towns in NC?
There are many creepy abandoned towns in North Carolina where you feel a negative energy encircling the area. Some of the famous places are Cameron Village Subway Raleigh, Castle Mont Rouge, Fort Macon, Bellemont Mill, Catsburg County Store and many more. 
Where is the ghost town in North Carolina?
In the eastern end of Shackleford Banks sits Diamond City, one of the ghost towns in North Carolina. In 1899, a hurricane struck and destroyed hundreds of lives and property. Lives thrived there till 1902, after that the land has left empty.