3 Best Winter Off The Beaten Path Treks In Nepal
In October 2023, my friend Soniya and I were planning to gift our best friend Ronita a ticket to Nepal, and of course, we intended to accompany her. 
Since we were all turning 27 this year, we decided to opt for something uncommon, not choosing activities like partying in clubs or getting tattoos in Nepal. 
Instead, we wanted to go trekking or camping. Both of us were certain that we didn't want to embark on the most popular treks in Nepal, like the Mardi Himal trek. We yearned for a scenic, less crowded, and remote experience. 
And, you know Nepal's trekking routes and infrastructure is considered one of the best for thrilling experiences.
I had recently returned from one of the most beautiful solo treks in Nepal in April—the Mardi Himal Trek, which is secluded but not entirely remote.
This time, however, we were determined to choose a completely off-the-beaten-path trek in Nepal that would take us through destinations untouched and unexplored.
We met so many trekkers at the hostel who were just as enthusiastic as us. I had just returned from the trek and sat at the hostel, relaxing, and writing this blog. 
Through this blog, I'll take you through the best winter trekking trails in Nepal that are offbeat and sure to provide you with the remoteness you desire!
Three of the treks I've covered so far—well, not this month, but including those from previous times. This blog gives you firsthand experience of remote trekking routes and trails in Nepal. I hope to add more as I explore in the future!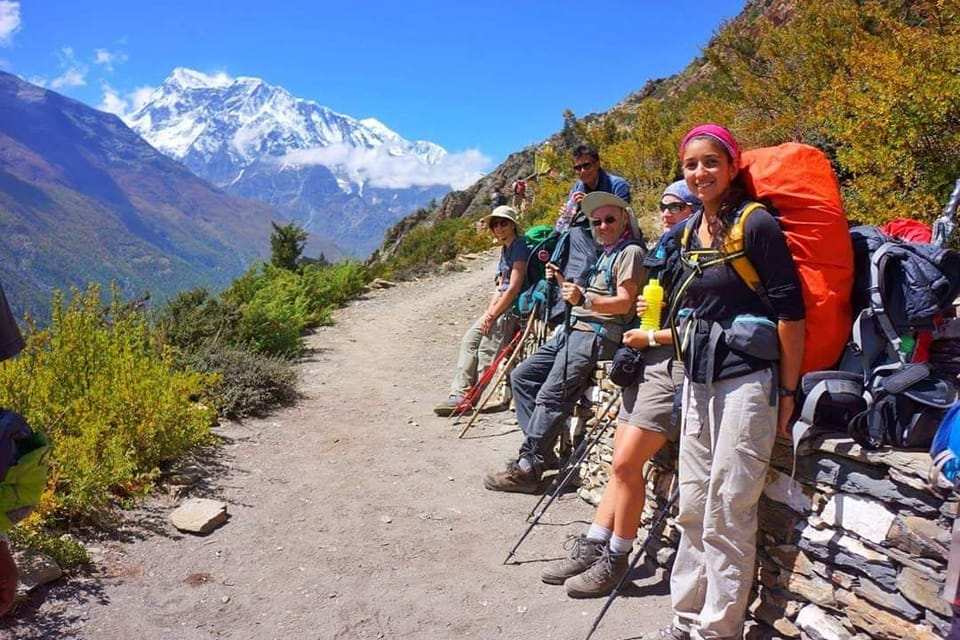 Winter Off The Beaten Path Treks In Nepal
1. Tsho Rolpa Lake Trek
The Tsho Rolpa Lake Trek is the most off-the-beaten-path trek in Nepal that we, three friends, undertook for 8 days, at a cost of only 15, 000 Nepalese Rupees each (113.16 USD).
Tsho Rolpa is a vast glacial lake situated at an altitude of 4183 meters above sea level, nestled between Mount Everest and Langtang. But, do you know what's interesting?
Locals told us that if we were unlucky, we might encounter a Yeti. We laughed when we heard that, but it did instill a bit of fear in us! Fortunately, we did not encounter a Yeti; perhaps, luck was on our side. 
Instead, what we witnessed were moments we can never forget: green farm terraces, rivers, the melodious chirping of birds, and an absence of crowds, with only 3-4 people who cherished being "in the wild."
This Rolwaling Tsho Rolpa trek falls within the Helambu region, located in East-Central Nepal, leading us through the remote Himalayan area of Nepal. Undoubtedly, this region is a hidden gem and unique destination in Nepal.
This part of the region falls under the "Conservation Project of Gaurisankar Conservation Area." To begin the trek, you have to reach Kathmandu first and take a rest day.
On the trail, you'll find beautiful treehouses that cost you Nepali Rupees 300 – 400 per day. The trek takes you near the Tibetan border, which has an influence on Buddhism. Most of the locals belong to either the Sherpa or Chhetri culture and are very welcoming.
This hidden trek in Nepal falls under a low-medium level of difficulty, and you'll see views of waterfalls, pristine green jungles, Mani walls, rice fields, meadows, and village settlements. Trust me, it feels like heaven on Earth, and only lucky people get to be here!
On the next day, embark on an 8-hour taxi drive to reach Chetchet Bazar. While traveling here, don't forget to stop for the view of the Tamakoshi River! During the trek, your constant friend will be the sight of Gauri Shankar and Menlungtse mountains.
8 Days: Tsho Rolpa Trek Itinerary
Day 1: Reach Kathmandu (rest day)
Day 2: 8-hour drive from Kathmandu – Chechet Bazar
Day 3: Trek from Chechet Bazar – Simi Gaun (12 hours)
Day 4: Trek from Simi Gaon – Bedding (7 hours)
Day 5: Trek from Beding – Tsho Rolpa Lake, back to Bedding (7 hours)
Day 6: Trek from Beding – Gongar Khola (6 hours)
Day 7: Gongar Khola – Kathmandu (drive back)
Day 8: Rest day at Kathmandu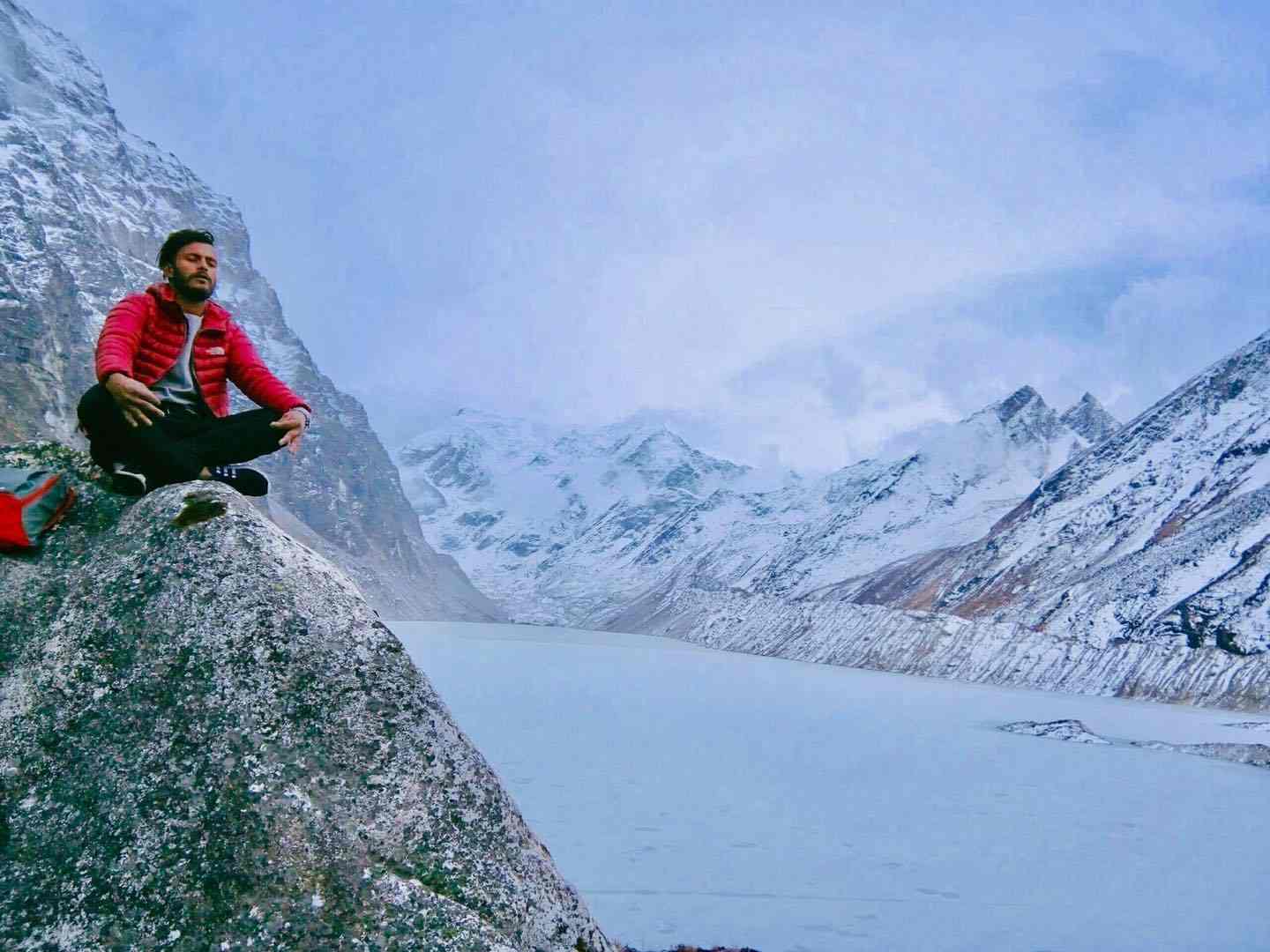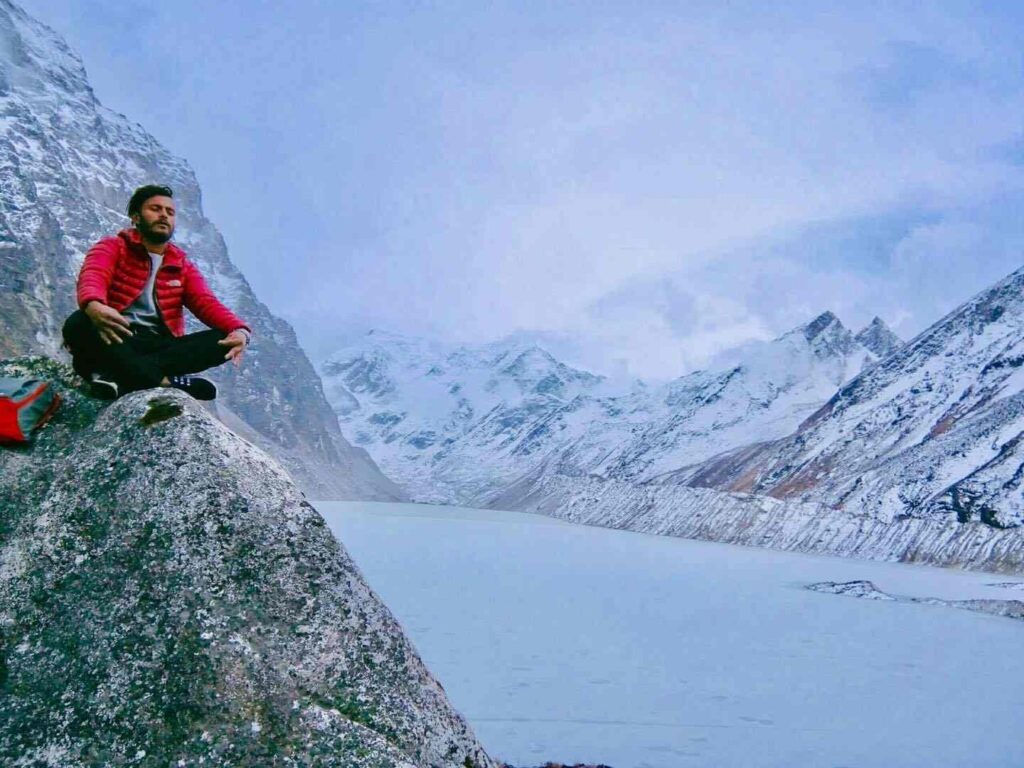 2. Kyanjin Ri – Langtang Trek
For an unspoiled 9-day trekking experience in the Himalayas of Nepal, I embarked on the Kyanjin Ri – Langtang Trek with my mother in March 2022. Here, you'll have the opportunity to meet the Tamang people and experience their Tibetan culture and cuisine.
To date, this remains one of my favorite off-the-beaten-path expeditions in Nepal, where we reached an altitude of almost 5,000 meters above sea level, passing through lush forests and gazing at the snow-capped peaks.
In each village, you'll find teahouses that are very affordable, and they also offer Nepali Thali, momos, chapatis, bread, eggs, and tea. You have access to showers, beds with blankets, and fellow travelers to converse with.
The entire trip cost us 17 thousand Nepalese Rupees each (128.25 USD) without a guide. You know I love using the Map. Me application. The route runs between Syabrubesi and Kyanjin Gompa.  
The trail meanders alongside rivers, allowing you to enjoy the soothing sound and sunny sections. The forest trails and rocky stairs require a moderately active lifestyle. You'll also cross a few picturesque bridges and catch glimpses of the mountains. This is one of the most beautiful treks to undertake in Nepal, especially in the month of October.
9 Days: Kyanjin Ri – Langtang Trek Itinerary
Day 1: Drive from Kathmandu – Syabrubesi (6 hours)
Day 2: Hike Syabrubesi – Lama Hotel (7 hours)
Day 3: Lama Hotel – Mundu via Langtang Village ( 7 hours)
Day 4: Mundu – Kyanjin Gompa (2 hours)
Day 5: Kyanjin Gompa – Tserko Ri – Kyanjin Gompa (7 hours)
Day 6: Kyanjin Gompa – Lama Hotel (6 hours)
Day 7: Lama Hotel – Syabrubesi (8 hours)
Day 8: Drive from Syabrubesi – Kathmandu (7 hours)
Day 9: Rest day at Kathmandu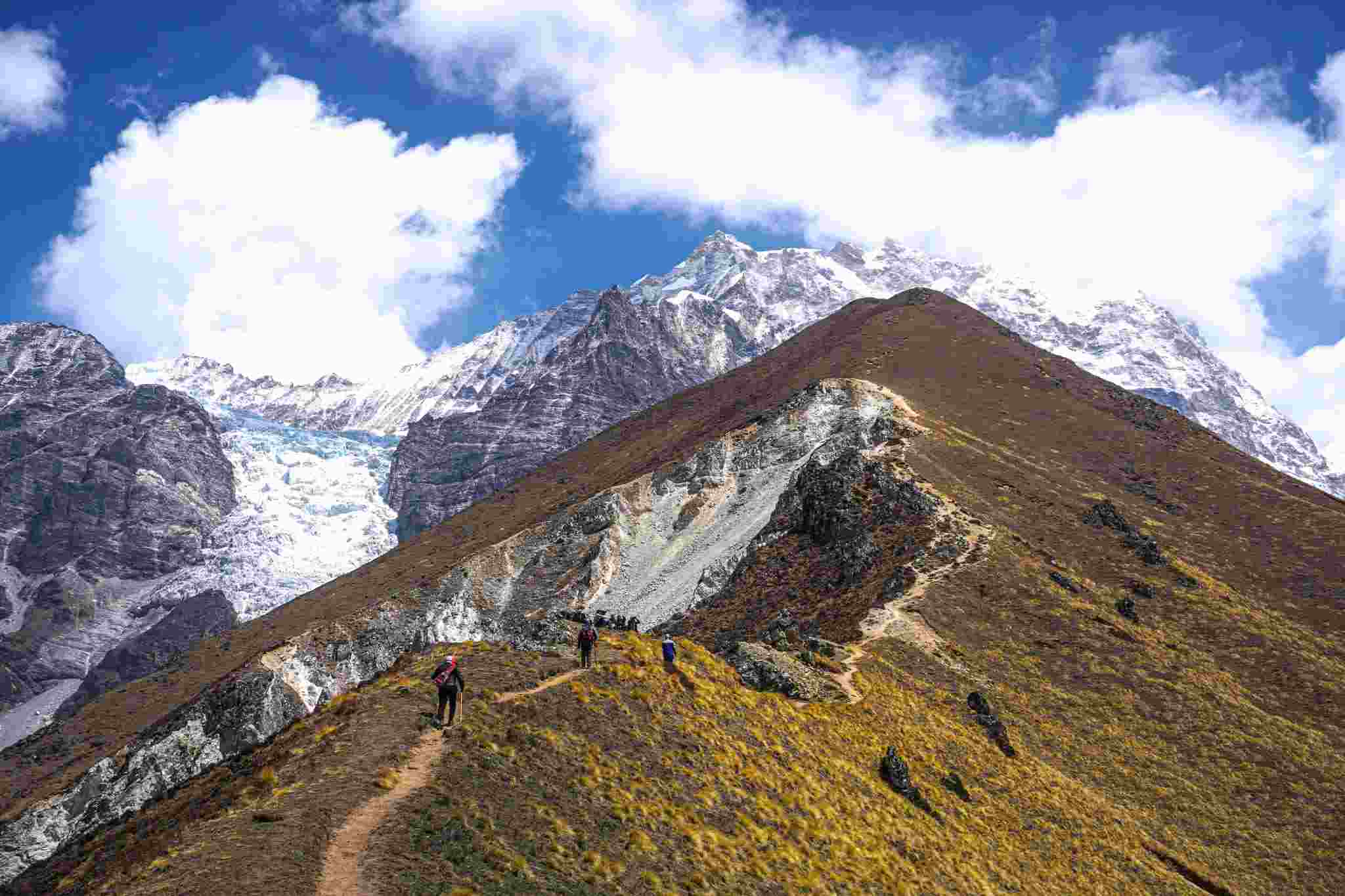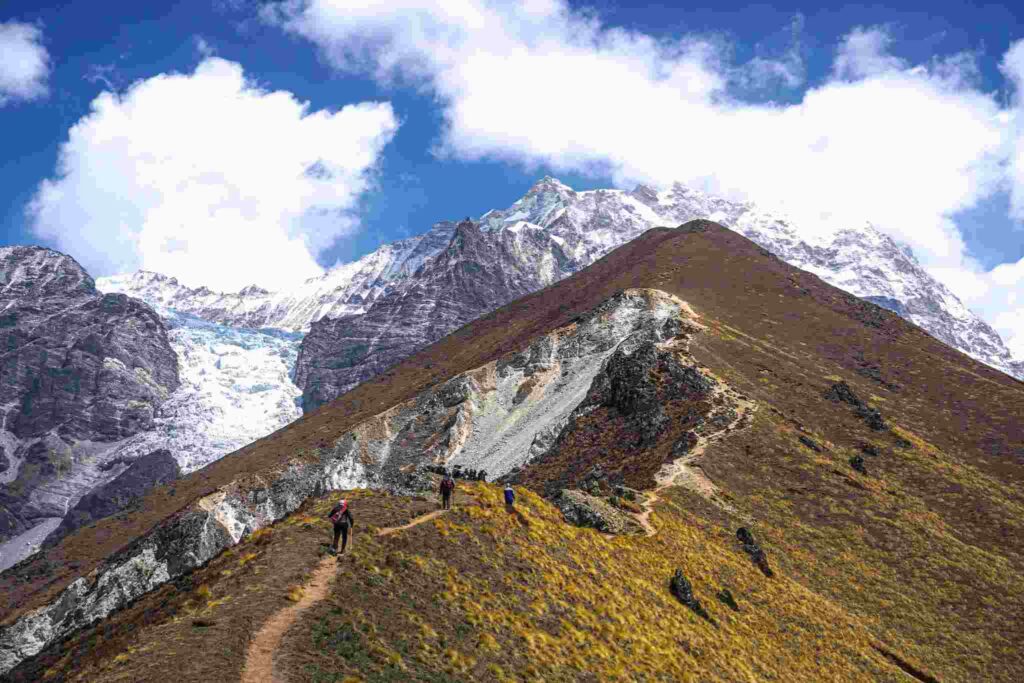 3. Panch Pokhari, Sindhupalchok
The Panch Pokhari trek is one of the remote trekking routes in Nepal, located in the Sindhupalchok district. It's a 4-day, affordable, and budget-friendly trek in Nepal, where I spent only 6,000 Nepalese Rupees and had the opportunity to see the five holy lakes.
At the base of Jugal Himal, northeast of Kathmandu, this trek begins. From here, you'll enjoy views of lush rhododendron forests, green rolling hills, terraced fields, alpine pastures, and tranquility.
This is absolutely one of the least explored trekking destinations in Nepal! Additionally, it's a Hindu religious spot where you'll find a temple dedicated to Lord Shiva. Along the way, the views of enchanting pine forests and mountain vistas substitute for an easy to moderate-level trek.
The viewpoint takes you to an elevation of 4,300 meters above sea level, from where you'll have views of the Dorje Lakpa, Madiya, and Jugal Himal ranges.
4 Days: Panch Pokhari Trek Itinerary
Day 1: Ride from Kathmandu – Chimti, Chimti – Deurali (3 hours)
Day 2: Chimti – Nasimpati (7 hours)
Day 3: Nasimpati – Panch Pokhari – Viewpoint and back (7 hours)
Day 4: Nasimpati – Deurali (8 hours)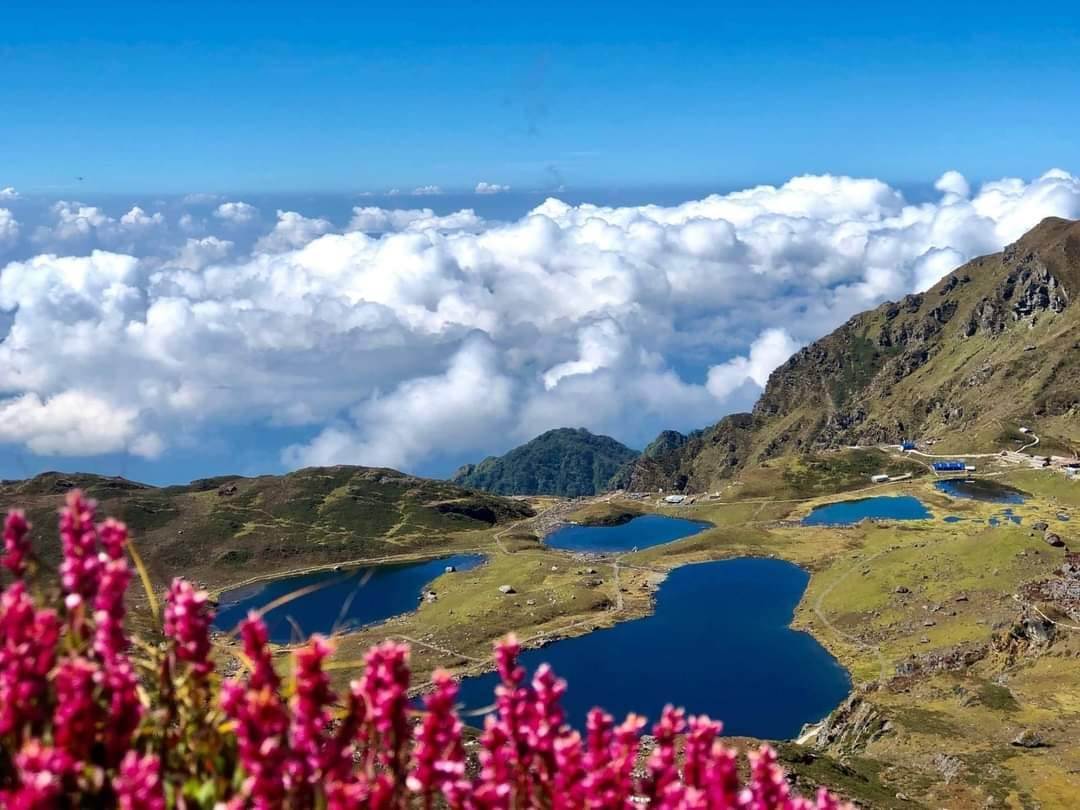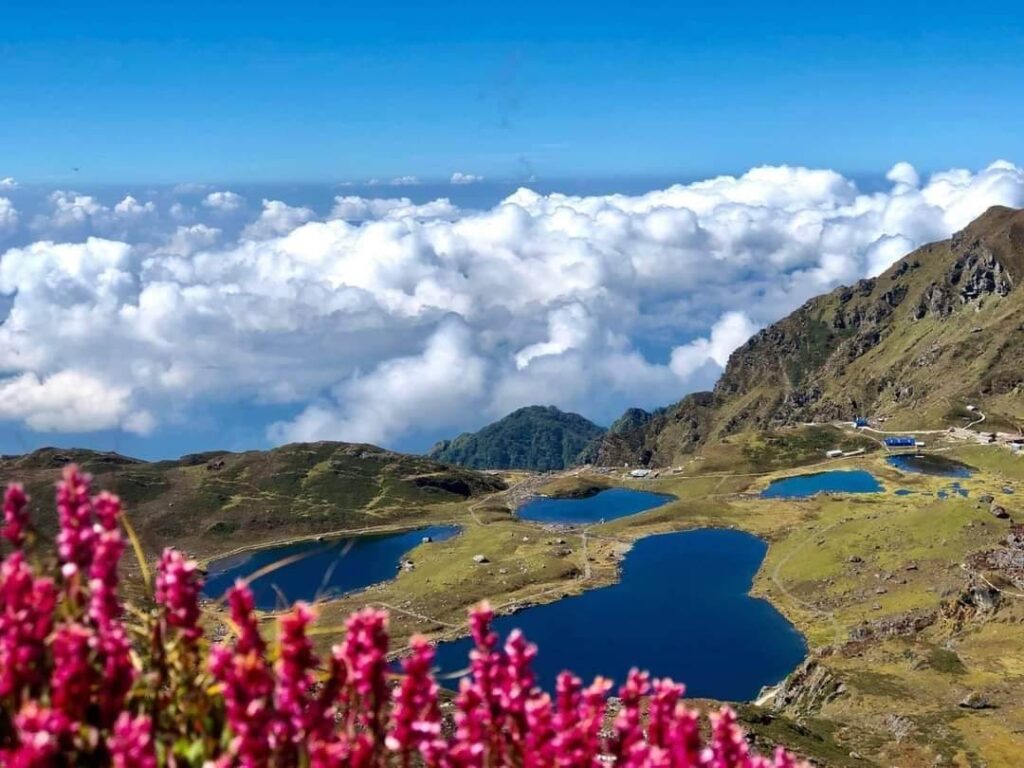 Read More: